Since 2013, Atlanta History Center has hosted an annual Juneteenth commemoration that connects visitors to this essential moment in national history.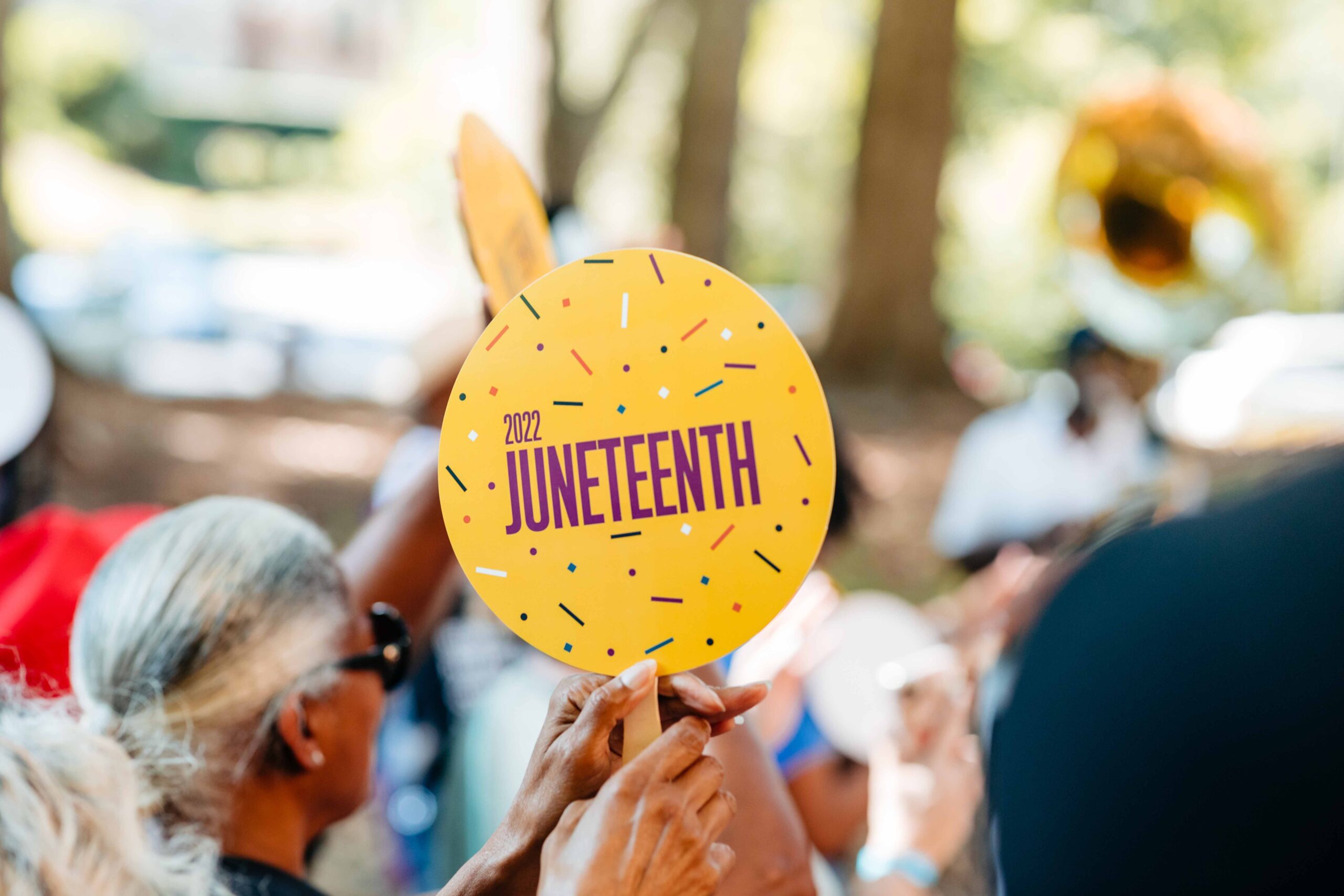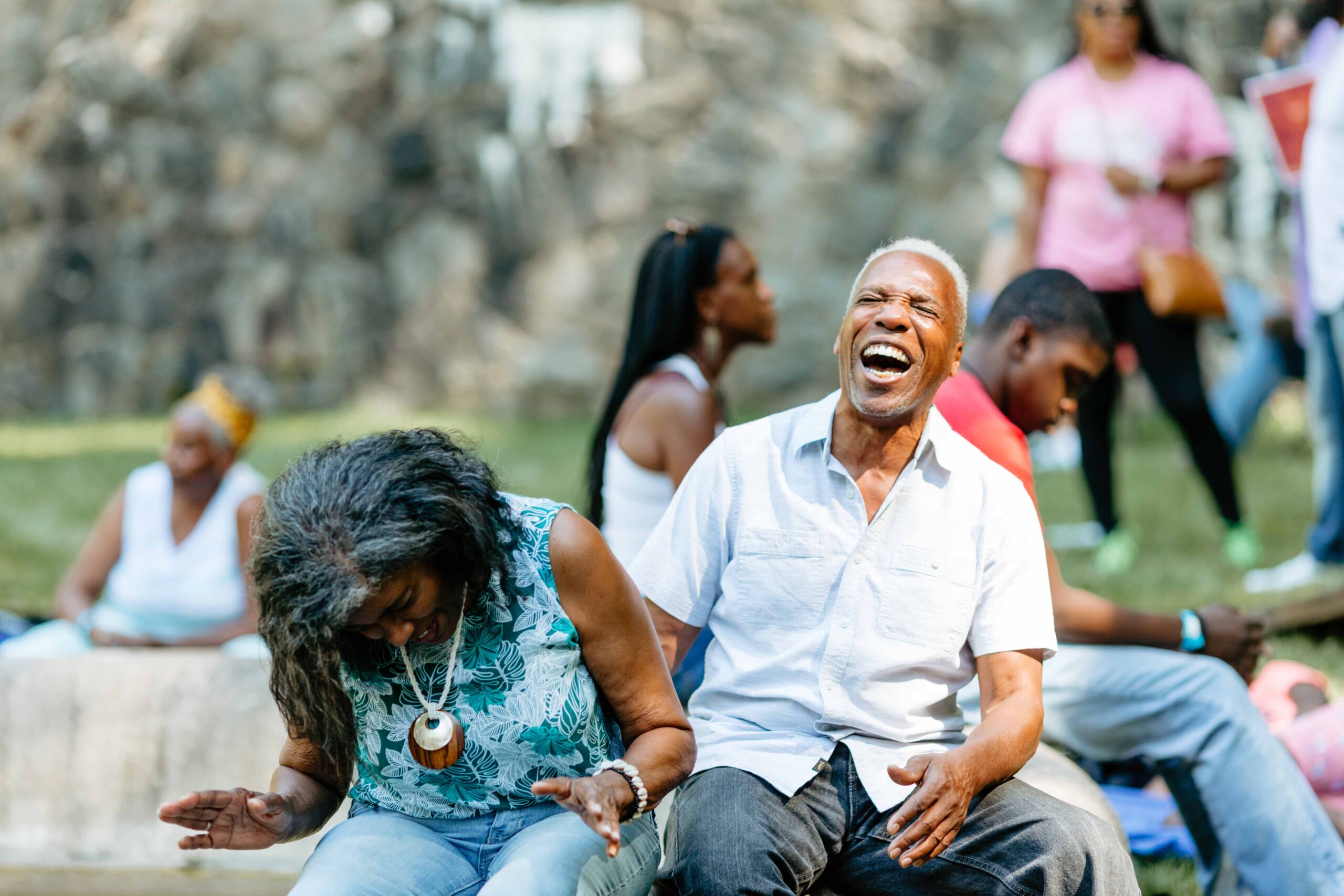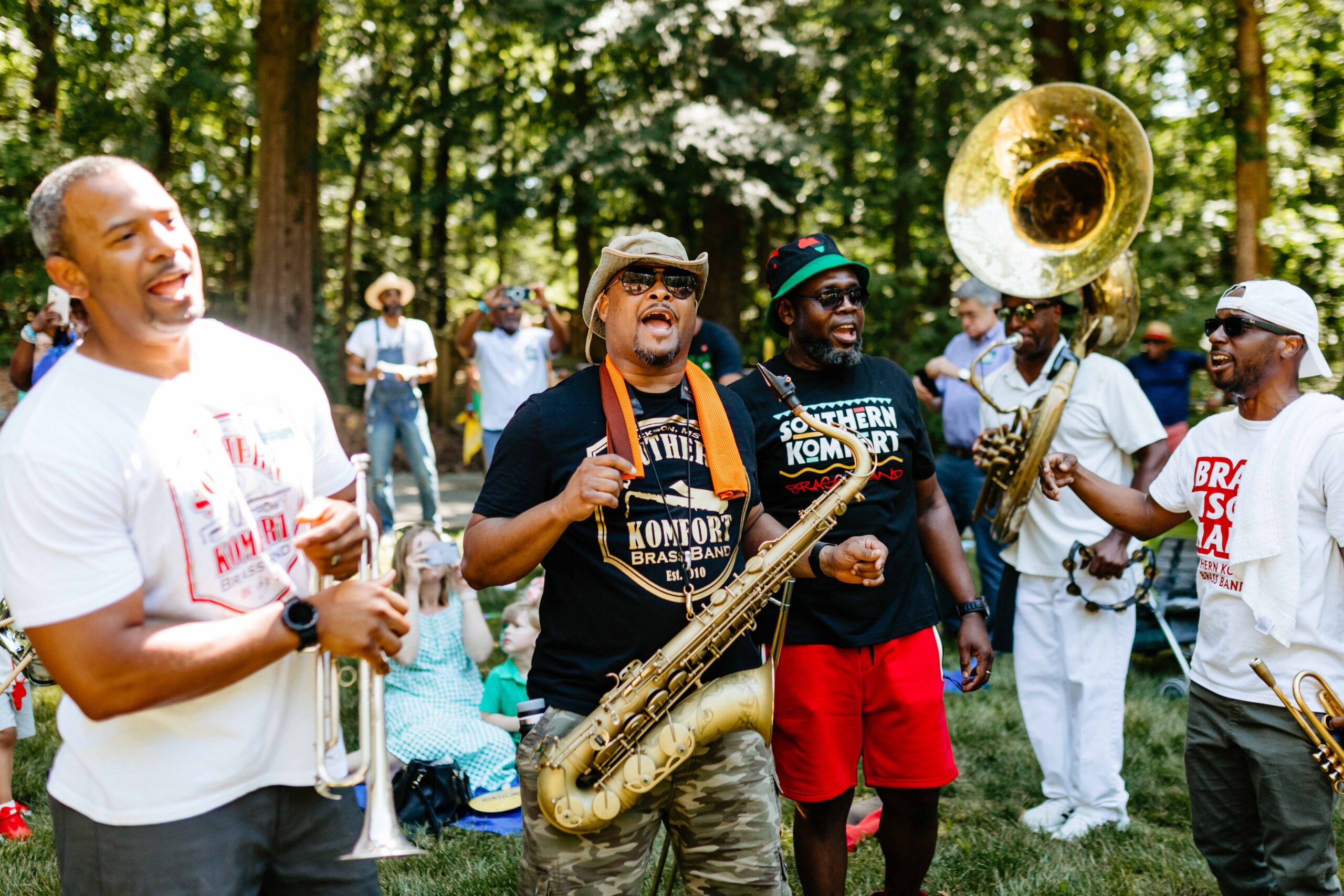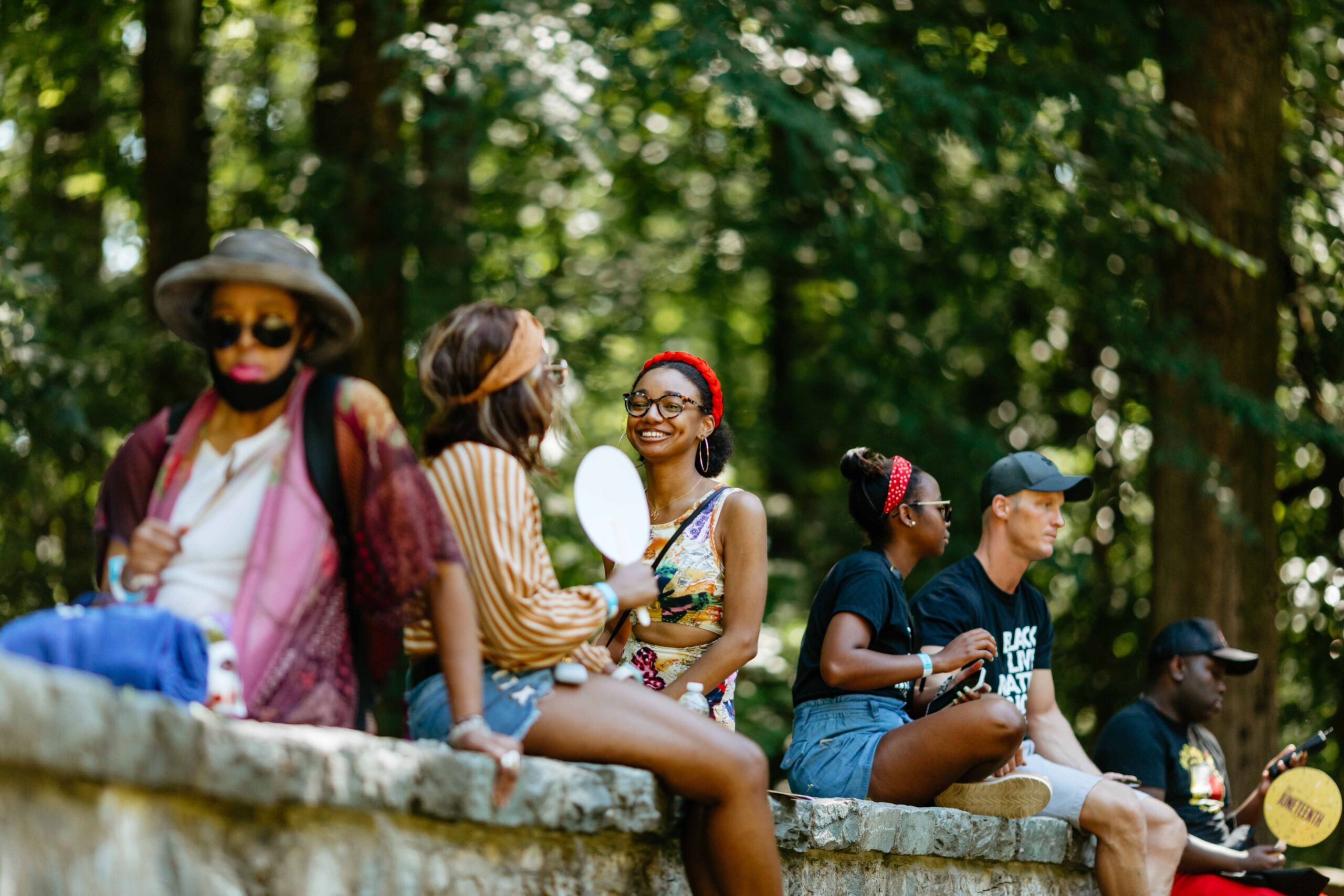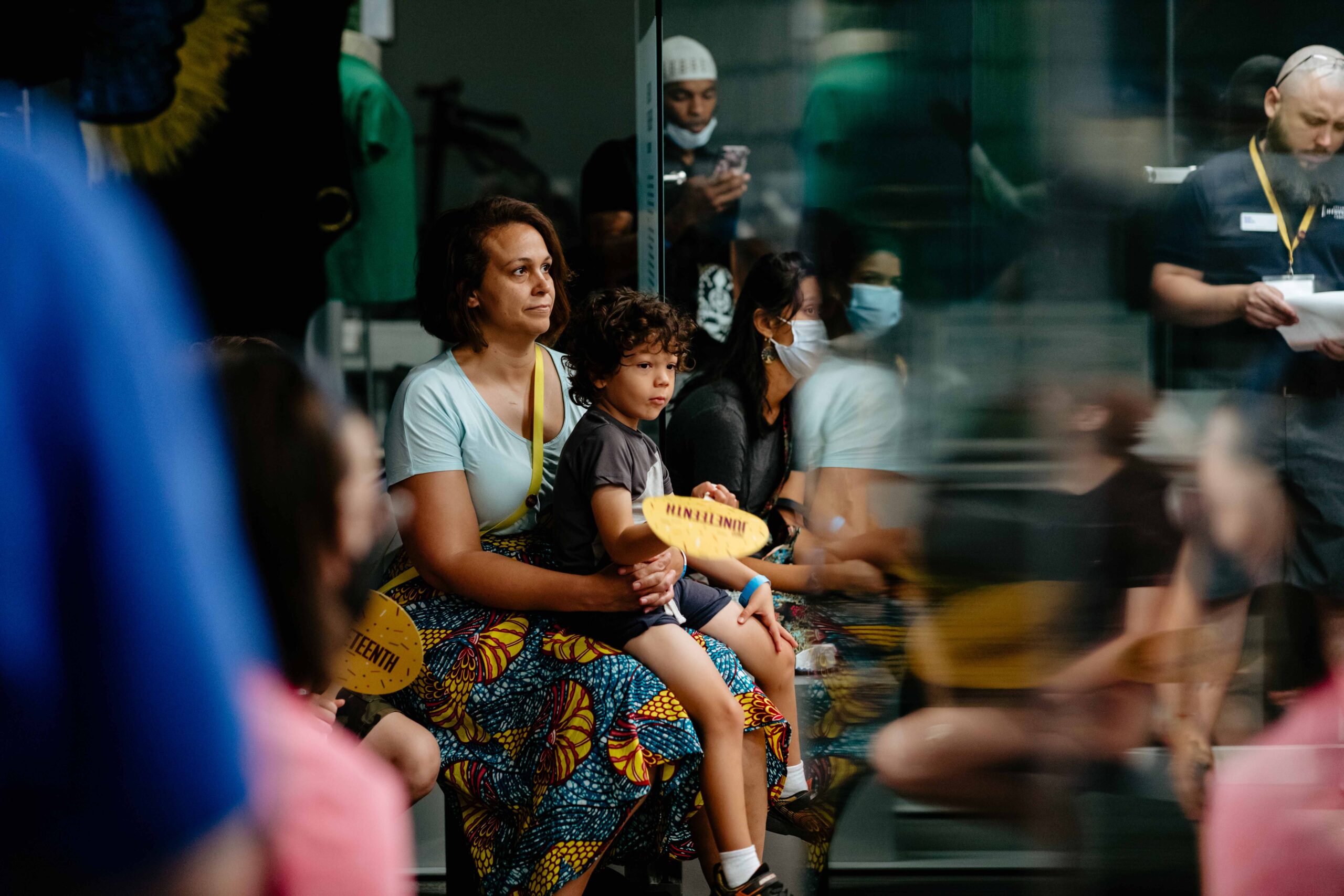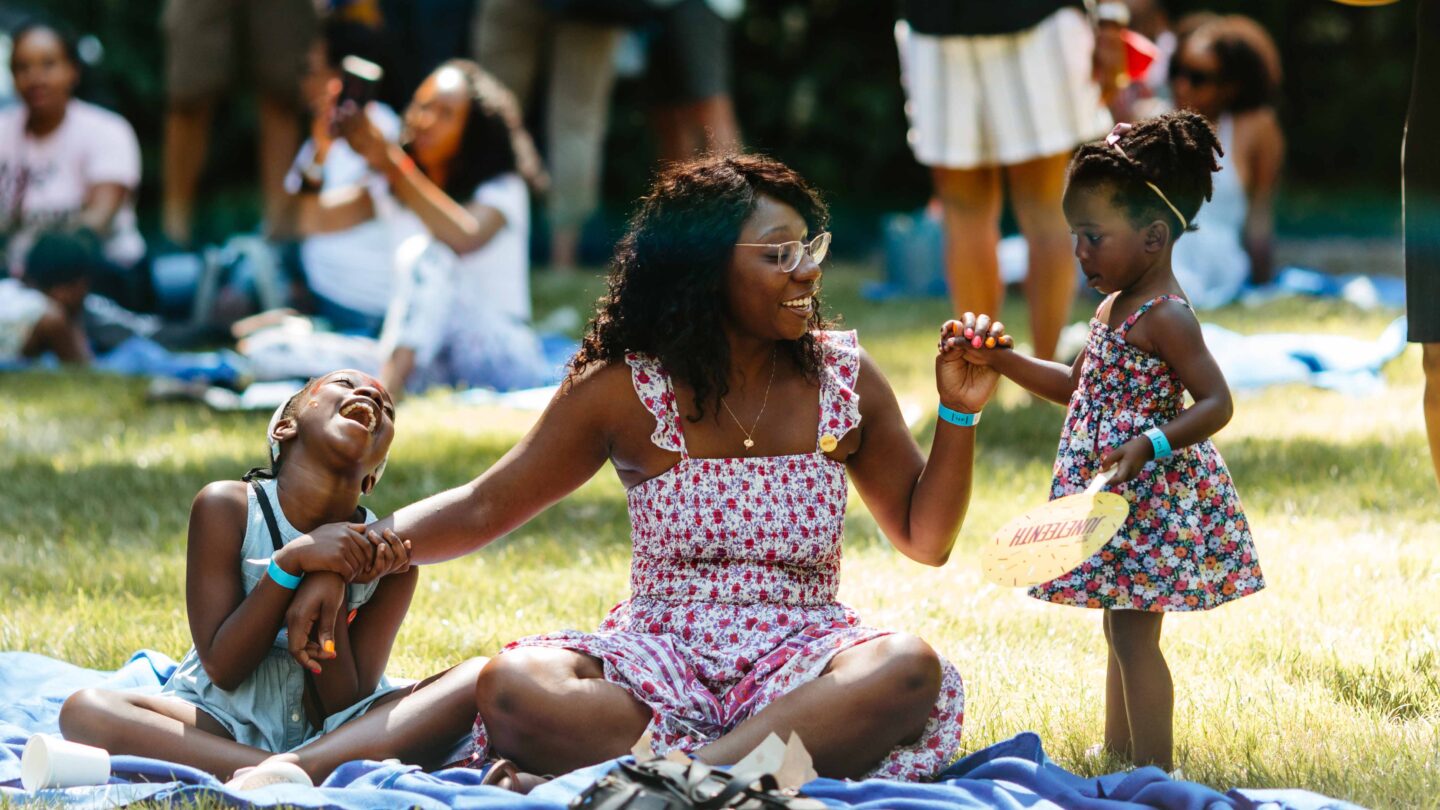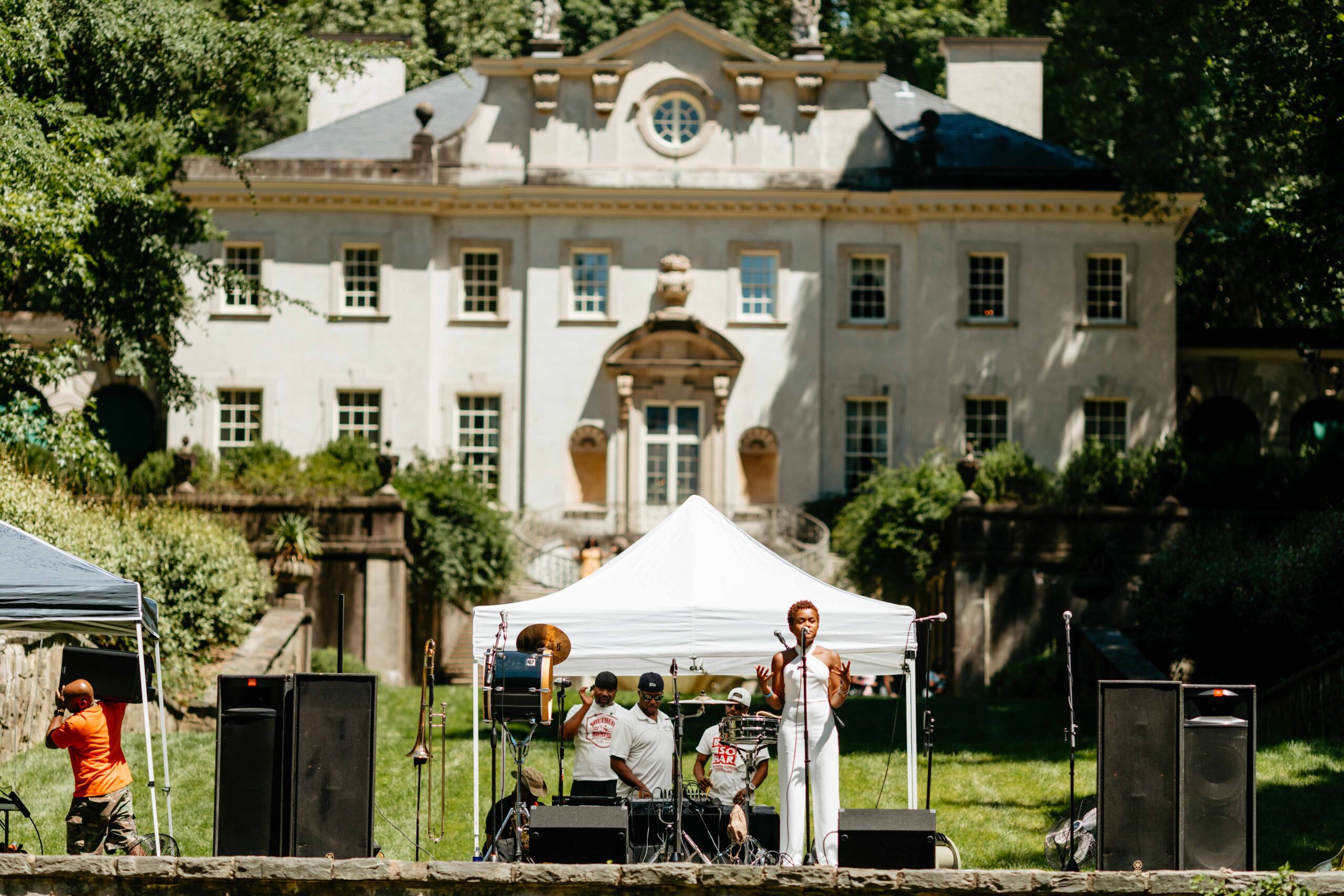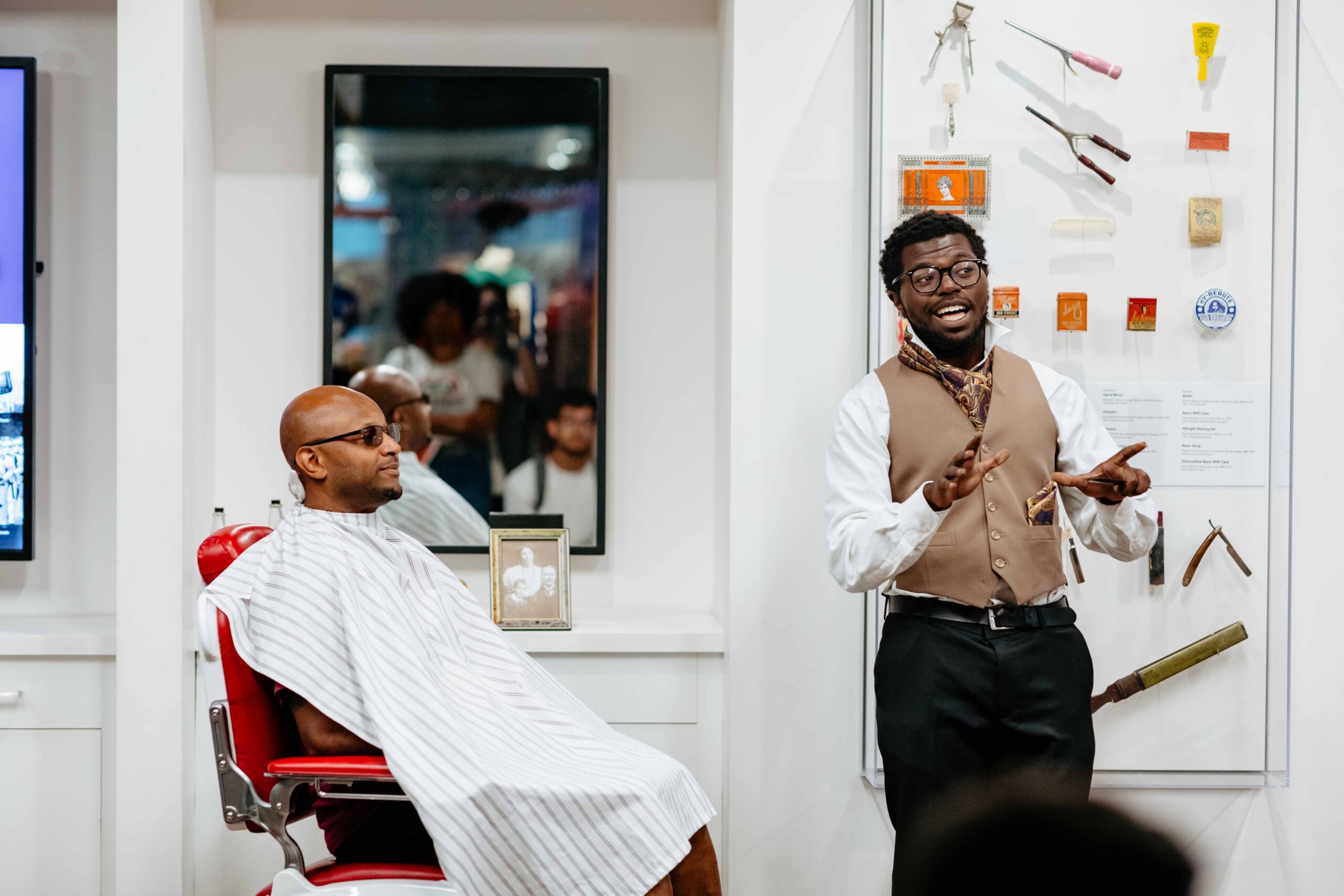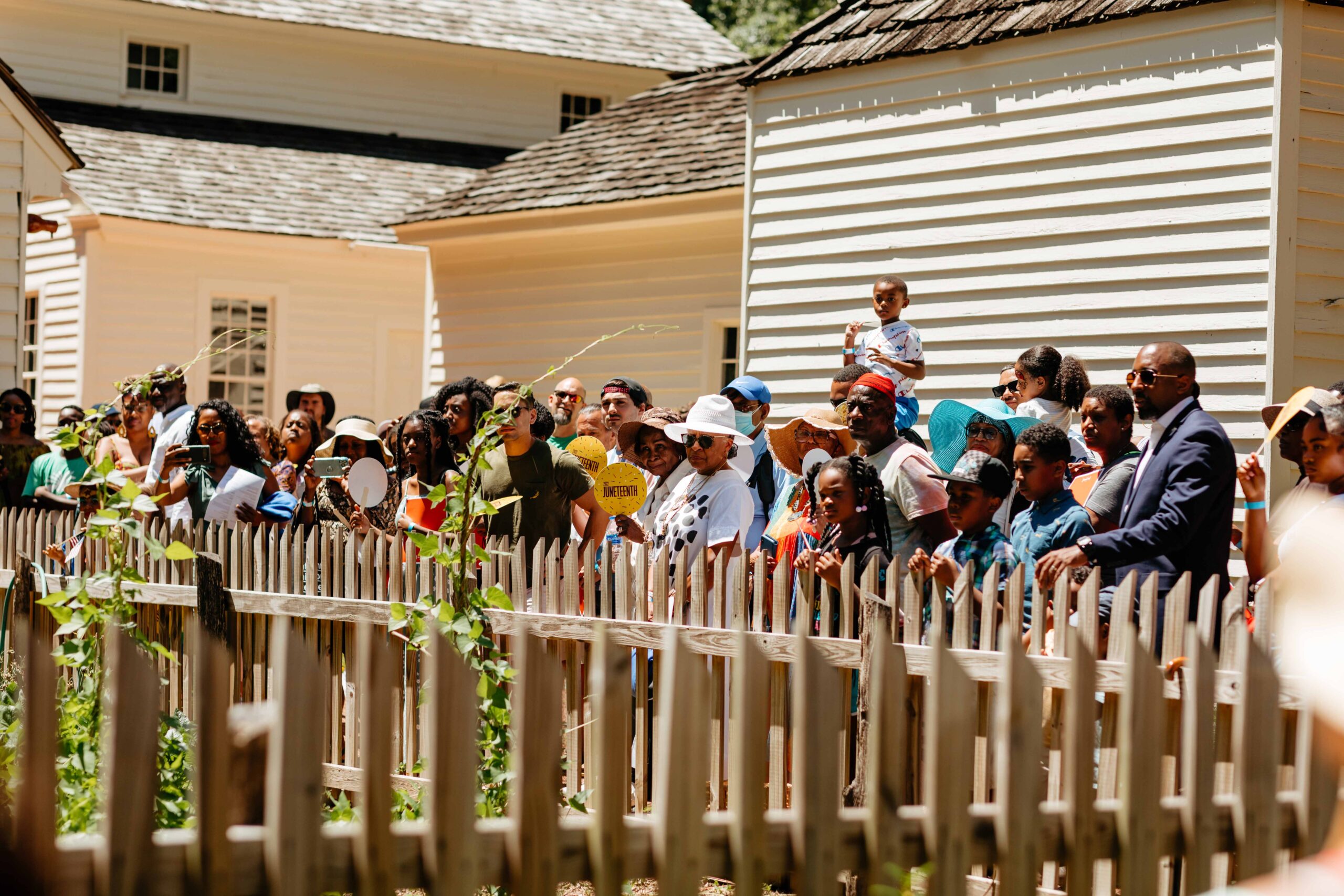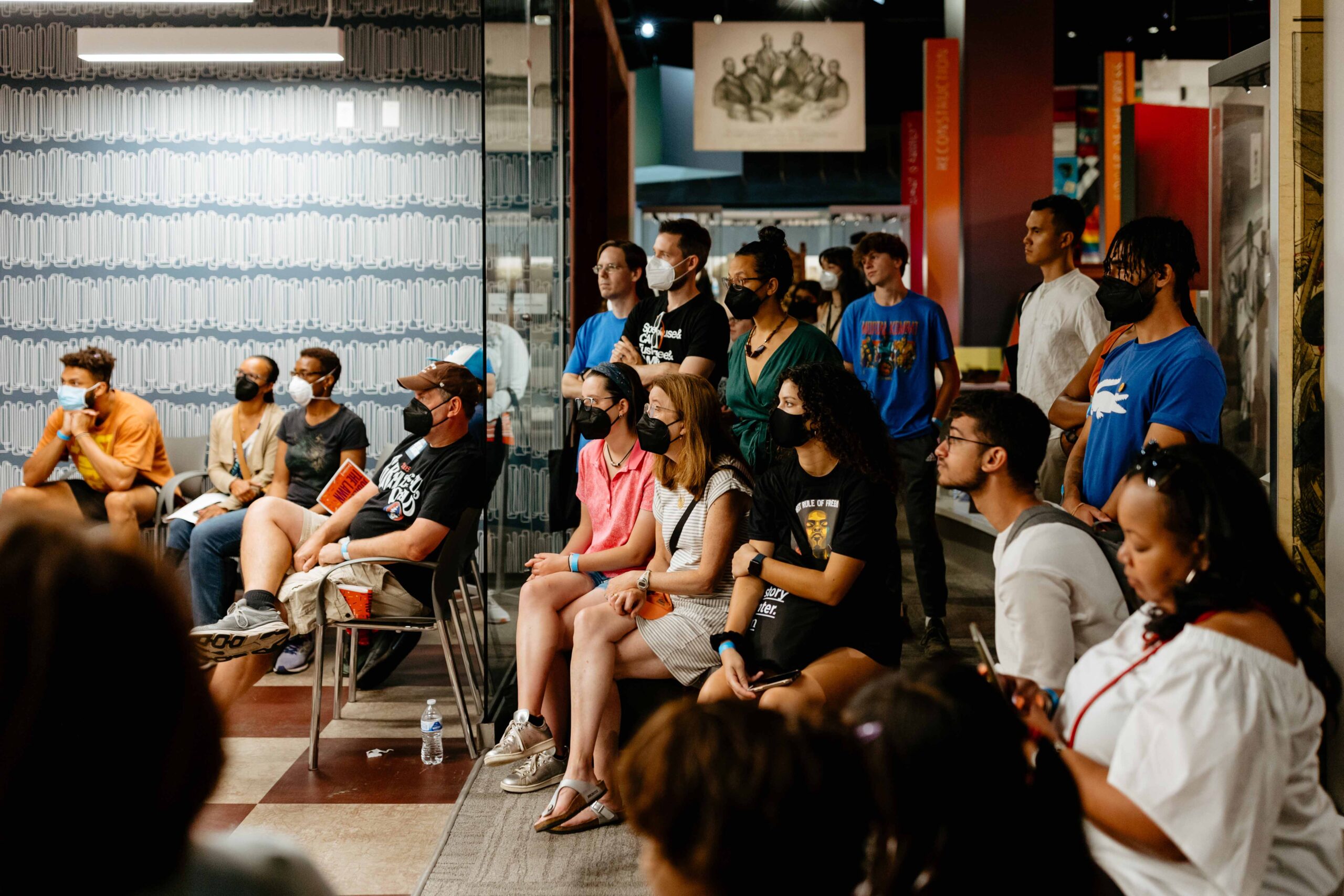 Juneteenth is a celebration marking the end of enslavement in the United States.
Though Abraham Lincoln issued the Emancipation Proclamation on January 1, 1863, very few people were immediately freed. A full two and a half years after the Emancipation Proclamation and two long months after Richmond fell, the last enslaved African Americans in Texas were pronounced free people. That momentous date, June 19, 1865, has been proclaimed Juneteenth and celebrated annually ever since.
Atlanta History Center was thrilled to bring back our in-person Juneteenth celebration in 2022 after two years of virtual events due to the pandemic. This year's dynamic program featured a series of curated experiences leading visitors across campus to explore the history of Juneteenth itself and Black innovation, life, and excellence since emancipation in Atlanta. We highlighted Black history and future in Atlanta, including politics and business in the decades since the Civil War, foodways, music, art, and more!
Voices of Freedom
President Abraham Lincoln issued the Emancipation Proclamation in the middle of the Civil War, ending slavery for those in Confederate-aligned slave-holding states and territories. Freedom for those who had been enslaved meant the hope of opportunity and the potential for a brighter future. These are some of the stories of the formerly enslaved and their lives after slavery.
Learn more
Plant an Emancipation Garden
An Emancipation Garden is a refreshing way to nourish body and soul, recreate and remember the foodways of African Americans in the South, and celebrate the freedom of the formerly enslaved.
Learn more
Freedom Across Georgia
At the end of the Civil War, millions of enslaved people living in the United States became free. "Freedom Across Georgia" explores the experiences of six formerly enslaved people from Georgia and their individual stories of freedom.
Learn more
Explore Black Atlanta
Browse a sample of photographs reflecting the rich stories of Atlanta's historically Black colleges and universities, the Civil Rights Movement, and those of African American educators, entertainers, and athletes.
View now
United States Colored Troops
Atlanta History Center is home to one of the nation's most comprehensive collections of Civil War memorabilia including a growing number of rare USCT objects. Explore highlights of the collection through a series of videos.
Watch now
David Drake Pottery
David Drake was an enslaved potter in South Carolina. His jars are unique not only for their craftsmanship, but because Drake often etched lines of poetry into the clay while it was still wet.
Learn more
Black Citizenship
We invite you to meet Black Atlantans who made history as educators, artists, legislators, soldiers, and more. This virtual tour offers the full content of the exhibition at Atlanta History Center, and was created by New-York Historical Society.
Explore more
Celebrate Juneteenth and African American resilience and ingenuity by taking a walking tour of "Sweet Auburn," a neighborhood that John Wesley Dobbs once called the "richest Negro street in the world." While at the time, Dobbs was referring to the financial influence of the area, today, as a birthplace of the modern Civil Rights movement, the area is replete with historical significance. This tour was co-curated by Historic Atlanta and Atlanta History Center in 2021.
Juneteenth offers families an opportunity to talk about freedom and the experiences of African-Americans in the United States—and reading is a great way to explore these topics.
Super Spies uses hand-drawn illustrations, historical photographs, and fantastic storytelling to explore the untold history of Harriet Tubman, Elizabeth Van Lew, and Mary Bowser during the American Civil War.
Become a spy just like Harriet Tubman, Elizabeth Van Lew, and Mary Bowser using this cypher to decode the secret message!

Explore some of the major battles the United States Colored Troops were engaged in during the American Civil War with our interactive map

Discover more history as you explore the 127th United States Colored Troops flag and learn more about the artist behind the banner with this interactive artifact exploration!
Enslaved people in the United States resisted the institution of slavery and asserted their humanity and their personhood in many different ways. From running away, organizing uprisings and directly fighting back, as well as clinging to and sharing African traditions which were at constant risk of erasure. One of the many forms of resistance was joining the United States' cause during the Civil War and serving the cause as spies, nurses, and soldiers.
We are excited to bring to you three such stories of Black self-liberation during the American Civil War. History comes to life in these unique lessons created by our Education team in 2020. From brave covert women spies embedded in the Confederacy to the courageous men who fought in the United States Colored Troops—there is sure to be something for everyone in the family to explore.
Lift Every Voice. Playlist.
Clap your hands, stomp your feet, and lift your voice in celebration of triumph, emancipation, and history with these inspirational tunes.
Emma Davis-Hamilton discusses the Freedmen's Bureau in this pre-recorded genealogy presentation. The records of the Freedmen's Bureau are a rich resource for documenting African American life in the post-Civil War and Reconstruction eras.
Atlanta History Center is using our resources to explore the history of the components that make a healthy democratic system, including methods of civic engagement, widespread and informed voter participation, civil rights, and community leadership.

Hundreds of history and civics organizations are coming together to build something together: Made By Us, an initiative to inspire, inform and empower Millennials and Gen Z as they shape our country's future.

Honoring the life and legacy of Atlanta's most well-known civil rights leader.