Since 2013, Atlanta History Center has hosted an annual Juneteenth commemoration that connects visitors to this essential moment in national history.
On June 19, 1865, a group of Union troops stopped in Galveston, Texas, to inform enslaved people that the Civil War was over, the Confederacy was defeated, and enslaved people in Texas were free. Though Abraham Lincoln issued the Emancipation Proclamation on January 1, 1863, many slaveholders still refused to comply. A full two and a half years after the Emancipation Proclamation and two months after Richmond fell, the last enslaved African Americans in Texas were declared free people. That momentous date in 1865 has been proclaimed Juneteenth and has been celebrated annually since then.
Today, Juneteenth serves as a holiday to reflect on our nation's history, commemorate emancipation, and look towards the future impact of Black culture and community. In 2021, President Joe Biden signed the Juneteenth National Independence Day Act into law, making Juneteenth a federal holiday.
Join us on June 18 as we celebrate Juneteenth 2023 (and Father's Day) by honoring the history of Black genealogy and agricultural practices. This year's event promises to be a truly immersive experience featuring live music, powerful storytelling, interactive crafts, and delicious food.
Our workshops and talks will provide valuable insights into the history of Juneteenth and offer tips on how to research your family tree and preserve family artifacts.
Activity
Description
Time
Location
Timed Activities
Bird Walk in the Gardens
Register Now
It's a little-known fact that Goizueta Gardens is a birding hotspot; over a hundred species of birds have been sighted on campus. Our outdoor spaces contain an exciting mix of natural and curated landscapes. This birding trip is recommended for beginner birders and families with children over 10. Binoculars will be provided. This event is ticketed and limited to 20 guests for each time slot.
8 and 10am
Goizueta Gardens 
Preservation Tips & Tricks: Photos, Textiles, & Furniture 
Join our archives staff as they share tips and tricks to preserve and store your photos and heirloom textiles and furniture. A short presentation will be followed by a Q&A. Handouts with condensed information on how to care for different material types will be available to pick up before and after the presentation. 
11:15am–12pm
Woodruff Auditorium (McElreath Hall) 
Tour of the Gardens 
The Goizueta Gardens team will explore how enslaved people gardened in the antebellum South. We will also discuss West African influences on gardening, cultural exchanges between enslaved and Native people, & the medicinal use of plants. 
11:30am, 12:30pm, 1:30pm, 2:30pm
Smith Farm
Museum Theater Piece: Free in the Name Only 
Join us for a 20-minute museum theater performance written by Aaron R. Bonds and directed by Charity Jordan. We will explore the connections between the Reconstruction period and today, through the lens of a single family's experience. This performance will be followed by a brief talk-back discussion about Juneteenth.
12pm, 1pm, 2pm, 3pm
Smith Farm Enslaved People's Cabin 
Tea & Talk with Dr. D.L. Henderson
Register Now
Cherokee Garden Library of Kenan Research Center presents Gardens and Cultural Landscapes of Black America: A Tea & Talk with Dr. D.L. Henderson. Dr. Henderson will discuss a new digital collection at the Cherokee Garden Library: Gardens and Cultural Landscapes of Black America visual arts materials. Tea and light refreshments will be provided. This event is ticketed and limited to 35 guests.
12–2pm
Draper Room (McElreath Hall)
Forsyth County: Descendants Panel  
The Digital Storytelling team will host a panel with three descendants of expelled Black residents of Forsyth County, Elon Osby, Charles Grogan, and Chase Evans, and author of Blood at the Root, Patrick Phillips. The panel will discuss Digital Storytelling's ongoing project collecting the oral histories of descendants of Forsyth County's expelled Black residents, the importance of family oral history preservation, and sneak peek listening session to our Digital Storytelling podcast.
12:30–1:30pm
Woodruff Auditorium (McElreath Hall) 
Black Genealogy Talk
Certified genealogist, Elyse Hill, will present the beginning steps for African American genealogy geared at helping Black families learn tools to conduct independent research. Hill has 20 years of experience in African American genealogy research, specializing in developing family trees.  
2–3pm
Woodruff Auditorium (McElreath Hall) 
Folktales & Interactive Storytelling with LaDoris Bias-Davis 
All ages are encouraged to indulge their imaginations and nurture their spirits as Ms. Bias-Davis brings to life Gullah Geechee tales, African American folktales, and more. 
11–11:30am, 12–12:30pm, 1–1:30pm, 2–2:30pm
Museum Terraces (Atlanta History Museum Building)
Ongoing Activities
Juneteenth Introduction Video 
Learn about the roots of Juneteenth and explore what the holiday means today.
10am–2pm
Kennedy Theater (Atlanta History Museum Building) 
Bagley Park Pop-Up Exhibition 
The Digital Storytelling Team has worked with community partner Elon Osby to exhibit artifacts related to William Bagley and Bagley Park, a historically Black Buckhead neighborhood demolished in the early 1950s to create a public park. Osby is the granddaughter of William Bagley, the unofficial mayor of Bagley Park.
10am–2pm
Nicholson Gallery (Atlanta History Museum Building) 
Brown Sugar Stitchers Quilt Guild 
Learn from Brown Sugar Stitchers Quilt Guild members as they lead demonstrations, provide make-and-take quilting activities, deliver insightful presentations, and showcase their work. They will share the heritage of quilting through various mediums and methods. 
10am–2pm
Grand Overlook Ballroom (Atlanta History Museum Building) 
Kids' Crafts
Stop and smell the flowers! Kids can create a foam craft to take home by choosing their favorite color petals, designing flowers, and decorating a faux flowerpot. This craft is for children of all ages.  
10am–2pm
Exhibition Hallway (Atlanta History Museum Building) 
Family & Community Photos
Capture memories with friends and family with one of our roaming photographers
Atrium
Swan Lawn Activities (Fountain Side of Swan House)
Collective Painting: Arts Alley 
Join with other visitors to complete several paint-by-number canvases based on our theme Planted, designed and curated by Paint Love. While there, you can also experience other Arts Alley activities, including music and dancing. 
10am–2pm
Swan Driveway 
Lawn Games 
Get outside and play: giant checkers, bubble wands, Ultimate Twister, big Connect 4, cornhole, spikeball, and toss and catch! 
12–4pm
Swan Lawn
Civic Season Booth 
There are many ways to pitch in when it comes to shaping the future of our nation. Stop by to take the Civic Superpower quiz and learn about historical figures who were like you, and to learn about Civic Season, celebrated from Juneteenth to July 4th by communities across the country. 
12–4pm
Swan Lawn
Facepainting 
Facepainting by India will entertain you with unique creations.
12–4pm
Swan Lawn
Yoga with DeKeely Atkins 
Start our Juneteenth lawn festivities with DeKeely of Form Yoga. A limited number of blankets will be available; otherwise, bring your own mat or enjoy going barefoot in the grass. 
12:15–12:35pm
Swan Lawn
Southern Komfort Brass Band 
The Second Line band, Southern Komfort Brass Band will close out the event with music that will make you want to move your feet. 
3–4pm
Swan Lawn
Food & Drink
Credit Card Bar 
Beat the heat and grab your favorite libation. Serving non-alcoholic options, including soft drinks, sparkling water, and juice. Alcoholic beverages include beer, wine, and a signature Juneteenth rum punch. 
12–4pm
Museum Terraces and Swan House Lawn 
Food Trucks 
Choose your pick of delicious Southern bites from The Funnel Cake Guys and Soul Truckin' Good. Meal items are available while
supplies last.
12–4pm
Swan House Parking Lot
(across from McElreath Hall)
Water Stations 
All Day
McElreath Hall, Atlanta History Museum building (near restrooms) 
First Aid
All Day
Swan House Lawn and Exhibition Hall
Nursing Room 
A private room for nursing parents, located near the sensory-friendly space and additional restrooms. 
All Day
Classrooms (enter through Gatheround exhibition)
Sensory Friendly Room 
All Day
Classrooms (enter through Gatheround exhibition)
Information Desk 
All Day
Atlanta History Museum front desk and Swan House Lawn
Pop Up Shops
All Day
Museum Terraces and Swan House Lawn
Explore Bagley Park
Atlanta History Center is working with Elon Osby to exhibit artifacts related to Bagley Park, a historically Black Buckhead neighborhood demolished in the early 1950s. Osby is the granddaughter of William Bagley, a Black resident who fled Forsyth County in 1912 and became the unofficial mayor of Bagley Park.

The exhibition will be on display at Atlanta History Center June 18–July 8, 2023.
Learn More
Civic Season
Juneteenth is part of Atlanta History Center's celebration of the Civic Season, a nationwide initiative encouraging historically-informed civic participation through a two-week activation between Juneteenth and July 4th.
Learn More
Live Taping Closer Look: Juneteenth Edition
Join WABE's Closer Look with Rose Scott LIVE from Atlanta History Center in celebration of the Juneteenth holiday from 12:30–2pm on Friday, June 16.
Register Now
Black Genealogy: Researching Family History at Kenan Research Center
Uncover your family's roots at Atlanta History Center's Kenan Research Center! From personal records to online catalogs, we provide resources for researching African American ancestry. Book an appointment and dive into your history today!
Learn more
How to Start Composting: A Beginner's Guide
Reduce waste, enrich your garden, and create a valuable resource. At Goizueta Gardens, composting is key to our sustainable garden management. Follow our beginner's guide to start composting today.
Learn more
Freedom Across Georgia
At the end of the Civil War, millions of enslaved people living in the United States became free. "Freedom Across Georgia" explores the experiences of six formerly enslaved people from Georgia and their individual stories of freedom.
Learn more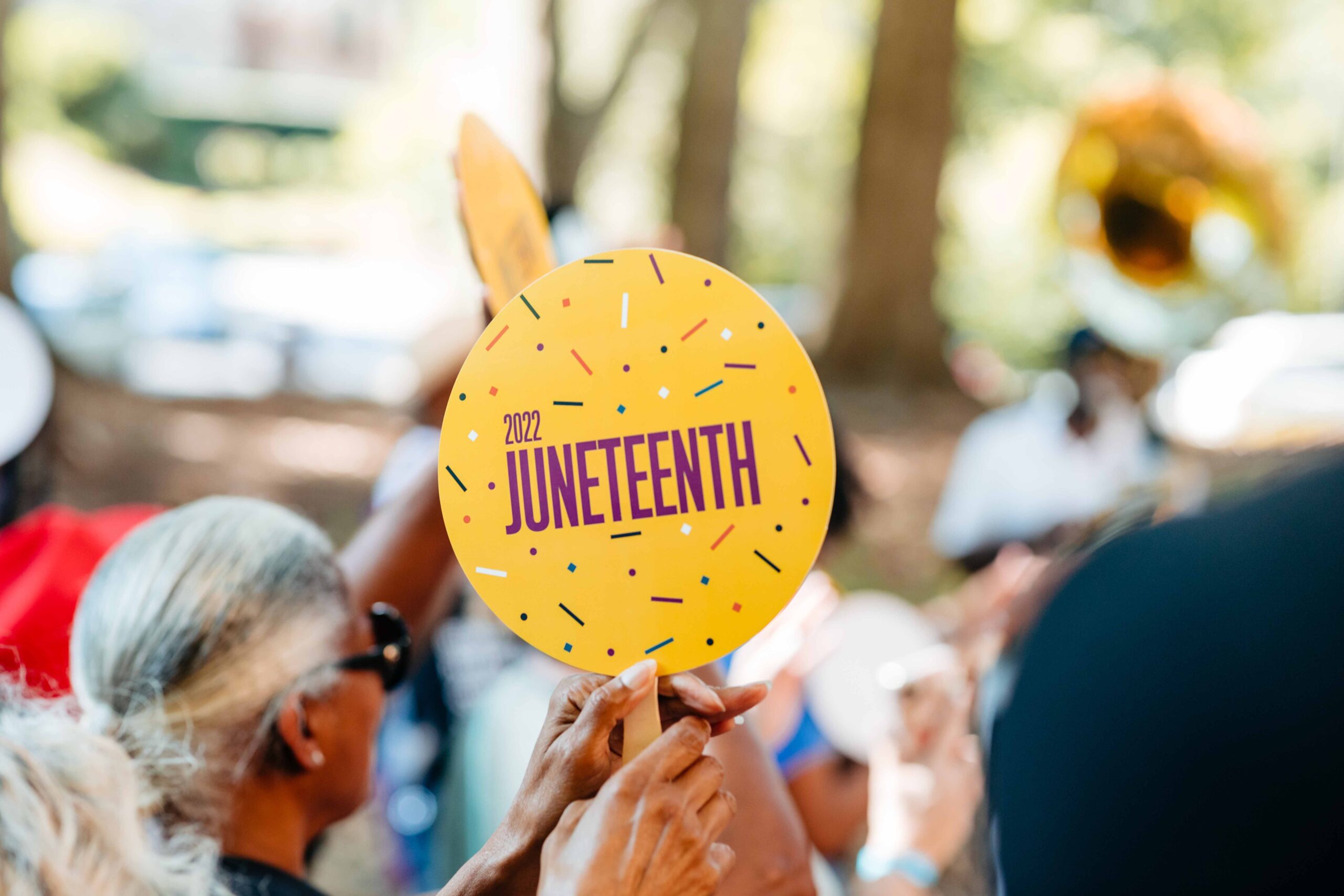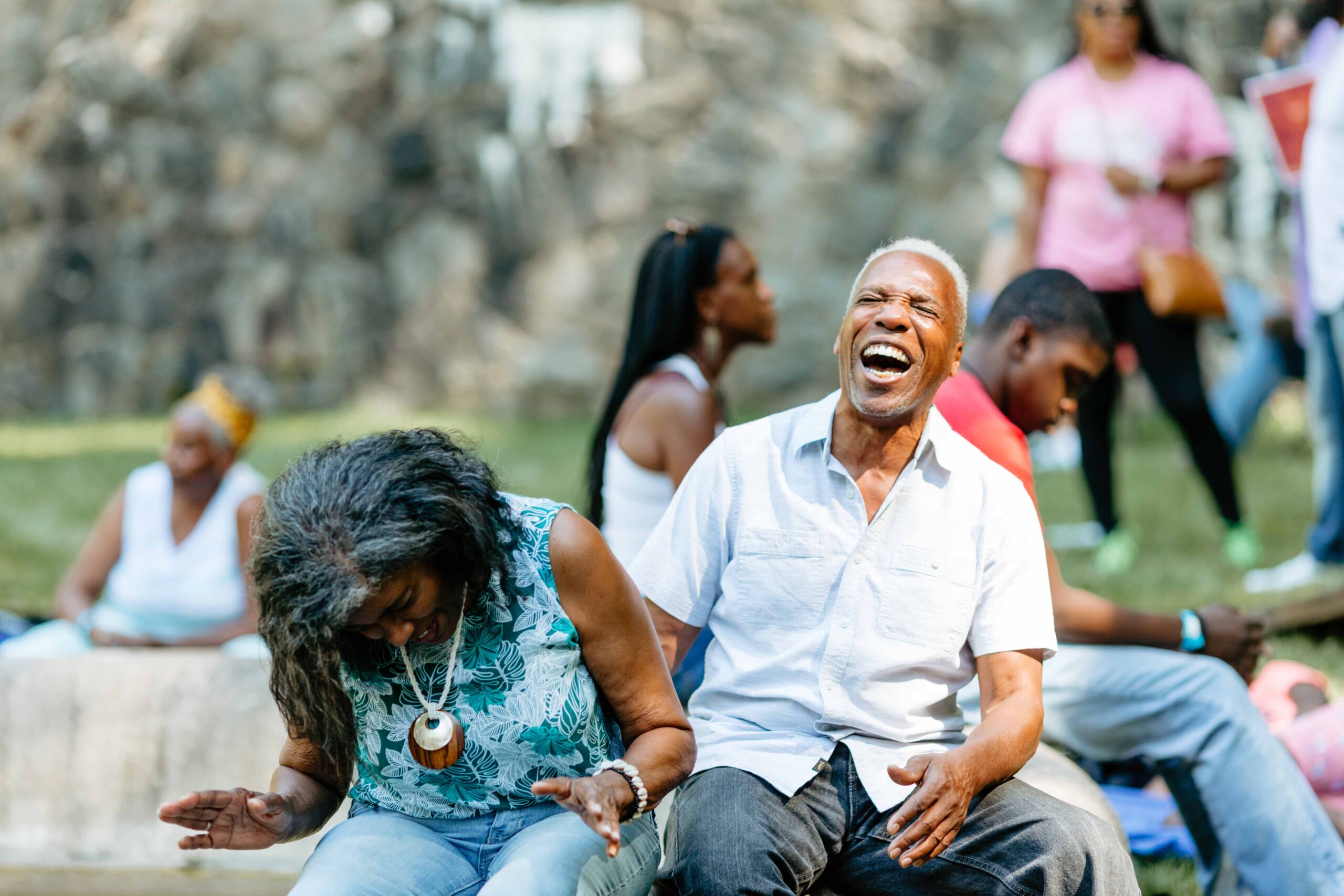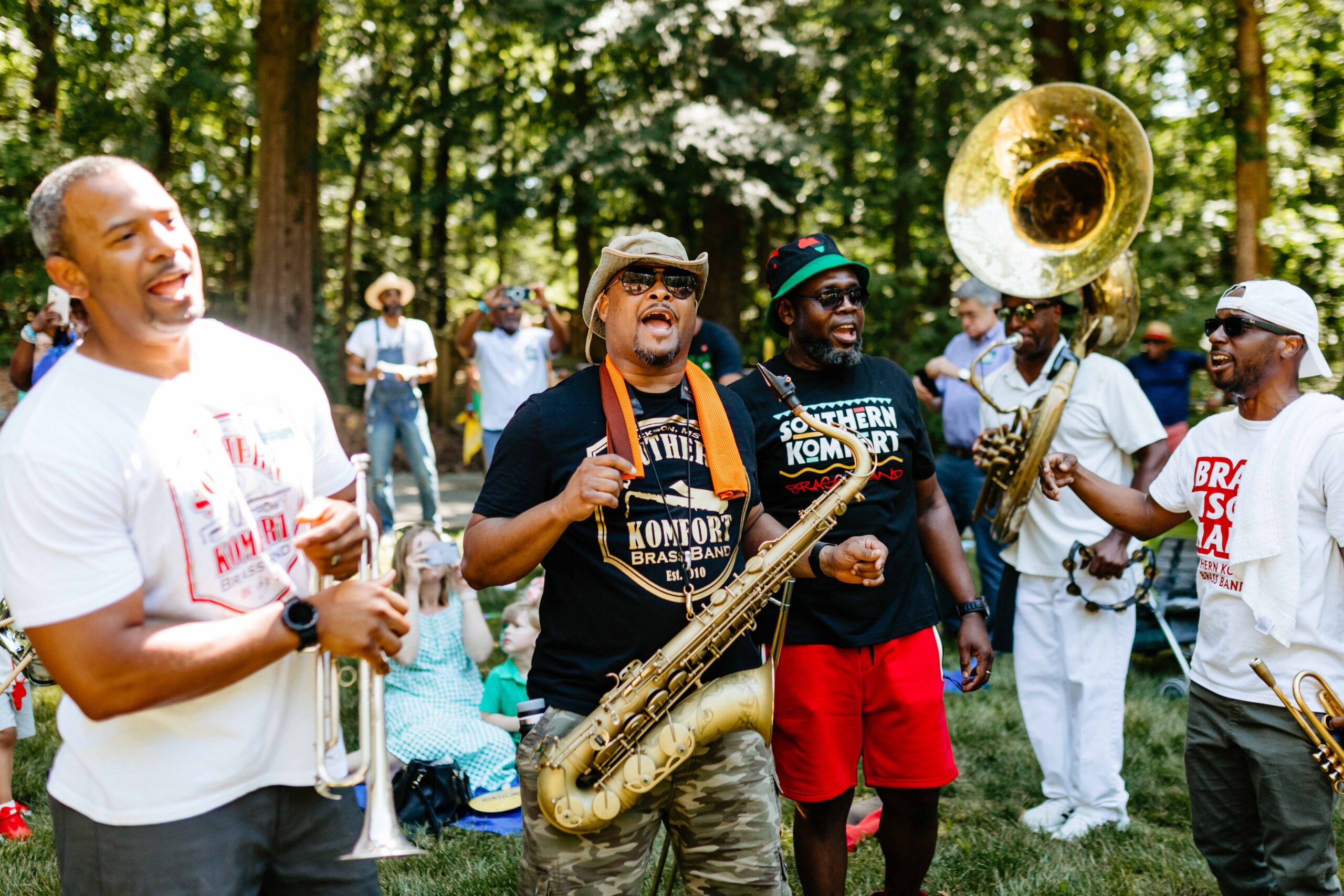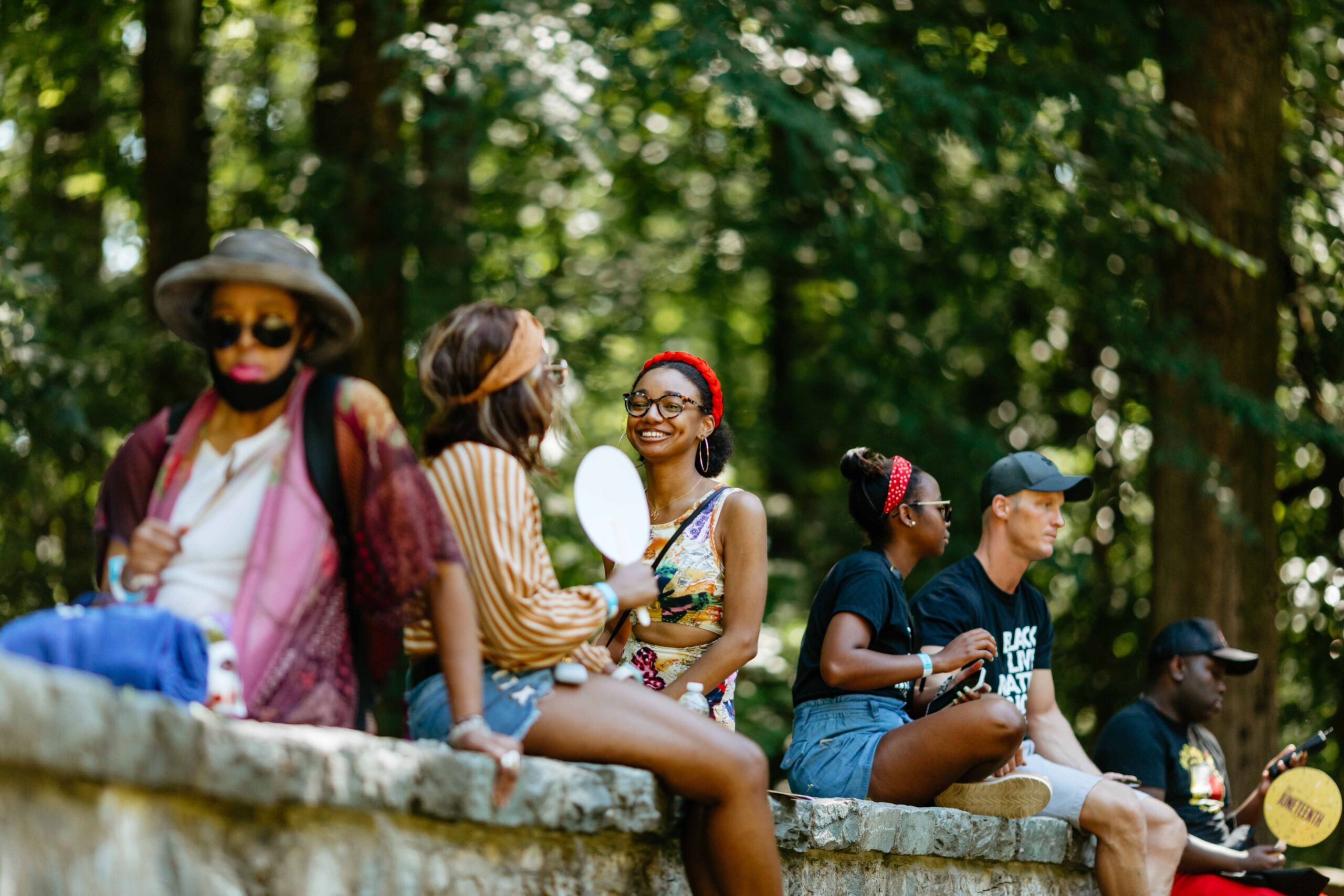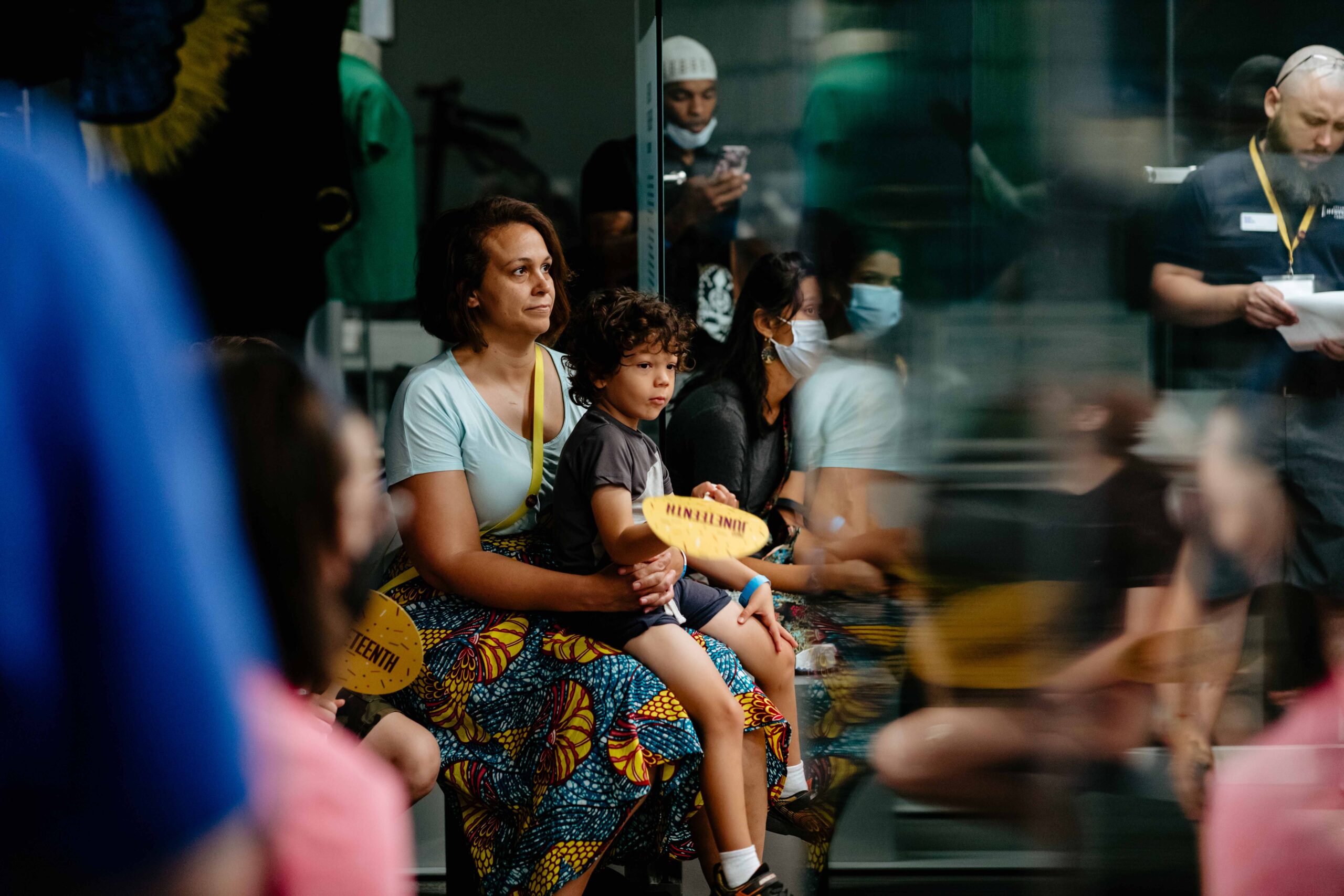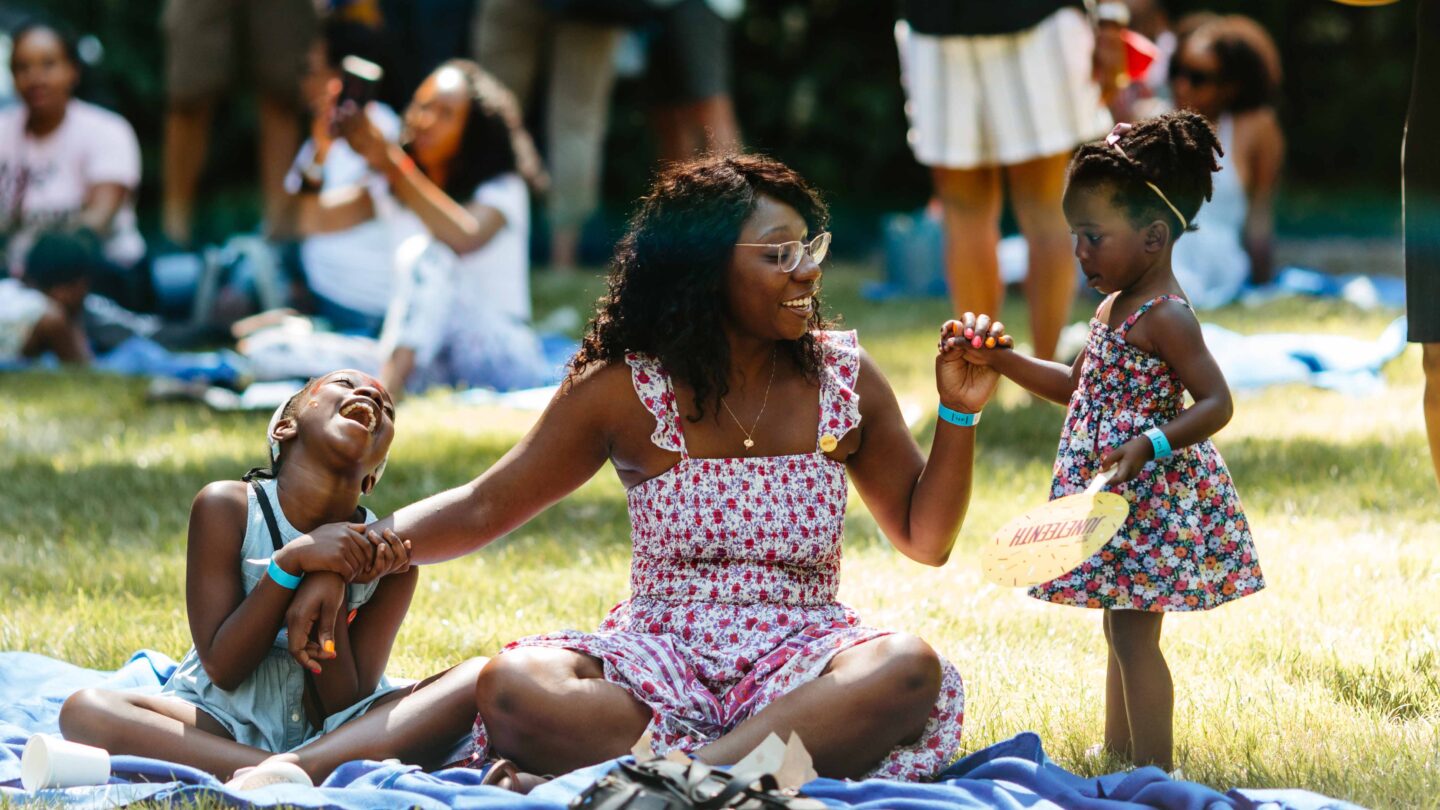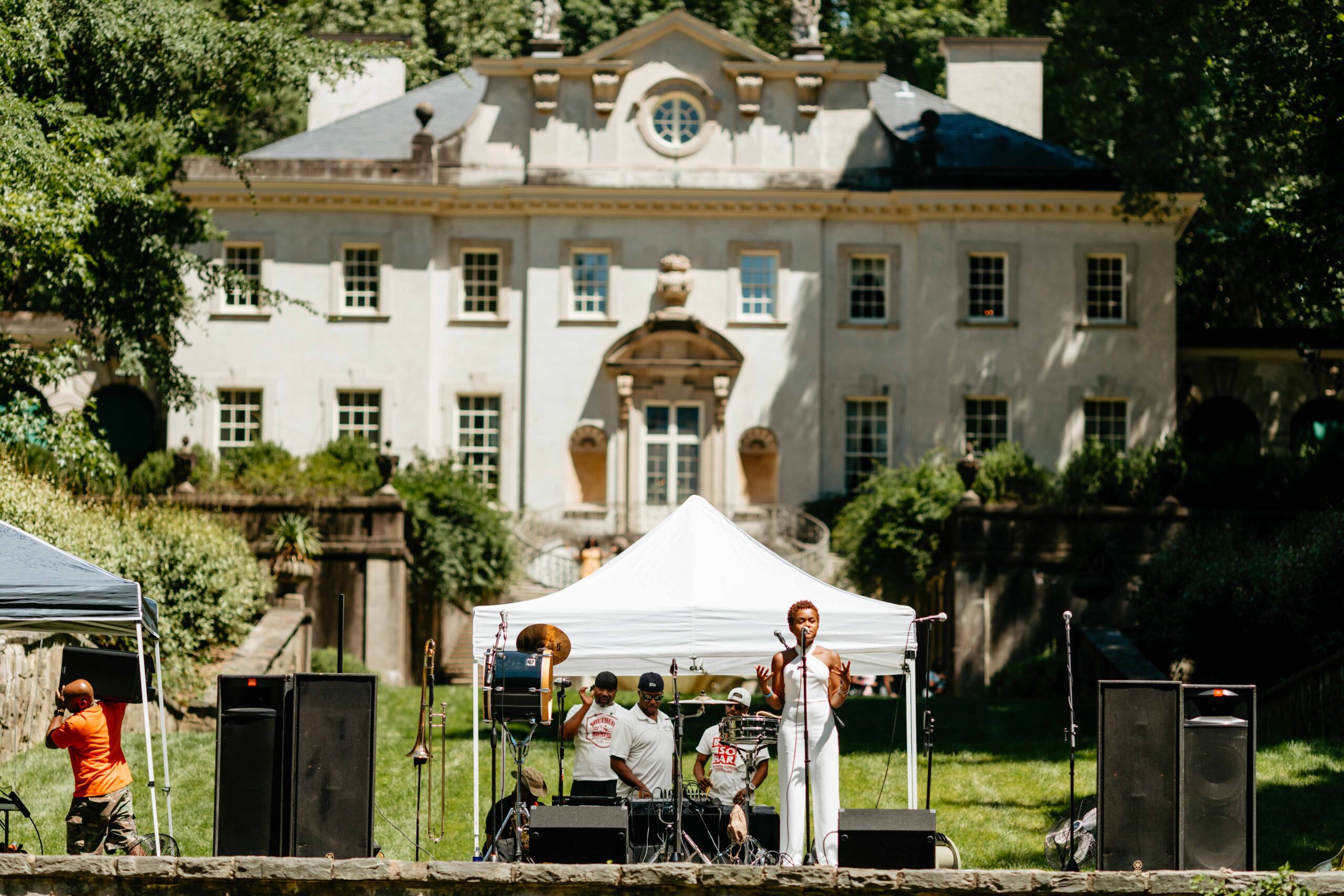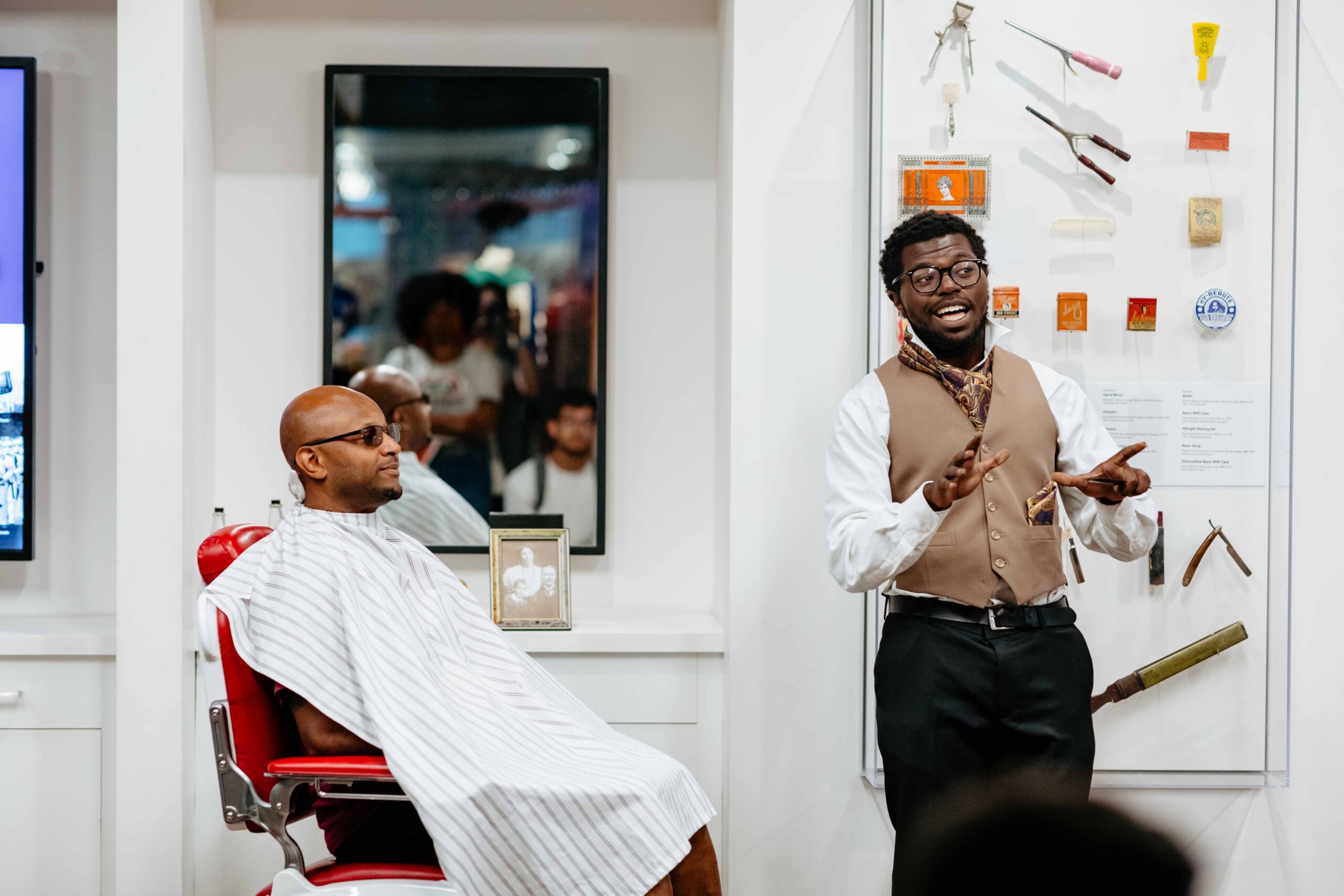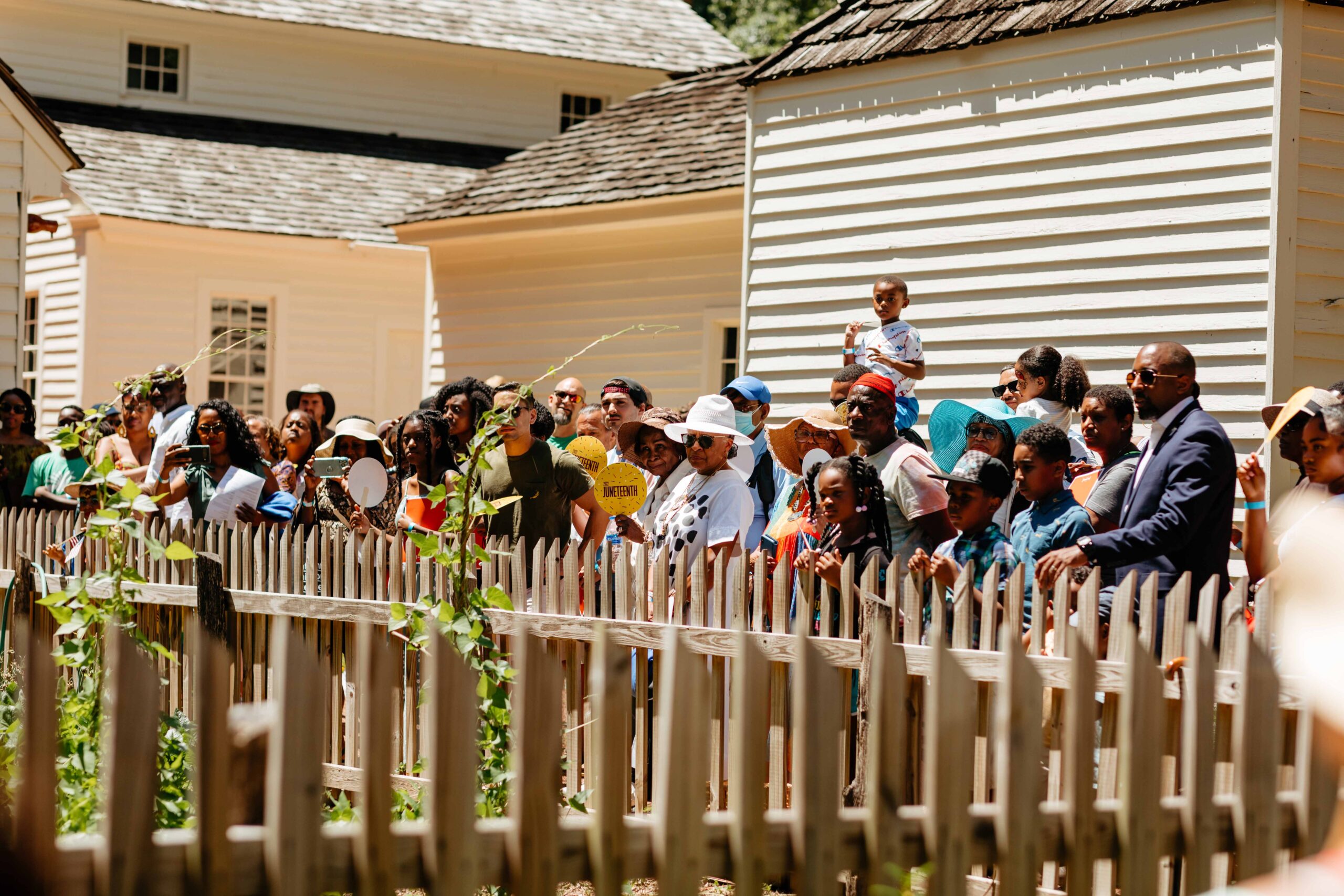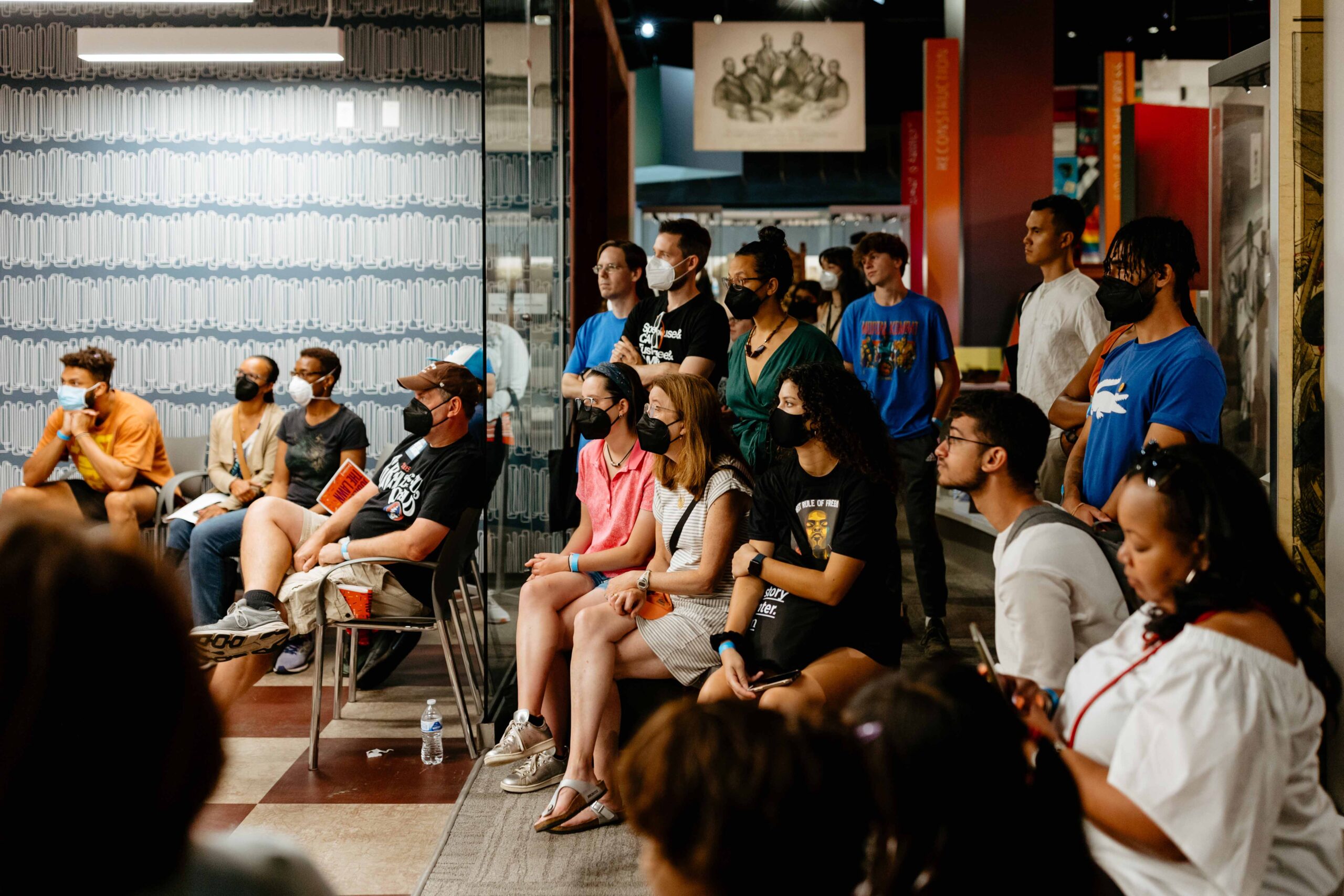 Juneteenth is a celebration of the end to slavery in the U.S. Lincoln issued the Emancipation Proclamation on Jan. 1, 1863, but few people were immediately freed.

Though the story of the Atlanta Crackers is well-known, for years, the story of the Atlanta Black Crackers was largely untold.

For more than fifty years, Ethel Mae Matthews worked tirelessly for greater welfare rights for Atlanta's poor and disabled.

For more than 150 years, unwavering young activists have taken up the torch and blazed their own trail through history.

In 1962, Mayor Ivan Allen, Jr. ordered the construction of a barricade served to sever the main line connecting the white and Black sections of the Cascade Heights neighborhood.

Black soldiers have served this country since the Revolutionary War and their stories are vital in creating a more complete, more accurate picture of America's past.

In August 2020, we commemorate the passage of the Nineteenth Amendment which guaranteed American women the right to vote. However, this was not an inclusive victory.

After engaging in over 60 years of activism and service to the Atlanta community, prominent Civil Rights leader and Congressman John Lewis has died.
Explore Black Atlanta
Browse a sample of photographs reflecting the rich stories of Atlanta's historically Black colleges and universities, the Civil Rights Movement, and those of African American educators, entertainers, and athletes.
View now
United States Colored Troops
Atlanta History Center is home to one of the nation's most comprehensive collections of Civil War memorabilia including a growing number of rare USCT objects. Explore highlights of the collection through a series of videos.
Watch now
David Drake Pottery
David Drake was an enslaved potter in South Carolina. His jars are unique not only for their craftsmanship, but because Drake often etched lines of poetry into the clay while it was still wet.
Learn more
Black Citizenship
We invite you to meet Black Atlantans who made history as educators, artists, legislators, soldiers, and more. This virtual tour offers the full content of the exhibition at Atlanta History Center, and was created by New-York Historical Society.
Explore more
Celebrate Juneteenth and African American resilience and ingenuity by taking a walking tour of "Sweet Auburn," a neighborhood that John Wesley Dobbs once called the "richest Negro street in the world." While at the time, Dobbs was referring to the financial influence of the area, today, as a birthplace of the modern Civil Rights movement, the area is replete with historical significance. This tour was co-curated by Historic Atlanta and Atlanta History Center in 2021.
Juneteenth offers families an opportunity to talk about freedom and the experiences of African-Americans in the United States—and reading is a great way to explore these topics.
Super Spies uses hand-drawn illustrations, historical photographs, and fantastic storytelling to explore the untold history of Harriet Tubman, Elizabeth Van Lew, and Mary Bowser during the American Civil War.
Become a spy just like Harriet Tubman, Elizabeth Van Lew, and Mary Bowser using this cypher to decode the secret message!

Explore some of the major battles the United States Colored Troops were engaged in during the American Civil War with our interactive map

Discover more history as you explore the 127th United States Colored Troops flag and learn more about the artist behind the banner with this interactive artifact exploration!
Enslaved people in the United States resisted the institution of slavery and asserted their humanity and their personhood in many different ways. From running away, organizing uprisings and directly fighting back, as well as clinging to and sharing African traditions which were at constant risk of erasure. One of the many forms of resistance was joining the United States' cause during the Civil War and serving the cause as spies, nurses, and soldiers.
We are excited to bring to you three such stories of Black self-liberation during the American Civil War. History comes to life in these unique lessons created by our Education team in 2020. From brave covert women spies embedded in the Confederacy to the courageous men who fought in the United States Colored Troops—there is sure to be something for everyone in the family to explore.
Lift Every Voice. Playlist.
Clap your hands, stomp your feet, and lift your voice in celebration of triumph, emancipation, and history with these inspirational tunes.
Emma Davis-Hamilton discusses the Freedmen's Bureau in this pre-recorded genealogy presentation. The records of the Freedmen's Bureau are a rich resource for documenting African American life in the post-Civil War and Reconstruction eras.
Atlanta History Center is using our resources to explore the history of the components that make a healthy democratic system, including methods of civic engagement, widespread and informed voter participation, civil rights, and community leadership.

Hundreds of history and civics organizations are coming together to build something together: Made By Us, an initiative to inspire, inform and empower Millennials and Gen Z as they shape our country's future.

Honoring the life and legacy of Atlanta's most well-known civil rights leader.