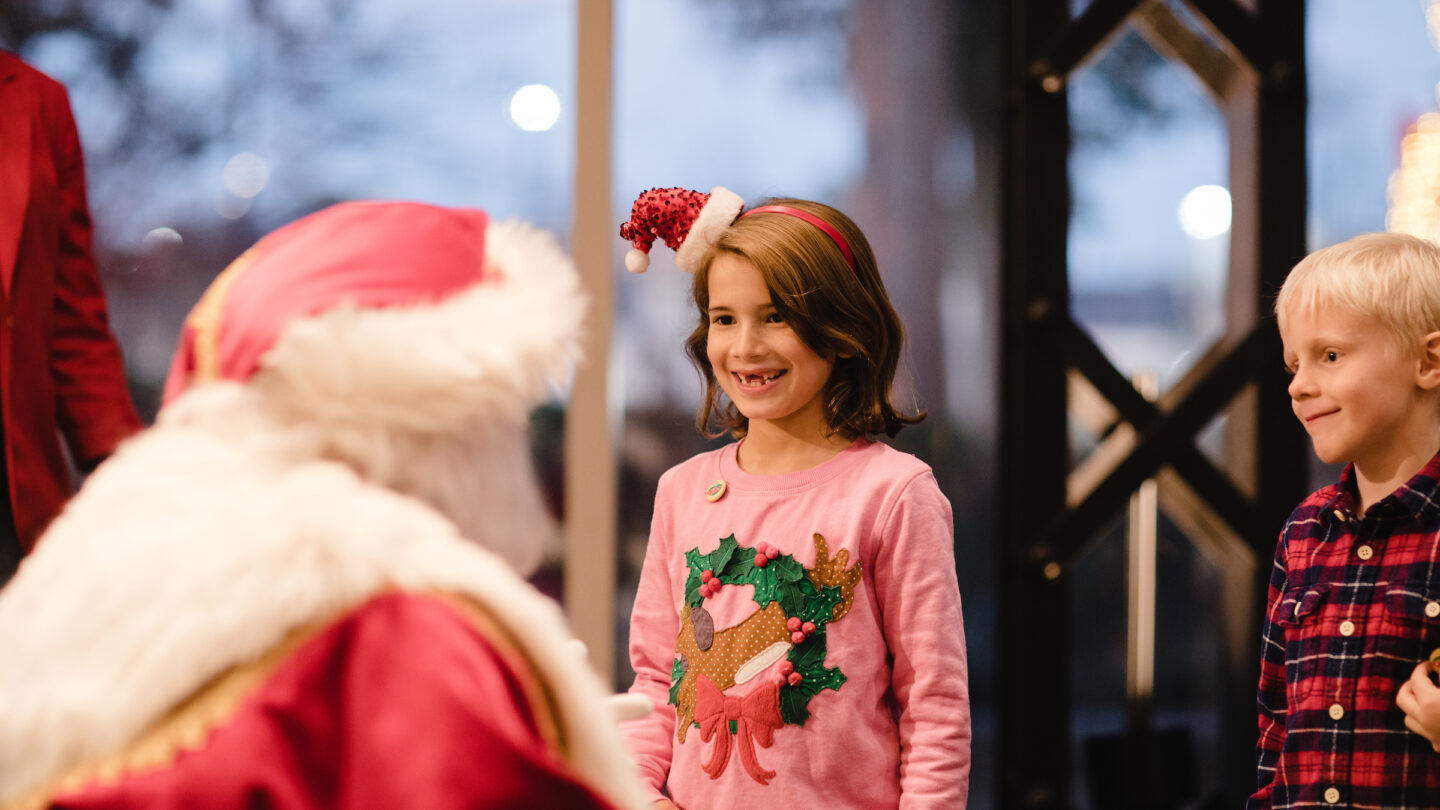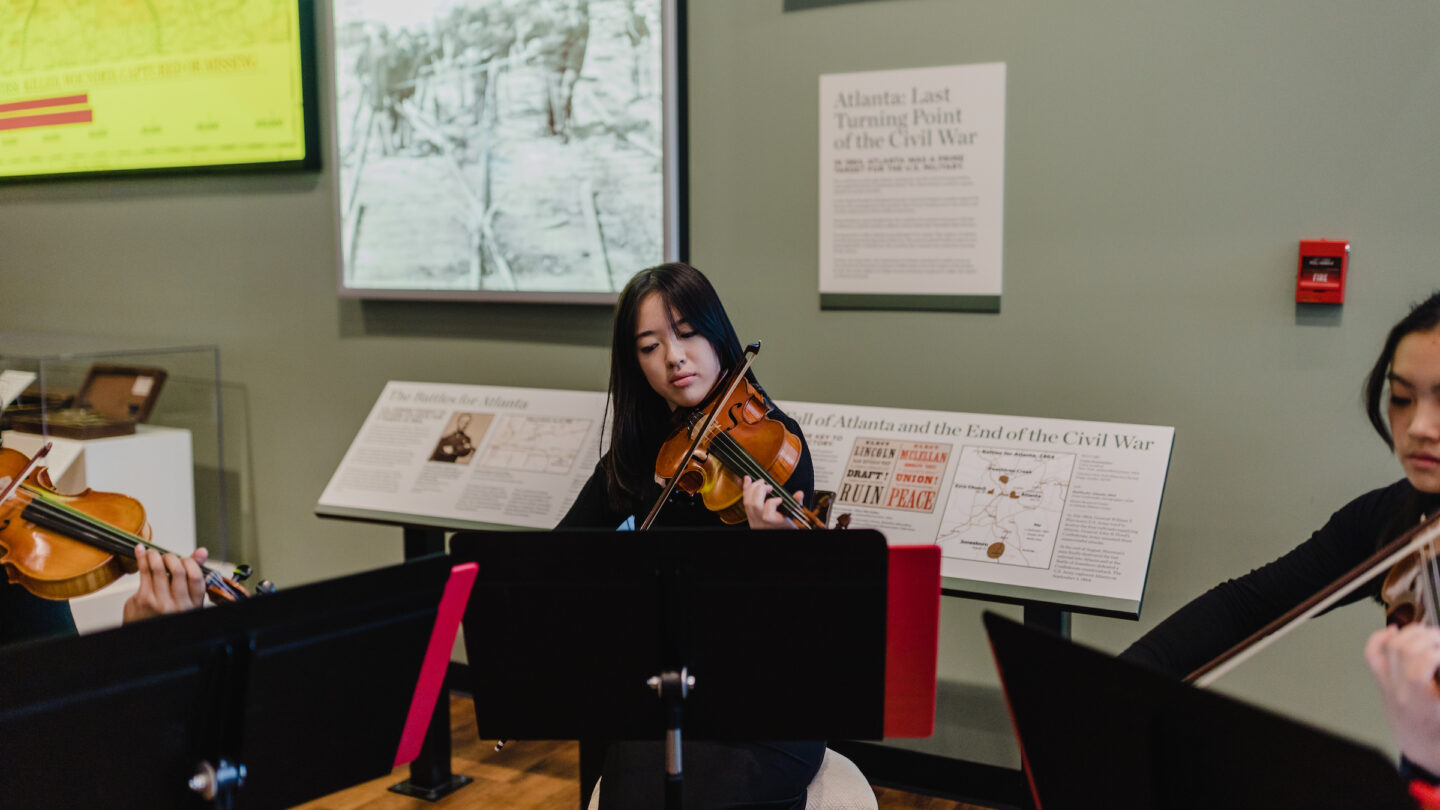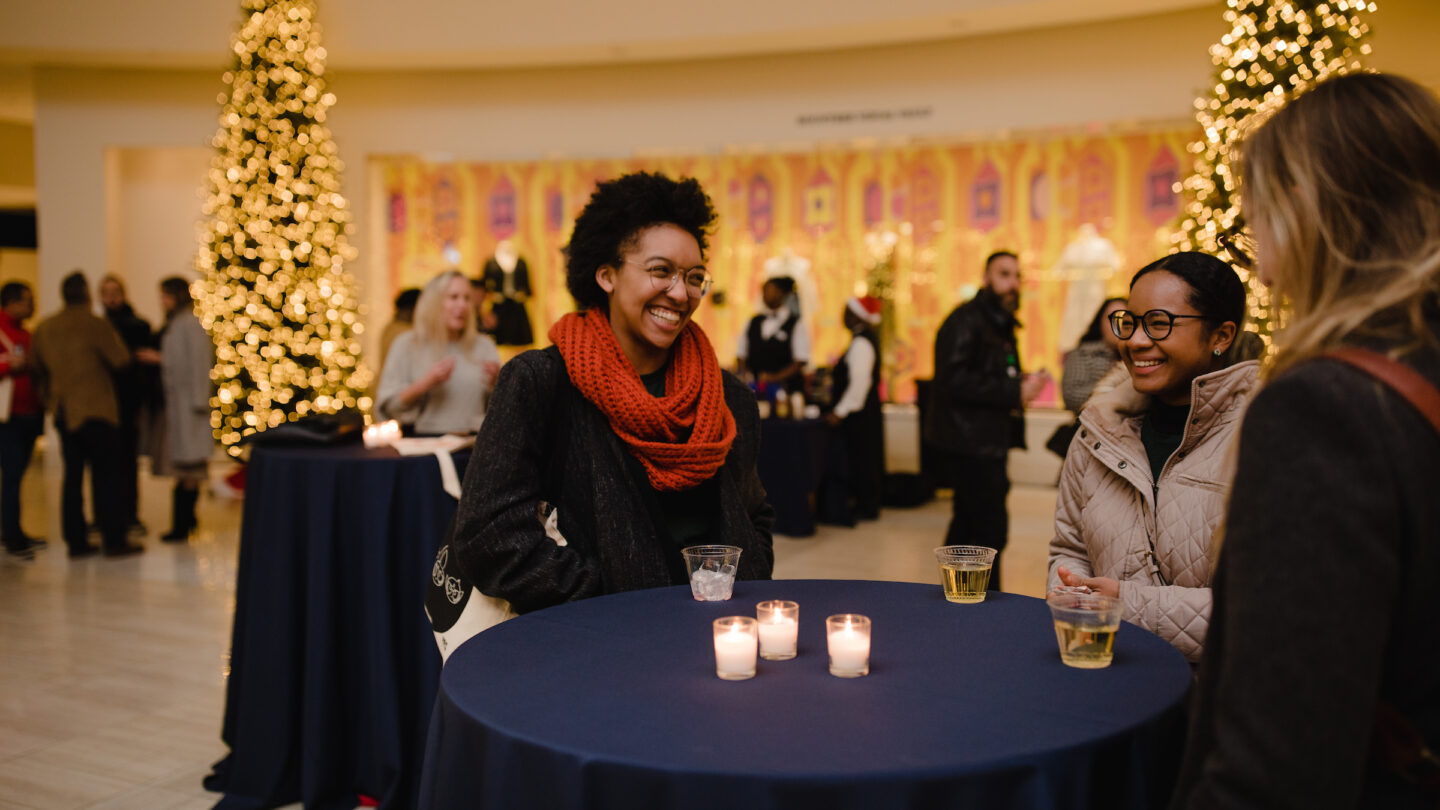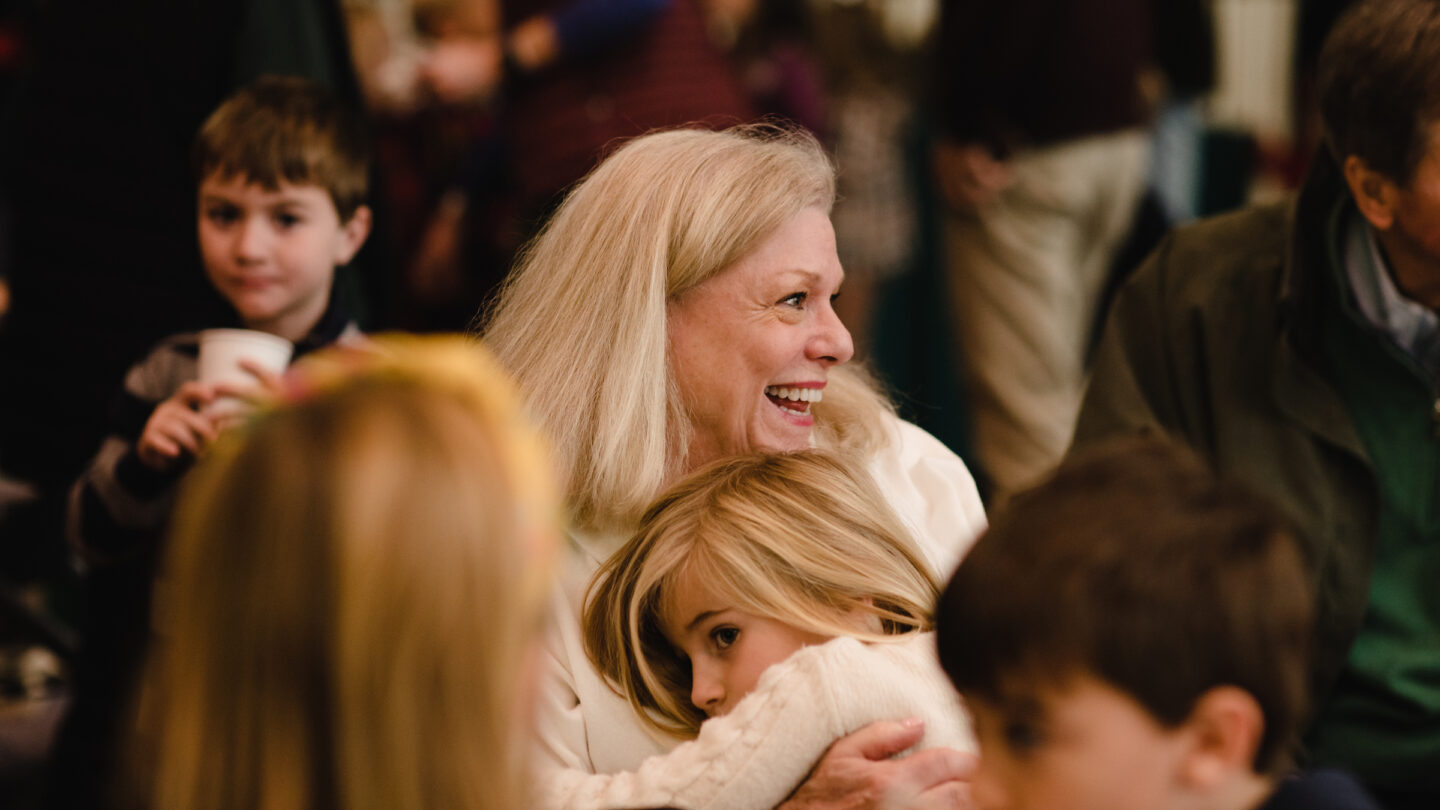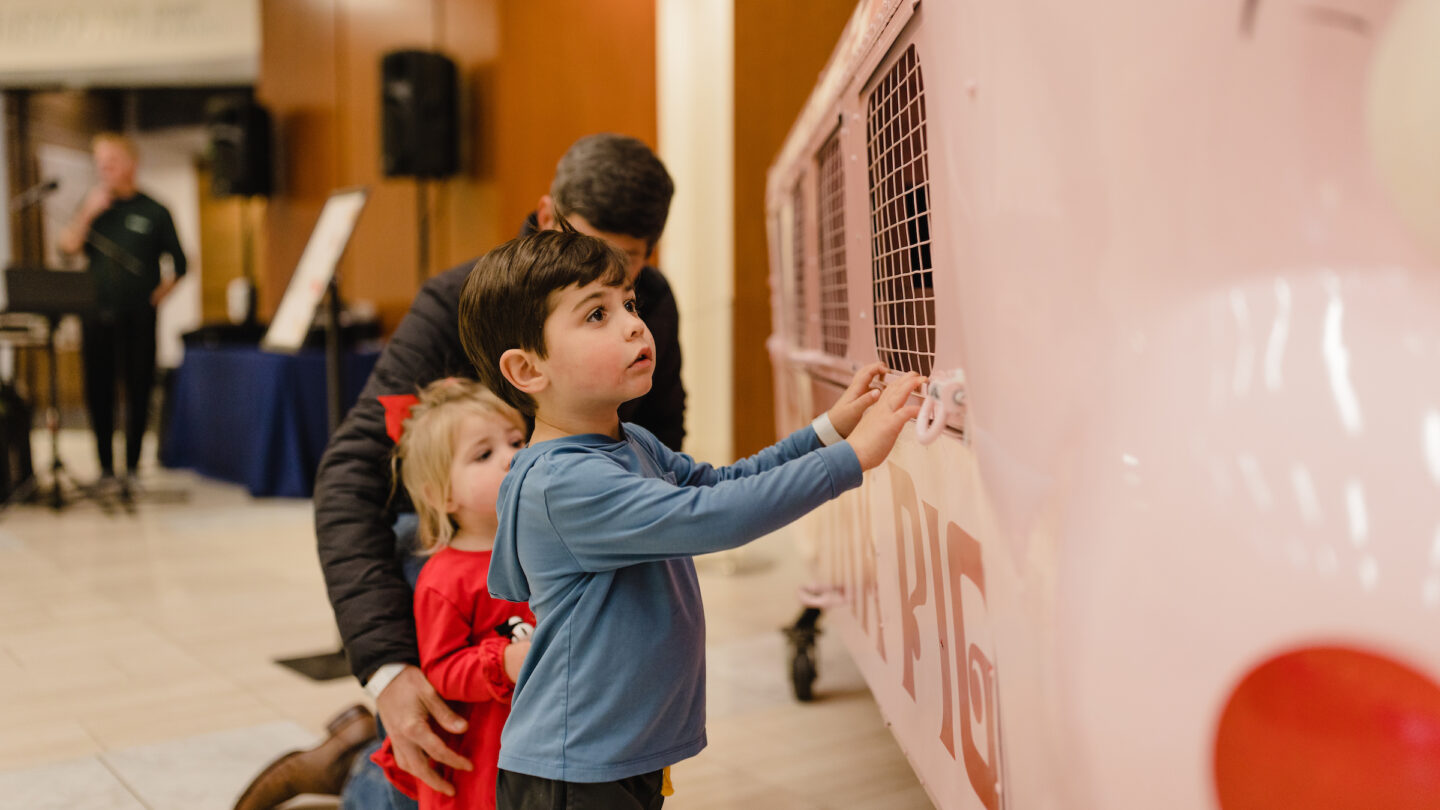 On November 18, 2022, Atlanta History Center hosted its first annual Holiday Tree Lighting. Six hundred people gathered in Veterans Park for a special tree lighting ceremony with a 50-foot Christmas tree followed by music, children's activities, roaming photos with Santa, and more. What began as a fun idea to mark the return of in-person holiday celebrations on the heels of the pandemic, quickly turned into an institution-wide desire to create an entire experience and annual tradition to usher in the holiday season. What does it take to put together a community event of this magnitude? The holiday spirit and a massive undertaking.
It required work from almost every department—from Marketing and Gardens to Properties, Development, and Private Events. While Atlanta History Center has 33 acres, it only has electric infrastructure on some of its acreages.
"We were very late in planning because we were unsure if we had the resources to do something like this," says Erin O'Leary, Vice President of Development.
Like a Christmas miracle, Georgia Power and internal support designated by AHC Trustees came in and saved the day with resources that catapulted our abilities to make this event a reality.
This tremendous support provided additional resources to add electrical infrastructure in front of the museum, throughout the Entrance Gardens and Veterans Park. Georgia Power and its President and CEO Chris Womack have been huge supporters of the history center for many years. Without their support of this inaugural program, we would not have been able to share this special experience with our community.
On November 14, just five days before the event, the 50-foot tree was assembled in Veterans Park. The installers had already begun by 7:30 that morning, and by noon, they built the tree section by section, from bottom to top, and then pieced together square panels of tree décor, garland, and ornaments. The ornaments were just as massive as the tree, creating a whimsical feeling when people walked through the Entrance Gardens. Now, the history center could move forward with making magic happen.
As a museum, we share hard truths from the past—but there is also joy. The Annual Holiday Tree Lighting brings attention to the history center in a new, fun way.
Special performances from the SCAD Honeybees, Atlanta Classical Academy, The Alta Strings, and the Dickens Carolers took place throughout the night. Atlanta's beloved Pink Pigs even came out of retirement to greet Atlantans again as a photo opportunity in our museum atrium. Santa Rick, infamous in Atlanta, was the star of the show taking photos on the Texas Locomotive. Guests could also roam through Cyclorama, Atlanta '96, and our other exhibitions while Souper Jenny served dinner for one night only.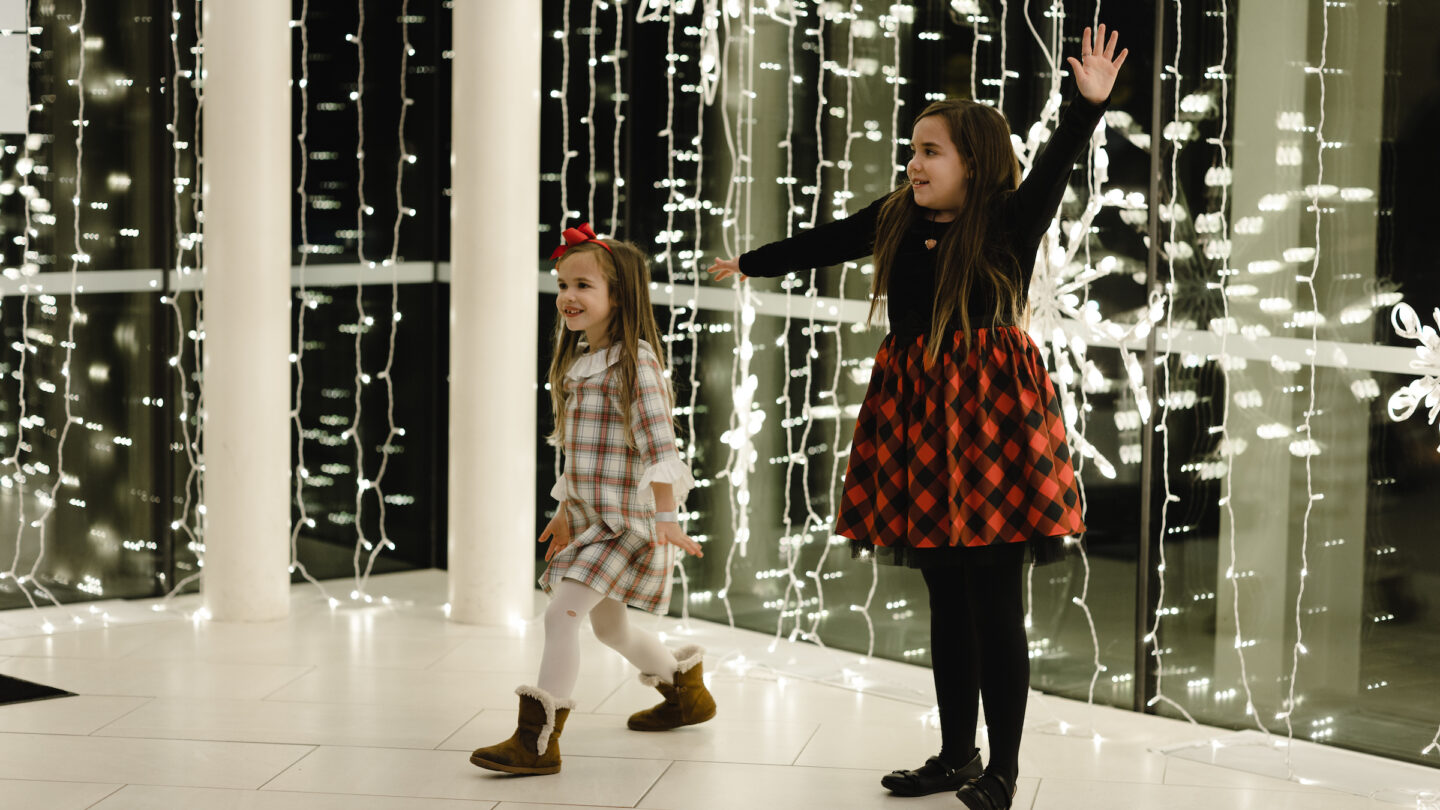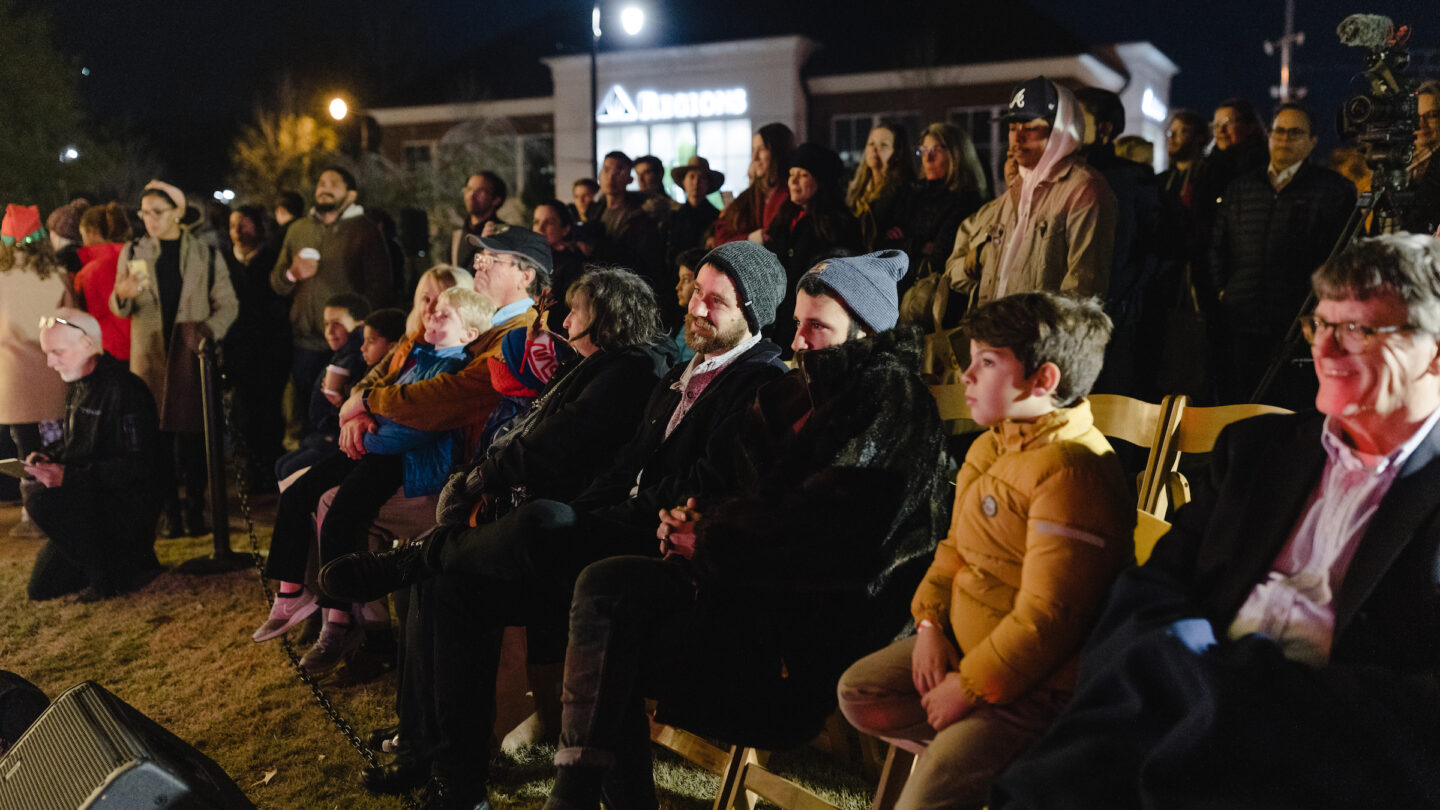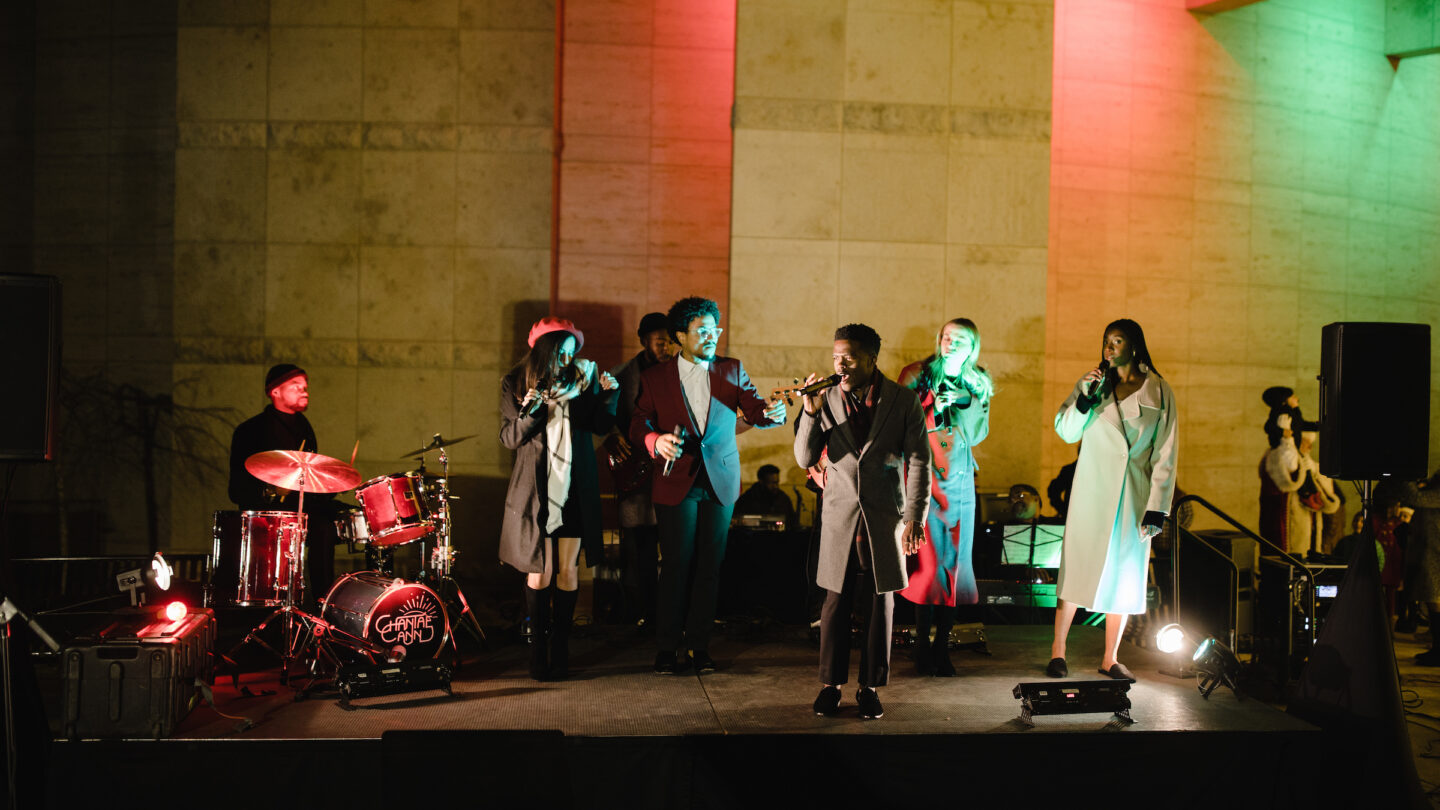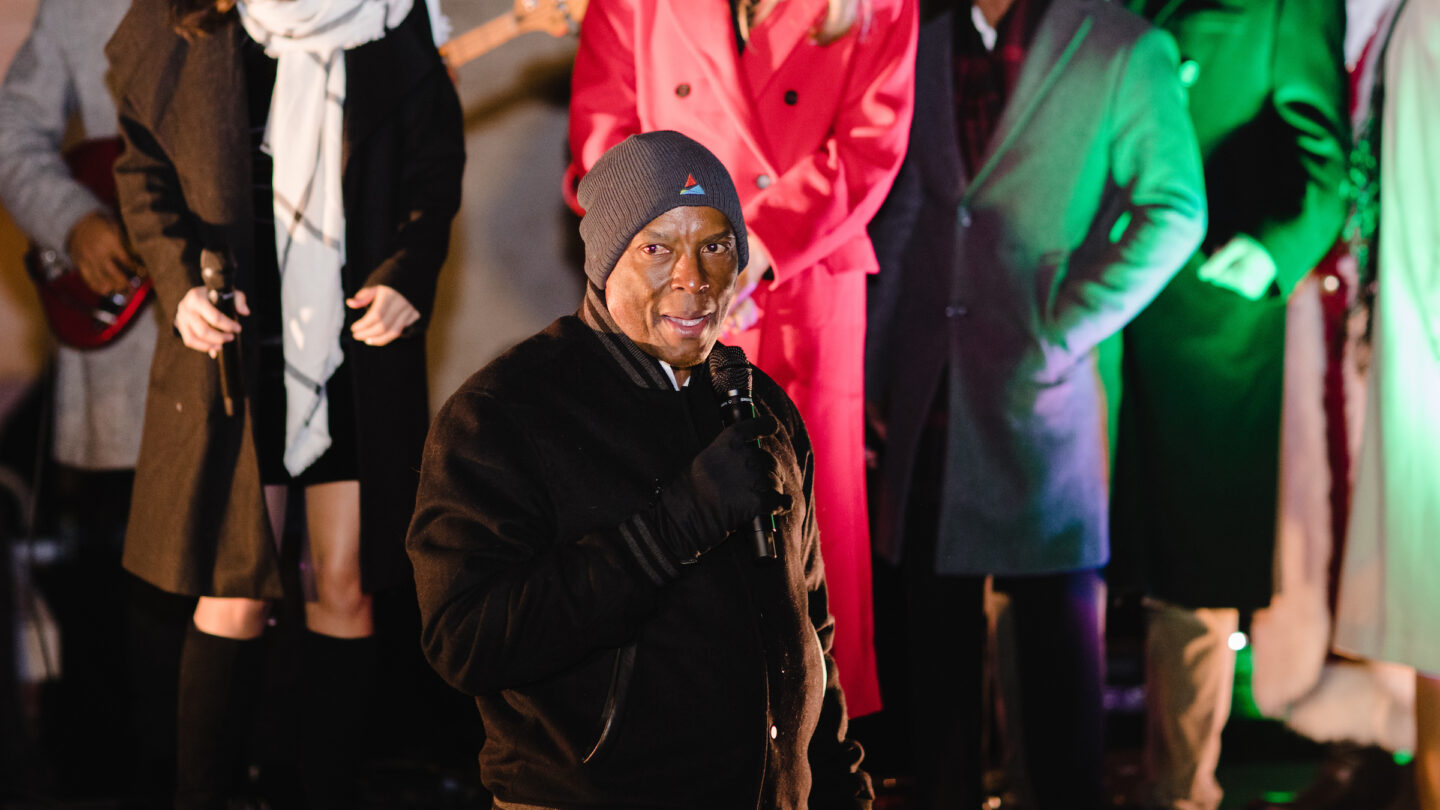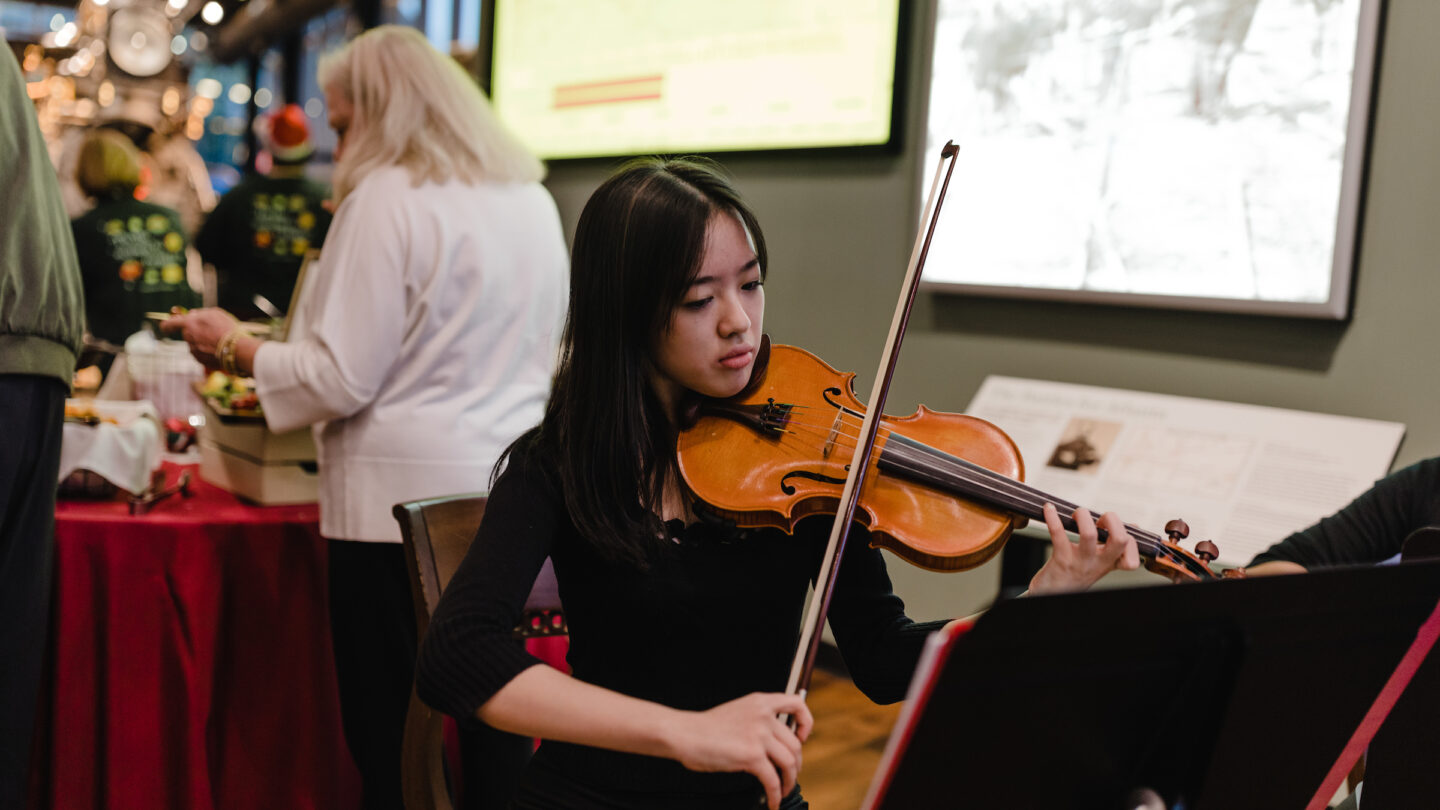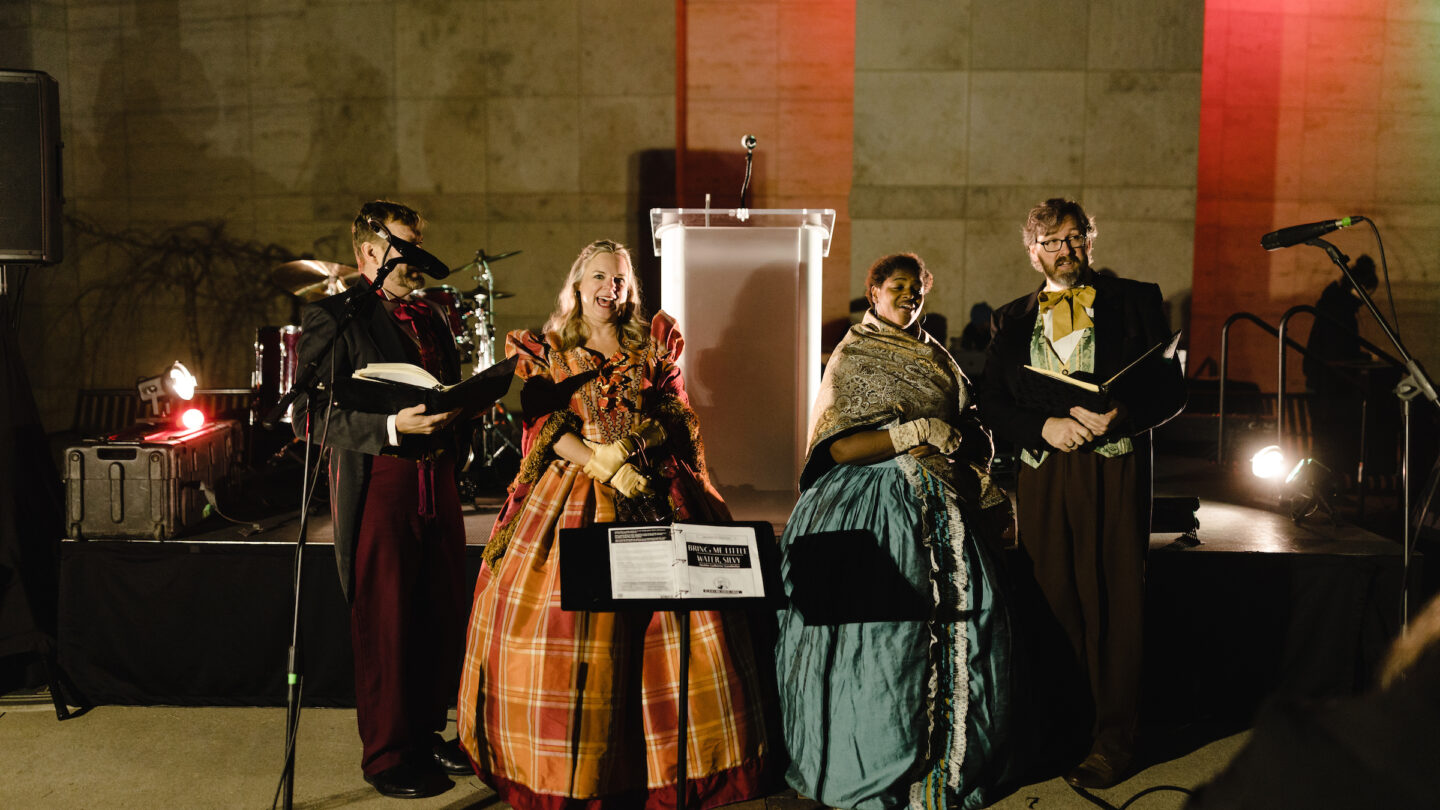 "It was a huge success, and we think it has nowhere to go but up. We already have drawings and plans for next year, and it's spectacular," O'Leary adds.
Over the next few years, we hope to light up almost every inch of our 33 acres so guests can visit every part of it and enjoy a more comprehensive holiday experience. This would include lighting everything from Lee Playhouse to Olguita's Garden, Smith Farm, Swan House, and Wood Cabin. We also want this to be a sustainable event where permanent outdoor lighting features can be used throughout the year for other history center programs and private events! We'd love to offer guests weekly opportunities to purchase tickets and see the lights at night with on-site vendors to keep guests cozy and warm.
If you'd like to help us add more holiday magic on our campus, please contact Erin O'Leary, Vice President of Development at 404-814-4056 or Erin.Oleary@atlantahistorycenter.com.
Special thank you to Georgia Power for their continued, generous support. We'd also like to thank our members and the public for making year one of this tradition unforgettable.