Look anywhere outdoors on our Buckhead campus and you're sure to see the hard, yet gratifying work of our Goizueta Gardens and Living Collections team. From concept planning, garden design and project management, to propagation, installation, ongoing curation and horticultural care of each designated garden—this team does it all and then some. There are also heritage breed animals and heirloom crops at Smith Farm, conservation efforts with amphibians and rare plant species, honey bees to care for, and researching historical accuracy of period gardens on site. This team is small but mighty. In addition to their extraordinarily green thumbs, they're also highly knowledgeable in all things science and horticulture. Above all, they are immensely talented and worth getting to know.
Brett Bannor | He/Him

Brett is our Manager of Animals Collections. He takes care of our heritage breed sheep, goats, chickens, and turkeys on Smith Farm and our honey bees at Wood Cabin. He is also responsible for monitoring wildlife around campus and maintaining partnerships with advocacy groups, such as Georgia Audubon and The Amphibian Foundation. Originally from Chicago, IL, Brett has a BS in Zoology from Southern Illinois University-Carbondale. His first job was as a zookeeper in Monroe, LA, and since then he's made stops in his career at the Miami Zoo, Disney's Animal Kingdom, Zoo Atlanta, and Stone Mountain Park. He joined Atlanta History Center in 2013. His favorite aspect of his job is walking Daisy—one of our Gulf Coast sheep. When Brett's not tending to Atlanta History Center fauna, he loves reading books—and writing one about how sheep have affected American history. 

Rosemary Bathurst | She/Her

Rosemary Bathurst is our Plant Recorder and Senior Horticulturist for the Quarry Garden—one of the best native plant collections in Georgia. She leads many garden volunteer workdays​, public program workshops, and helps catalog and permanently label our plant collections throughout Goizueta Gardens. She has an artistic eye, with a Masters Degree in Fine Arts in Fiber at Cranbook Art Academy. Her co-workers are what she loves most about her job. She has long been a Board Member of the Georgia Perennial Plant Association and co-chaired the annual Inspired Gardener Symposium. Rosemary officially joined Atlanta History Center in 2015, but she—not surprisingly—volunteered with us for a few years before that. 

Laurie Carter | She/Her

Laurie is a Horticulturist who has been with Atlanta History Center since 1990. A native of Atlanta, GA, Laurie has degrees in Psychology and before her gardening career, she worked in psychology and counseling. Her favorite part of her job is working in nature. She assists with horticultural tasks campus-wide as needed, providing a deep institutional memory of the gardens over time. In her spare time, Laurie loves dog walking and wandering around at estate sales and art exhibits. 

Michael Dreyer | He/Him

Michael joined the Goizueta Gardens and Living Collections team as an Associate Horticulturist in September 2021 but previously worked as a Guest Experience Ambassador at Atlanta History Center for a year and a half. The Tallahassee, FL native has a BA in Political Science and International Affairs from Florida State University. In past chapters of his life, he worked for multiple Florida political campaigns, numerous Atlanta non-profits, food service of all kinds, and as an educator of music theory, guitar, and early childhood education. Most of all, Michael loves this team for their fulfilling work, community feel, and ample opportunities for professional growth and education. When he's not working, he enjoys hiking, camping, cooking, reading, traveling, and listening to "many, many podcasts." 

Lexly Evans | She/Her

Lexly is also an Associate Horticulturist ​who started in September 2021. Joining us from Marietta, GA, she is a recent graduate of the University of Georgia where she earned her BA in Horticulture and studied abroad in Europe where she visited and explored a variety of gardens. Lexly also interned at an organic farm in Hawaii. Her primary area of responsibility is maintaining the Entrance Gardens and its upcoming expansions. In her free time, she values sleeping, hiking, traveling, and spending time with her dog. 

Travis Fisher | He/Him

Travis is our Senior Horticulturist and Plant Records Manager from Franklin, TN. He has been with Atlanta History Center ​since December 2019 and maintains the native Piedmont woodland habitat of Swan Woods. He also manages the Plant Records program and works closely with Rosemary to catalog all plant collections across campus. With a BA in History and English and a master's in Anthropology/Archaeology, Travis's expertise lies in archaeology and horticulture.  He frequently contributes stories to Atlanta History Center publications and is an ISA Certified Arborist, tracking the health of all trees in Goizueta Gardens. When he isn't working outside and learning new things about botany, he prefers birding, fishing, hiking, reading, and spending time with family. 

Tiffanny Jones | She/Her

Tiffanny is our Director of Horticulture and has been with Atlanta History Center since October 2017. Originally from Mt. Vernon, IN, Tiffanny loves the beautiful campus and the wonderful people she calls home professionally. She leads the Horticulture team and serves as the primary liaison between Gardens and Private Events as they collaboratively seek to use the property sustainably and profitably. Tiffanny also supervises independent contractors working for Gardens and communicates how and when our work may be impactful to colleagues and AHC guests. Her background is in public gardening and nursery management, and she holds a BS in Horticulture from Berry College. Her favorite pastimes are drinking coffee, baking scones, working on cars, and spending time with her family and dogs. 

Madison Love | She/Her

Madison is our primary Horticulturist who specializes in formal gardens, including Swan House Gardens and Olguita's Garden. From Jackson, GA, she has been with Atlanta History Center since September 2021 and loves working alongside a team that prioritizes environmentally sound practices, thus encouraging wildlife communities in the city to flourish.  Madison recently graduated magna cum laude from the University of Georgia with a BS in Horticulture. Her hobbies include knitting, reading, birding, and hiking. 

Sarah Roberts | She/Her

Sarah is the Olga C. de Goizueta Vice President of Goizueta Gardens and Living Collections. She has been with Atlanta History Center since 2011 and has most enjoyed building this team and working with them all every day. She is responsible for the vision and development of Goizueta Gardens as a public gardens destination and integrating the Gardens and Living Collections with all other facets of Atlanta History Center.  She also serves as the Garden Designer and Curator of Living Collections. Sarah is a native of Lilburn, GA and has a BS in Horticulture from Berry College alongside a Professional Garden Design Diploma from Garden Design School in the United Kingdom. She recently received the National Conservation Award from the Daughters of the American Revolution for her work at Goizueta Gardens. For fun, she loves gardening, horseback riding, exploring unspoiled wilderness, traveling, visiting cultural attractions, reading, and piano—but mostly, parenting two lively girls! 

Cameron Wethern | She/Her

Cameron is the Horticulturist who spearheads efforts in the Entrance Gardens, including maintenance and upcoming expansions. The Entrance Gardens is the newest component of Goizueta Gardens. She's an Atlanta, GA native and has been with Atlanta History Center since September 2021. She appreciates the deep interest from the team in continuously learning and the enthusiasm and curiosity they bring to work. She especially loves when teammates share a unique bird sighting or a new flower in bloom. Cameron earned a BA in Environmental Studies and has tons of experience in woodworking and metalworking. She also has a background in vegetable and flower farming. In her spare time, she likes to hike, rock climb, and roller skate.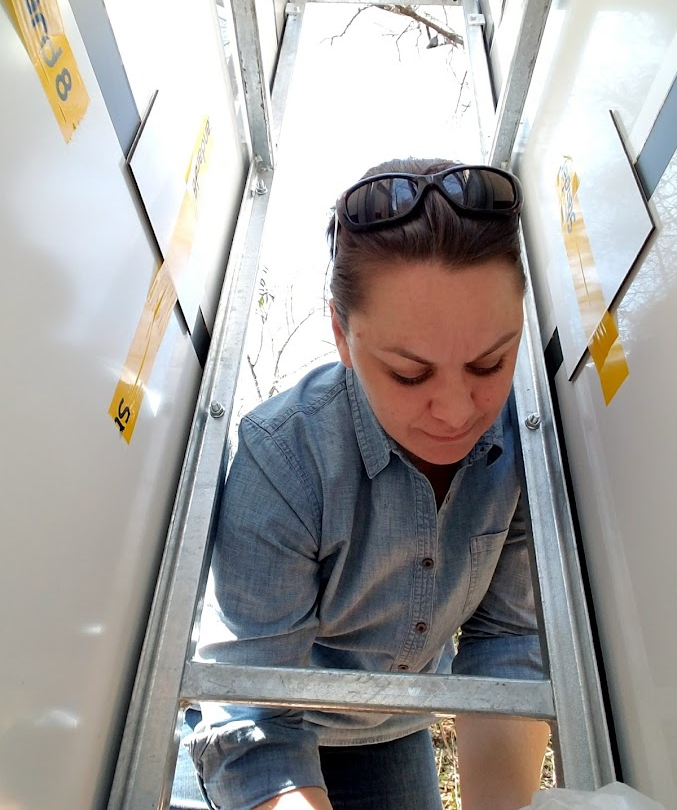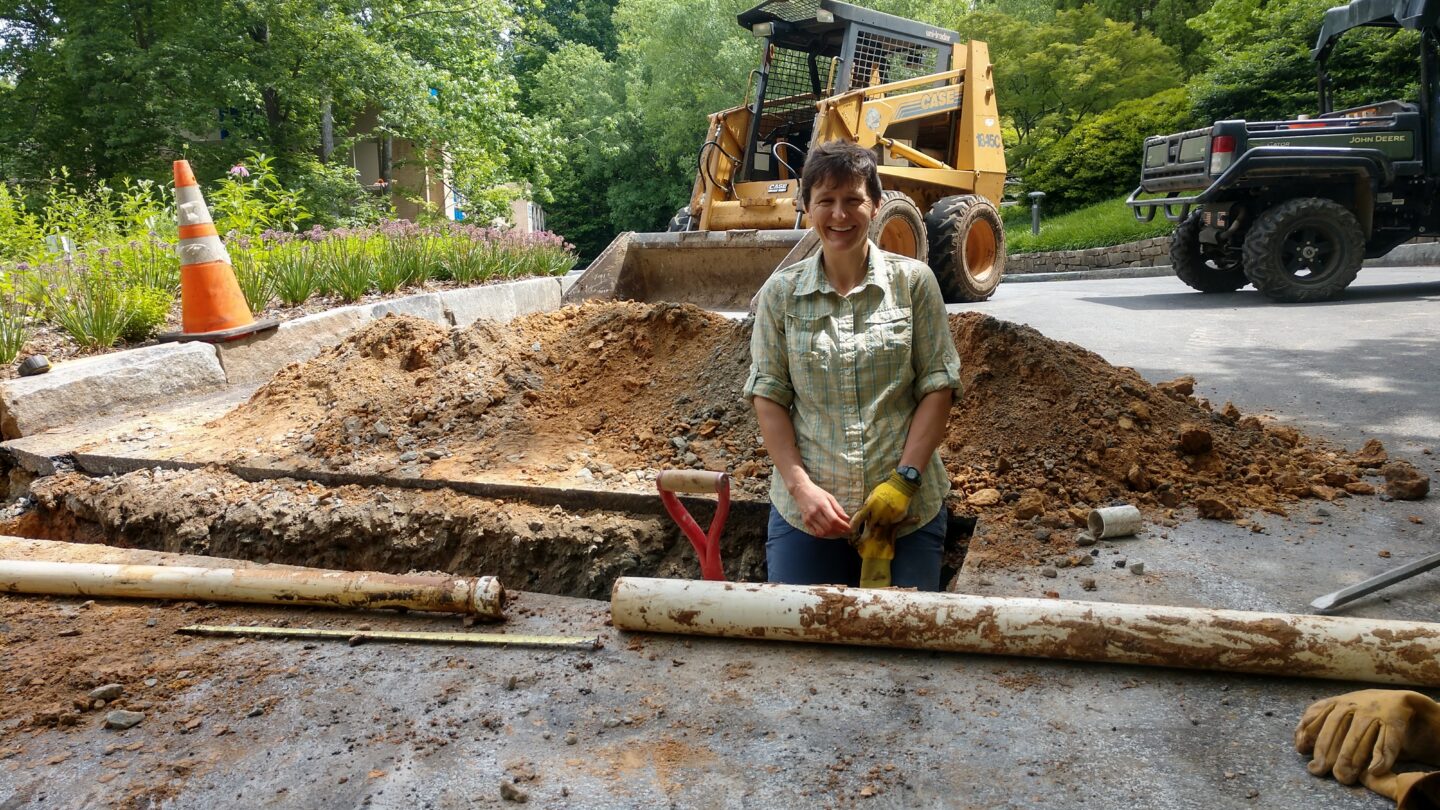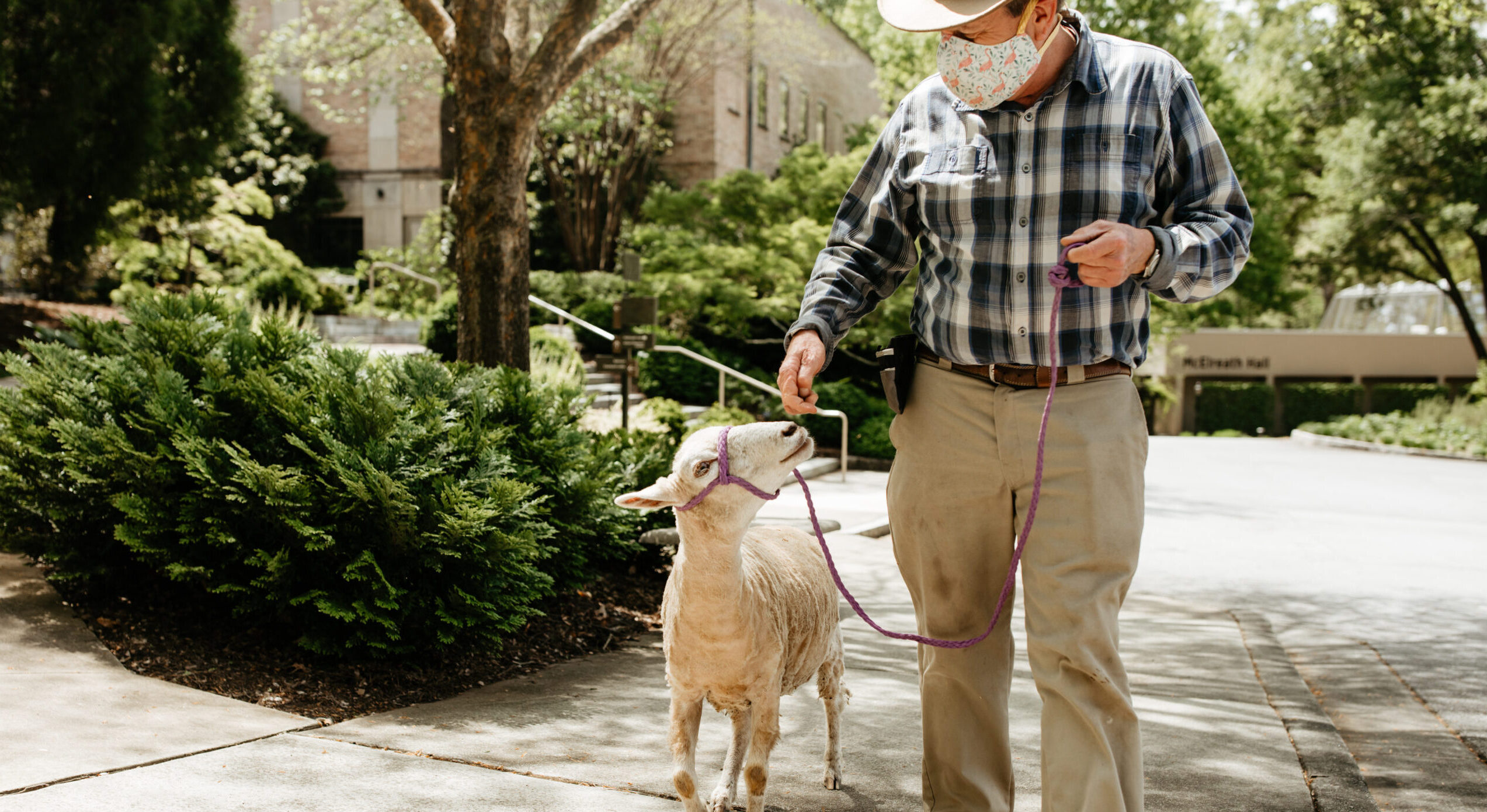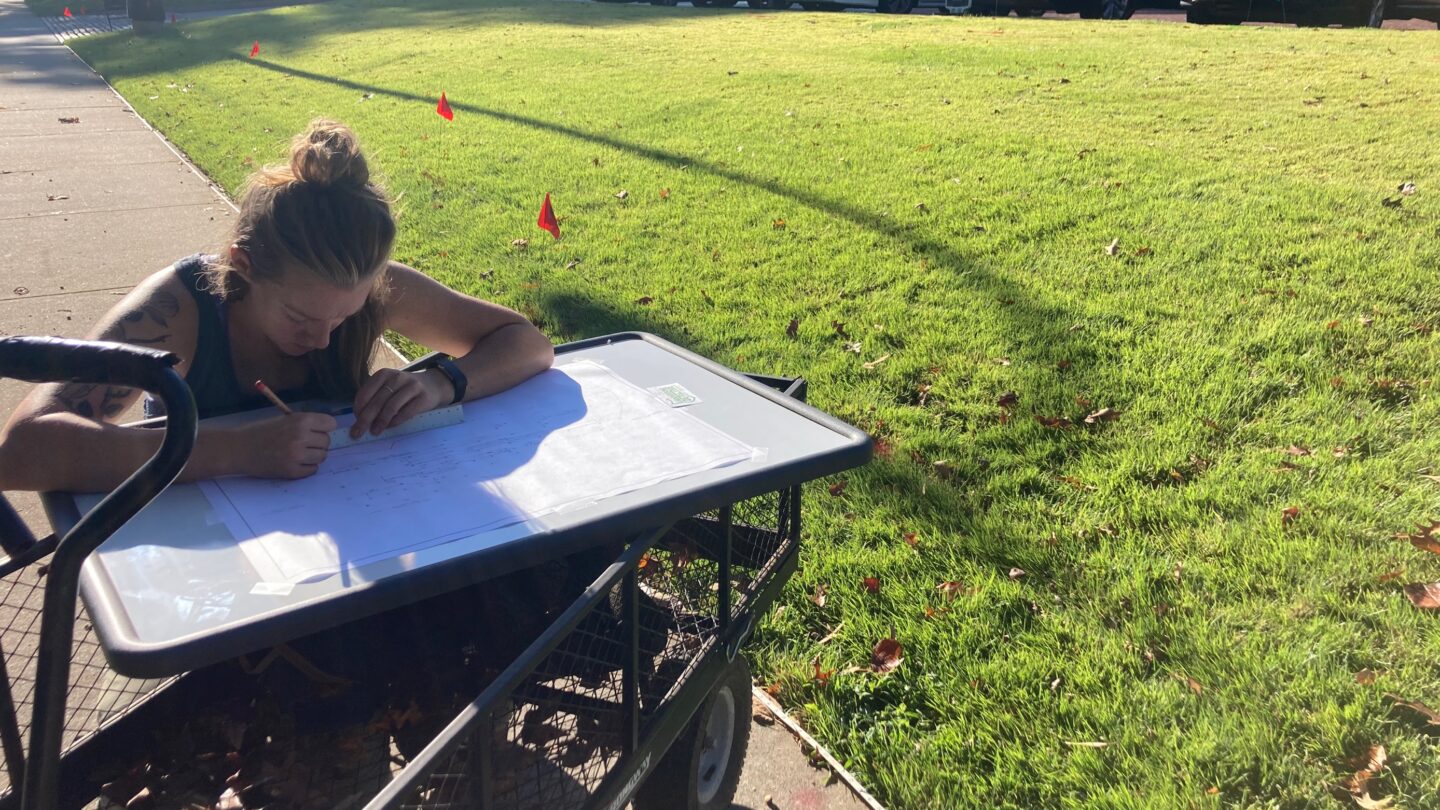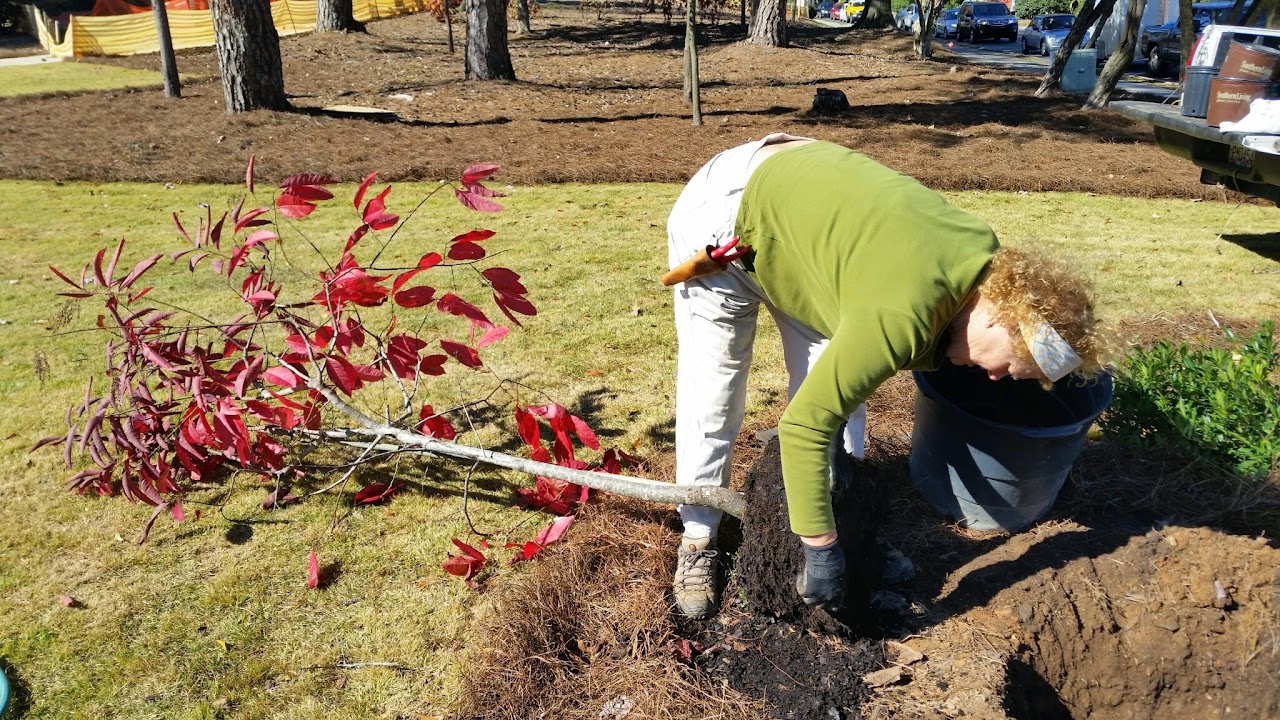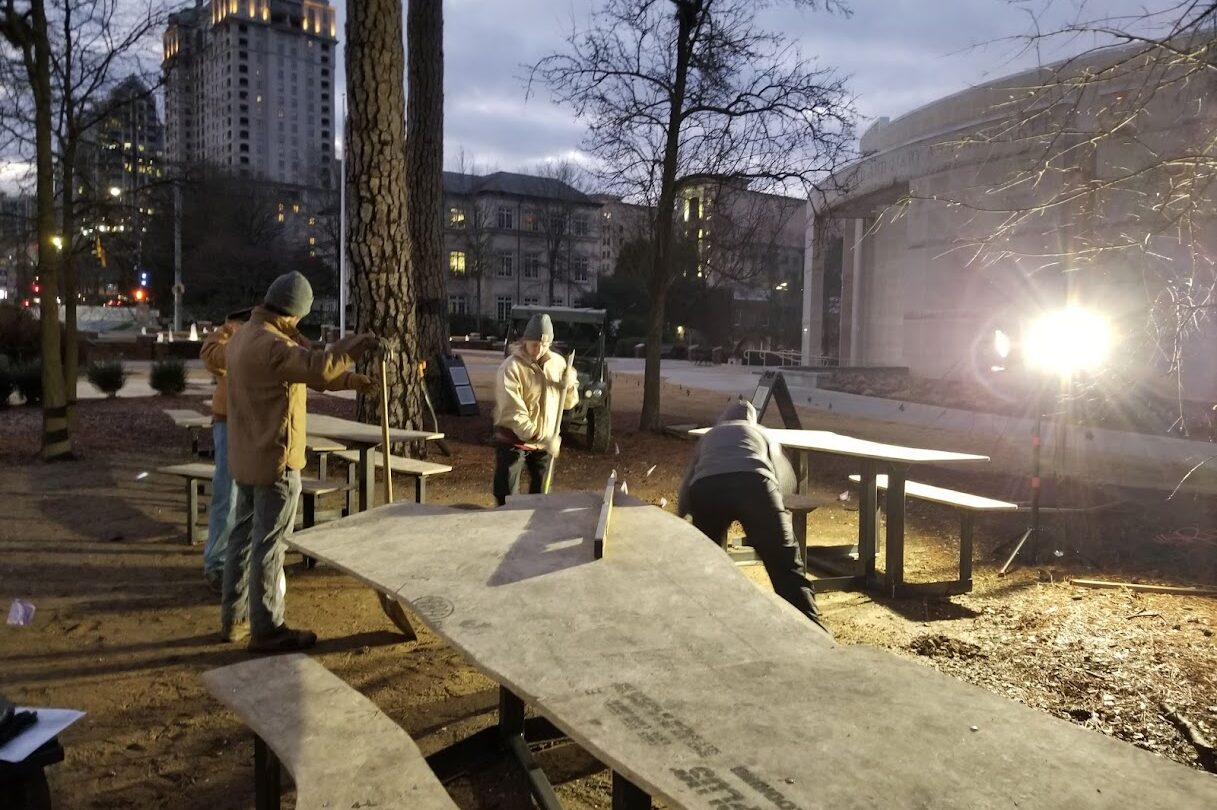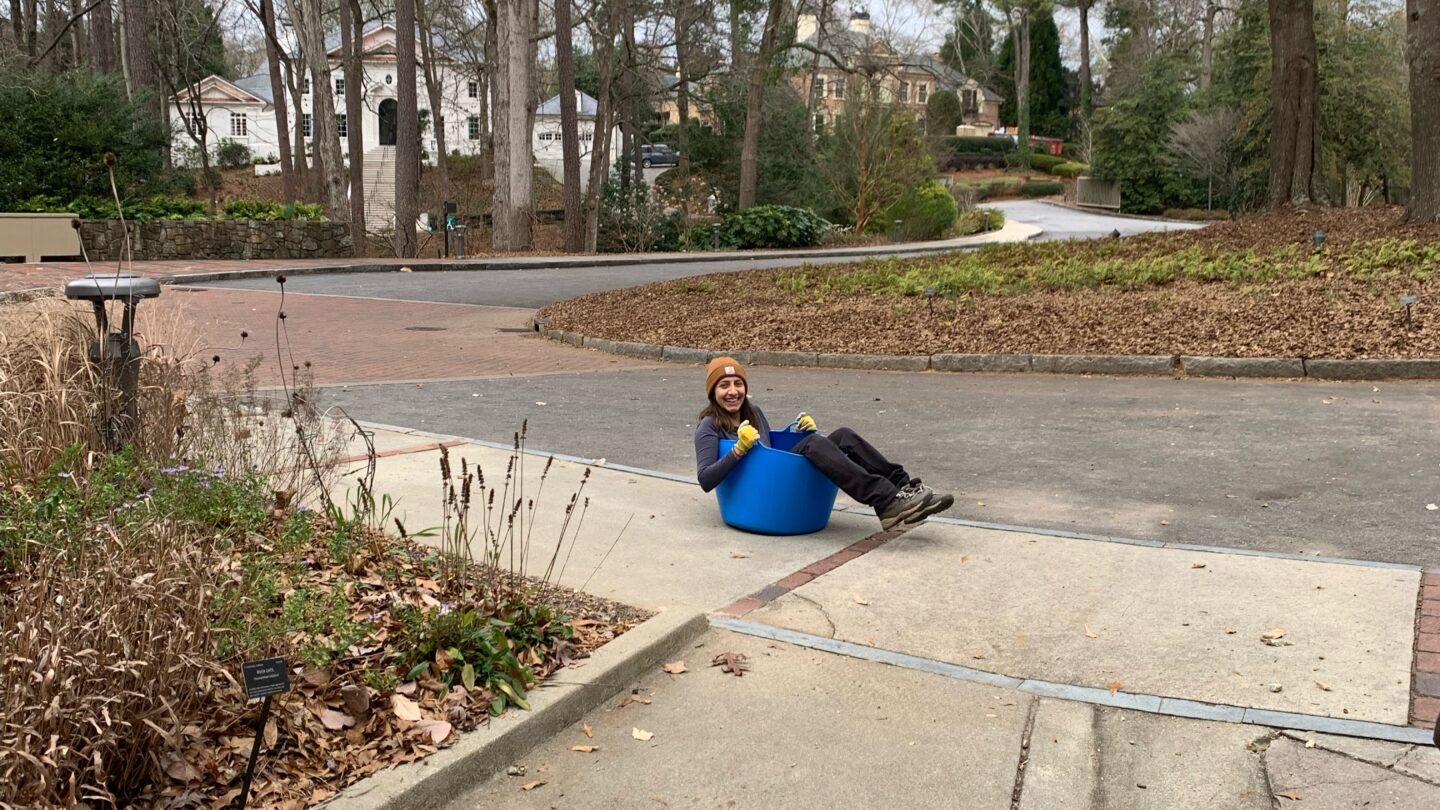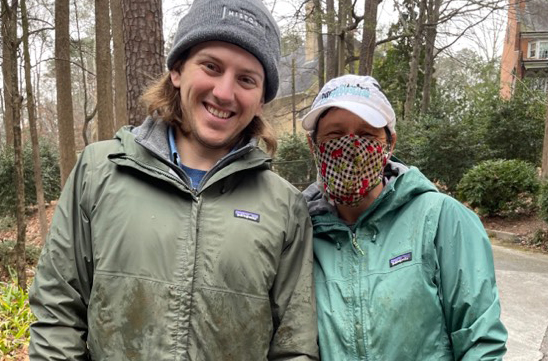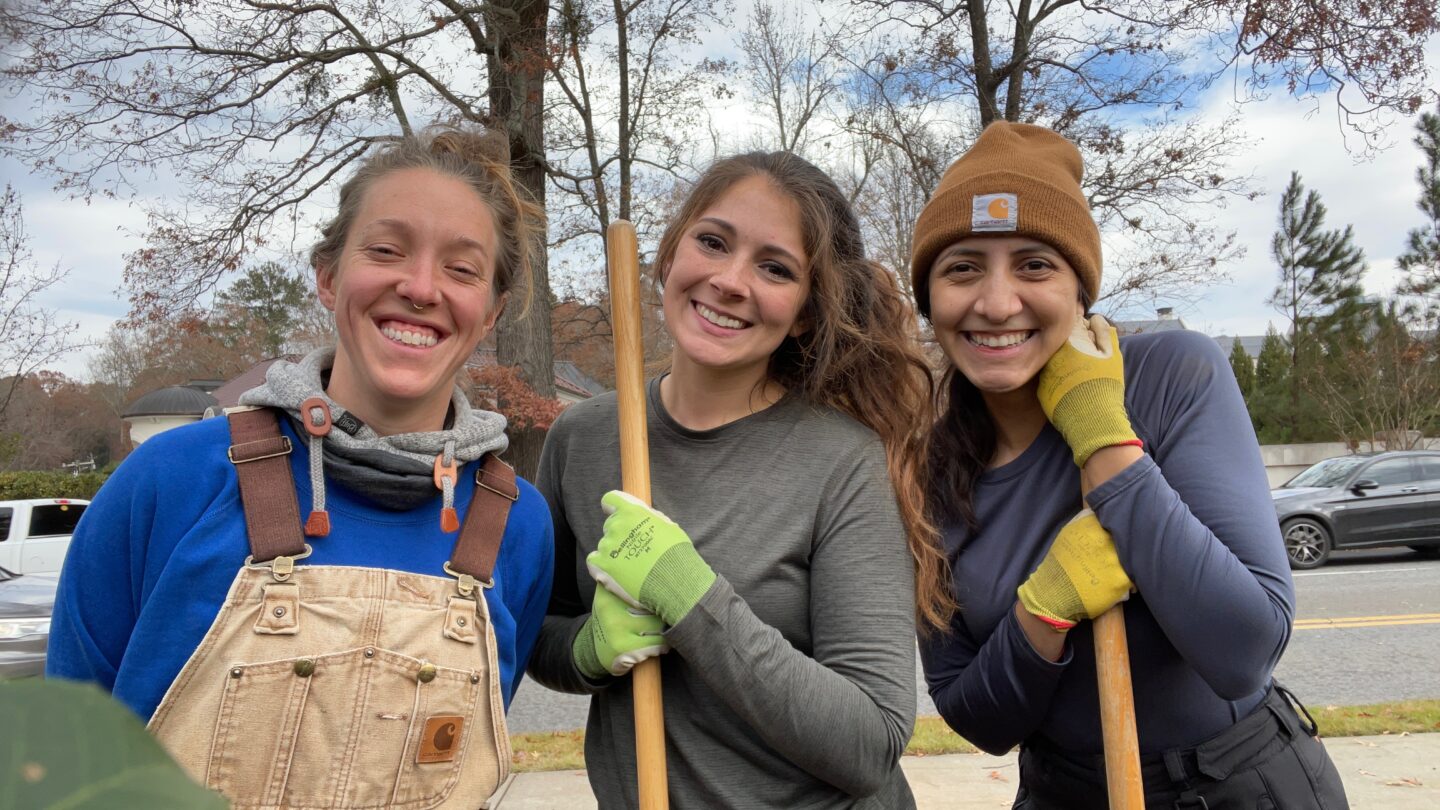 The Goizueta Gardens and Living Collections team is an enthusiastic and curious bunch and their work offers us a glimpse behind-the-scenes into the living history of Atlanta. Keep an eye out the next time you're on campus and exploring our 33 acres of gardens and grounds. They love to meet new faces when they're not harvesting, planting, composting, leveling, installing, and beautifying Goizueta Gardens.