Smith Farm tells the story of Georgia farm life and enslavement at Atlanta's oldest surviving farmhouse.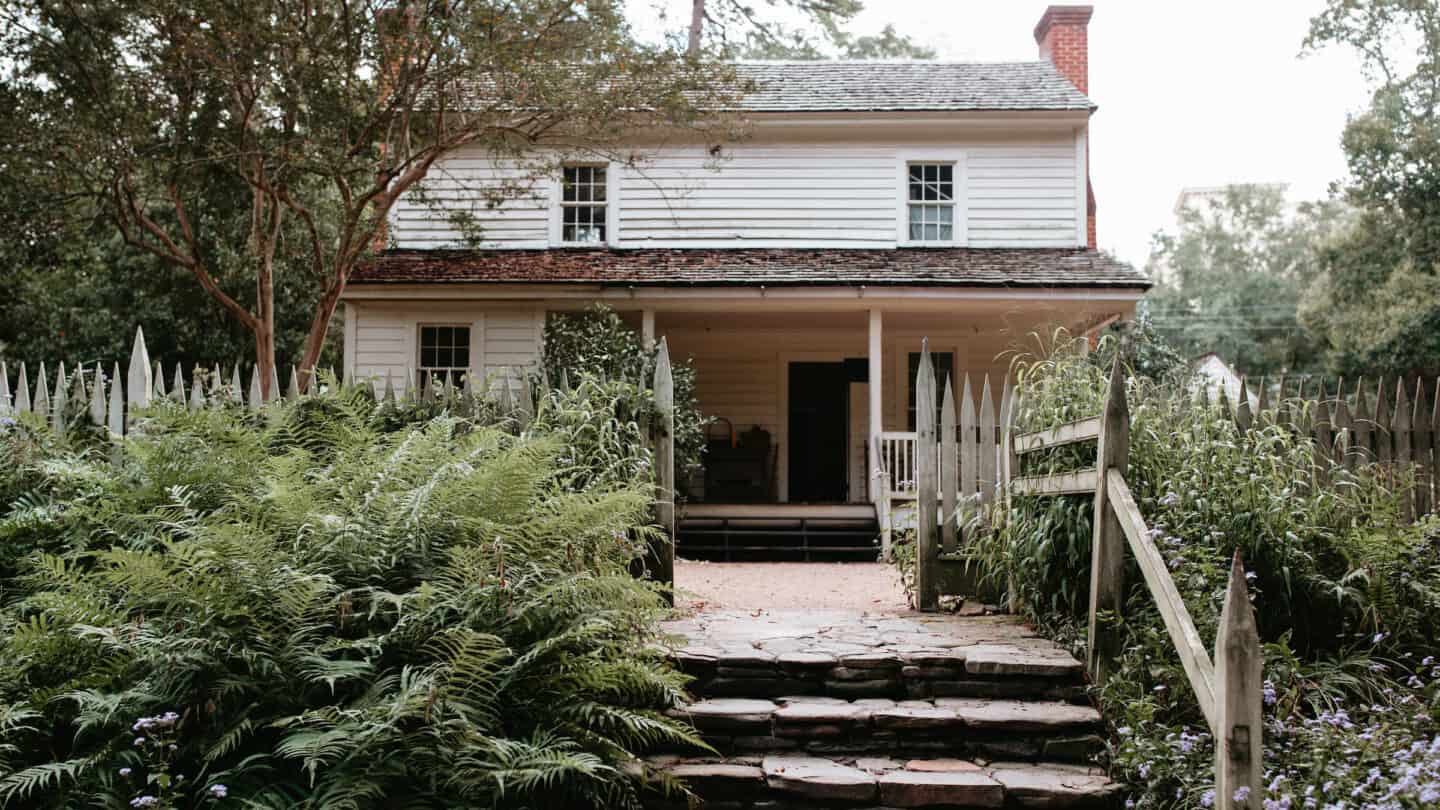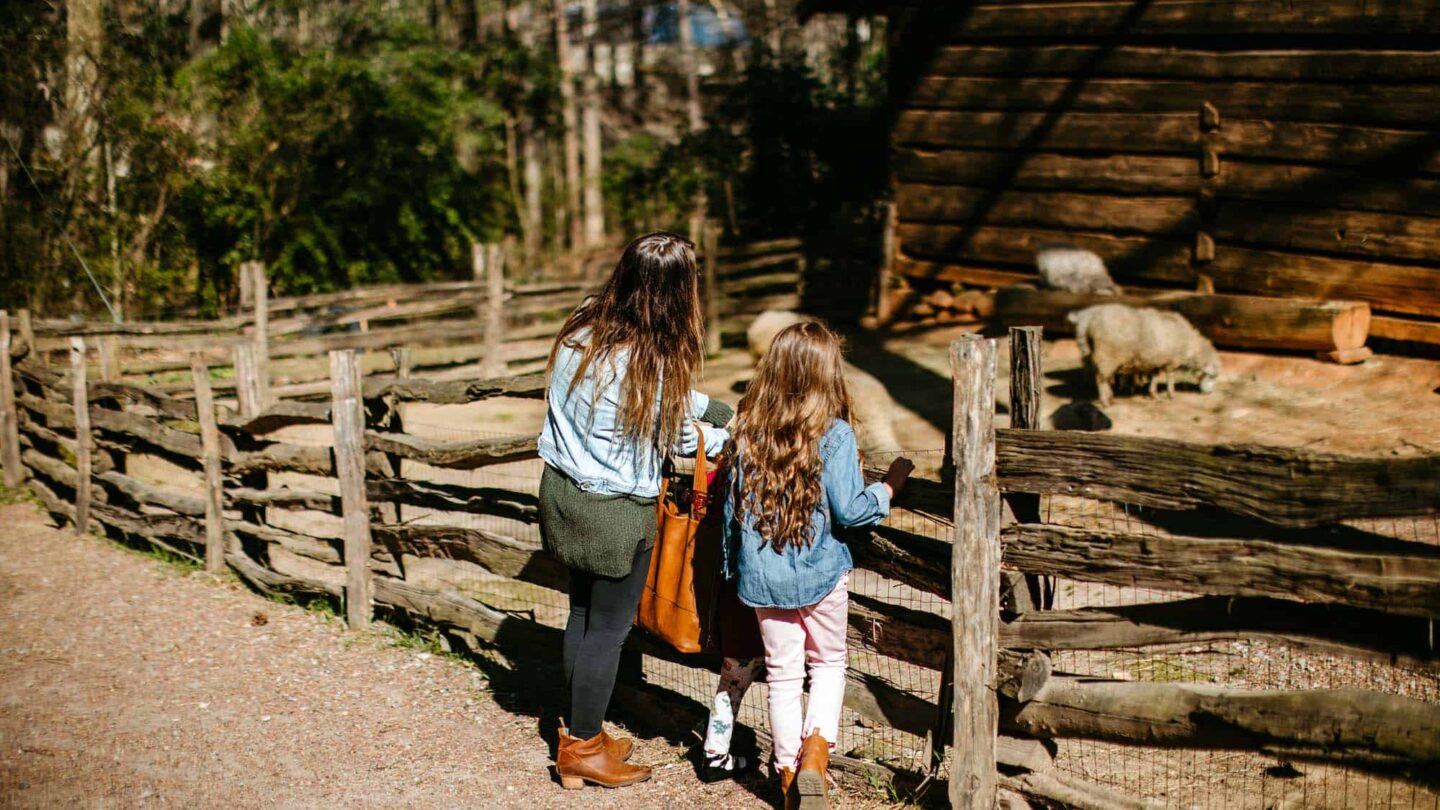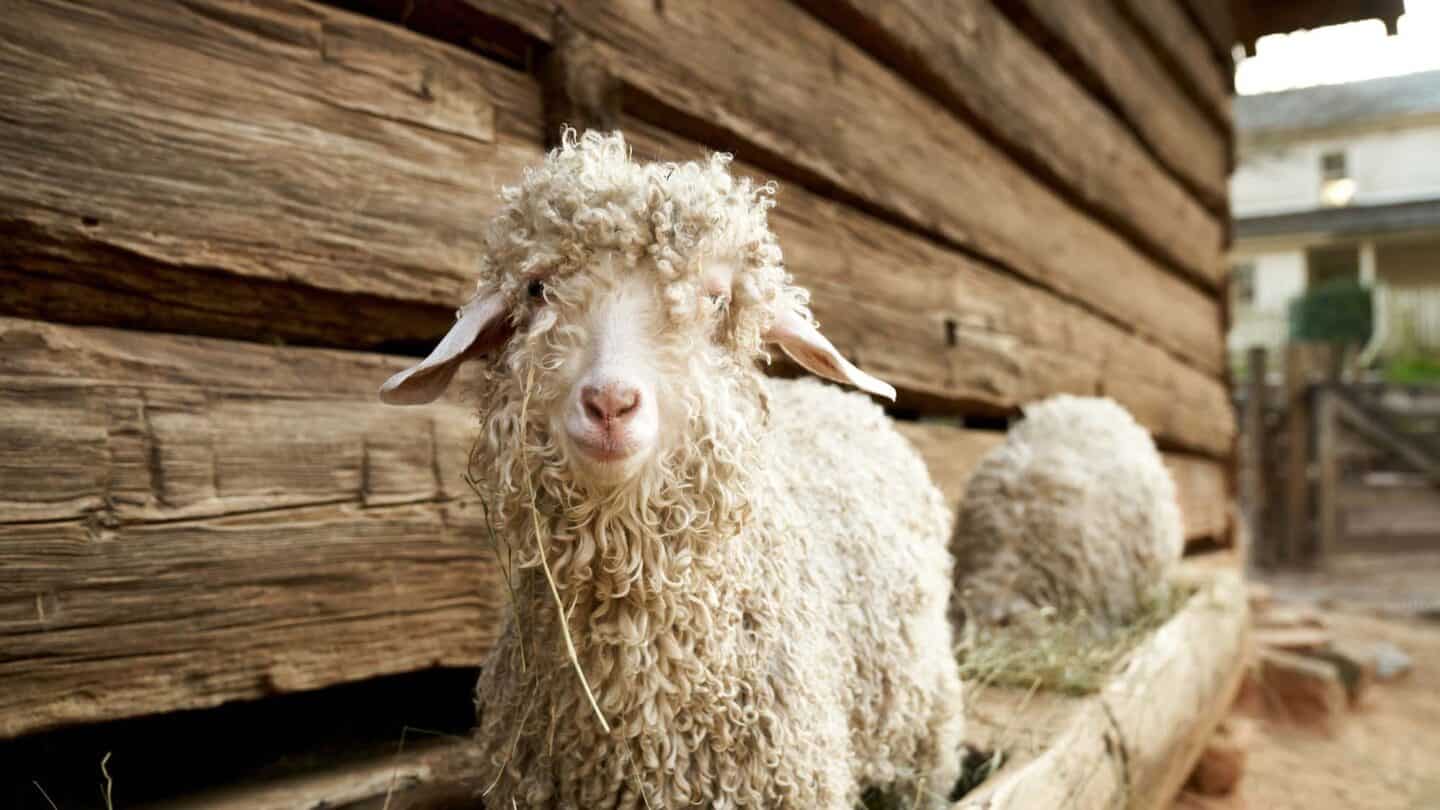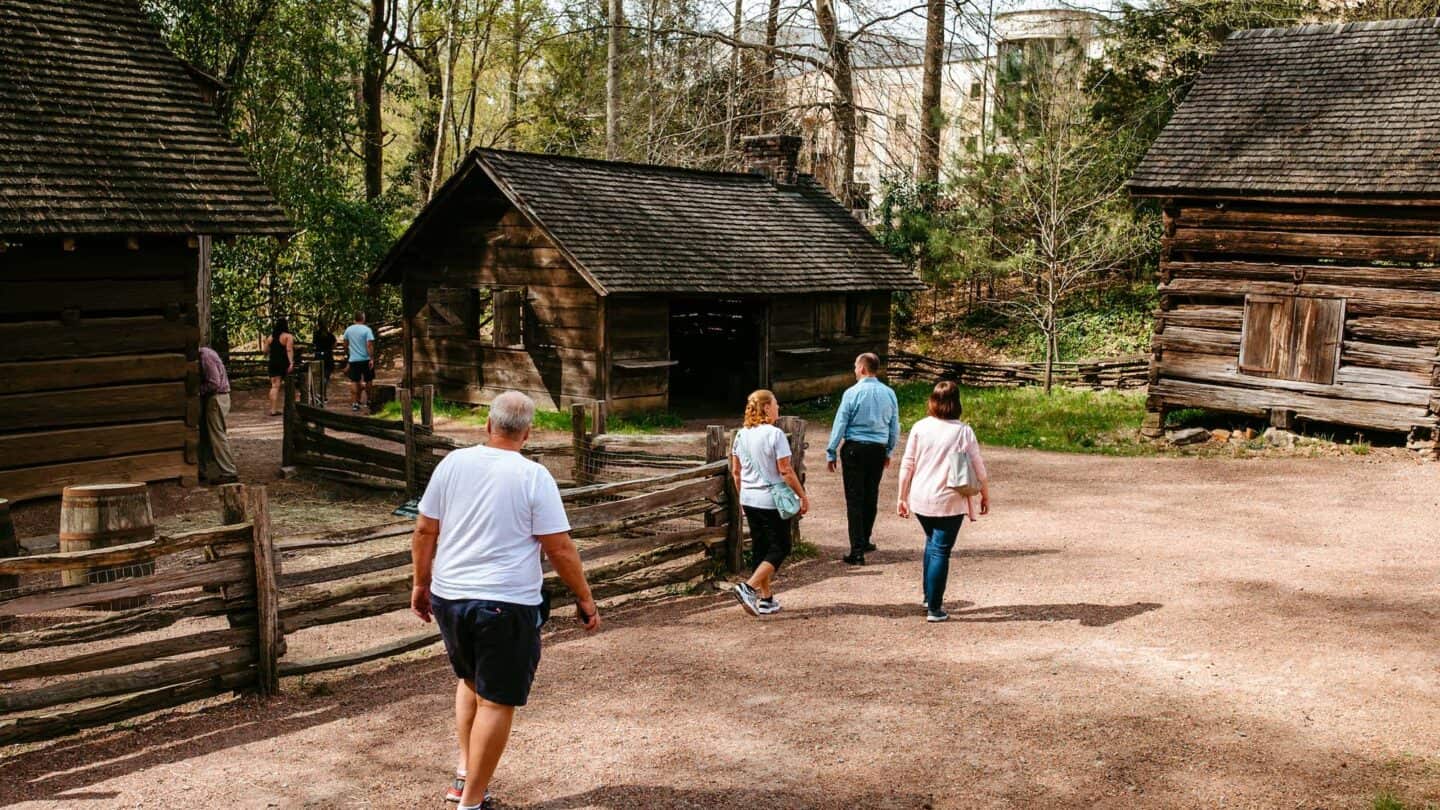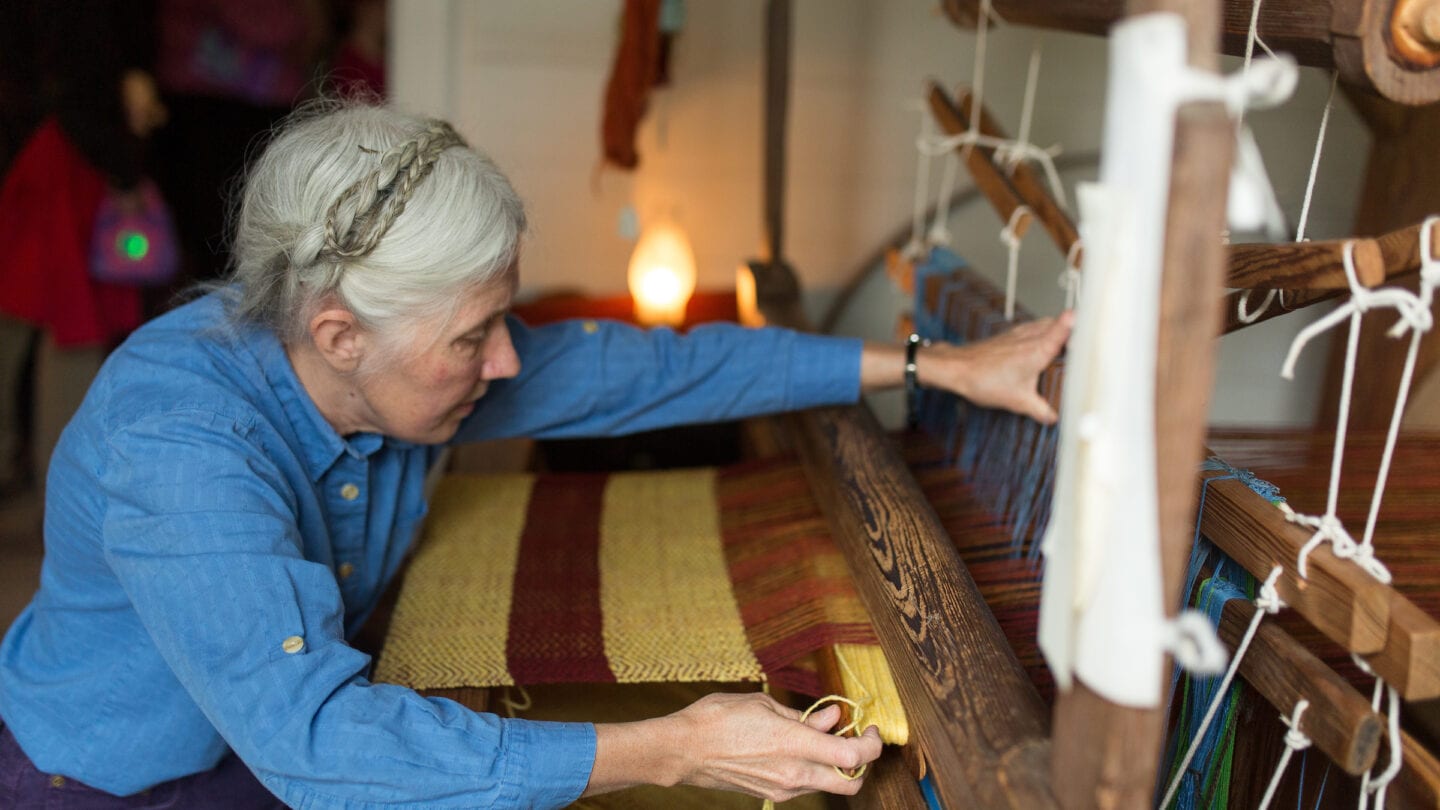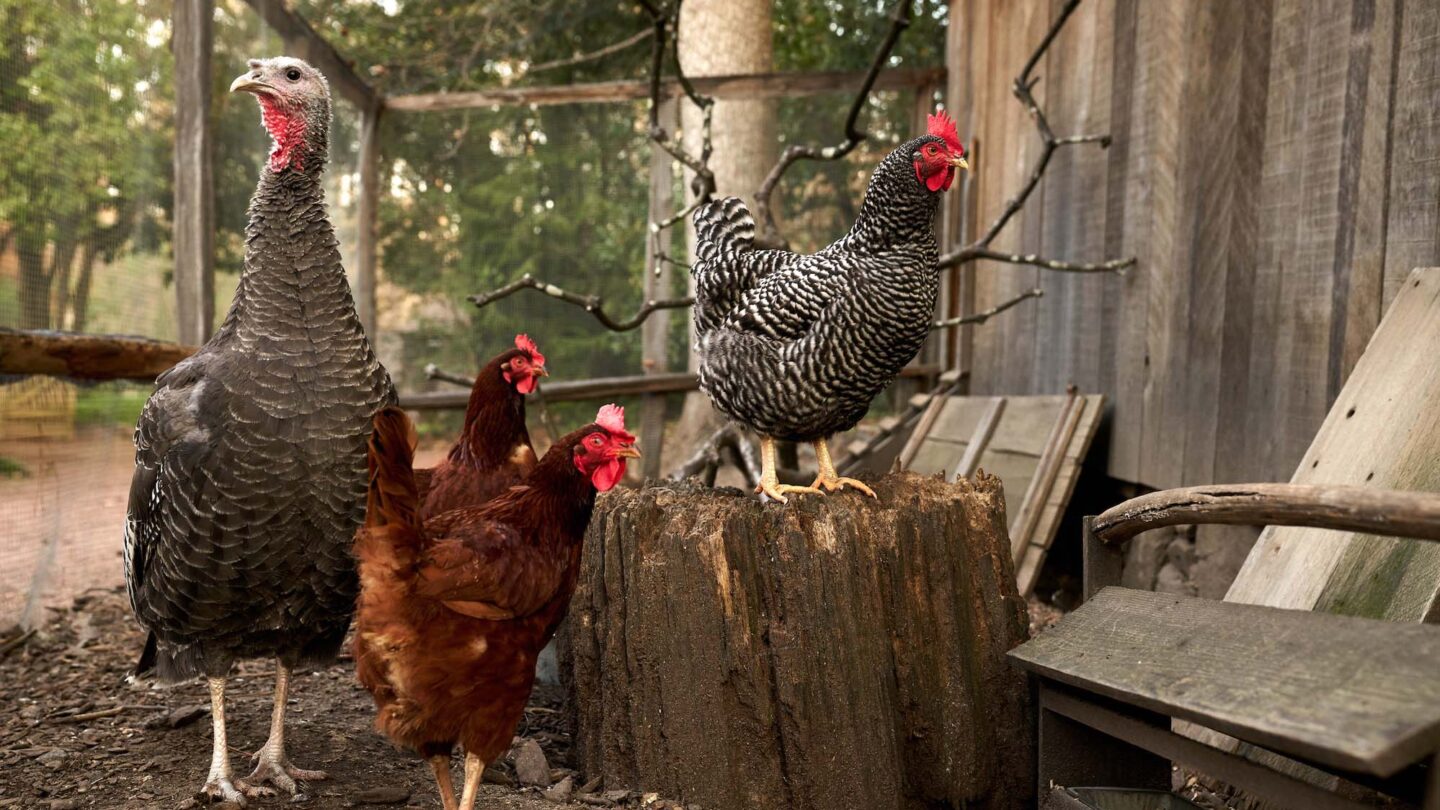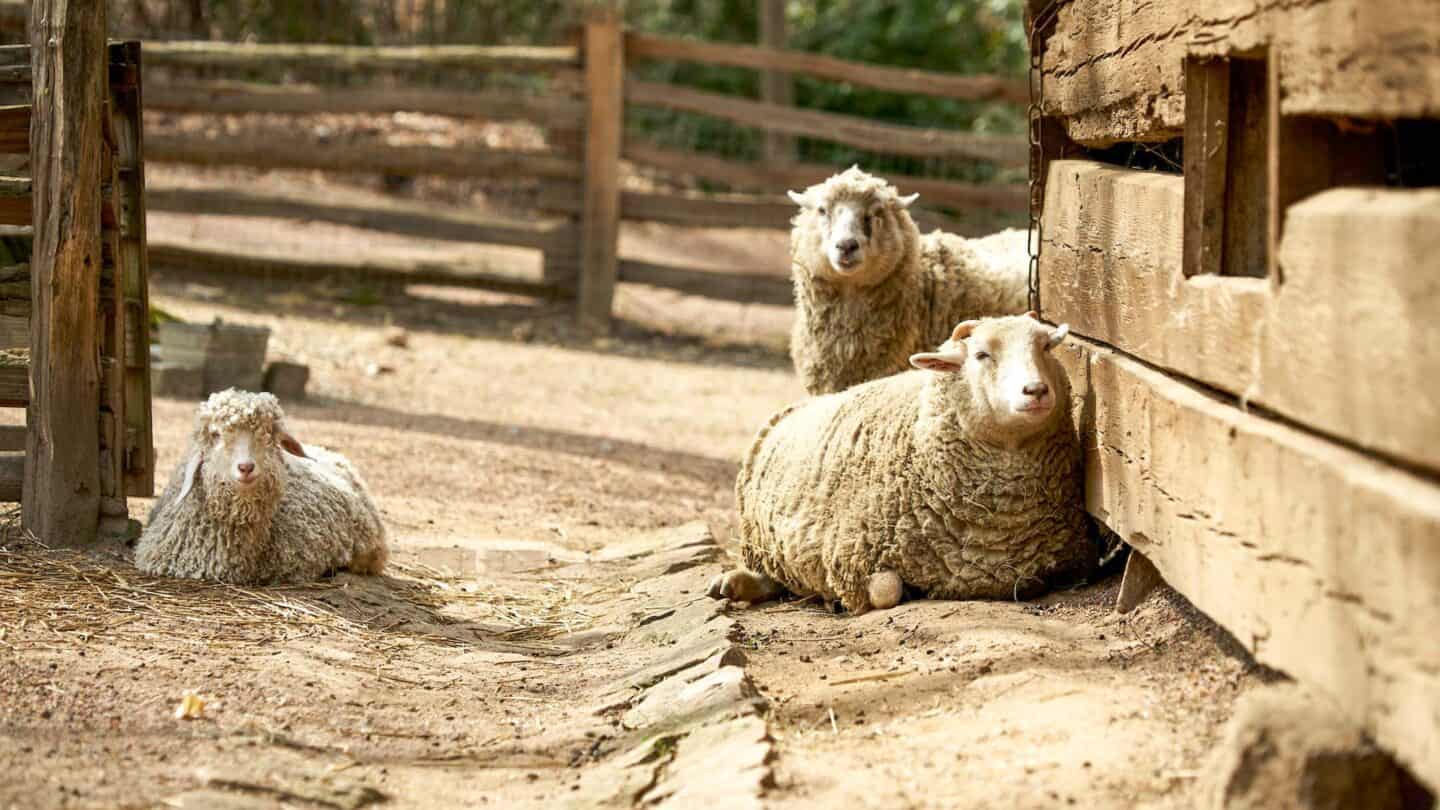 The farm accurately represents a working slaveholding farm of the Atlanta area in the 1860s with historic buildings moved here for preservation. The landscape represents the era, with historic varieties of crops in the fields, the enslaved people's garden, a kitchen garden, and a swept yard by the house planted with heirloom flowers. Surrounding the farm's outbuildings are naturalistic, native plantings. Heritage-breed sheep, goats, chickens, and turkeys also live on the farm.
Sheep and goats. Live cam.
Smith Farm Gardens
Explore a historic variety of crops in the field, the enslaved people's garden, the kitchen garden, and a swept yard planted with heirloom flowers.
Learn More
Beyond the Barnyard
Join us every Saturday for the unique experience of seeing one of our heritage breed sheep or goats on their weekly stroll across campus.
Learn More
Buildings & Grounds

Explore highlights of Southeastern horticultural history by taking in 33 acres of enchanting gardens, woodlands, and trails.

Learning & Research

In partnership with Fulton County and UGA's Cooperative Extension, Atlanta History Center established a 4-H and UGA Extension office for the Buckhead community.

Story

As a community-based organization with a dedication to connecting people, history, and culture, Atlanta History Center is committed to showing up and serving the city of Atlanta with the resources we have available.

Story

A museum has a lot of moving parts—and some of those moving parts have four legs. Sit down with our Manager of Animal Collections and resident ray of sunshine, Brett.