The Entrance Gardens and 60-foot Tree Table are the newest additions to our campus and span eight acres, welcoming guests all year long.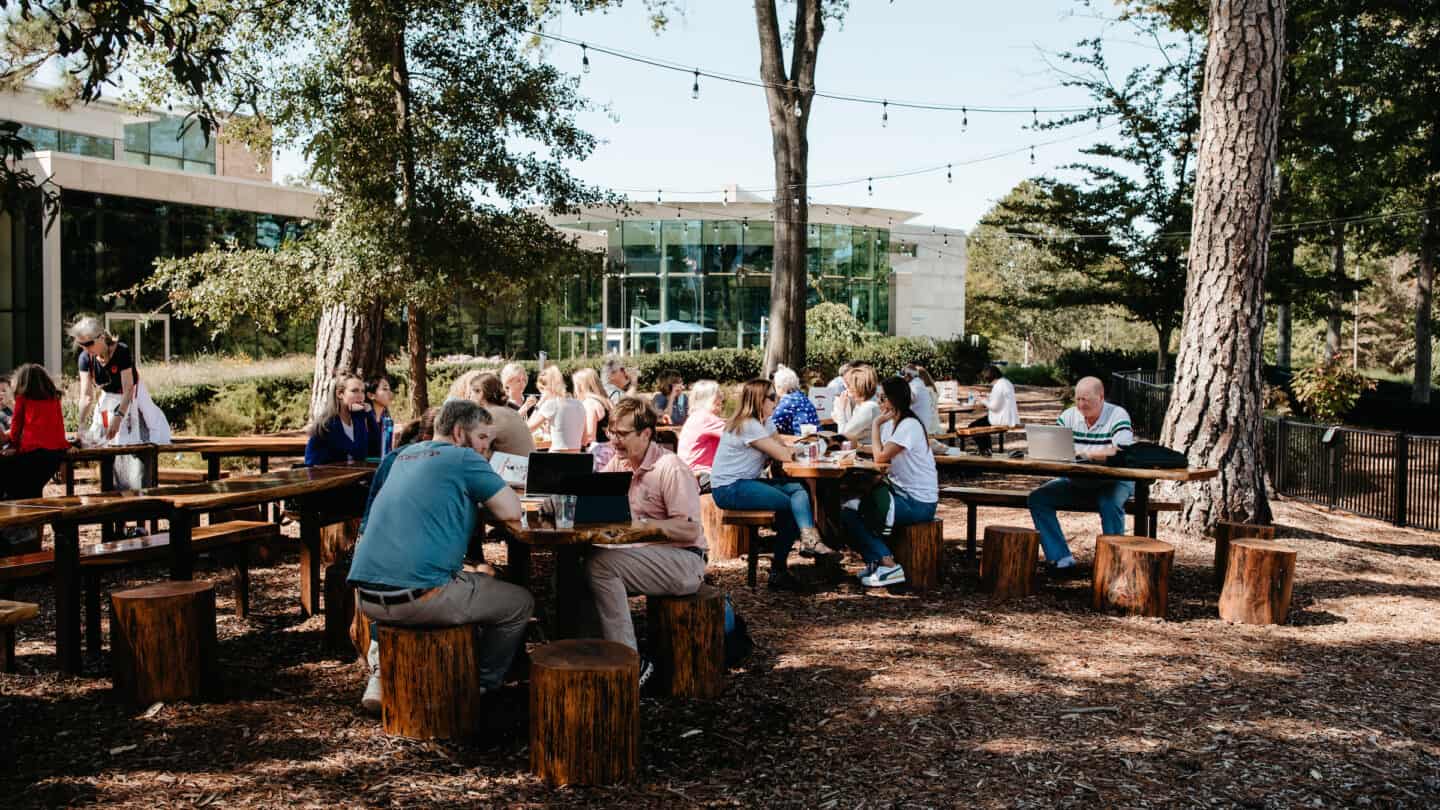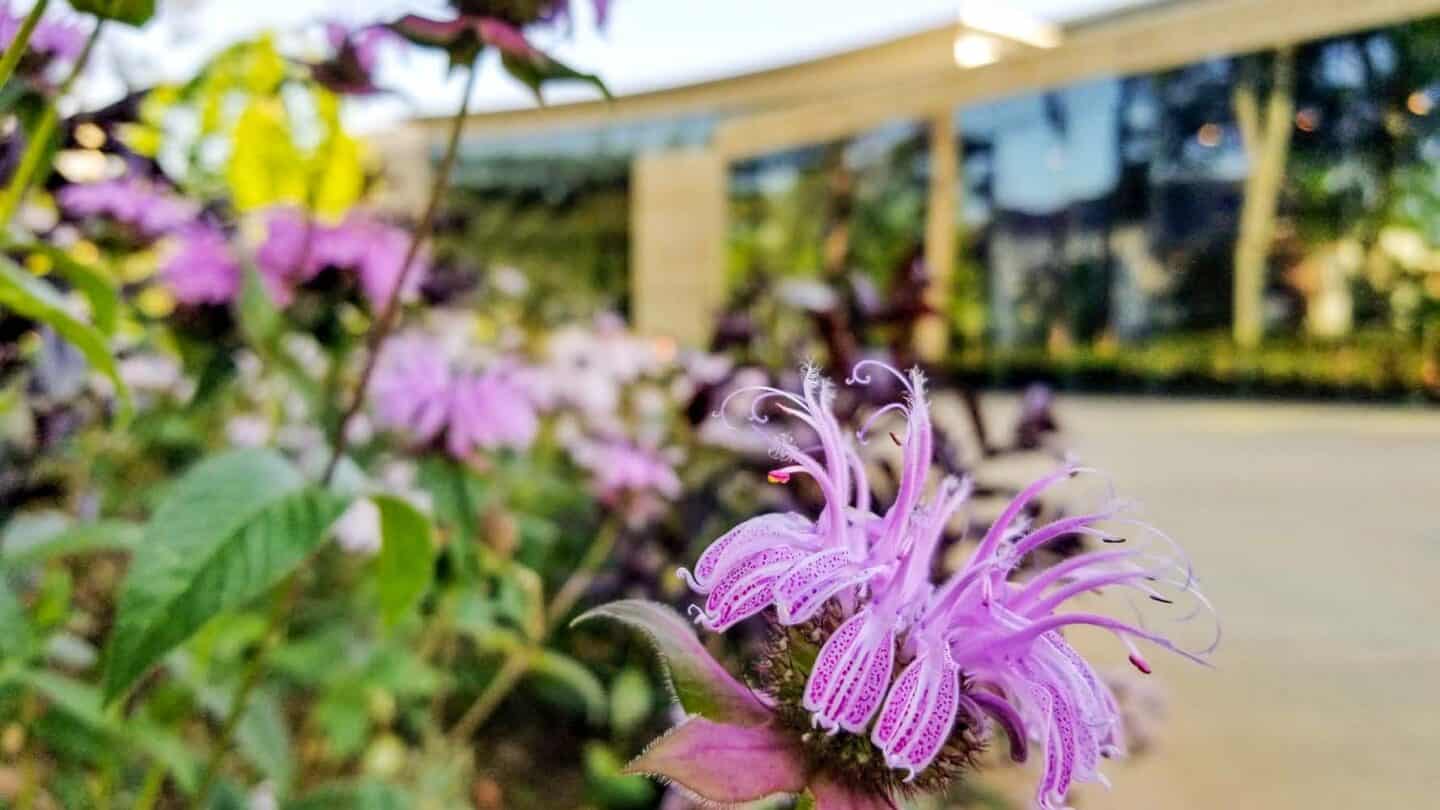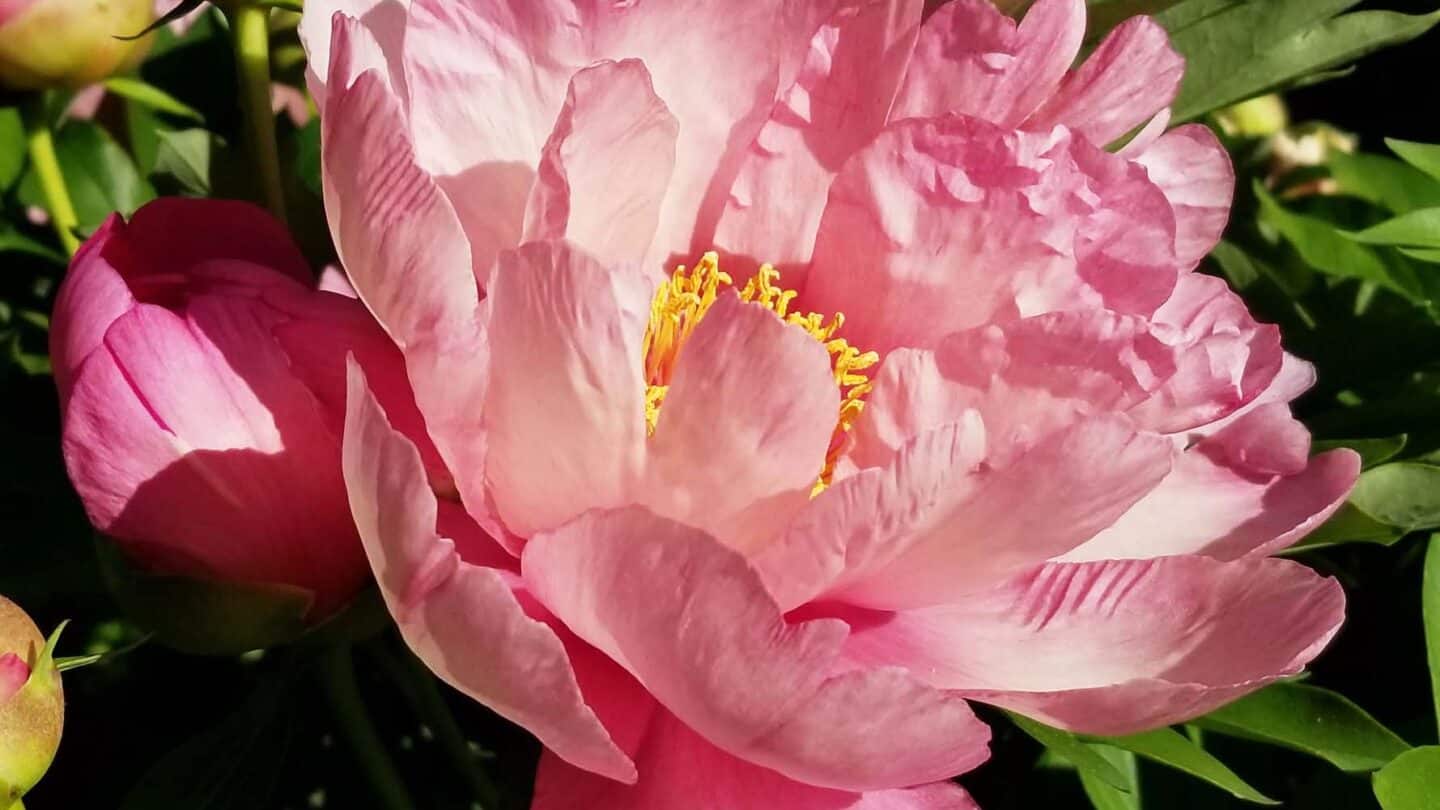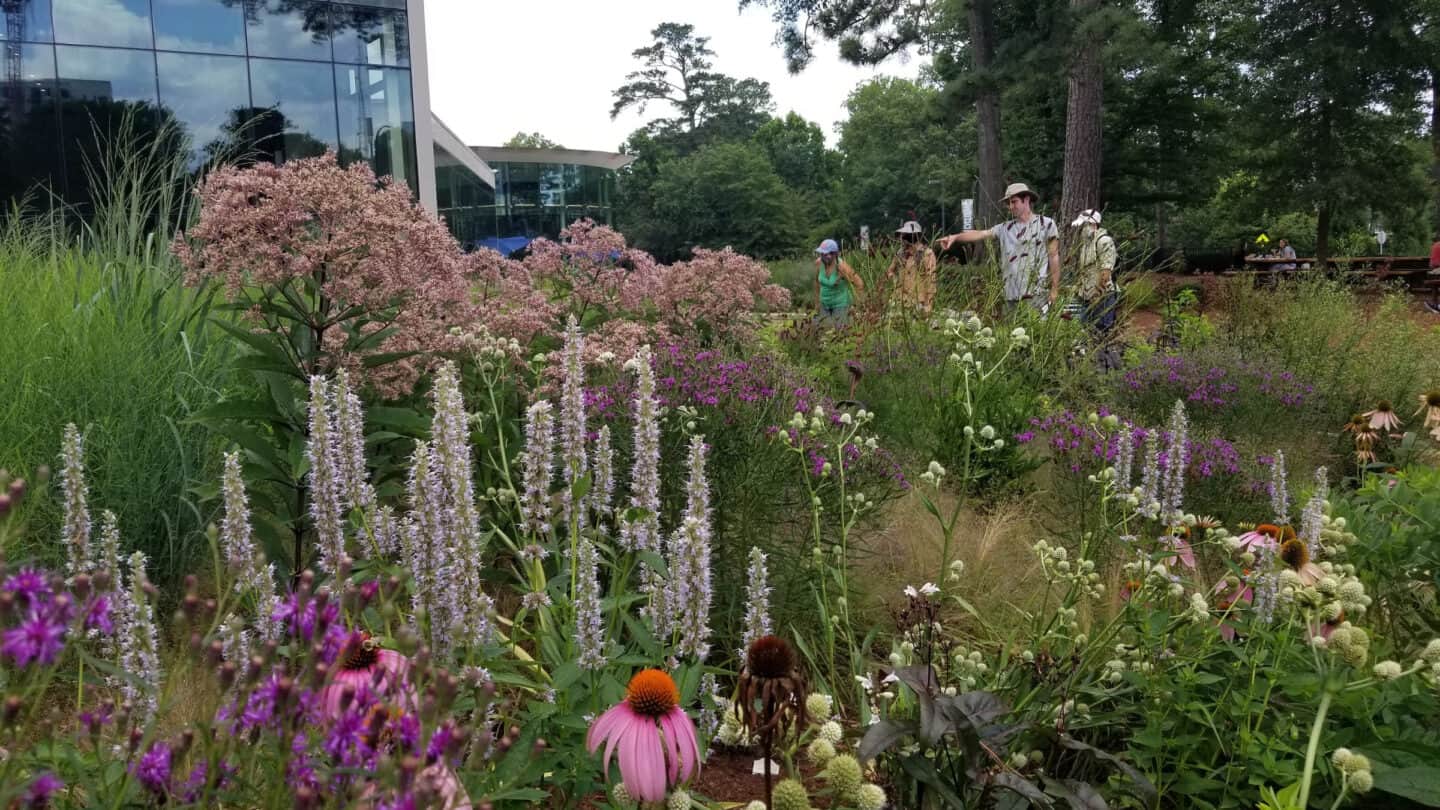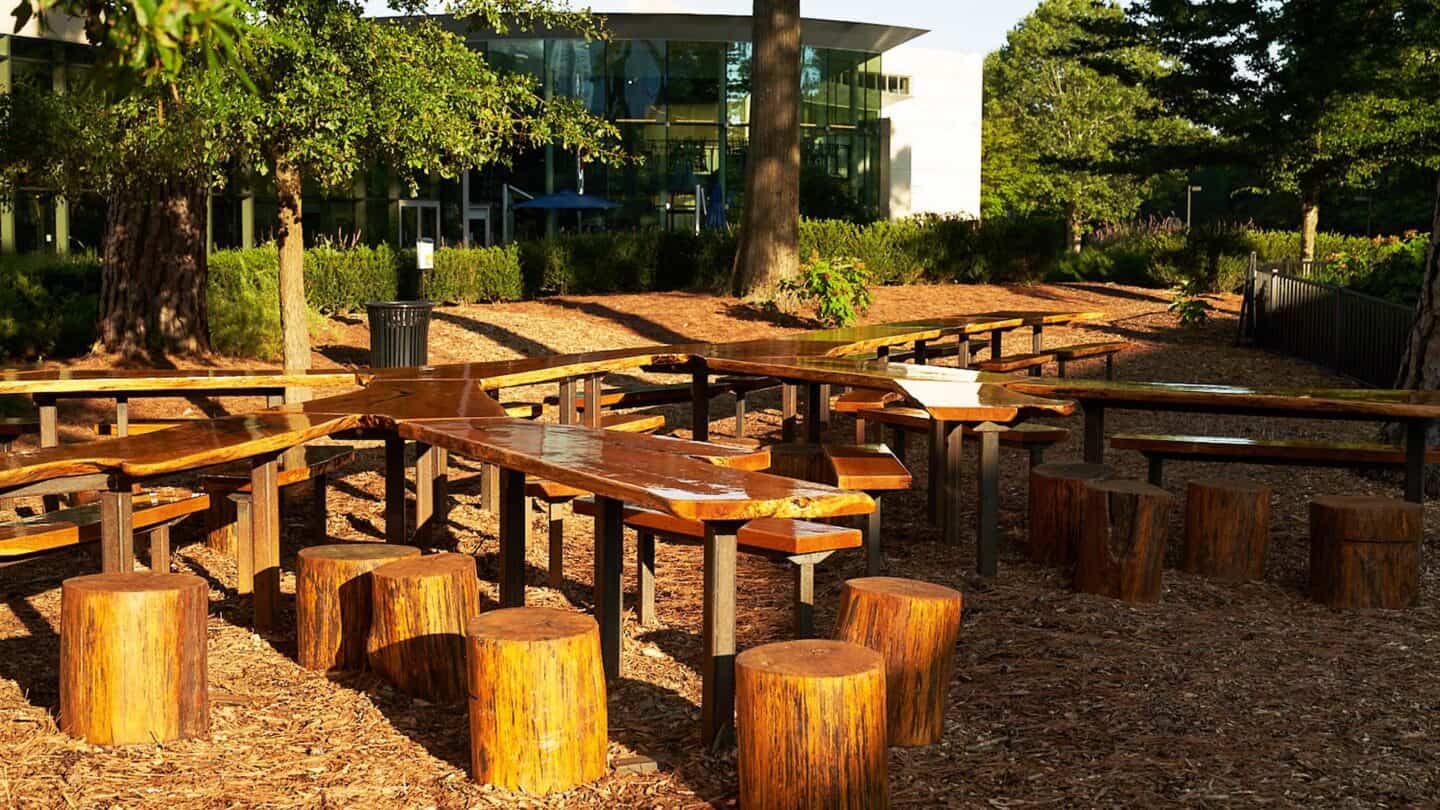 Inspired by the New Perennial Movement and a desire to create a sustainable urban landscape, this series of unique garden spaces feature sweeping perennial beds and pollinator-attracting plants. Special care has been taken to incorporate and emphasize native plants.
The New Perennial Movement, an evolution of the Dutch Wave and the New American Garden, inspired the Entrance Gardens' design. Unique amongst the more traditional Atlanta styles including classic boxwood and mixed border aesthetics, this style of garden is meant to emulate the American prairie. Well known examples of the New Perennial Movement in the U.S. include New York City's High Line and the Lurie Garden in Chicago's Millennium Park.
The style is typified by a natural, sweeping color story created by the interwoven placements of mass perennial plantings, with emphasis on grasses. As the gardens grow over the next few years, there will be no bare ground to be seen, creating a seamless landscape. Unlike our usual American habit of tidying up gardens, the Entrance Gardens will not be universally cut back in fall. Instead, plants will be left standing all winter as they would in the wild—encouraging moisture retention in the soil, preventing erosion, and providing habitat for wildlife.
The plants selected do not require extra fertilization or other chemical inputs because they are carefully matched to the variety of soil and light conditions presented in these gardens.
Over half of the 10,000 plants that have been placed in the Entrance Gardens so far are native to Georgia, including uncommon species that deserve wider recognition and use in gardens. Goizueta Gardens staff researched plants that support high numbers of pollinators to be used in large quantities. The result is a garden buzzing with pollinators—which also means it will attract birds who eat insects and rely on insect larvae for their young.
In the midst of the Entrance Gardens is our Tree Table, a 60-foot-long functional work of art. The table is fashioned from a white oak tree that sprouted ca. 1880, which had to be deaccessioned from our Living Collections due to a decline in health. After being carefully felled in 15, 8-foot sections from its original site near our parking deck, we decided to honor the old tree with a second life. Designed to salvage as much lumber as possible, we milled the oak into 3-inch slabs, which had to be air dried for two years.
Woodworker Kirk McAlpin III spent seven months carefully crafting the table tops and benches, which span 60 x 30 feet. The result is a functional crown jewel of the Entrance Gardens.
Buildings & Grounds

Explore highlights of Southeastern horticultural history by taking in 33 acres of enchanting gardens, woodlands, and trails.

Buildings & Grounds

The Cherokee Garden Library collection holds over 35,000 books, photographs, manuscripts, seed catalogs, and landscape drawings.

Story

Here are five of our best green practices with some tips on how you can do them at home.

Buildings & Grounds

Stop by for coffee + eats during your visit, or on your lunch break.