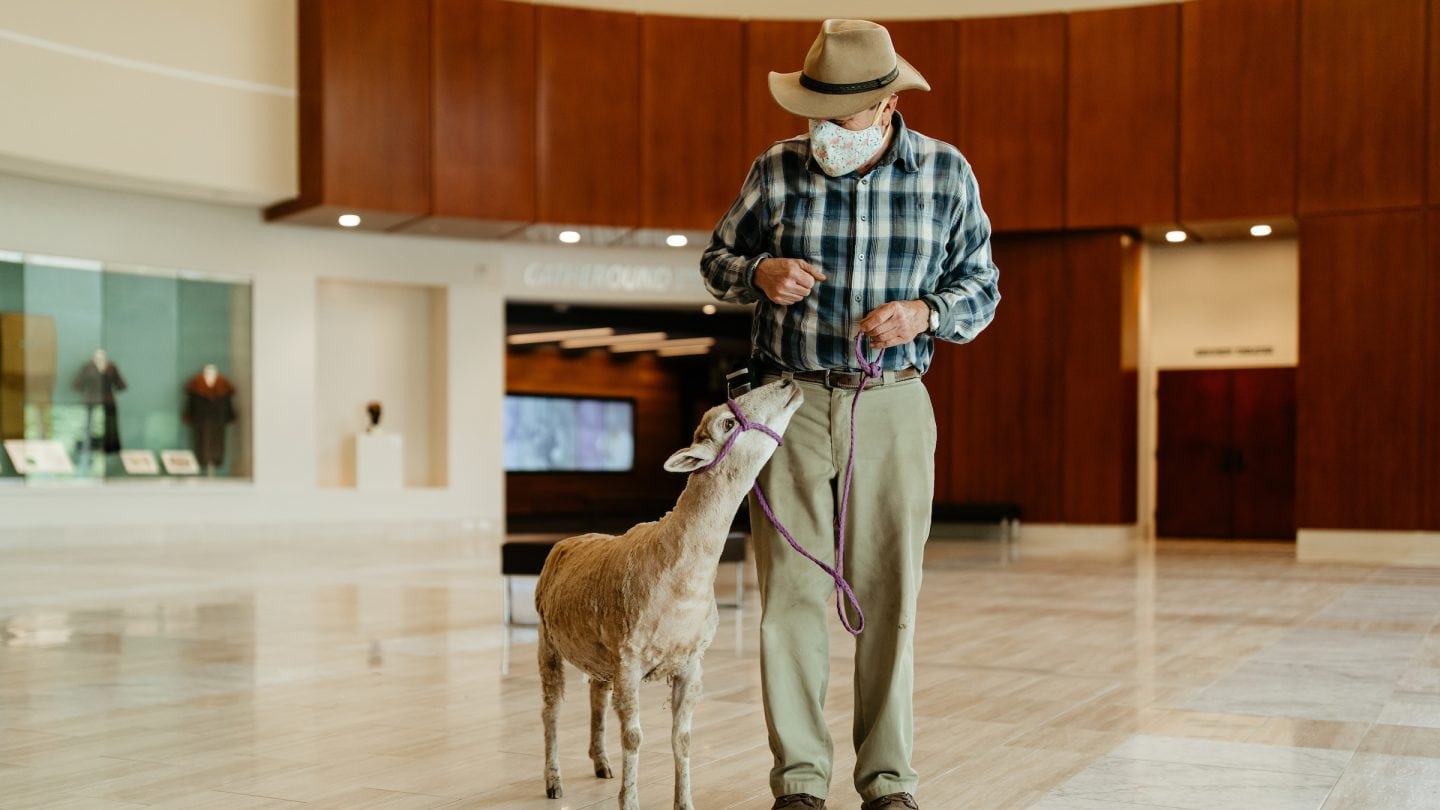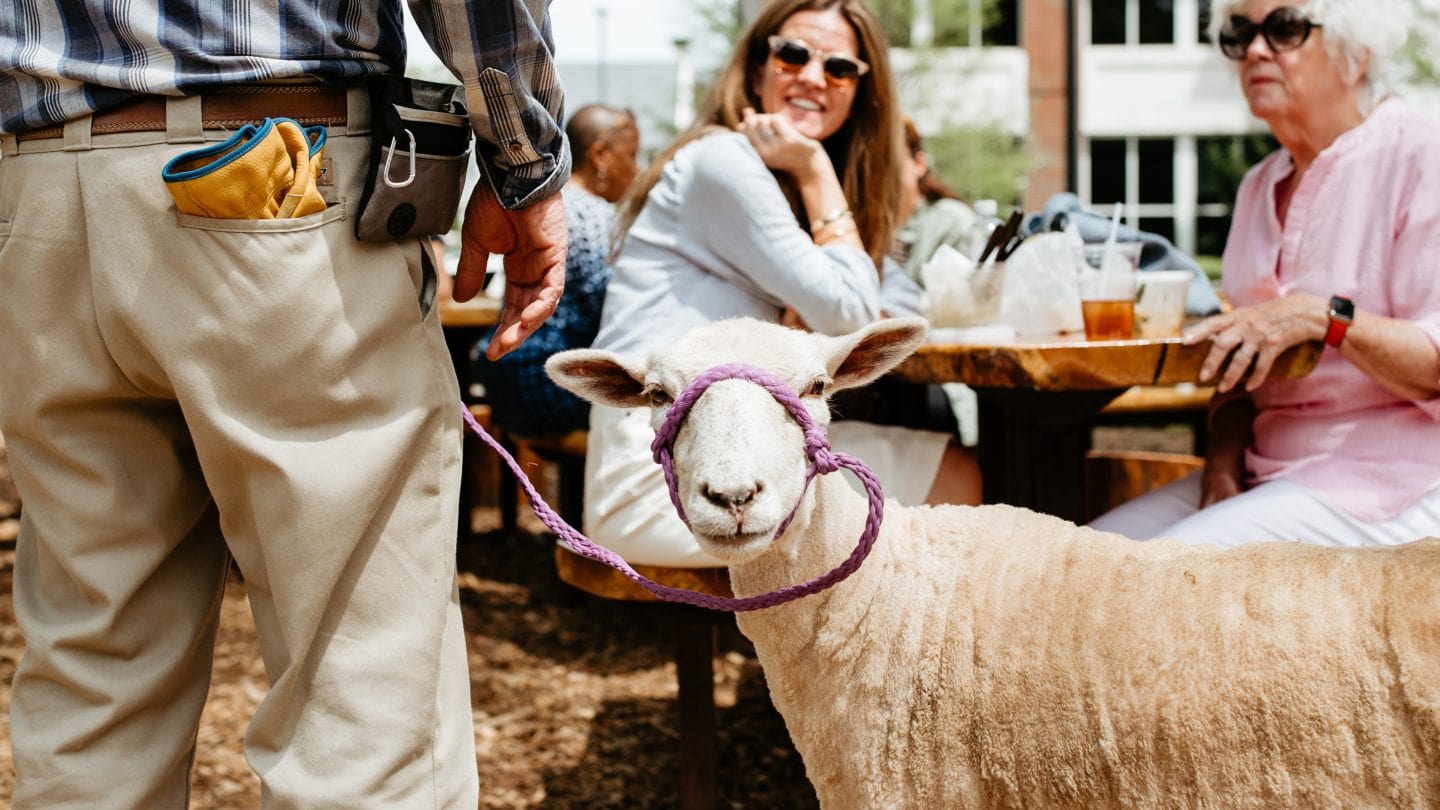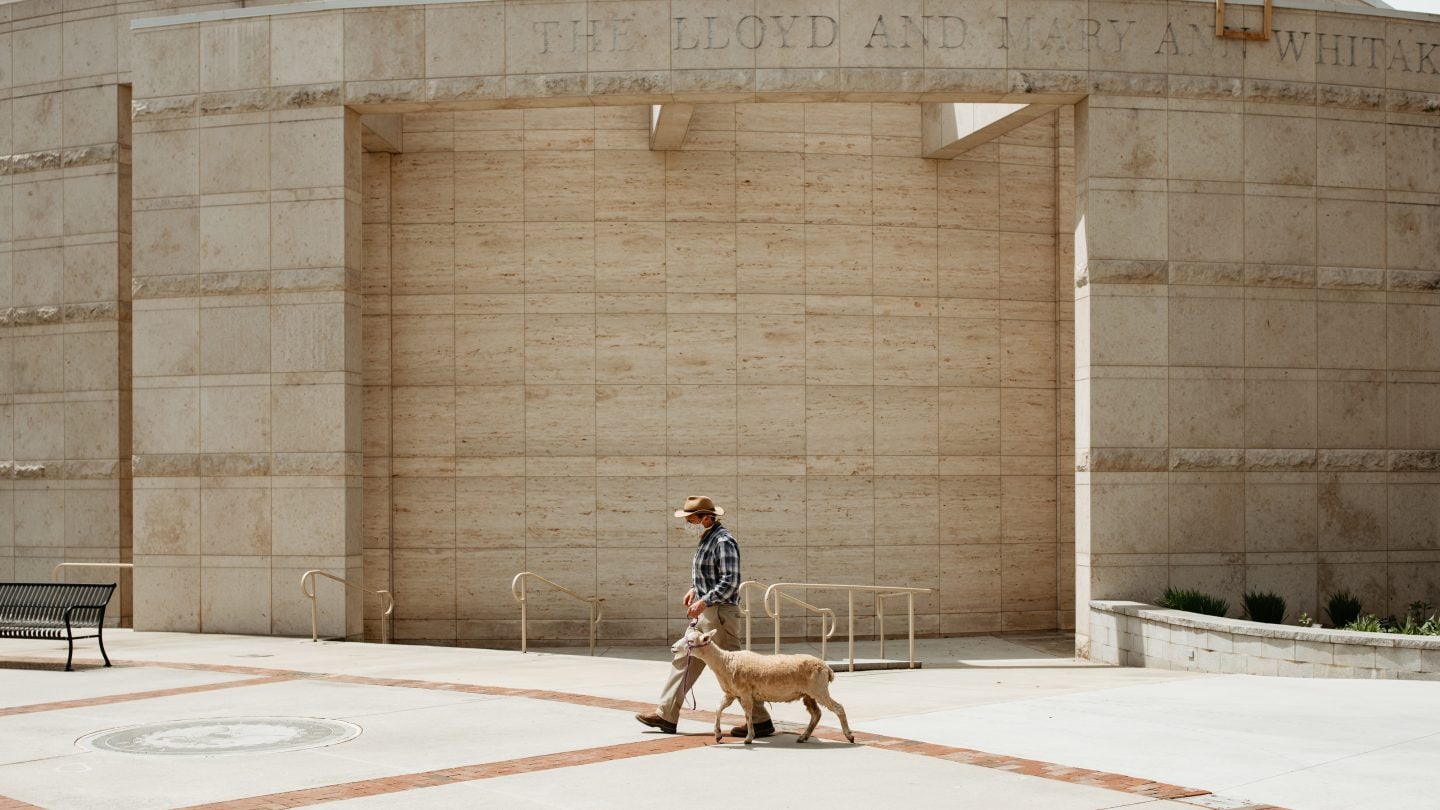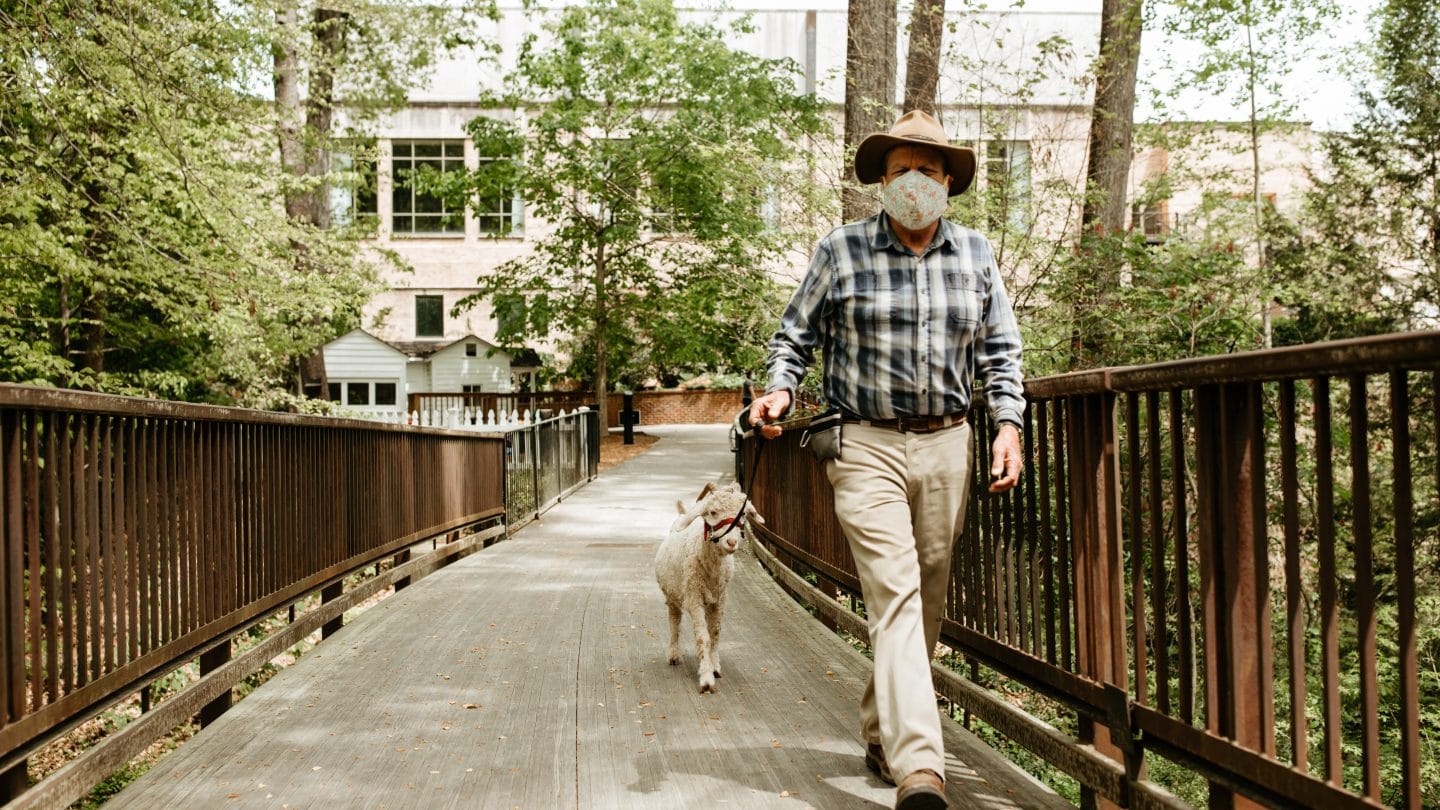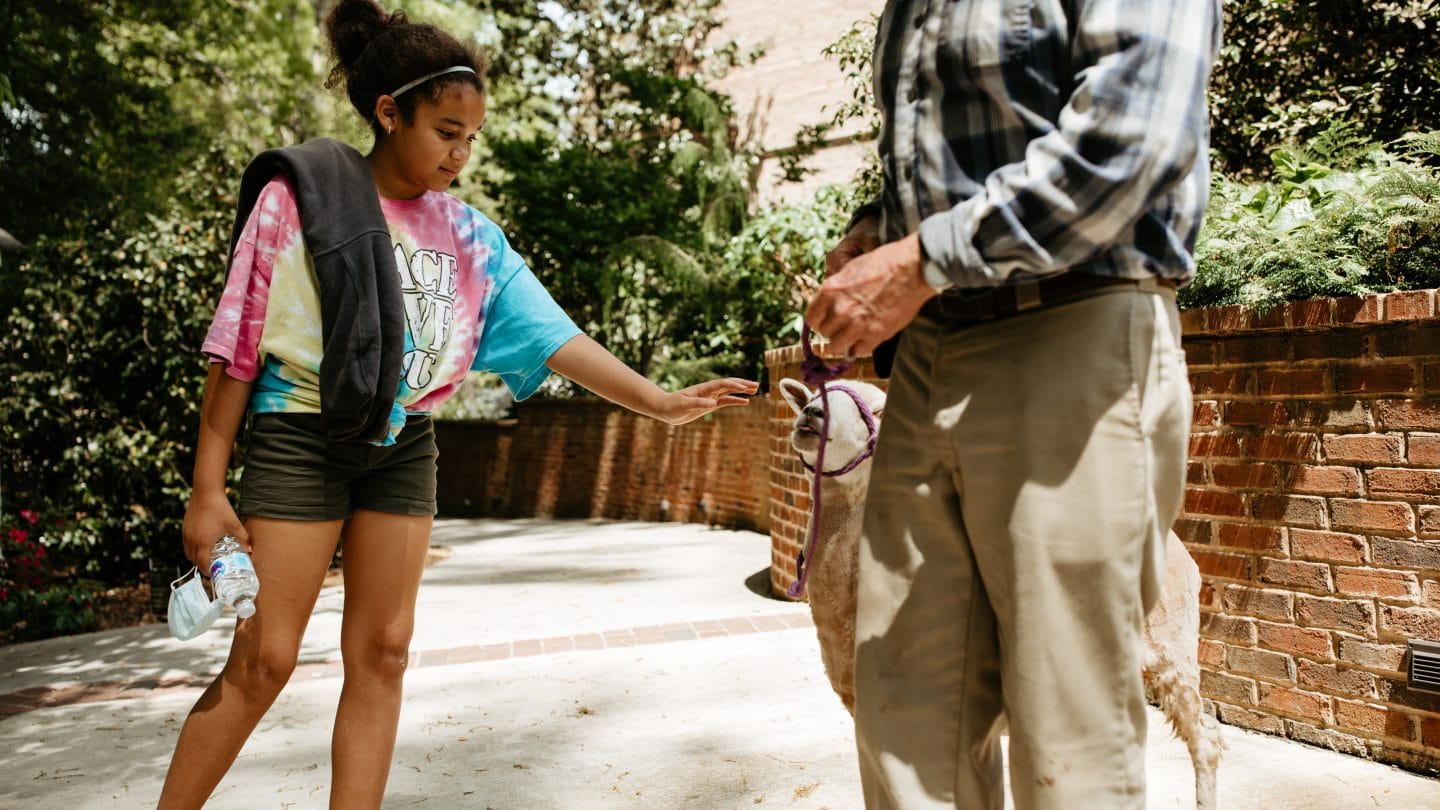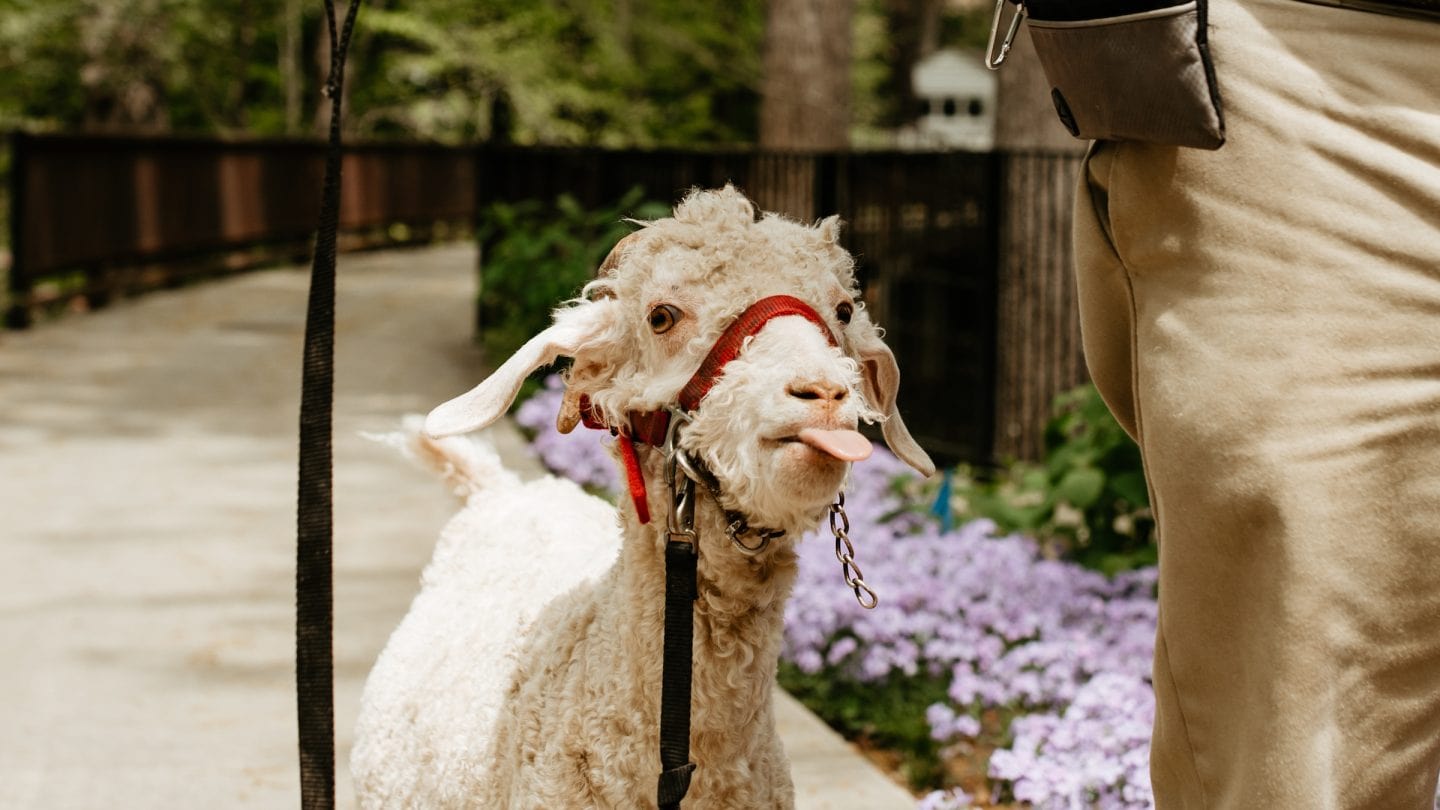 Join us every Saturday for the unique experience of seeing one of our heritage breed sheep or goats on their weekly stroll across campus.
Our Manager of Animal Collections takes the the stroll from Smith Farm to the tree table in the Entrance Gardens between 2–2:30pm every Saturday (weather permitting).
Guests are welcome to greet the animals; and encouraged to ask questions about our living collections.
Story

Only one of the three famous nursery rhymes featuring sheep originated in America. According to The Oxford Dictionary of Nursery Rhymes, both "Baa, Baa, Black Sheep" and "Little Bo Peep" first appeared in England, and antiquity has clouded their origins. The story is different for "Mary's Lamb" written by Sarah Josepha Hale—one of the most remarkable women of the 19th century.

Buildings & Grounds

Smith Farm tells the story of Georgia farm life and enslavement at Atlanta's oldest surviving farmhouse.

Story

A museum has a lot of moving parts—and some of those moving parts have four legs. Sit down with our Manager of Animal Collections and resident ray of sunshine, Brett.

Goizueta Gardens

The Entrance Gardens and 60-foot Tree Table are the newest additions to our campus and span eight acres, welcoming guests all year long.