This initiative is made possible by Emily Bourne Grigsby whose bequest endows support for the research, interpretation, and presentation of the role of women in the South.
Dedicated philanthropist and multi-talented individual Emily Bourne Grigsby took a creative approach to support that important institutional priority. Grigsby made several gifts during her life to create women's history programs and exhibitions that she could experience herself. With her death, Grigsby left a final gift to Atlanta History Center: a bequest in excess of $1 million to establish the Emily Bourne Grigsby Fund for Women's History.
This transformative gift ensures in perpetuity that the integral history of women in Atlanta and Georgia history are presented in her honor through specially focused exhibitions, programs, digital content, and more.
Oral history interview of Emily Bourne Grigsby, 2004. Kenan Research Center at Atlanta History Center.
Opera singer. Model. Pilot. Painter. Attorney. Born in 1922 in Lexington, Kentucky, Emily Bourne Grigsby claimed all of these roles as part of a fascinating life story that included more than 70 years in Atlanta. Emily gave credit to her parents for inspiring her to live a full life— something she did in spades. Following her marriage at 20 to Paul Grigsby, Emily pursued her interests with passion to become the youngest chorus member of the San Francisco Opera Company, a model, an accomplished painter, and a licensed pilot. She eventually earned both a master's degree in city planning from Georgia Tech and, at age 60, a law degree and work as an arbitrator and mediator.
Judge Leah Ward Sears reflects on her path to becoming the first African American female chief justice of a state supreme court. She discusses growing up amid the Civil Rights Movement, being guiding by the principles of justice and equity, and desiring to challenge the status quo while serving her community.

Lawyer and minister Bernice King reminisces about her childhood on Auburn Avenue and the strength and resilience of the women in the Civil Rights Movement. She also muses about the values passed down from her mother, Coretta Scott, that she has had to embrace as she leads the King Center as chairman.  

Transgender activist and Navy veteran Monica Helms explains her journey of self-discovery that culminated in her embracing a transgender identity. She also discusses her activism that led to the creation of the Transgender American Veterans Association (TAVA), policy changes at the Veterans Administration regarding transgender veterans, and a hopeful future for transgender people.  
In 2020, Atlanta History Center archivists created detailed inventories for 16 archival collections that focus on women's history in Atlanta. The photographs and historical documents in the collections help tell the stories of women civic leaders, activists, photojournalists, and entrepreneurs. These archival collections are open to the public by appointment at Kenan Research Center.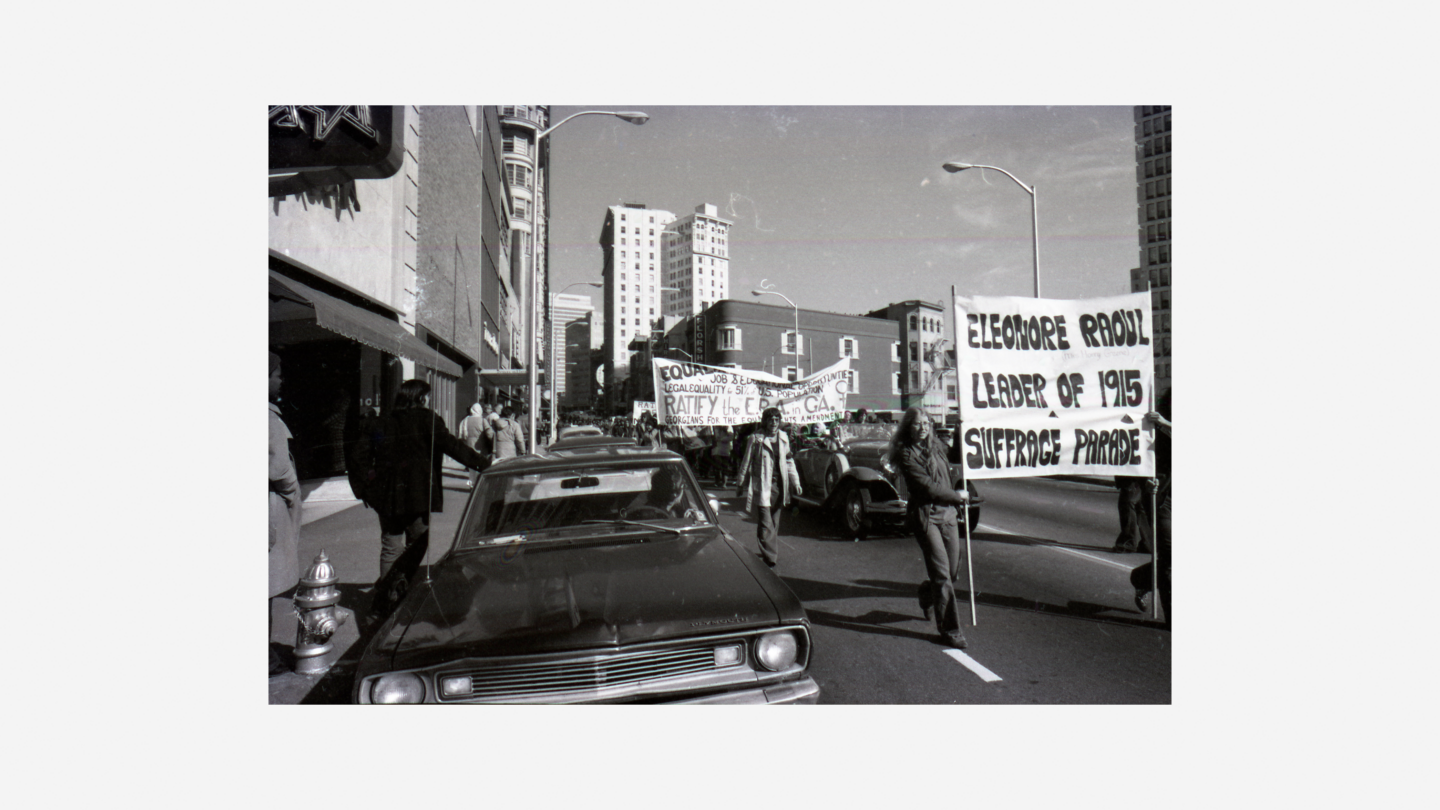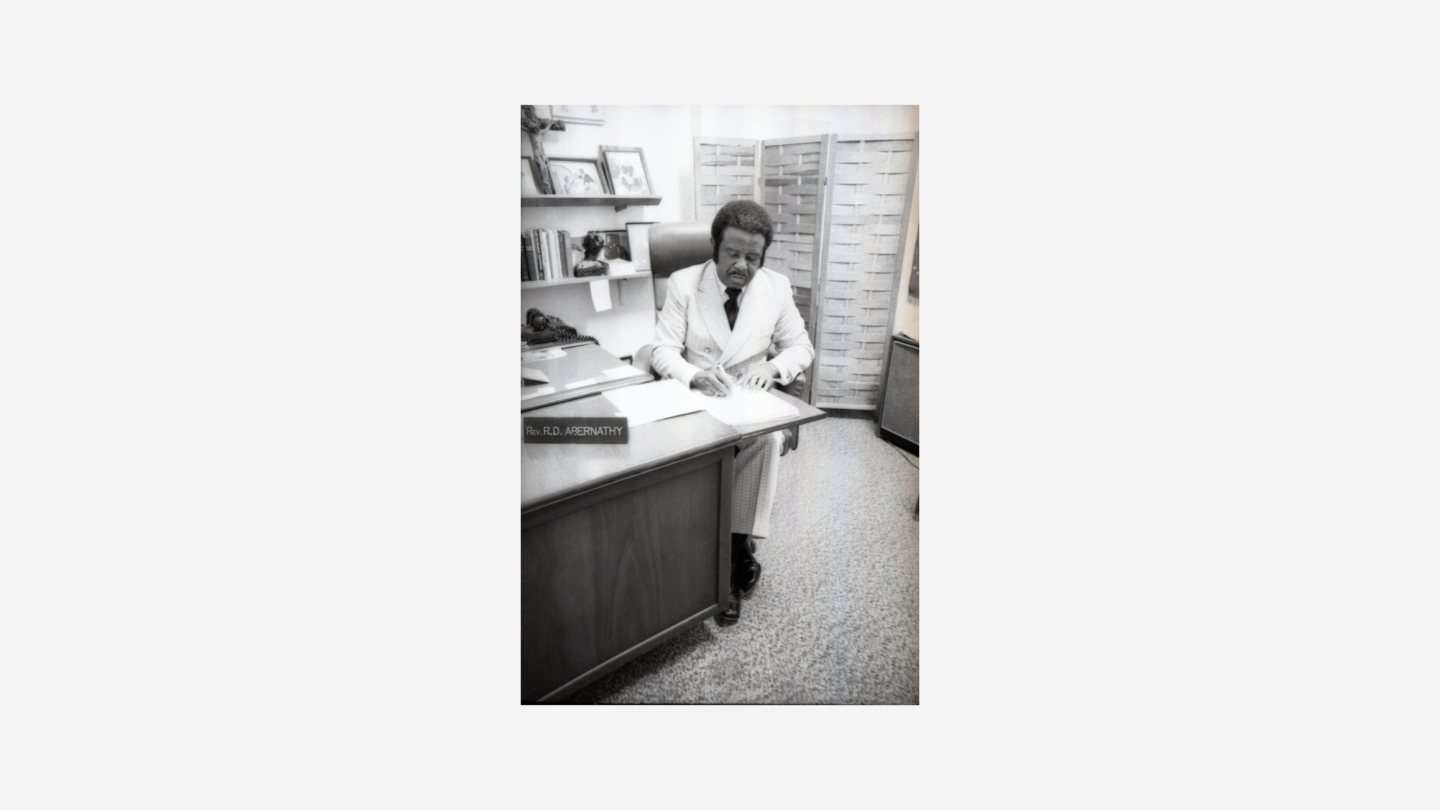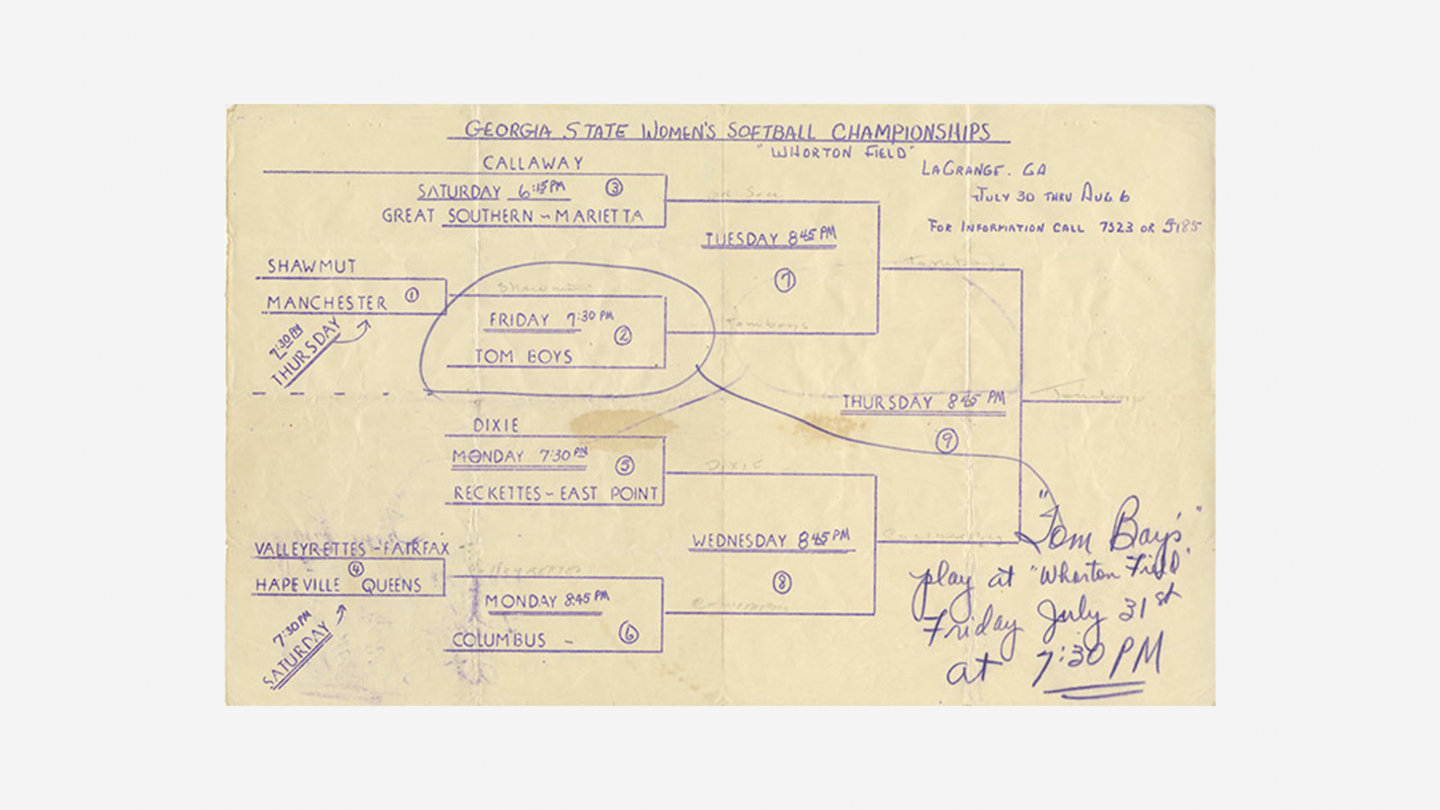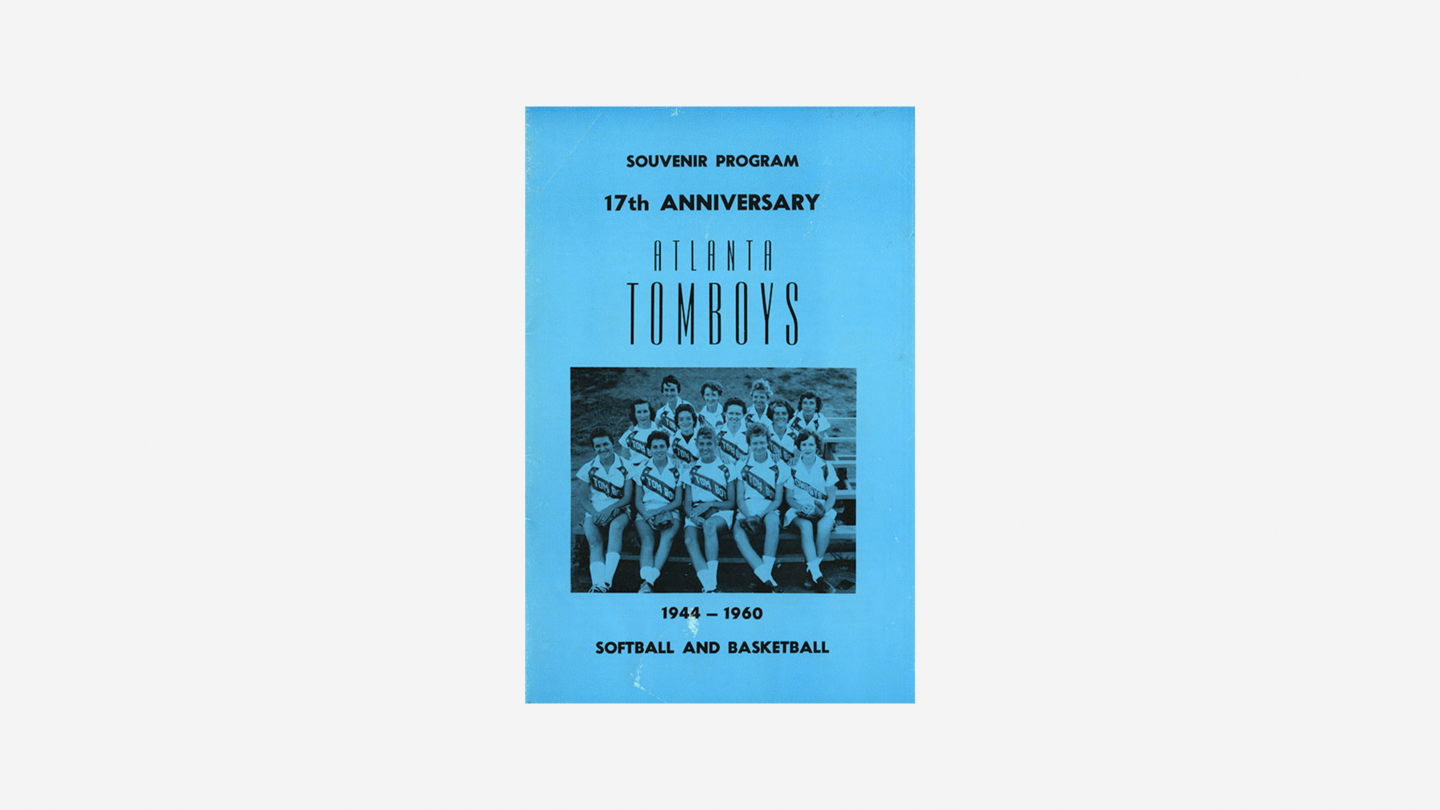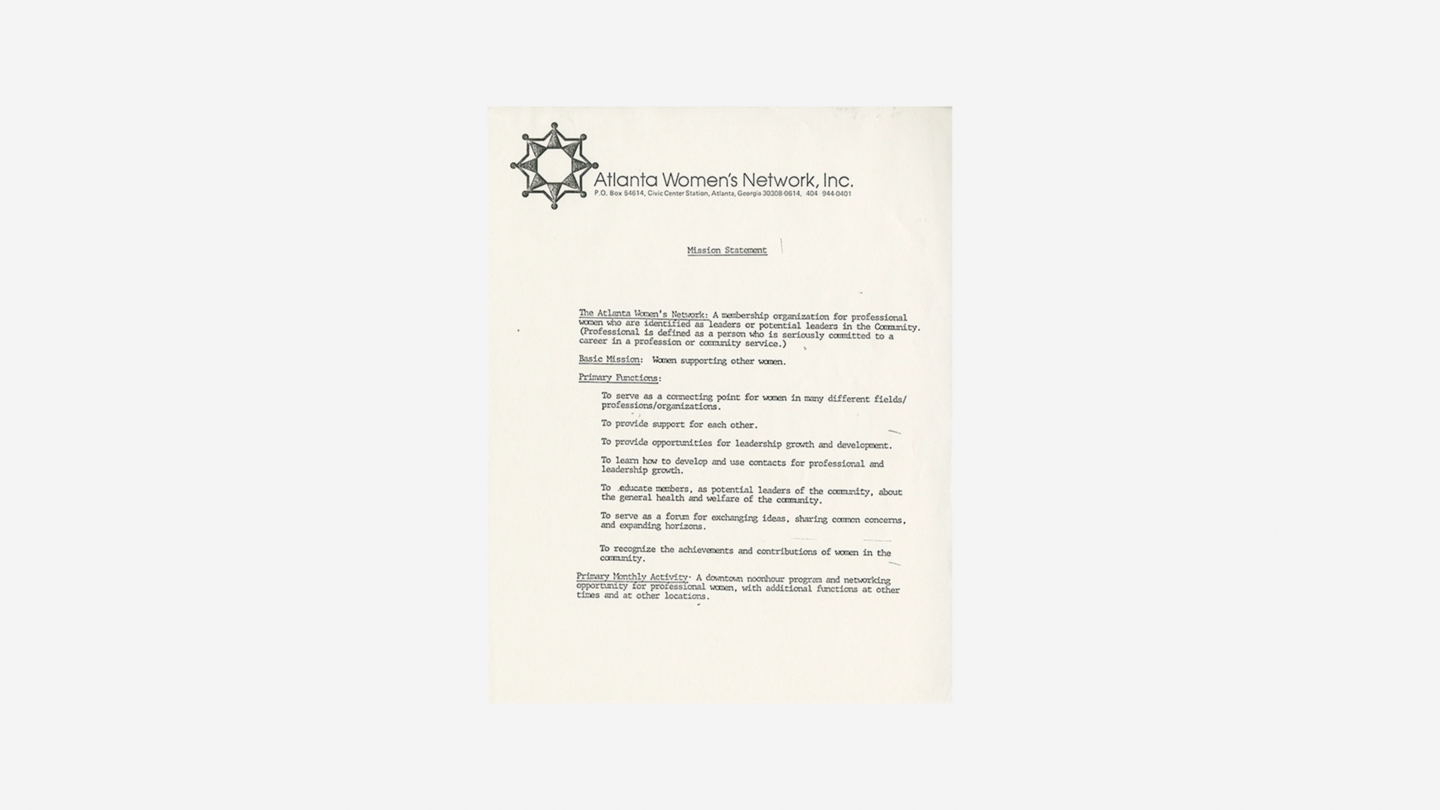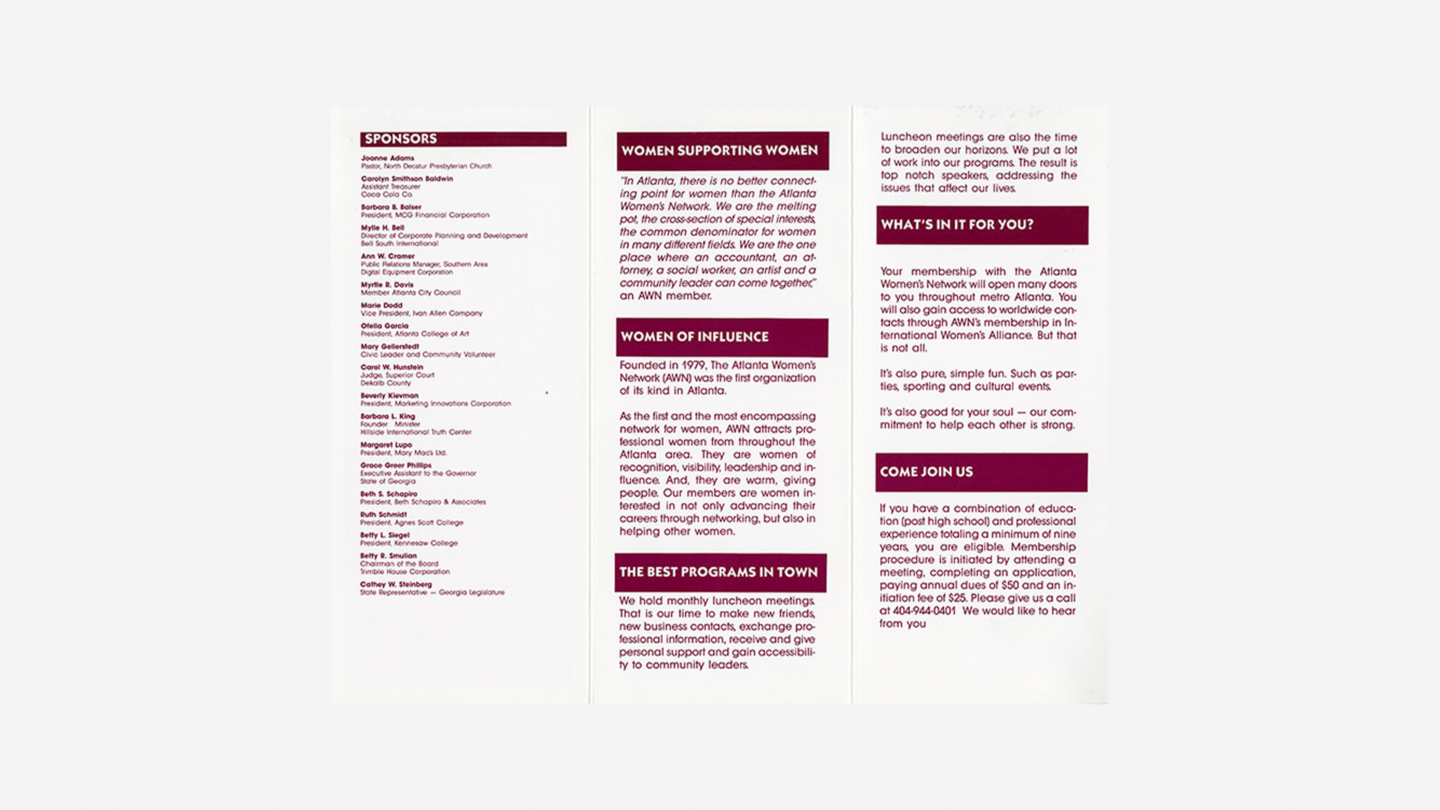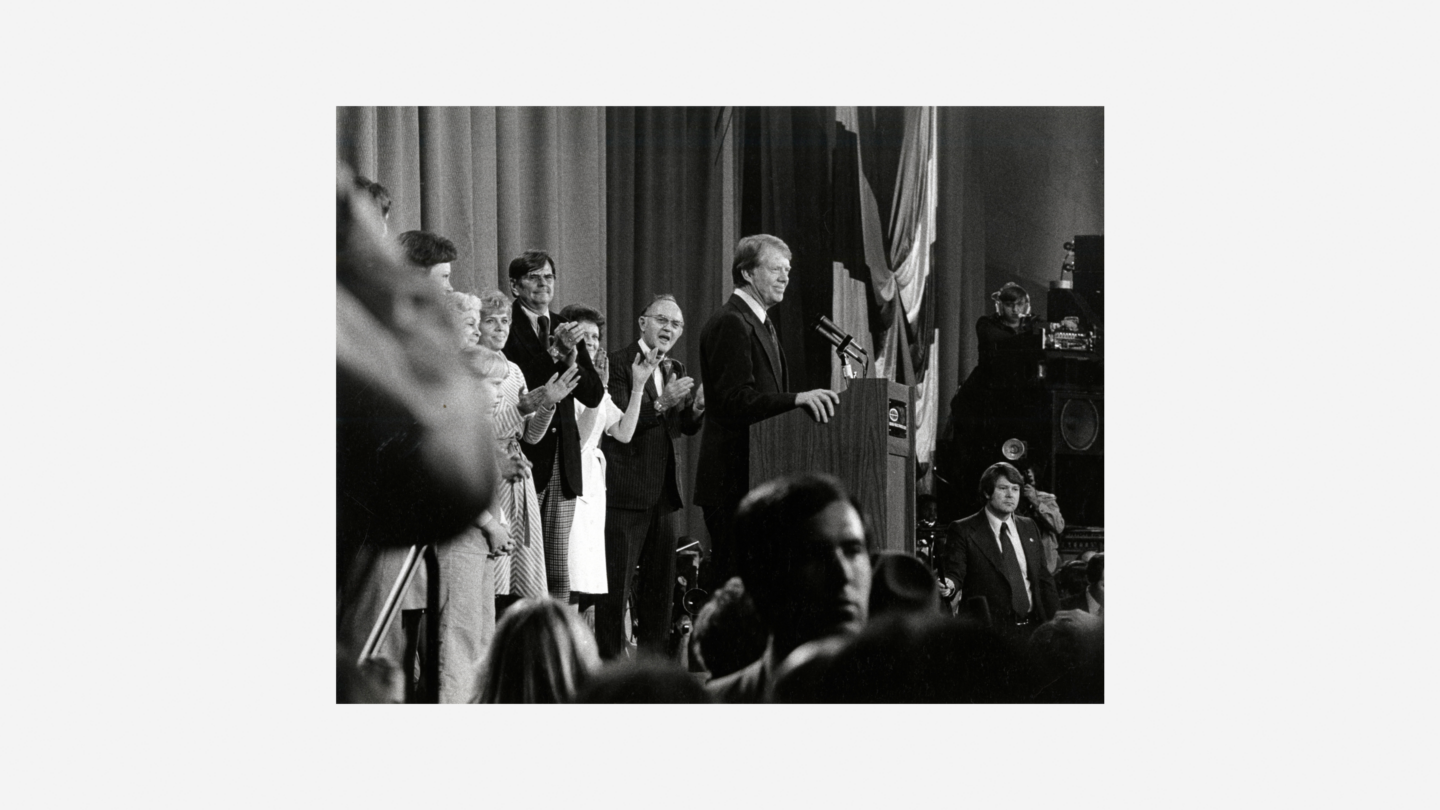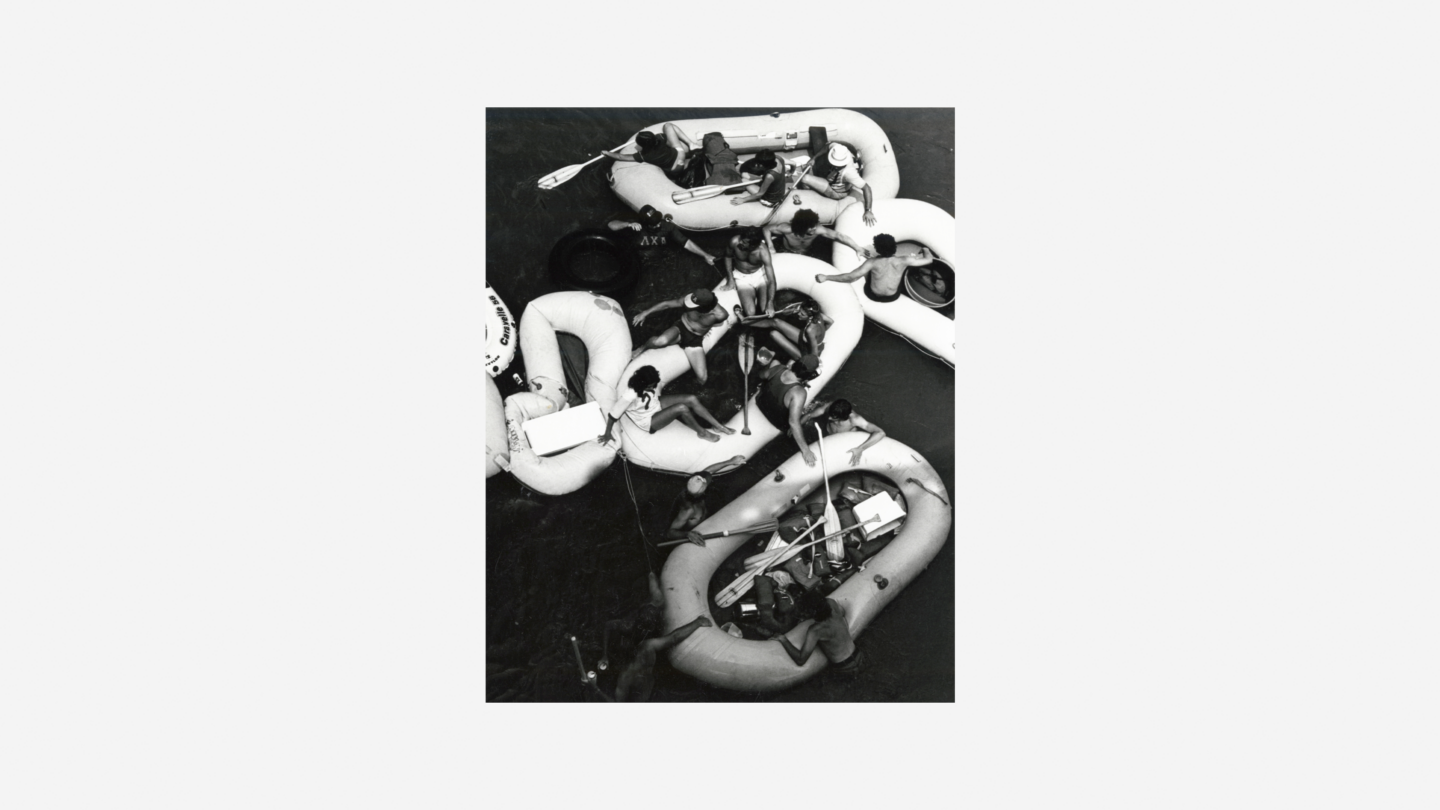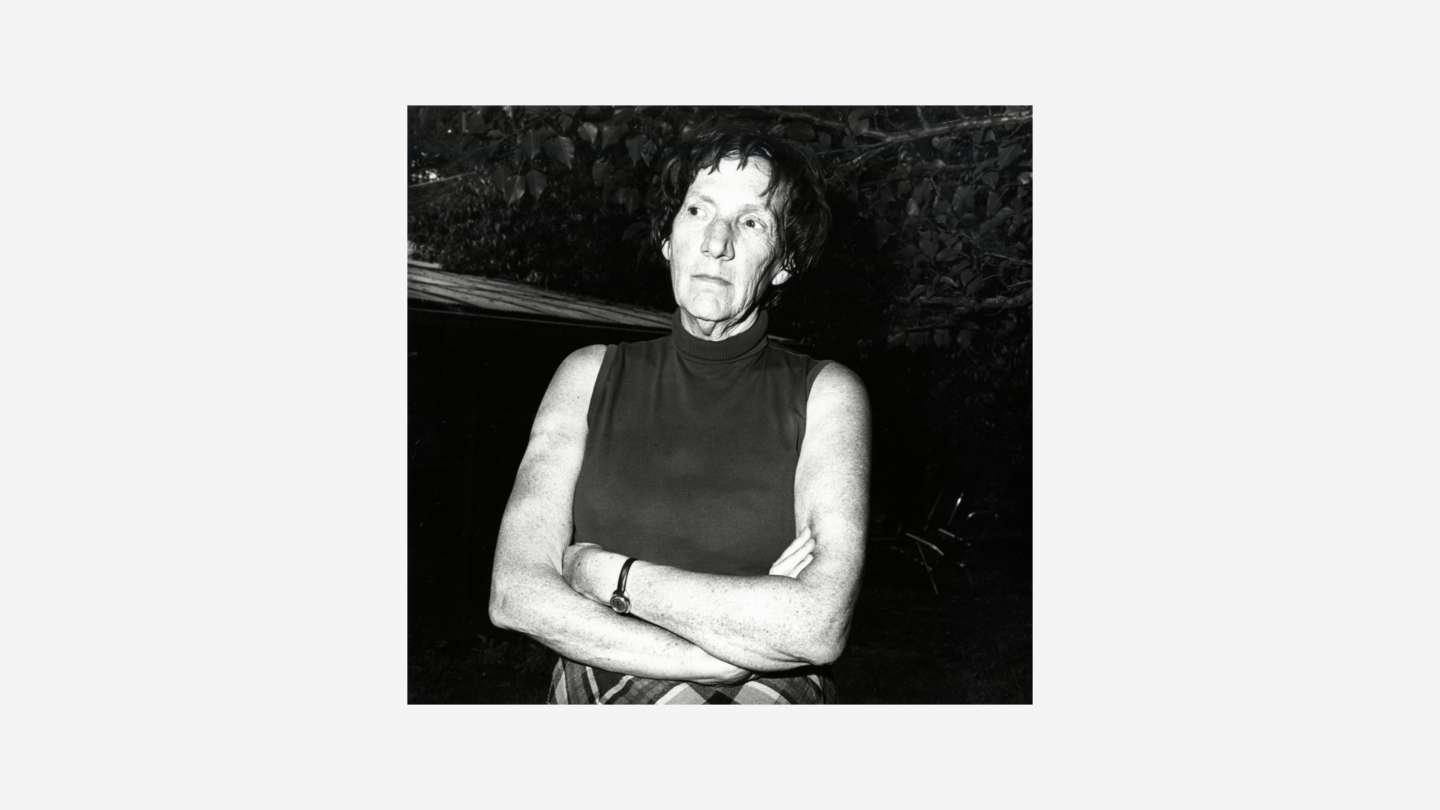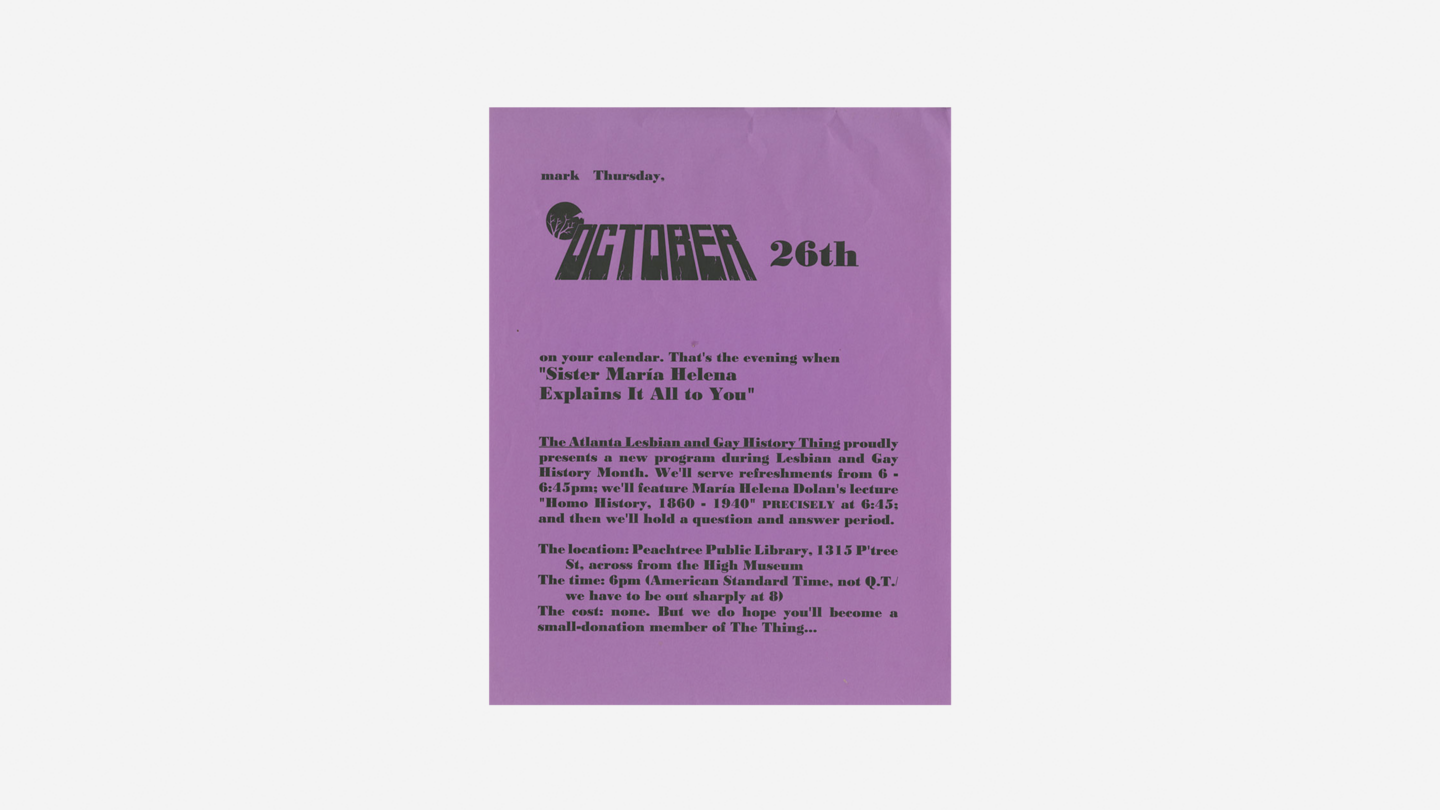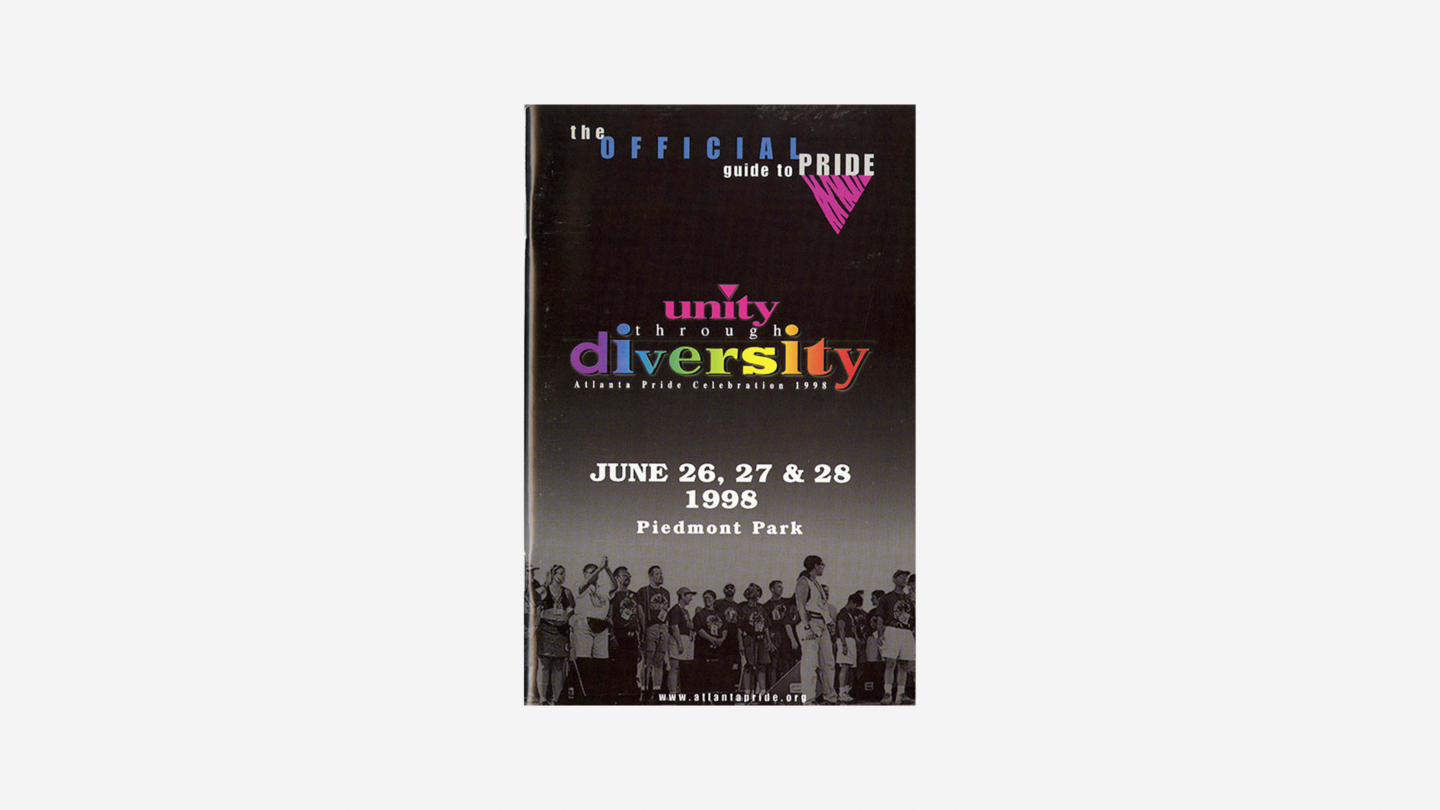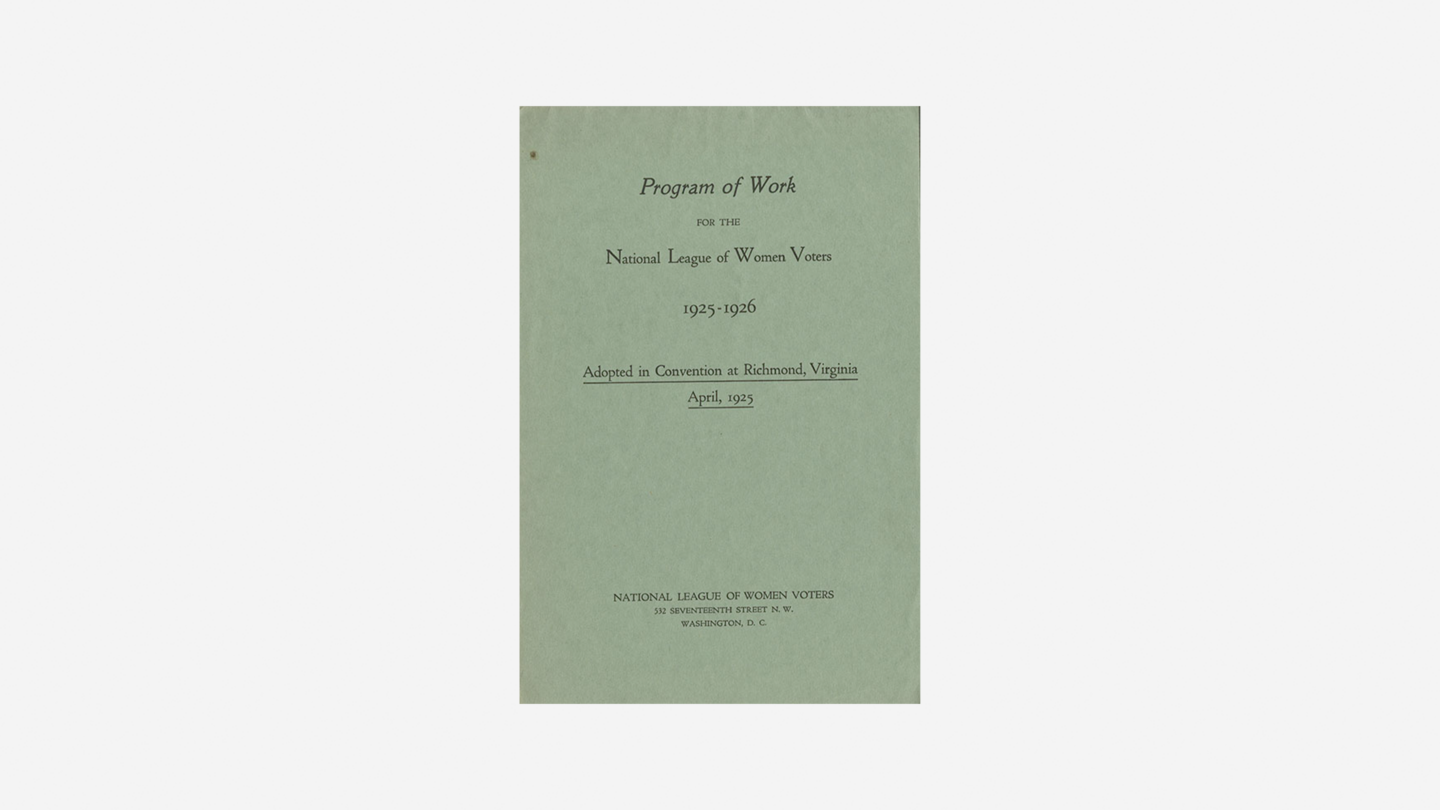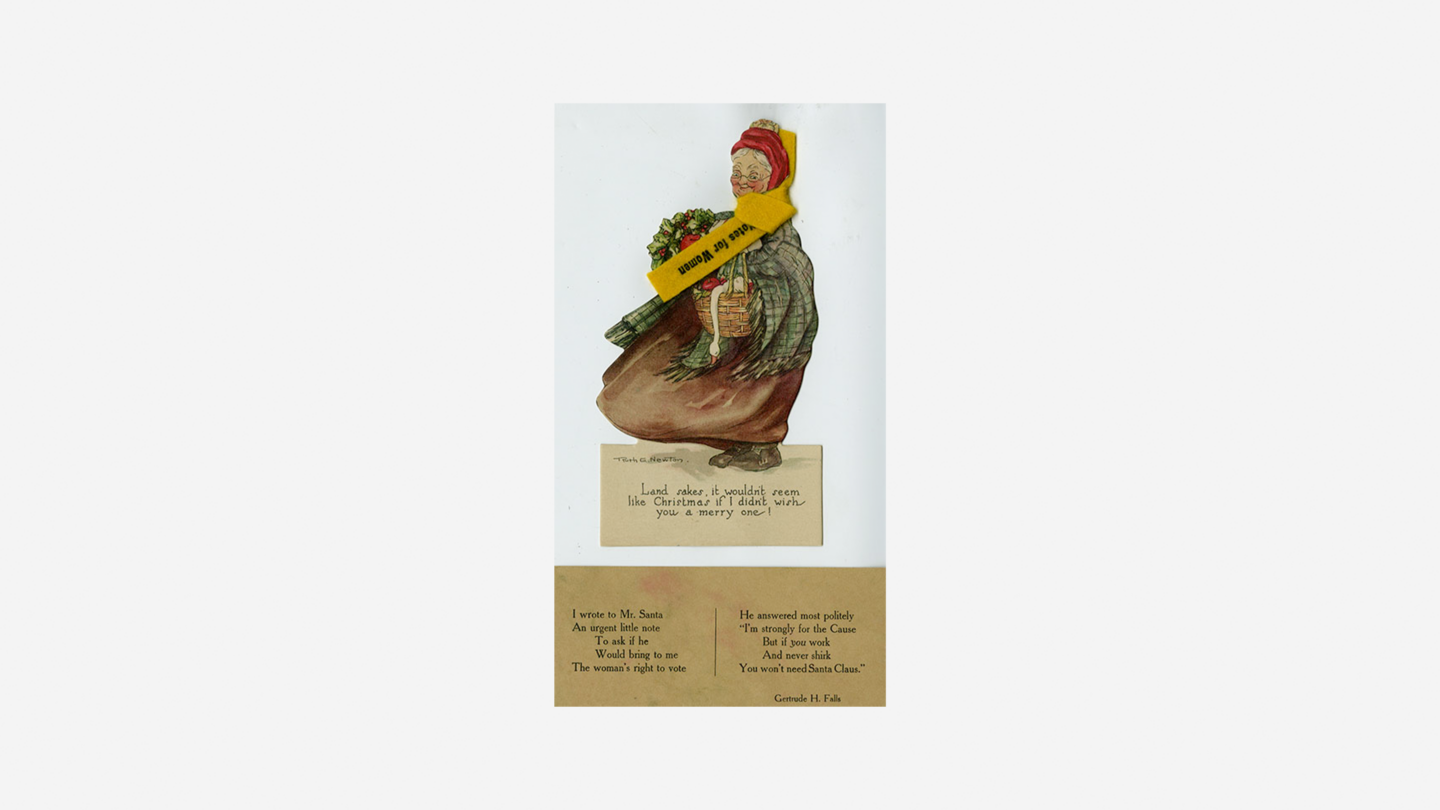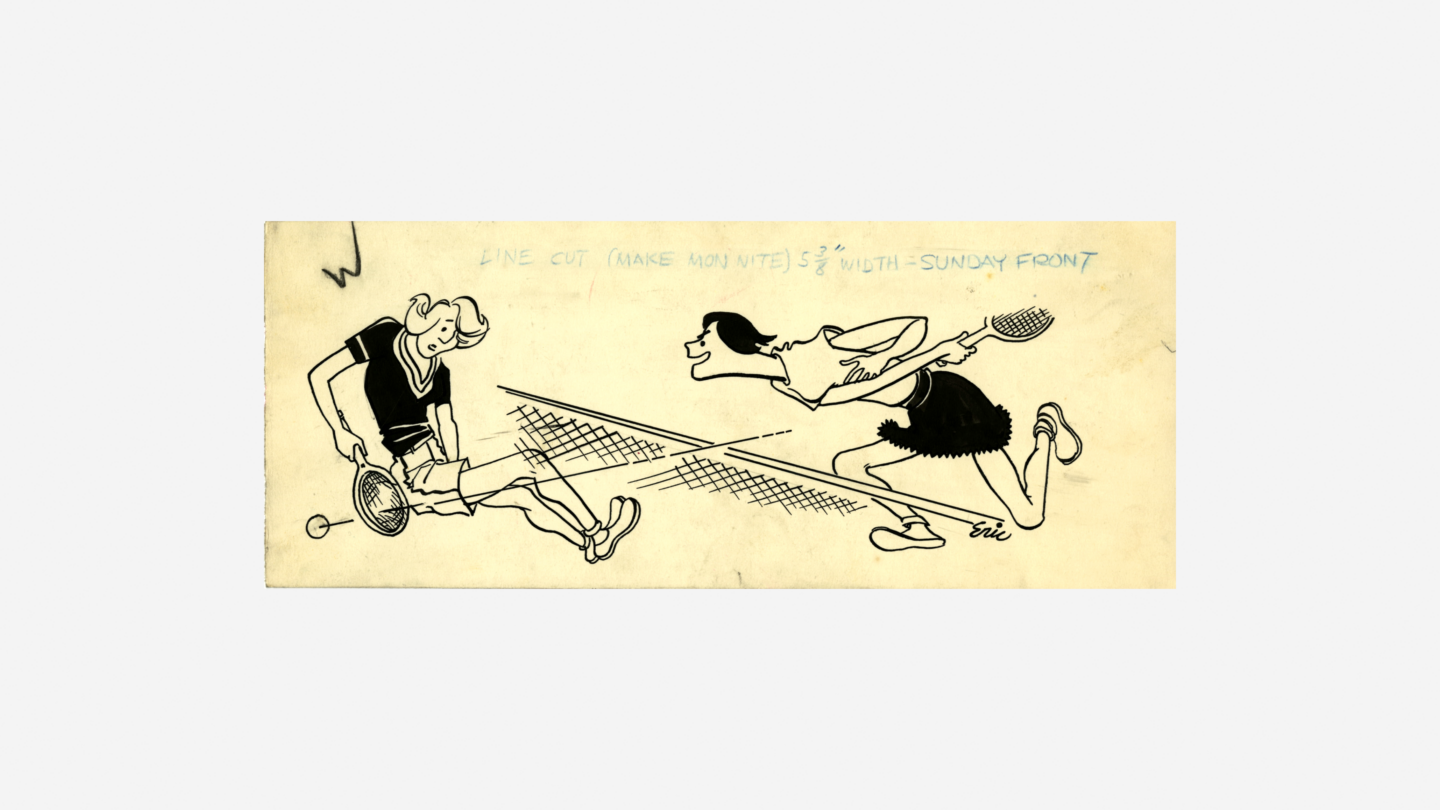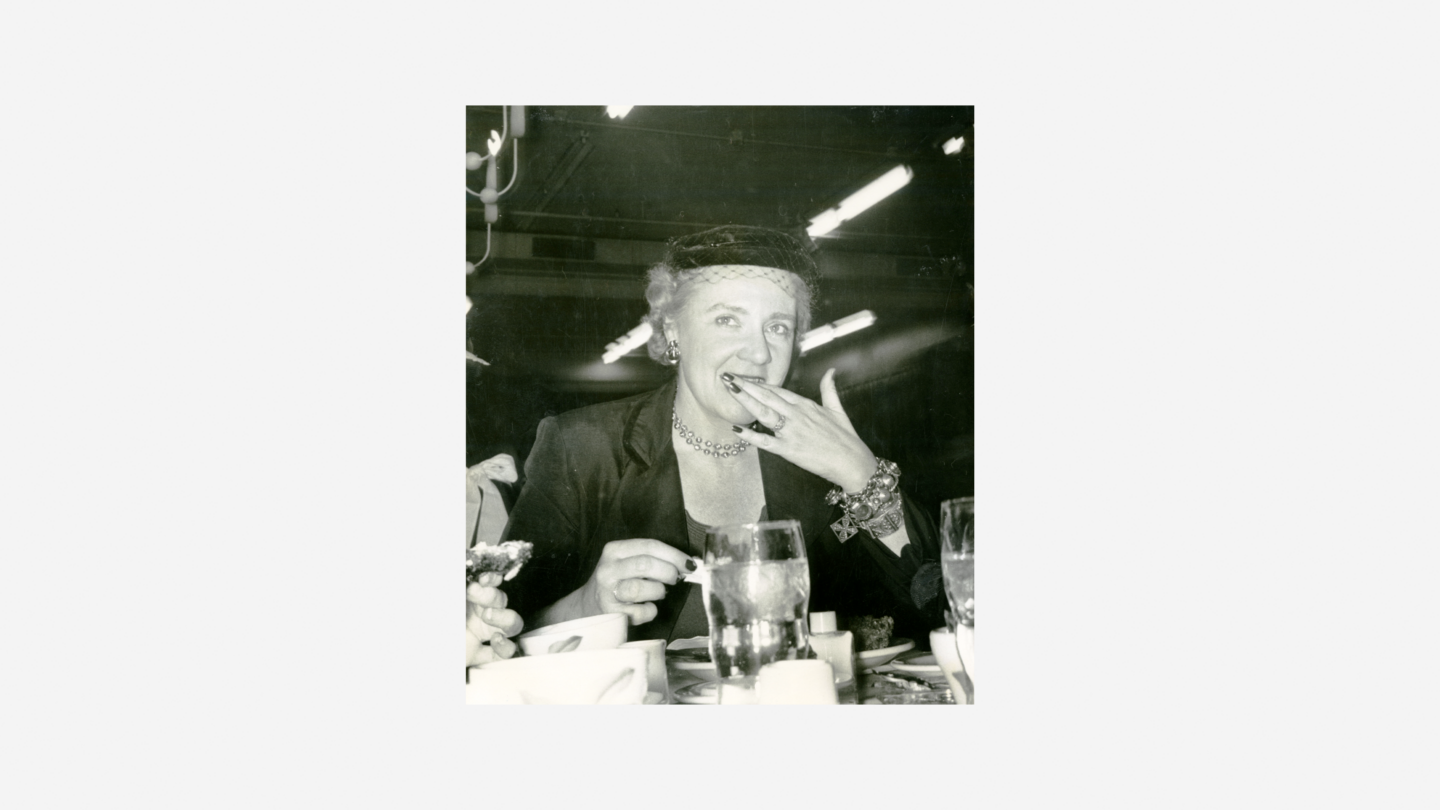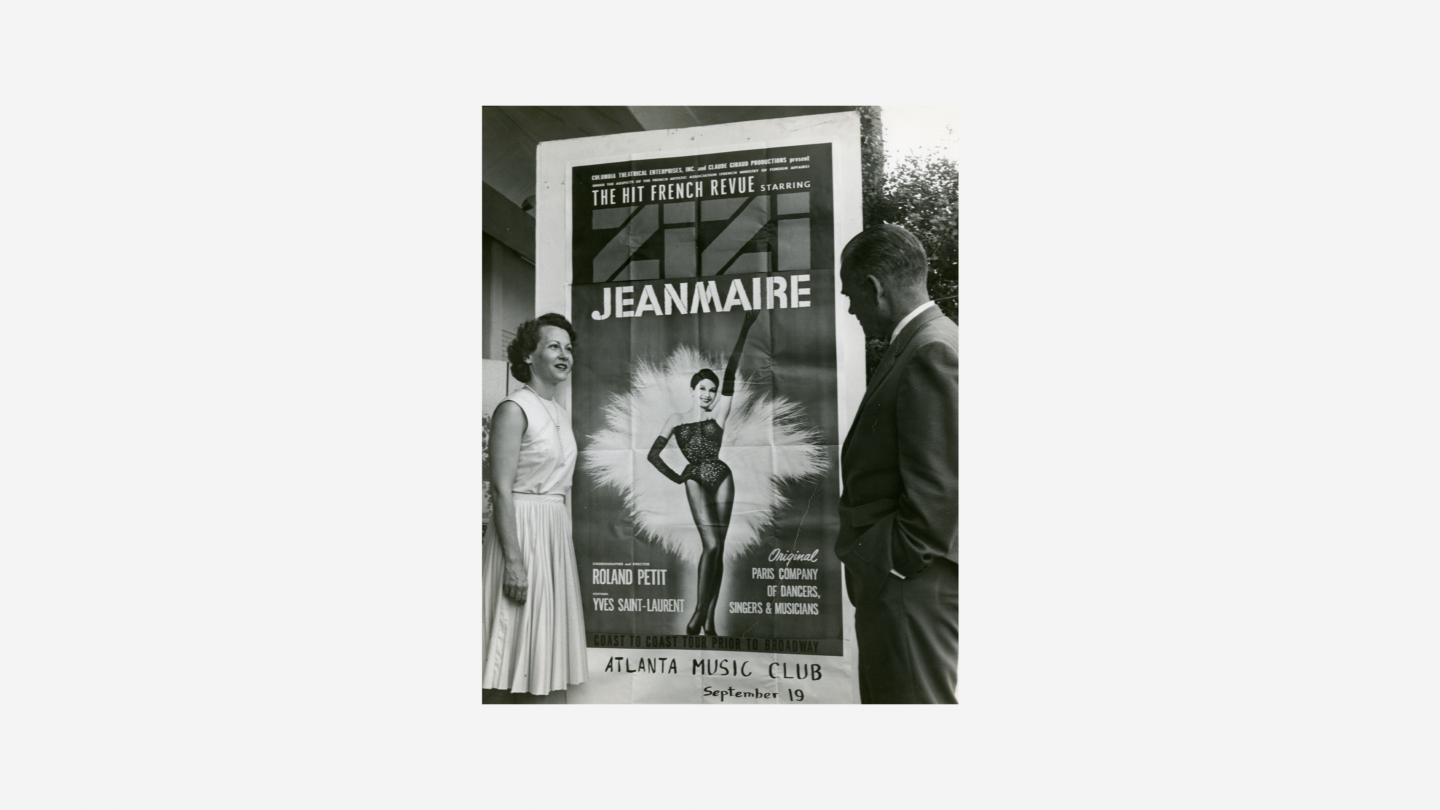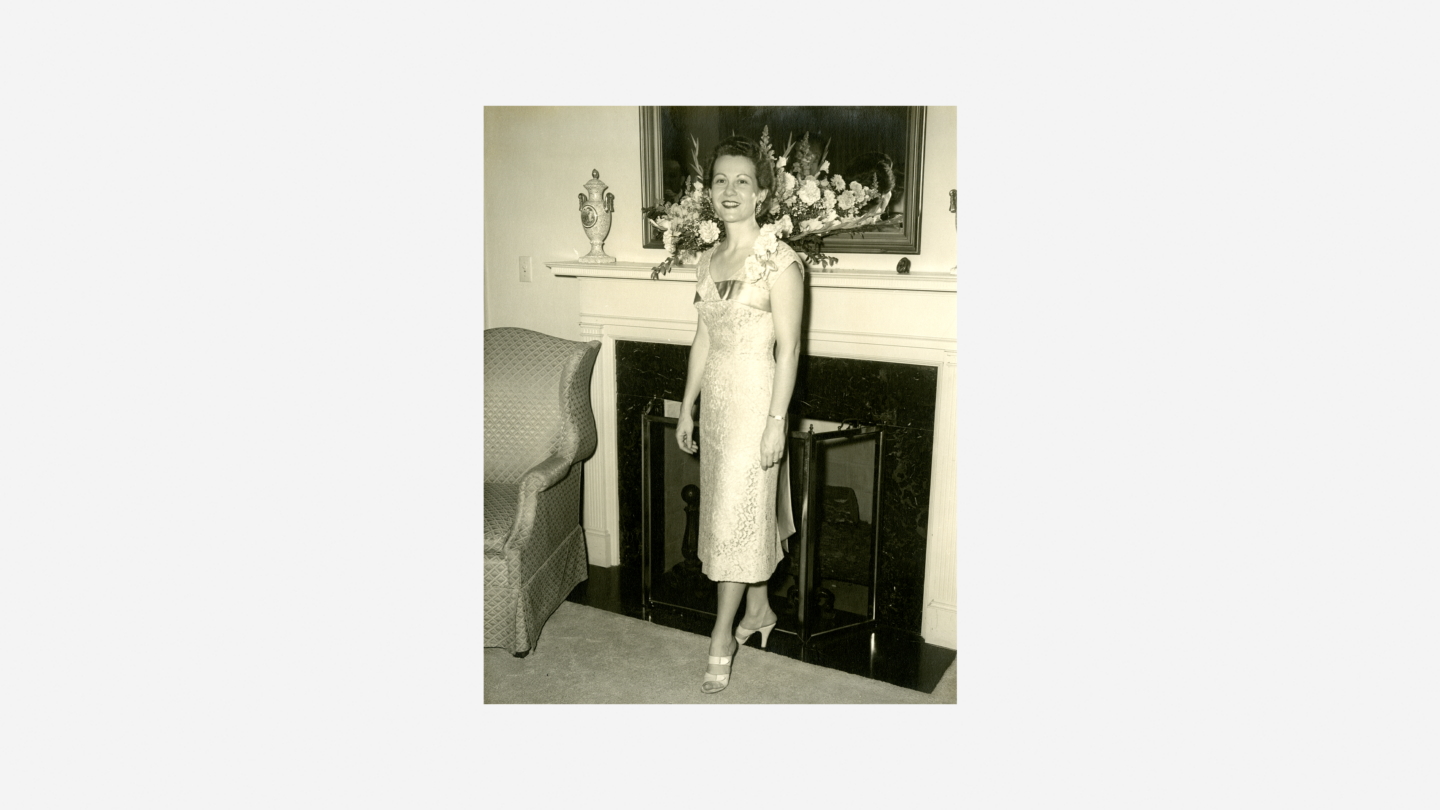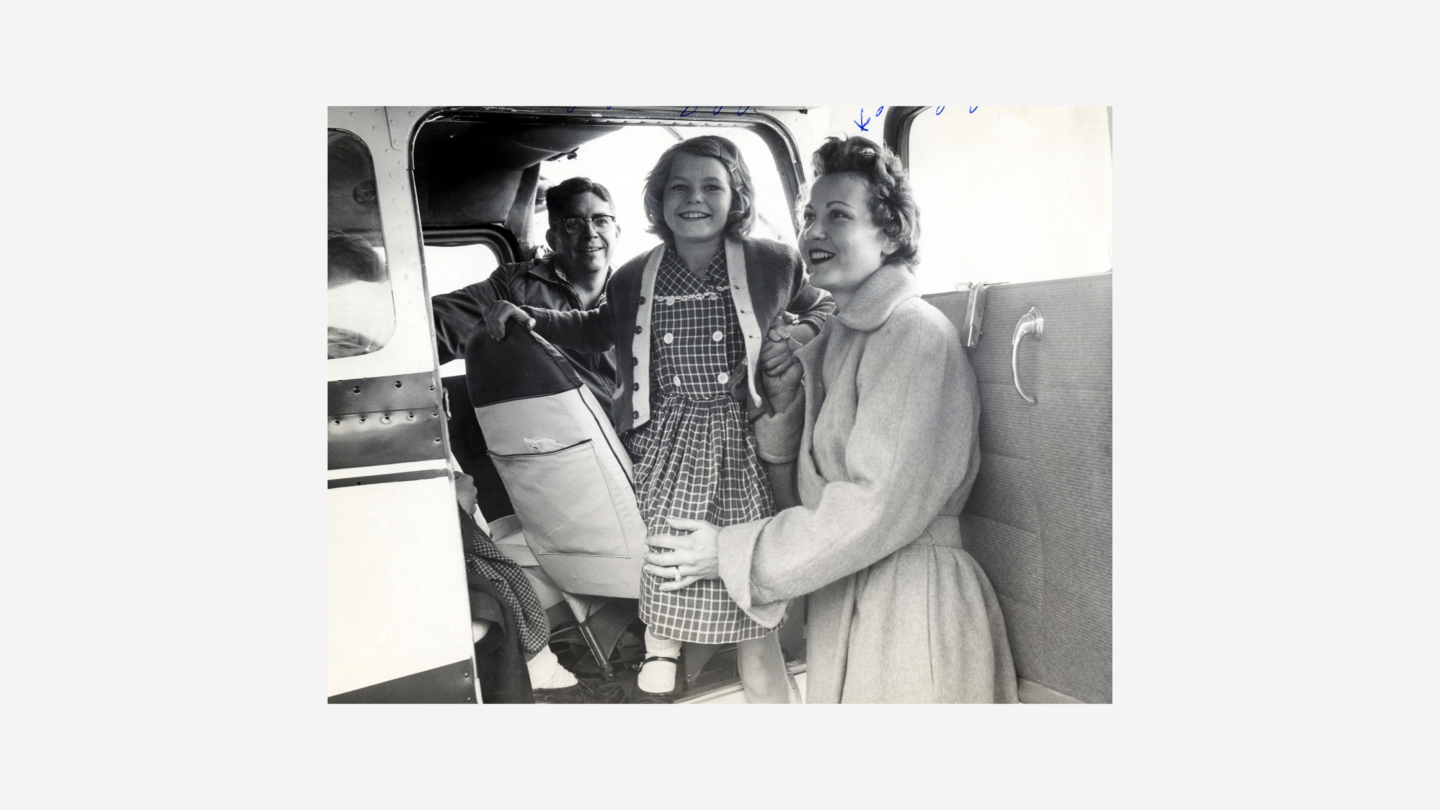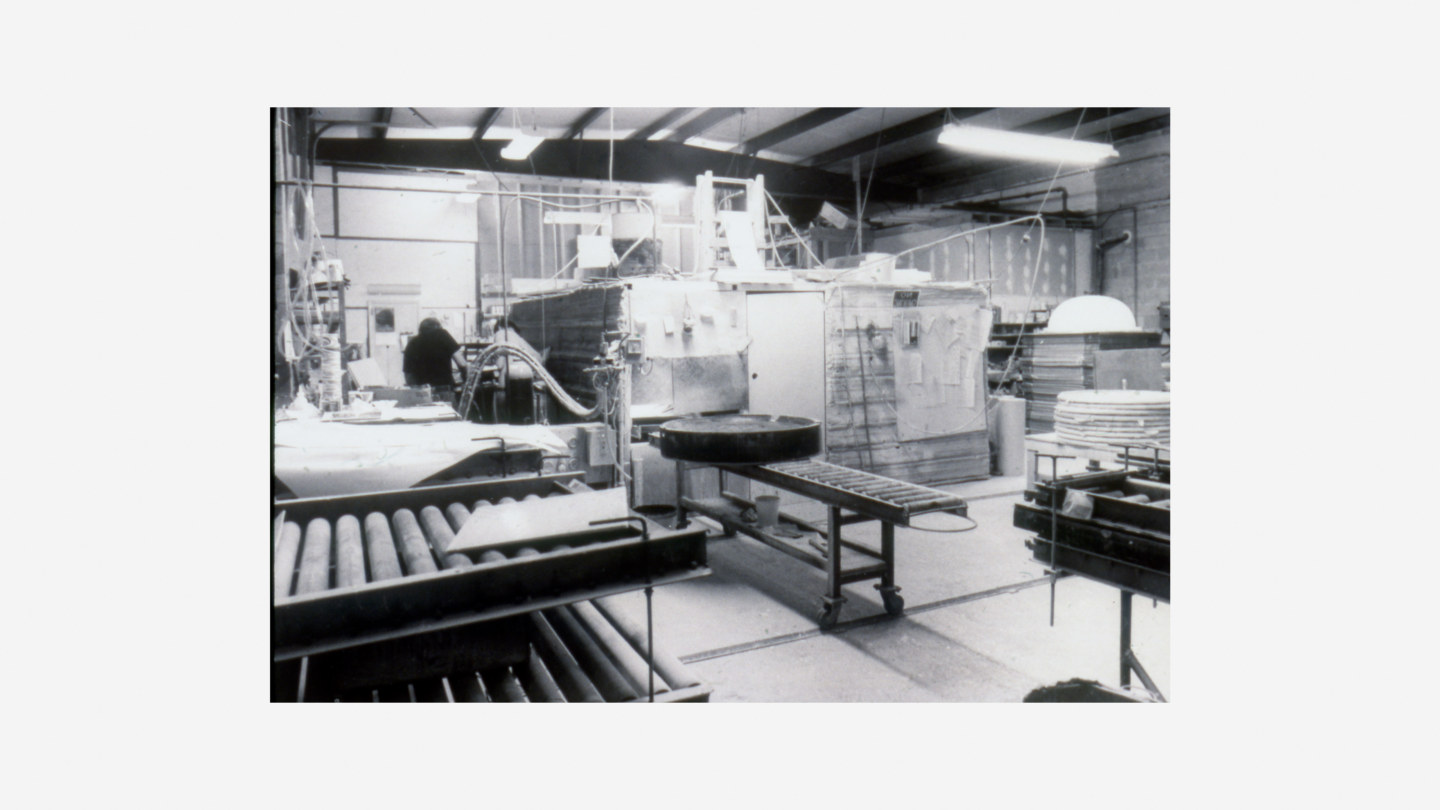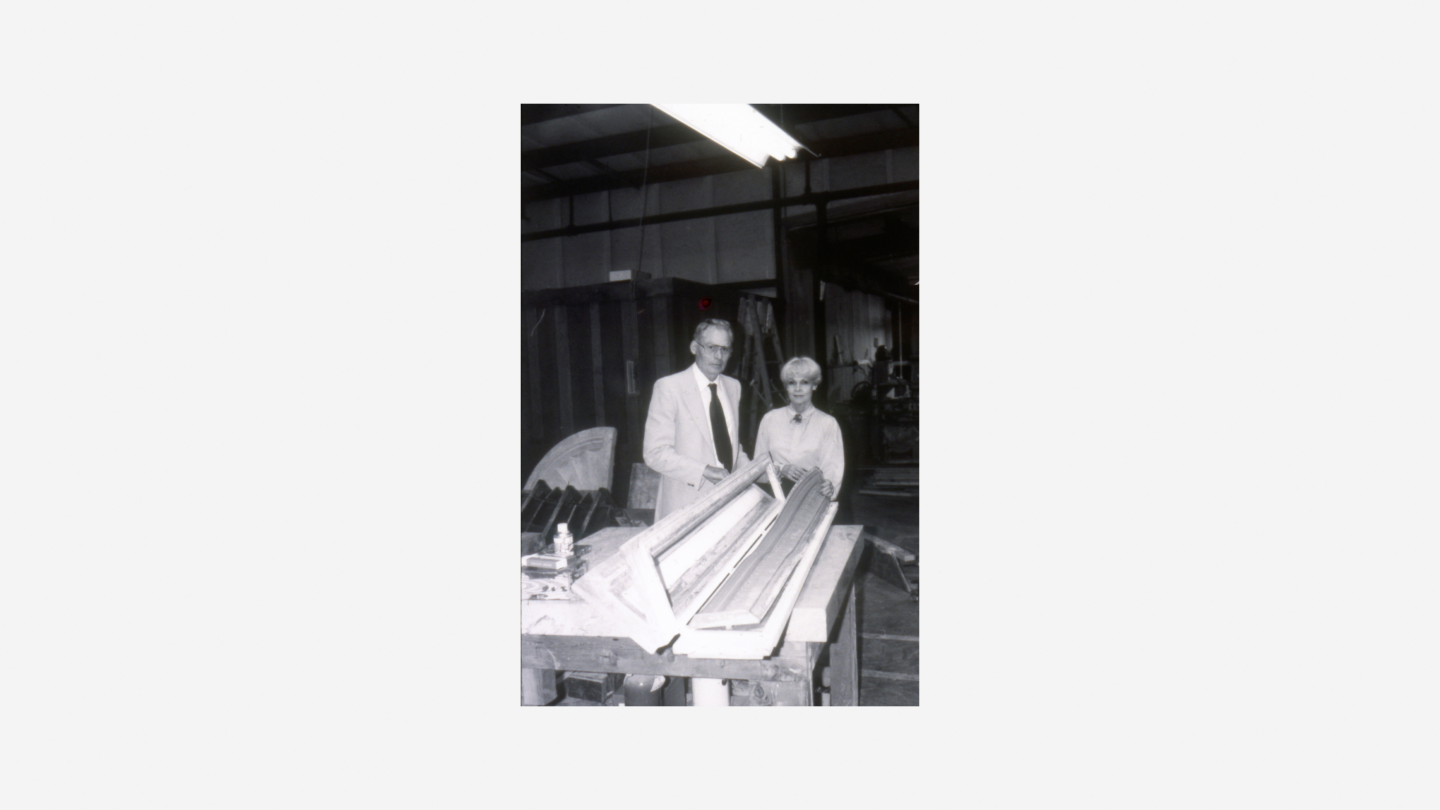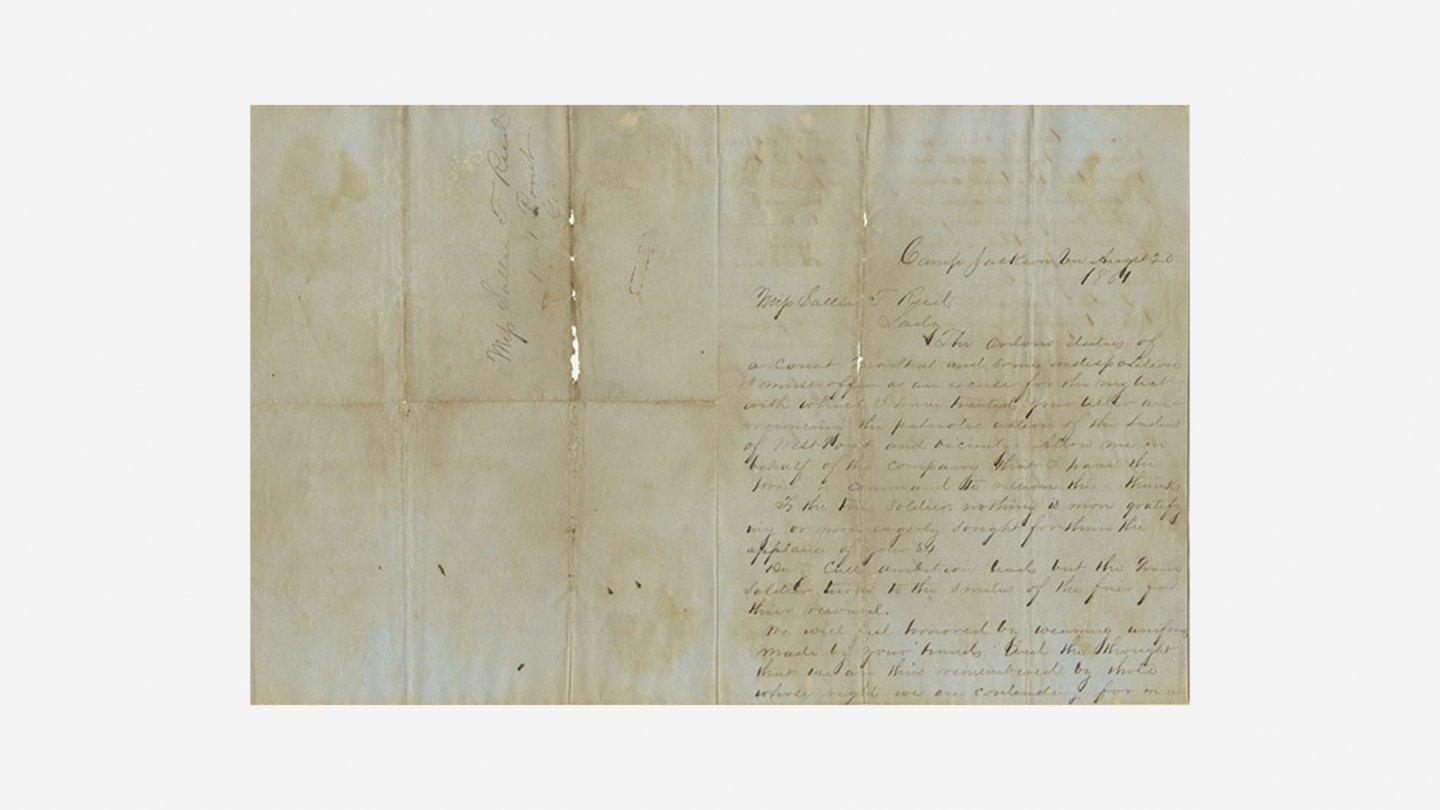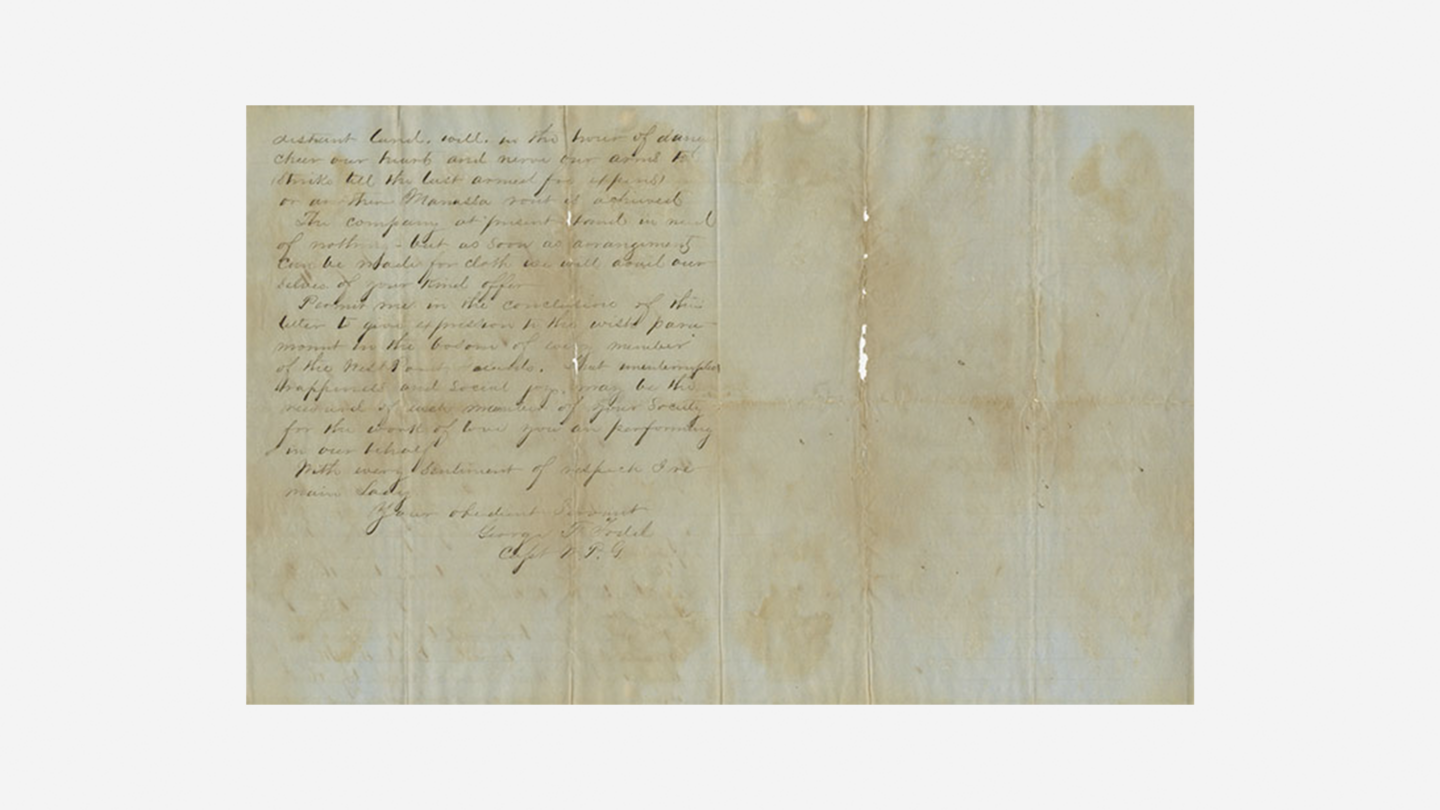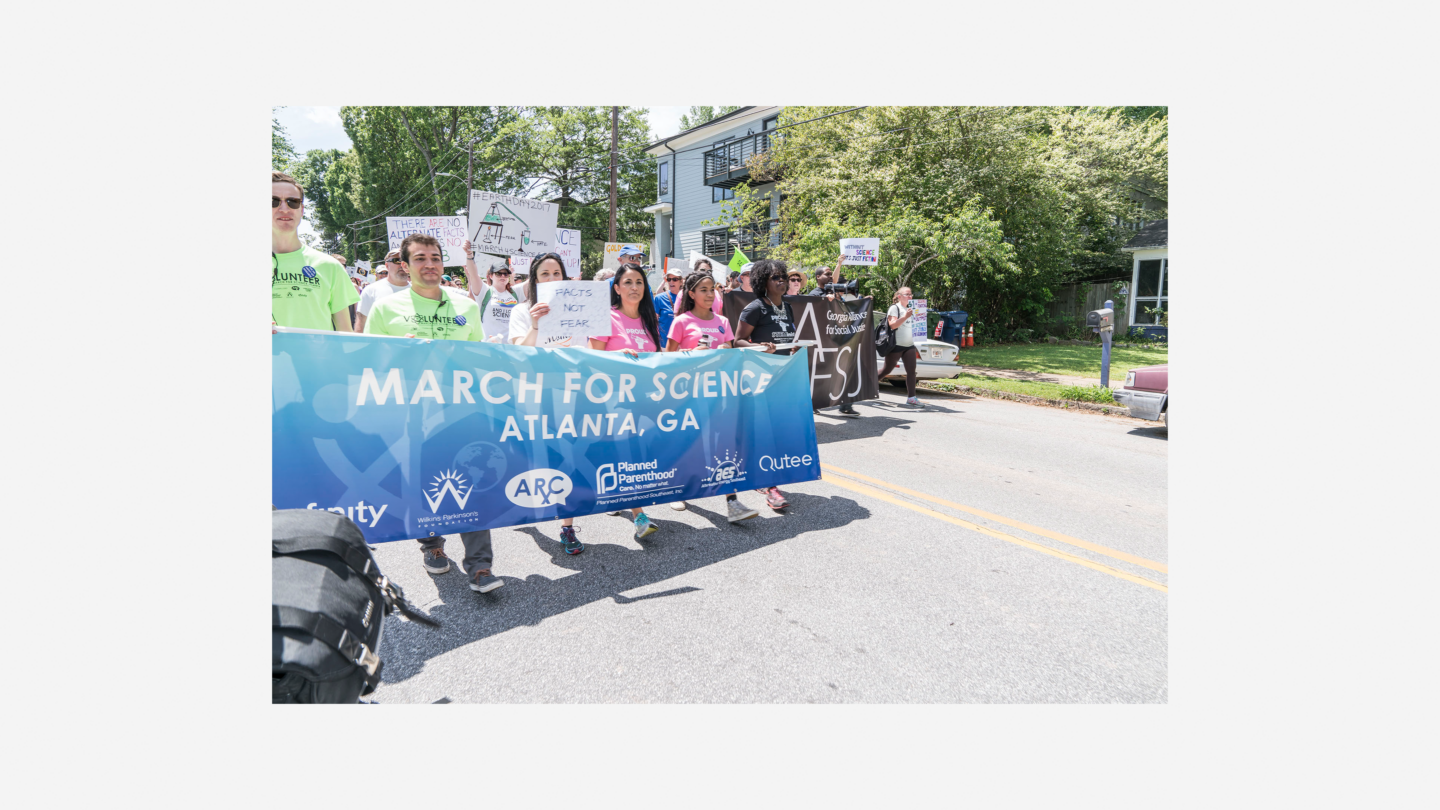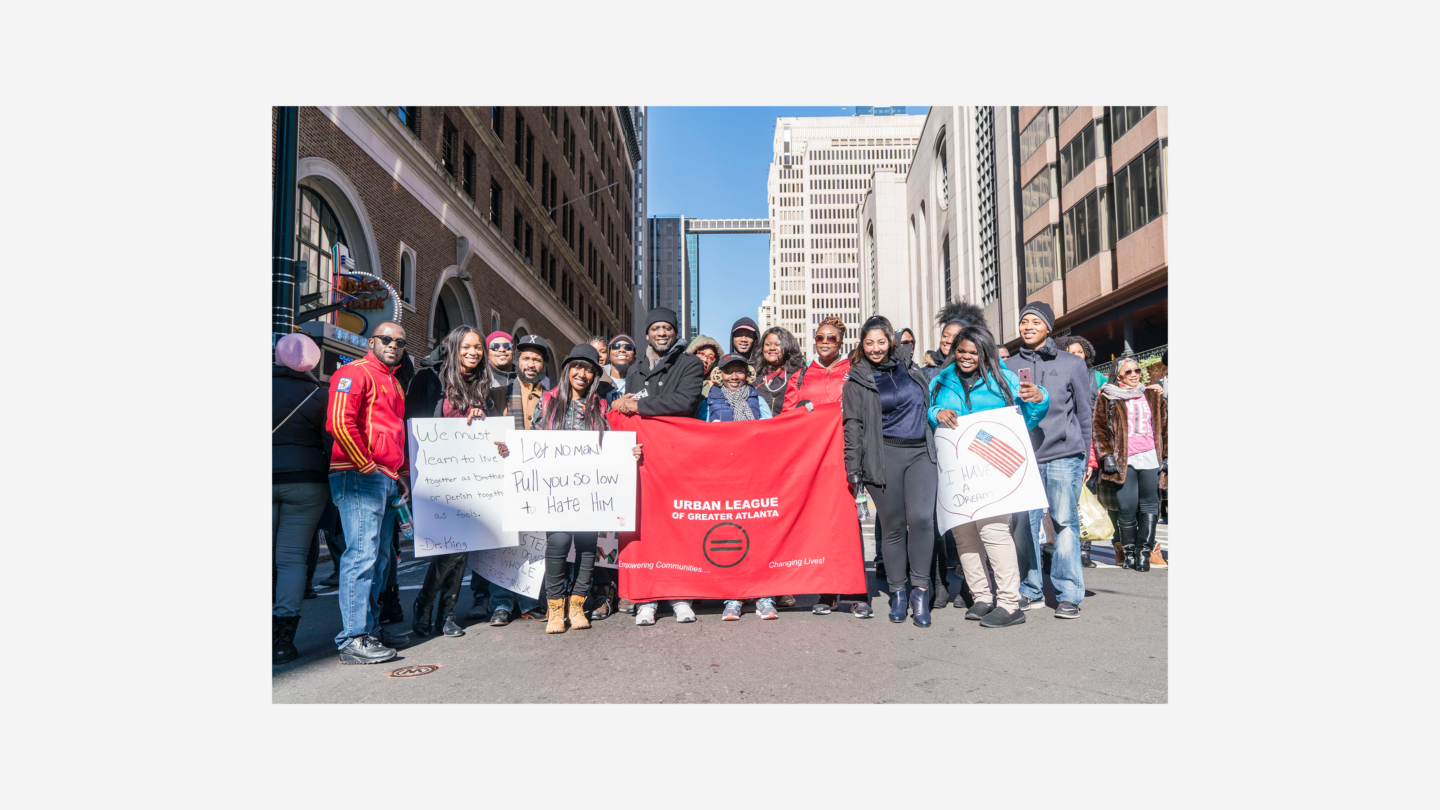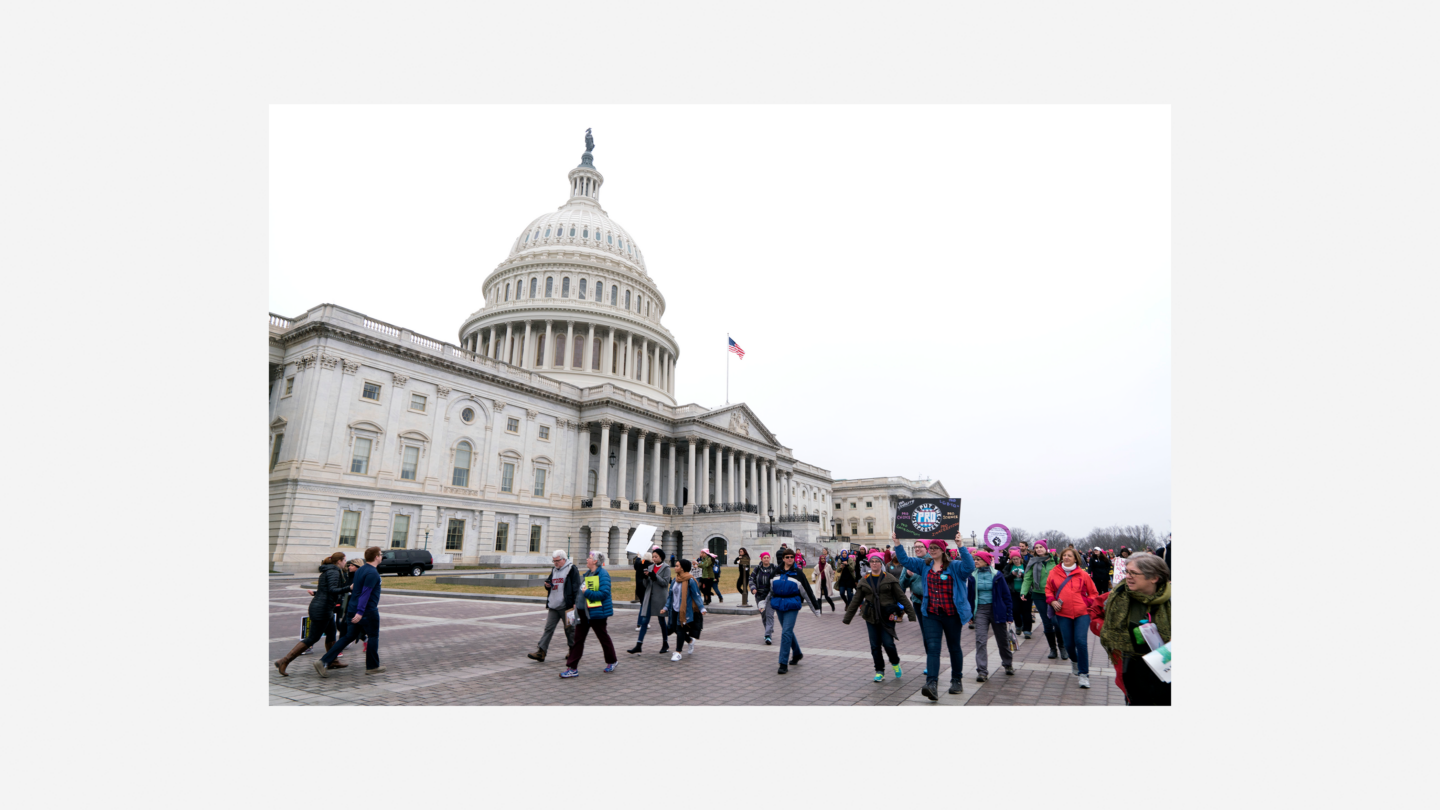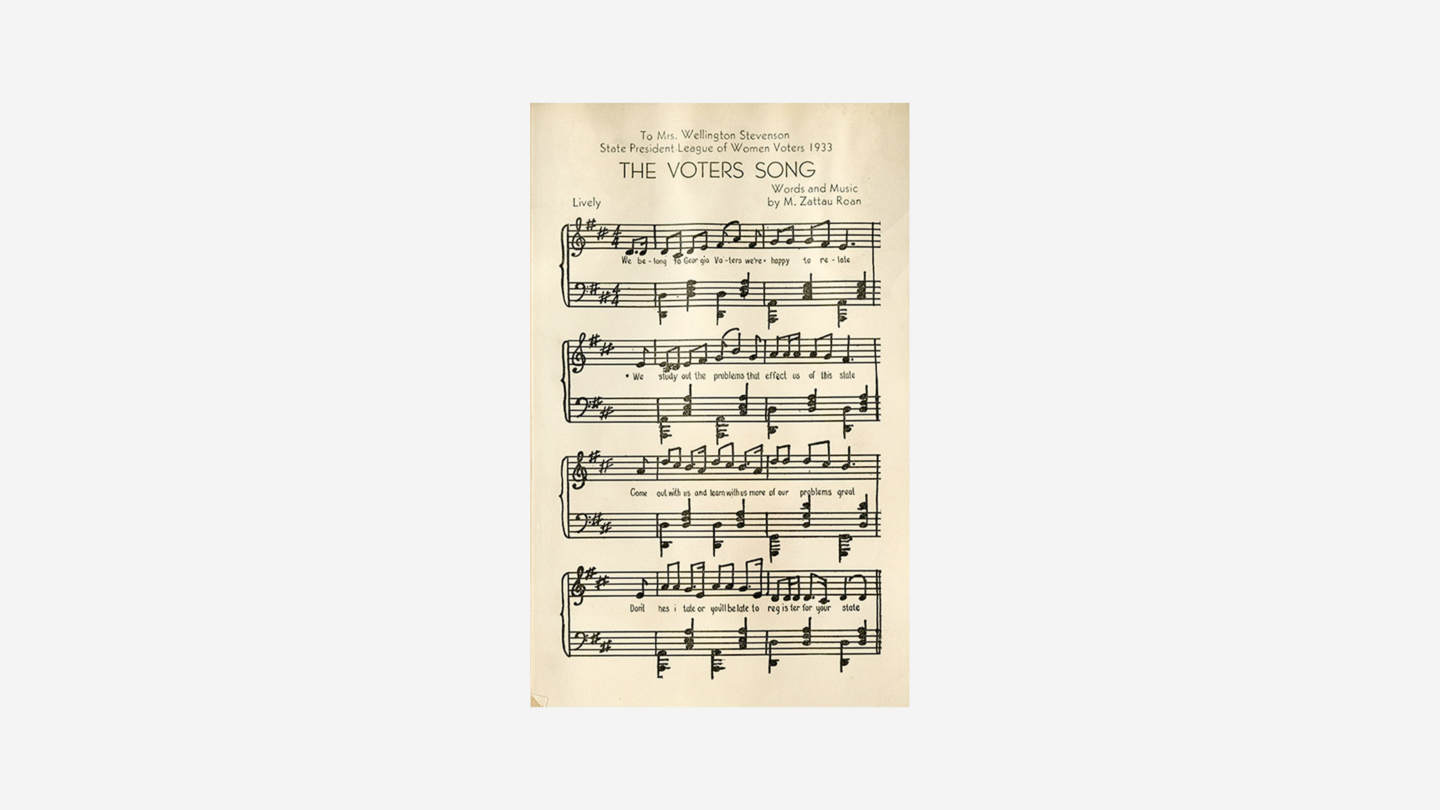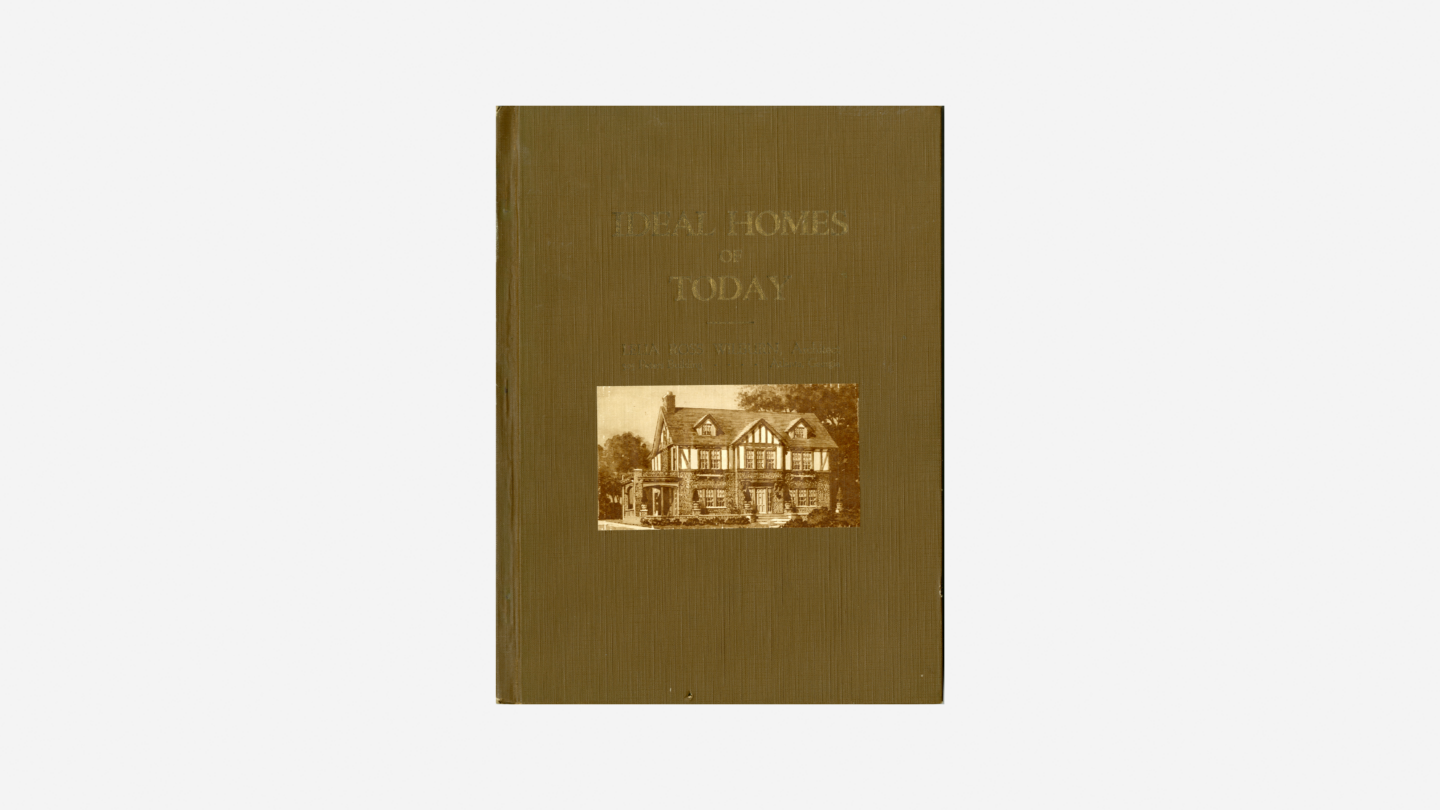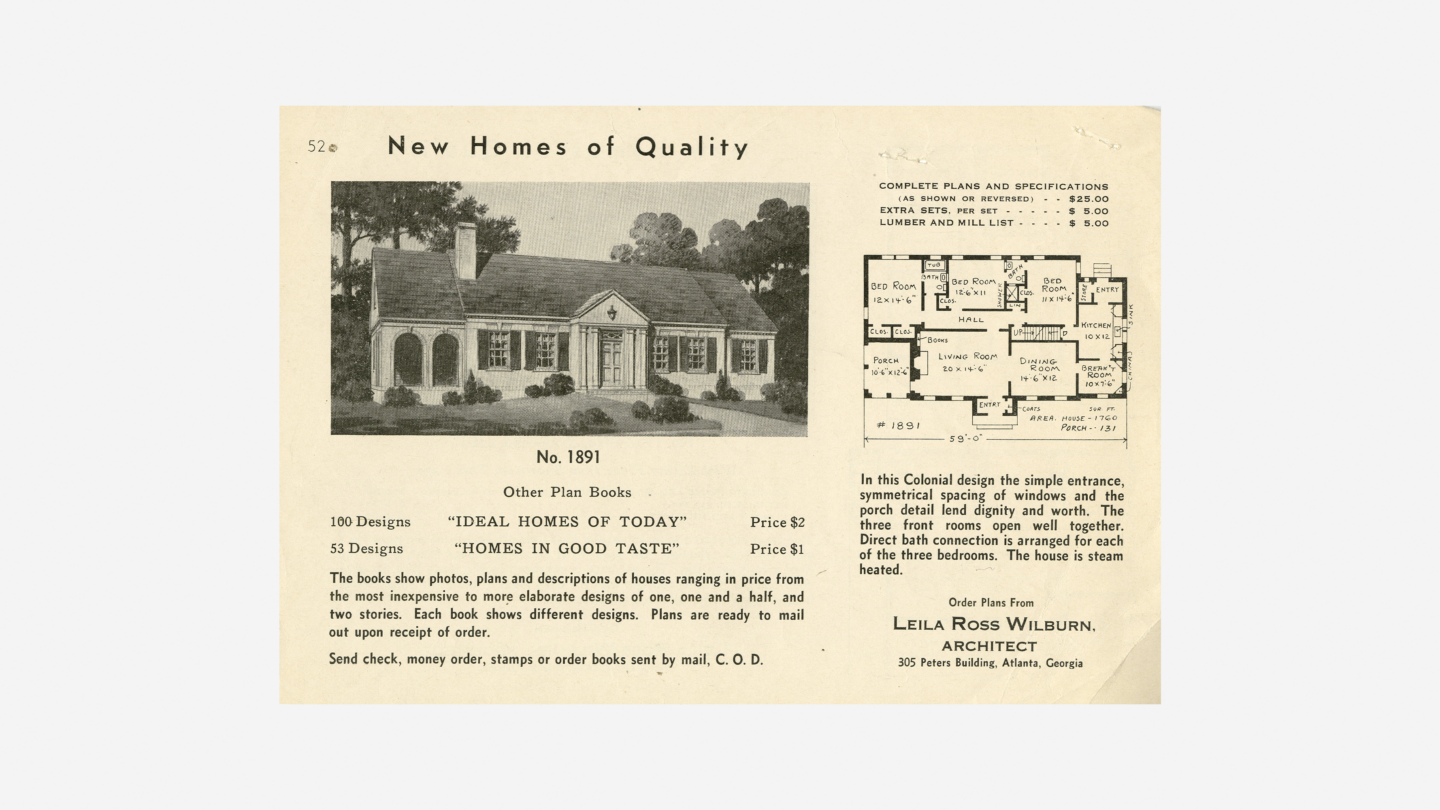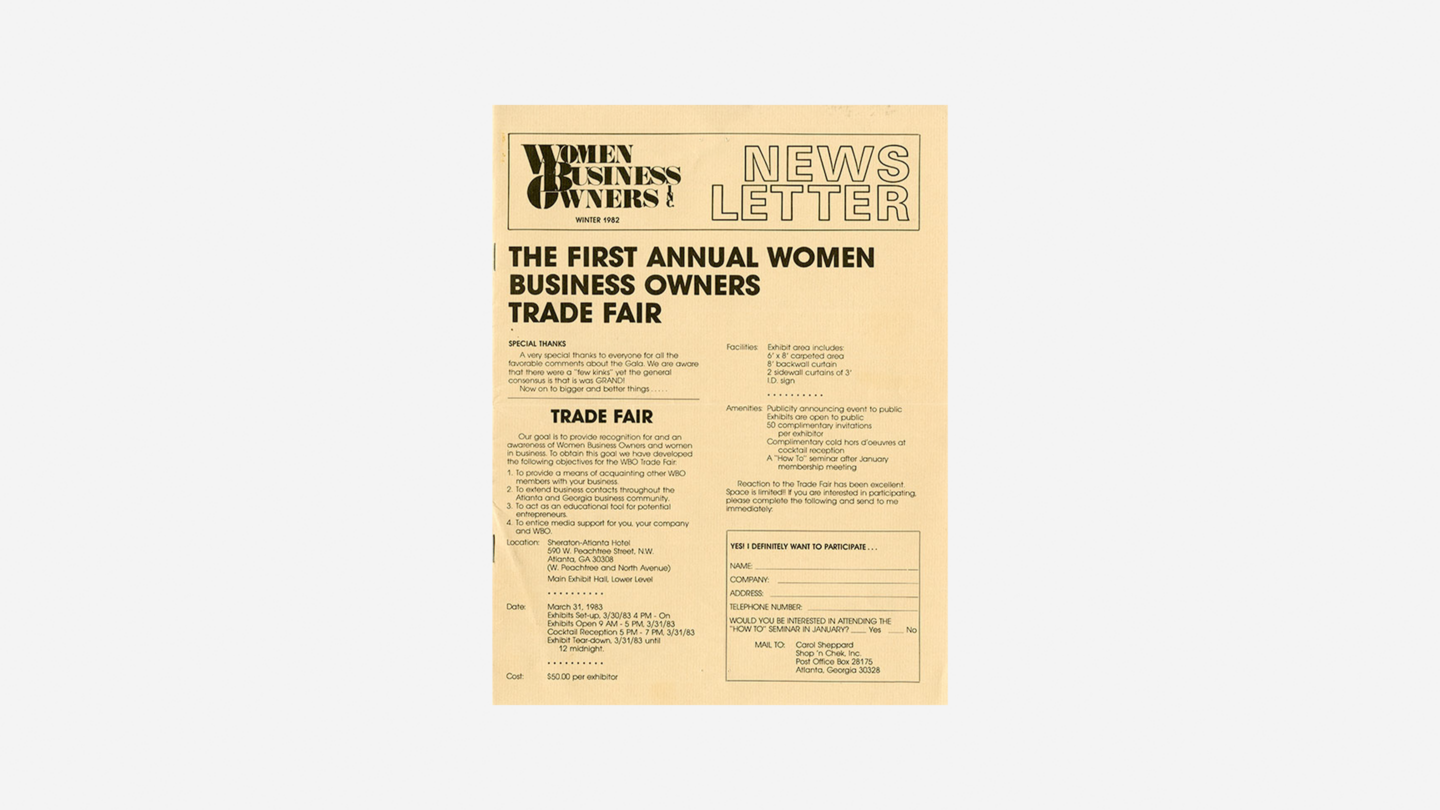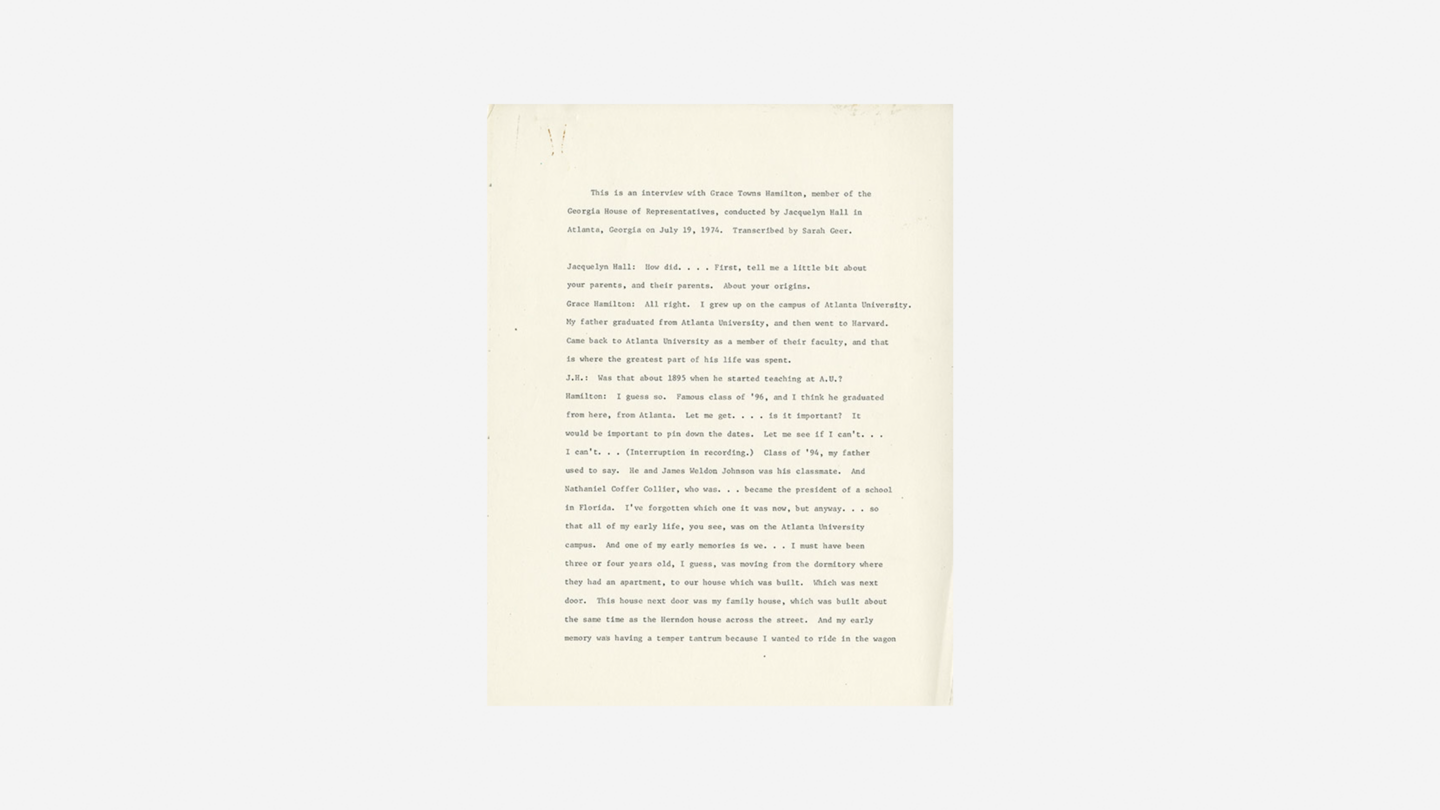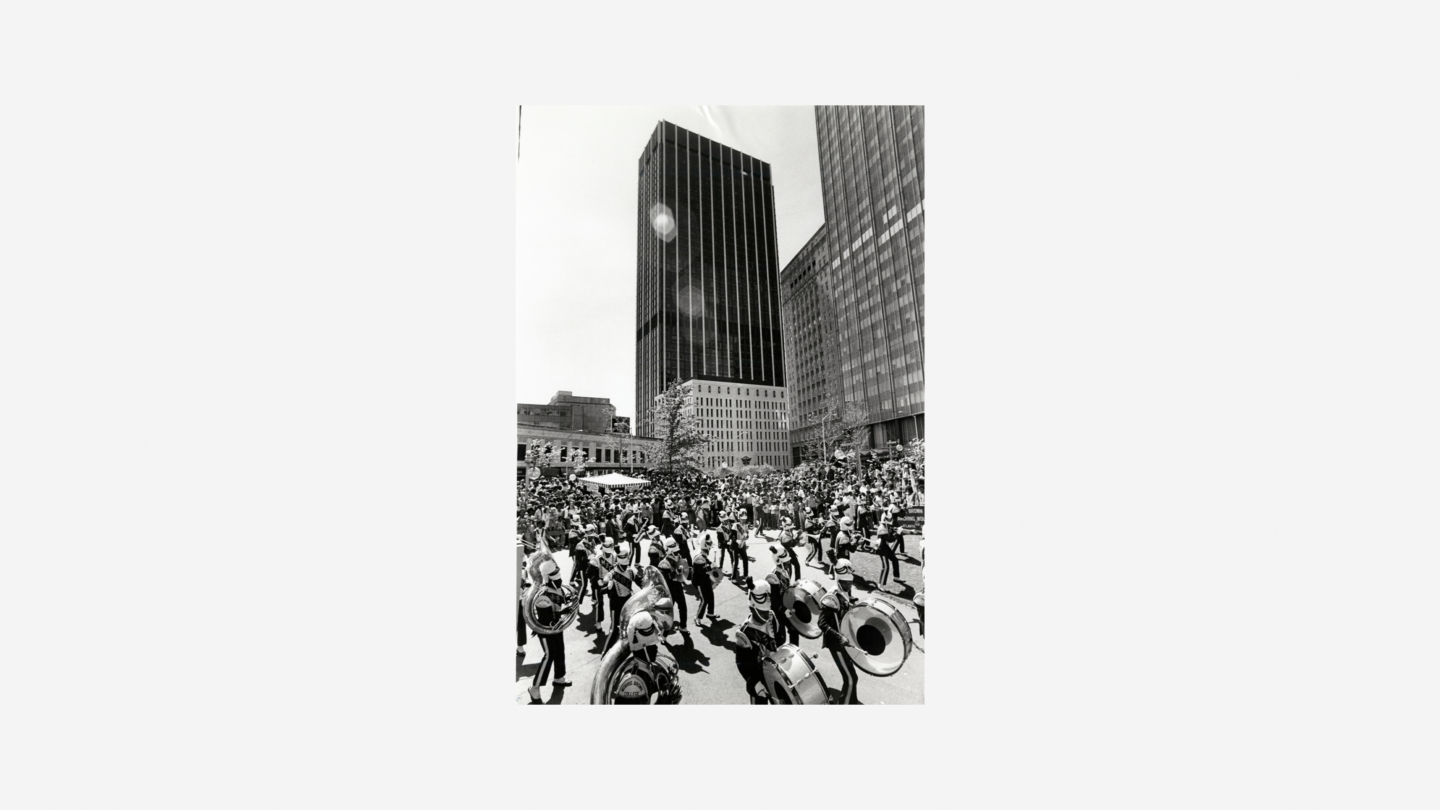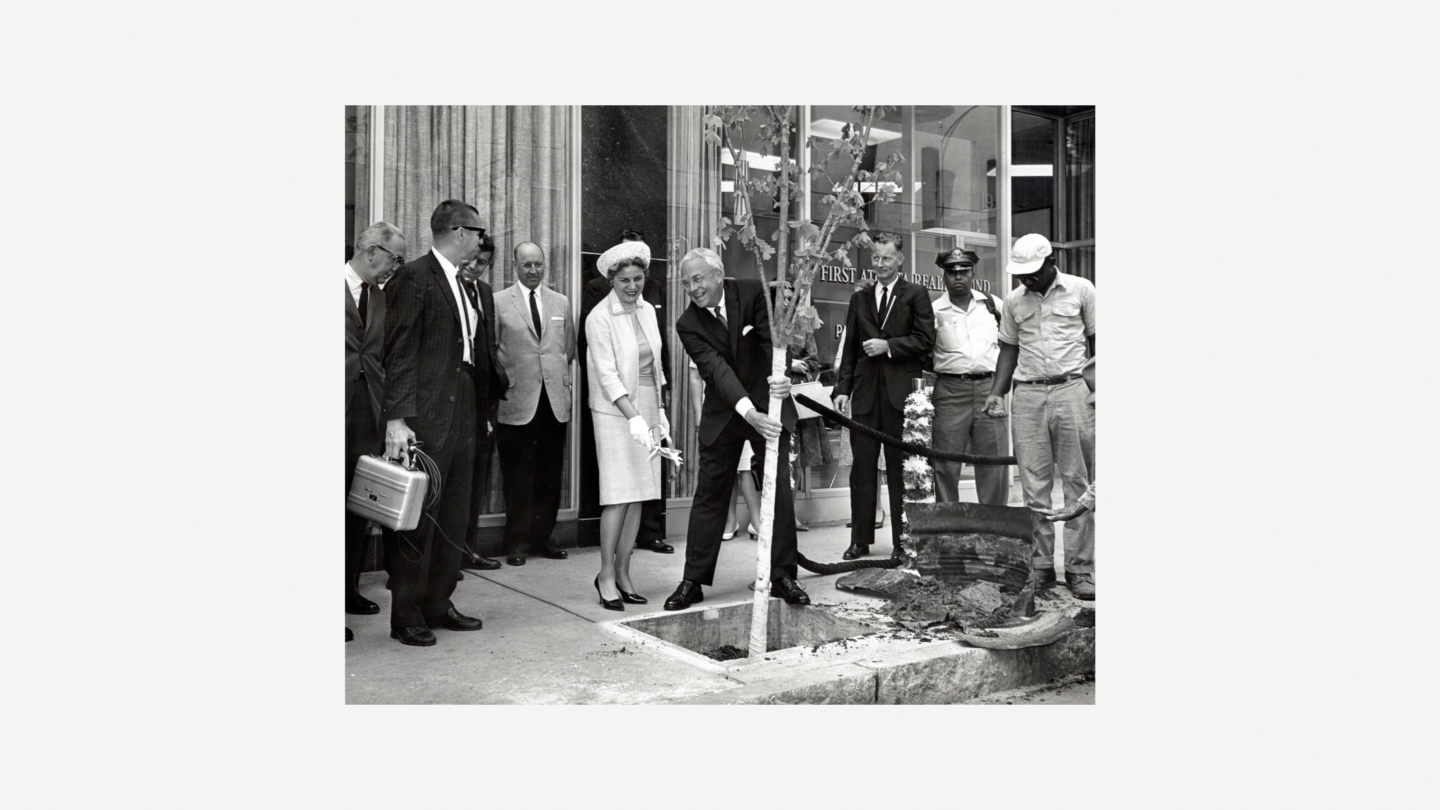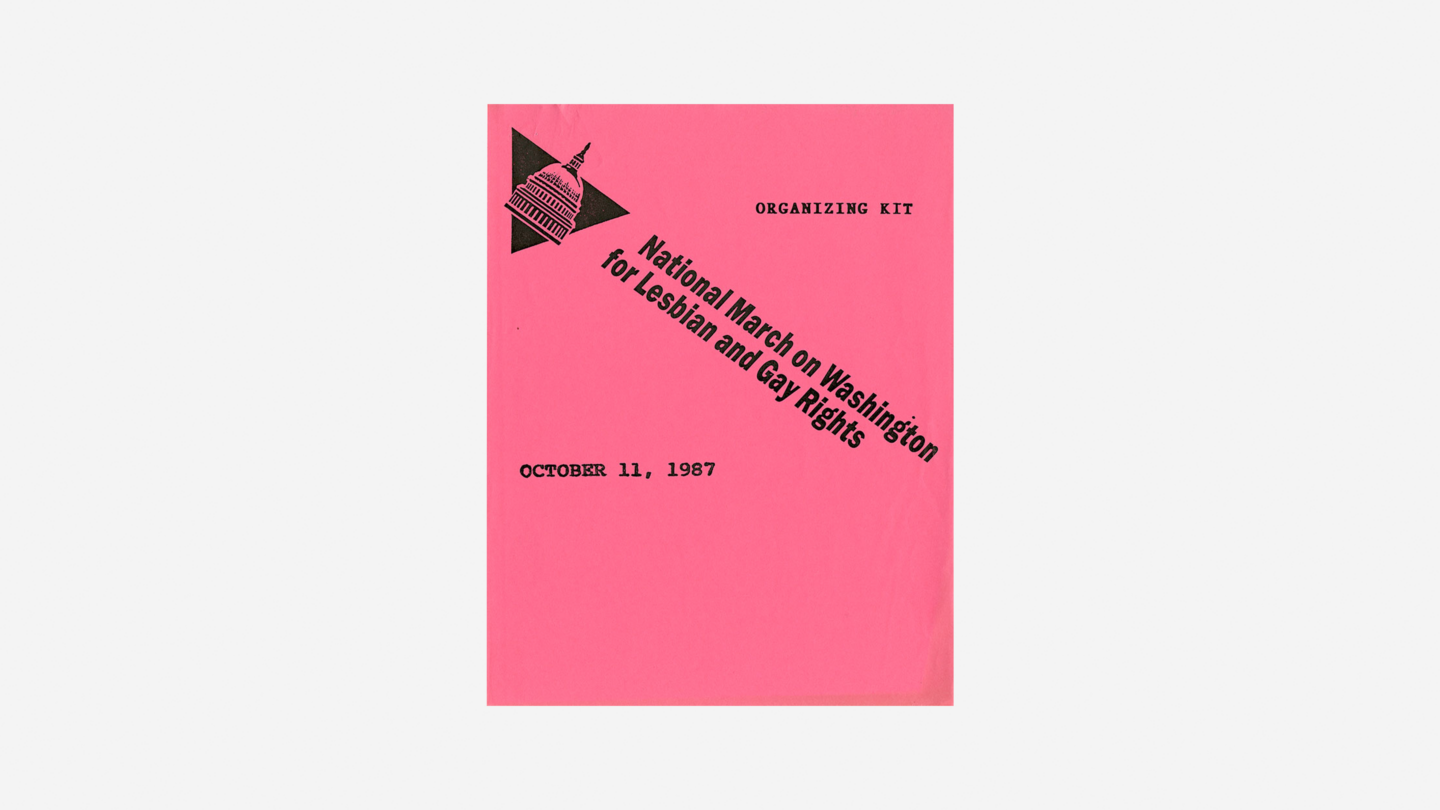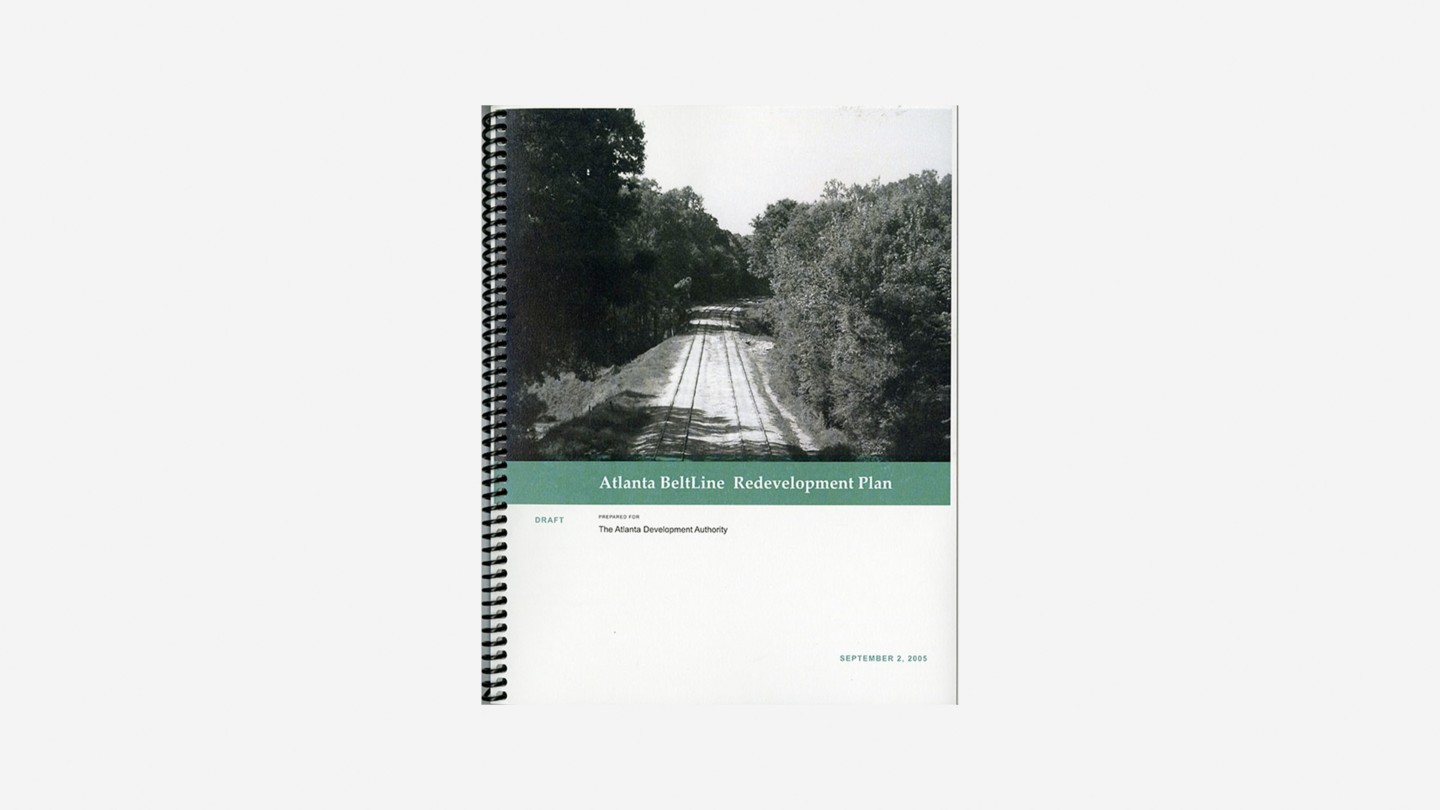 This collection contains images Suzanne Anderson took of Atlanta and metro Atlanta areas, prominent figures, and sporting events. Suzanne Anderson submitted most of the photos to Atlanta magazine. The bulk of the images depict a two-year project in which Anderson photographed Atlanta Police Department crime scenes, patrol work, funerals, and outreach events.
The collection also features photographs of major Atlanta and national figures, including Ralph David Abernathy, George Busbee, Jimmy Carter, Grace Towns Hamilton, Maynard Jackson, Burt Reynolds, Herman Talmadge, Hosea Williams, and Andrew Young.
Sporting events consist of Atlanta Falcons games, Peachtree Road Race, Road Atlanta, and National Wrestling Association's Georgia Championship. Of special note are images of a 1990 Martin Luther King Jr. Day parade in which Coretta Scott King and Martin Luther King Sr. were in attendance, as well as an Equal Rights Amendment march from the 1970s. All images were taken in Atlanta unless otherwise noted.
This collection documents the women's sports teams, Atlanta Tomboys. Included are game schedules, team rosters with details about players and points won, promotional material, and news clippings, some featuring the team's coach, Johnny Moon. Of special note is correspondence about sponsorships and exhibitions written by Johnny Moon. There are also sports programs highlighting Atlanta Tomboys, Lorelei Ladies, and other local women's teams. This collection also contains clippings about men's sports from the early 20th century.
This organization's records document the establishment and operation of Atlanta Women's Network. Areas of the organization include the board of directors, committee creation and work, luncheon and other event planning, and business operations. The bulk of papers consist of correspondence and memos, meeting minutes, marketing ephemera, newsletters and publications, and rosters and directories.
The Bunnen photograph collection contains photographs taken for the photographic portrait project "Movers and Shakers in Georgia" by Lucinda Bunnen and Frankie Coxe. The project images include notable political, business, cultural, and arts figures between 1976 and 1978 in Georgia.
Also included are photographs of events, such as Jimmy Carter's presidential election, a Decatur Metropolitan Atlanta Rapid Transit Authority (MARTA) planning meeting, the Ramblin' Raft Race on the Chattahoochee River, an Atlanta Symphony Orchestra concert in Piedmont Park, Atlanta Braves baseball team opening days, and Isamu Noguchi's Playscapes opening event in Piedmont Park.
This collection contains materials collected by Maria Helena Dolan that document her work in LGBTQ+ and feminist organizations, her personal life, events she attended, her work at MARTA, as well her various other interests, including gardening, arts, and travel.
Specific causes documented include AIDS awareness and safe sex, domestic violence, civil rights, and LGBTQ+ rights. Organizations represented include Atlanta History Center, Charis Books & More, Pride, ACLU, and Atlanta Lesbian and Gay History Thing, among others.
Types of materials include correspondence, periodicals and articles, business records, and organization and event ephemera.
Dolan saved drafts of articles she wrote for local publications, the bulk of which she submitted to Southern Voice. Of note are agendas from the Cobb County Board of Commissioners when Cobb County was planning to host events for the 1996 Olympic Games. LGBTQ+ organizations that Dolan was involved with, including Cobb Citizens Coalition, fought to convince Olympic organizers not to hold events in the county in response to existing anti-LGBTQ+ resolution.
This collection contains materials that document Sally Fanny Gleaton's career in women's suffrage advocacy. The bulk of papers are from the National League of Women Voters, which include annual convention pamphlets, financials, rosters, and receipts from hotels. Other items include a scrapbook, newspapers and clippings, a "Votes for Women" banner, greeting cards, and correspondence between Gleaton and other leaders and members of the women's suffrage movement.
The Gwin collection contains illustrations submitted to the society column edited by Yolande Copley Gwin at the Atlanta Journal. Editorial cartoonists featured in the collection include Clifford "Baldy" Baldowski, Lou "Eric" Erickson, Howard Paris, and others.
Also included are photographs of Gwin with possibly Atlanta Journal or Atlanta Constitution staff, as well as signed photographs of Georgia Governors Richard B. Russell Jr. and Lester Maddox. Of special note is a "Get Well Soon" card illustrated by Howard Paris and signed by Atlanta Journal and Atlanta Constitution staff, as well as a group photograph of a reunion of "The Ole Gang," a group of men from the Hills Park and Inman Park neighborhoods.
This collection contains images of Emily Bourne Grigsby's career as an opera singer and model, as well as her time as president of the Atlanta Music Club. Included are production stills from The Tales of Hoffman and Rigoletto with the San Francisco Opera, and images from the Moonlight Opera Company in Atlanta.
There are also photographs of Grigsby modeling at the Cloister at Sea Island, Georgia; on top of Stone Mountain; for an automobile advertisement, and others. Of special note is an image of Grigsby on stage during a reception for the Havalanta Games, an annual athletic competition between teams from Havana, Cuba, and Atlanta, sponsored by the Northside Atlanta Kiwanis Club.
The collection also contains an oral history interview conducted through the Georgia Institute of Technology's Living History program.
The Inman photograph collection contains images of Focal Point Inc.'s awards and recognitions, the staff and workshop, and the moldings they designed and manufactured. Examples of moldings and decorative medallions are shown after they were manufactured in the Focal Point workshop, or installed in residences and historic properties.
This collection documents the Reid and Lochrane families, as well as the associated families Grant and Rudolph. The bulk of papers is comprised of correspondence, primarily from Sallie Fannie Reid. Other items include legal material from Osborne Augustus Lochrane, such as speeches, legal decisions, telegraphs, and a funeral announcement; a valedictory speech, calling cards, calendars, receipts, and poetry from the Lochrane family; and receipts and Confederate Army military passes from the Reid family.
This collection is composed of digital images taken by Chris Mastin of the March for Science Atlanta, the Martin Luther King Jr. March and Rally in Atlanta, and the Women's March on Washington. Photographs in this collection depict protesters holding signs and marching in downtown Atlanta and Washington, D.C. The Women's March on Washington photographs also include images of protesters traveling on a charter bus from Atlanta to Washington, D.C.
This collection contains documents created and collected by the Roan family. Materials include school documents from various Atlanta and DeKalb County institutions; work papers from Judge Roan and Tattie Mae Roan; military and travel papers from Charles Roan; and music and theater programs. The bulk of the material is contained within three scrapbooks, primarily consisting of news clippings, but also including photographs and other ephemera. One of the scrapbooks documents Margaret Zattau Roan's studies at Wesleyan College. Of particular note in the scrapbooks are materials about Margaret Zattau Roan's work as a suffragist, activist, and music therapist.
The Wilburn architectural collection documents the prolific work of one of Atlanta's pioneer woman architects and businesswoman. It is comprised primarily of architectural plans, photographs, negatives, and slides of private residences, multi-family homes, and apartment buildings Wilburn designed during her career. Many of the photographs consist of images of multi-family homes she designed during her initial years as an architect.
This collection documents Darlene Roth's professional work at the History Group, Inc., Atlanta History Center, and Darlene Roth and Associates, Inc. The bulk of papers are historical surveys and reports about the Atlanta metropolitan area that she completed as research assessments for corporate clients such as MARTA, Georgia Department of Natural Resources, and Atlanta Urban Design Commission.
Papers include records, reports, surveys, notes, maps, and correspondence. Of particular note is Roth's research into land owned by MARTA and records from an investigation of The Abbey, an Atlanta restaurant converted from the 19th-century St. Paul's Presbyterian Church.
This collection contains images and items related to the Women's Chamber of Commerce of Atlanta's outreach activities and members. Included are photographs, negatives, and slides of annual events and contests, as well as WCC members and officers, meetings, and committees. Also included are materials related to activities conducted in partnership with the Atlanta Chamber of Commerce and the Atlanta Junior Chamber of Commerce.
The Woolard Papers contains materials pertaining to Catheren M. Woolard's career on the Atlanta City Council, including campaign flyers, voter surveys, press clippings about her work, legal paperwork, and administrative binders. The bulk of documents are planning materials
about the construction of the Atlanta Beltline, such as financial and environmental studies,
presentations, and magazines and publications. Also included are documents related to
Woolard's service on the Atlanta March Committee for the National March on Washington for Lesbian and Gay Rights in 1987.
The Road to Good Taste: The Design Life of Ruby Ross Wood
Atlanta History Center is proud to present a new exhibition on the life and work of one of America's most influential interior designers. From her early days as a journalist to opening her own firm, Ruby Ross Wood's work was always characterized by eclectic combinations of furniture, bold color choices, and impeccable taste.
Explore now
Story

On September 27, 2023, Atlanta History Center had the privilege of hosting 100+ students from Genesis Innovation Academy as a part of the powHER project spearheaded by Maria Taylor, in partnership with Garth Brooks' Teammates for Kids Foundation.

Story

From the Wright brothers' sister Katherine to Gladys Poole, the first licensed female pilot in Georgia, women have played a pivotal role in aviation. Despite facing dangers and gender barriers, these pioneers soared into history. Poole secretly trained to fly in the male-dominated 1920s, performing in aerial shows. Evelyn Greenblatt Howren served in WWII as part of the Women's Airforce Service Pilots. Janet Harmon Bragg, a Black aviator, confronted racial prejudice to obtain a commercial pilot's license.

Exhibition

Atlanta History Center is proud to present a new exhibition on the life and work of one of America's most influential interior designers. From her early days as a journalist to opening her own firm, Ruby Ross Wood's work was always characterized by eclectic combinations of furniture, bold color choices, and impeccable taste.

Story

Viola Ross Napier and Bessie Kempton Crowell made history as the first women to hold elected office in Georgia. As legislators they faced opposition and a political ceiling that made their journey difficult. Despite this, Napier and Kempton Crowell left a lasting legacy visible even today.
Kenan Research Center preserves extensive primary source holdings for the study of Atlanta.

Atlanta History Center is using our resources to explore the history of the components that make a healthy democratic system, including methods of civic engagement, widespread and informed voter participation, civil rights, and community leadership.

Designed by Philip Trammel Shutze in 1928 for Edward and Emily Inman, Swan House is listed on the National Register of Historic Places.