Founded by Hungarian-born immigrant Morris Rich in 1867, Rich's department store grew to become a beloved Southern institution.
In 1924, M. Rich & Brothers Co. moved to the corner of Alabama and Broad Streets. In 1948, Rich's first placed a Christmas tree on the roof of the Crystal Bridge, which connected the main store with the new Store for Homes across Forsyth Street. The lighting of the Great Tree became a Thanksgiving night tradition that continued downtown until 1990. The Pink Pig monorail debuted in 1959, delighting children before visiting Santa as they rode above the toy department, or later on the rooftop.
Family control of the company ended in 1976 when Rich's merged with Federated Department Stores. In 1994, Rich's competitor R.H. Macy & Co. merged with Federated and shoppers adjusted to the dual name brand of Rich's-Macy's. In March 2005, Federated dropped the Rich's name and Atlanta's hometown department store disappeared.
Cover Image:
Children ride the Pink Pig monorail on the roof of Rich's department store in downtown Atlanta, 1981.
If you were a child in Atlanta, and its suburbs, when I was growing up in the 1960s and early 1970s, going for the Lighting of the Great Tree, shopping for your parents' Christmas gifts, and riding the Pink Pig were holiday rituals.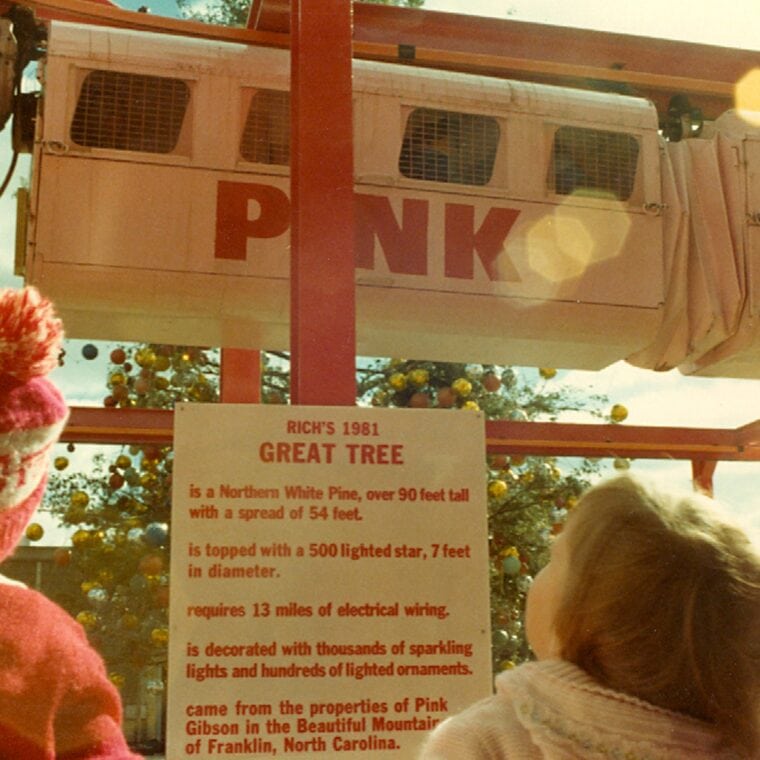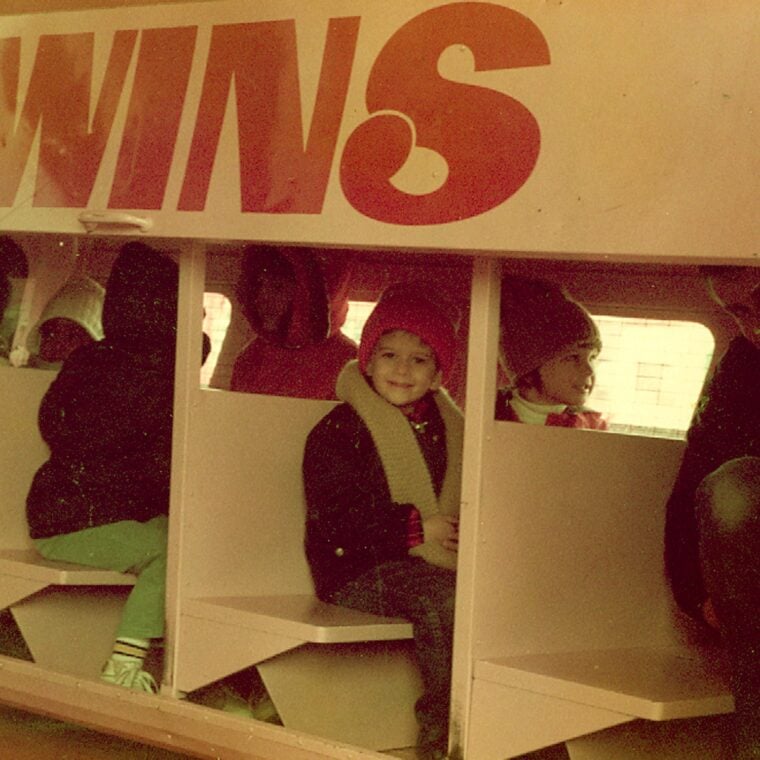 Founded in October 1885, the Georgia School of Technology utilized $65,000 in state appropriations to establish a 400-acre campus on the northern edge of the city.