Over the past two years, visitors to our campus have seen cover crops growing in planting beds across from the Lloyd and Mary Ann Whitaker Cyclorama Building, Rollins Gallery, and café space. While those crops improved soil structure and fertility in locations compacted by years of residential construction, other areas were simultaneously renovated and planted in line with a new vision for Atlanta History Center's entrance landscape— the Entrance Gardens.
The design of this new garden takes inspiration from the New Perennial Movement, an evolution of the Dutch Wave and the New American Garden. Famous examples in the U.S. include the High Line of New York City and the Lurie Garden in Chicago's Millennium Park. Dutch plantsman Piet Oudolf, a pioneer of the movement, created planting schemes for both of those gardens.
Despite its name, this style is not particularly new, but has been successfully moving across Europe and the U.S., primarily in the northern and western regions. This new installation helps bring the movement to the South, on the front porch of Atlanta History Center.
This series of garden spaces is designed to immerse visitors in a thoughtfully curated environment from the minute they enter the property. The Goizueta Gardens experience begins by reconnecting people to nature, with a naturalistic and amplified version of nature, attuned to the ecology of local conditions.
This garden benefits wildlife from the all-important soil microbes to pollinators to birds and mammals seeking shelter and sustenance. Compost created by Goizueta Gardens staff was used to amend the soil. The plants selected do not require extra fertilization or other chemical inputs because they are carefully matched to the variety of soil and light conditions presented in these gardens.
New Perennial Movement gardens also present a different perspective of beauty, contrasting with more traditional Atlanta styles including classic boxwood and shade perennials, annual color displays, or mixed border aesthetics.
This style of garden features mass plantings of perennials (plants that return year after year), with emphasis on grasses, stemming from the look of American prairies. Large sweeps of plants weave in and out of each other, intermingling, while others are scattered throughout. Strongly defined clipped evergreen shrubs or deciduous trees are placed next to the swathes of perennials across the entire stretch of the gardens. Plant placement reflects naturally occurring distribution patterns. Given the close proximity of plants to each other, understanding plant "sociability" is important, because as with people, not all plants make good neighbors. As the garden grows over the next few years, there will be no bare ground to be seen, reducing growth of unwanted weeds.
Unlike our usual American habit of tidying up gardens, the Entrance Gardens will not be universally cut back in fall. Instead, plants will be left standing all winter as they would in the wild—a good idea for any garden, since this helps provide cover for the soil, retains moisture, prevents erosion, and provides habitat for wildlife.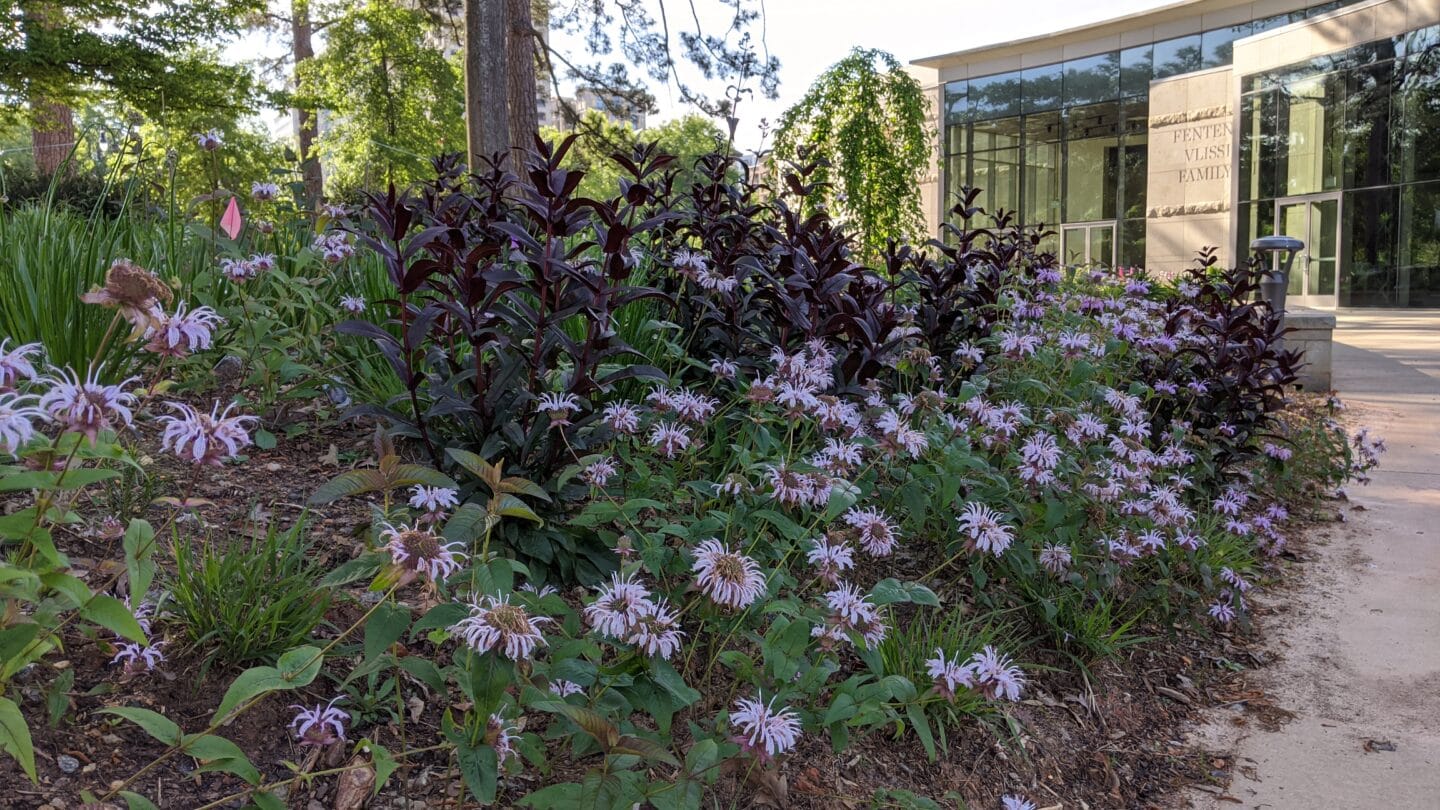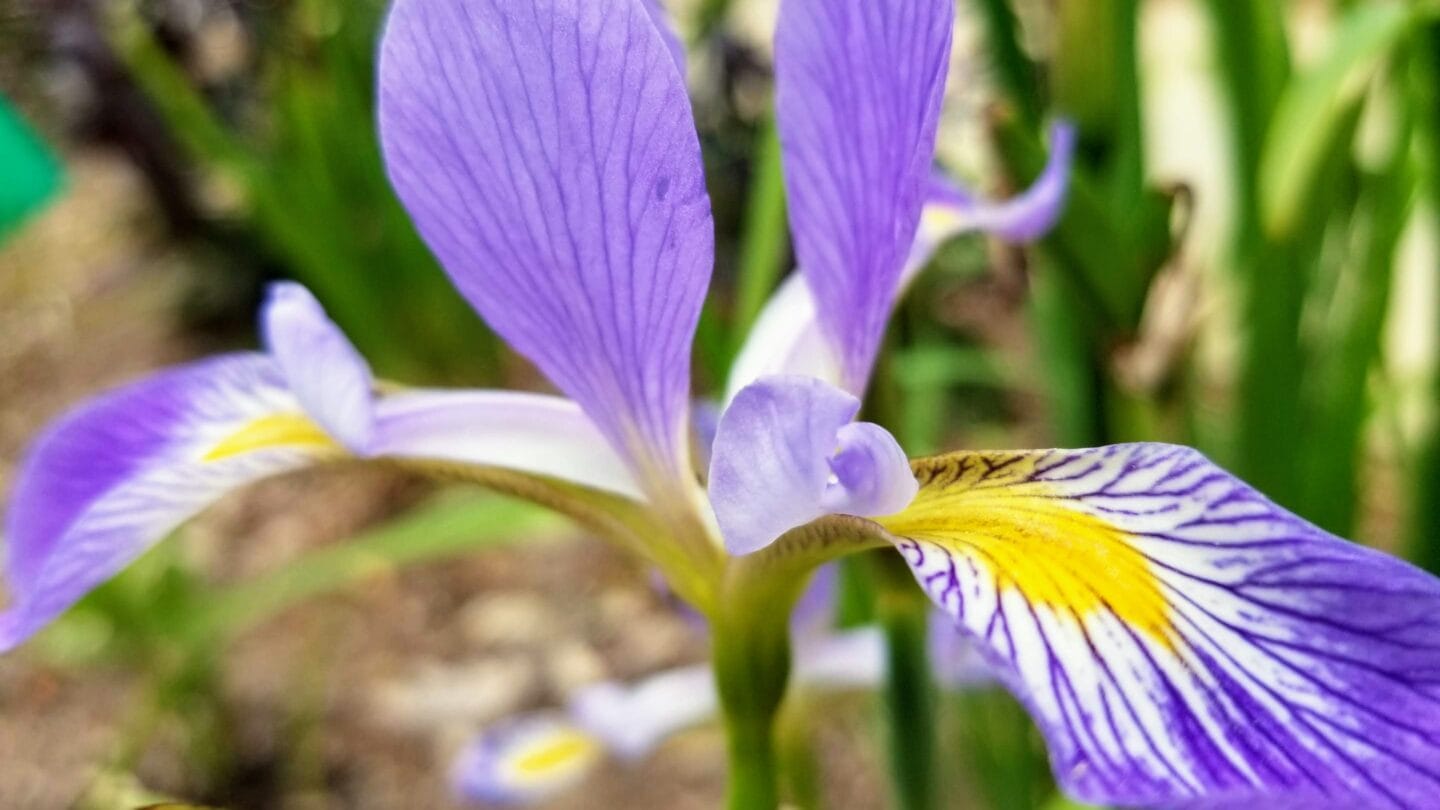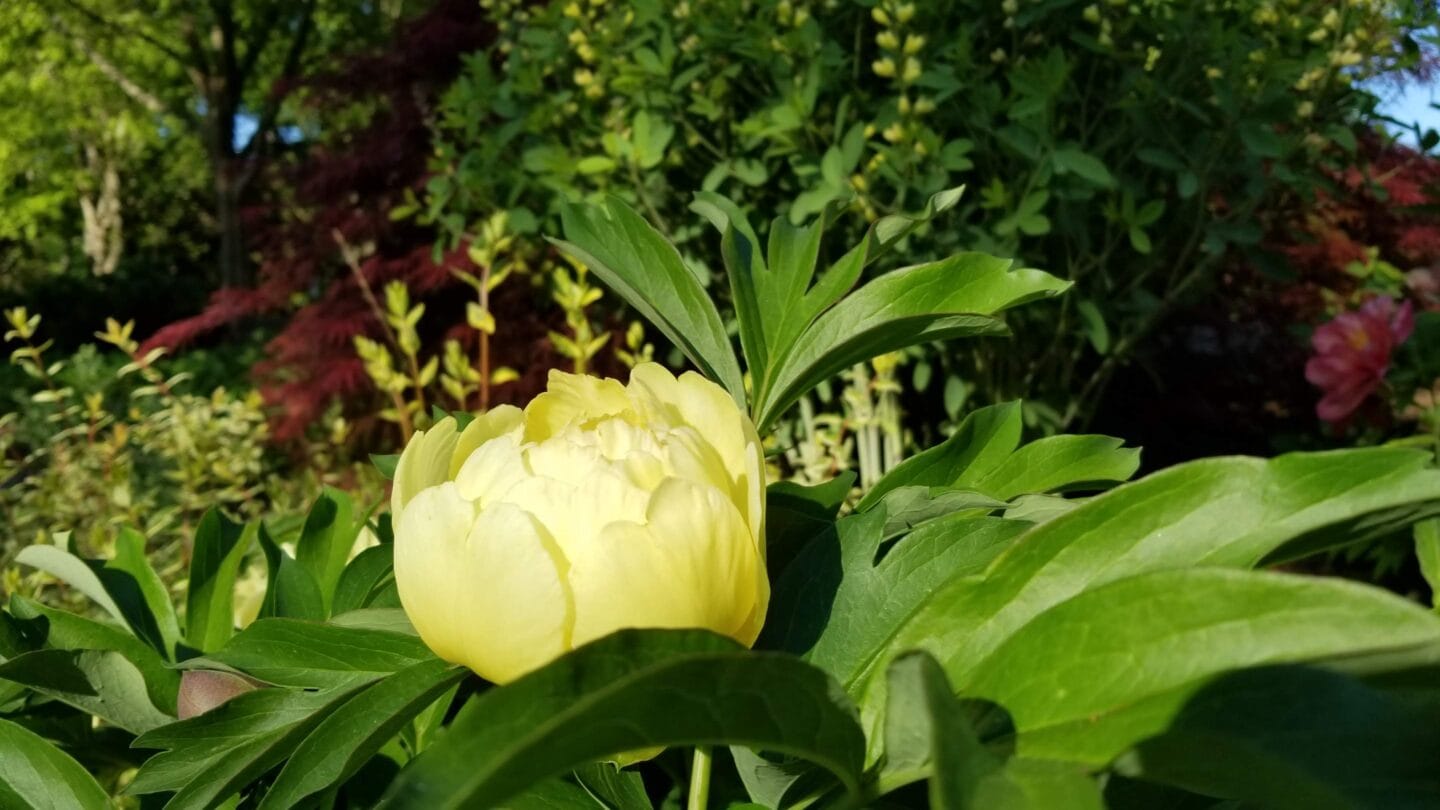 The garden has other distinctive traits—it is a New Perennial Movement garden designed for the South. To accommodate the region's bewildering assault of intense drought, heavy downpours, wildly fluctuating temperatures, and preponderance of clay soil, the typical New Perennial plant selections had to be refined. Over half of the 10,000 plants that have been placed in the Entrance Gardens so far are native to Georgia, including uncommon species that deserve wider recognition and use in gardens.
Plants that support high numbers of pollinators were researched and used in large quantities to combat the worldwide rapid reduction in pollinator populations. This garden will be buzzing with pollinators— which also means it will attract birds who eat insects and rely on insect larvae for their young.
As with all our gardening endeavors, the plants within the Entrance Gardens are being accessioned, tagged, and recorded in our Living Collections database. Informative display labels will be provided for each of the species in this landscape.
The next time you visit Atlanta History Center, we hope you slow down as you move through the Entrance Gardens on your way into our campus. You deserve to take a moment to look around and reconnect with nature in the midst of bustling Buckhead.
---
Goizueta Gardens at Atlanta History Center offer 33 acres to explore the variety of landscapes that have shaped our city's history. Comprising nine distinct gardens, Goizueta Gardens contains preserved woodland, diverse plant collections, and heritage-breed animals. Through the American Chestnut Foundation partnership, our sustainability practices, and other initiatives, we encourage our guests to study the ecological history of our city and take part in its next chapter. Whether they're among the swaying native grasses of our Entrance Gardens or walking through rows of edible plants at Smith Farm, visitors to Goizueta Gardens find themselves steeped in the historic landscapes that make our city and its history unique.