Explore highlights of our vast museum collections.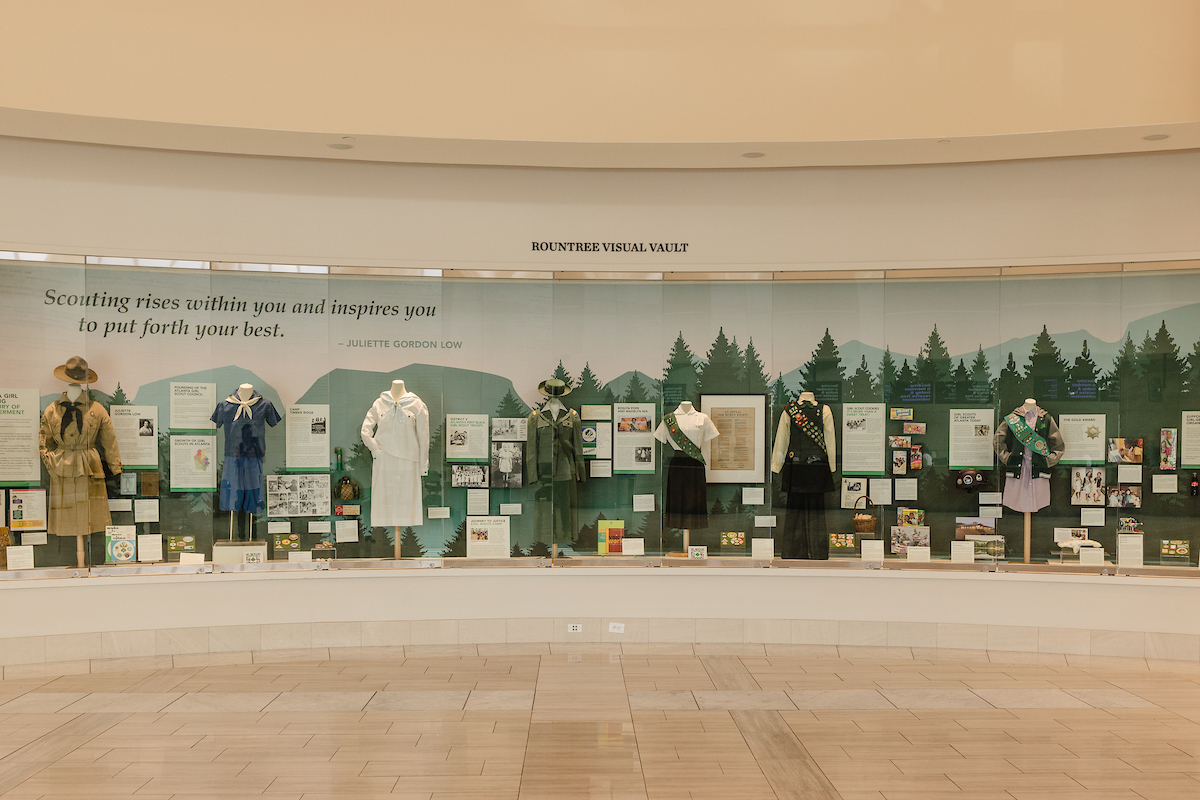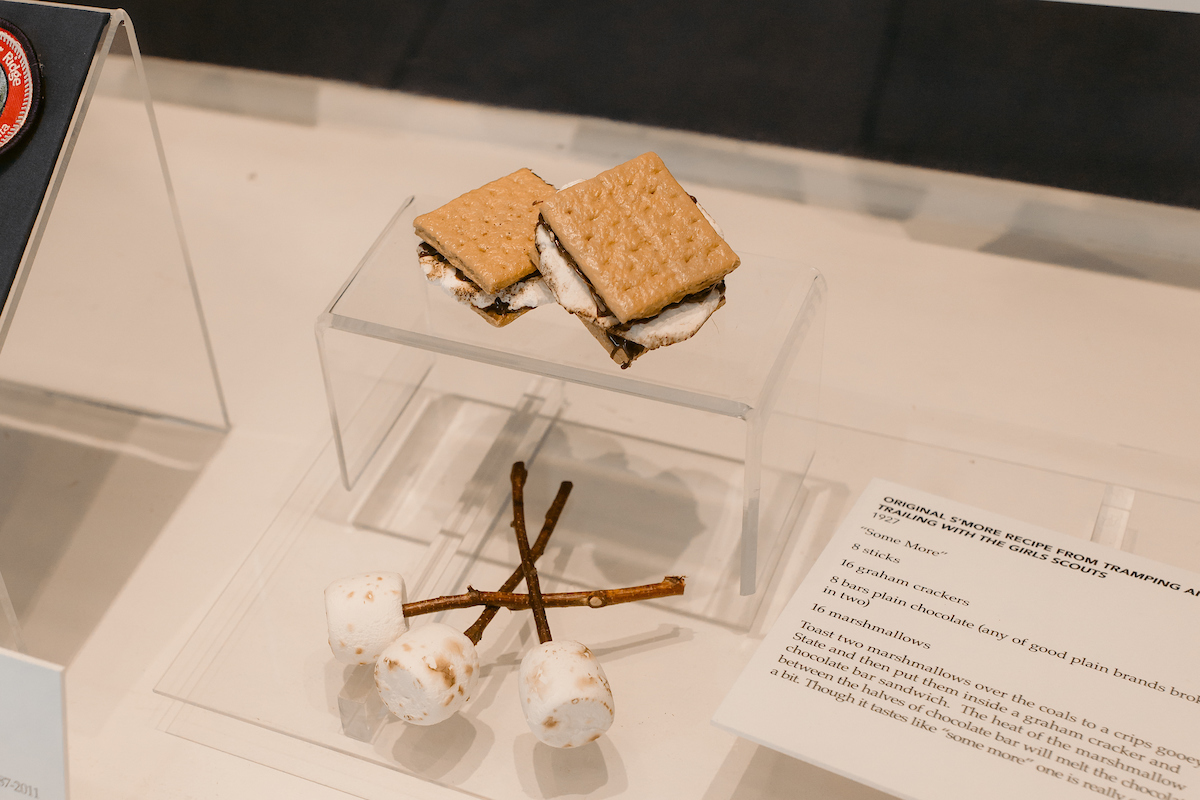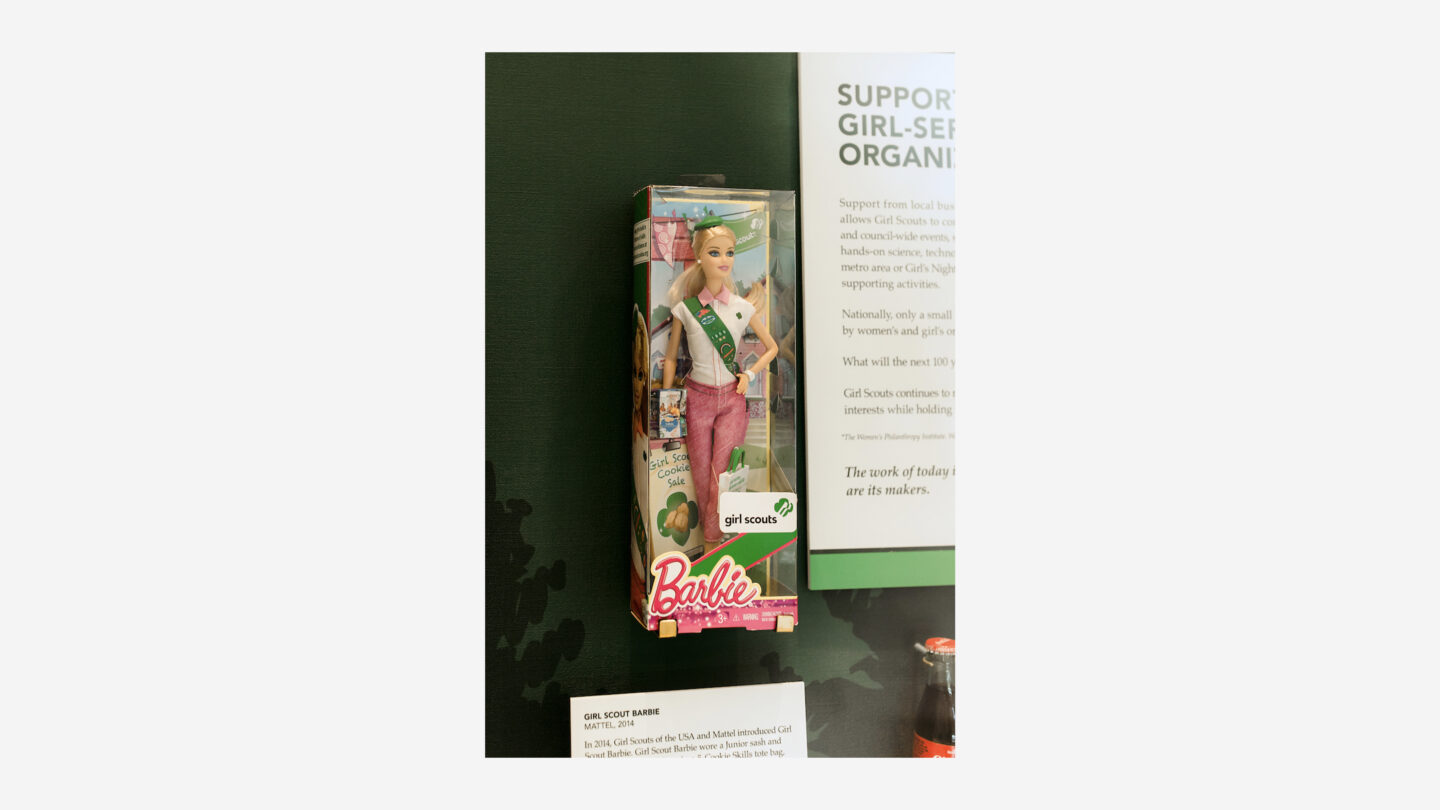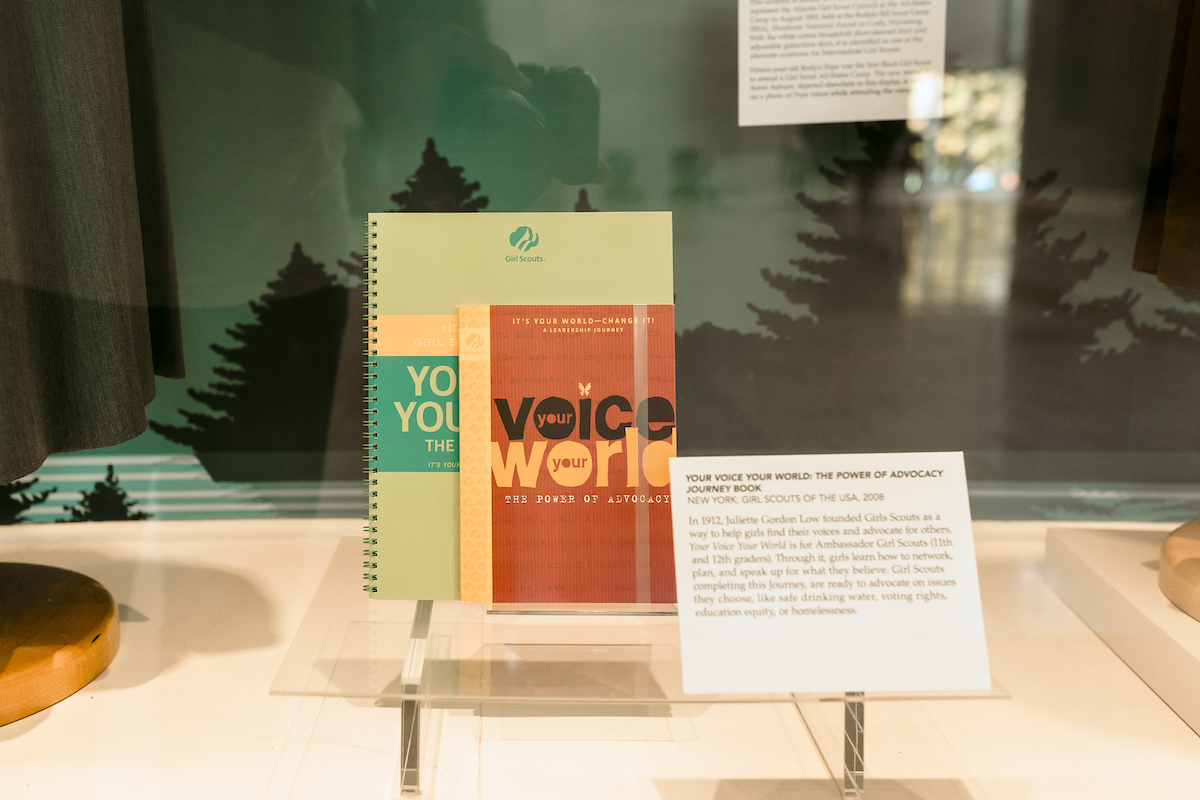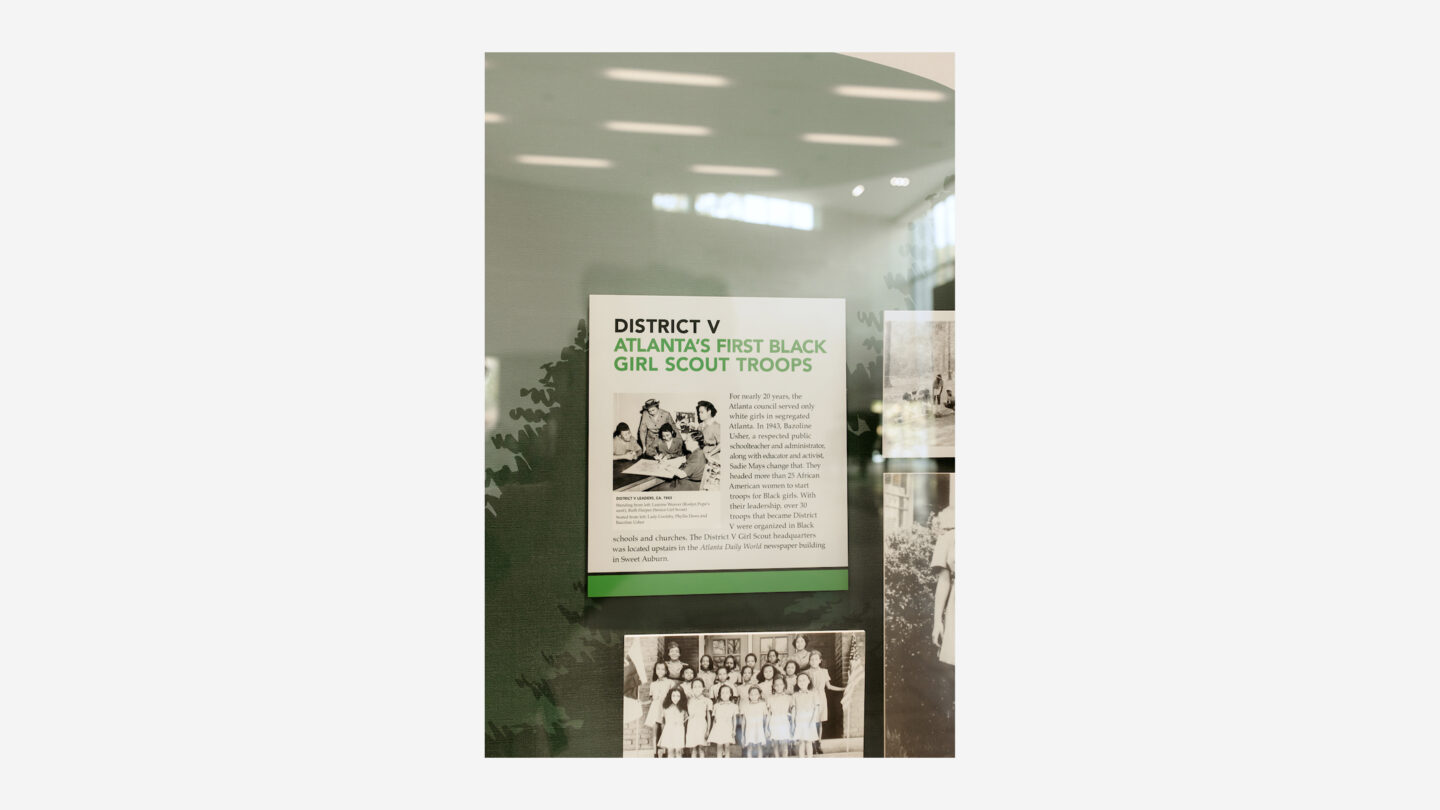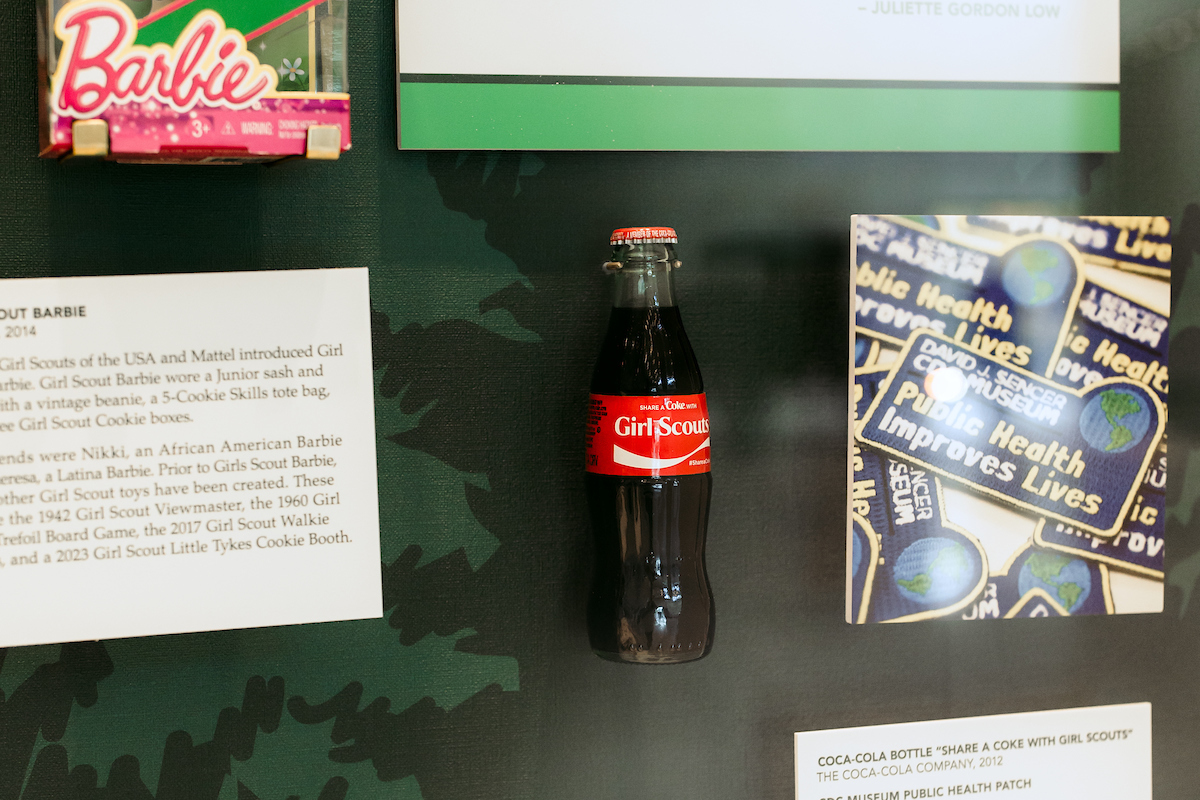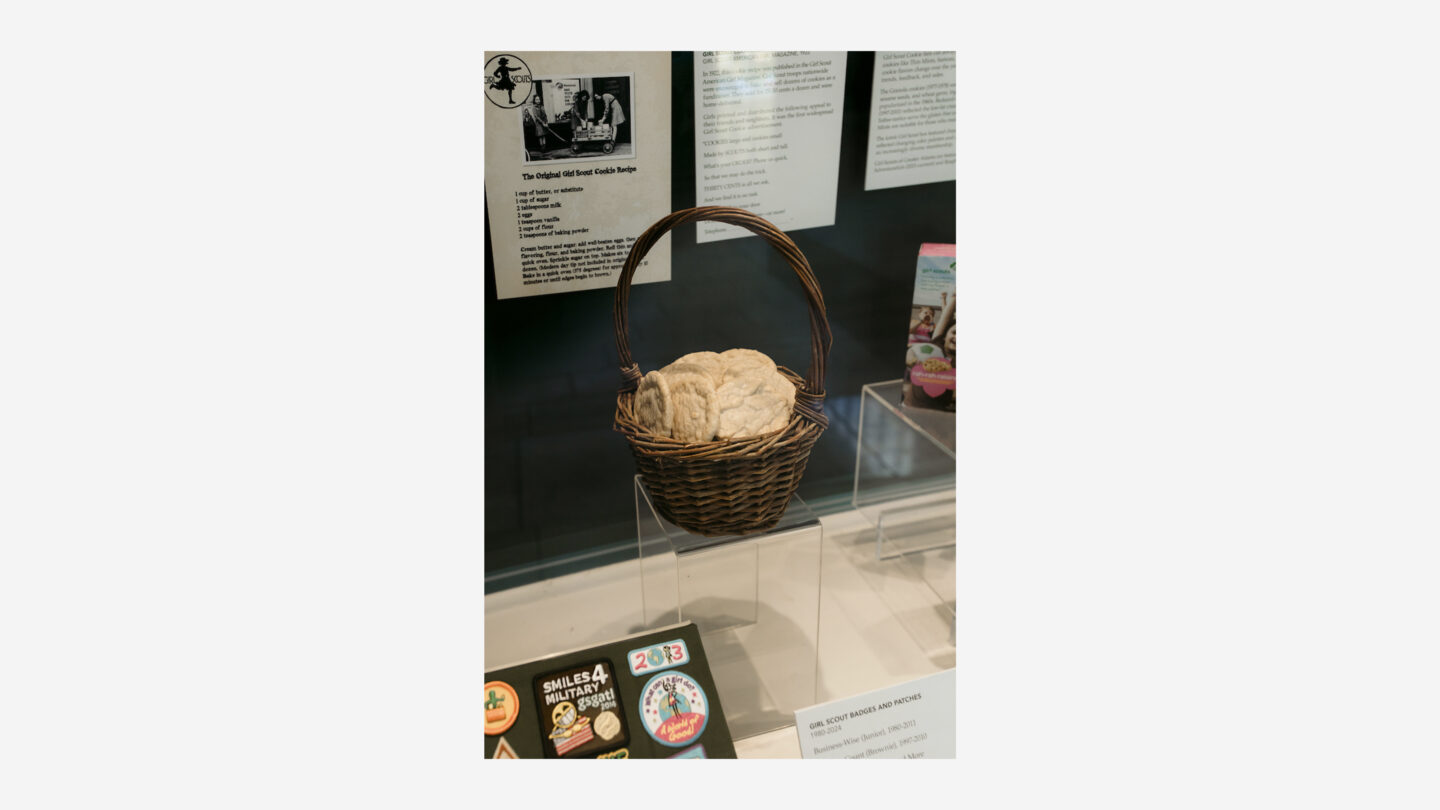 Located in the Allen Atrium, the Don and Neva Dixon Rountree Visual Vault contains curated displays designed to tell stories and provide selections from the broad collections of the Atlanta History Museum and Kenan Research Center. These presentations contain artifacts and material culture acquired by Atlanta History Center over more than 95 years, including textiles and fashion, decorative arts, photography, and books and other publications.
Atlanta Girl Scouting: A Century of Empowerment is currently on display. Since 1921, the Girl Scouts of Greater Atlanta Council has strived to create girls of "Courage, Confidence, and Character who make the world a better place." In the past 100 years, roughly one million Atlanta area girls have worn the Girl Scout uniform and learned leadership, volunteerism, life skills, and civic duty.
Today, Girl Scouts of Greater Atlanta encompasses 34 counties stretching from Upson County, approximately 90 miles south of Atlanta, to a portion of Polk County, Tennessee, east of Chattanooga. The current combined membership is around 34,000.
For nearly 20 years, the Atlanta council served only white girls in segregated Atlanta. In 1943, Bazoline Usher, a respected public school teacher and administrator, along with educator and activist, Sadie Mays change that. They headed more than 25 African American women to start troops for Black girls. With their leadership, over 30 troops that became District V were organized in Black schools and churches. The District V Girl Scout headquarters was located upstairs in the Atlanta Daily World newspaper building in Sweet Auburn.
Notable District V Girl Scouts included Roslyn Pope, author of "An Appeal For Human Rights" in 1960, and Madelyn Nix, who integrated Atlanta Public Schools in 1961.
In 1924, Atlanta Civitan Club donated 39 ½ wooded acres near Mableton, Georgia to create a camp for Atlanta Girl Scouts. Today, Camp Timber Ridge has grown to 240 acres and provides many Atlanta metro area girls there first outdoor experiences. The camp is also home to Journey to Justice, a civil rights camp that brings girls from across the nation to experience the places where history happened.
This installation is made possible by the funding of the Girl Scouts of Greater Atlanta and its partners and is on display until May 2024.
The extensive collection of furniture at Atlanta History Center contains a variety of uses and forms for an individual's comfort, relaxation, and work. Chairs—seating furniture—are only one small component of the full collection.

The display featured the work of fashion designer and native Atlantan Ann Moore. Moore's earliest inspiration came from seeing hand-sewn doll clothes that belonged to one of her childhood playmates.

This display featured artifacts and archival items related to the history of the Chattahoochee River, including stories of the region's Indigenous peoples to current uses and issues.

The Mary Hambidge display included a combination of dresses, flat textiles, photographs, and text panels, showcasing the life and work of this influential Georgia artist.

The Olympic & Paralympic display explored the legacy and spirit of the Games through Atlanta History Center's distinctive Olympics collection, including artifacts from the Atlanta Games, a world-wide selection of Olympic torches, and artifacts and mascots from Paralympic Games around the globe.
Visit our new atrium that serves as a hub for all things Atlanta History Center.

Explore more than 20 onsite and online exhibitions about the people, cultures, and history that have shaped Atlanta.

Our museum collections preserve and tell the stories of all of Atlanta and the region.