Explore highlights of our vast museum collections.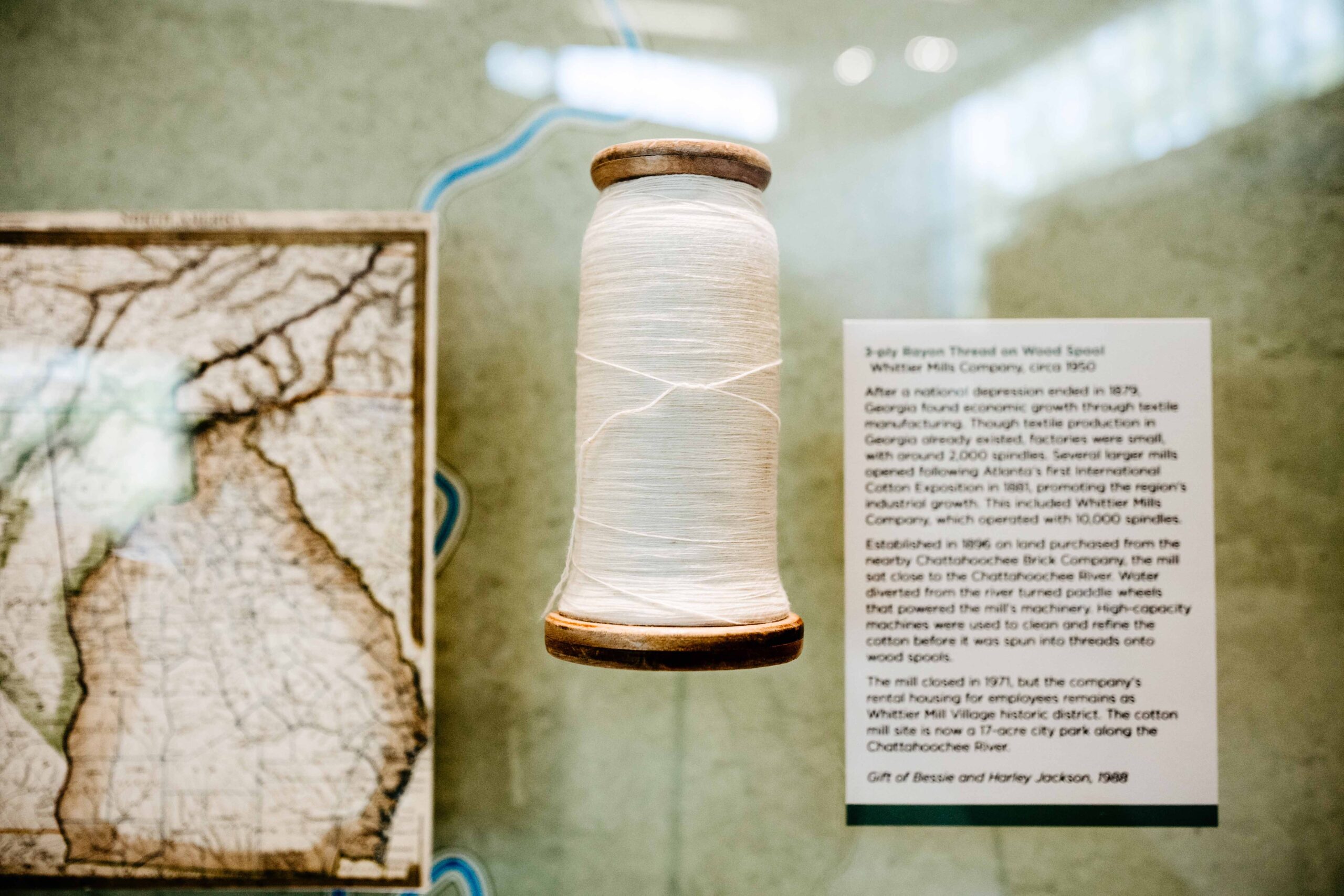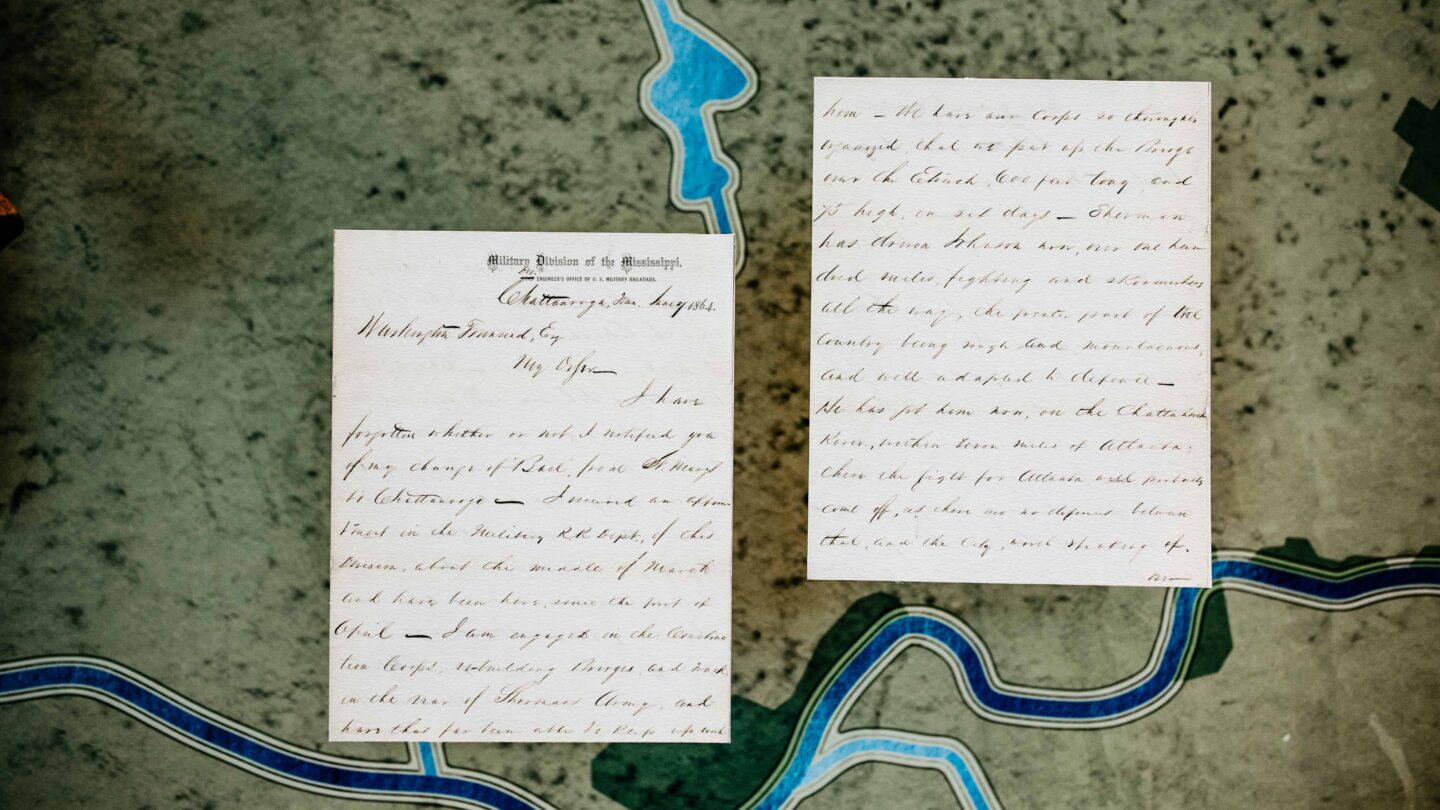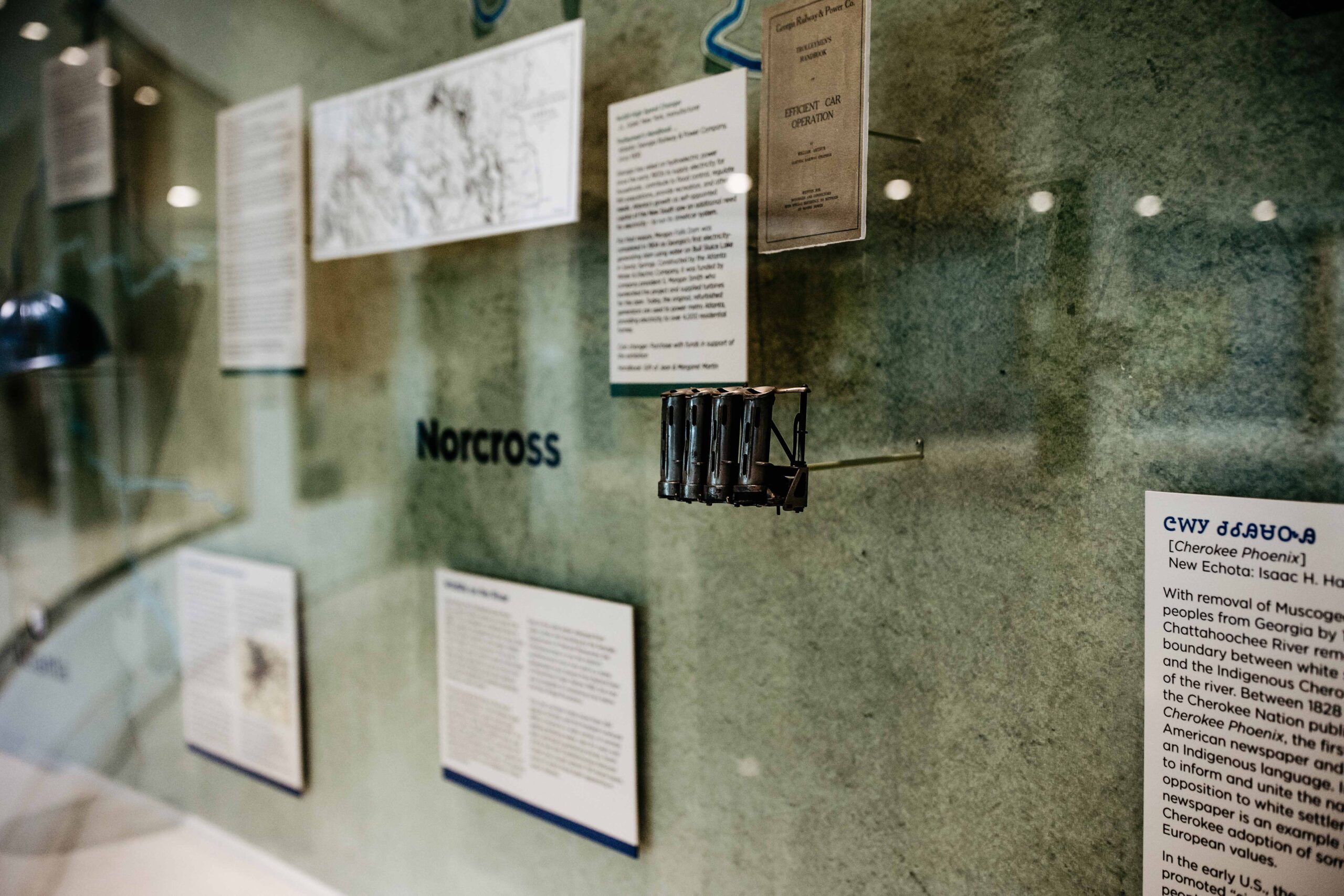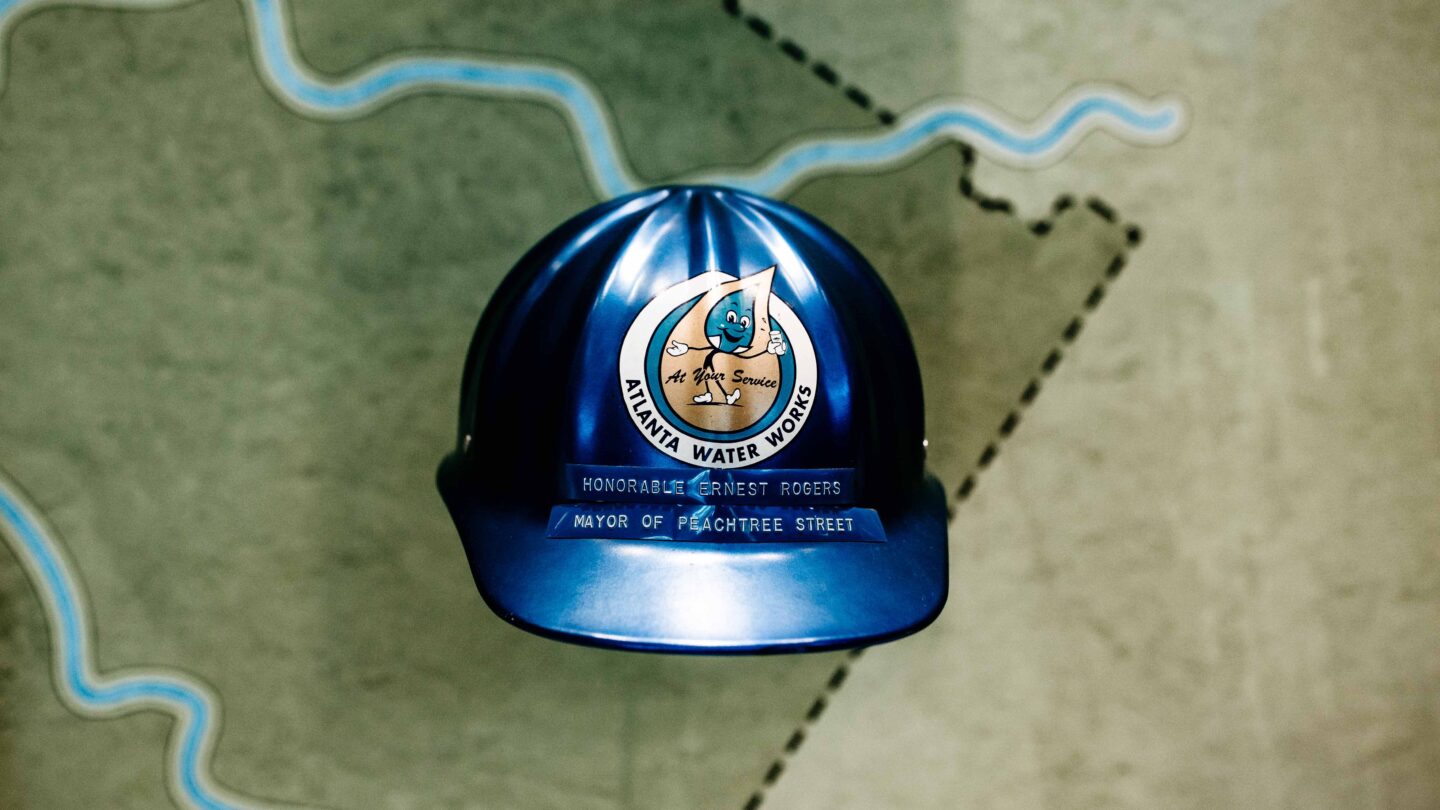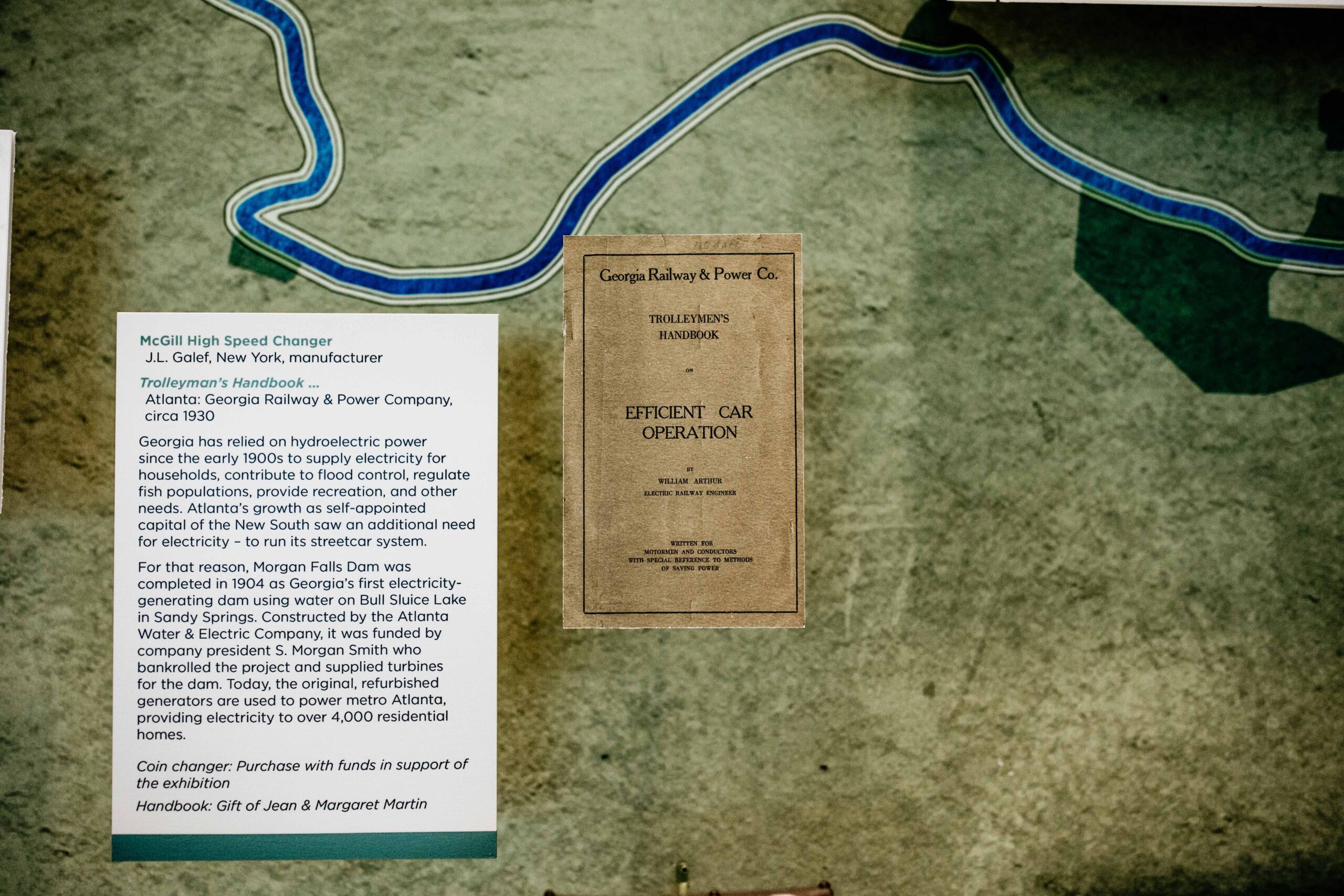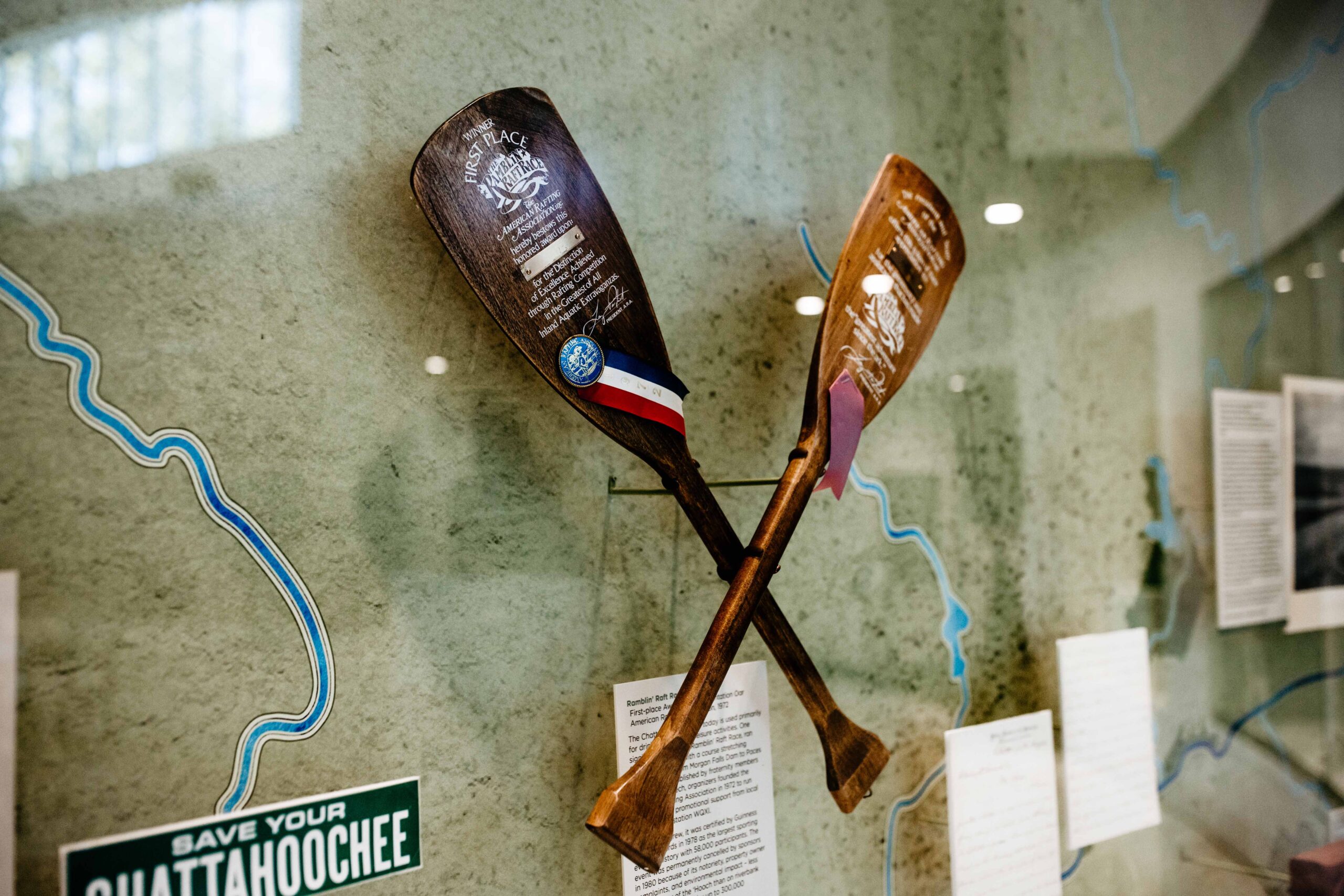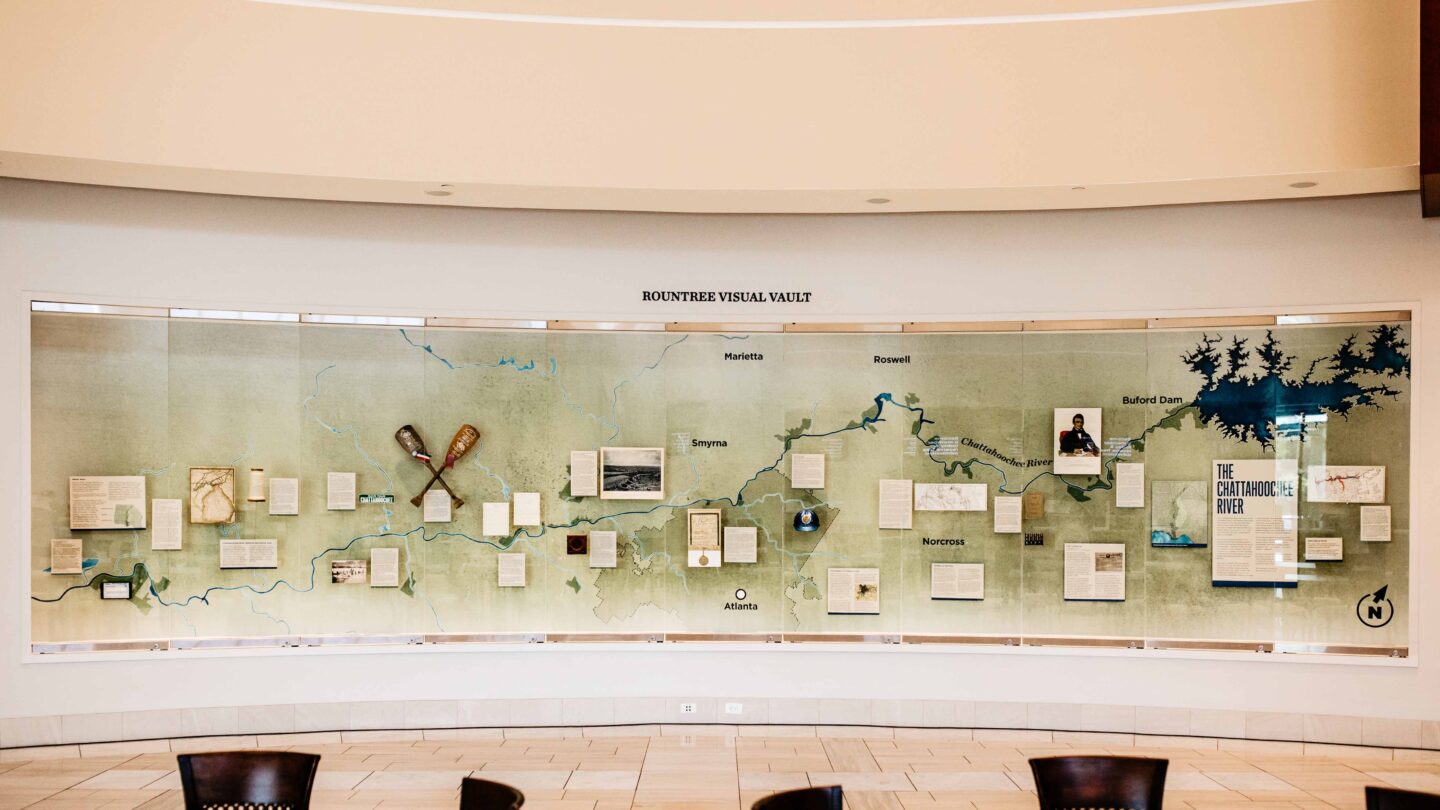 Located in the Allen Atrium, the Don and Neva Dixon Rountree Visual Vault contains curated displays designed to tell stories and provide selections from the broad collections of the Atlanta History Museum and Kenan Research Center. These presentations contain artifacts and material culture acquired by Atlanta History Center over more than 90 years, including textiles and fashion, decorative arts, photography, and books and other publications.
The current installation features artifacts and archival items related to the history of the Chattahoochee River. Including stories of the region's Indigenous peoples to current uses and issues, the exhibition highlights materials that illustrate the natural history of the river, its conservation, and our relationship to Atlanta's water system over generations. The exhibition is funded by The Trust for Public Land and runs through April 17, 2022.
The Mary Hambidge display included a combination of dresses, flat textiles, photographs, and text panels, showcasing the life and work of this influential Georgia artist.

The Olympic & Paralympic display explored the legacy and spirit of the Games through Atlanta History Center's distinctive Olympics collection, including artifacts from the Atlanta Games, a world-wide selection of Olympic torches, and artifacts and mascots from Paralympic Games around the globe.
Visit our new atrium that serves as a hub for all things Atlanta History Center.

Explore more than 20 onsite and online exhibitions about the people, cultures, and history that have shaped Atlanta.

Our museum collections preserve and tell the stories of all of Atlanta and the region.