Explore highlights of our vast museum collections.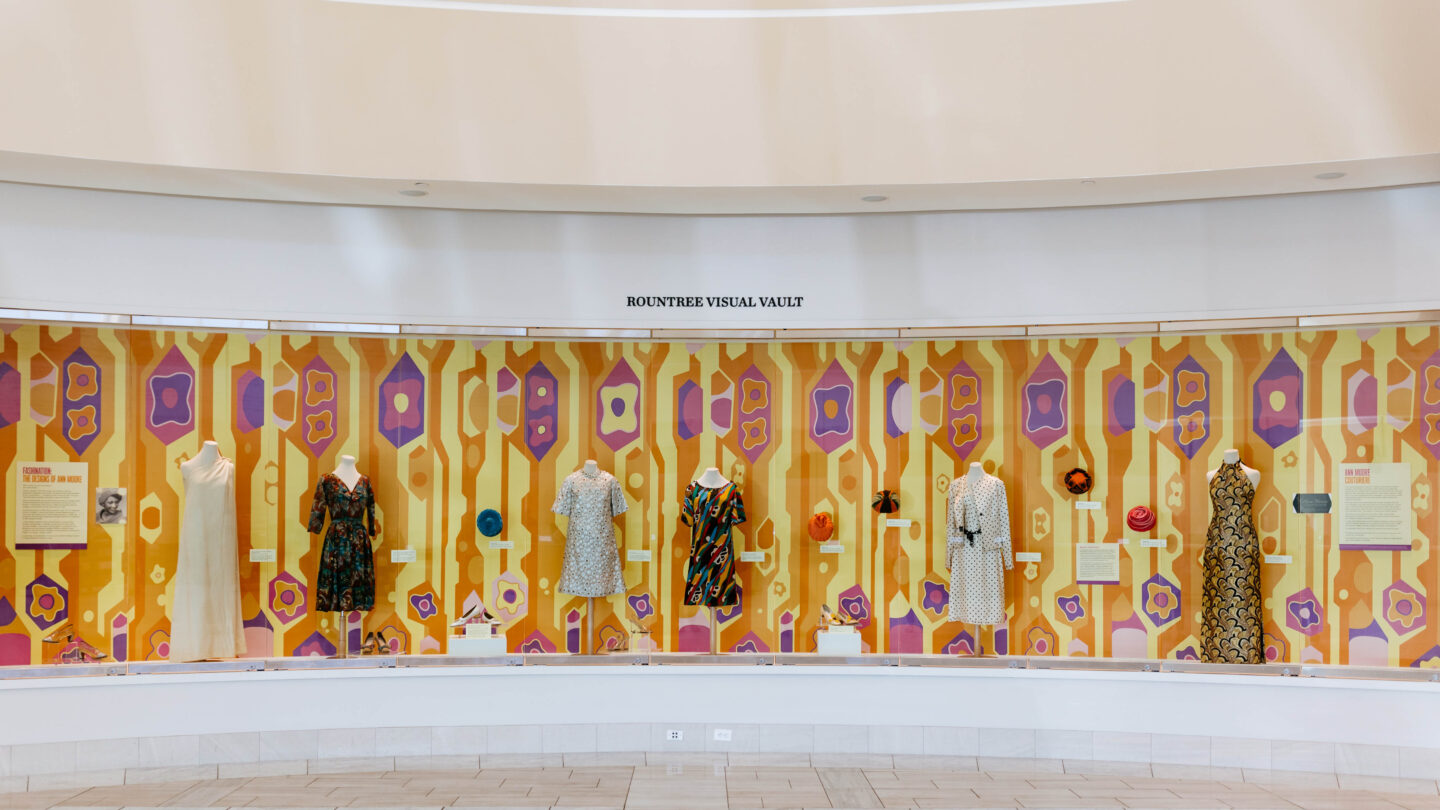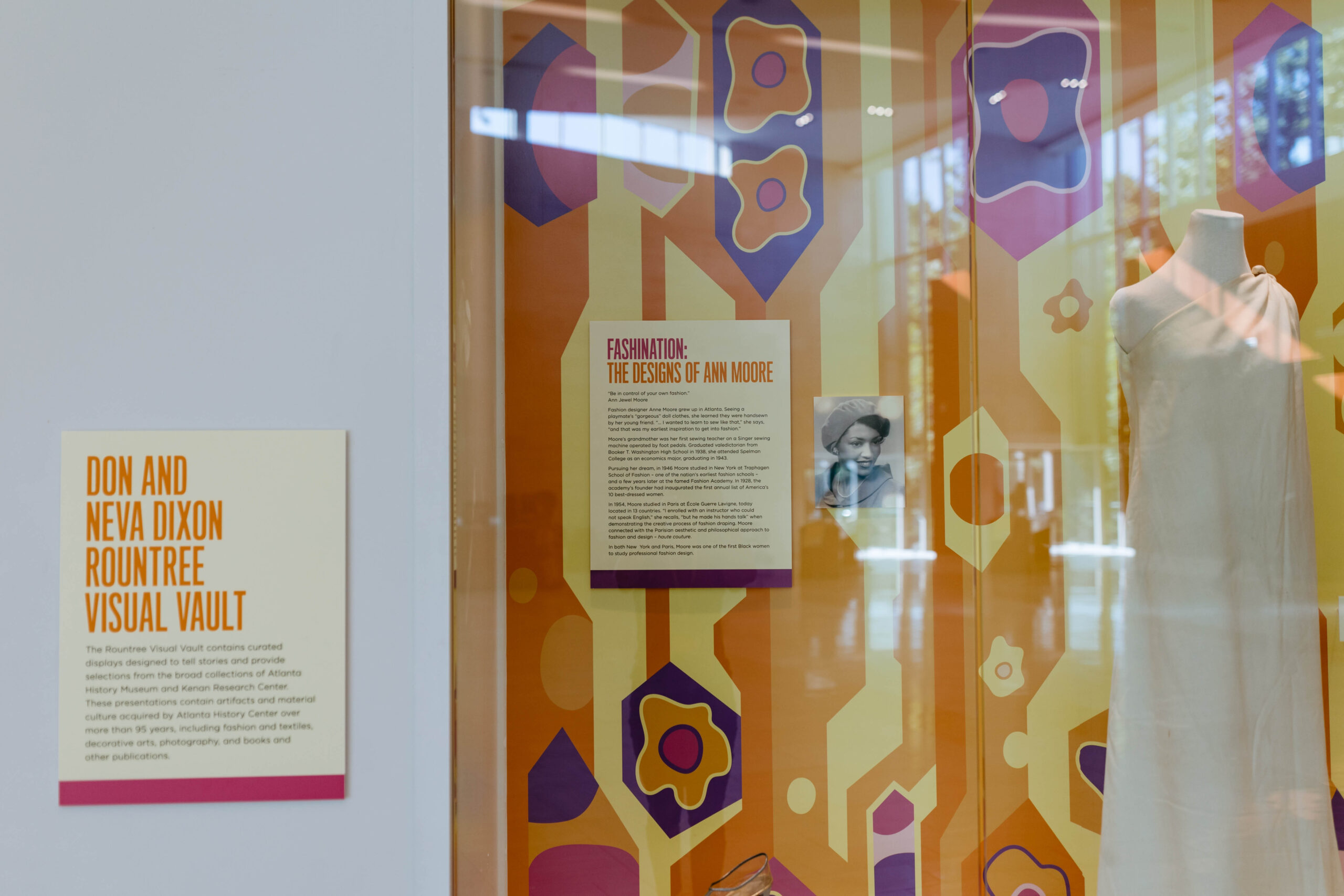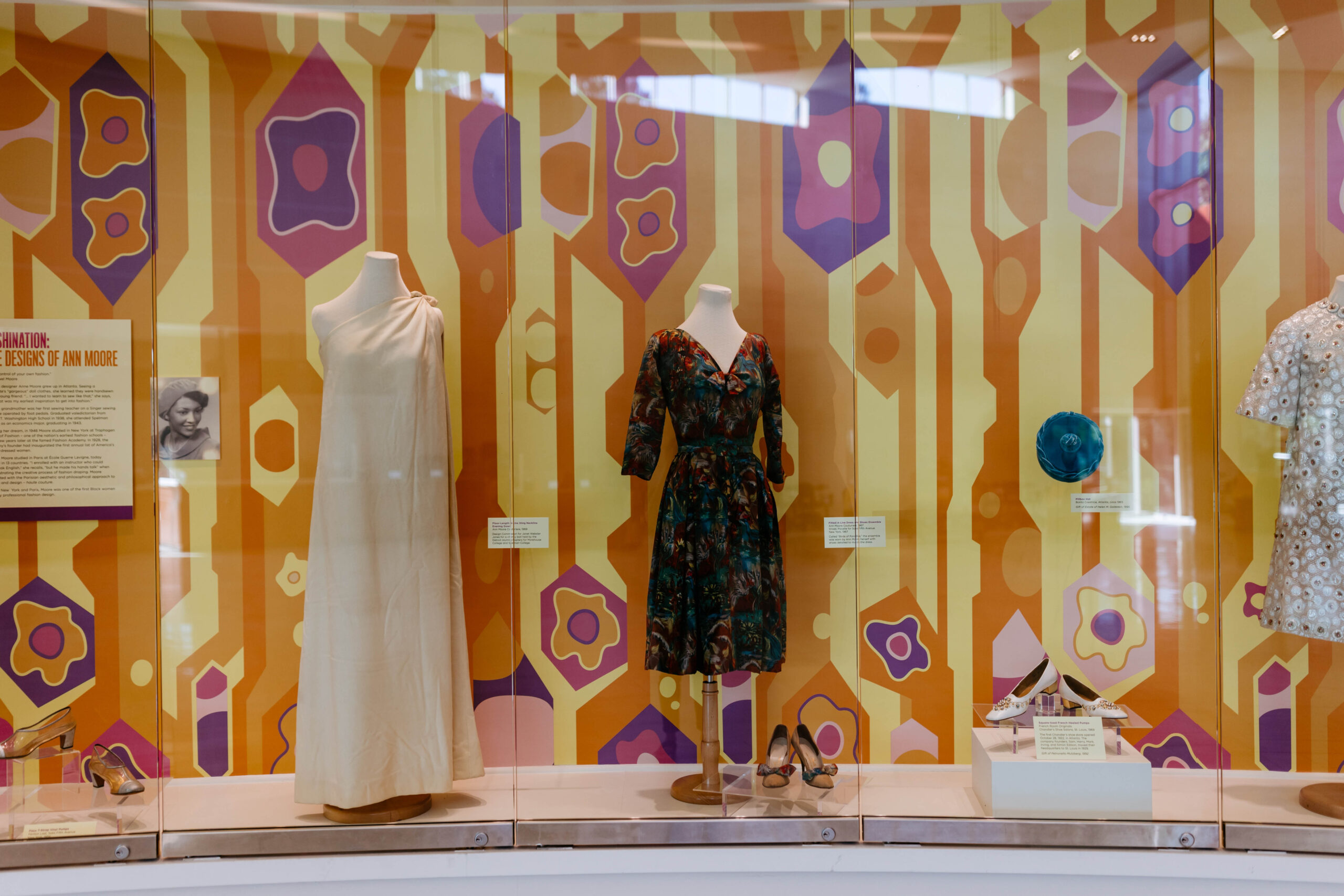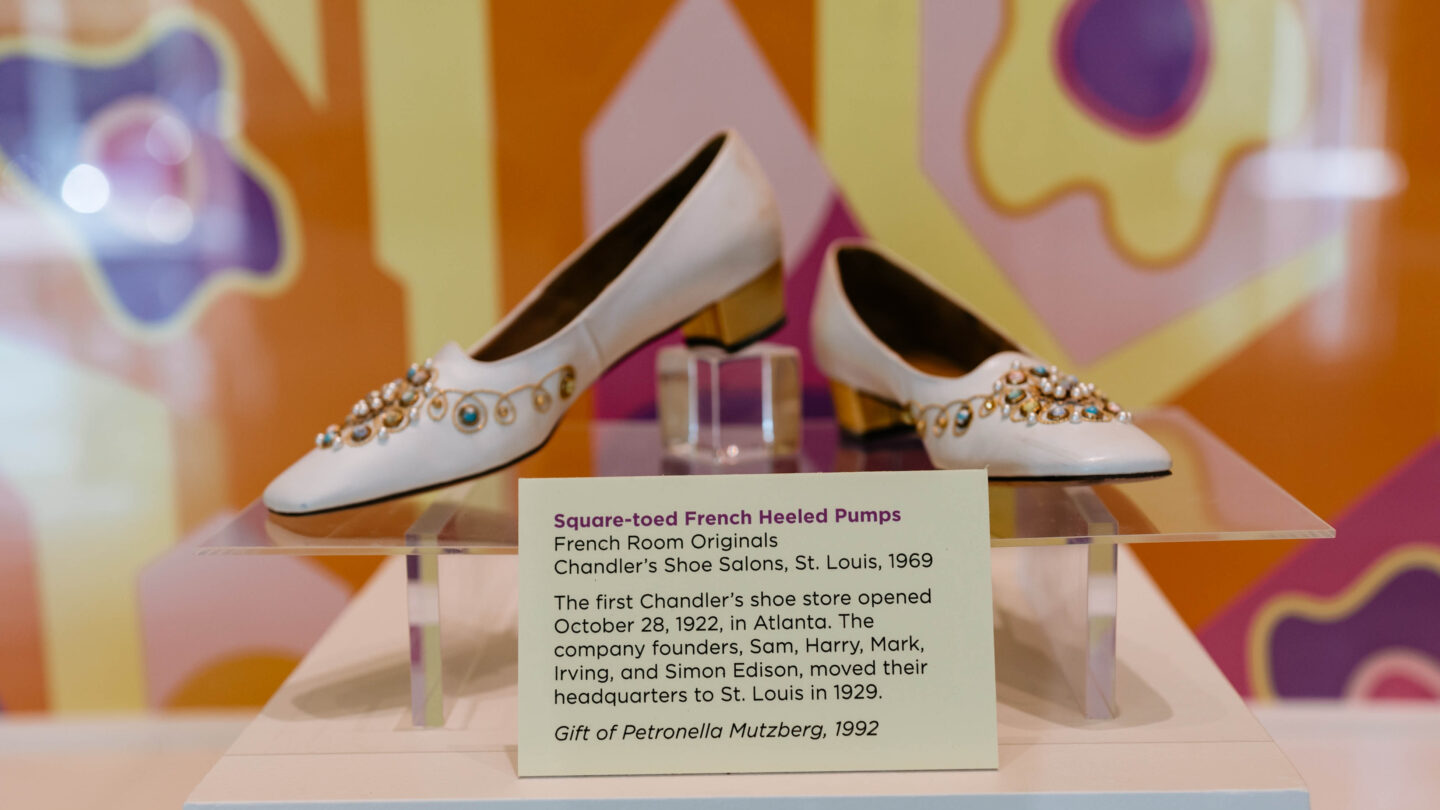 Located in the Allen Atrium, the Don and Neva Dixon Rountree Visual Vault contains curated displays designed to tell stories and provide selections from the broad collections of the Atlanta History Museum and Kenan Research Center. These presentations contain artifacts and material culture acquired by Atlanta History Center over more than 95 years, including textiles and fashion, decorative arts, photography, and books and other publications.
The current display features the work of fashion designer and native Atlantan Ann Moore. Moore's earliest inspiration came from seeing hand-sewn doll clothes that belonged to one of her childhood playmates. Moore's grandmother was her first sewing teacher and she was taught using a Singer machine operated by foot pedals. After graduating valedictorian from Booker T. Washington High School in 1938, Moore attended Spelman College as an economics major, graduating in 1943.
Be in control of your own fashion.
In pursuit of her dream, Moore studied in New York at Traphagen School of Fashion–one of the nation's earliest fashion schools–and a few years later at the famed Fashion Academy. In 1954, Moore studied in Paris at École Guerre Lavigne where she learned from an instructor who could not speak English but "talked" with his hands when demonstrating the creative process of fashion draping. She connected with the Parisian aesthetic and philosophical approach to fashion and design—haute couture.
Moore was one of the first Black women to study professional fashion design in New York and Paris.
This display featured artifacts and archival items related to the history of the Chattahoochee River, including stories of the region's Indigenous peoples to current uses and issues.

The Mary Hambidge display included a combination of dresses, flat textiles, photographs, and text panels, showcasing the life and work of this influential Georgia artist.

The Olympic & Paralympic display explored the legacy and spirit of the Games through Atlanta History Center's distinctive Olympics collection, including artifacts from the Atlanta Games, a world-wide selection of Olympic torches, and artifacts and mascots from Paralympic Games around the globe.
Visit our new atrium that serves as a hub for all things Atlanta History Center.

Explore more than 20 onsite and online exhibitions about the people, cultures, and history that have shaped Atlanta.

Our museum collections preserve and tell the stories of all of Atlanta and the region.