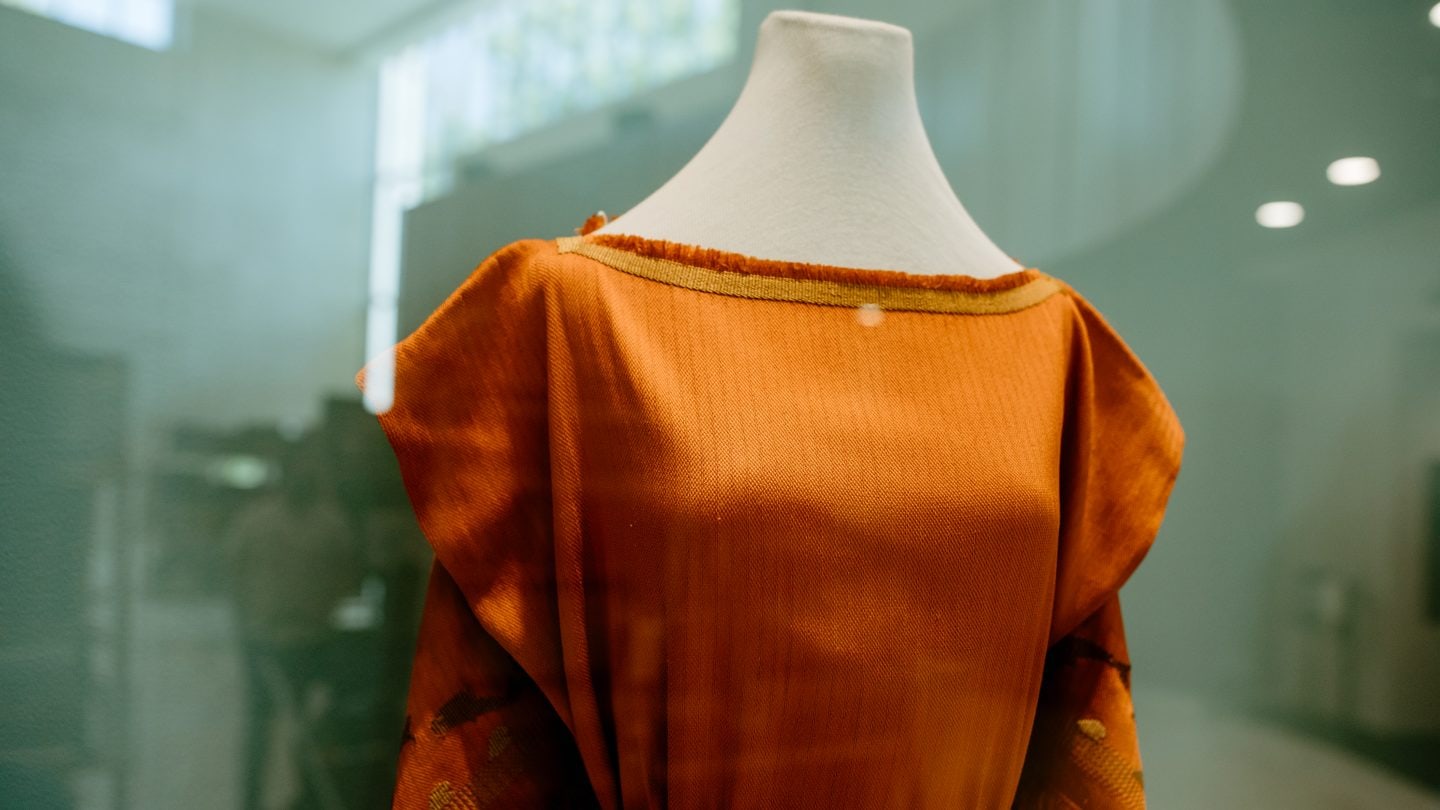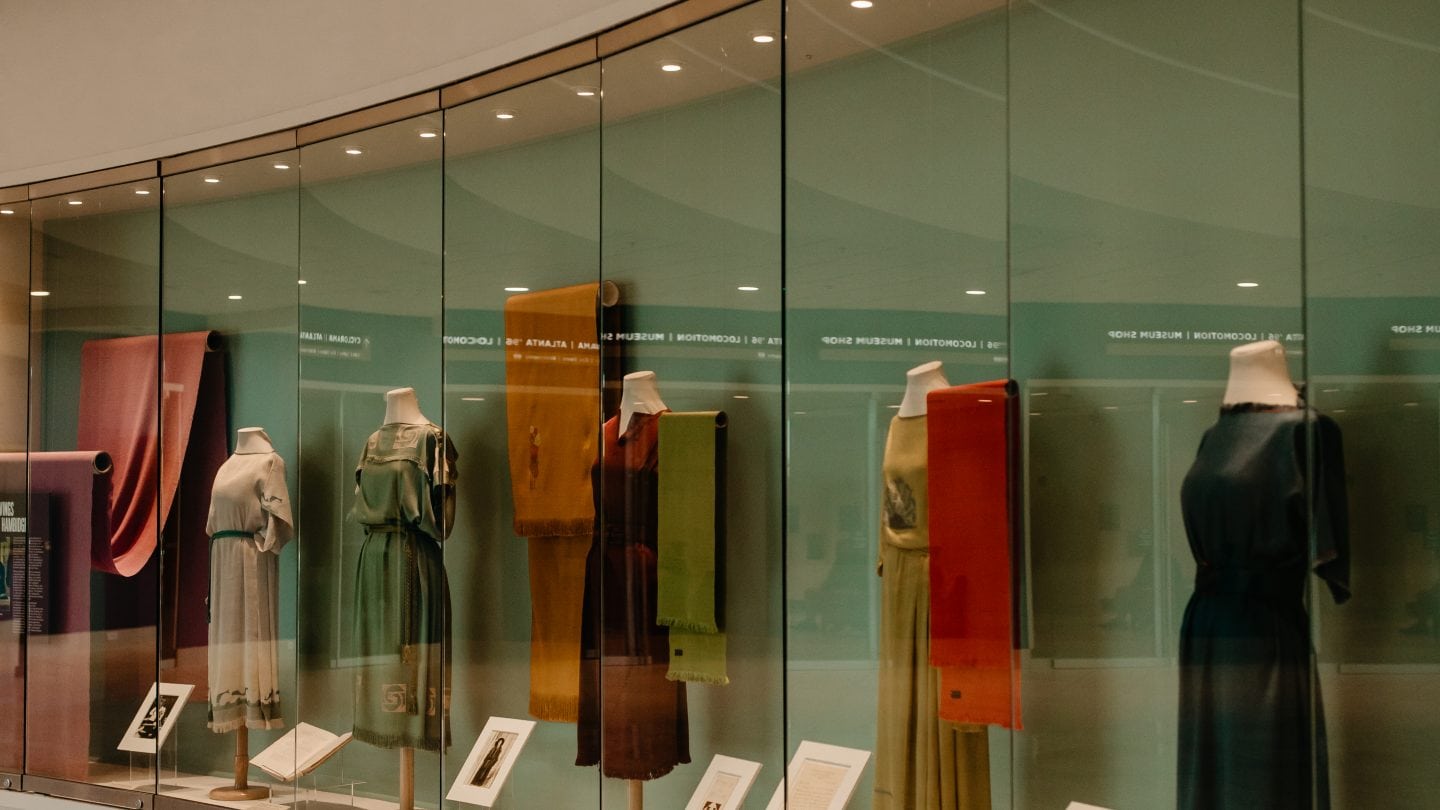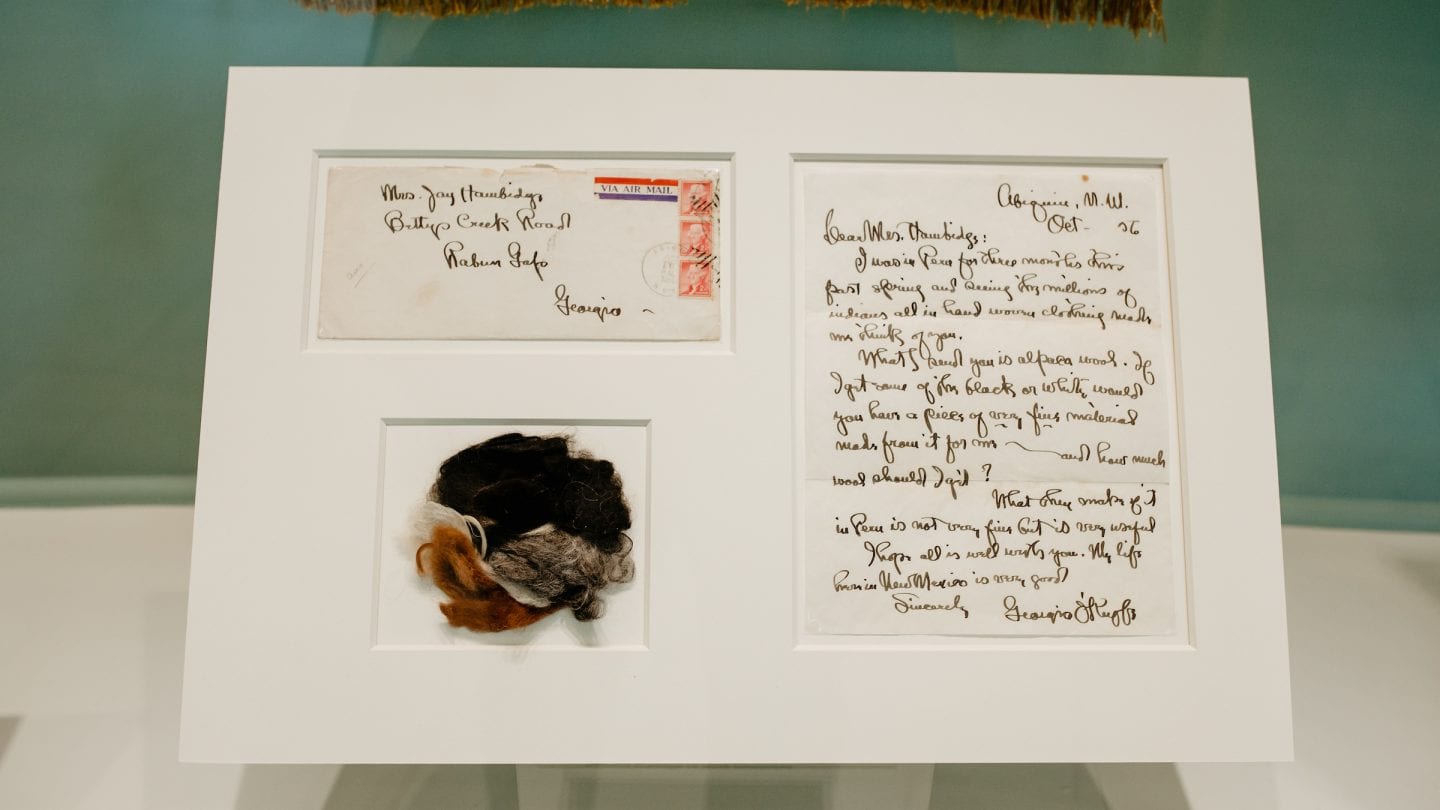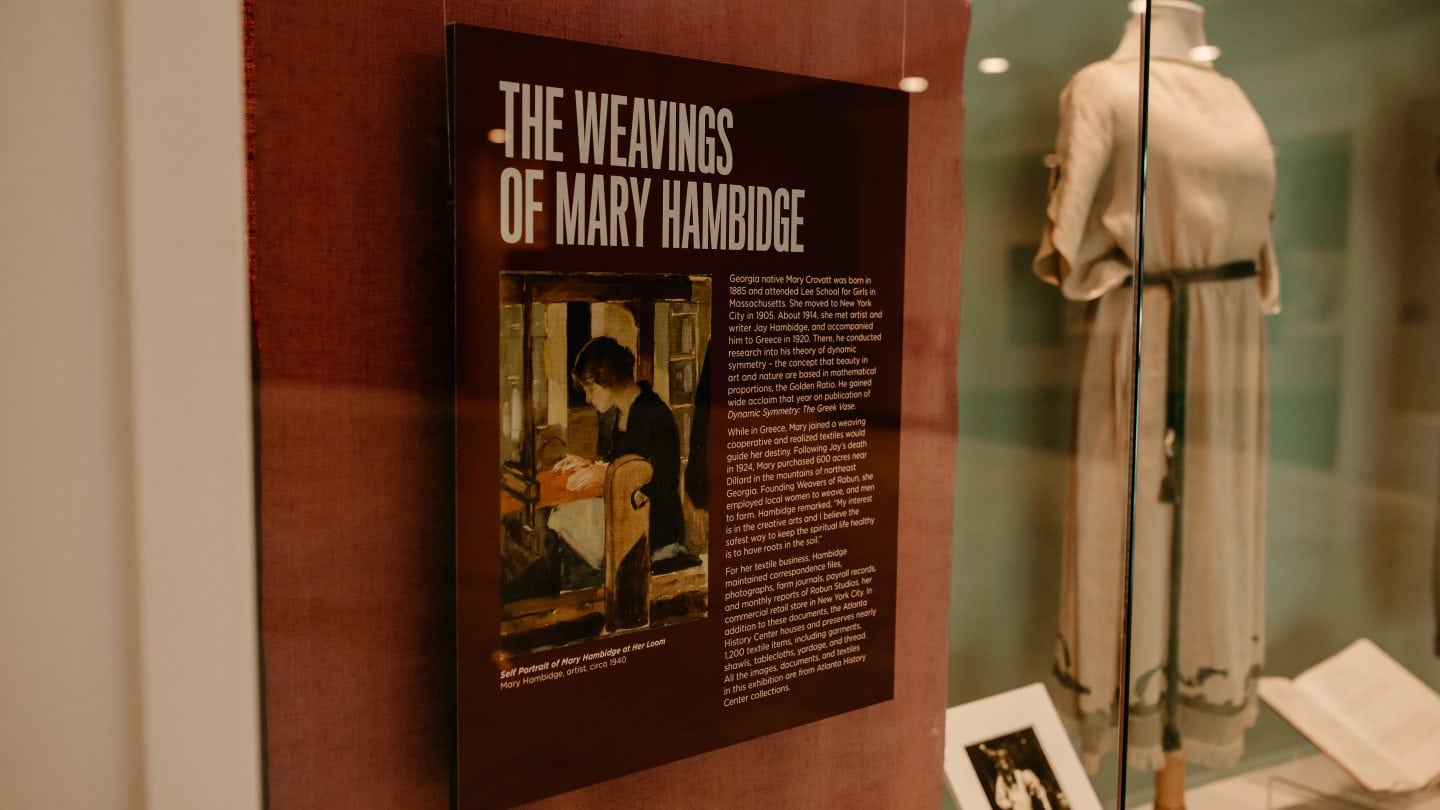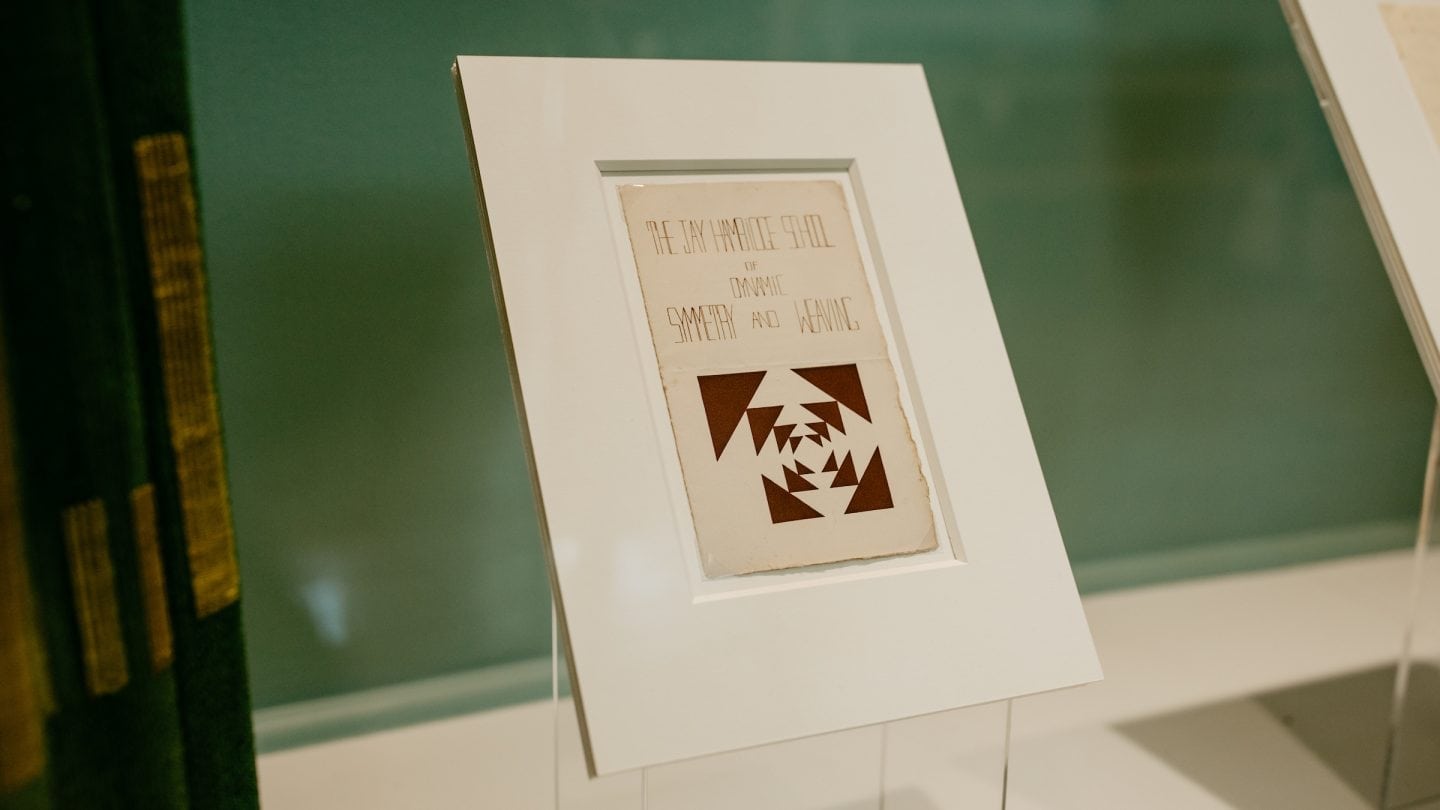 Displayed July 2020–July 2021
The Mary Hambidge display included a combination of dresses, flat textiles, photographs, and text panels, showcasing the life and work of this influential Georgia artist.
Mary Crovatt Hambidge Biography
Born in 1885, Hambidge moved to New York in 1905 after completing school in Massachusetts. She pursued a variety of colorful careers before meeting artist Jay Hambidge. She became interested in weaving during their travels to Greece. Mary Hambidge moved back to her birth state in the North Georgia mountains and founded the Weavers of Rabun. With the textiles and fashion created by herself and local weavers, she maintained a successful retail shop in New York. She also supplied special-order items directly to celebrities, including artist Georgia O'Keefe and for President Harry S. Truman's yacht. In 1944, she established the Jay Hambidge Center, which continues to offer creative residencies for artists of all mediums.