Midtown Alliance is bringing art to the forefront of the community with a series of storefront murals.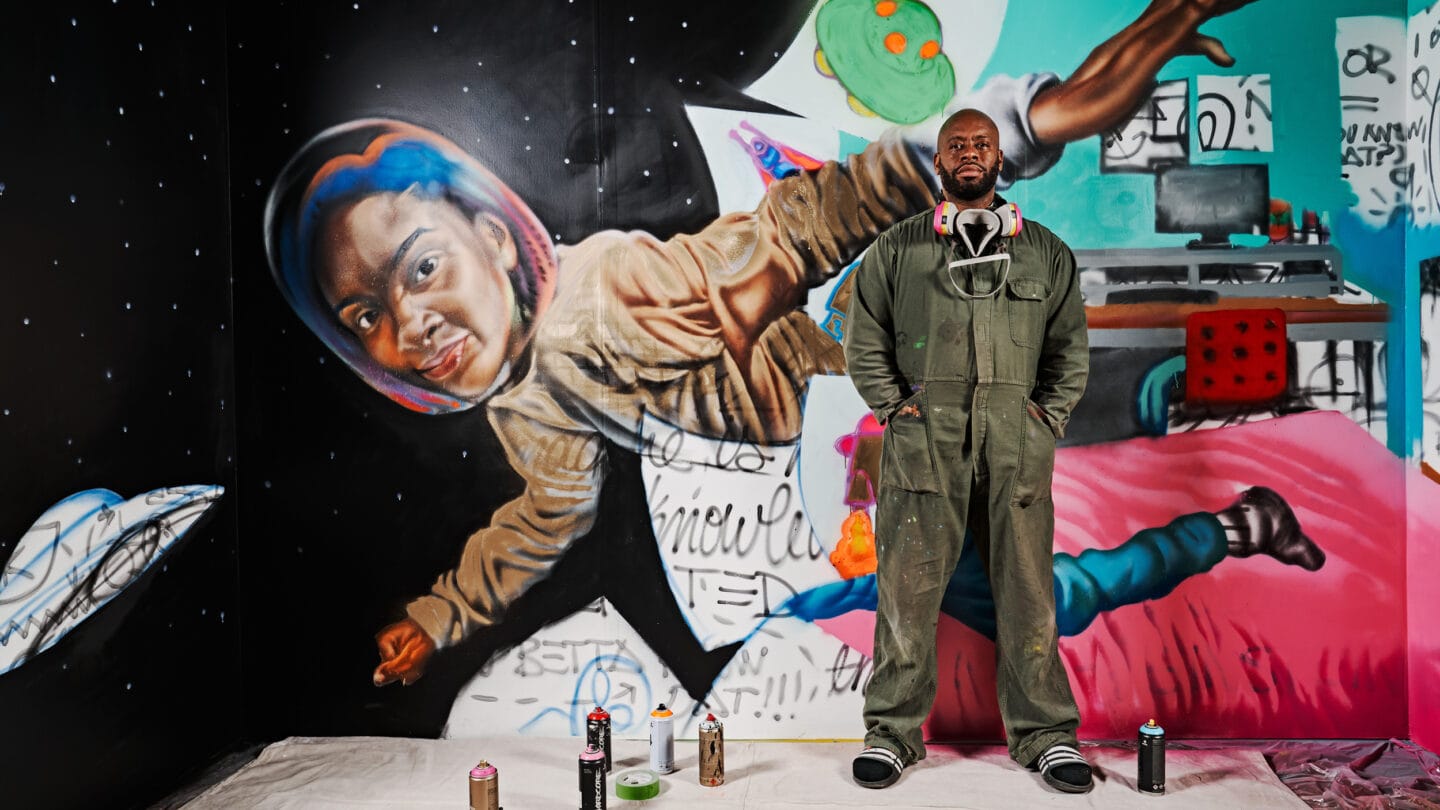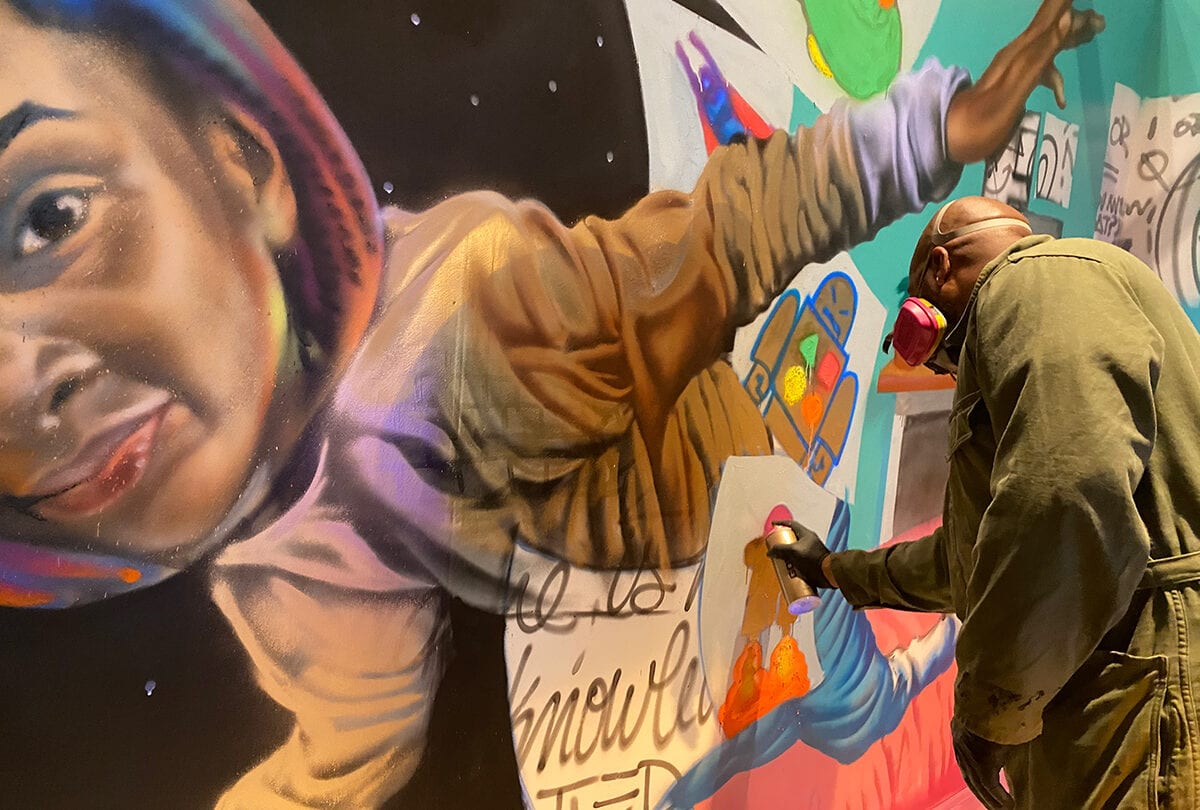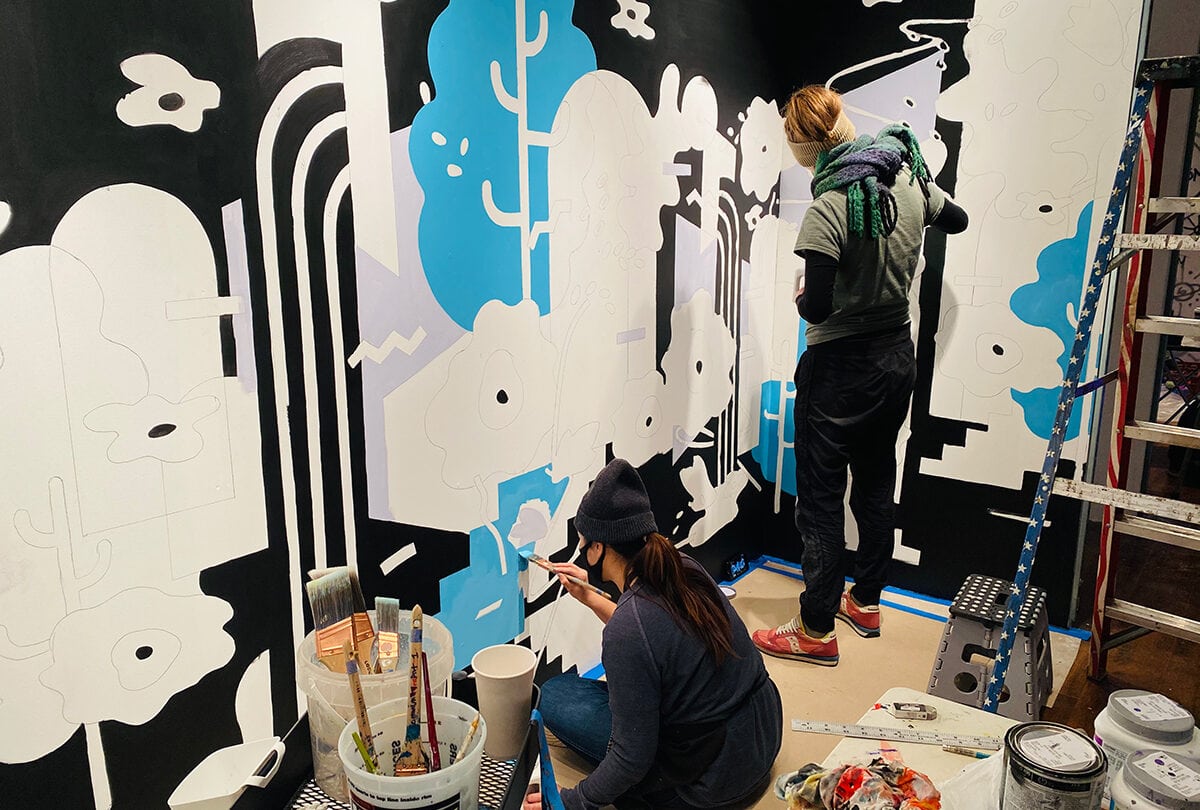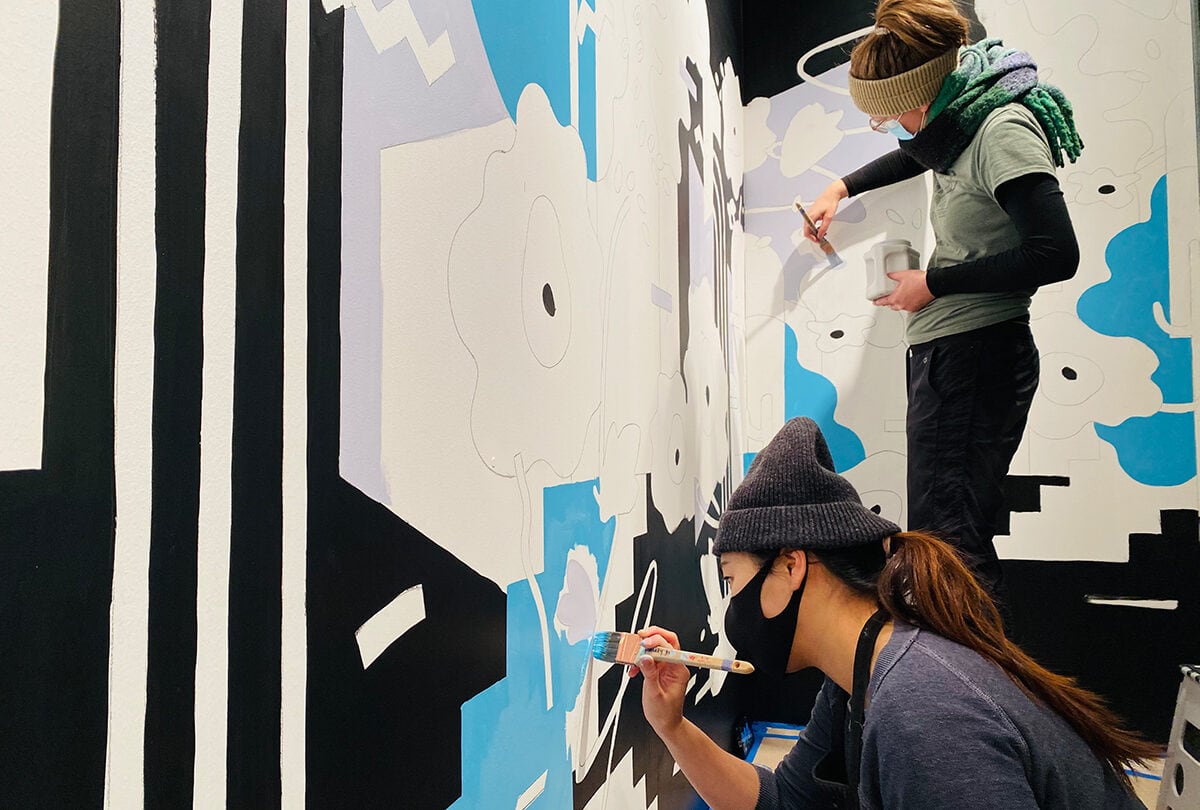 Midtown stands out in the region as Atlanta's hub of visual and performing arts, anchored by world class museums, attractions, and cultural venues—including Atlanta History Center Midtown located at the corner of 10th and Peachtree Street.

Heart of the Arts builds upon Midtown Alliance's mission to amplify the creative experience in Midtown, making it an essential part of daily urban life that is accessible to all; and compliments Atlanta History Center's mission to connect people, history, and culture.
Atlanta History Center is a founding partner and host site for two installations.
Kaye Lee Patton is a multidisciplinary artist, graphic designer and an educator. Born in Seoul, South Korea as Lee Ko Won, she moved to the United States at the age of twelve, legally changing her name to Kaye Lee Patton. Patton is interested in the idea of transience and identity in relation to history, geography, and transfer of information. Patton lived and worked as a branding and packaging designer in Chicago before moving to Atlanta to complete her MFA in painting from Savannah College of Art and Design. Patton lived and worked as a branding and packaging designer in Chicago before moving to Atlanta to complete her MFA in painting from Savannah College of Art and Design.

Her exhibits include Gathered: Georgia Artists Selecting Georgia Artists 2015 at The Museum of Contemporary Art of Georgia (MOCA GA); WAP Apprentice Exhibition, MOCA GA, and other various group and solo shows in Atlanta. Patton participated in Hambidge Hive at Colony Square Atlanta as part of MINT selected artist. She has also completed a mural titled "essscape" through The Shops Buckhead ATL and other public murals around Atlanta including her involvement with Stacks Squares and Forward Warrior.

Instagram: @kleepat

Fabian Williams is a visual and performance artist whose work explores themes of liberation, innovation and joy despite systemic racism and oppressive forces at play in Black American life. Fayetteville, NC-born and Atlanta-based, Williams employs a broad scope of source material—commercial illustration, classic portraiture, hip hop and civil rights iconography—to directly confront issues of race and society's consumption and appropriation of every facet of Black culture. In much of his work, Williams often idealizes the normalization of Blackness and Black life, inspired by the realism of Caravaggio and Norman Rockwell's depictions of Americana with a lense informed by racial, political and socially relevant contemporary themes.

Fabian has been featured in The Guardian, BBC, L.A. Times, New York Times, Playboy, Atlanta Journal Constitution, SB Nation, Bloomberg, The Root and various media outlets for his bold work and activism. Before he became a full time artist, he worked as a lowly designer and/or hard-hearted art director in the advertising industry for such brands as Nike, American Express, Pennzoil, and Verizon where he learned the dark arts of persuasion. He co-created the #Kaeperbowl mural campaign during Super Bowl 53 and is currently involved in the Big Facts Small Acts campaign to engage with black and brown communities on how to stay healthy during the pandemic.

Instagram: @occasionalsuperstar
Twitter: @fabianism
Facebook: @theoccasionalsuperstar
For the initial phase of the program, Midtown Alliance engaged curator Neda Abghari to deliver the first round of temporary storefront exhibitions. Abghari is the Founder and Executive Director of The Creatives Project, an award-winning artist and residency program which has supported over 70 local talents through residency programs and exhibitions since 2011 .
Temporary installations are the springboard for the next phase of Heart of the Arts, which will focus on residencies to give artists a firm foundation to build creative space in Midtown. Workspaces will be provided from 6–18 months and include a component of community engagement in the form of special programming and events featuring their work. Follow Midtown Alliance on Facebook, Instagram, and Twitter for program updates.