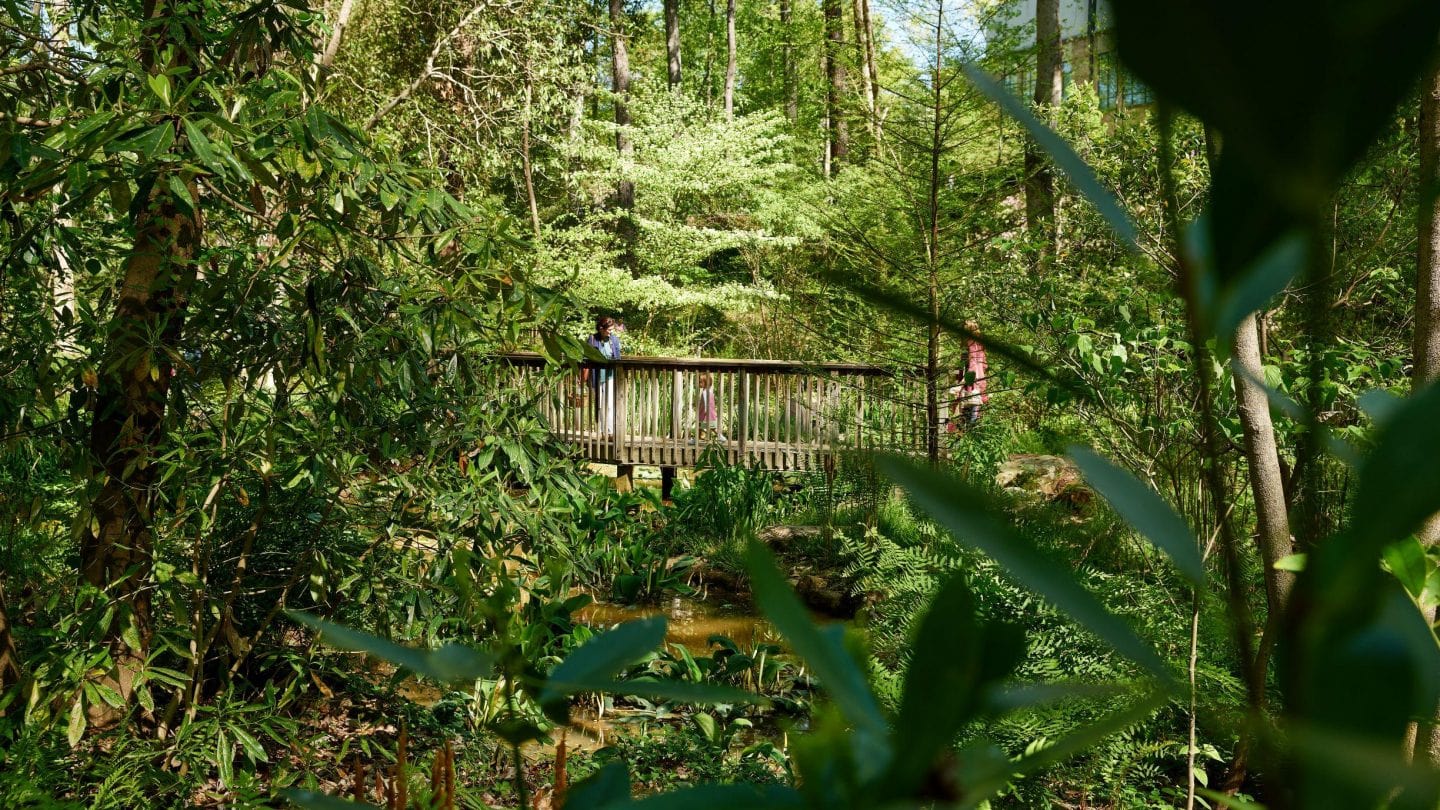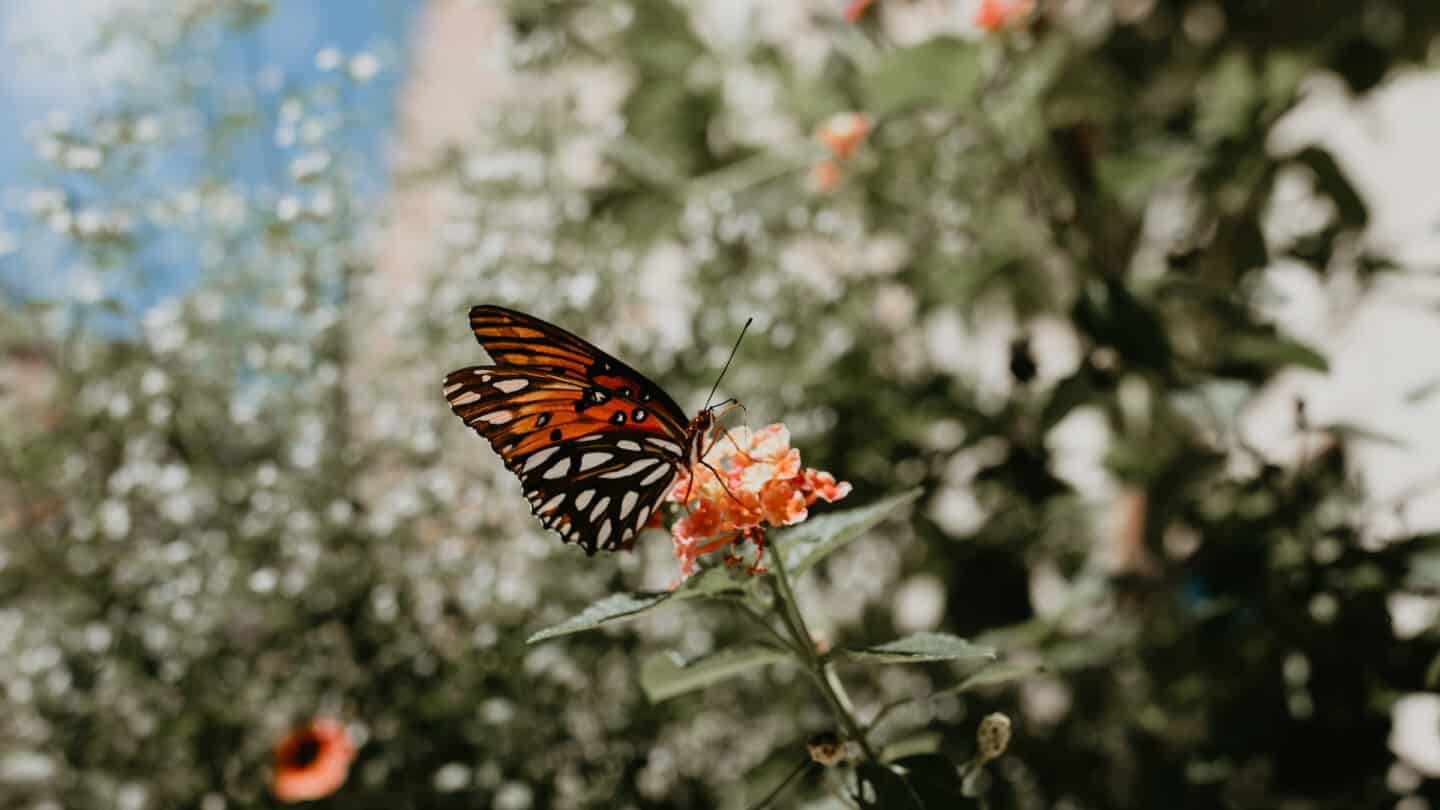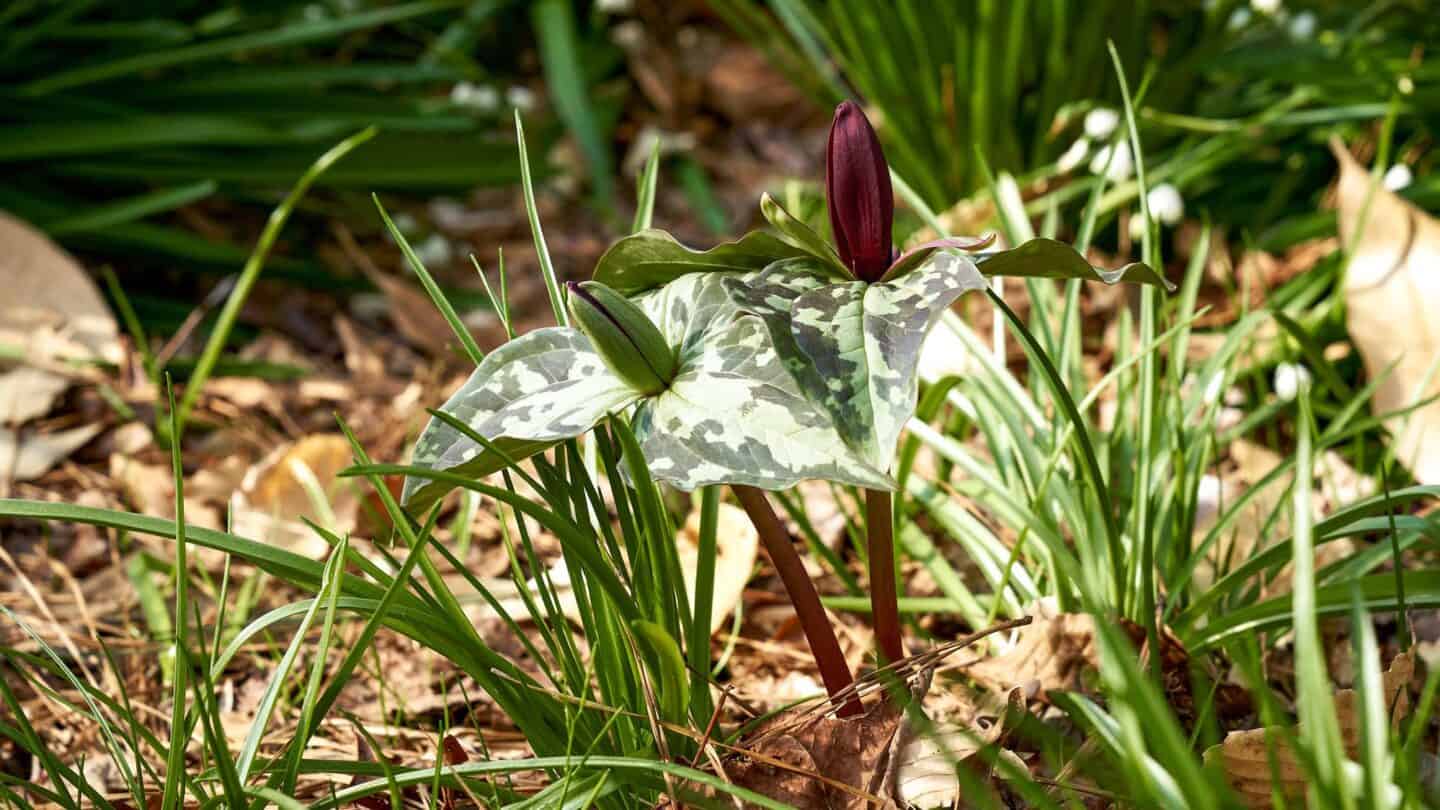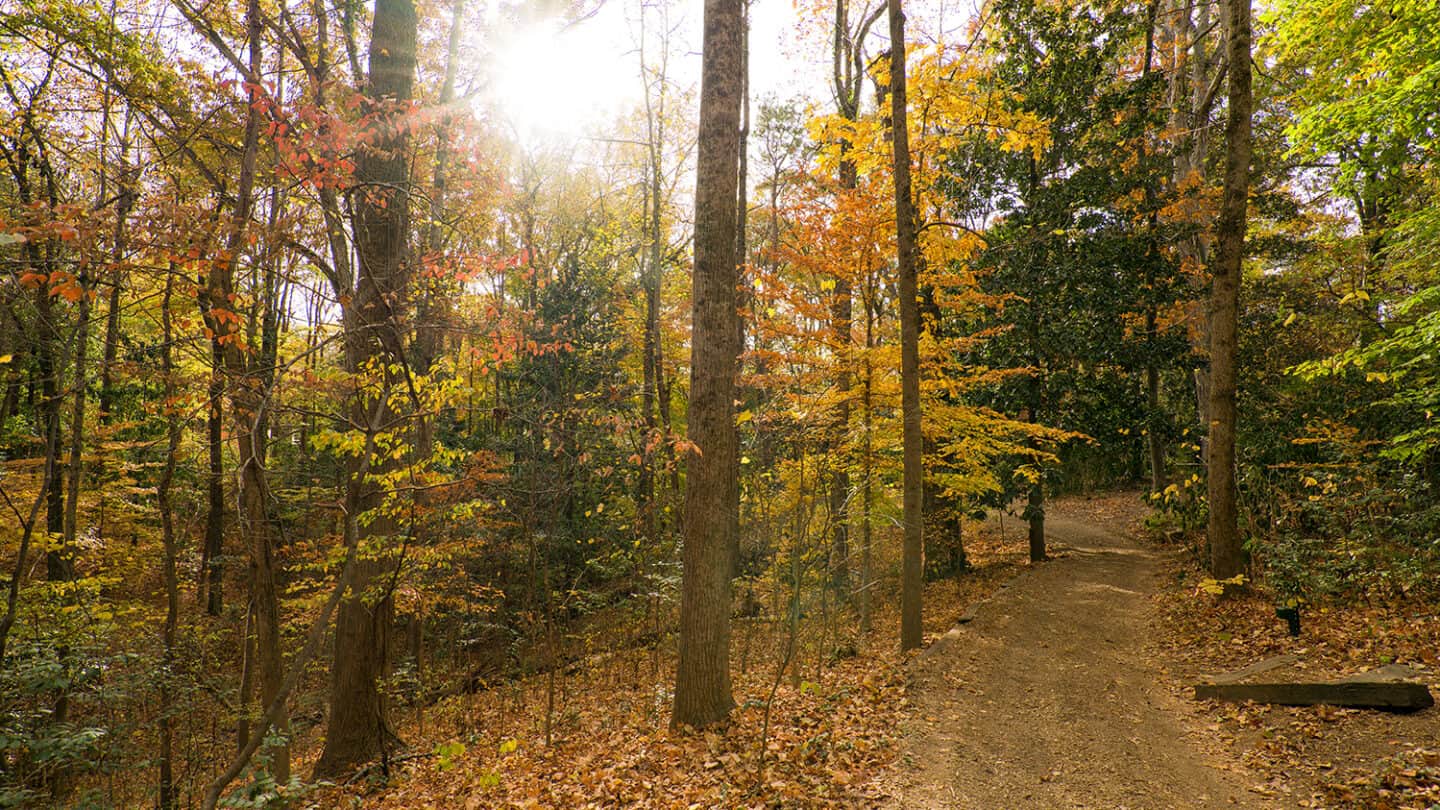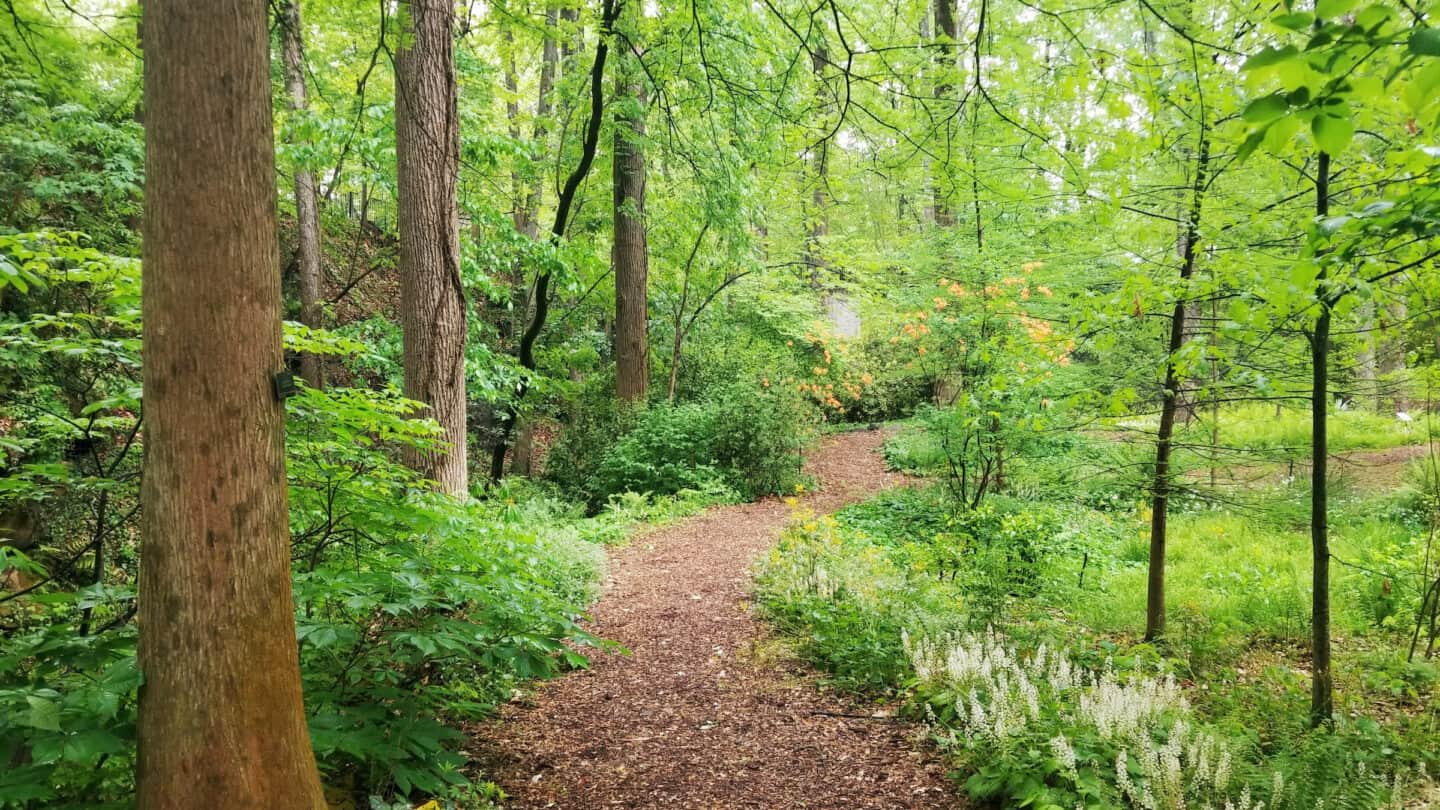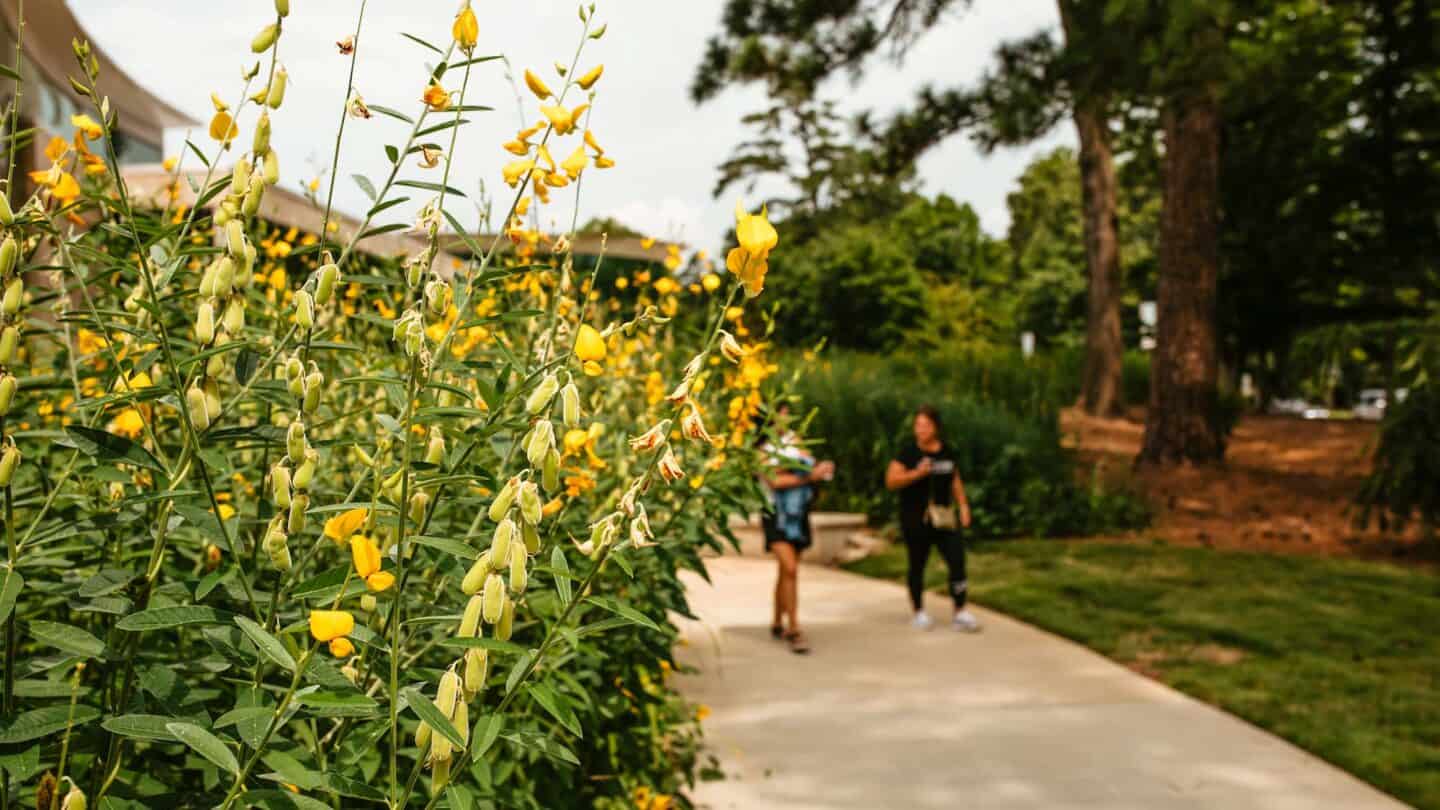 This activity is intended for grade levels 6-12, but learners of all ages are welcome!
In the Quarry Garden at Atlanta History Center, native species abound. But how can we tell them apart?
In this historic time, people across the country—and the globe—have been spending a lot of time indoors. However, while we are fully committed to remaining distant, that doesn't mean we can't get outside and explore.
Here at Atlanta History Center, we love any excuse for a stroll and the chance to see what's blooming on our 33-acre campus and in our surrounding neighborhoods. Our city may change over the years, but the beauty of the Piedmont remains a constant—we are known as "a city in a forest" after all.
Have you ever paused when you are outside on a walk or riding in the car to think about the many different species that make up our environment, or is the world a green blur? Whether you're OTP or ITP, Atlanta's dense green color is made up of thousands of plant varieties, all with names and histories. There are over 3600 species of plants native to Georgia. While some of us may be acquainted with these distinct plant species, some of us might not be familiar with what makes these plants unique.
This phenomenon is called Plant Blindness. It's the inability to see or differentiate between the distinct plants in your environment.
This week, we invite you learn more about the plant life in your neighborhoods with Plant Blindness Bingo. We have a host of activities to choose from down below. Happy exploring!
Are you ready to plant some native plants in your area?
Whether it's a small container or a plot in the yard, all our efforts add up to a healthier local ecosystem and a healthier planet. Check out the video Plants for Birds from our friends over at the National Audobon Society. They have an incredibly rich resource to help you uncover what grows best in your area. You can even enter your 5-digit zip code to have a native plant list generated for your area, and some local retailers.
Looking for other ways to attract native wildlife? A quick way to bring birds to your garden is to make a pinecone birdfeeder. Our friends at 4H will show you how!
Peanut allergy? Avoid this activity.

Explore more indoors, too!
After you've explored your neighborhood, head indoors and explore other ecosystems across the region! Learn all about plants and animals across the southeastern United States as you explore beaches, swamps, mountain coves, and state parks with NatureScene. Think about what looks similar to the plants that you saw outside, and what's new!
Closer to home, our friends at UGA Extension share what plants and animals you would find on Jekyll Island.

Atlanta History Center's Own Back Yard
With a diverse collection of southeastern native plants, a recreated Piedmont prairie, and a remnant of Piedmont forest, Goizueta Gardens at Atlanta History Center serve as a reminder to notice the region we live in, and value the diversity and beauty of its landscapes and ecology.
A new landscape is flourishing in the Entrance Gardens along the West Paces Ferry and our surrounding street frontage, a reflection of human design and nature melded in a novel meadow planting—viruses aren't the only novelties around! Our living collection reflects the richness of plant life from around the world, as well as the history of garden design and southern horticulture.
Check out our downloadable botanical bingo cards and step into the great outdoors. The plants on each card range in size and habit. You'll find tiny herbaceous plants, all sorts of annuals, biennials, and perennials; as well as native and non-native specimens. Whether your backyard is in the city, in the suburbs, or a wide open rural space, you should be able to find many of these plants.
Click here to download a photographic key to help you identify and learn more about the plants on your bingo cards!
Now that you're familiar with the plants in your back yard, help your neighbors get to know them too! Grab some sidewalk chalk and label the plants you discover on your bingo adventure. Be sure to stick to public property!
Bonus points for noting if the plant is native or non-native.
Plants have a variety of different textures and shapes that make them unique. Look at the leaves around you and pick a few that will lie flat and have interesting shapes or prominent veins in the leaves. (Not all plants are meant to be touched—watch out for poison ivy!)
Set your chosen leaves on the table with a flat, smooth surface and place a plain white sheet of paper over the leaves. Using the edge of an unwrapped crayon, rub over the leaf, giving special attention to the edges and veins.
Repeat this process with as many different leaves and colors as you'd like! Rearrange the leaf patterns, swap crayons for colored pencils, and get creative. It's okay to overlap leaves or rubbings! Leaves cluster together in nature and they can do the same in your artwork.
For extra fun, label your leaf rubbings if you know them and share with family or friends.
As you look for plants on your Bingo cards, keep an eye out for leaves that have been eaten by insects, or have evidence of insect eggs. (Try flipping the leaves over and checking their undersides for more clues. Hard bumps inside or attached to the leaf are usually eggs.)
Notice that the plants listed as native on your bingo card are much more likely to have insect damage. What could this mean?
Native plants provide an often hidden function: food for vast numbers of caterpillars and insects. These insects are vital for birds, especially for baby birds that can only eat soft caterpillars and tiny bugs.
What's the lesson here? There are actually two:
Plant native plants if you want birds in your garden!
Shift perspectives: when you see chomping damage on leaves think of it as success rather than damage. That plant fed an insect, which fed a bird—if it had been sprayed with chemicals to kill all the insects, the baby birds would have nothing to eat.
Please capture all of your activities and tag us on Instagram. We can't wait to see how much fun you have outside!