Corporate events should be just as stunning as they are stimulating. Break away from the traditional conference room and plan your next event at a timeless location that will energize and inspire attendees. Centrally located on 33 acres in the beautiful neighborhood of Buckhead, memorable meetings happen at Atlanta History Center. Whether you are looking for indoors or outdoors, big or small—we have something perfect for your corporate or nonprofit gathering.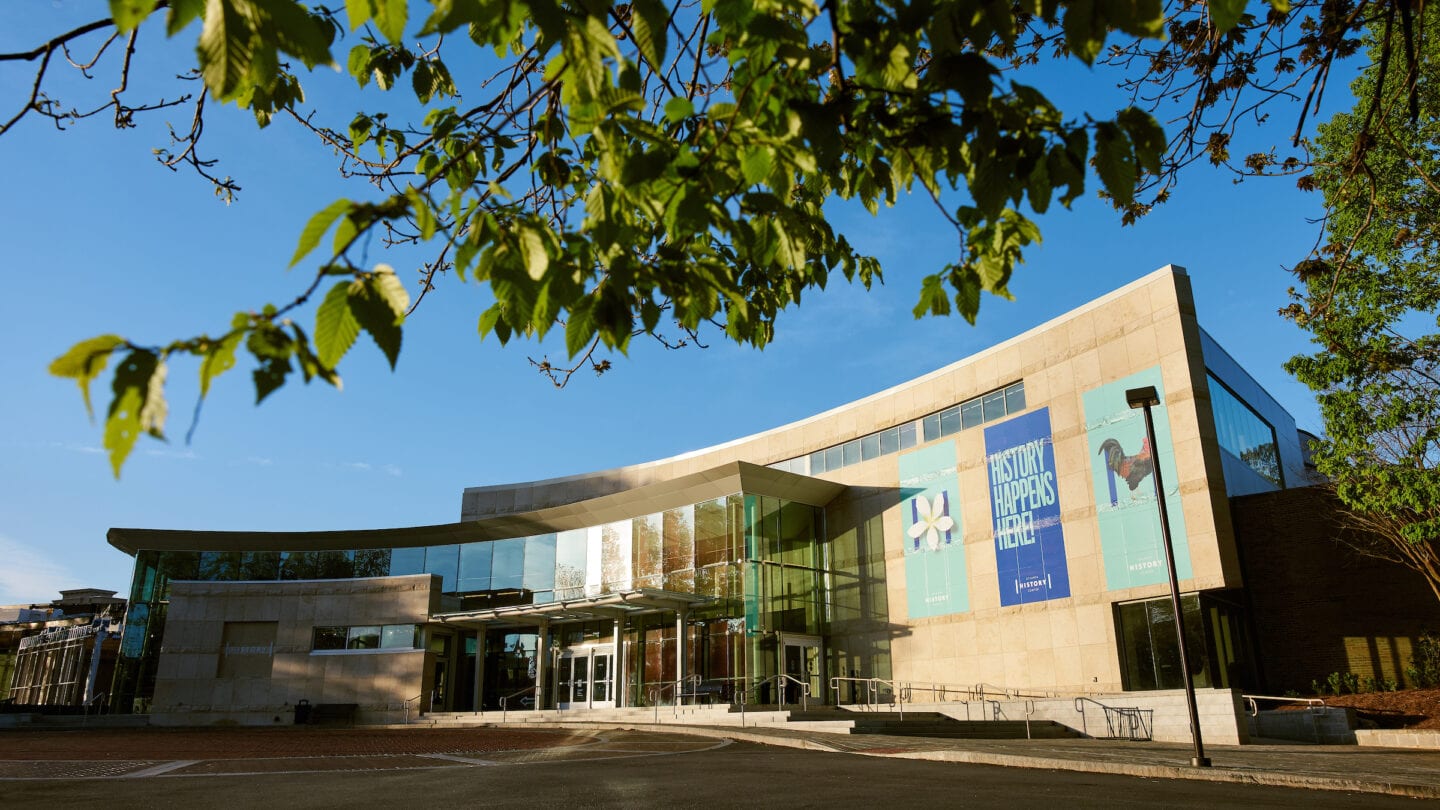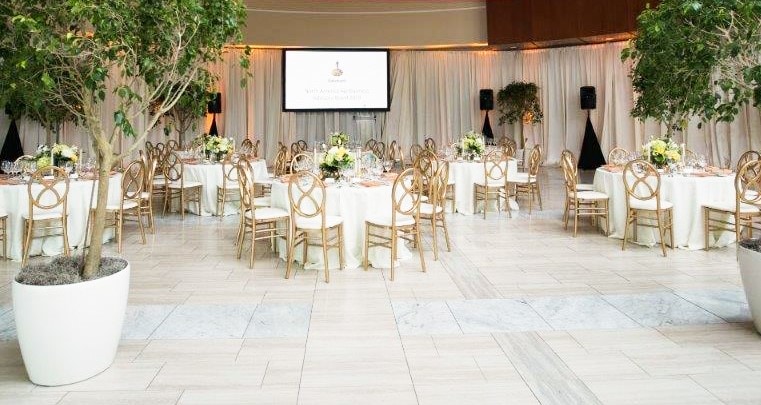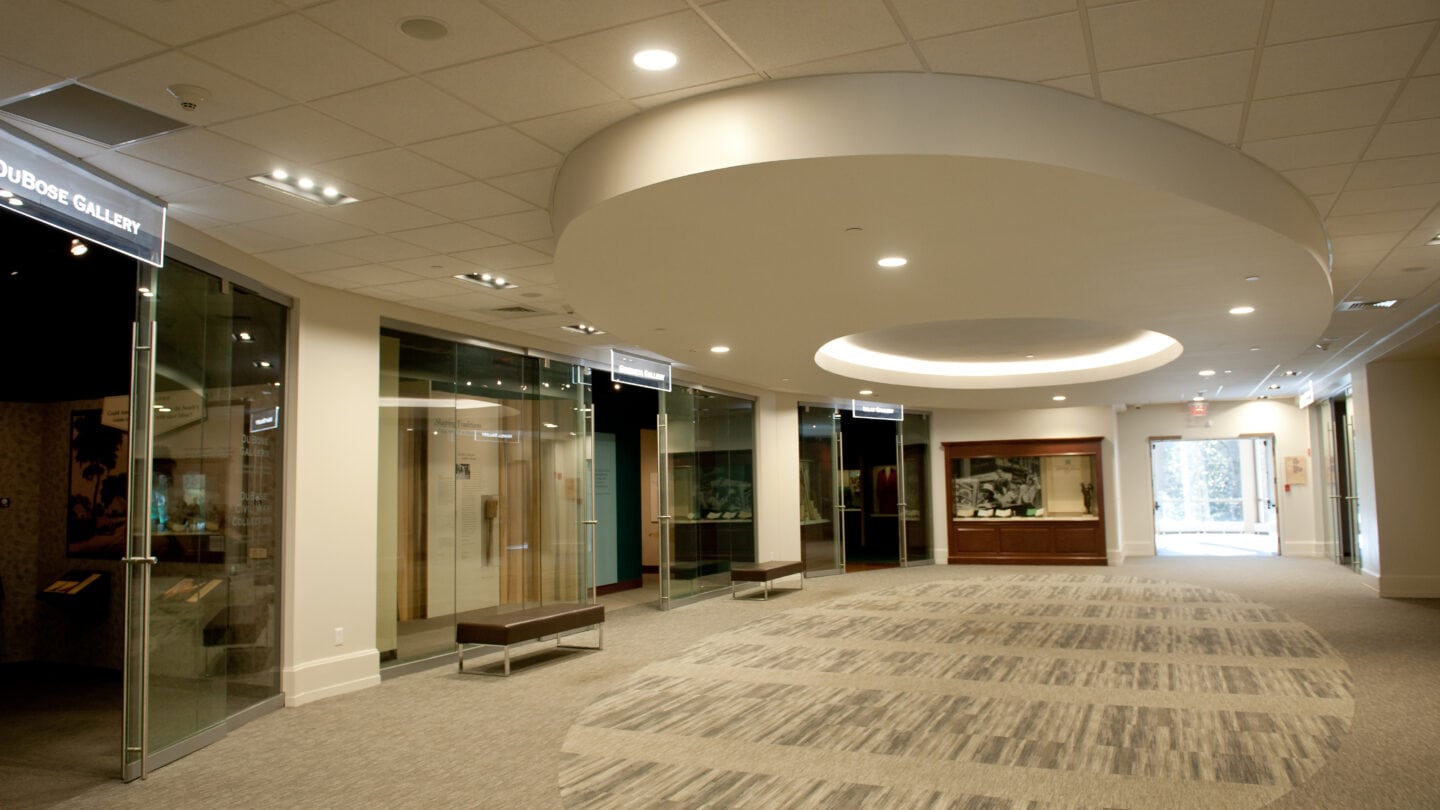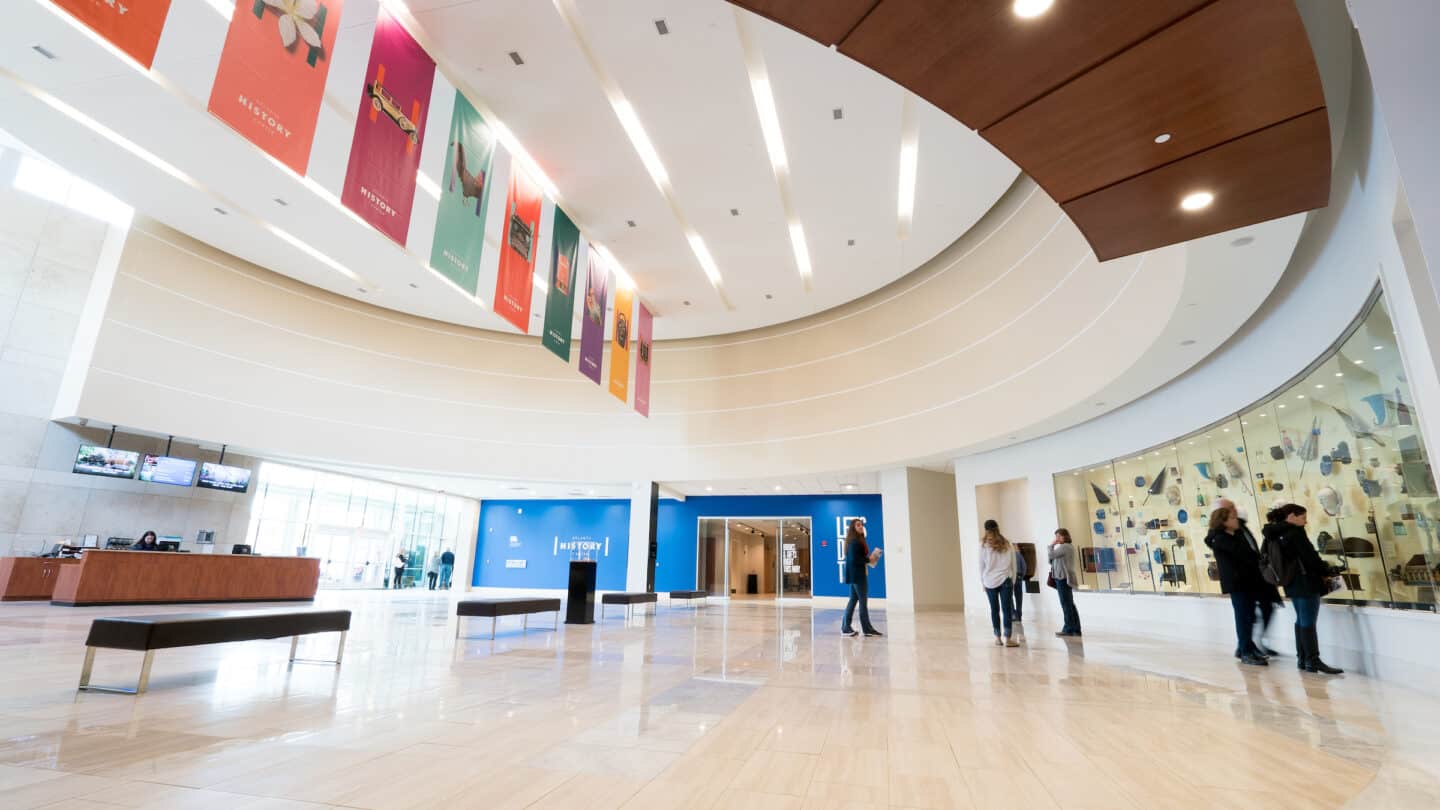 The Allen Atrium and Exhibit Hall is our stunning and expansive entrance to the Atlanta History Museum. At 5,000 square feet, it can serve as a pre-function area, such as silent auction or fundraiser with cocktails, or as a backdrop for a unique award ceremony or reception. Guests can experience the glass-enclosed Rountree Visual Vault, which showcases artifacts from our vast collections and entices guests into our award-winning exhibitions—all with cocktails in hand, offering an unforgettable evening.
For an open-air reception or gala, look no further than the majestic Swan House Gardens. This Atlanta landmark is versatile enough to host a dinner party or act as a pre-function space for the Grand Overlook ballroom. The Column Side with two antique cars can also host a ceremony, or cocktail hour. Because Swan House is a historic house museum, parties and receptions are not allowed inside the mansion, but your guests can tour the mansion for a few hours during your event.
For a one-of-a-kind experience, include the Grand Overlook for a spectacular evening event at one of the most sought-after venues in Atlanta. Enjoy the simple elegance of this unique ballroom featuring a barrel-vaulted ceiling, Brazilian cherry-wood floors, and floor-to- ceiling windows overlooking the magnificent Goizueta Gardens.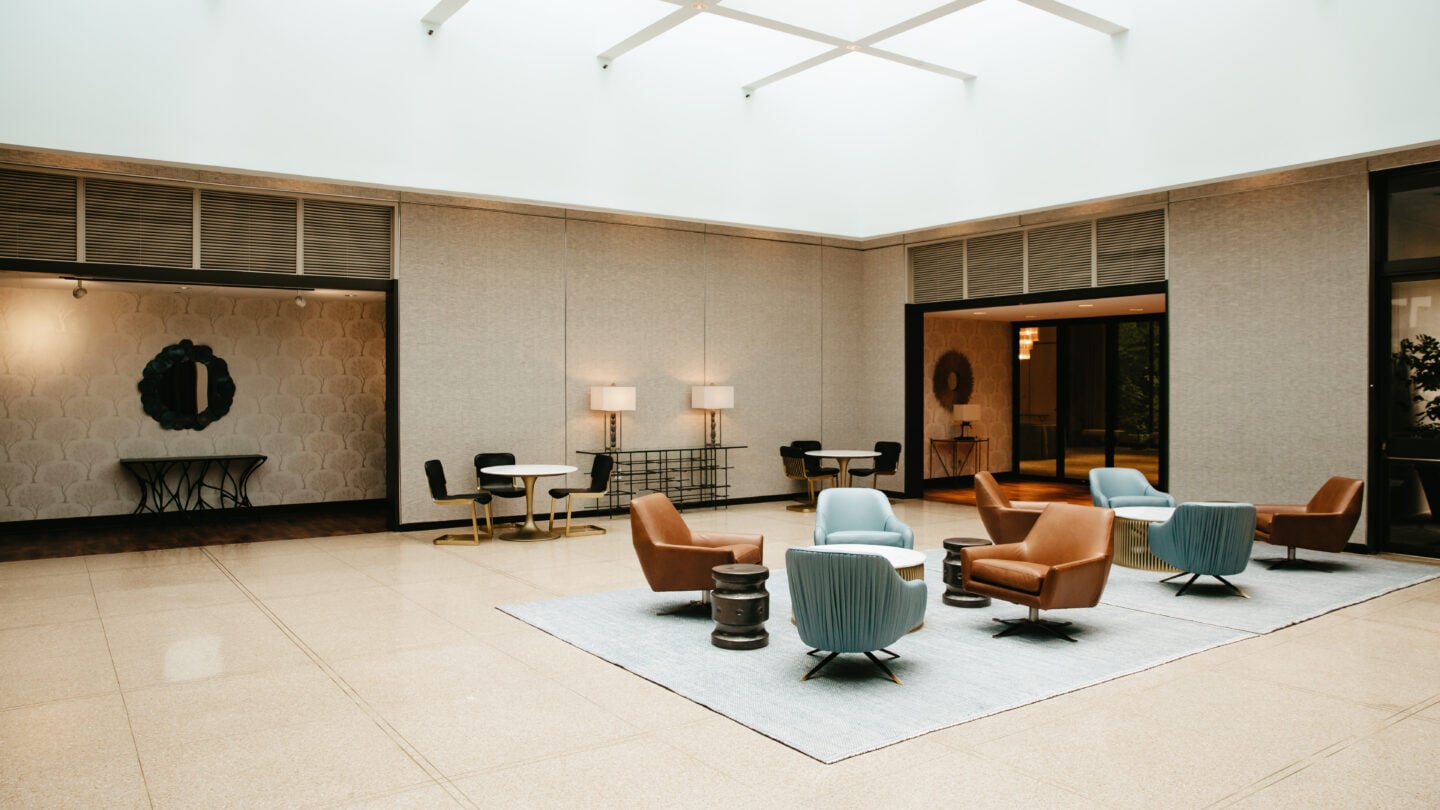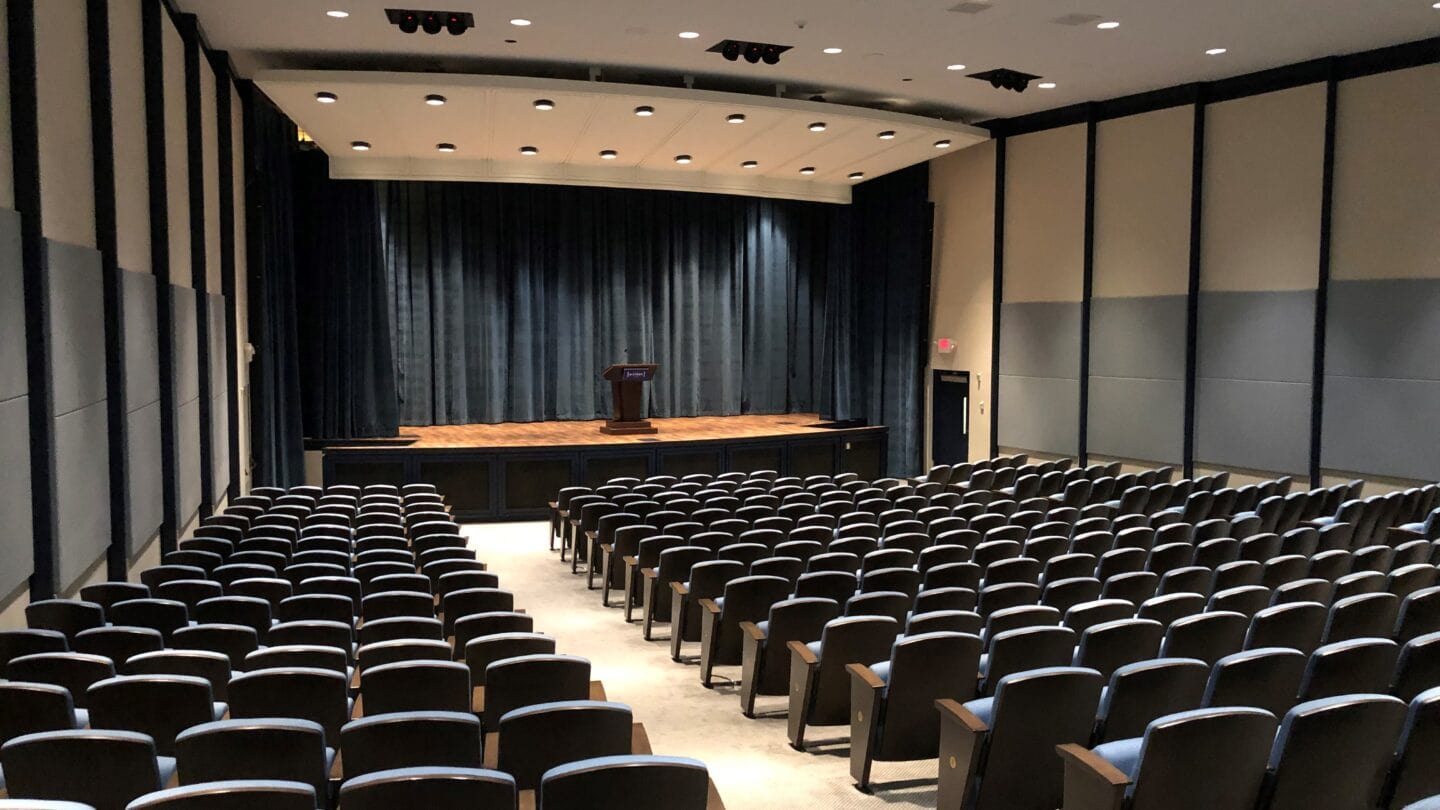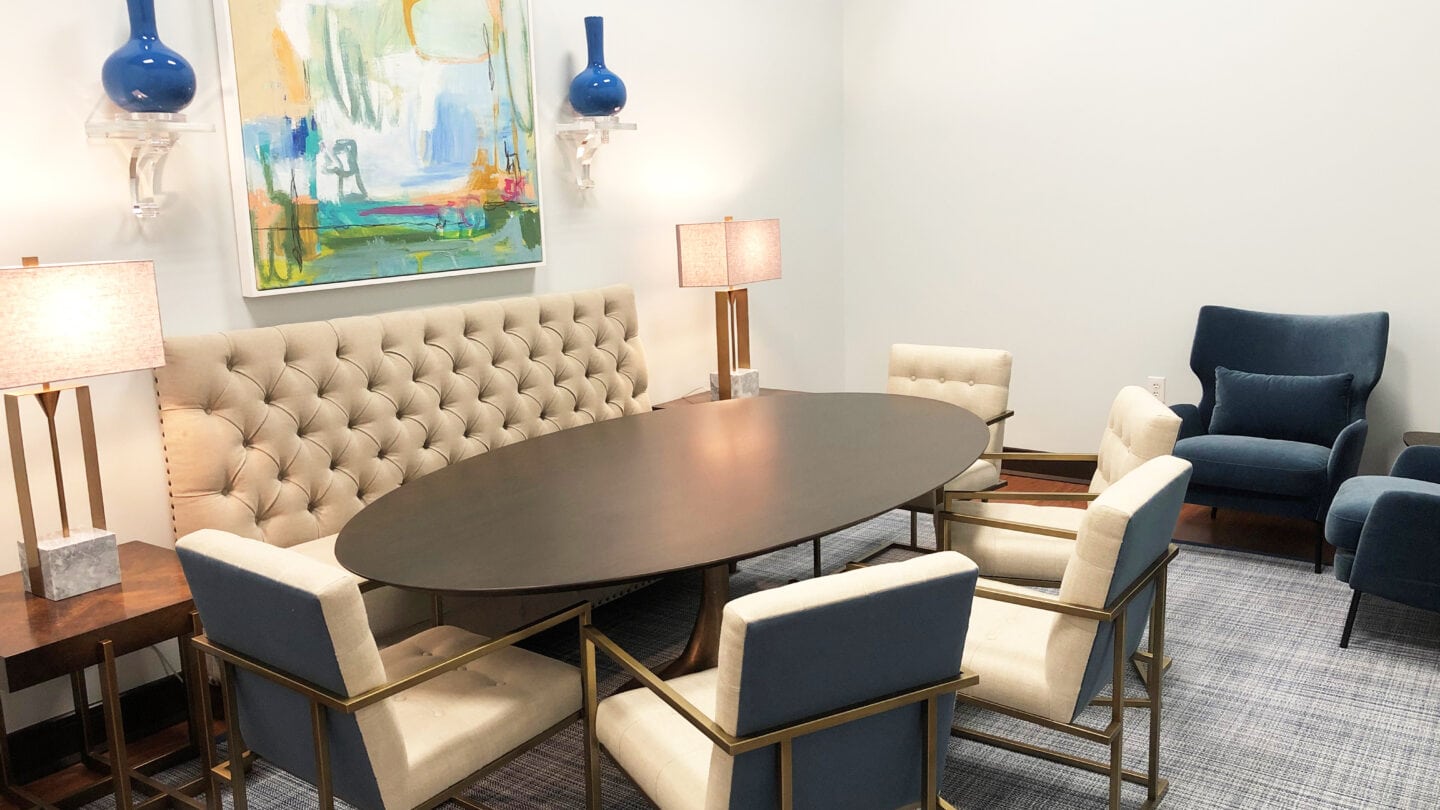 For evening events, McElreath Hall includes McElreath Atrium, Woodruff Auditorium, the Draper Room, and the Blair Room.
The sky-lit McElreath Atrium is a great first impression to welcome guests to this newly renovated building. It can host up to 100 for a reception.
Commencement speeches, lectures, and assemblies come to life in Woodruff Auditorium with 398 fixed seats, while the Draper Room' can comfortably seat 64 guests, 75 for a lecture, or 100 for a standing cocktail. The Draper Room's boutique ballroom has a warm atmosphere of midcentury modern with nature's touch. Its floor to ceiling windows offers views of our magnificent woodlands. The octagon table may be used as a buffet, estate table, or a perfect place for a cocktail party centerpiece.
Looking for something more intimate? Put your best presentation forward in the Blair Room. This small meeting space can seat approximately 7 around the table, and can easily function as a small conference room or greenroom.
Blending past and present, the Cox Room is perfect for hosting conferences, meetings, and more. This expansive, stylish multipurpose board room and event space was completed in February 2019 with the generous support of The James M. Cox Foundation. The space is inspired by Atlanta's rail-rich history. With its beautifully appointed décor and unique design elements, this room has that "wow" factor from the minute you walk in.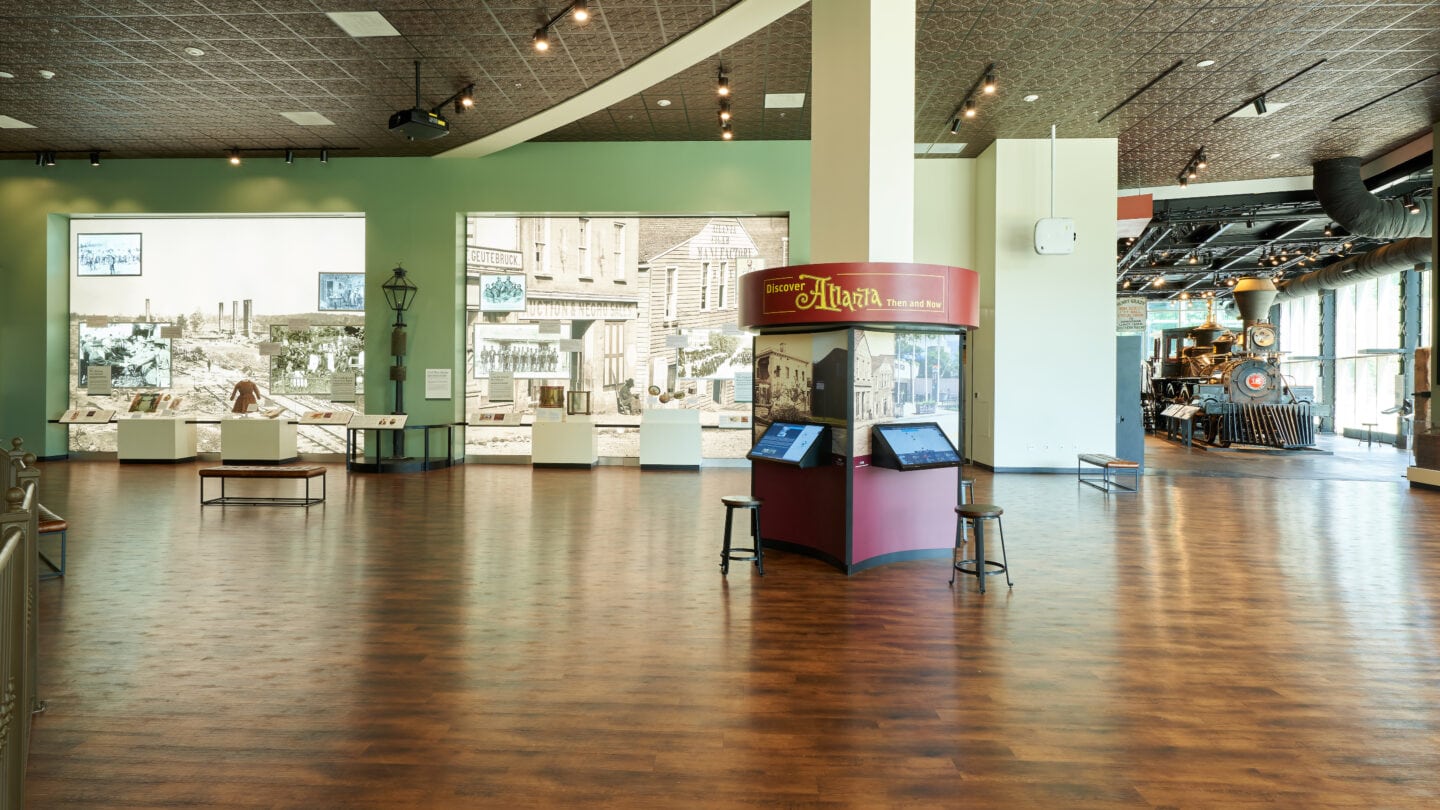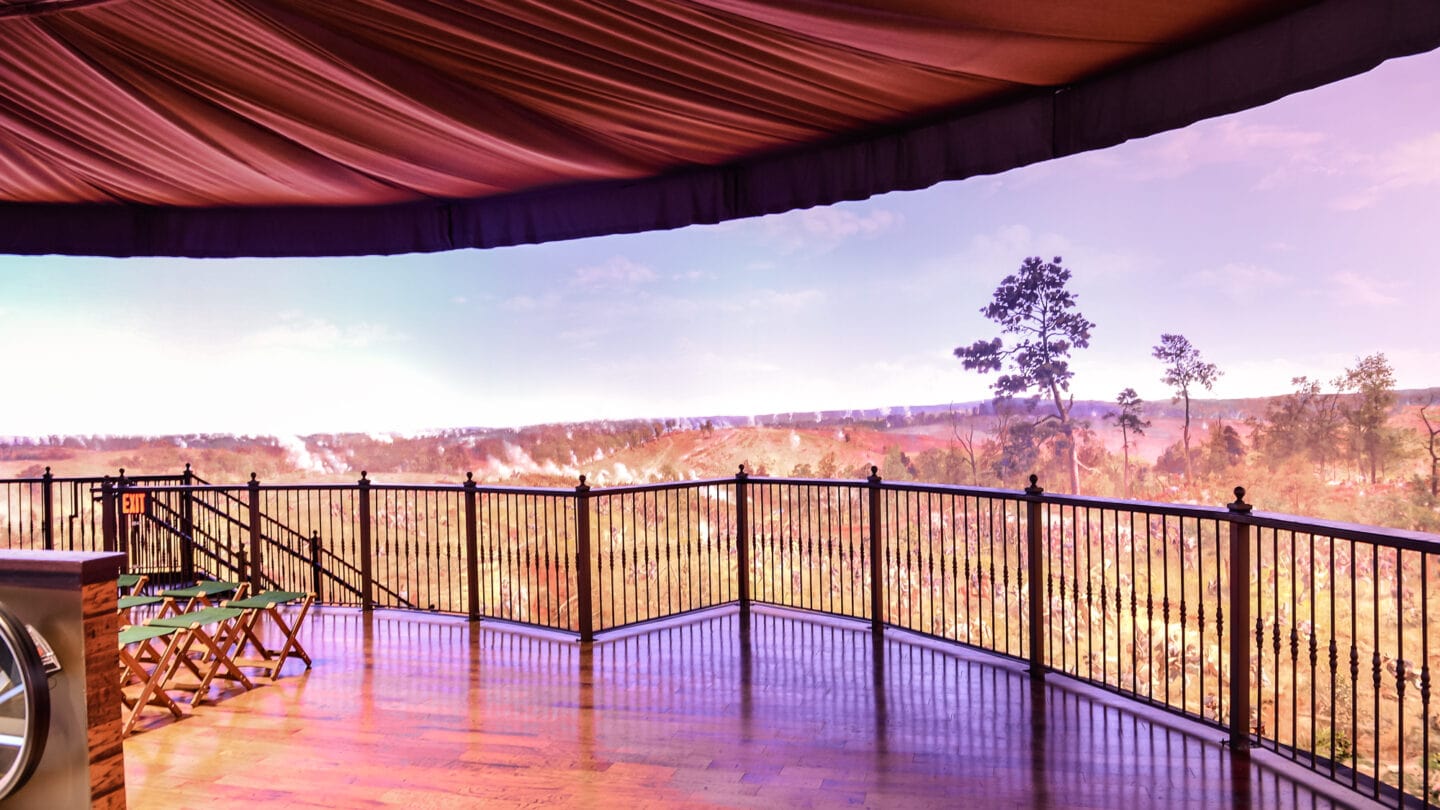 Every networking event deserves an enchanting space. Cyclorama and Texas Locomotive offer an incredible experience for you and your guests. You will enter through the Locomotion Gallery which houses the Texas Locomotive, flow into the Upper Gallery for cocktails and hors d'oeuvres or a seated dinner surrounded by artifacts. When your guests venture into the Cyclorama, they will be awed by the almost 18,000 square foot painting and diorama. This 1886 artifact was recently restored and opened in February 2019 as one of Atlanta's most unique event spaces. Guests can also experience our 1996 Atlanta Olympics exhibit.
Interested in taking a tour?
Email privateevents@atlantahistorycenter.com or call 404-814-4090.