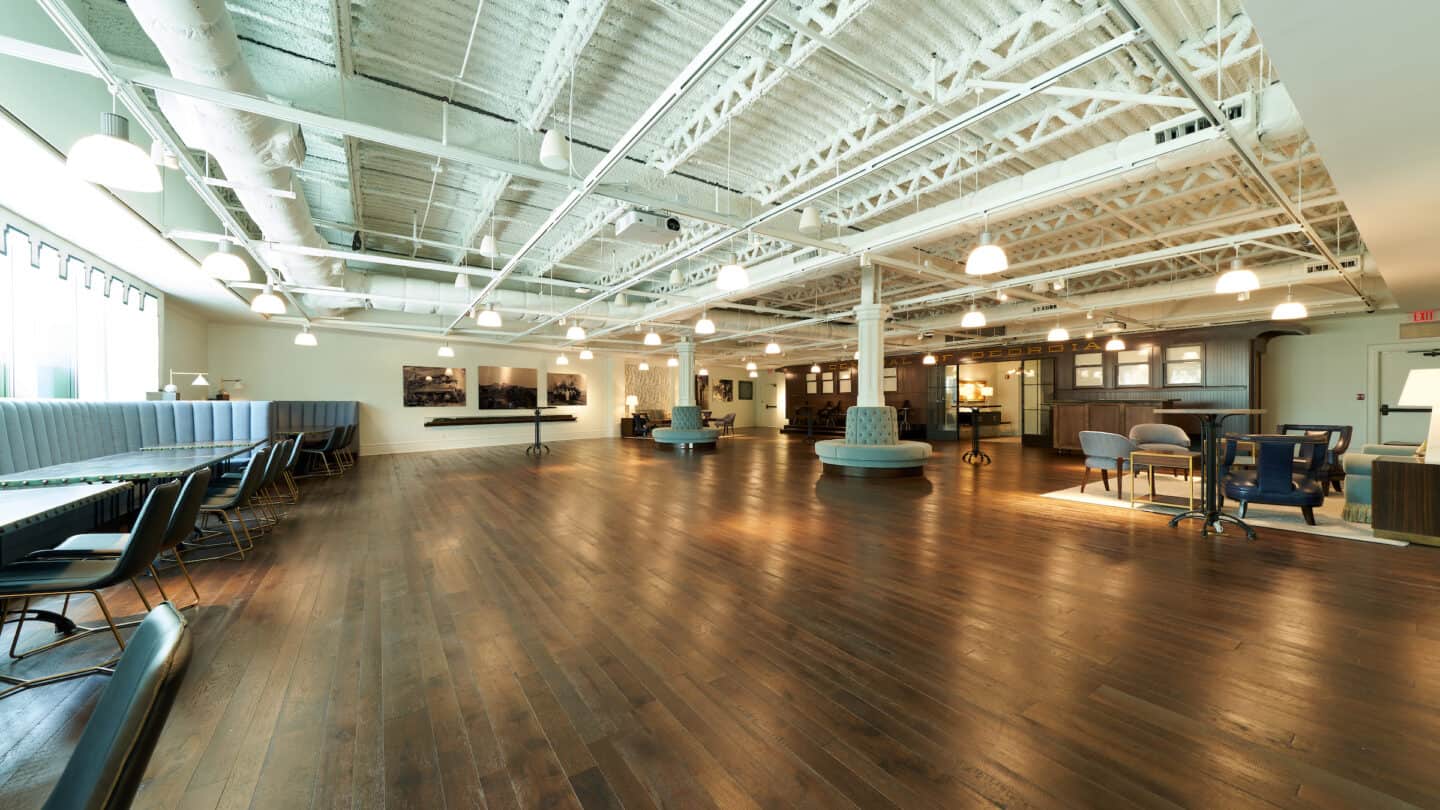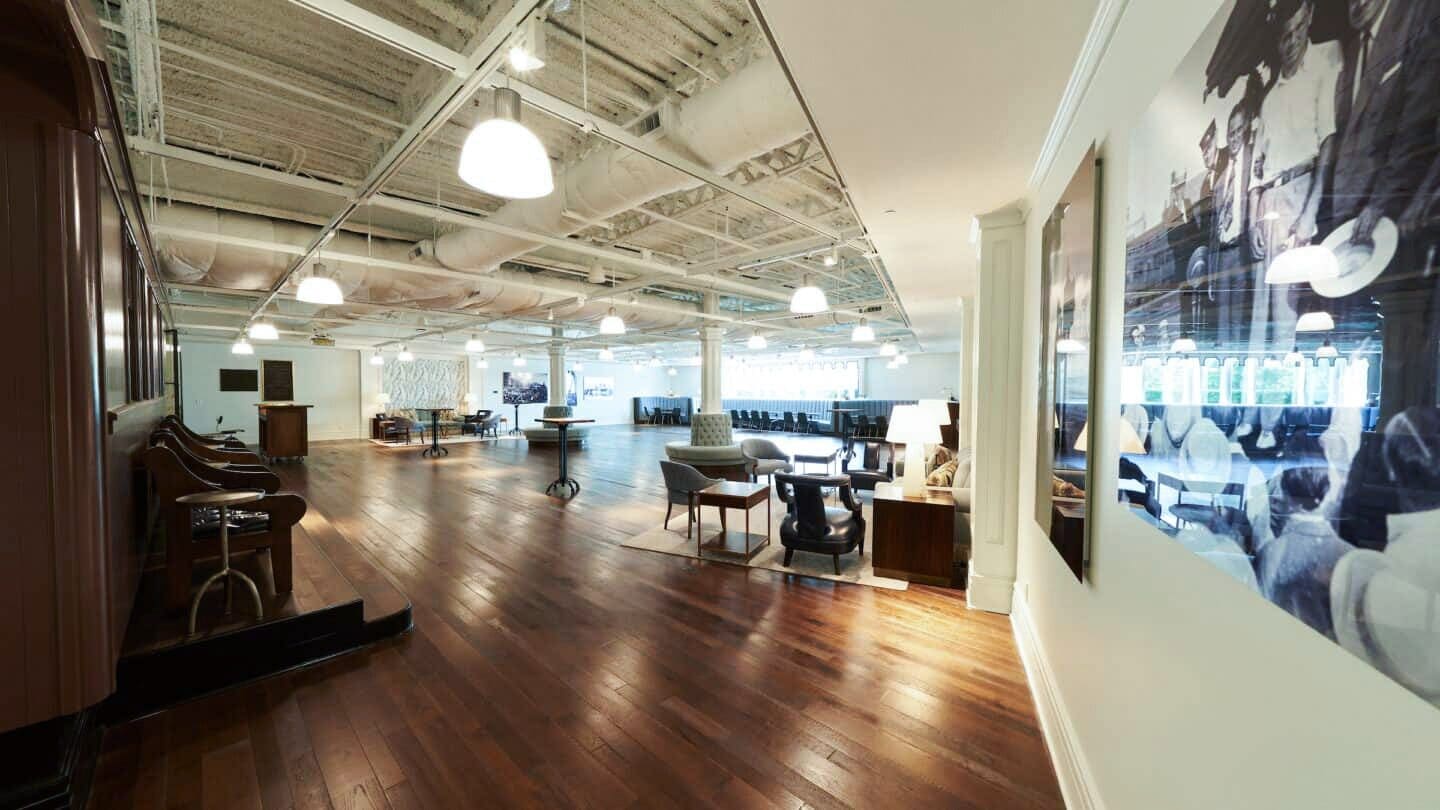 Situated above Atlanta '96: Shaping an Olympic and Paralympic City, the Cox Room is an expansive, stylish multipurpose board room and event space completed in February 2019 with the generous support of The James M. Cox Foundation.
The space is inspired by Atlanta's rail-rich history. A replica of an 1880s Pullman Car from the Center of Georgia railway is on display in the room, along with tintype mural photographs of various railroad settings pulled from our archival collections. The original bronze dedication plaque from the 1905 Terminal Station is also on display in the room.
Complementing the history on display, the room is equipped with two projectors and wireless microphones to make technology integration seamless. Blending past and present, the Cox Room is the perfect for hosting conferences, events, meetings, and more.
The Cox Room can accommodate 110 guests standing or seated and is available from 9am–5pm. Included with the room are 100 natual wood folding chairs, seven 48″ rounds, ten 60″ rounds, ten highboys, and a limited number of 6′ and 8′ tables.
Interested in taking a tour?
Email privateevents@atlantahistorycenter.com or call 404-814-4090.