Atlanta History Center's annual Veterans Day program honors the sacrifice of the women and men who served in the United States armed forces.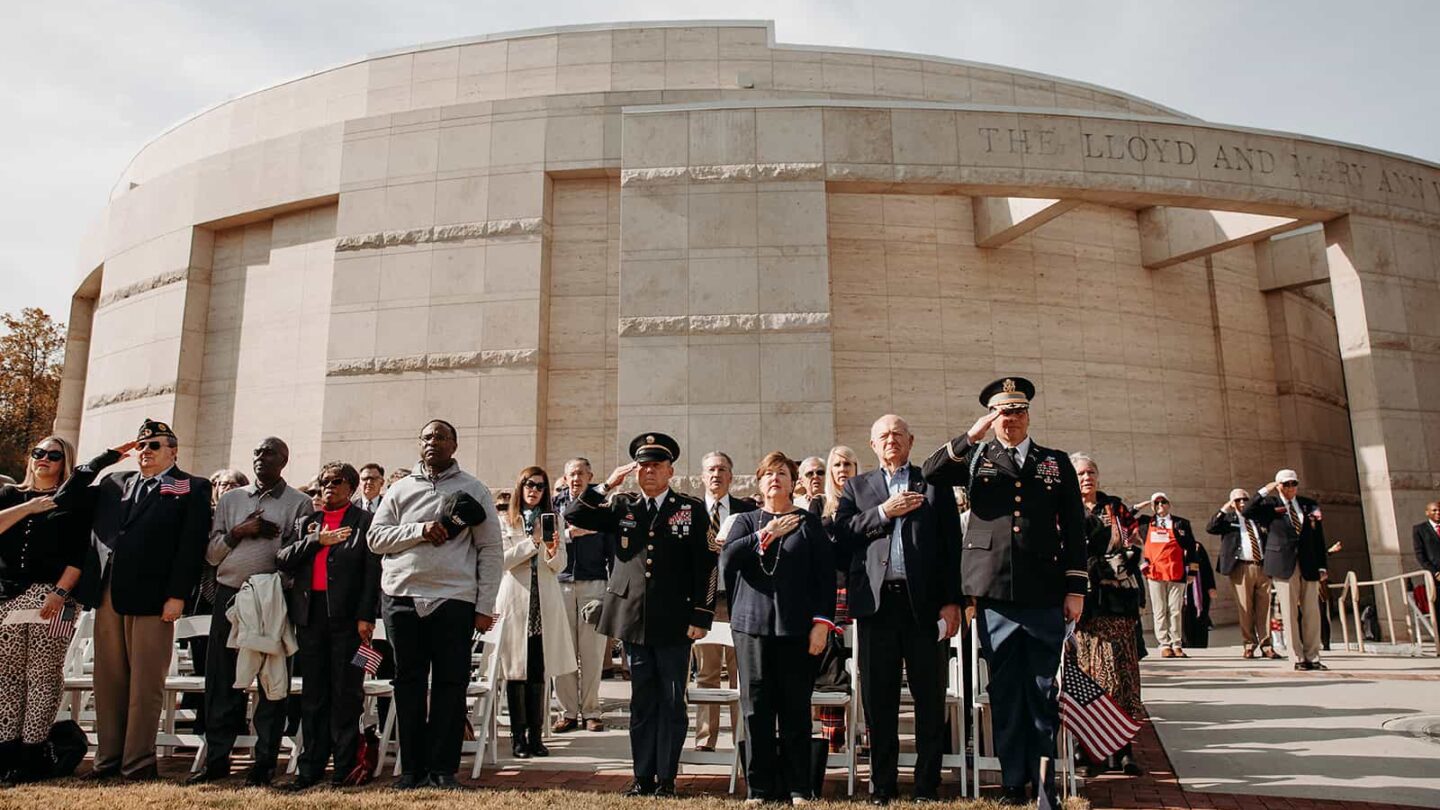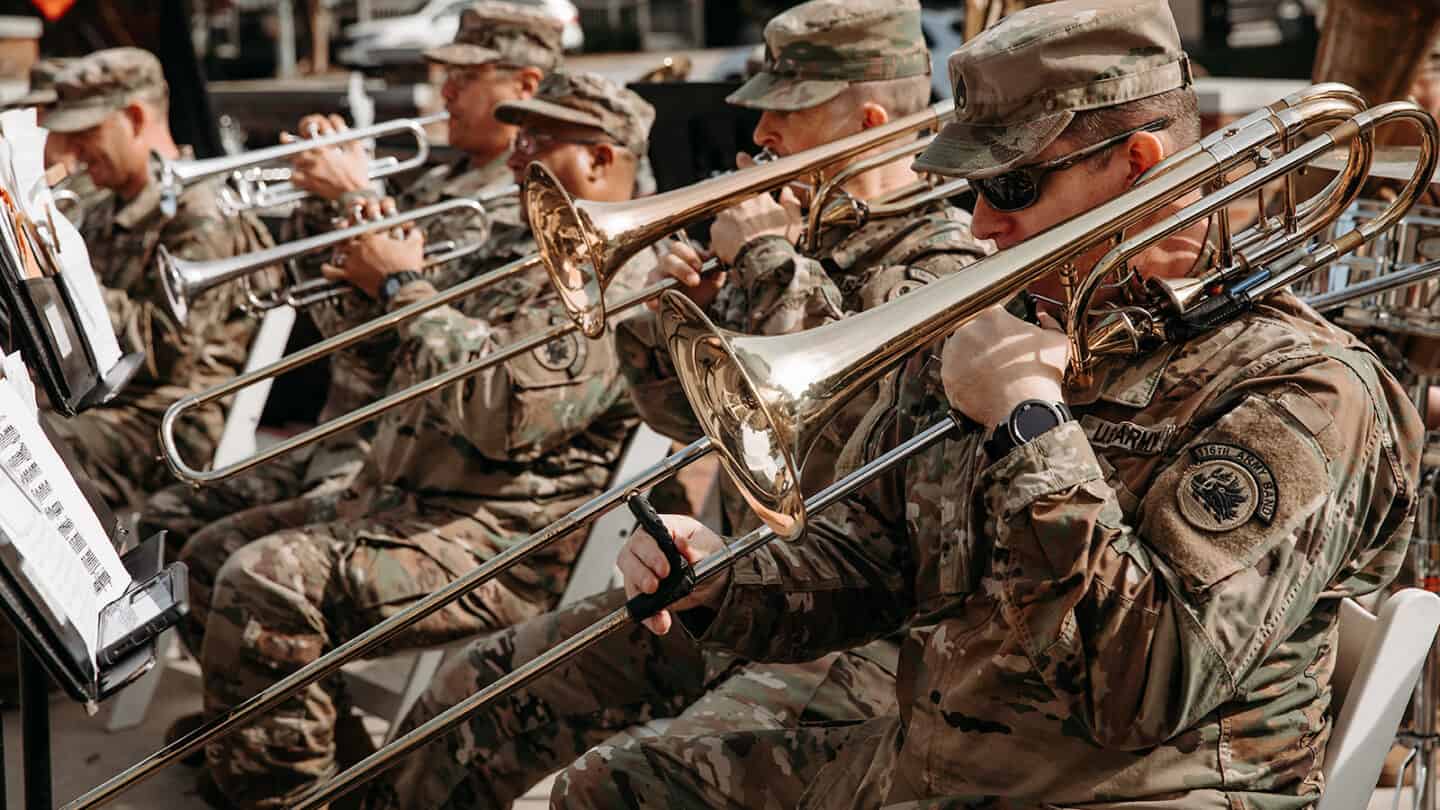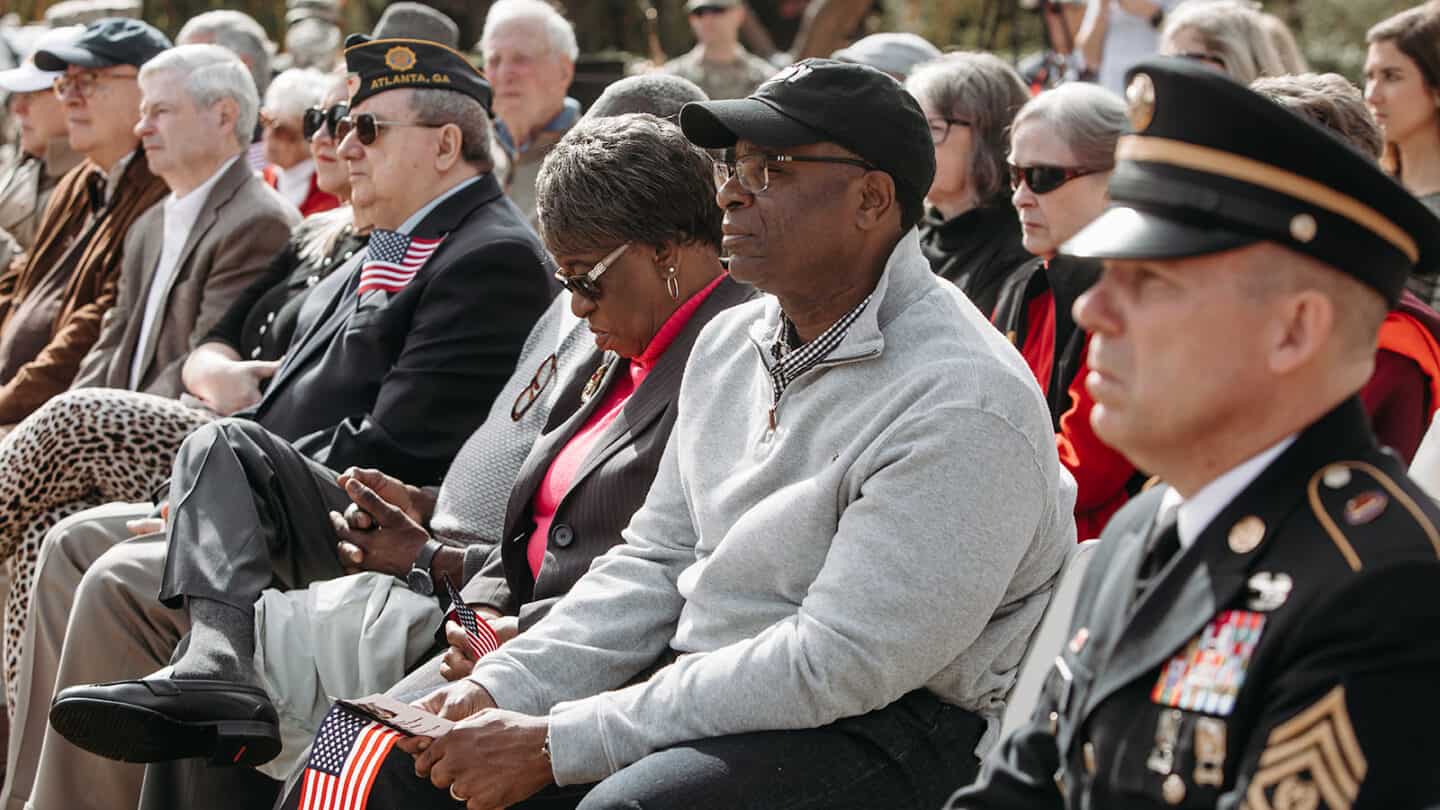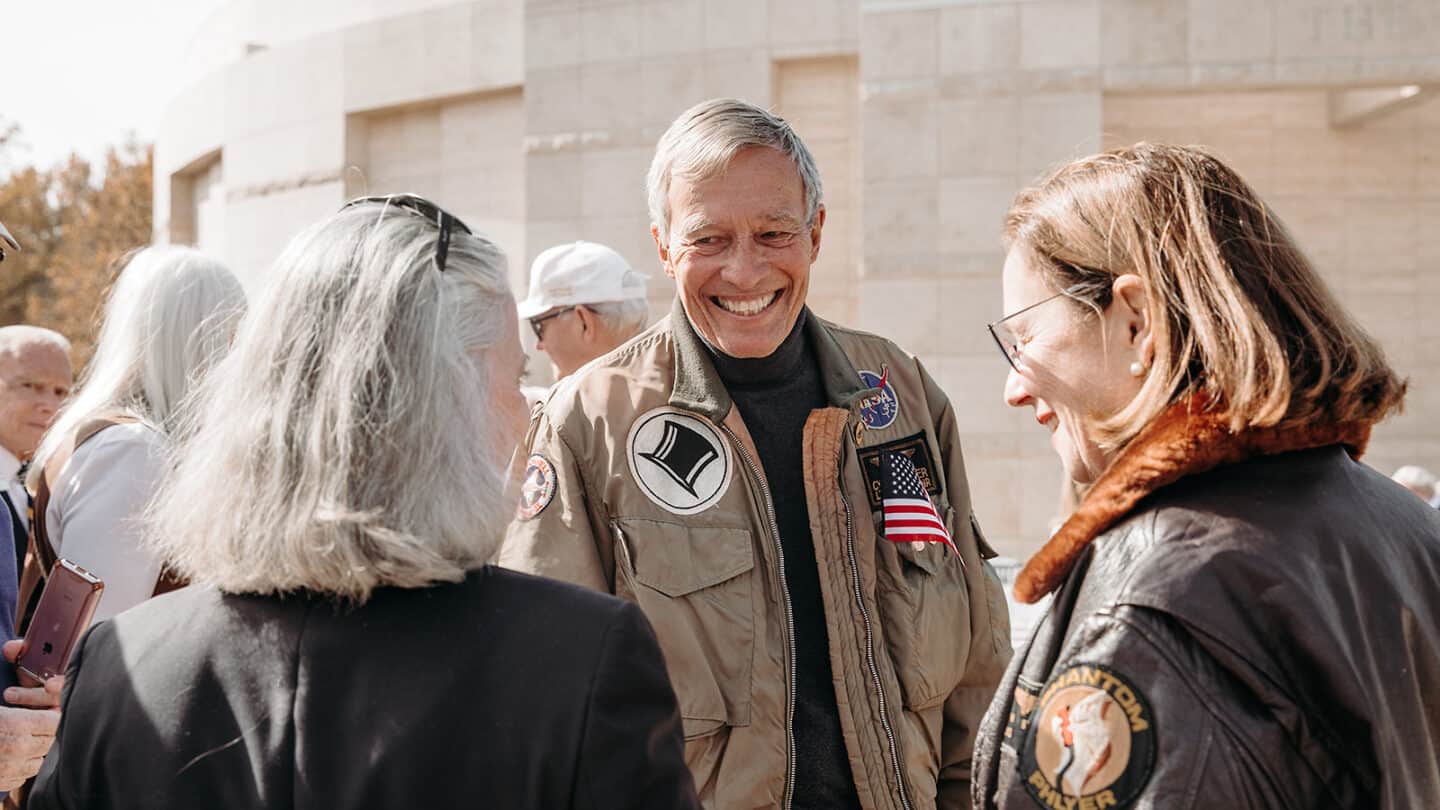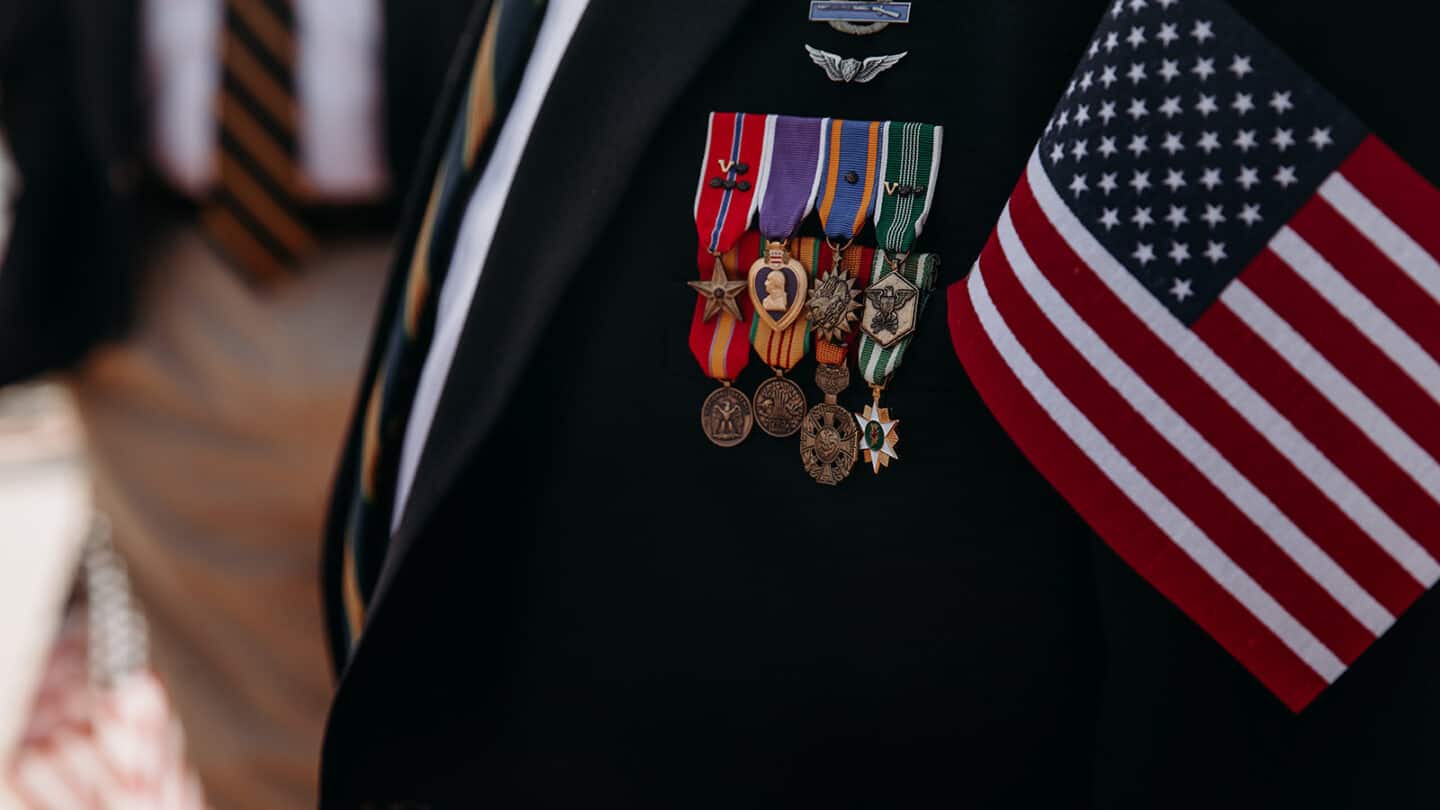 Virtual Veterans Day Ceremony.
Each year on Veterans Day, Atlanta History Center hosts a commemoration to honor all veterans who have served and continue to serve in the United States armed forces. Due to the COVID-19 pandemic, the 2020 event was livestreamed at Atlanta History Center. We invite you to remember the 75th anniversary of the end of World War II and explore the importance of remembering and preserving Veterans' stories.
Veterans History Project
As a Founding Partner of the Veterans History Project, an initiative of the Library of Congress' American Folklife Center, Atlanta History Center conducts oral history interviews with Veterans to preserve their stories for future generations.
Learn More
Between 1964 and 1975, nearly 3,500,000 men and women served in the United States armed forces in Southeast Asia. Each of them has a story to tell. Each story is unique.

Fields of Battle, Lands of Peace chronicles the history of World War I through immersive photography of the land which held the tragic battles.
As a part of Atlanta History Center's Virtual Author Talk series, Katherine Landdeck discusses her book The Women With Silver Wings: The Inspiring True Story of the Women Airforce Service Pilots of World War II.
Archival collections military
Military History Resources
Explore Kenan Research Center's Military History archival resources portal to learn about how to search our archives and view oral histories.
Learn More
Honoring the life and legacy of Atlanta's most well-known civil rights leader.

For nearly 20 years, Atlanta History Center has partnered with the Consul General of Mexico and the Institute of Mexican Culture to host Día de los Muertos (Day of the Dead) on our 33-acre campus.

Since 2013 Atlanta History Center has hosted an annual Juneteenth commemoration that connects visitors to this essential moment in national history through a weekend of free programming.