Atlanta History Center's annual Veterans Day observance honors the sacrifice of the women and men who served in the United States armed forces.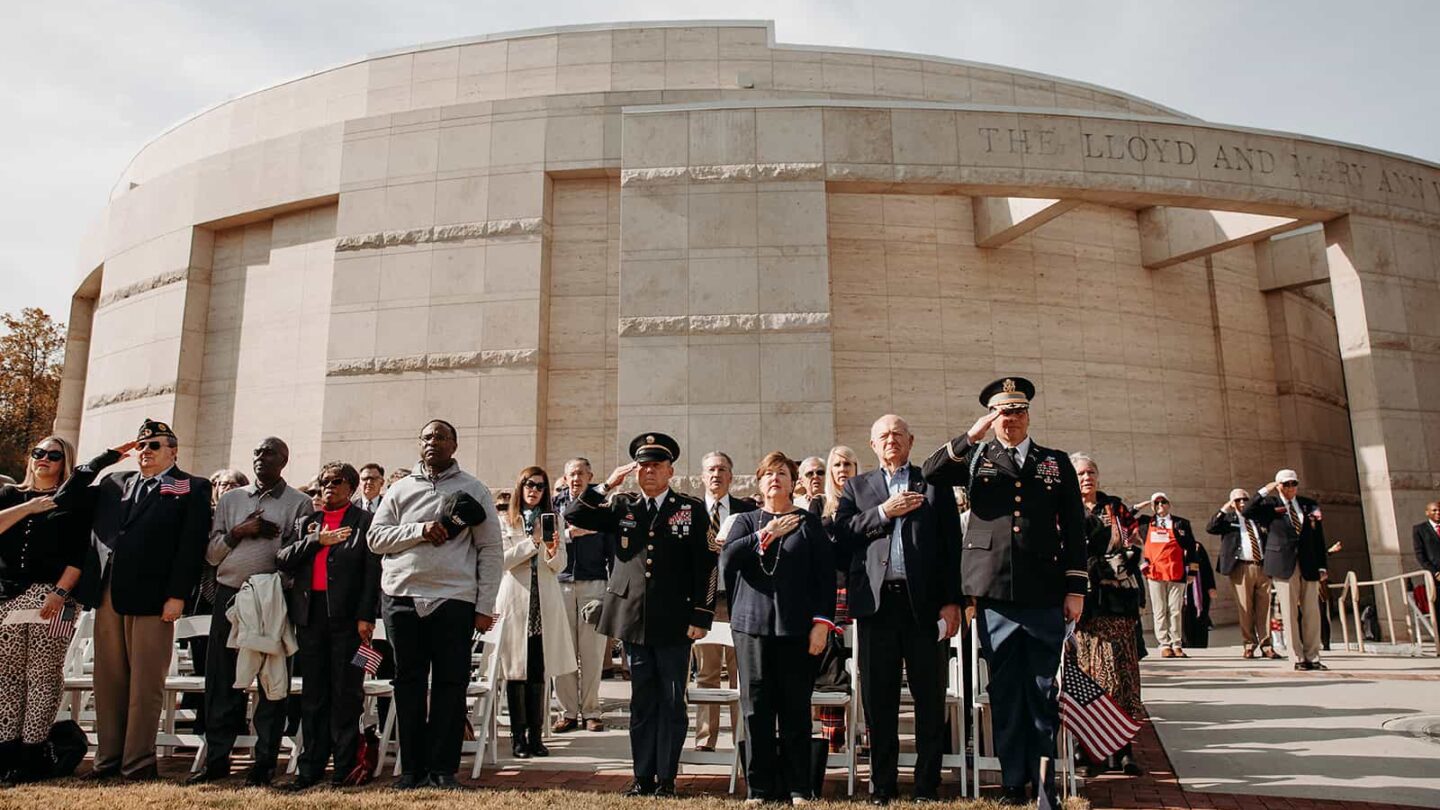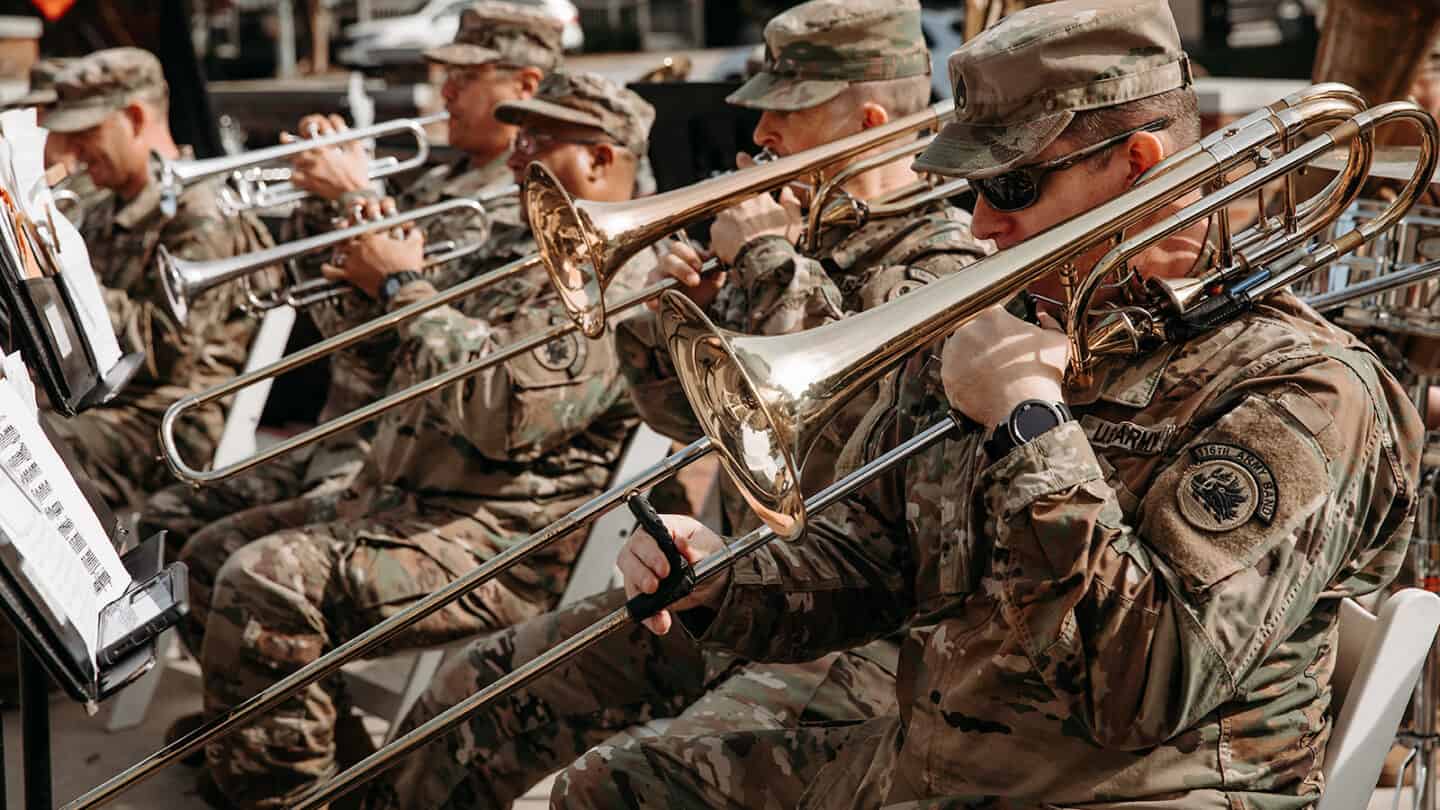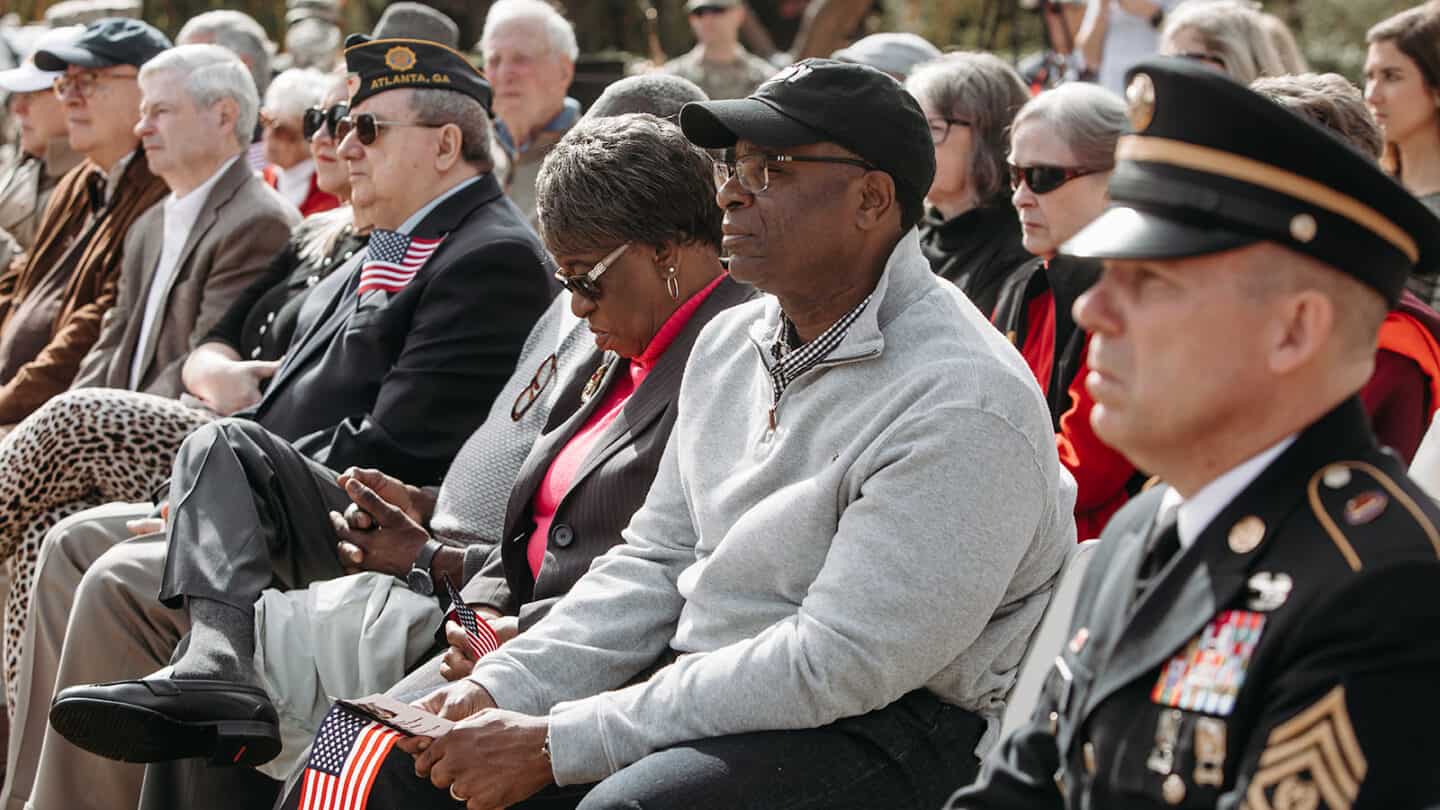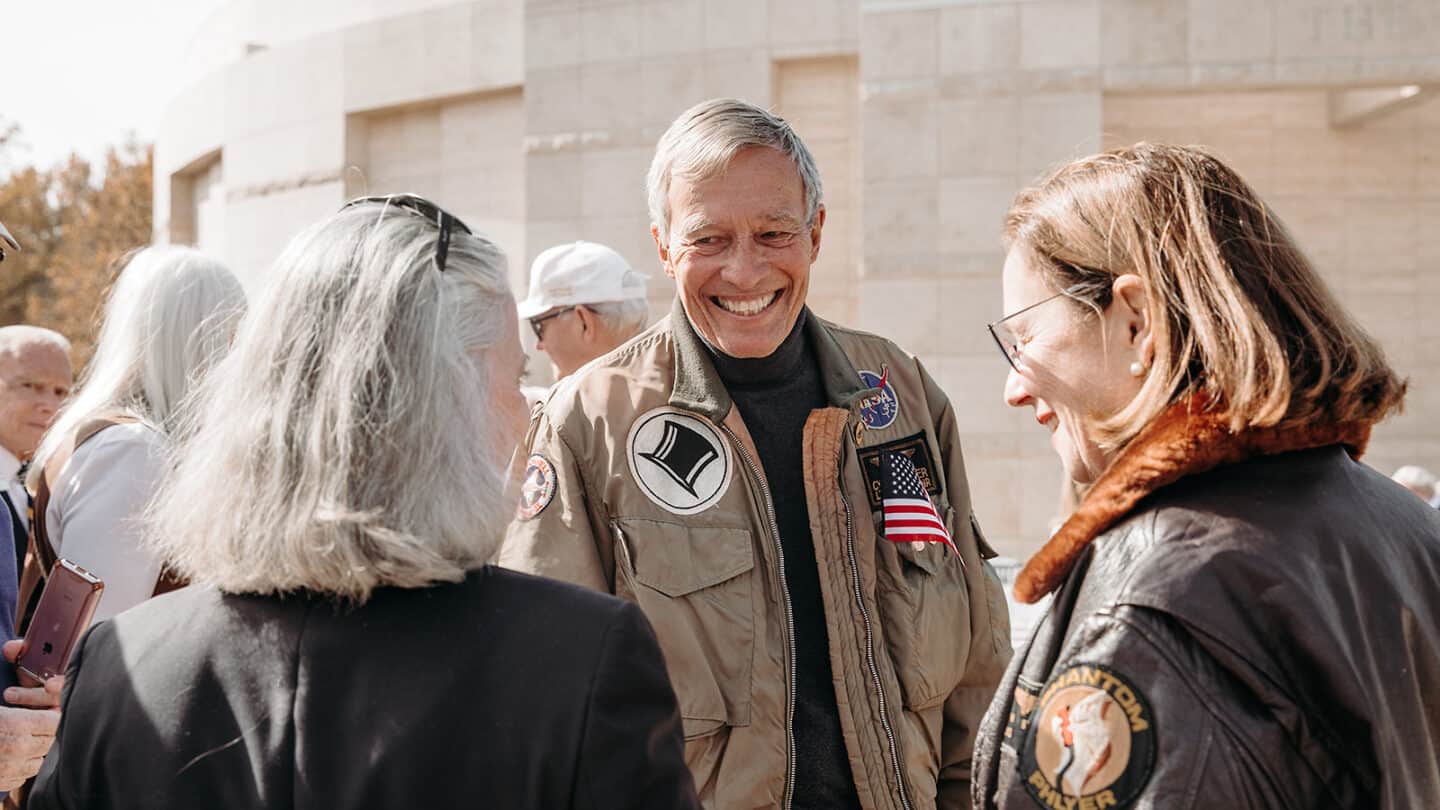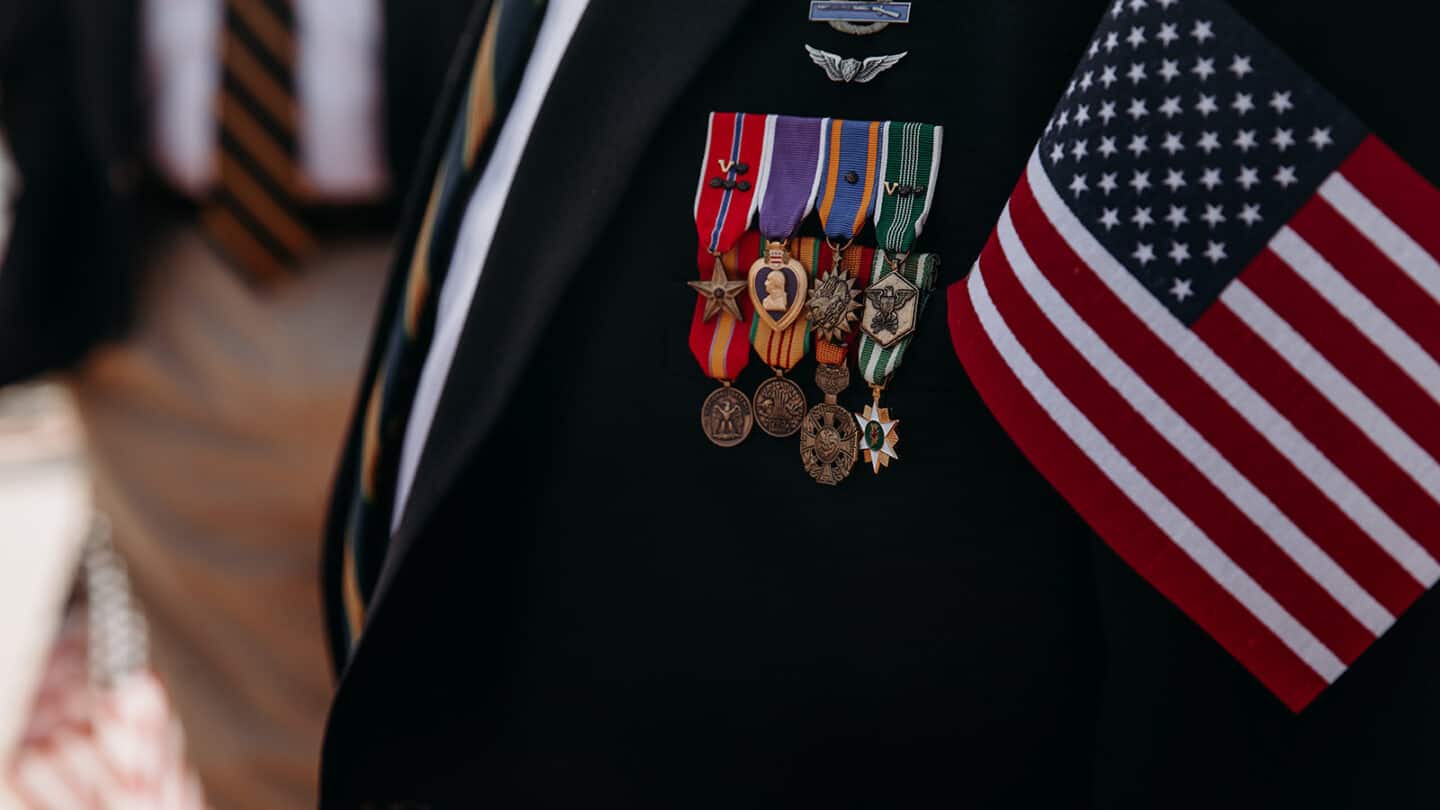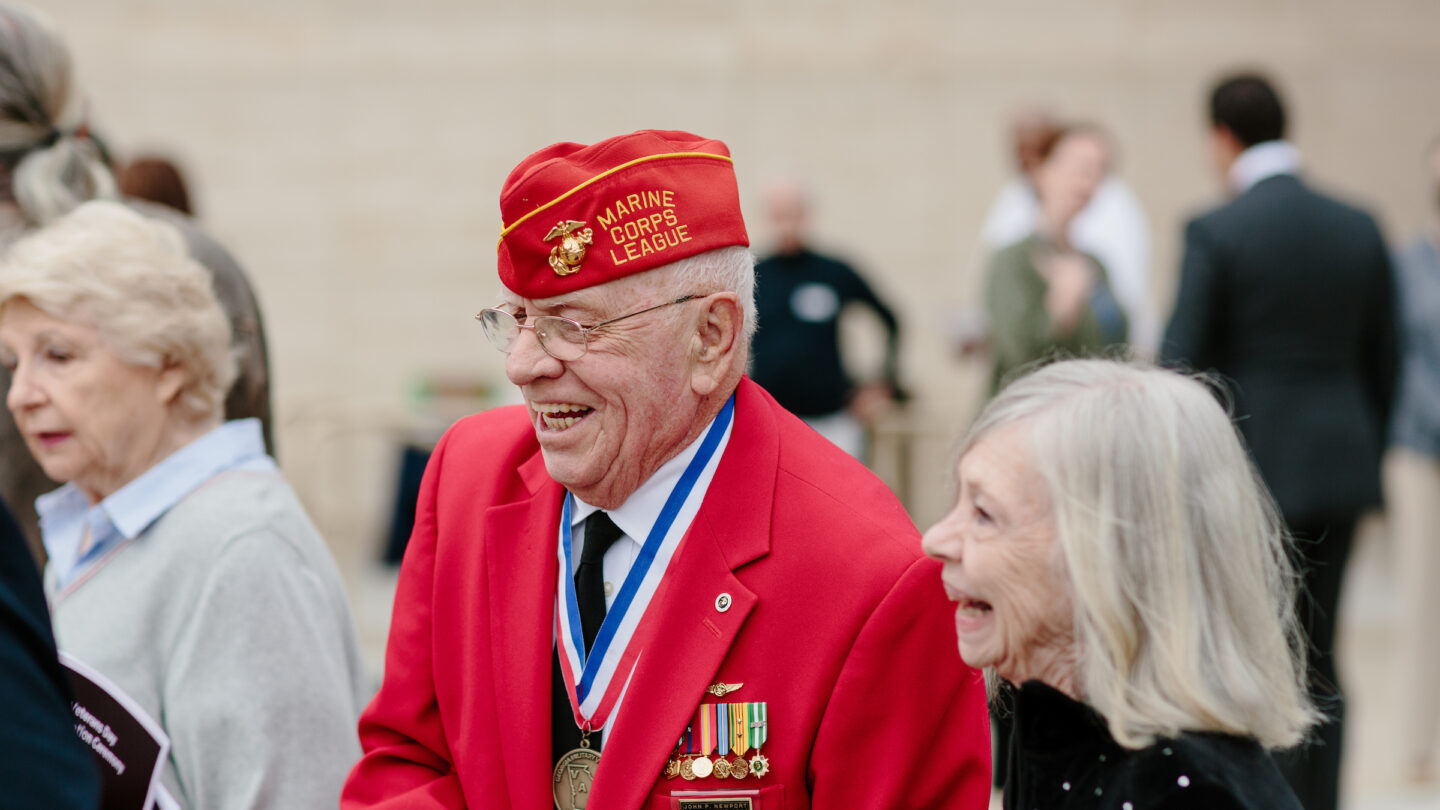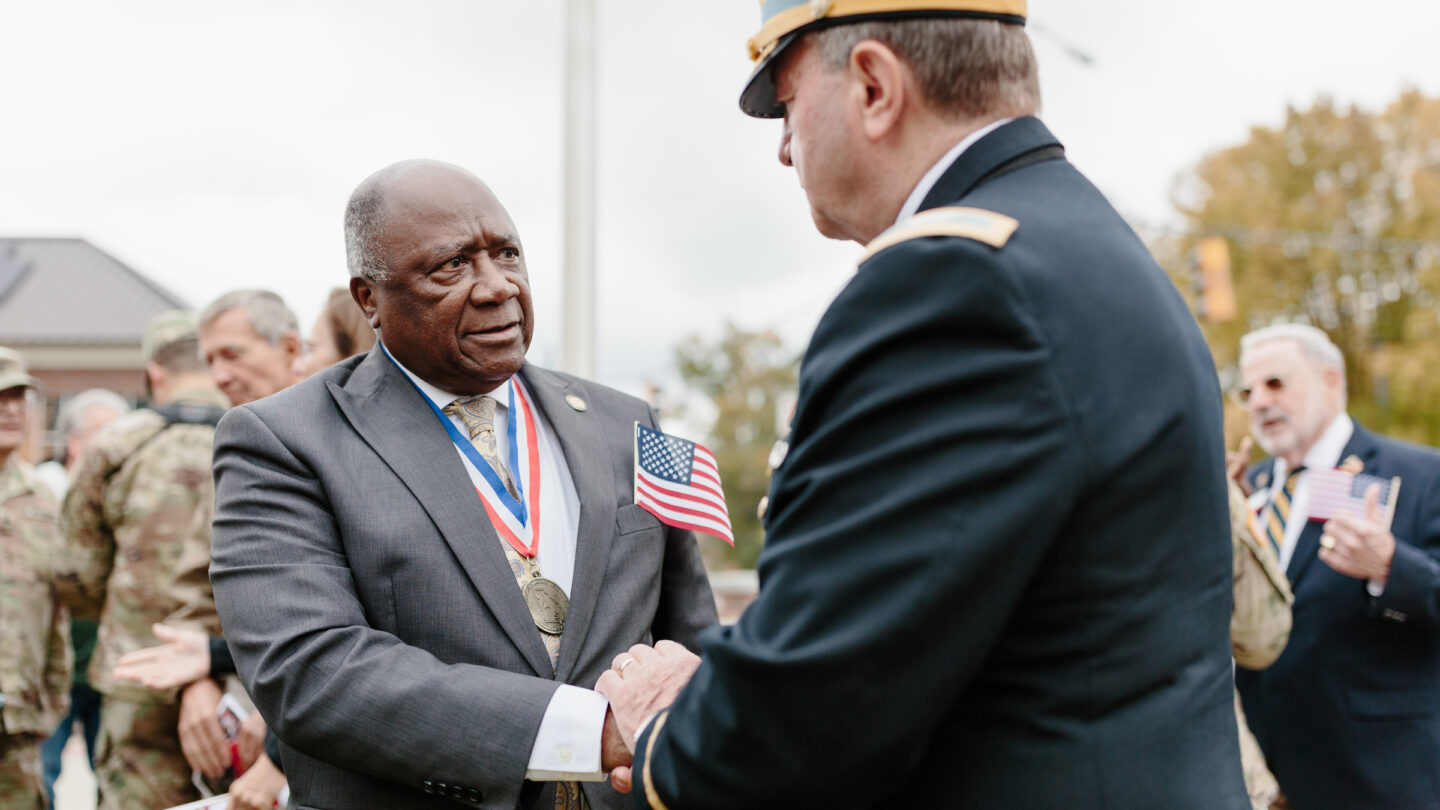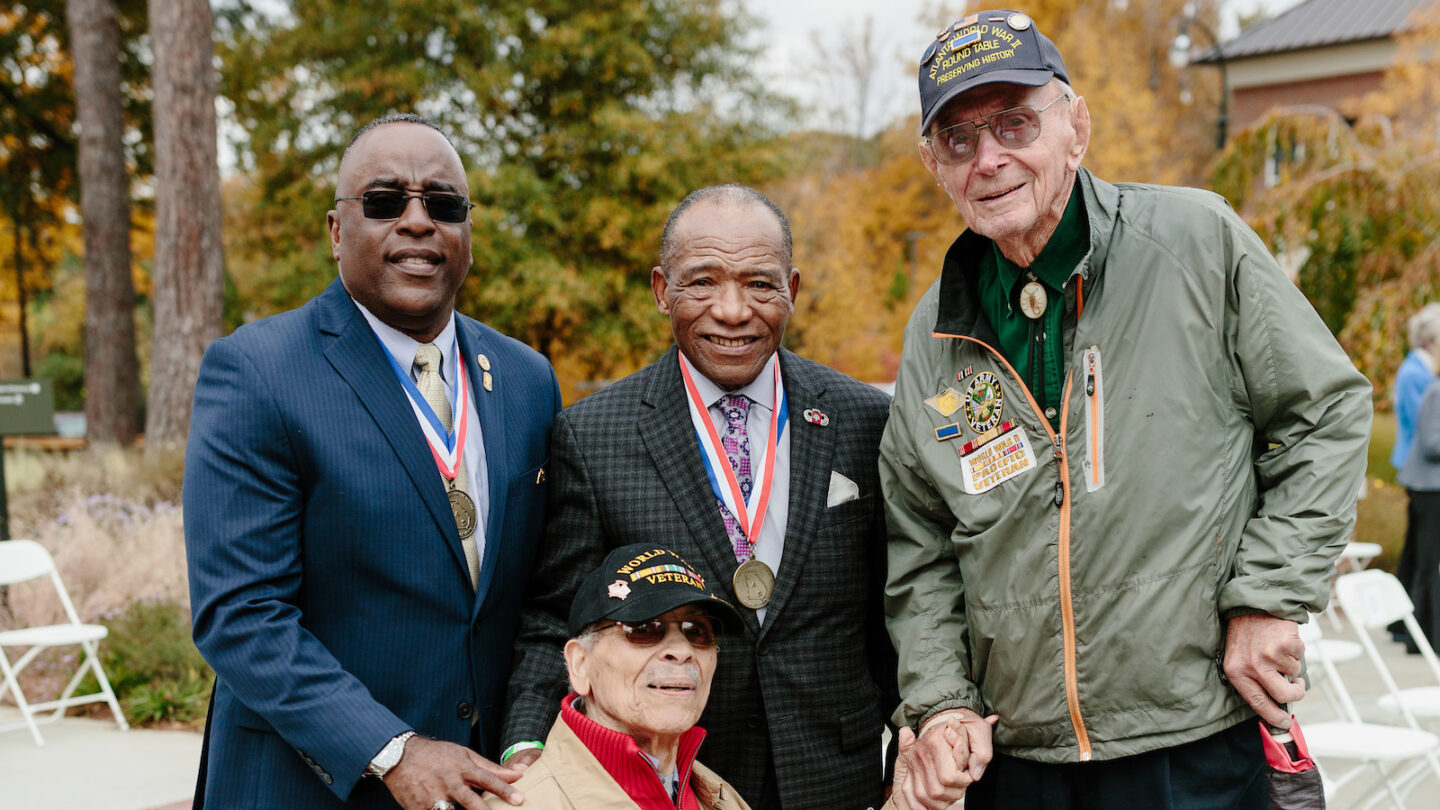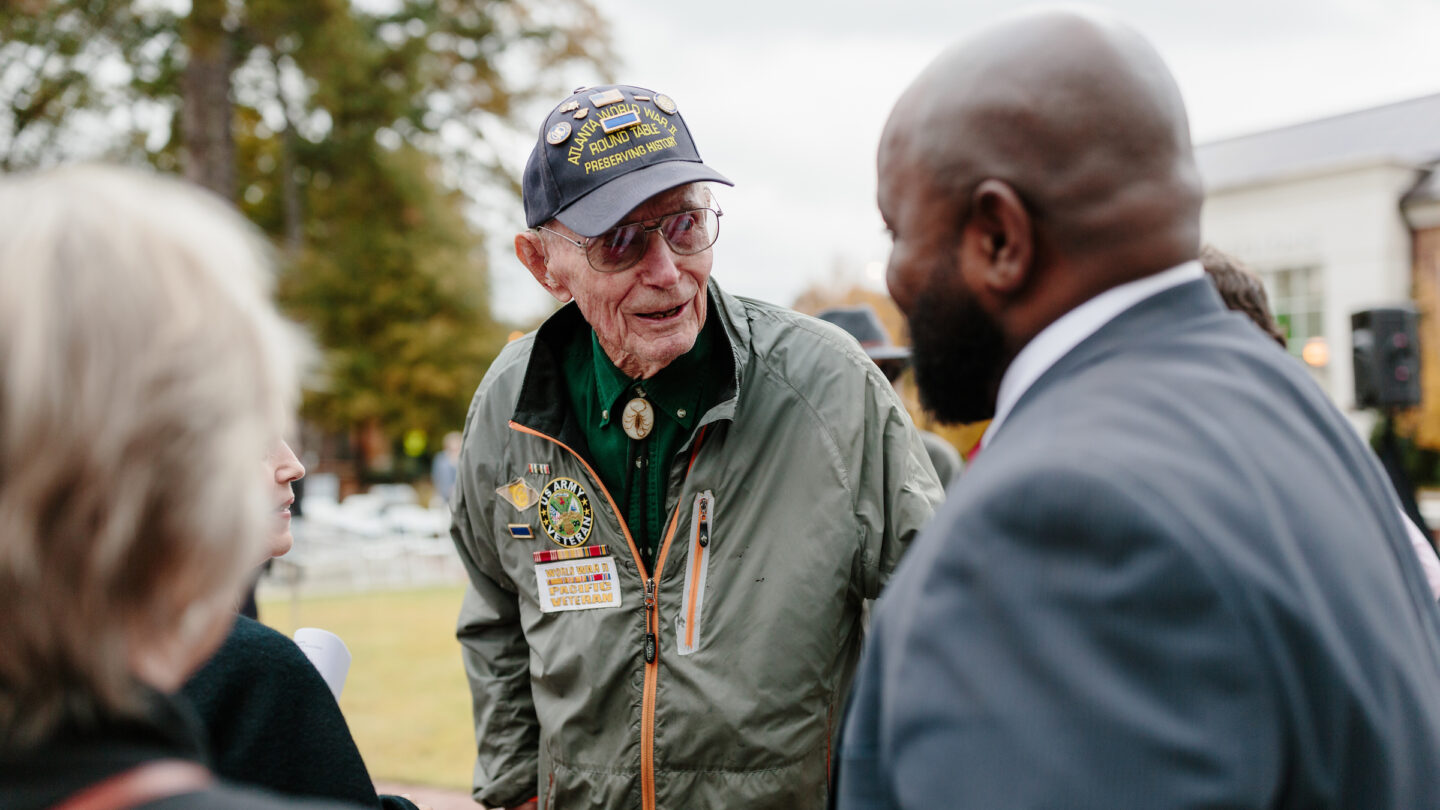 Join Atlanta History Center for a special weekend celebration honoring our nation's veterans.
Atlanta History Center invites all active duty service members, veterans, their families, and grateful community members to visit Atlanta History Center's campus the weekend of Veterans Day to celebrate.
On Saturday, November 11th, Atlanta History Center encourages all to attend the 42nd Annual Veterans Day Parade happening in Midtown Atlanta. More information about the parade is available here.
On Sunday, November 12th, Atlanta History Center will offer free admission for veterans, active servicemembers, and their families. Join us for curator chats, walking tours of Veterans Park, a special line-up of veterans history project interviews and veterans-related short films, and tabling and activities from our veteran organizational partners. Free admission can be claimed at the door with valid military ID.
Since this year's parade falls on Veterans Day, Atlanta History Center will not host a ceremony in Veterans Park. Atlanta History Center's Veterans Day Commemoration Ceremony will return in 2024.
Atlanta History Center records, preserves, and makes accessible the stories of men and women who did serve as well as the civilians who supported them. Their stories allow future generations to hear directly from those who lived through our nation's conflicts to better appreciate the realities and the sacrifices of war.

Between 1964 and 1975, nearly 3,500,000 men and women served in the United States armed forces in Southeast Asia. Each of them has a story to tell. Each story is unique.

Fields of Battle, Lands of Peace chronicles the history of World War I through immersive photography of the land which held the tragic battles.
The USCT was comprised of 135 regiments of infantry soldiers. In addition to infantry, the USCT had 13 heavy artillery, six cavalry, and a light artillery regiment. The people of color who were not allowed to enlist, such as women, helped the war effort by being cooks, spies, nurses, and scouts.

On June 6, 1944, Allied forces landed in German-occupied France in the largest amphibious invasion. More than 75 years later we listen to their stories and remember.

During WWI, women of all classes, nationalities, and races joined service and military organizations prepared for the battlefront, hospital, and relief effort.

Black soldiers have served this country since the Revolutionary War and their stories are vital in creating a more complete, more accurate picture of America's past.
United States Colored Troops
Atlanta History Center is home to one of the nation's most comprehensive collections of Civil War memorabilia including a growing number of rare objects identified specifically with African American USCT soldiers and regiments.
Explore the collection
Veterans History Project
As a Founding Partner of the Veterans History Project, an initiative of the Library of Congress' American Folklife Center, Atlanta History Center conducts oral history interviews with Veterans to preserve their stories for future generations.
Learn More
Military History Resources
Explore Kenan Research Center's Military History archival resources portal to learn about how to search our archives and view oral histories.
Learn More
The Women with Silver Wings: The Inspiring True Story of the Women Airforce Service Pilots of World War II
Honoring the life and legacy of Atlanta's most well-known civil rights leader.

Since 2013 Atlanta History Center has hosted an annual Juneteenth commemoration that connects visitors to this essential moment in national history through a weekend of free programming.