More than 50 years ago in 1969, Norma McCorvey wanted an abortion. She was pregnant with her third child and was not able to terminate an unwanted pregnancy due to a Texas law that only allowed abortion if the mother's life was in danger. Norma McCorvey sued the Dallas County District Attorney Henry Wade under the alias Jane Roe. This lawsuit went all the way to the U.S. Supreme Court and became the landmark Roe v. Wade abortion rights case.
In Roe v. Wade, the Supreme Court ruled that the Constitution protects a pregnant woman's freedom to have an abortion without excessive government restraint. The Court's decision in Roe v. Wade struck down many federal and state abortion laws.
On January 22, 1973, the same day Roe v. Wade was decided, the Supreme Court also ruled in Doe v. Bolton. The Doe v. Bolton ruling struck down a Georgia law that limited the reasons women could receive abortions, expanding women's access to abortion.
A continuation of the pregnancy would endanger the life of the pregnant woman or would seriously and permanently injure her health; or
The fetus would very likely be born with a grave, permanent, and irremediable mental or physical defect; or
The pregnancy resulted from forcible or statutory rape.
Swear under oath that she was a resident of Georgia.
Obtain written opinions from two physicians that deemed the abortion necessary.
Gain approval from a committee of hospital staff where the abortion was to take place.
Name the date, time, place, and person who committed the rape if an abortion was sought due to rape. This testimony would need to be supported by a police report that stated that a rape had occurred. In addition, a woman also needed a written statement from the solicitor general that said there was enough probable cause to believe a rape had occurred.
Atlanta-based civil rights attorney, Margie Pitts Hames, was the lead attorney on Doe v. Bolton. She represented Doe in oral arguments before the Supreme Court in 1971 and 1972. Hames celebrated the Court's subsequent decision on the case as "a cornerstone for liberating women" and continued to advocate for women's reproductive rights throughout her career.
In a 1985 interview on WABE radio program Southwind, focusing on the anti-abortion film, The Silent Scream, Hames said abortion is a personal lifestyle choice that needs to be honored.
"The reason women choose to destroy a fetus is their factors in their own lives that lead them to choose themselves in what's going on in their own individual, personal circumstance. That is a moral and an appropriate health decision for themselves" she said. "Something in their lives have been put straight. They have had the opportunity to proceed on the course they have chosen for themselves."
In Doe v. Bolton, "Mary Doe," the plaintiff was also known as Sandra Bensing Cano. Cano was a 22-year-old mother of three who had been unable to get a legal abortion for her fourth child. After the case, Cano became a pro-life advocate who fought to reverse the Supreme Court's decisions on legal abortion.
Cano said she thought she was signing divorce and child custody papers, not signing on to a lawsuit, when she began working with Hames on what became Doe v. Bolton.
"Back in 1970, I had a very complicated marriage and had two children in foster care. I was pregnant and wanted to get my babies back from foster care," she told the Catholic Register in 2006. "I was poor, uneducated, and ignorant. My life was very unstable. I was in a survival state. I went to Atlanta Legal Aid to get a divorce. Whoever was there to try to help me, I trusted. That's how I became unknowingly involved with Doe v. Bolton. Never once did I know that we were going to kill babies."
Hames contested Cano's claims that she pressured Cano into the lawsuit. Hames would go on to litigate many other civil rights cases in Atlanta including a 1980 case about using busing across country lines to desegregate Atlanta Public Schools. Hames died of a heart attack in 1994, and Cano died in 2014.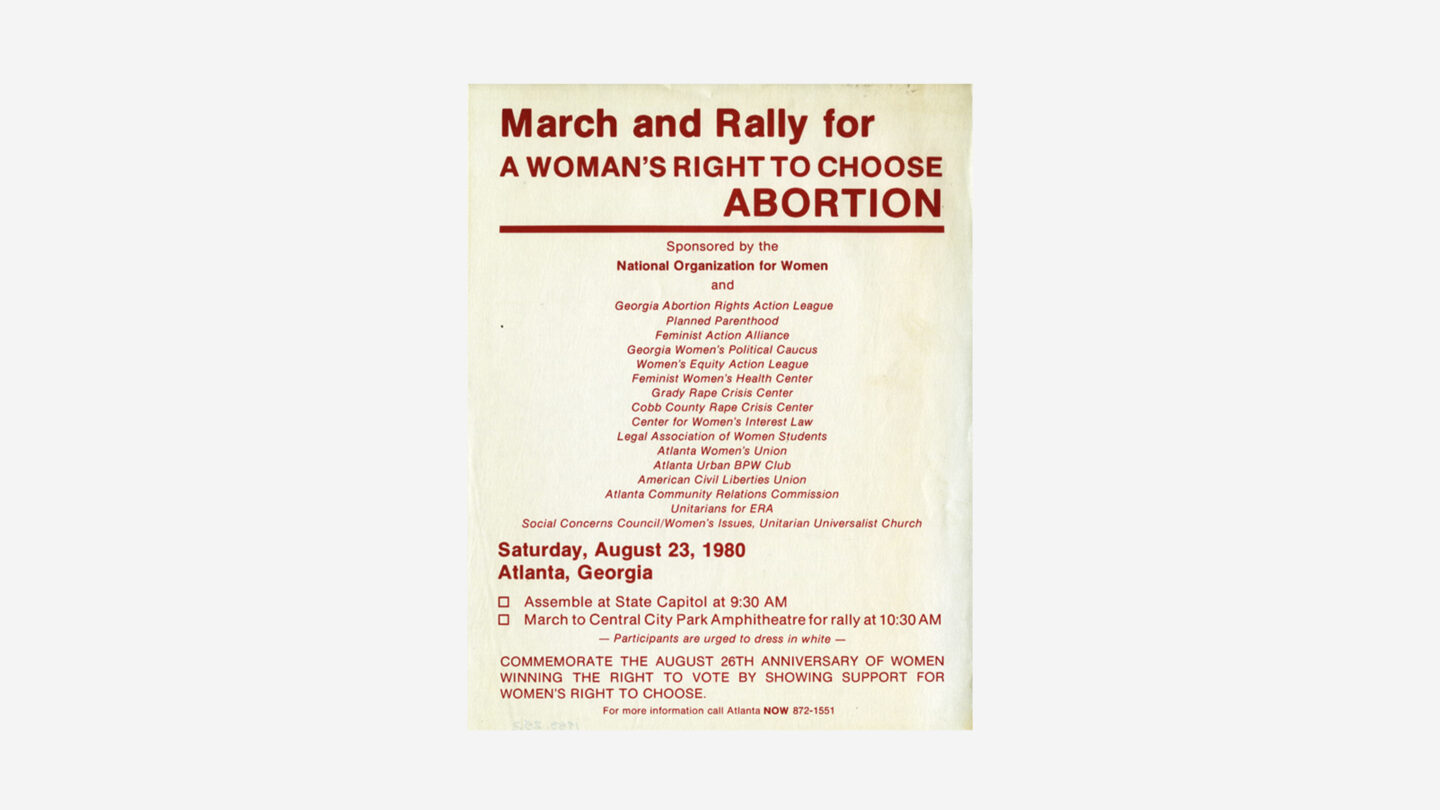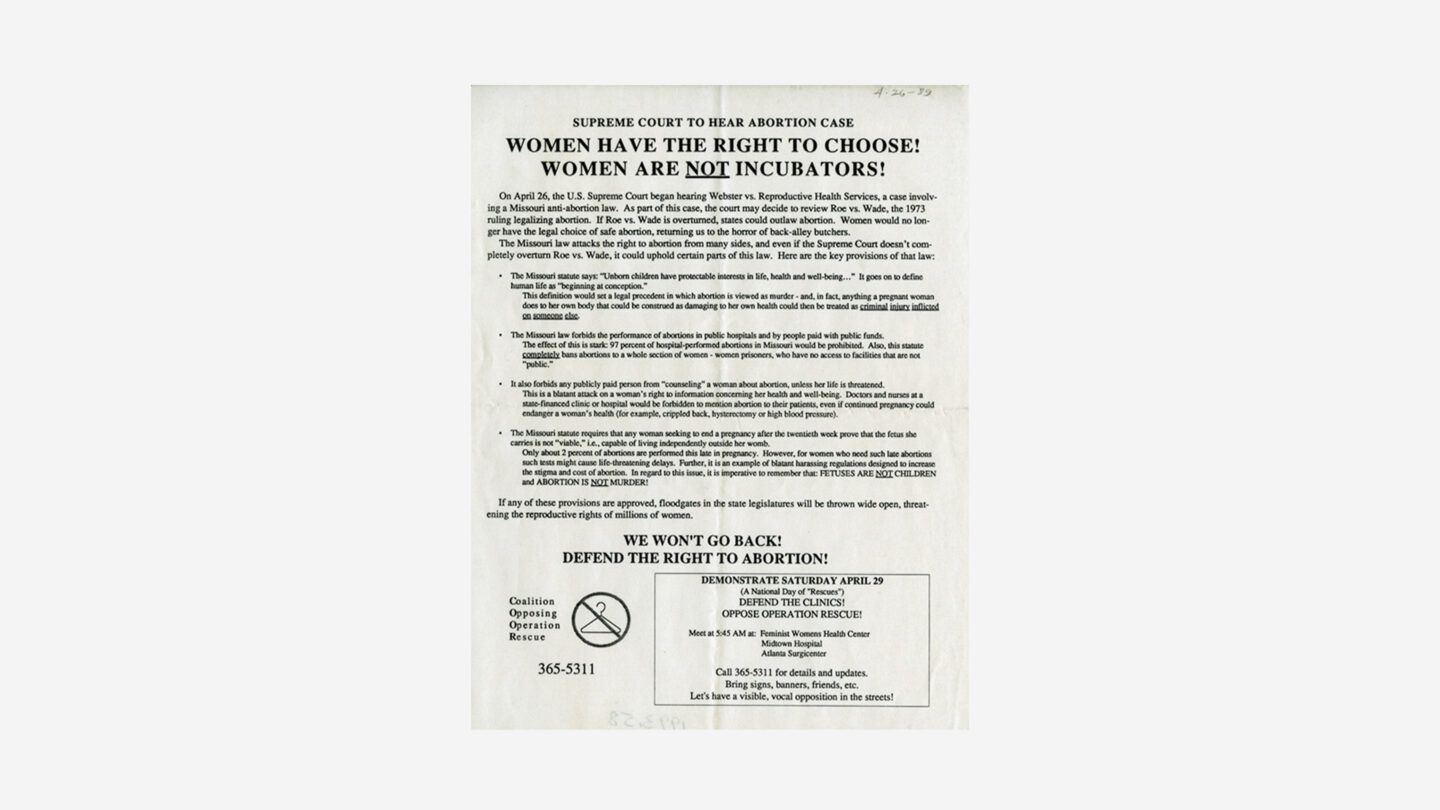 A recently leaked draft majority opinion written by Supreme Court Justice Samuel Alito in the Dobbs v. Jackson Women's Health Organization case has led many observers to believe that the Court plans to overturn Roe v. Wade soon. The decision would mean that Roe would no longer be the law of the land. Instead, laws regarding abortion would be up to state legislatures.
While McCorvey, Cano, and Hames are no longer here to respond to the leaked document or the potential overturning of Roe v. Wade and Doe v. Bolton, their lives, legacies, and their intersection on January 22, 1973, are forever etched in the history of reproductive rights.
For Further Reading
Acts and resolutions of the General Assembly of the state of Georgia 1968 [volume 1]
Supreme Court has voted to overturn abortion rights, draft opinion show