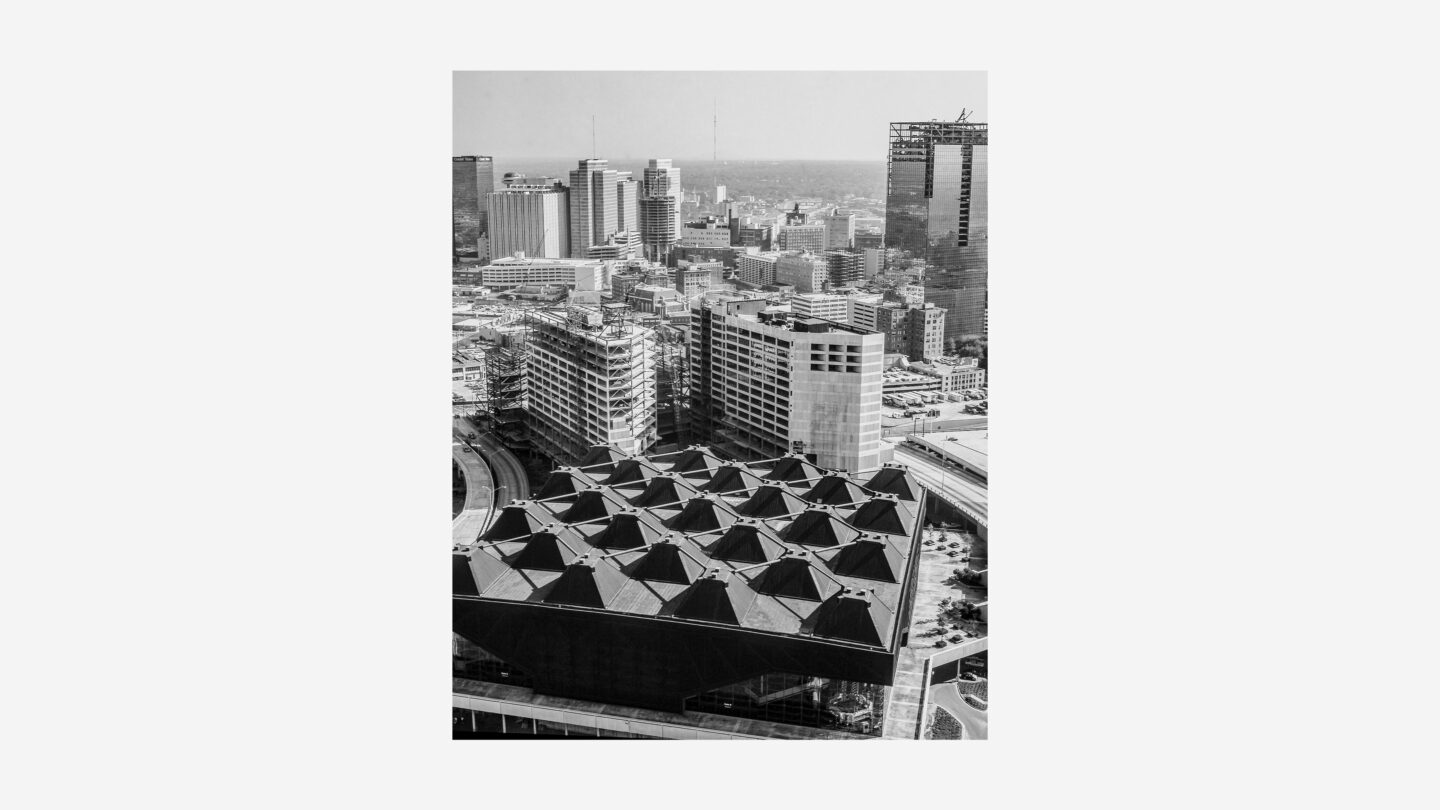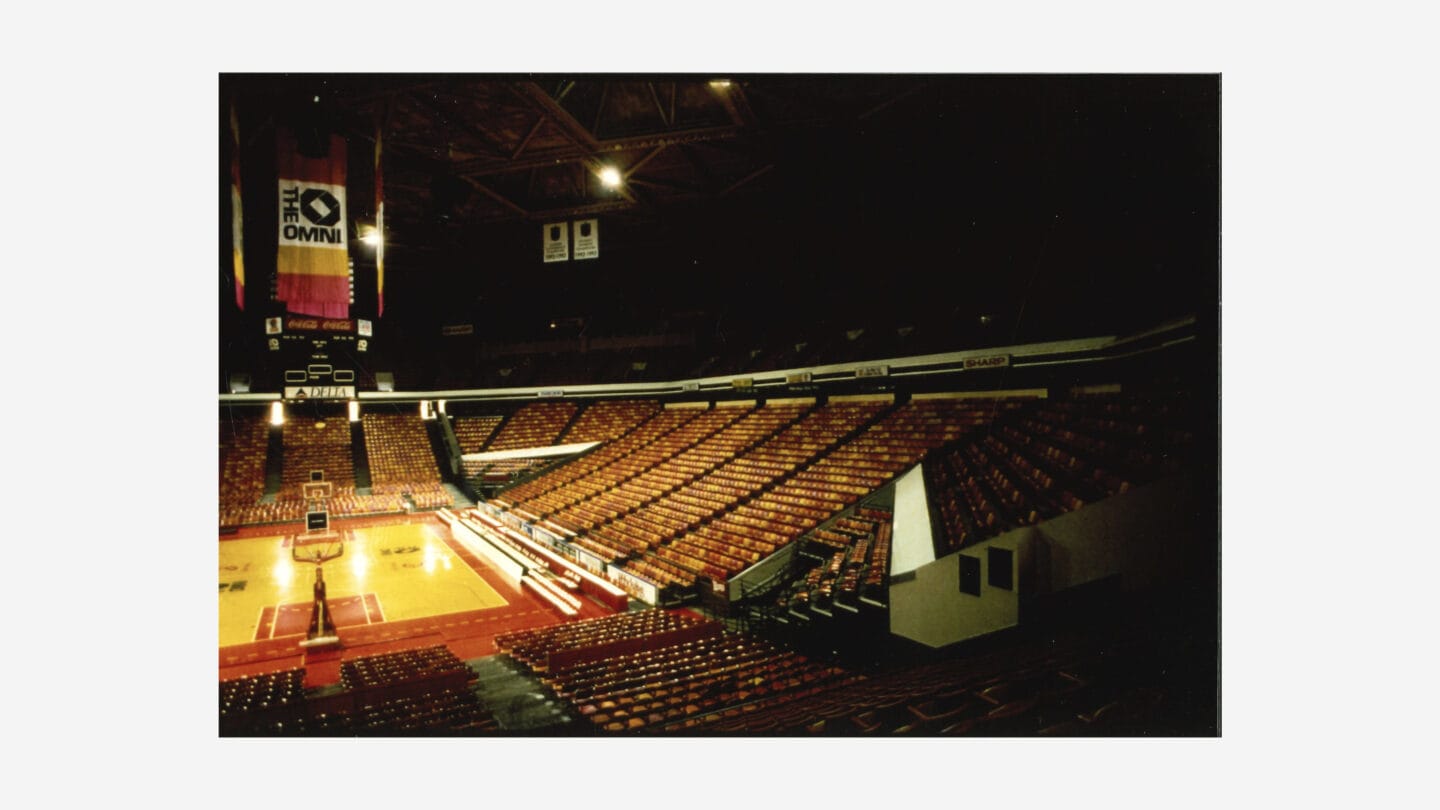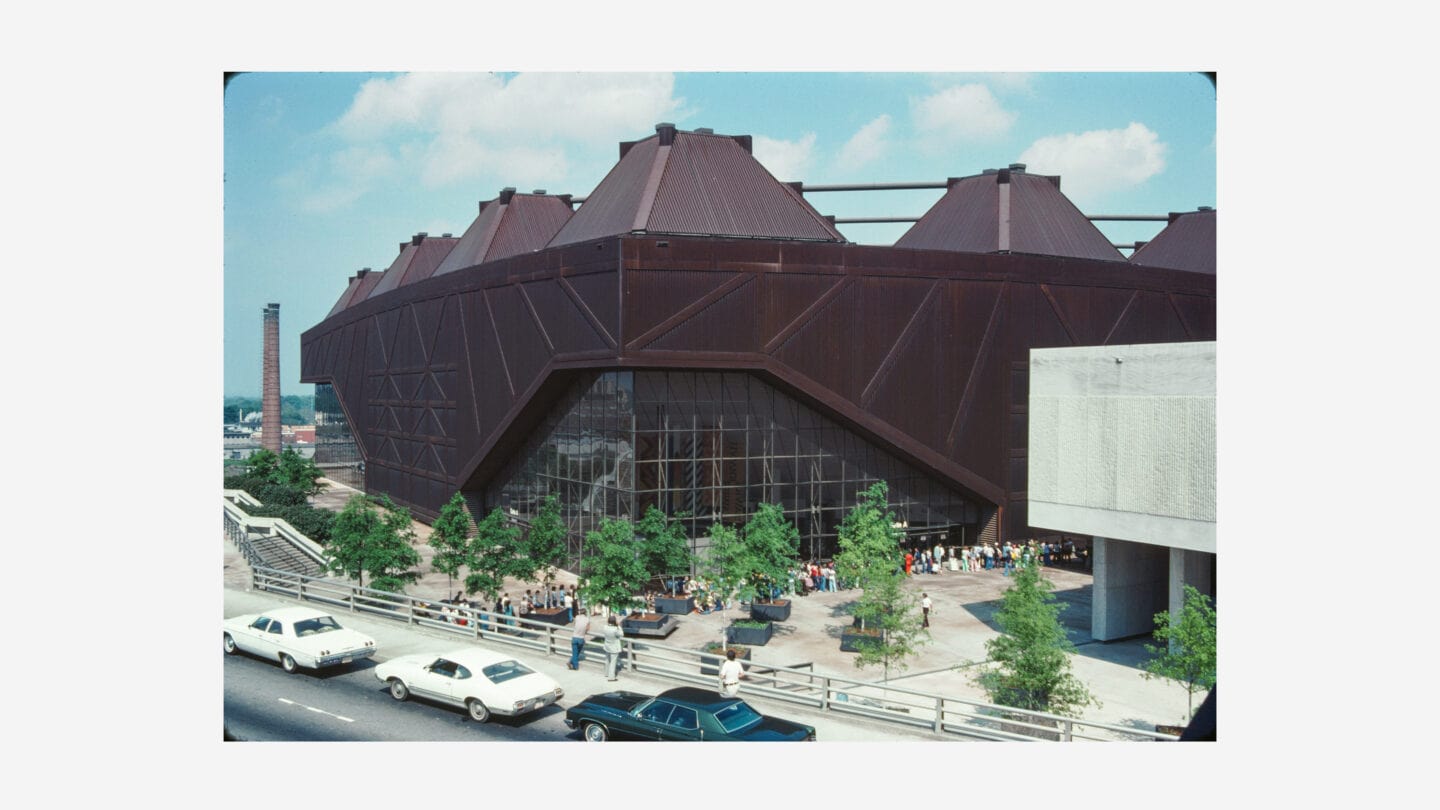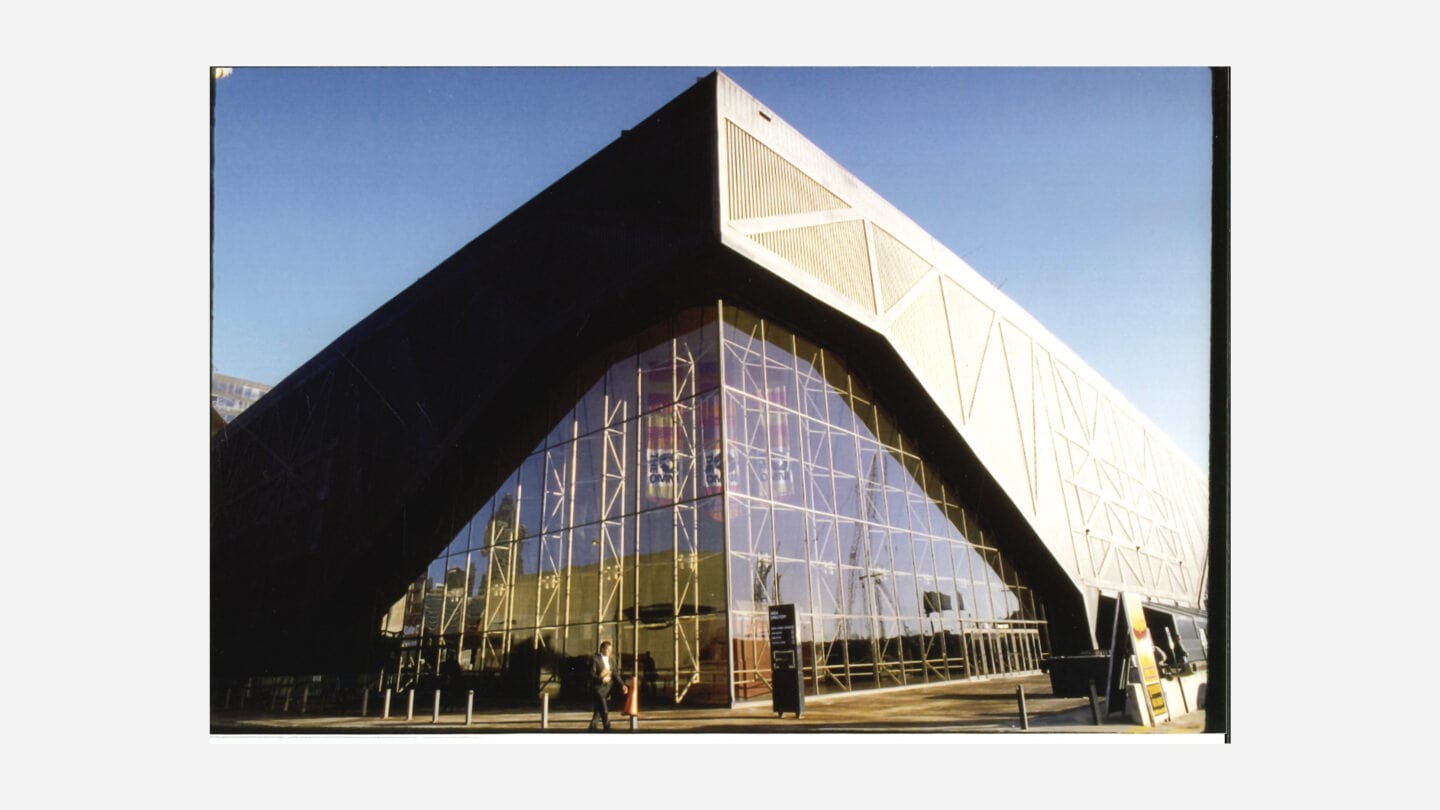 Opened: 1972 | Demolished: 1997
Today, the State Farm Arena, with its iconic Atlanta façade occupies this plot of land. But in the early 1990s, as Olympic organizers were defining venues for events, the Omni Coliseum was located here. It opened as part of the large Omni complex that developed the southern end of downtown in the early 1970s with the aim of attracting convention and professional sports industries to the city. You can still see portions of this complex in existence today, most notably the CNN Center.
Completed in 1972, the Coliseum opened as the home of the Atlanta Hawks (NBA) and the Atlanta Flames (NHL, 1972-1980). Its distinctive design was an architectural feat. The structure, designed by TVS Design, was made of Cor-Ten steel, a metal intended to weather and rust. In theory, the rust eventually creates a protective seal for the building, and give structures made from it their signature oxidized appearance. TVS Design planned for a space age looking arena, and its roof system, called ortho-quad trusses and resembling an egg crate, was its most distinctive feature.
By 1990s, the arena had hosted a long list of memorable concerts and sporting events. For the Olympic Games, it was the site of the indoor volleyball competitions. More than 20 years old by this time, the Cor-Ten steel was also proving to be a failed experiment. The weathering continued and rust resulted in holes in the roof and walls. Making it through the summer, of 1996, the arena was then scheduled for demolition and replacement the following year.
Fun Finds
Look for a nod to the Omni Coliseum's roof design on the GWCC/CNN Center MARTA station that sits adjacent to the State Farm Arena.