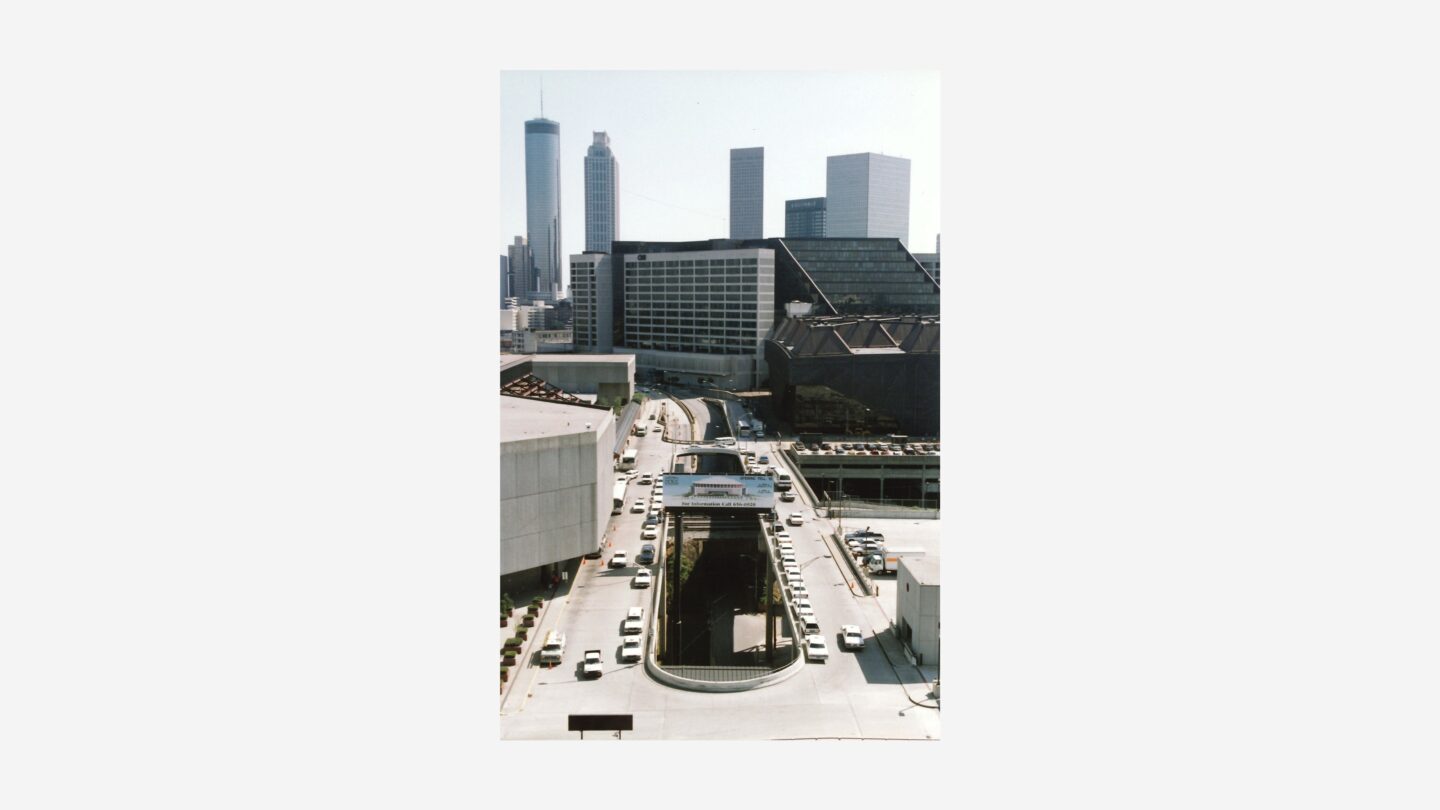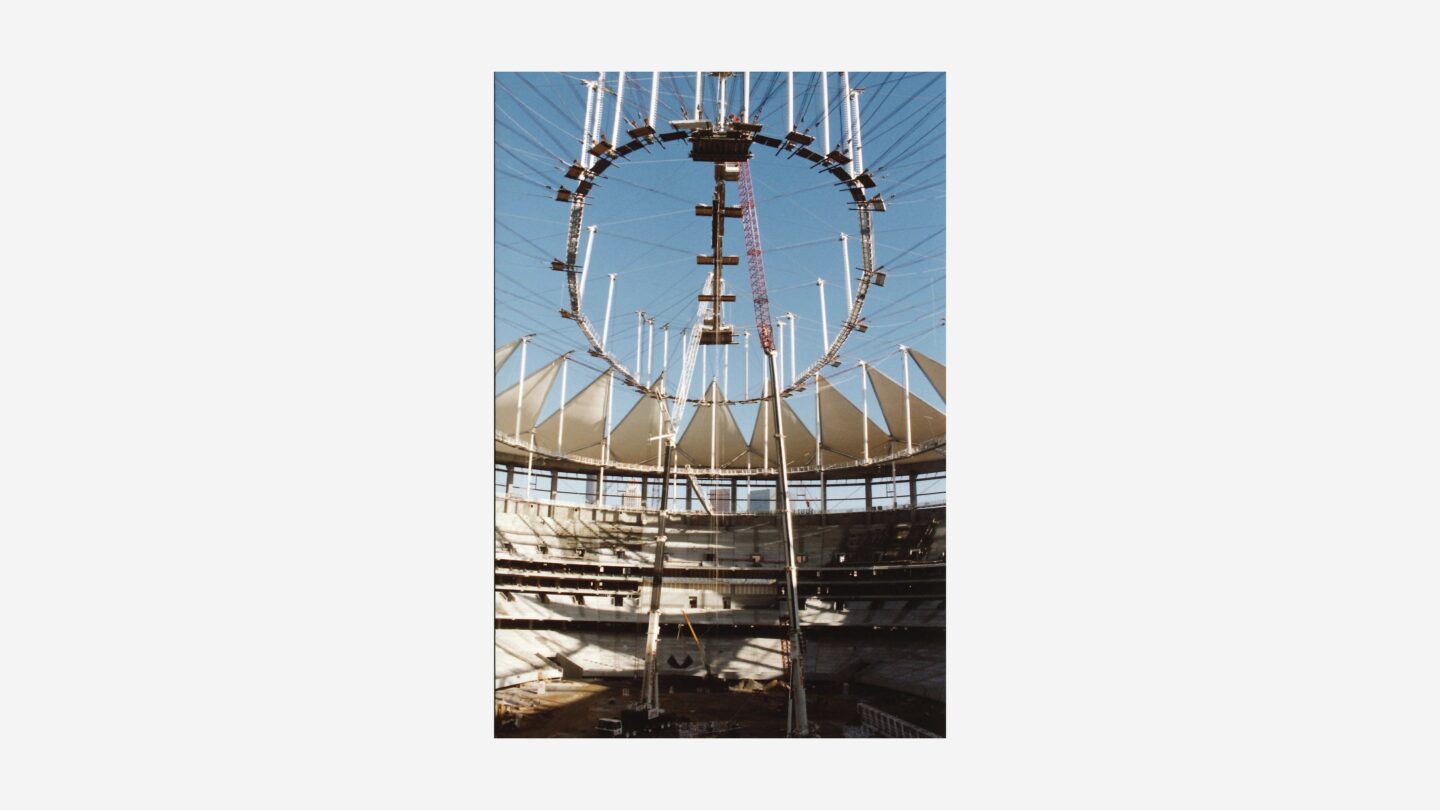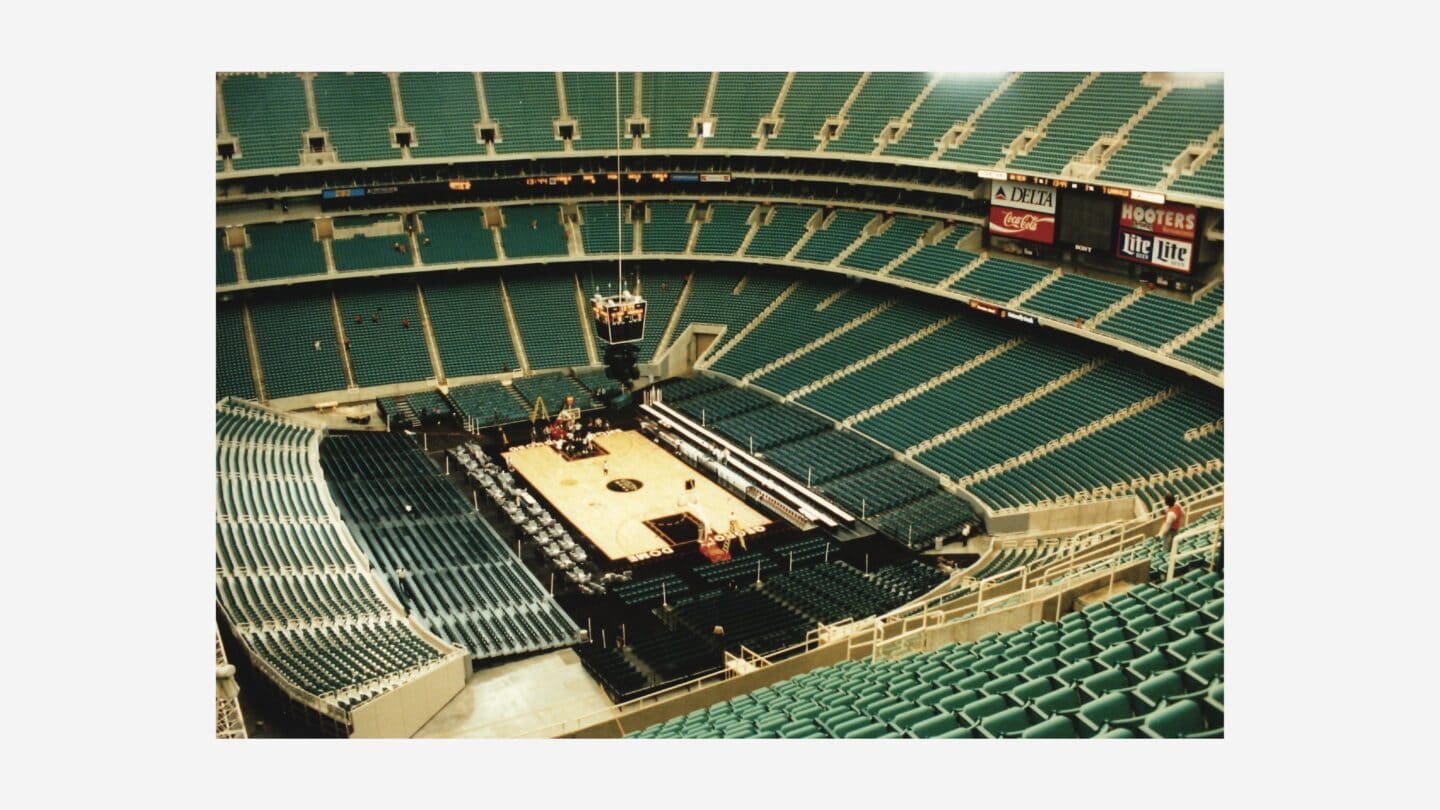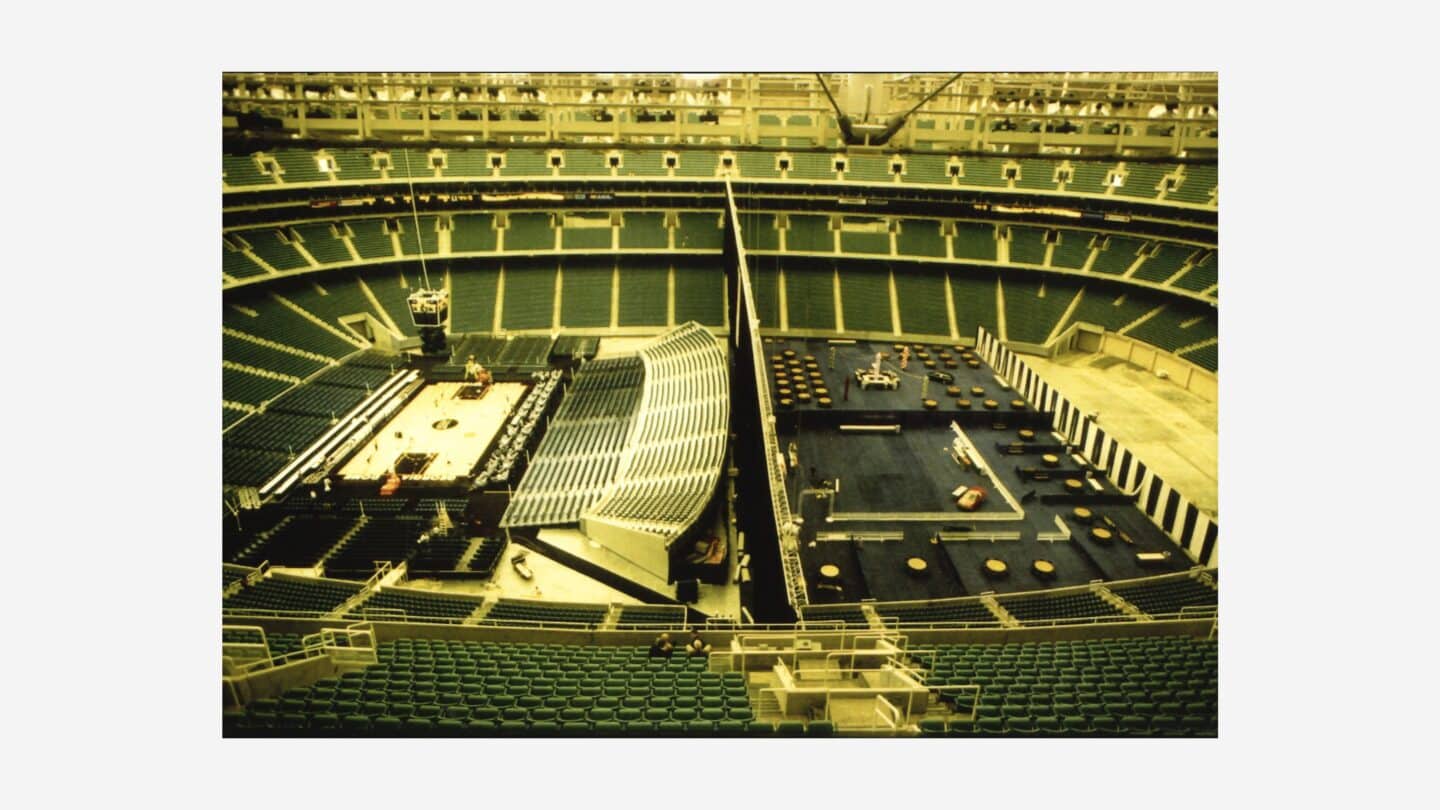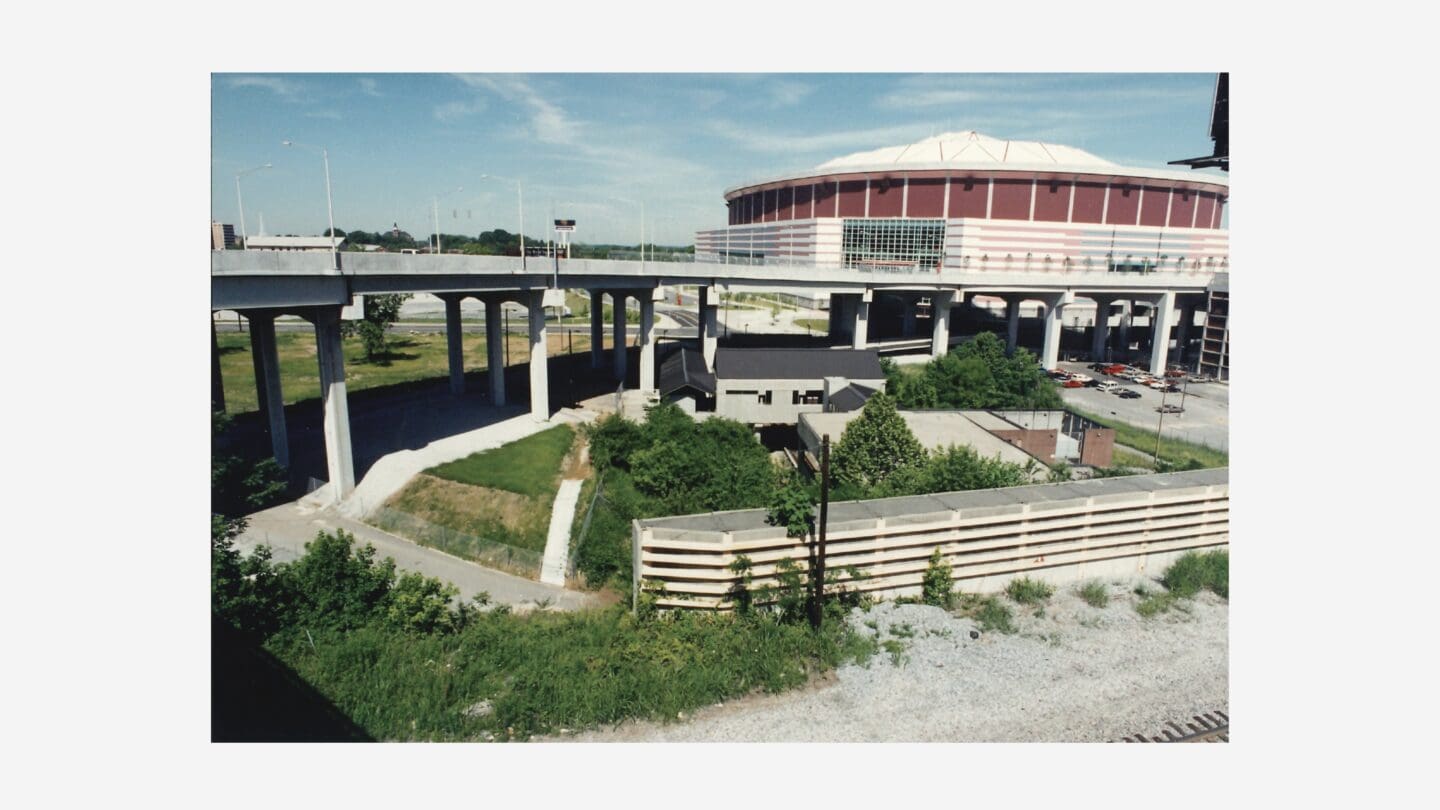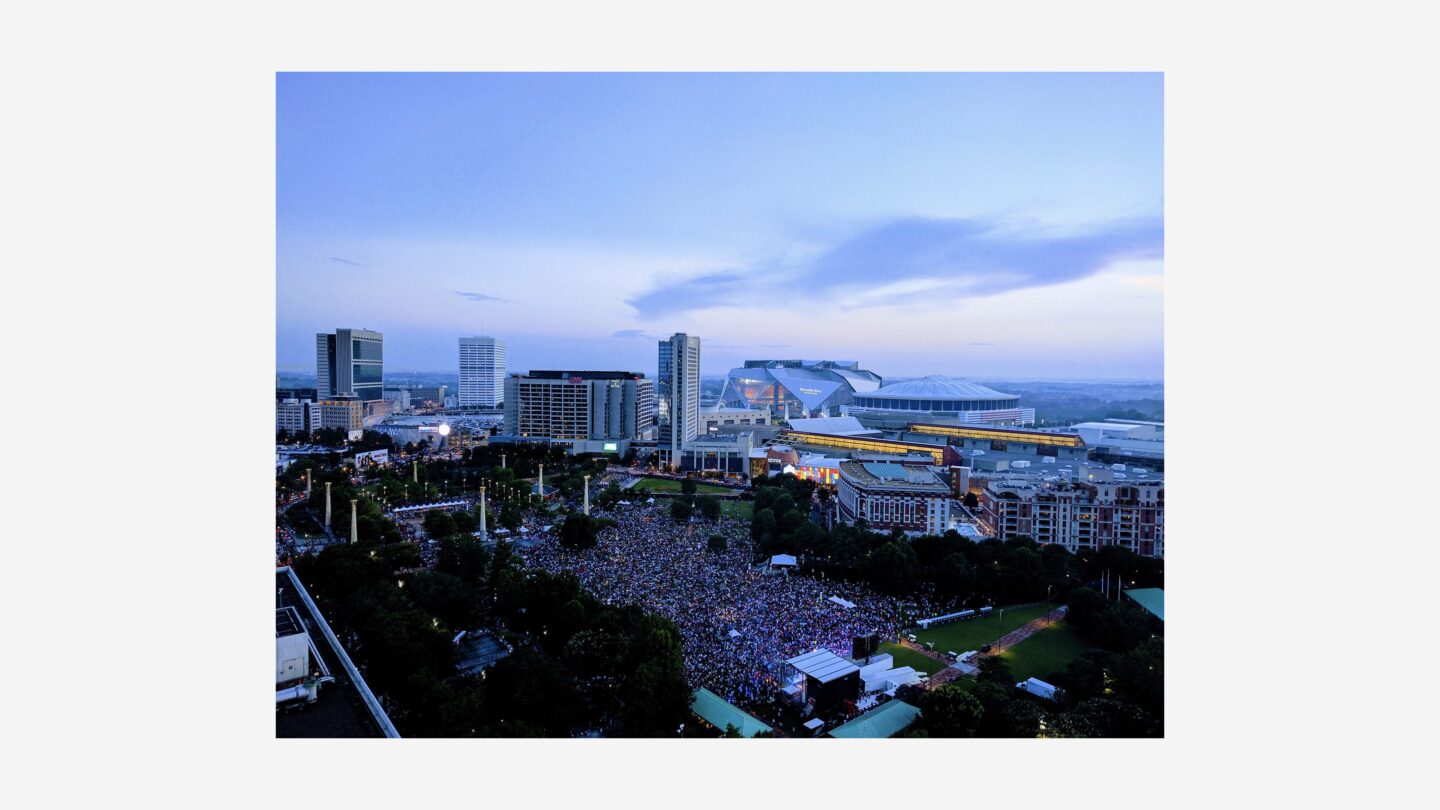 Opened: 1992 | Renovated: 2006 | Demolished: 2017
Plans for the 70,500-seat Georgia Dome stadium that used to occupy this plot of land were in the works during the city's Olympic bid process. The venue added to the network of facilities on the western side of downtown, including the Omni Complex and Georgia World Congress Center, and provided the city with one of the largest domed stadiums in the world at the time of its opening. The construction site erased a small black neighborhood called "Lightning" and relocated many historic churches.
Though primarily designed for professional football, the Dome hosted college basketball tournaments, concerts, and other special events. The Dome became home for the Atlanta Falcons, as they moved from the shared facility of Atlanta-Fulton County Stadium. It hosted the 1994 and 2000 Super Bowls and basketball, artistic gymnastics, and handball events during the 1996 Games.
Planned, built, and operated by the Georgia World Congress Center Authority, the Dome was a state-funded arena, and one of the largest state-funded venue projects to date, costing more than $200 million. As early as 2010, the authority, city officials, and private investors began discussions for adding another stadium just to the south of the Dome. The plans for the new stadium, now called Mercedes Benz Stadium, were reached through public provide partnership to cover the nearly $1 billion dollar price tag.
Construction began for the new stadium in 2014, and the Dome's demolition was planned for 2017, right after the new venue would be come operational. The massive complex of venues continued drastic changes to the neighborhood of Vine City.
Fun Finds
This tailgating yard occupies the site of the Georgia Dome. You are standing on a greenspace created on top of 15 feet of compacted debris from the implosion of the Georgia Dome.