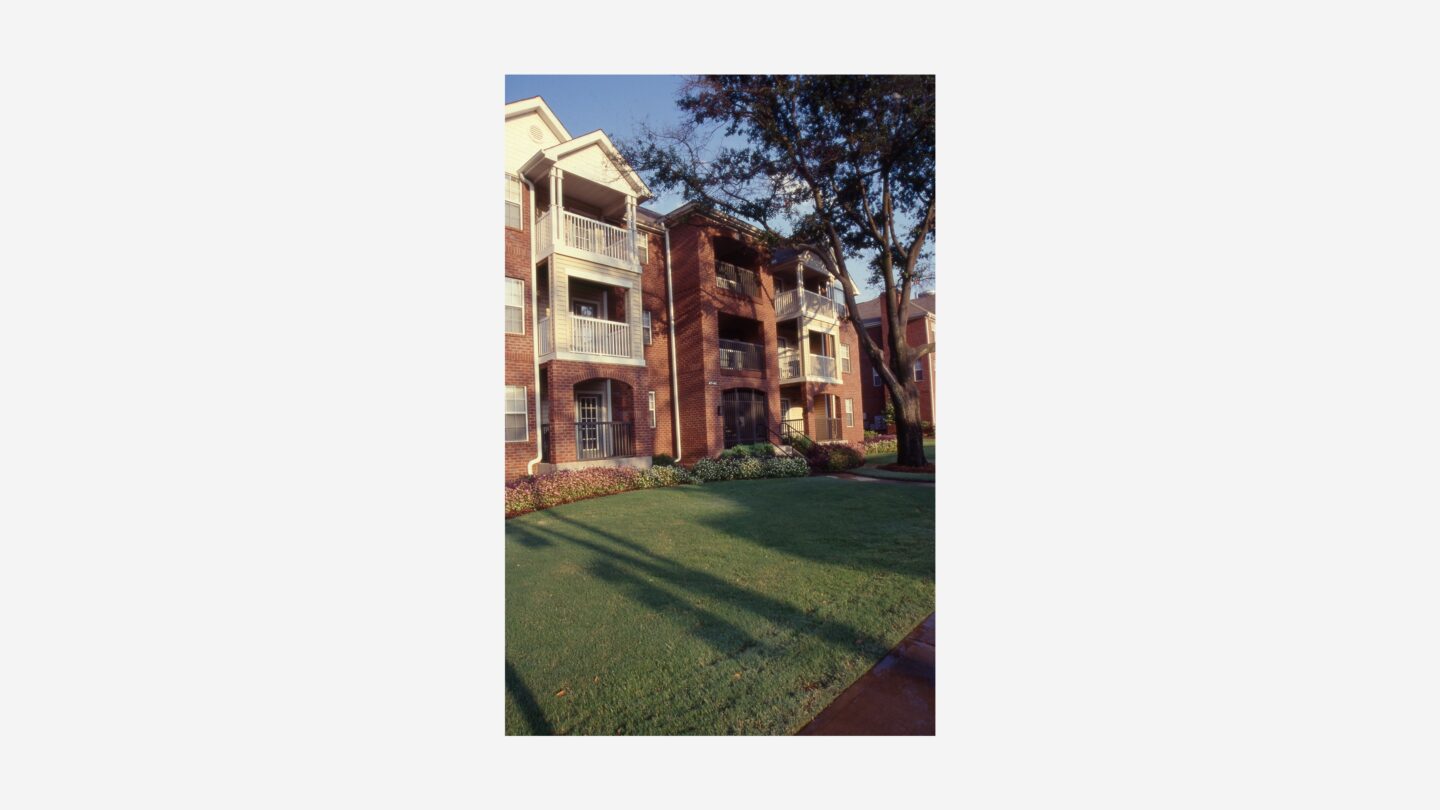 Opened: 1936 | Mostly demolished: 1996
This block holds a remaining section of buildings from Techwood Homes, the nation's first public housing project. The rest of Techwood Homes, along with neighboring Clark Howell Homes and Palmer House, was replaced with a mixed-income development called Centennial Place. By the summer of 1996, Techwood and Clark Howell Homes were mostly demolished. The Olympic Village across the street and several model units of Centennial Place were completed.
Techwood Homes opened to white residents only in 1936. It was the model of a new low-rent housing program serving families deemed upwardly mobile. The buildings were constructed under President Franklin D. Roosevelt's Public Works Administration on a neighborhood known as Tech Flats or Tanyard Bottom that was home to low-income families in often unsafe housing.
The public housing complexes integrated in 1968. As Black residents moved in, white residents moved out. Leaders of the surrounding business community raised concerns about crime they assumed would result from predominately Black housing. Over time, tenants advocated for improved housing conditions as business leaders advocated for demolition of the complex. City leadership stalled on decision-making and housing conditions declined. The Olympic Legacy Program, lead by the Atlanta Housing Authority, ultimately won as the solution. This effort secured one of the first federally funded HOPE VI grants to demolish Techwood and Clark Howell Homes, along with three other public housing neighborhoods in the Atlanta area. These were to be replaced with mixed-income communities. Launching a new model of subsidized housing nationally, HOPE VI-funded programs kickstarted the removal of all remaining public housing stock in Atlanta by 2011. Mixed-income communities deconcentrated poverty, but rarely provided one-to-one replacements for all residents of previous complexes, disrupting long-established communities and support networks.