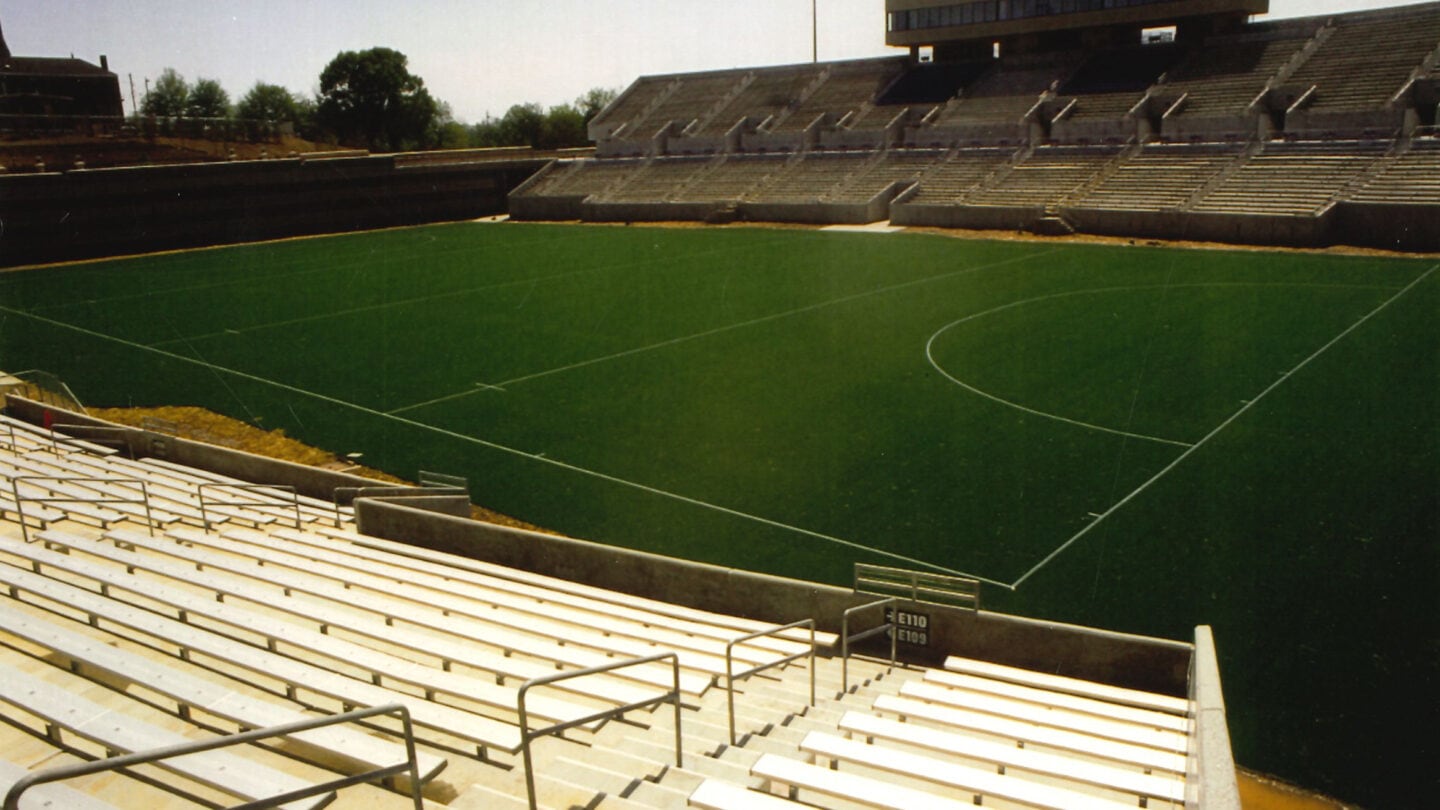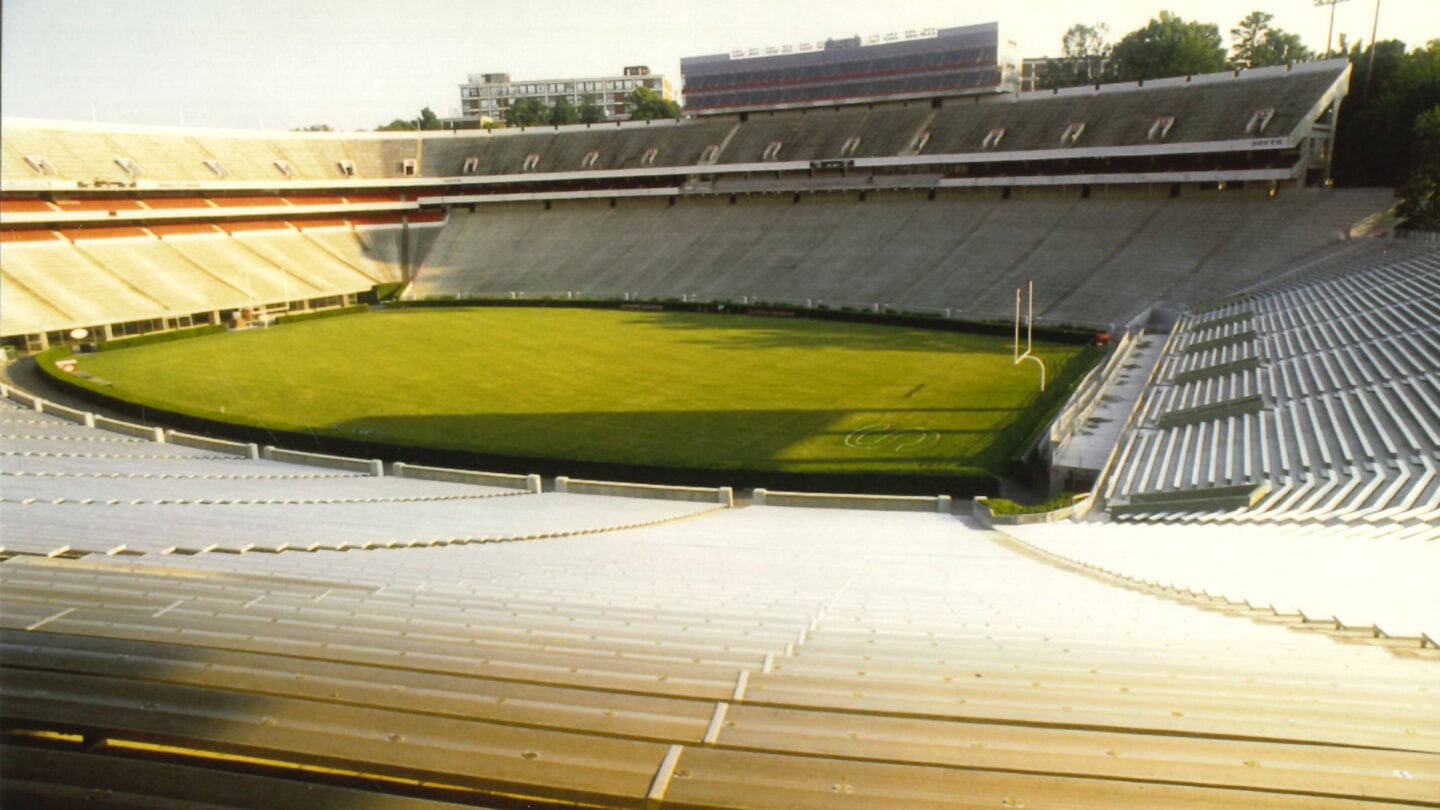 Opened: 1948 | Abandoned: 2014
Herndon Stadium is the largest and only double-sided stadium at Atlanta University Center institutions. Built in 1948, it was the home of many sporting events and concerts in the years before the Olympic Games, including a live Ray Charles album. The historic venue is named after Alonzo Herndon, a successful Atlanta-based businessman who was born enslaved. He later became the city's first Black millionaire through businesses, investments, and founding the Atlanta Life Insurance Company.
Across the street from Panther Stadium, Herndon Stadium was selected to host the 1996 Olympic field hockey finals. In preparation, the venue was renovated and expanded. After the Games, the stadium continued to host college and university sports and events. It also served as home stadium for the short-lived Atlanta Beat, a professional women's soccer team, 2001-2003. It was used as a filming location for the 2006 movie, We Are Marshall.
As Morris Brown College experienced financial hardships in the 2010s, Herndon Stadium was one of the properties the college sold to counter its debt. The sale sparked controversy related to historic property deeds and agreements about land-use between Morris Brown College and the members of Atlanta University Center. Since the sale in 2014 and successive legal issues, the property has been neglected.
Fun Finds
The unused and unmaintained state of the stadium has resulted in it becoming a canvas for graffitists. How many tags can you spot?