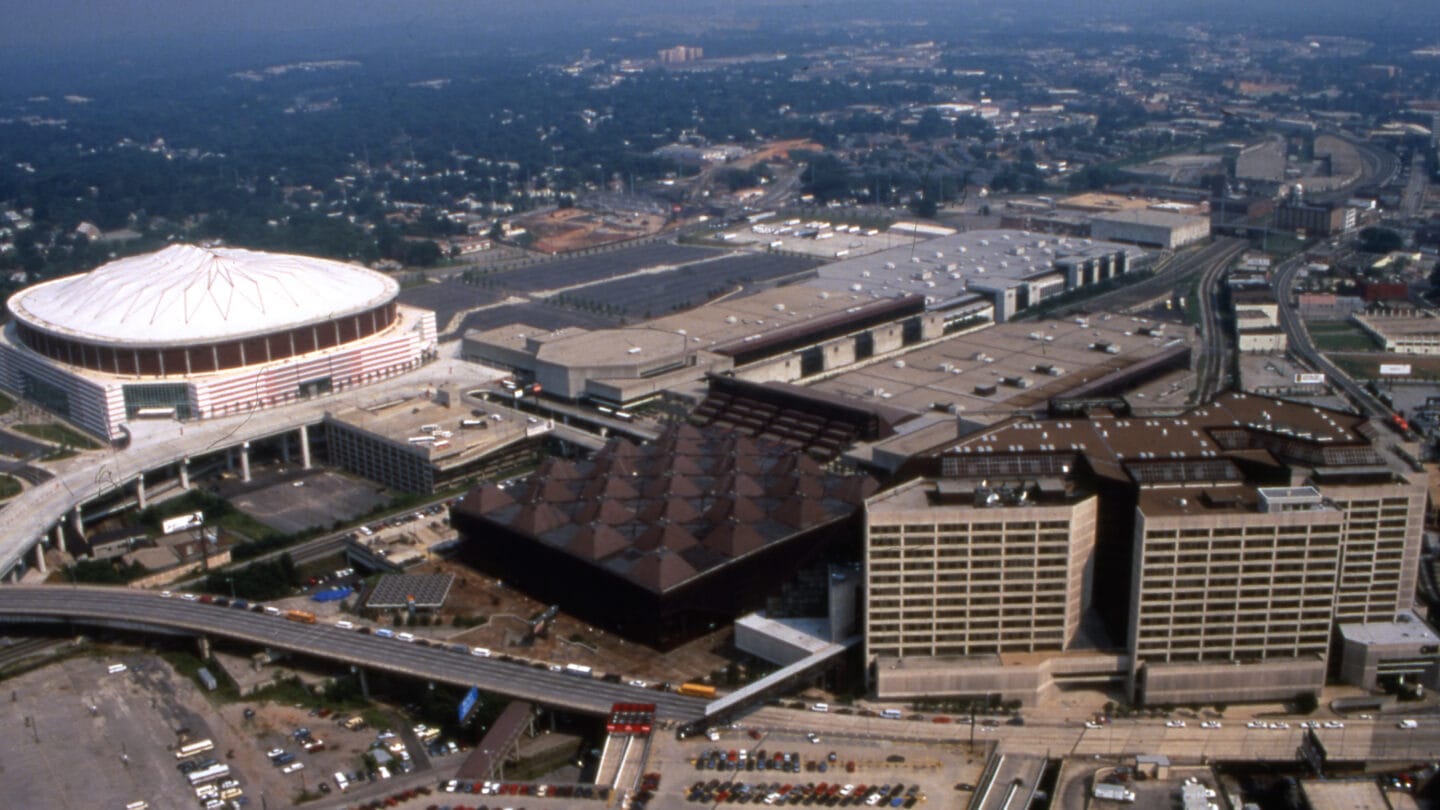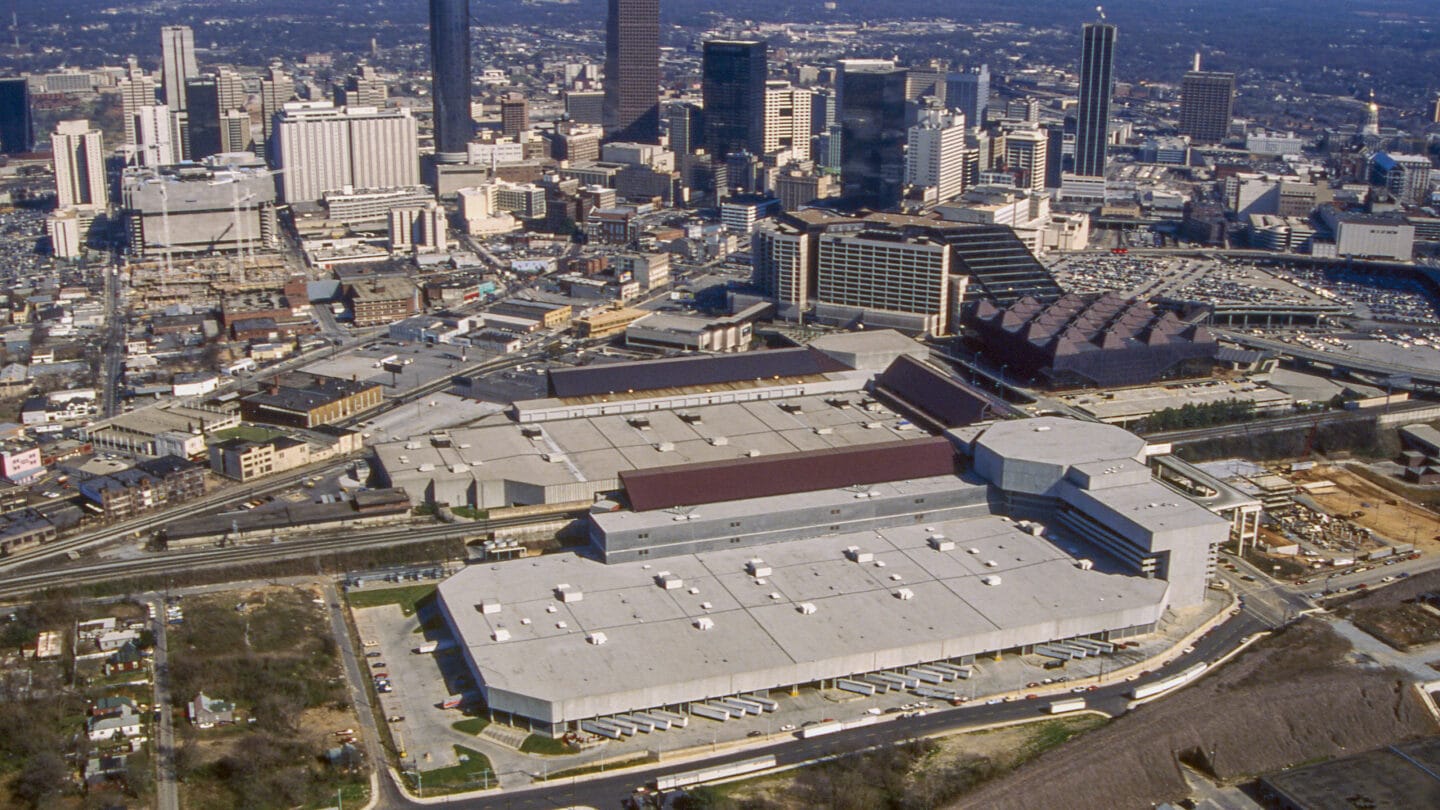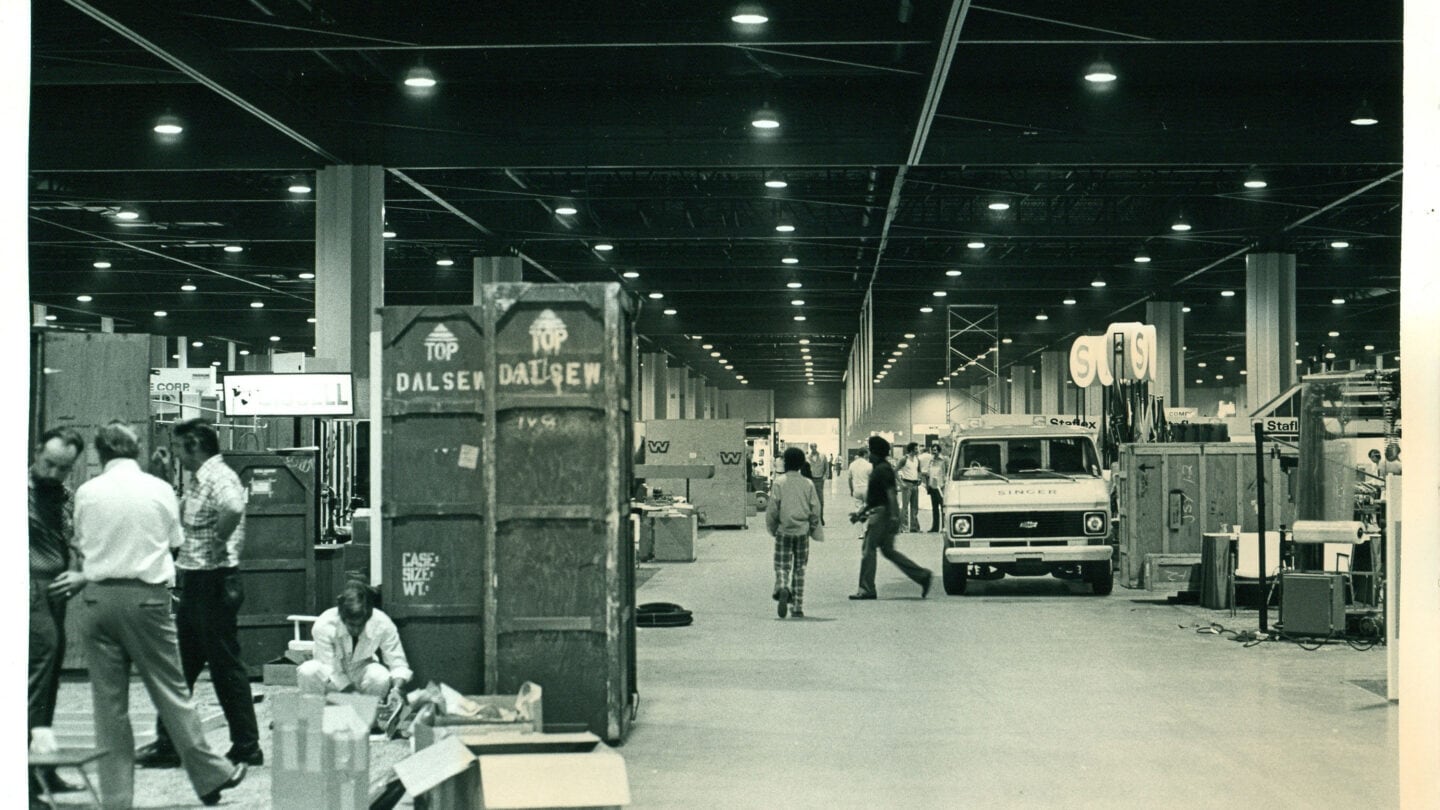 Opened: 1976 | Renovated: 1985, 1992, 2002 | Still in use
Designed by the same firm as the Omni Coliseum, TVS Design, the state-owned Georgia World Congress Center was the largest convention center in the country when it opened in 1976. The state authority that planned this center still operates it today, along with Centennial Olympic Park and other surrounding convention and venue resources.
Its construction enabled Atlanta to attract more prominent conferences, trade shows, and entertainment acts. Within a few years, Atlanta's convention industry ranked third largest in the U.S., behind New York City and Chicago. The Center kicked off its career with the Bobbin Show, a trade show for the garment industry. Since the doors initially opened, it has seen numerous large traveling events and conferences. The original Center has expanded over the decades, adding new wings, buildings, and parking decks.
Fun Finds
Much of this section of downtown Atlanta is built well above ground level. As you make your way around the Georgia World Congress Center campus, take a look at the various levels of viaducts and peer down to the ground level that used to be a core area of railroad infrastructure.