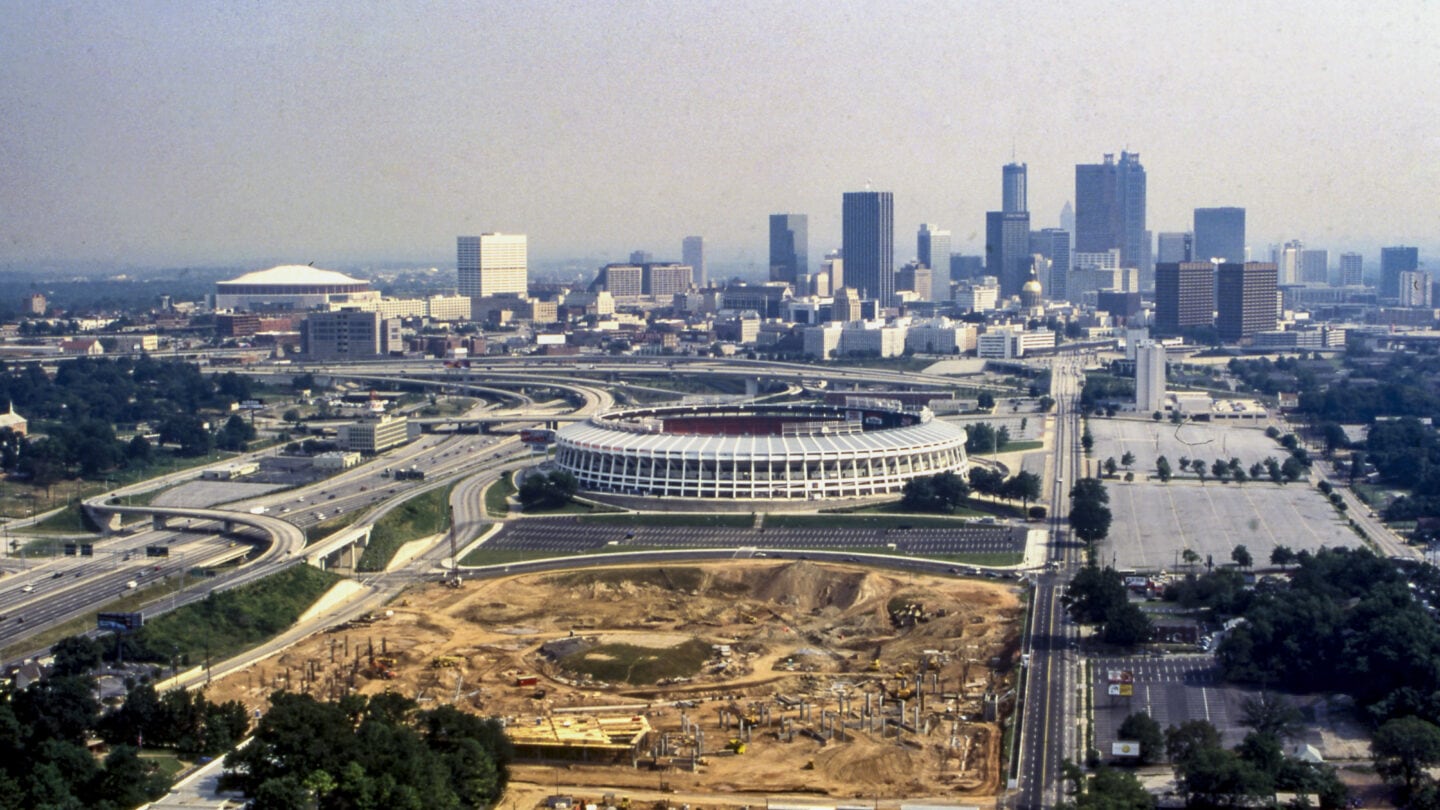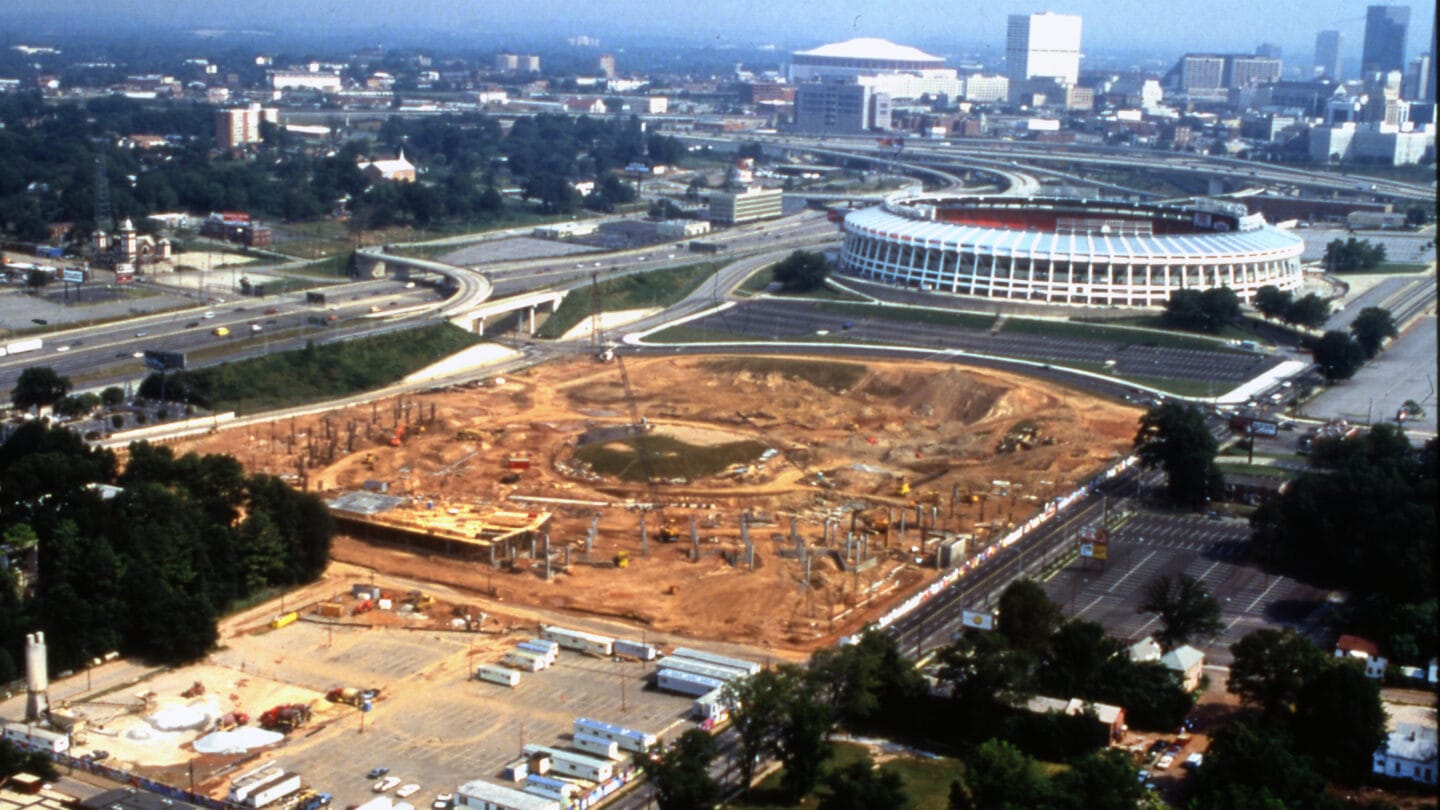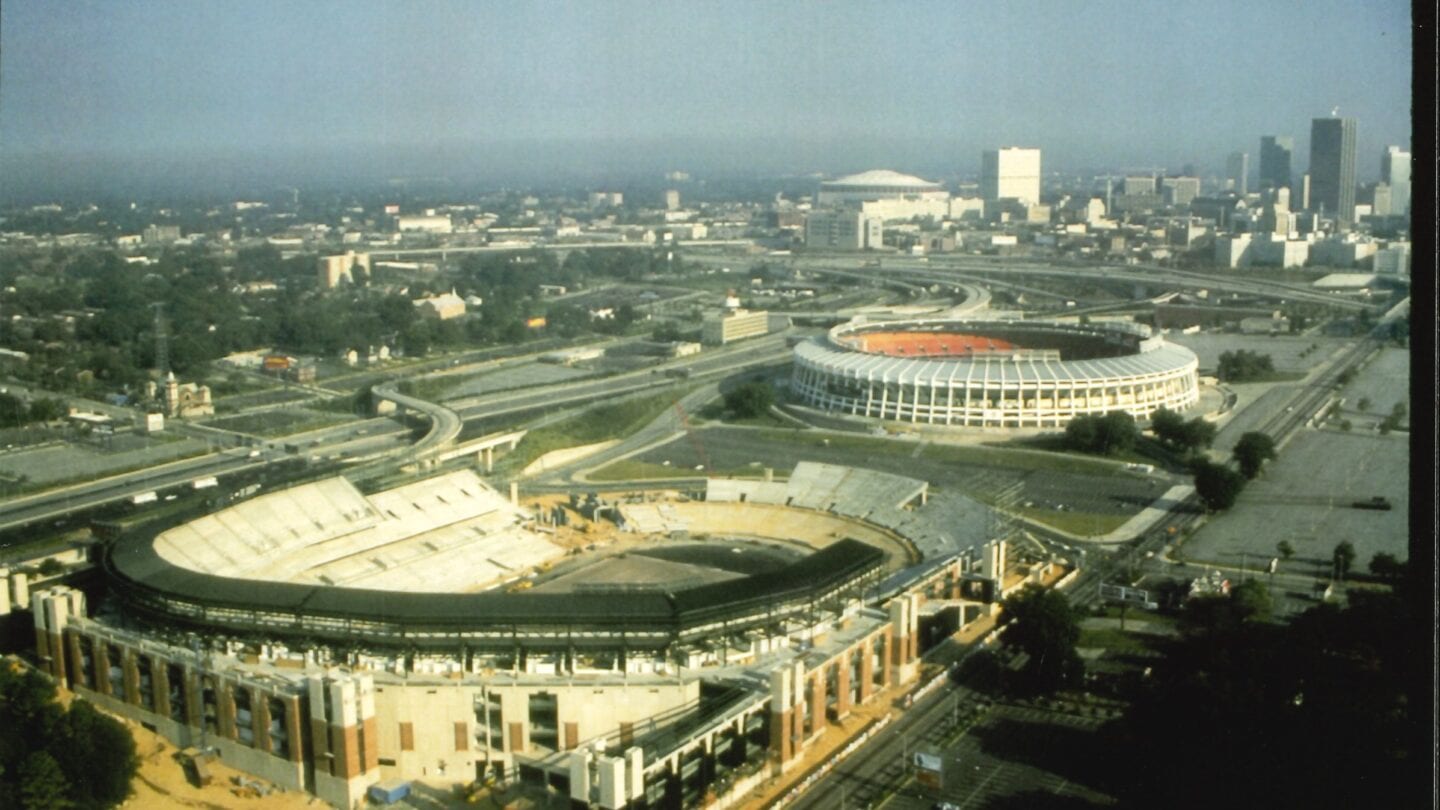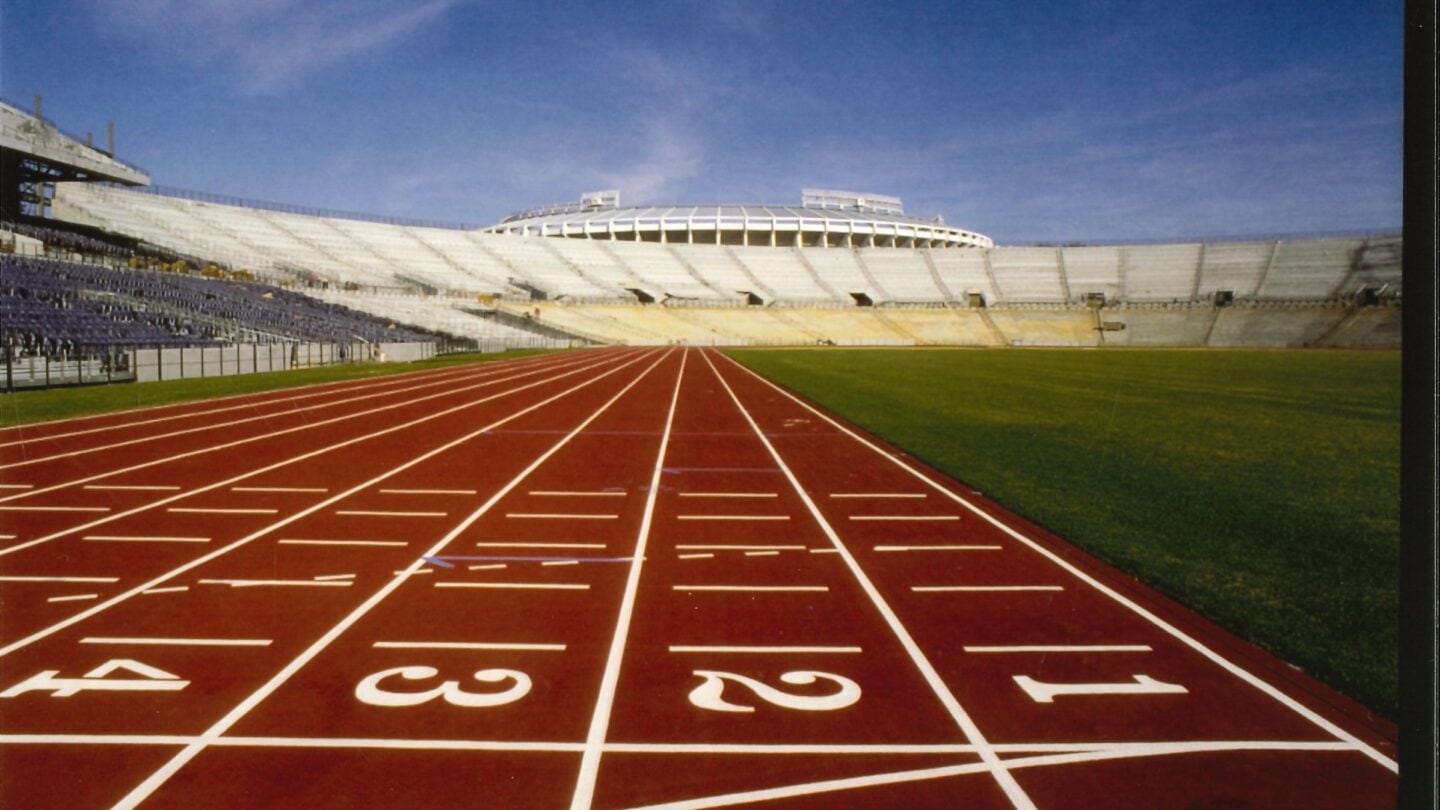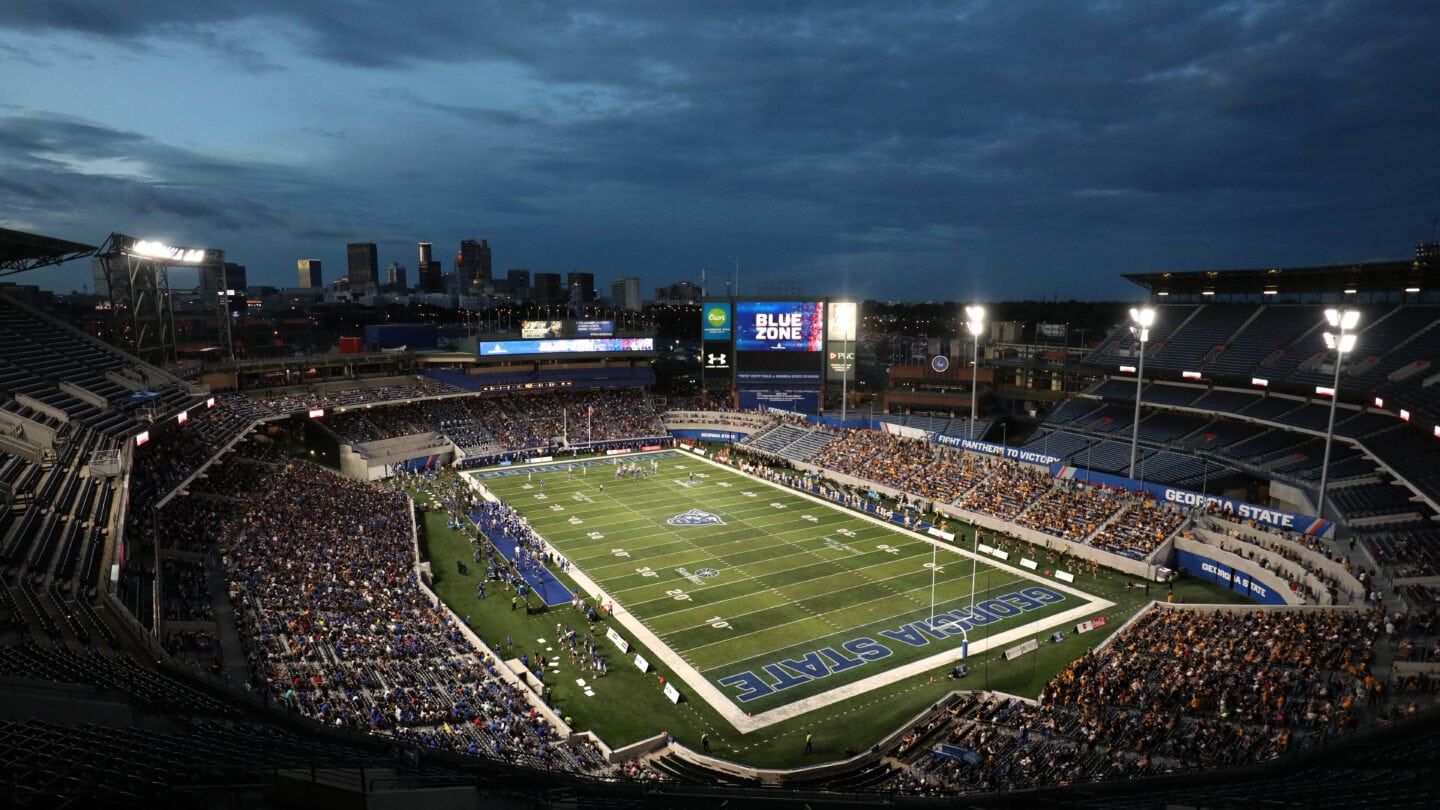 Opened: 1996 | In use
Just past the site of Atlanta-Fulton County Stadium along Hank Aaron Drive is the main stadium constructed for the '96 Olympic Games. This stadium is now on its third design and third name.
The site for Centennial Olympic Stadium was announced in 1992. Summerhill, Peoplestown, and Mechanicsville residents were struck a familiar blow when they learned their neighborhood would be the site of another major venue. Some protested construction while others worked with organizers to find benefits for their communities.
Activist Ethel Mae Matthews dedicated almost 50 years to anti-poverty causes. A longtime Peoplestown resident, she witnessed the devastating effects that urban renewal and private development had on her neighborhood over the years. In 1990, she formed Atlanta Neighborhoods United For Fairness (ANUFF) to oppose the construction of a second stadium in this area. Reflecting on the past, she noted "I had no faith in the Olympics helping us because I was bulldozed by the first stadium." Through ANUFF, she raised awareness of the possible residential displacement that could once again devastate her neighborhood. She also highlighted the environmental concerns, traffic and street congestion, and underdevelopment the neighborhood would face.
Ultimately, the stadium was constructed on existing paved parking lots adjoining Atlanta-Fulton County Stadium rather than newly cleared property. Olympic organizers, the city of Atlanta, and the Braves negotiated a public-private partnership agreement to construct the new stadium. This reduced the amount of public funds and money from the Games budget that would be required for a new stadium. It was planned in advance to be converted into a baseball facility for the Braves after the Games. During the Olympic and Paralympic Games, it hosted the Opening and Closing Ceremonies, and track and field events.
Centennial Olympic Stadium was then renovated into Turner Field, a baseball stadium where the Braves played until they moved to Cobb County in 2016. Today, Georgia State University owns the facility, which is now used for their Panthers college football team.
Fun Finds
This stadium has held three different fields. It was originally built as an Olympic track-sized venue, then altered to a baseball diamond, and now it features a football field. Trace the original Olympic-era footprint by walking along the curve of Georgia Avenue at the north end of the venue.