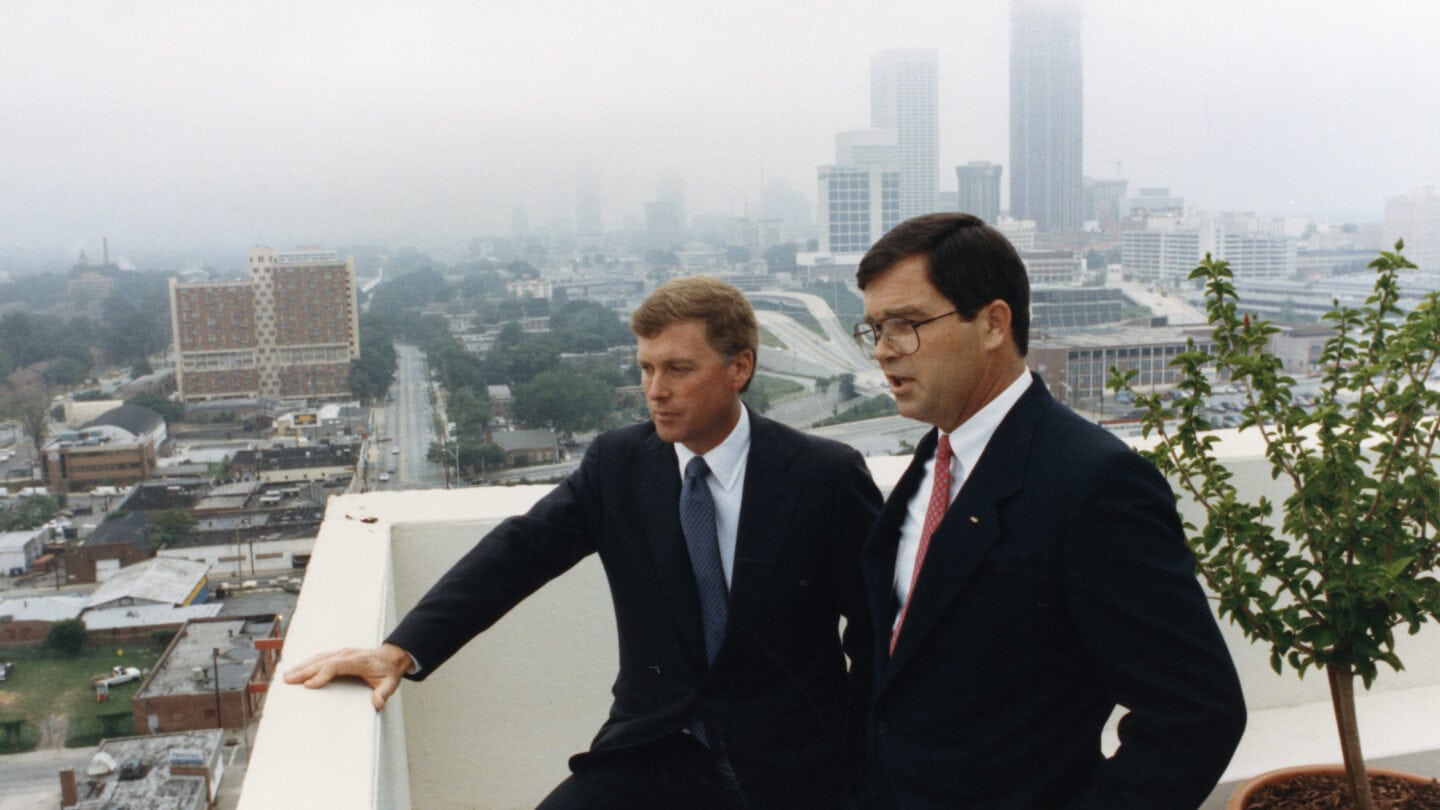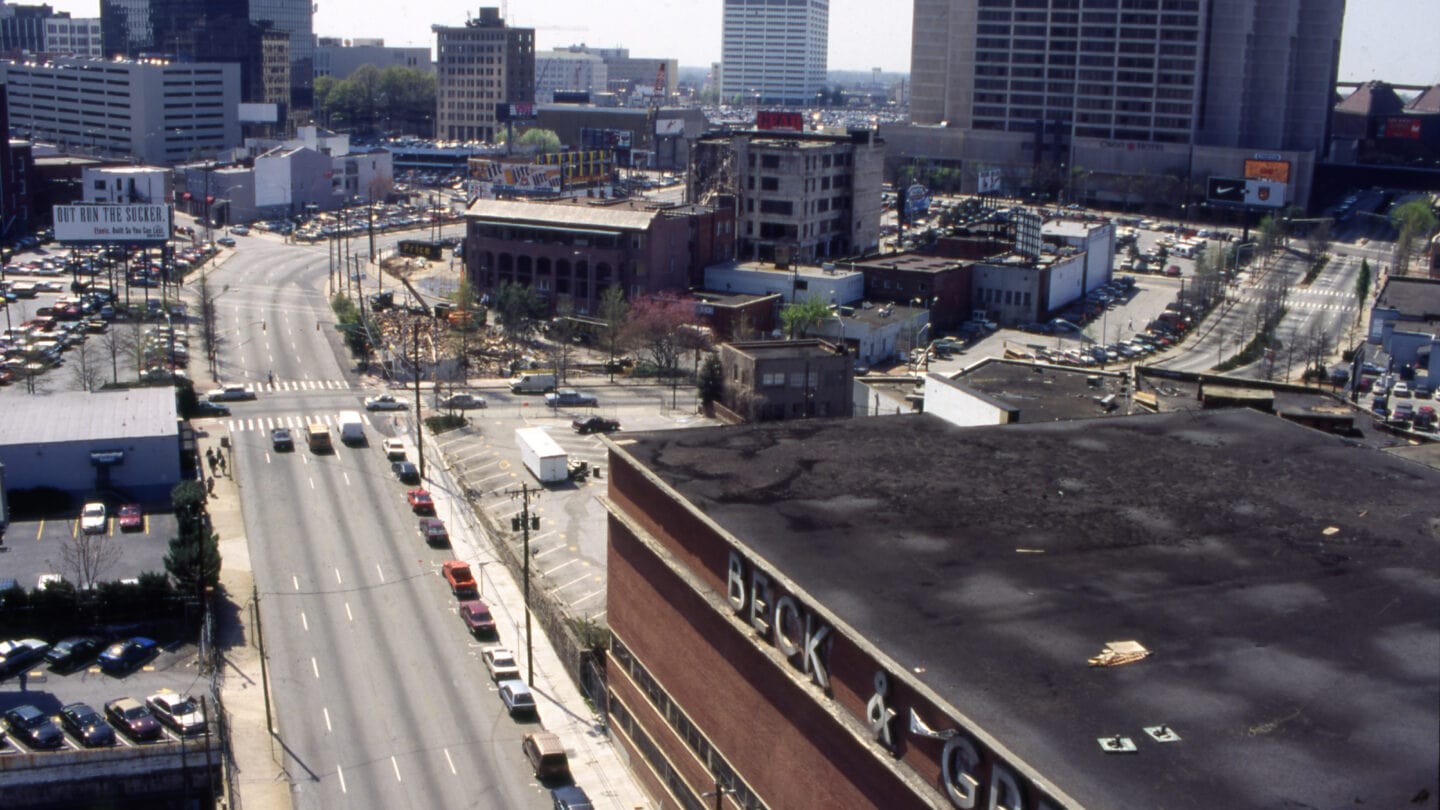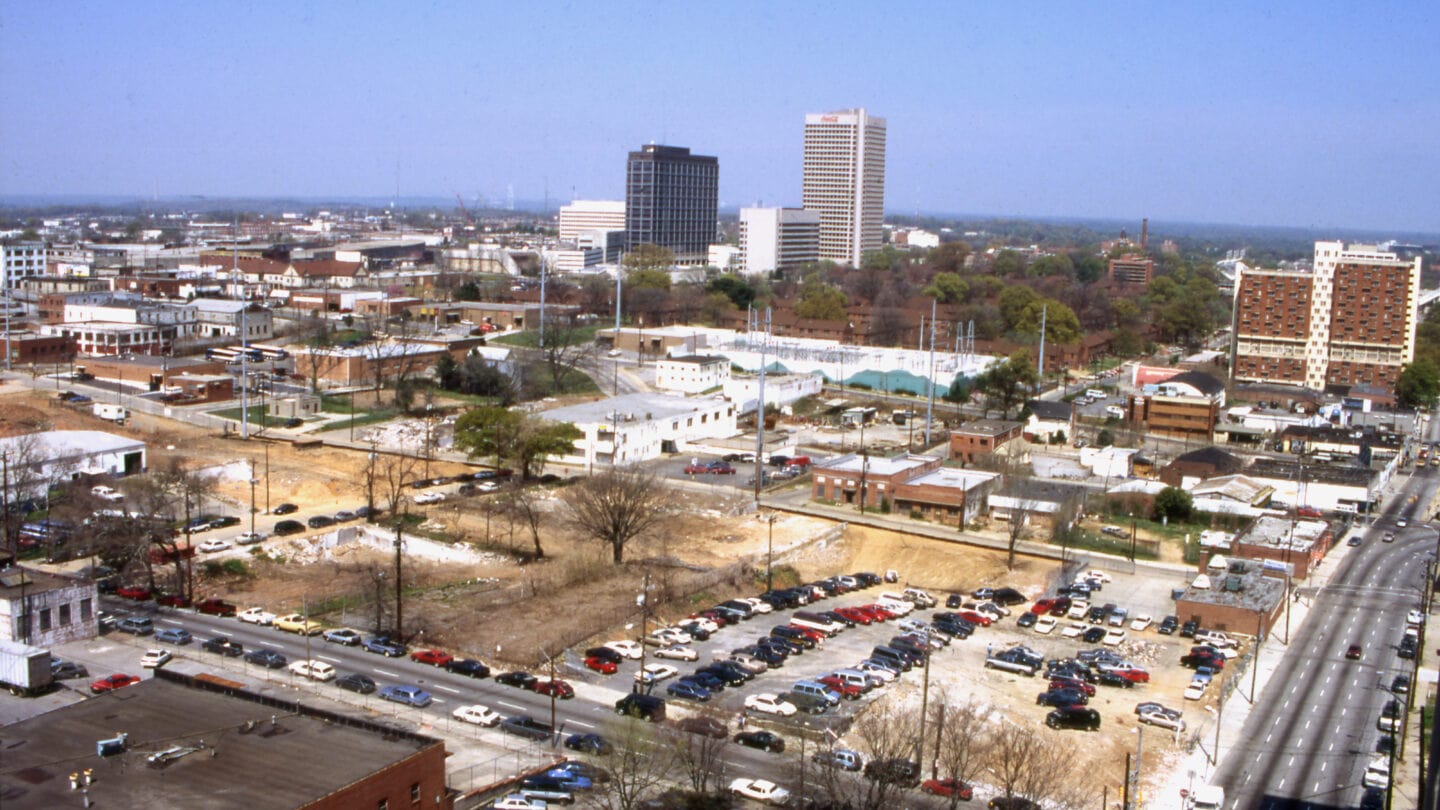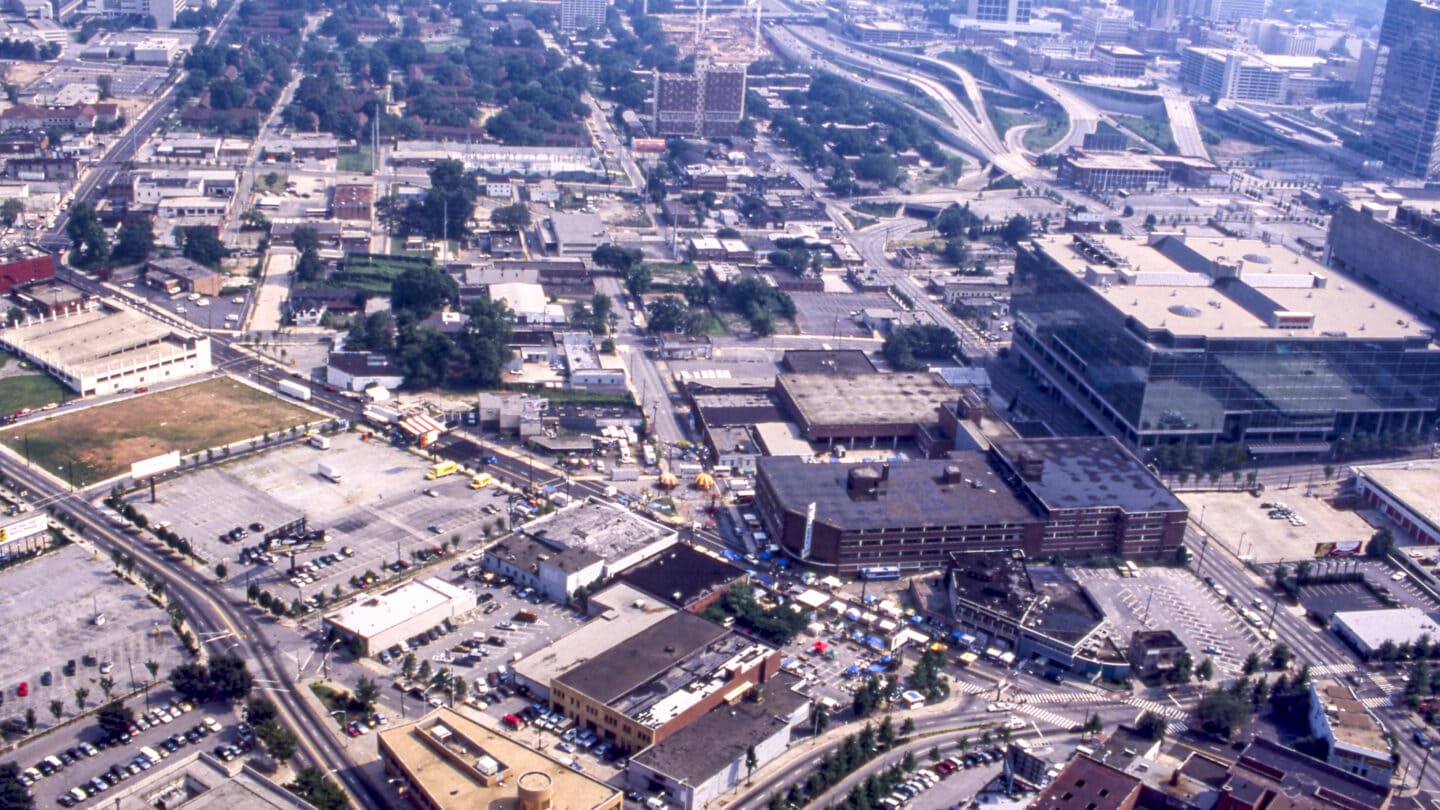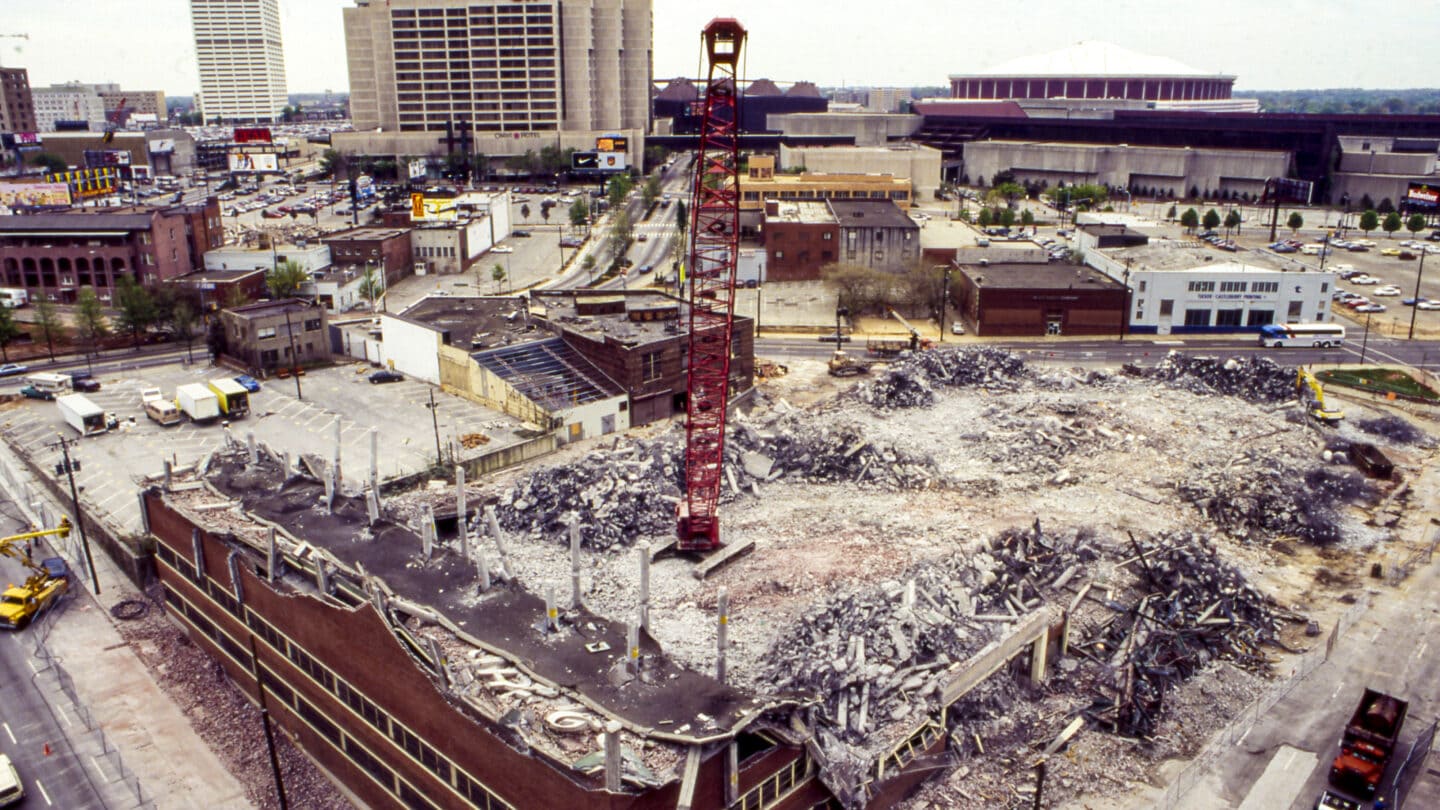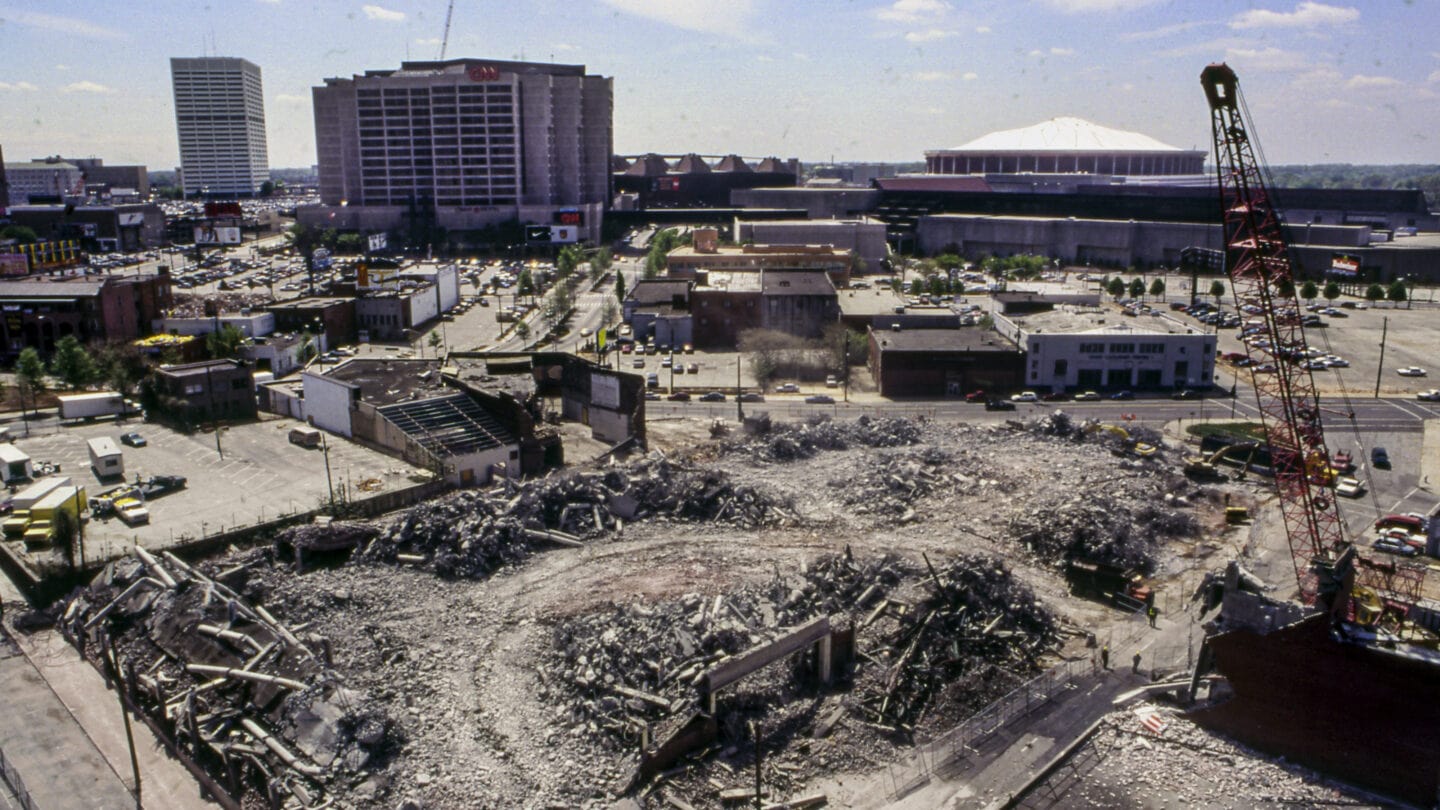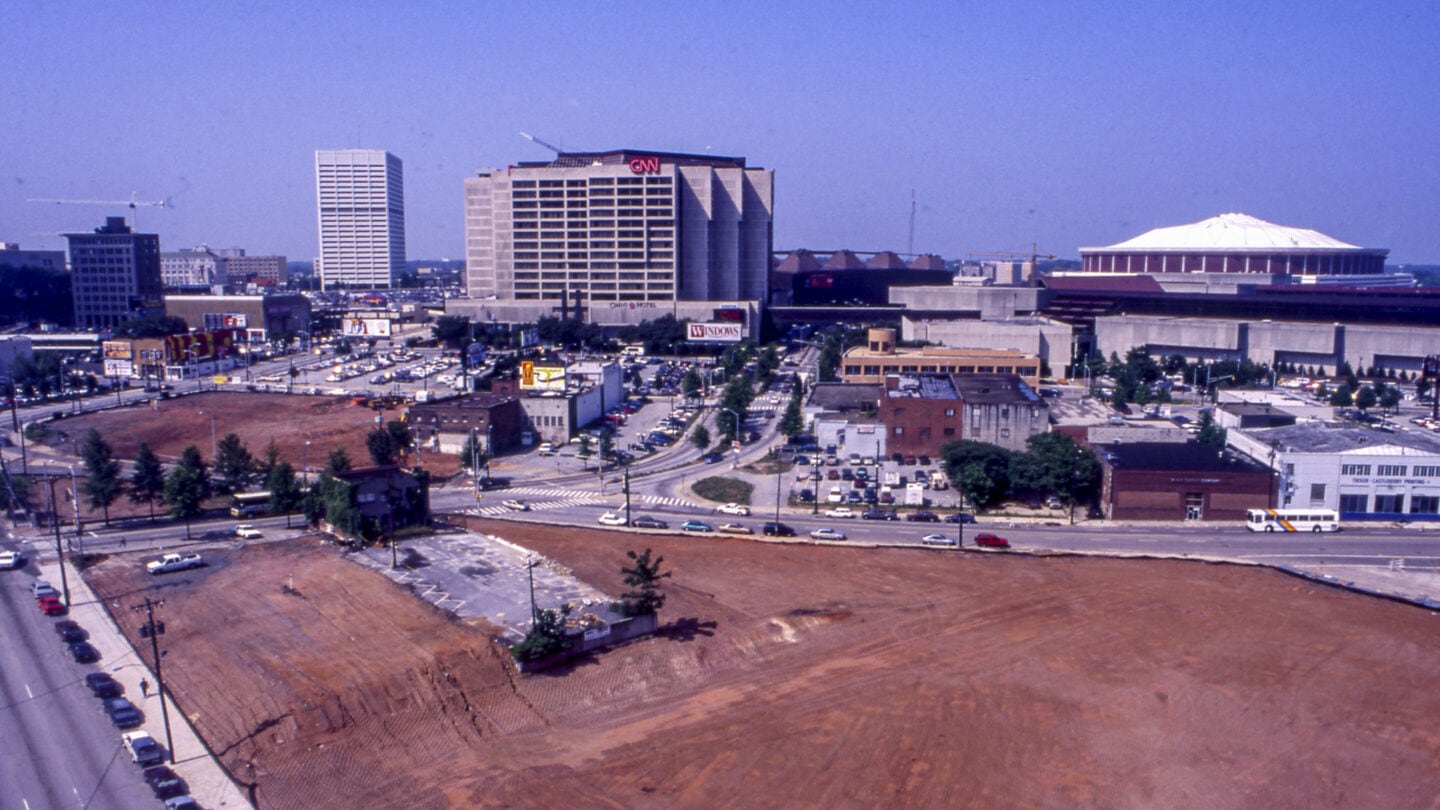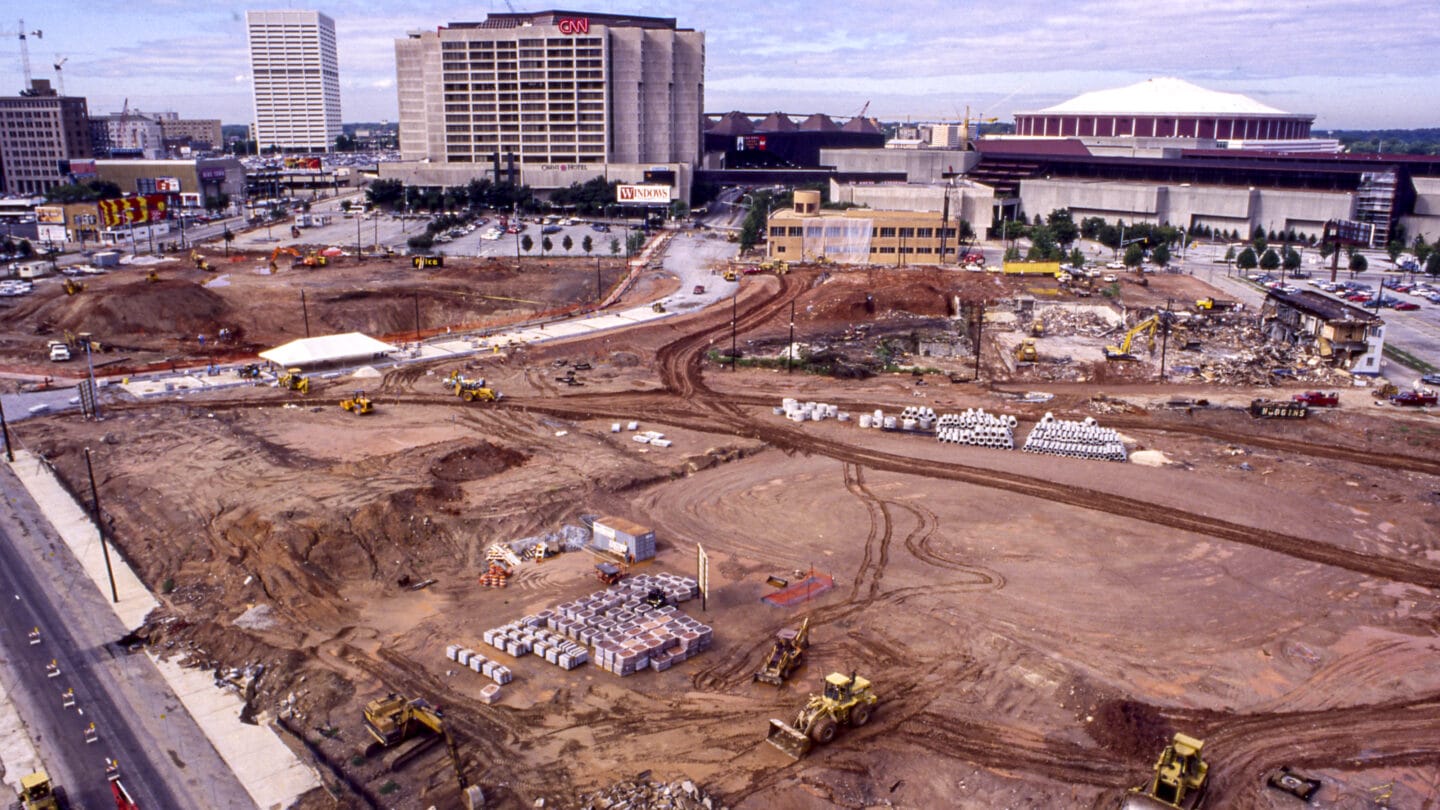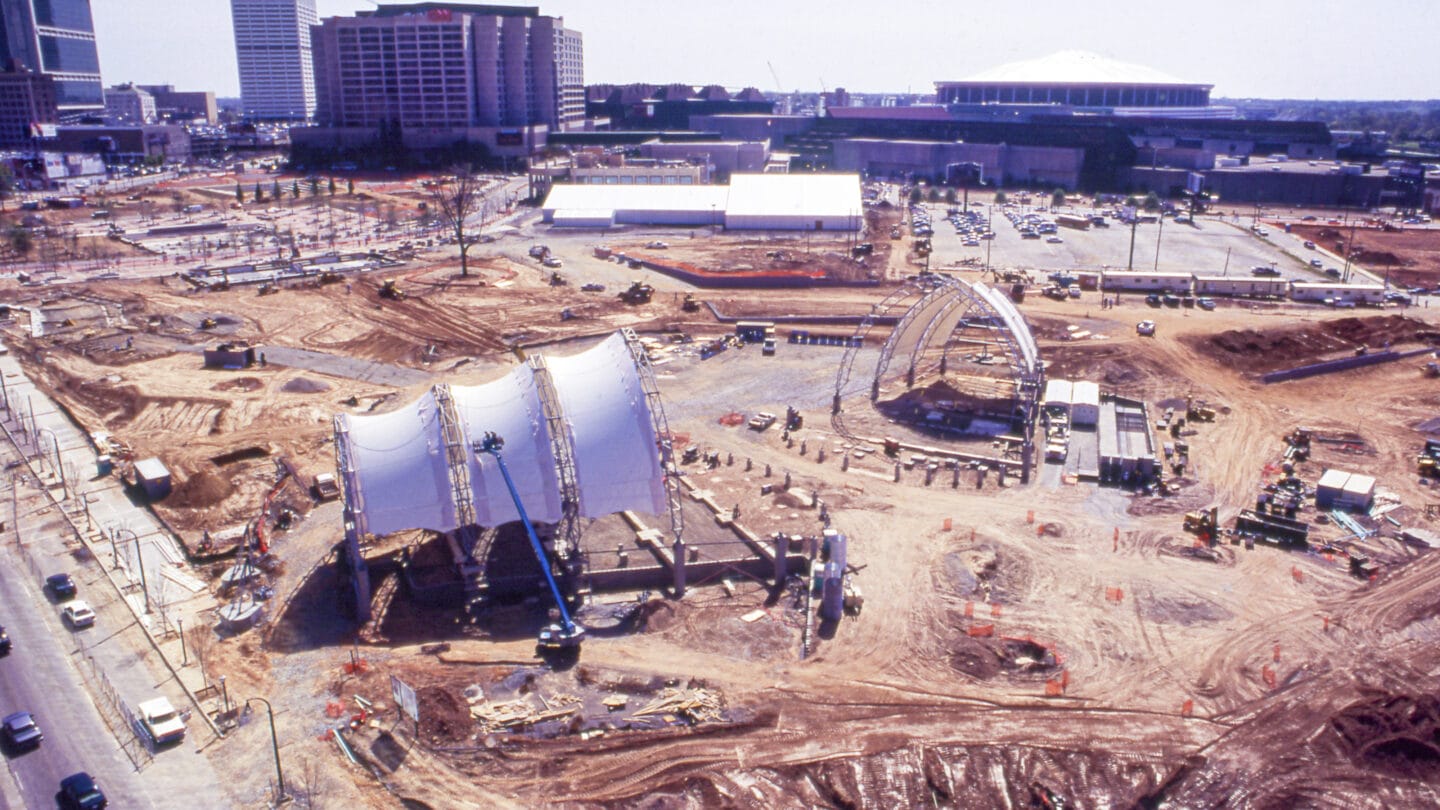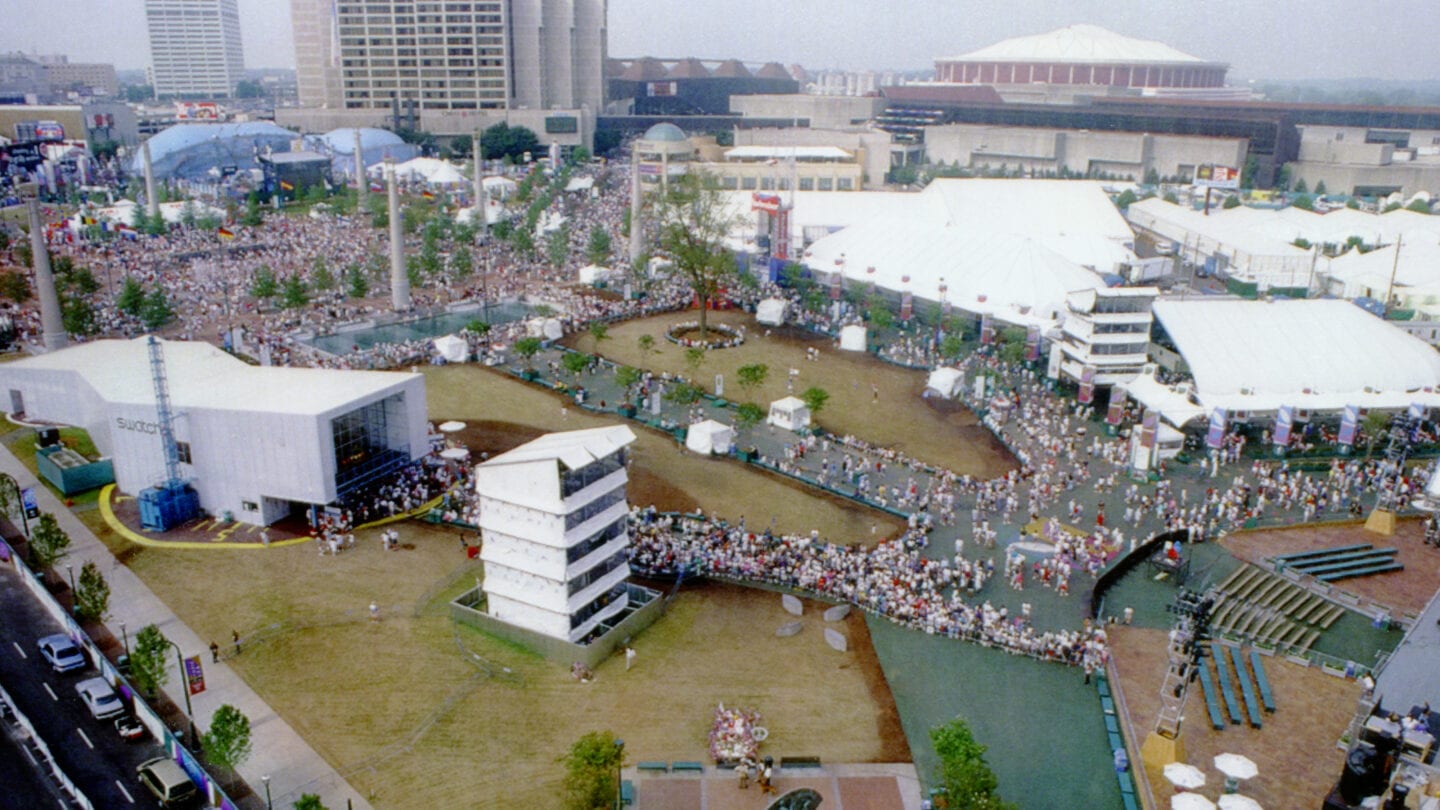 Opened: 1996 | Renovated: 2019 | Still in use
Wander around this 20+ acre greenspace in the city's downtown. Many people would call the park the most obvious impact to the city from the 1996 Games. With main event venues on the southern edge of downtown to Georgia Tech's campus, Atlanta's Olympic organizers realized that the city's downtown would be at the center of Olympic activity. In the early 1990s, this area was filled with warehouses, small businesses, and open lots, and bordered by aging public housing complexes. It was not prepared for a televised spectacle and there was nothing comparable to Plaça d'Espanya in Barcelona, an open plaza that served as a popular public gathering space during the 1992 Games, in Atlanta.
With other preparations underway, Olympic organizers coordinated with state agencies and leaders of downtown redevelopment projects to build a park on this site. Initial funds came from the private sector, including a grant from the Robert W. Woodruff Foundation. Genuine Parts Company, one of the largest property owners in the area, donated their 4.5-acre parcel of land, including the Beck & Gregg building, to the park project. Olympic organizers proposed to cover approximately $15 million through a commemorative brick program. Individuals could customize an inscription on a brick paver in the park for $35. The organizers sold just over 330,000 bricks by the start of the Games and was relaunched in 2016 for the 20th anniversary of the Games. You can see inscribed bricks throughout the park.
During the Games, the northern portion of the park area, above Baker Street, was mostly occupied by Coca-Cola Olympic City. Filled with tents, entertainment stages, temporary exhibitions, and souvenir stations during the summer of 1996, this section of land has become a hub of city attractions in the years since. The park continues to spark urban redevelopment around its perimeter, as museums, attractions, venues, hotels, and restaurants cluster in this area. The state agency funded a renovation to the space in advance of the 2019 Super Bowl, closing off Andrew Young International Boulevard, which previously bisected the park, adding a plaza to commemorate the Paralympic Games, and improving landscaping, installations, and site lines.
Fun Finds
There are many pieces of public art installed throughout the park from the 1996 Games. How many can you find?