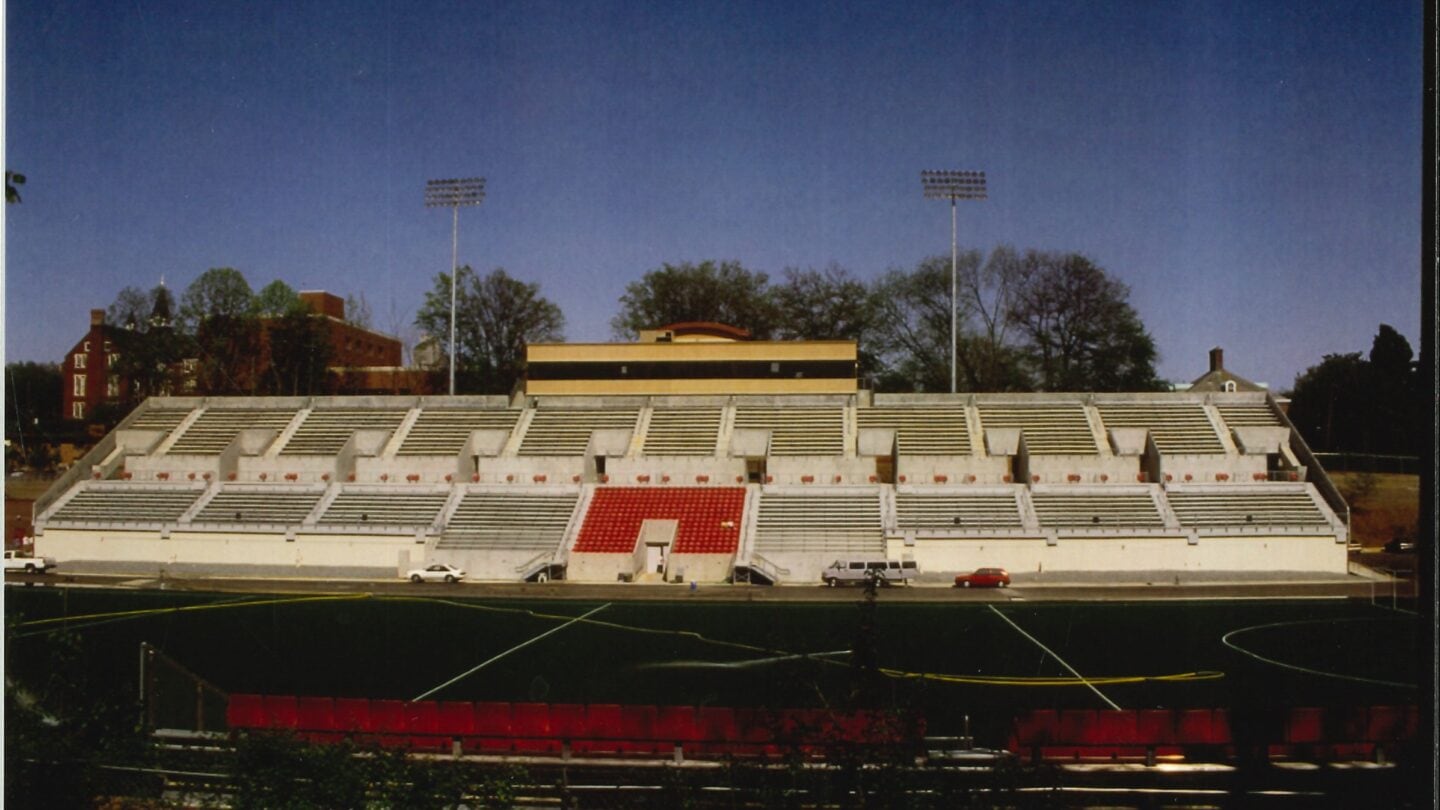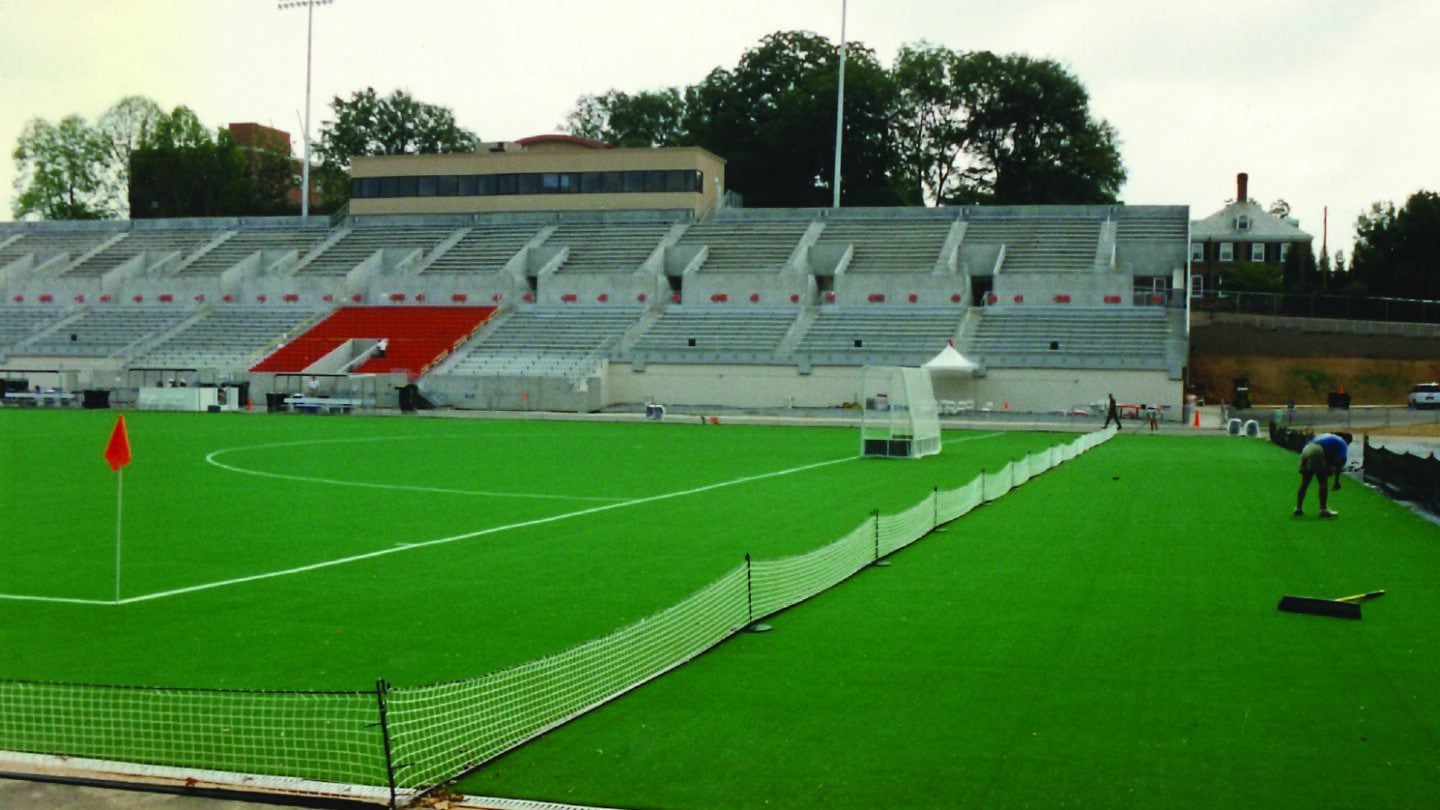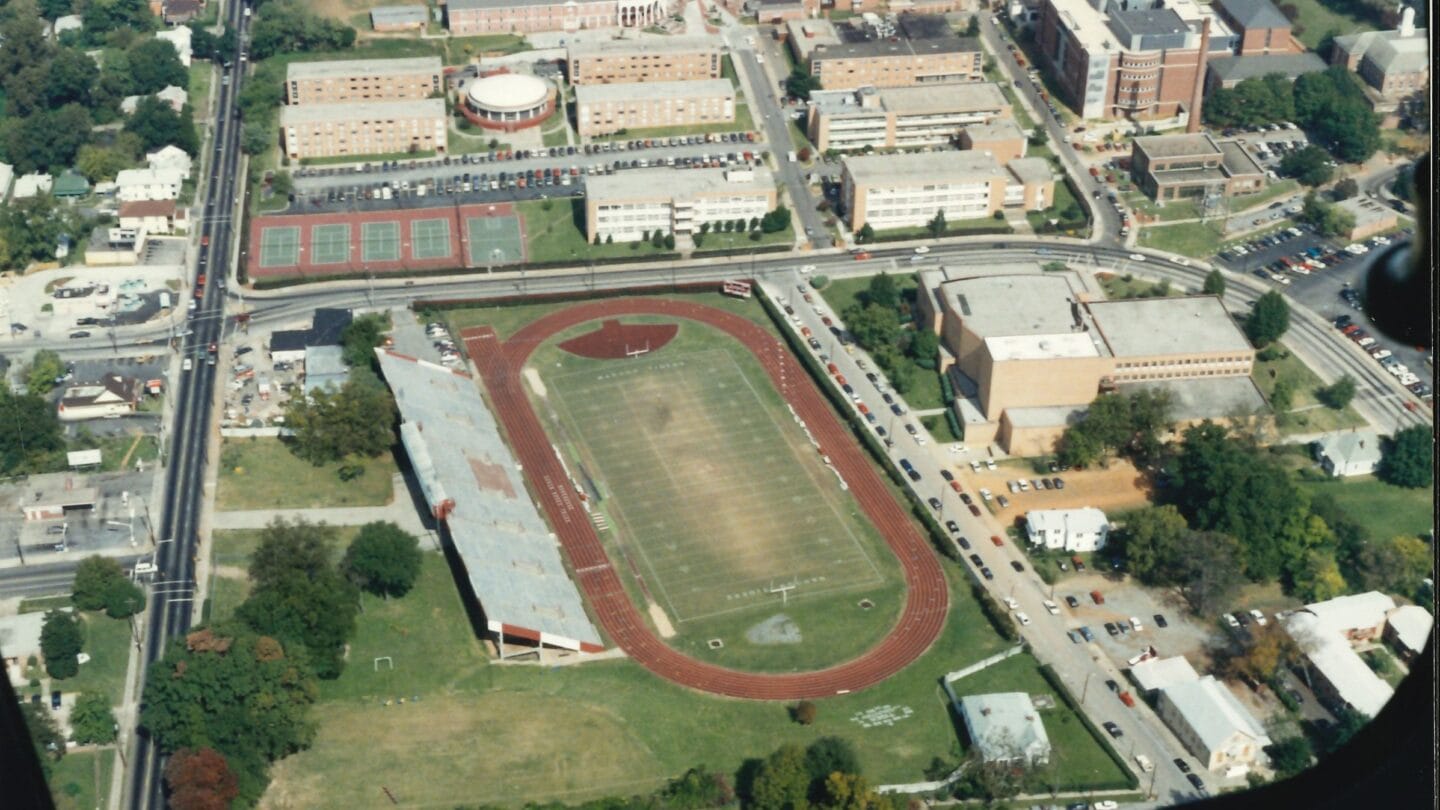 Opened: 1996 | In use
Before '96, this area was a grassy lot used by Clark Atlanta University for football and sports practices. Agreements between Atlanta University Center institutions and the Olympic organizers identified the location as a site for a new stadium to host Olympic field hockey preliminary competitions. It was used for lawn bowl during the Paralympic Games.
The stadium's design was spearheaded by Oscar Harris of Turner Associates. Harris opened the Atlanta office of the firm in 1977, becoming one of a small percentage of architectural firms across the U.S. run by an African American. This complex was just one of several projects Harris' team worked on for the Olympic Games.
After the Games, as the main Centennial Olympic Stadium was altered into a baseball diamond for Turner Field, the running track found a new home here. The stadium is used today for Clark Atlanta University's football team. Joggers and practicing team members run on the same surface as the track stars of 1996.