Host an elegant indoor wedding ceremony in the Allen Atrium, Grand Overlook Ballroom, Cox Room, or Draper Room.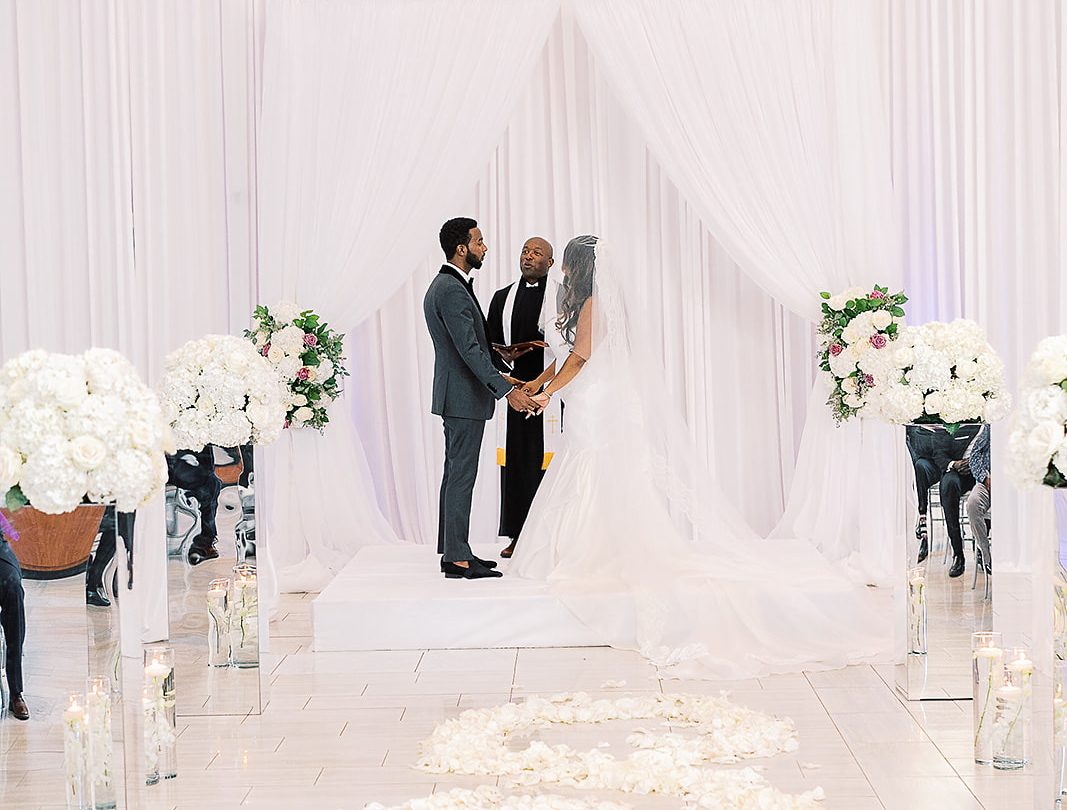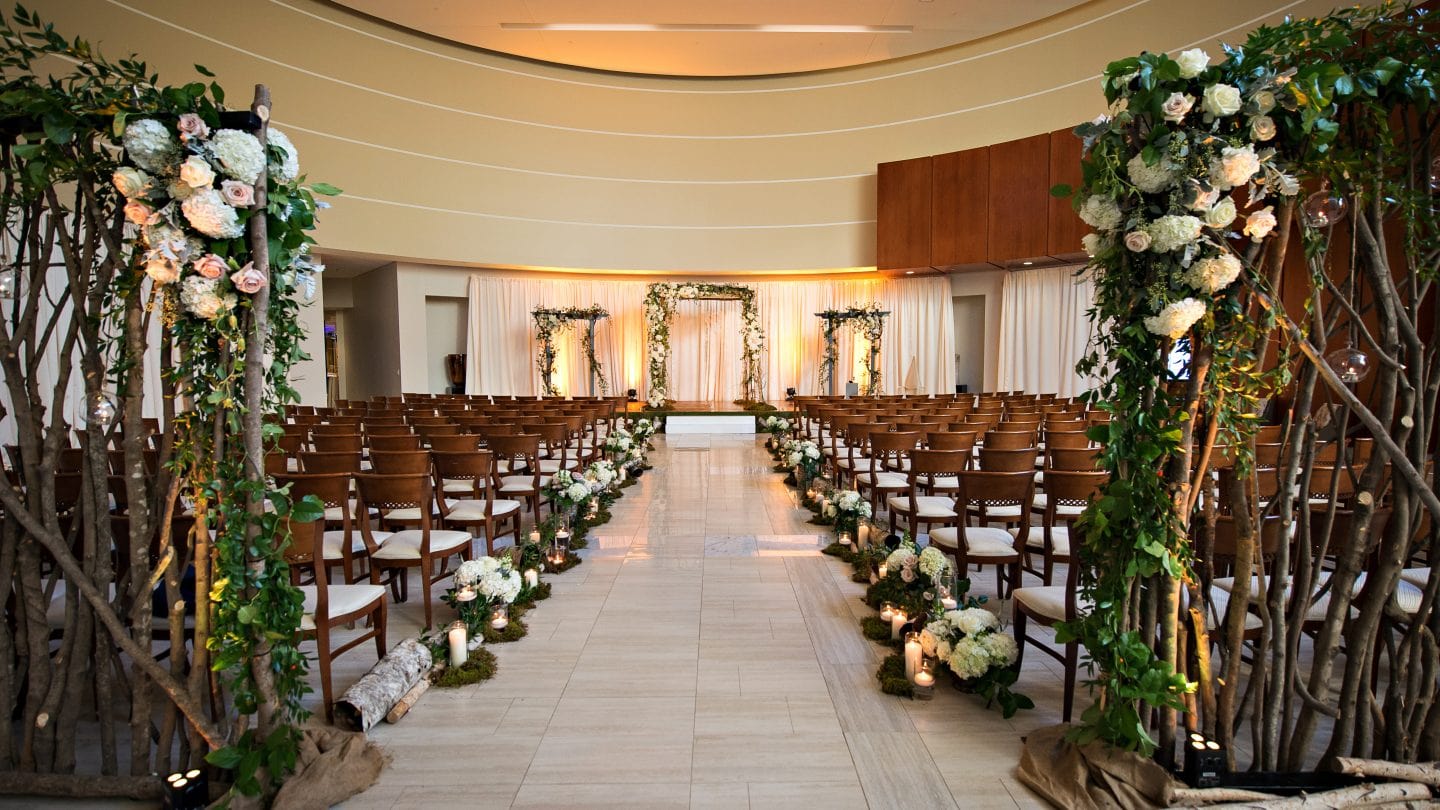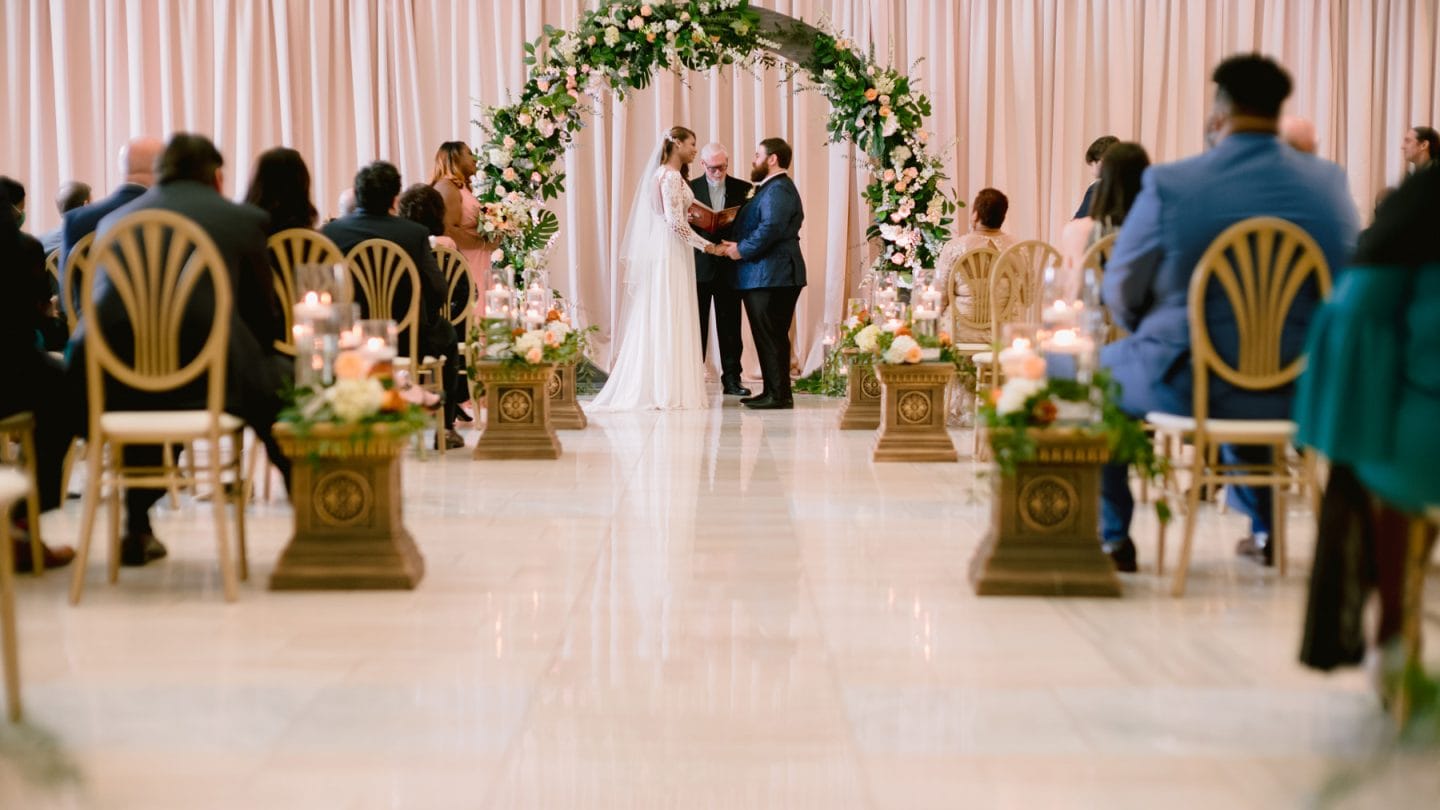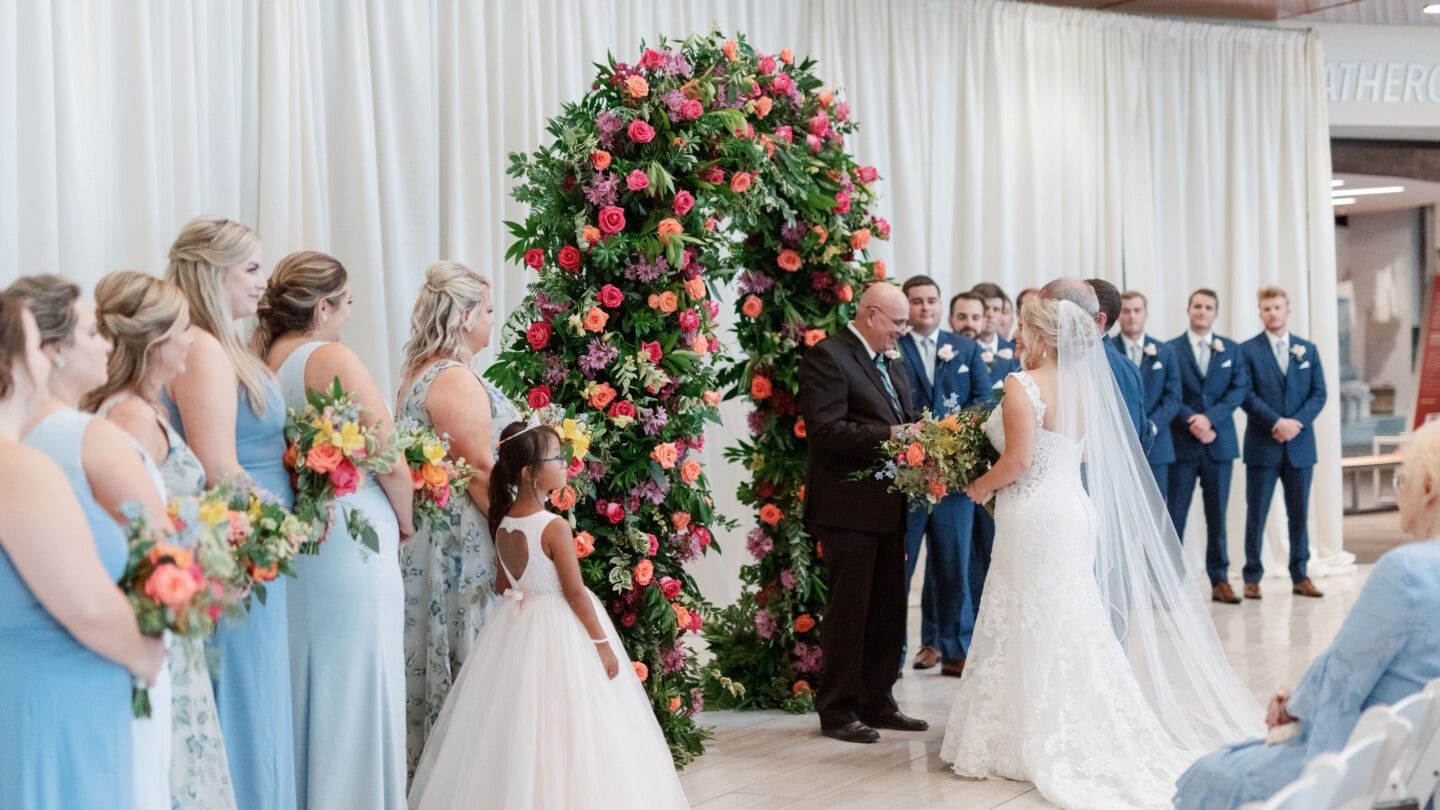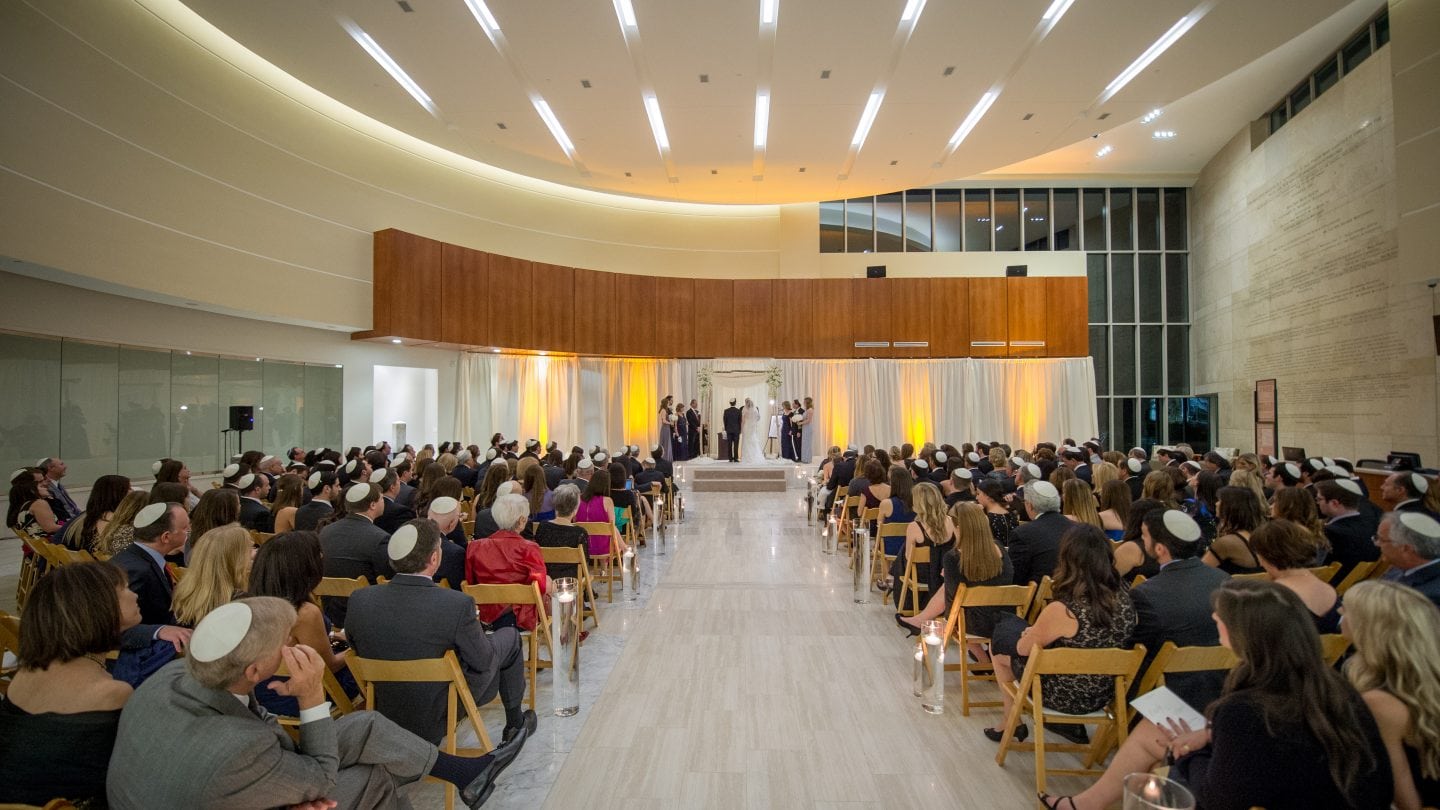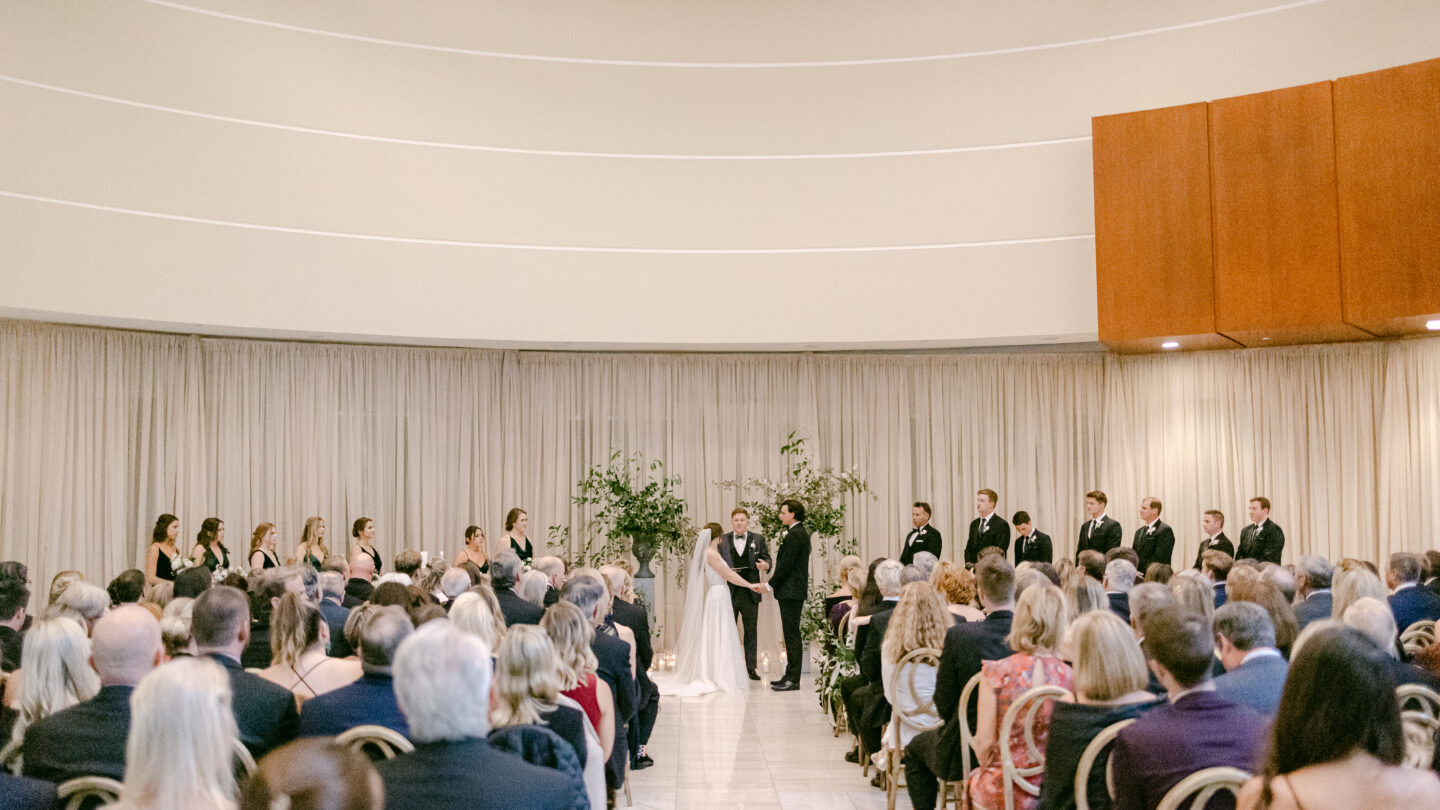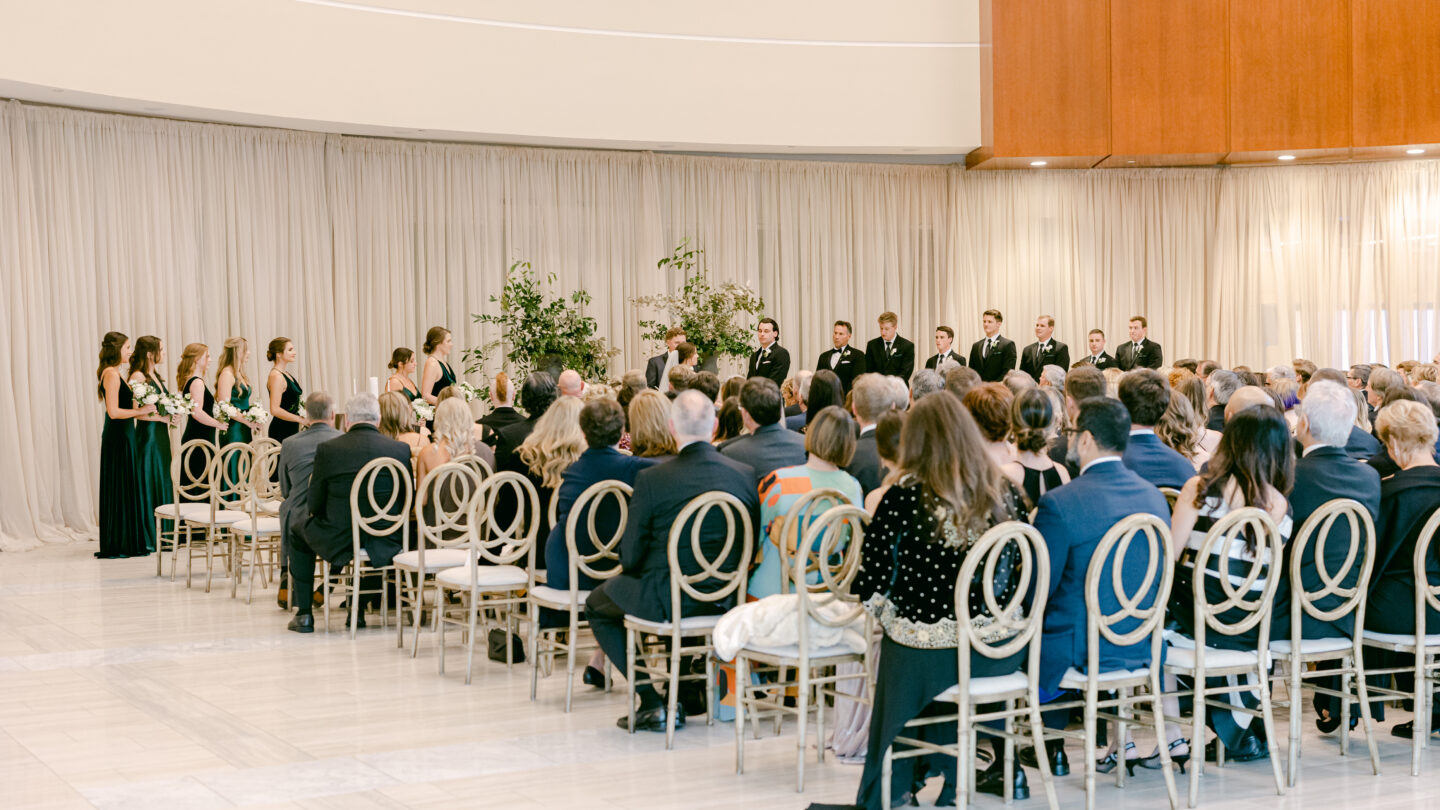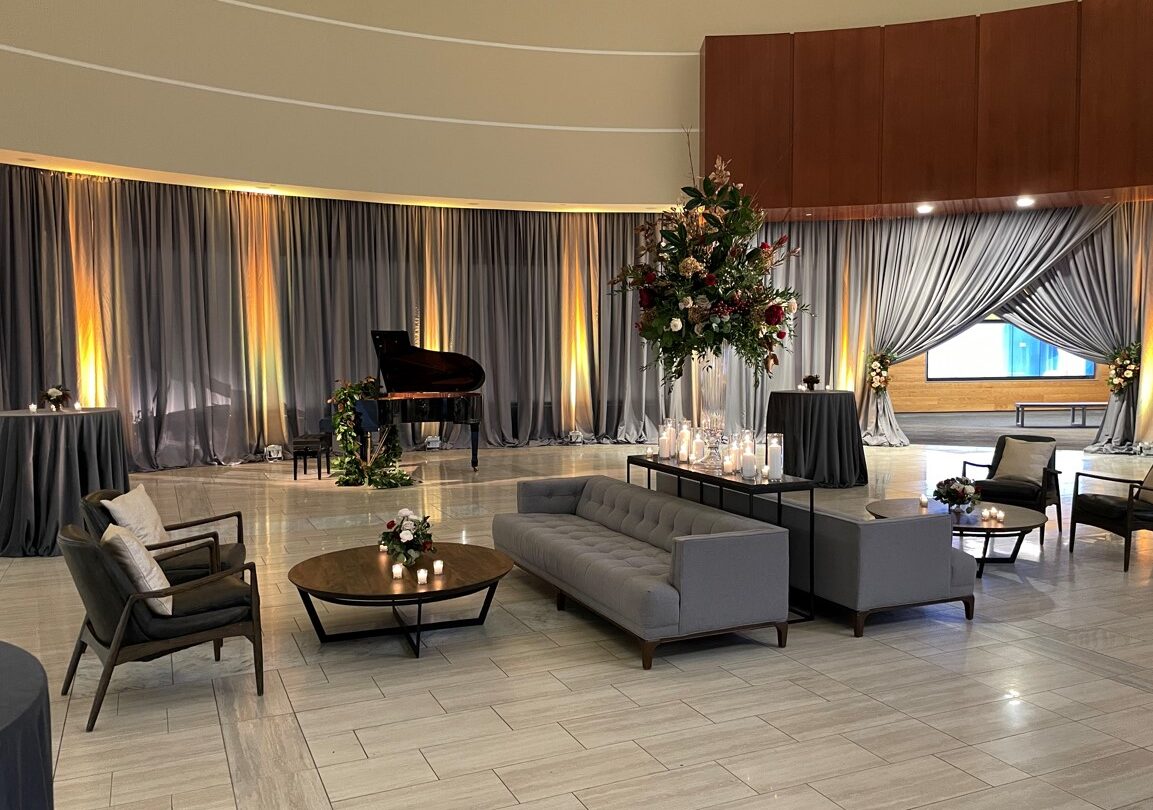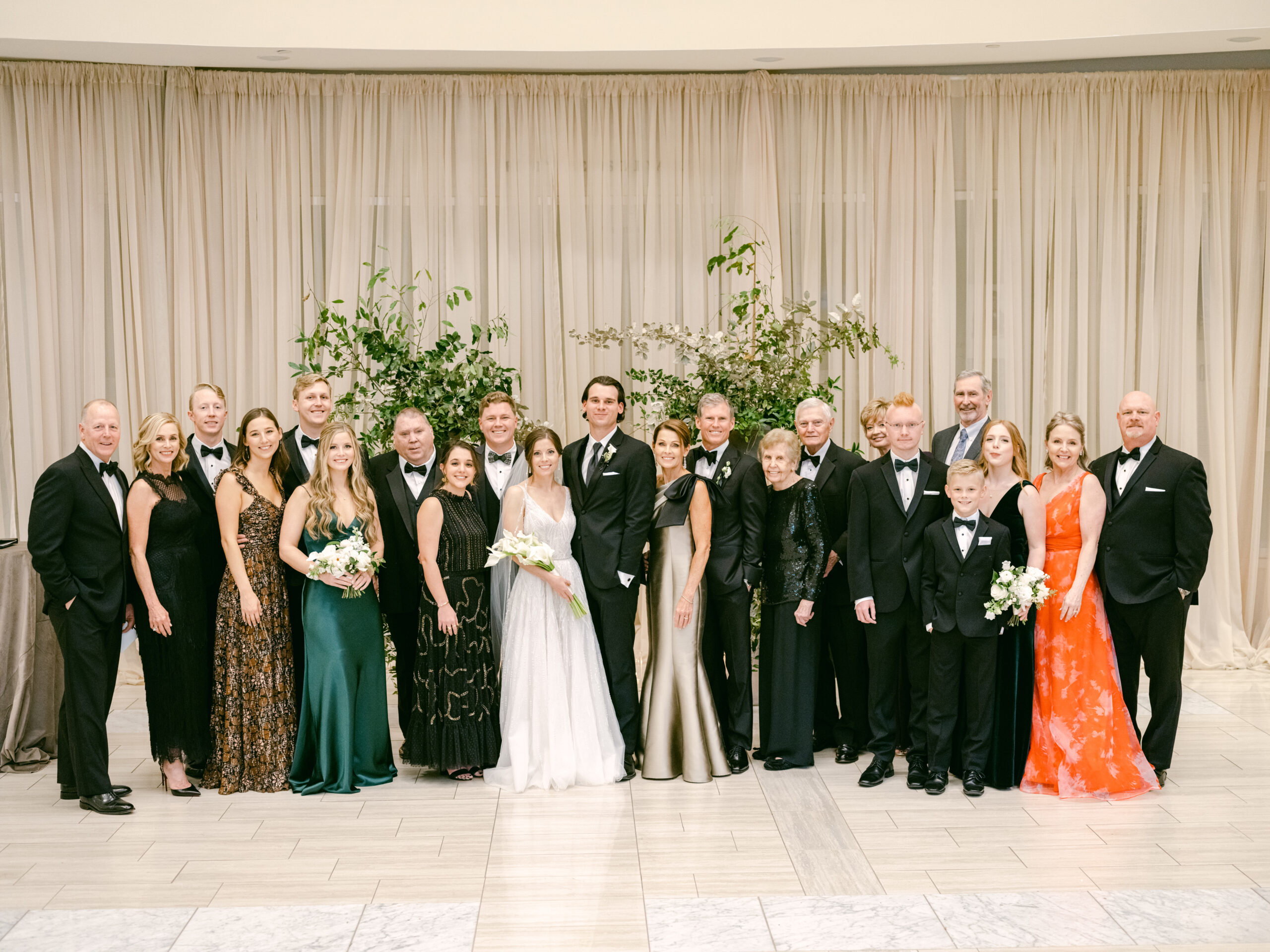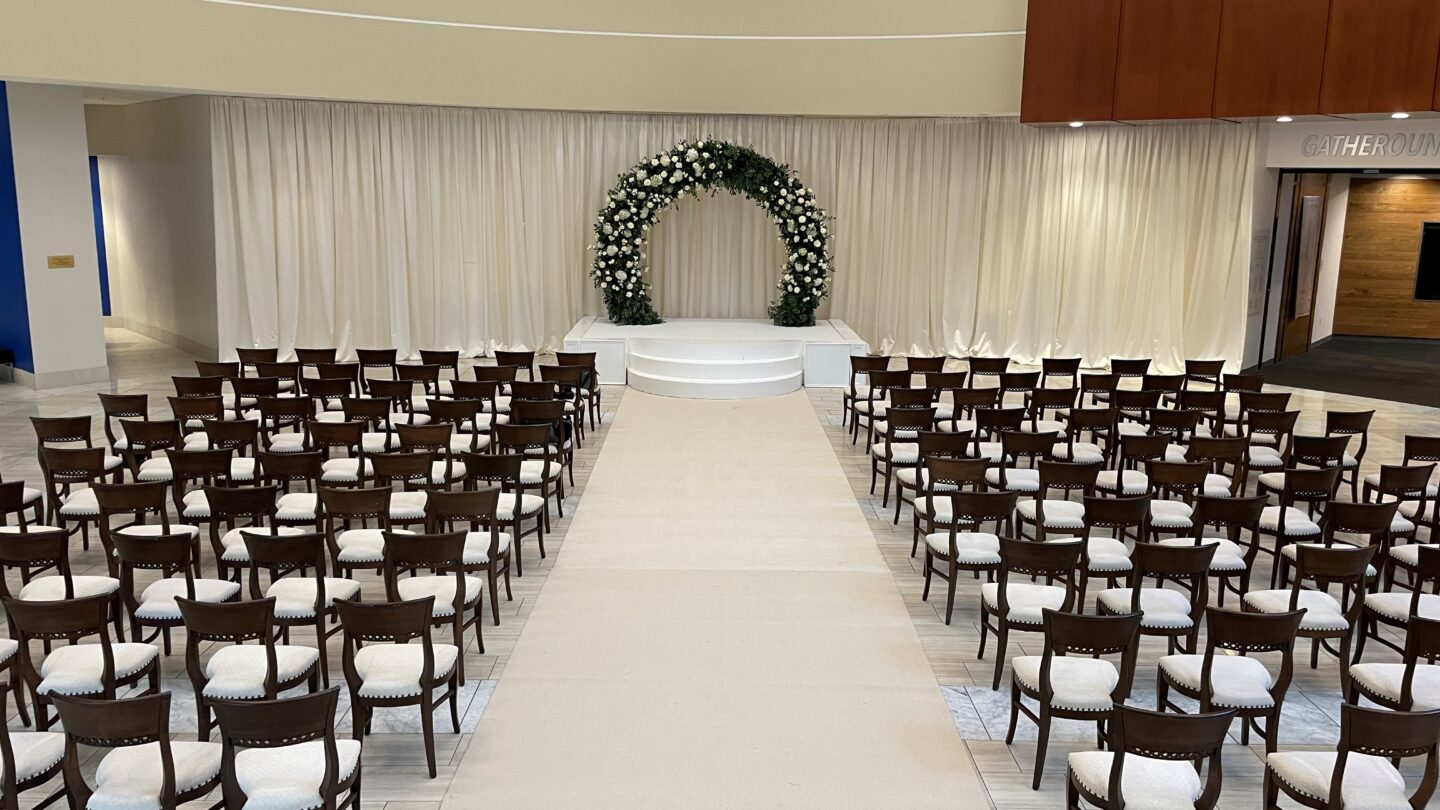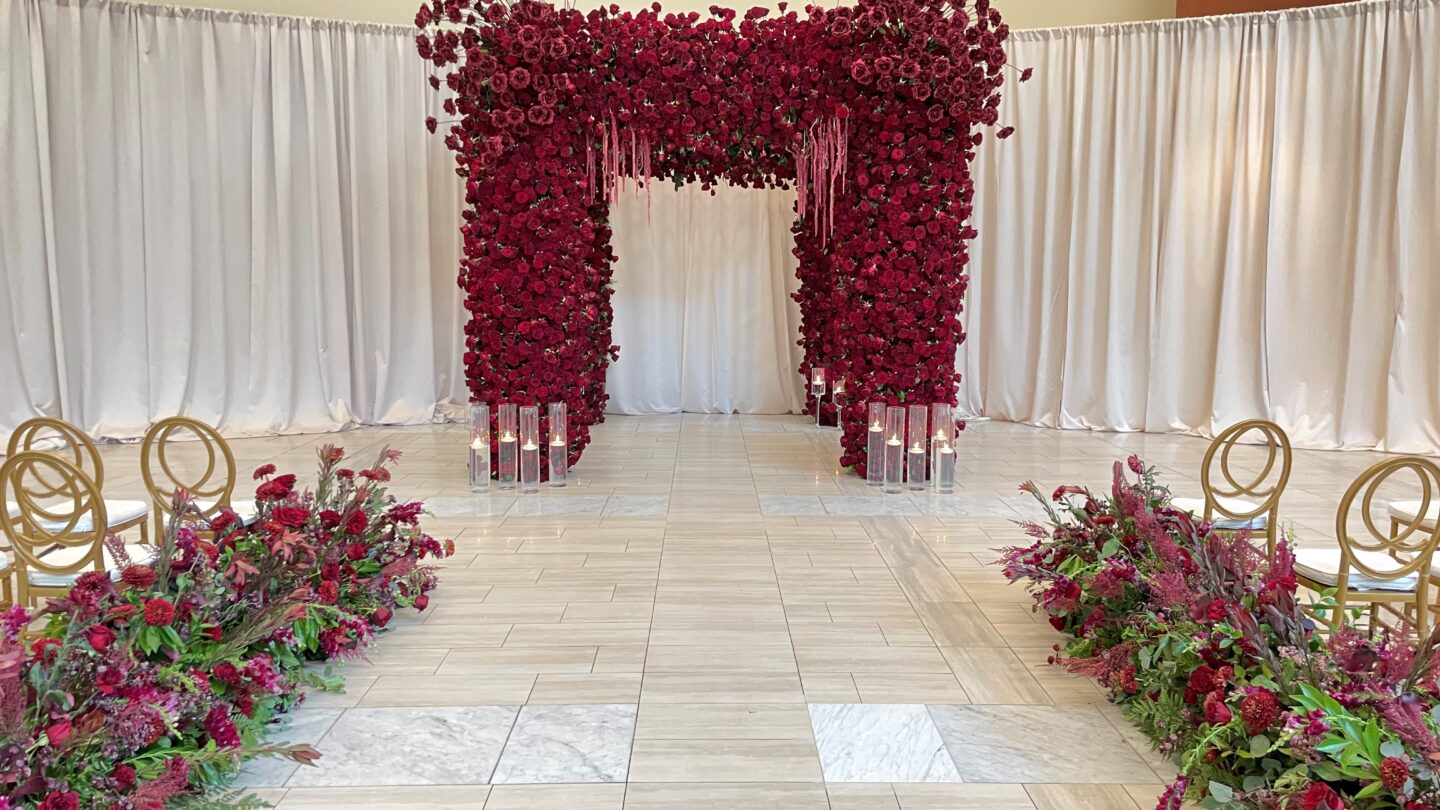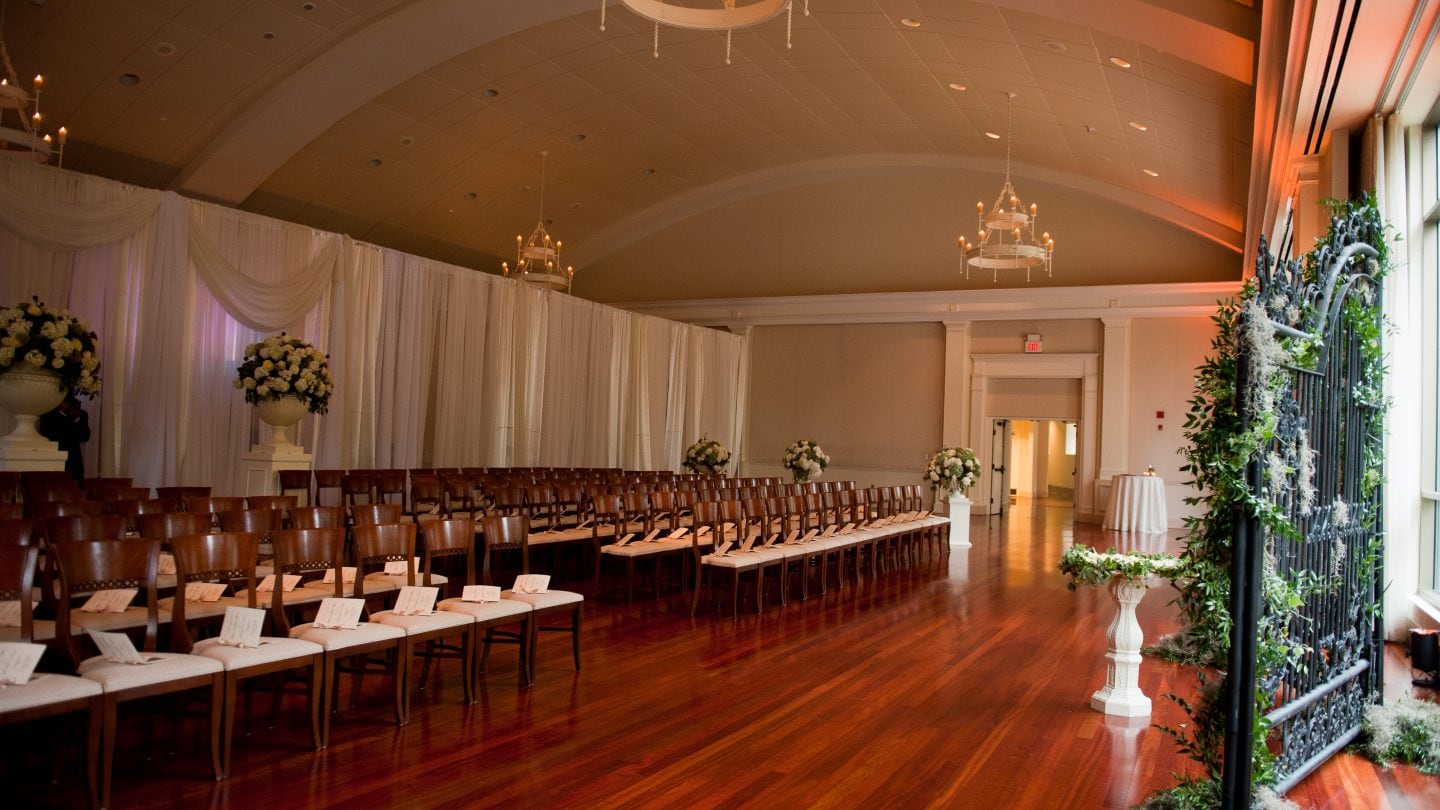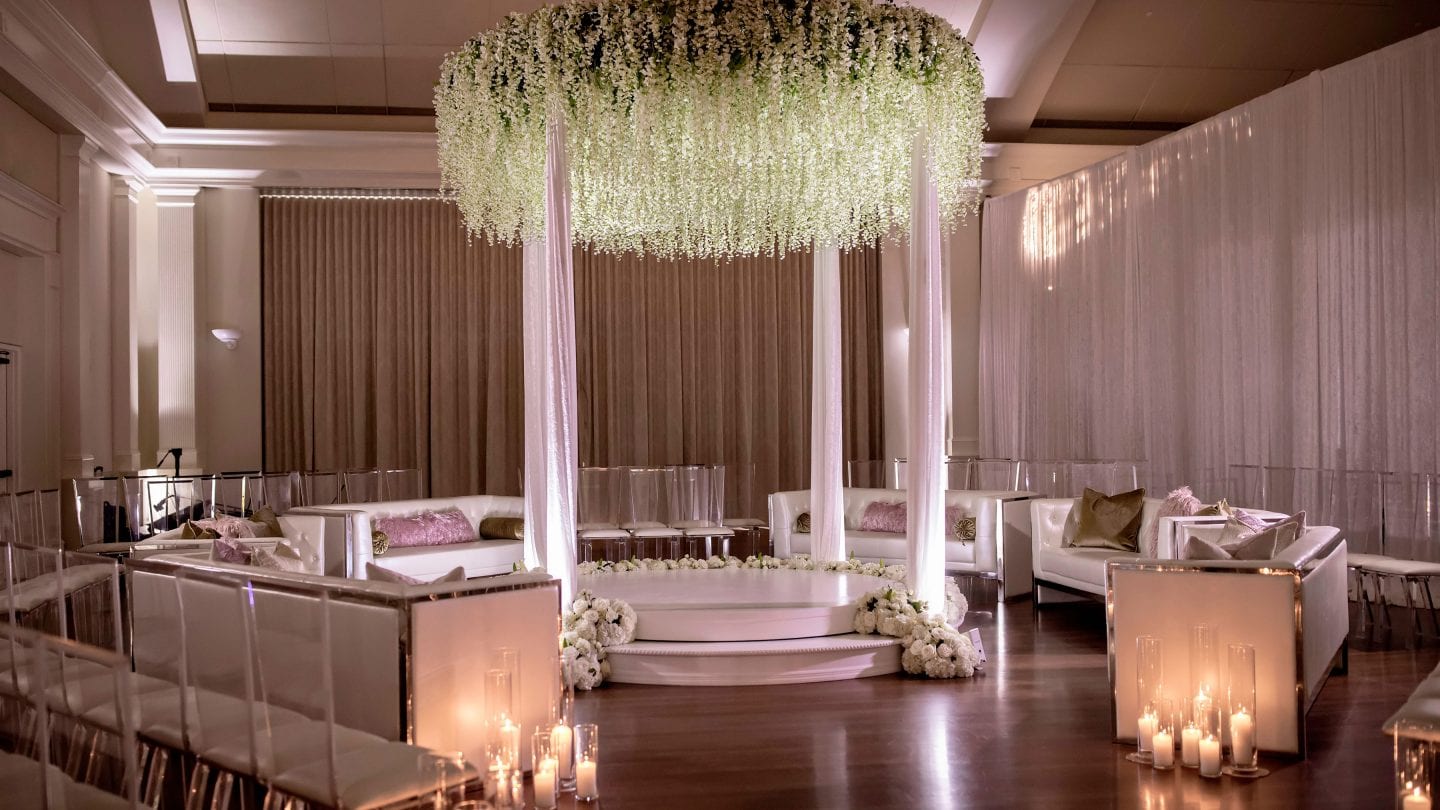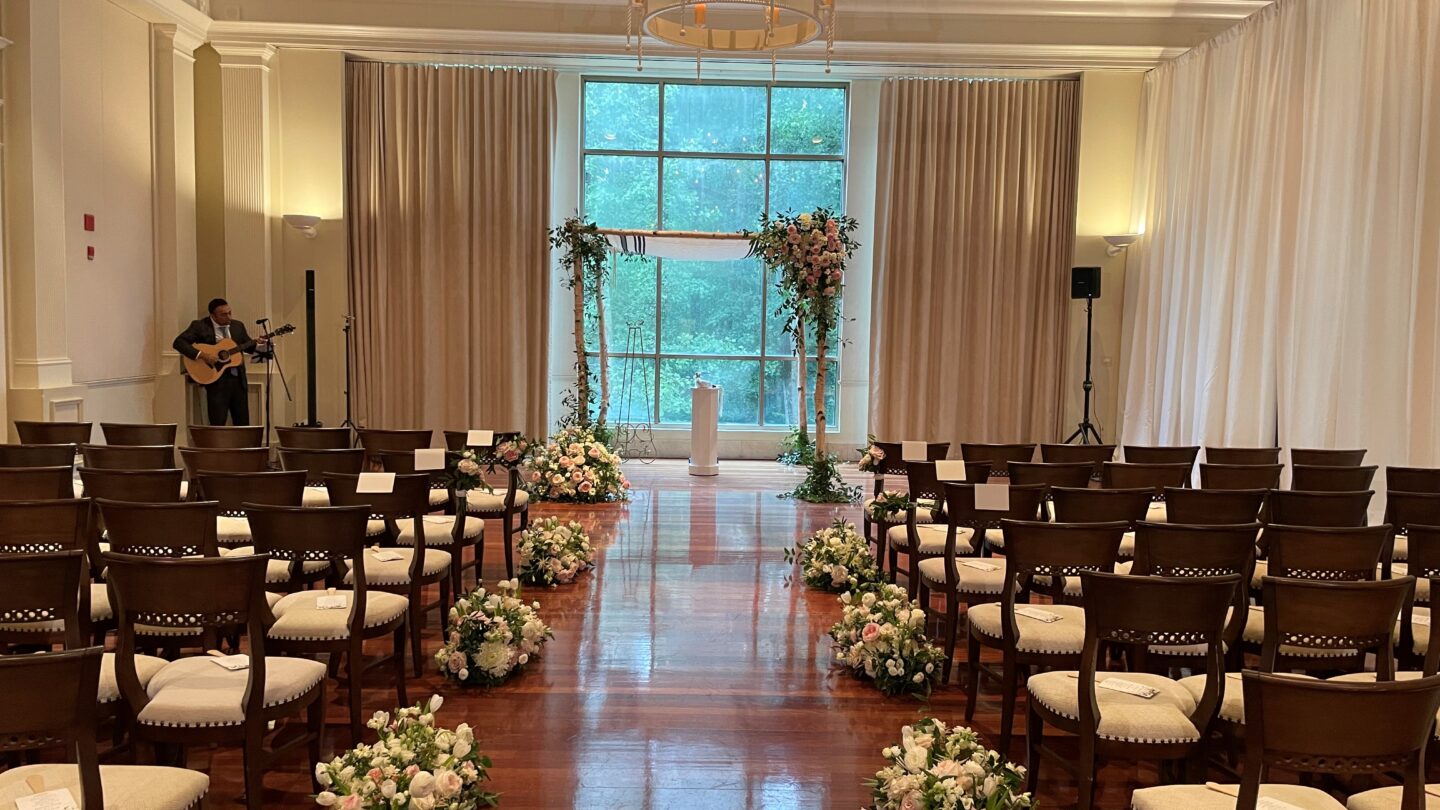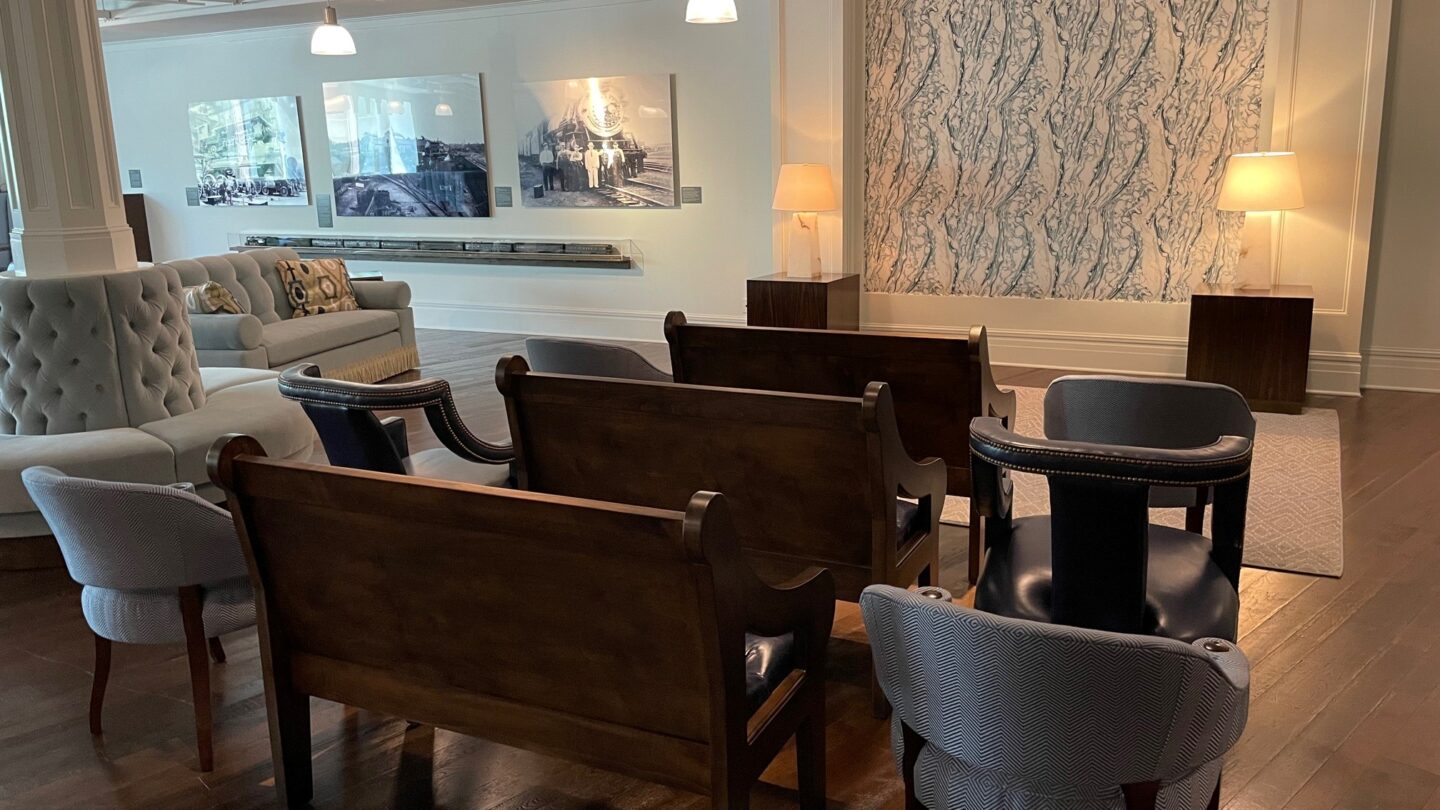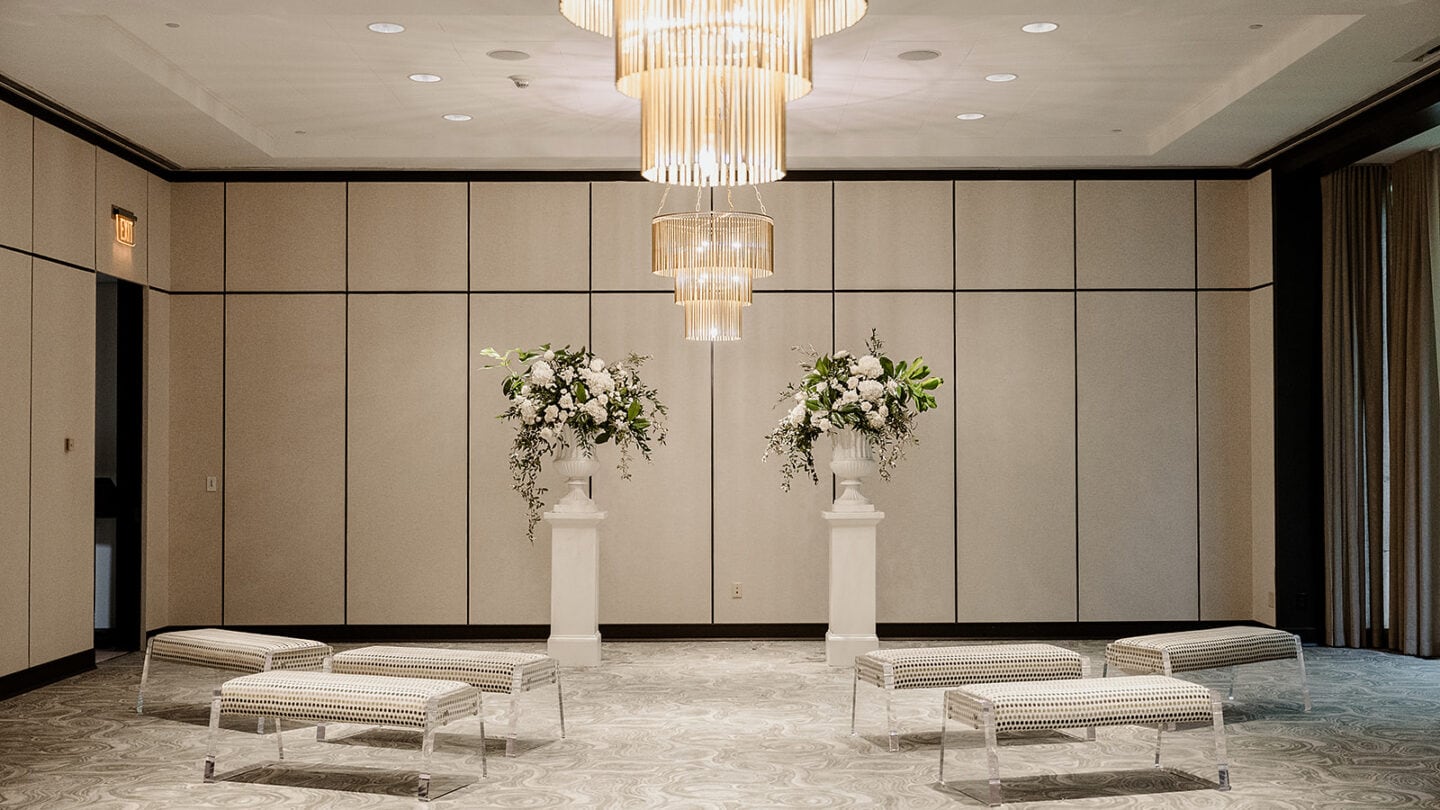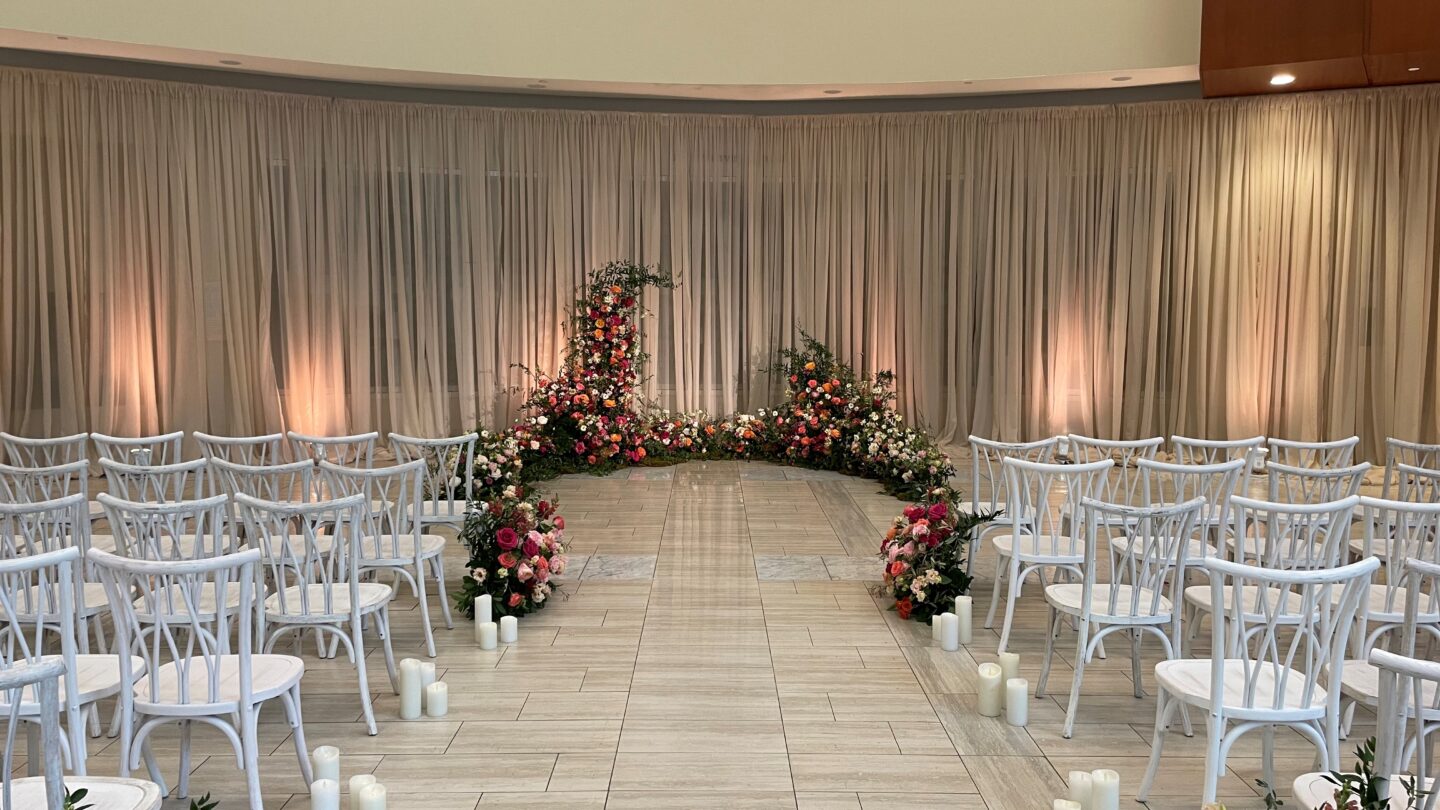 Transform one of our indoor spaces into the wedding ceremony location of your dreams. There are several options based on the number of guests you have and the spaces you rent. Indoor ceremonies can be your plan from the beginning, or serve as a weather backup. All drapery will need to be rented.
History Museum
The Allen Atrium, the large lobby entrance of the History Museum, can host up to 350 for a ceremony.
Grand Overlook
The Grand Overlook ballroom can be draped so that one third is used for a ceremony. That one third can hold up to about 220 guests. After a ceremony in the ballroom, if the History Museum is rented, guests can move into the museum for cocktails and a chance to explore the exhibits while the ballroom is "flipped". This is when the ceremony setup and drapes are taken down, and the reception is then setup in the ballroom.
A flip is only possible if the History Museum is part of your rental. If the Grand Overlook is the only indoor space rented (no History Museum), the ceremony can be held on one third of the ballroom with the cocktail/reception on the other two thirds. The ceremony setup would stay in place through the event. We only allow drapery and furniture to be moved if guests are out of the room in the History Museum. Both ceremony and reception all inside the Grand Overlook only works for up to approximately 120 guests.
Cox Room or Draper Room
For a more intimate setting, these spaces can host up to 60 guests. Note that the Draper Room is located in McElreath Hall and the Cox Room is located above the main floor of the History Museum.