For nearly one–quarter of all Vietnam veterans, military service began with a greeting from the president of the United States, courtesy of their local Selective Service Board.
The draft notice carried an order to report for "induction into the Armed Forces of the United States." These draftees, nevertheless, faced personal decisions about whether they would serve or not, even though the latter option was illegal. As one veteran recalled, "I had a choice. I wasn't goin' to Canada."
Beyond being drafted or volunteering, the Vietnam experience varied widely depending on a number of factors. These included the years they served; in which branch they served: Army, Navy, Air Force, Marine Corps, or Coast Guard; their rank: enlisted or officer; their race and ethnicity; and their gender.
Yet one experience is extraordinarily similar for each and every one: the heat, smells, sounds, and sights that assaulted the senses when the aircraft doors opened into Vietnam.
Between 1964 and 1973, the United States drafted 2.2 million American men into military service. 25% of military forces in combat zones were draftees. However, knowing they were eligible for the draft was often a deciding factor for those who volunteered for military service. Enlistees often had options about how and when they would serve. By the mid-1960s, the draft and the escalation of the war played a major role in anti-war sentiment. Max Torrence, U.S. Army, 1970-1971 recalls, "I had met this pretty little blonde girl while I was in high school, so I decided after one year of college to go back that summer so I could be closer to her. … I didn't enroll in September and I got my draft notice in October. … my mother was sure I was going to take the next plane to Vietnam and be killed the day I got off the plane."
Cover image credit: Rice Paddy, Vietnam, Earl H. "Sonny" Dellinger Jr., photographer, 1967-1969, Gift of Earl H. "Sonny" Dellinger Jr., 2017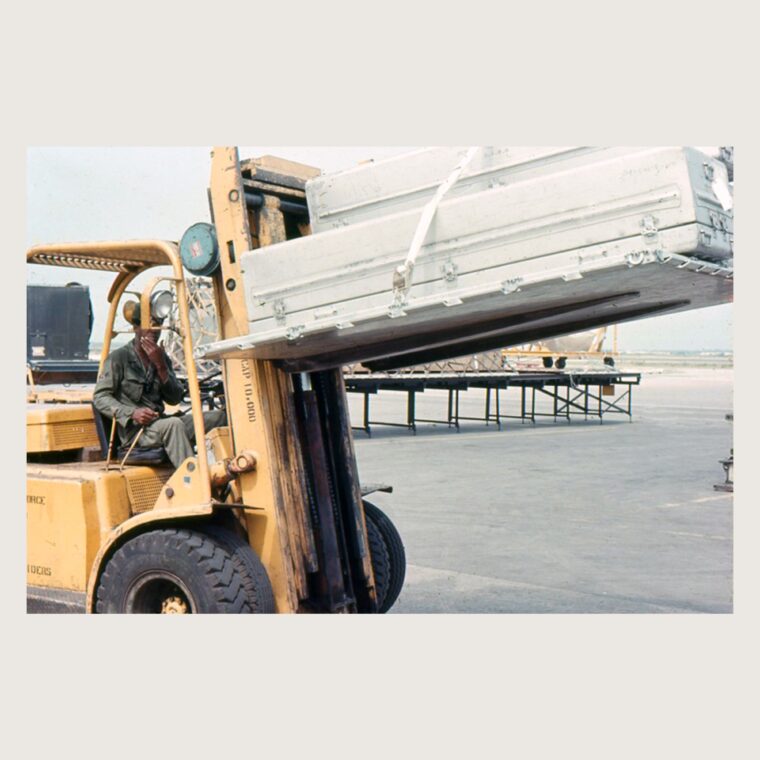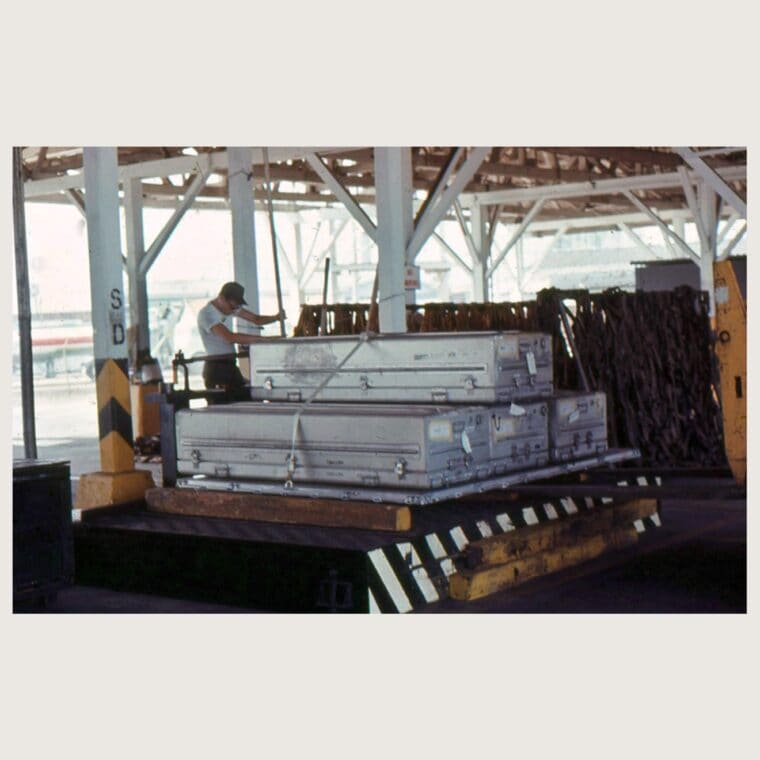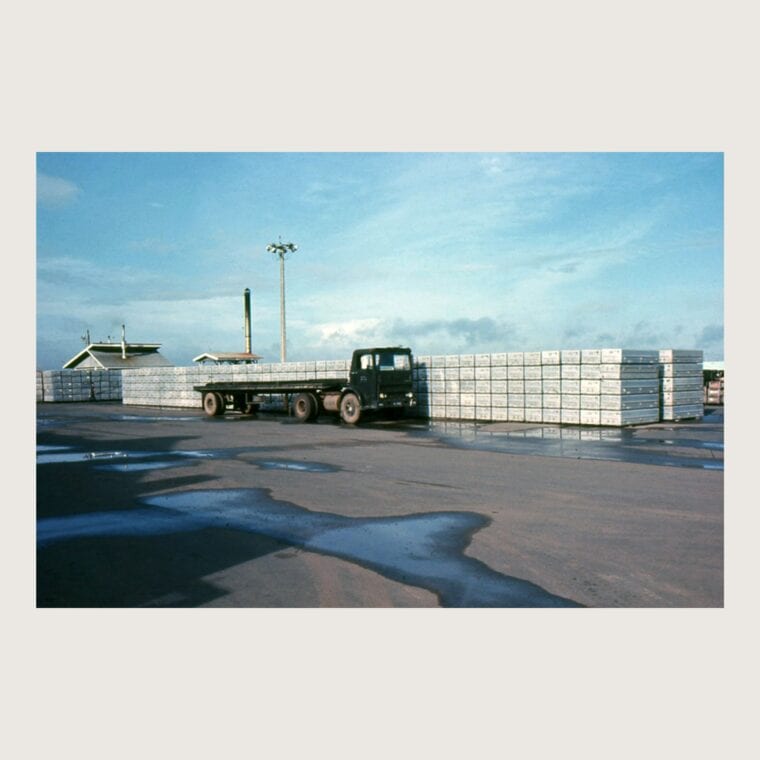 In addition to the heat, humidity, and odors, there were the taunts of battle-weary veterans as they passed by, bound for home on the same plane – known as the Freedom Bird – that had just delivered the new men.
Many veterans remember being transported from the airport through streets in buses with wire-covered windows to prevent hand grenades from being tossed inside.
Tom Duggins, U.S. Army, 1968-1969 recalls, "We got there in the morning … and I realized that was the day of the Georgia-Florida football game and I had a transistor. … And all of a sudden there's incoming. … I'm listening to the rest of the broadcast of the game with about four mattresses over me, not even thinking that, you know, some incoming could bust through that without any problem."
The first Naval Construction Battalions were formed in the early days of World War II.
They often landed in combat zones after the Marines to build airstrips, bridges, roads, warehouses, hospitals, and other assets to support troops.
Known as "Seabees" (from the acronym C.B.), they became the Navy's "Goodwill Ambassadors" after the Korean War, building or improving civilian roads and public utilities in remote parts of the world—and, in so-doing, bolstering local support for U.S. presence.
Ed Woods, U.S. Navy, 1966-1967 and 1967-1968 remembers, "We boarded a four-engine prop plane, Navy prop plane. … And we flew into Đà Nẵng at night … there was a fire fight going on under us and that was the first fire fight I had ever seen and it was really fascinating."
Regardless of where and how they served, the war in which they were engaged was dangerous. No place and no job was safe.