Since its founding in 1881 in the basement of Big Bethel African Methodist Episcopal Church on the corner of Auburn and Butler Street, Morris Brown College has faced adversity. However, despite the hurdles, the school has overcome adversity at every turn.
Named after Morris Brown, one of the founders of the African Methodist Episcopal Church and its second presiding Bishop, Morris Brown College was founded by lay members of Atlanta's Big Bethel AME Church. The school began with an appeal from trustees of neighboring Clark College (later Clark Atlanta University) to members of Big Bethel. As church members discussed the trustees' request for financial assistance to furnish a room in a newly constructed building on campus, Steward Wylie, an officer at Big Bethel, proposed a daring alternative. He asked, "If we can furnish a room at Clark College, why can't we build our own school?"
They did, and in 1885, the first students and teacher marched to the wooden frame building which would become Morris Brown College.
Location
Over the years, hundreds of thousands of students have attended the college, which was originally located at Boulevard and Houston Street. During its early years, Morris Brown flourished, naming several structures after African Methodist Episcopal leaders.
In 1929, primarily as a money-saving measure, the leadership at Atlanta University, Spelman College, and Morehouse College formed a consortium known as the Atlanta University Center. In the pact for the consortium, the colleges agreed to share facilities and personnel. They also decided that Spelman and Morehouse should continue to focus on undergraduate studies, while Atlanta University should offer only graduate-level education. The establishment of the AUC led to the vacancy of Atlanta University's Diamond Hill campus.
In 1932 when Morris Brown was in financial trouble and had to give up its property at Boulevard and Houston Street, the Morris Brown board of trustees, primarily made up of AME ministers, reached a deal with the AUC board of trustees. The agreement stipulated that Morris Brown could lease the Diamond Hill property for $1 a year if it remained an educational institution. This move put the college closer to Vine City and other AUC institutions. In 1941, Clark College also relocated to the area. Morris Brown and Clark joined the AUC in 1957. Morris Brown was also one of the charter members of the United Negro College Fund, established in 1944.
Leadership
Over the years, Morris Brown has had strong leadership from people such as Bishop Henry McNeal Turner, the 12th bishop of the AME Church, who served as a board chair and chancellor for the school; Harvard-trained John H. Lewis, who was president of the college from 1920-1928 and 1951-1958; and Bishop William A. Fountain Sr. and his son W. A. Fountain, Jr. The Fountains helped develop programs at Morris Brown in music, classical arts, English, science. They transitioned the school into a four-year college, phasing out its elementary and high school and normal programs. The Fountains were also instrumental in negotiating the agreement that allowed Morris Brown to move to the AUC.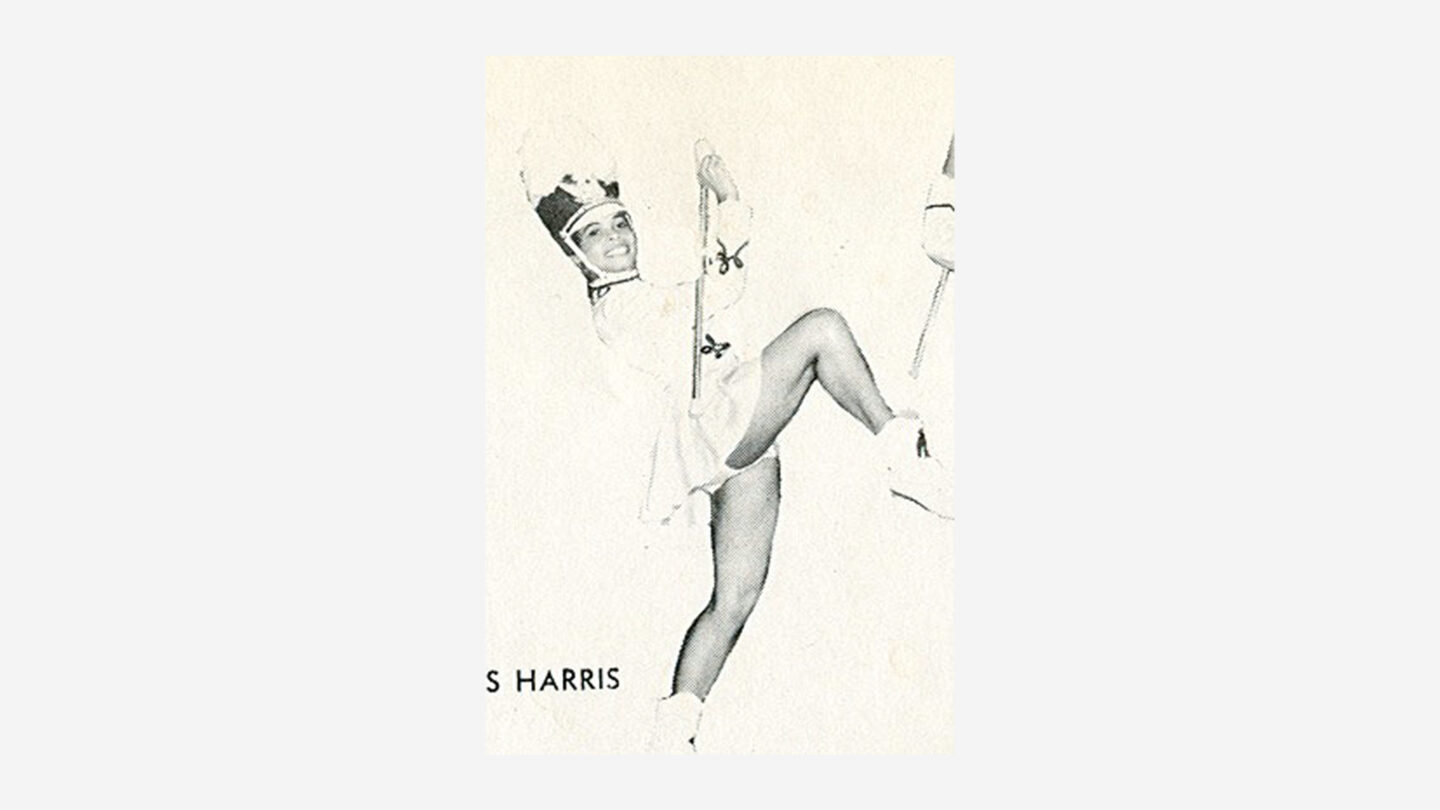 Quality Education
The school's solid academic program was highlighted by its business department, teacher education department under Dr. Ann Scarlet Cochran, and nursing and hospitality program. One of the teacher education program graduates, Deloris Harris Hughes, now 89 years old, and four of her closest friends were seniors at Stanton High School in Jacksonville, Florida, in 1951 when Morris Brown College Dean Willie Frank Payne traveled to Stanton High and recruited all five of them. Mrs. Hughes said she and her friends fell in love with Morris Brown when they arrived on campus in the fall of 1952. She remembers the campus being nestled on a beautiful hill overlooking the city, with nurturing teachers who created a sense of family. Mrs. Hughes, who graduated from Morris Brown in 1956, retired after 39 years of teaching in the Atlanta Public Schools. She cited the school's rigorous classes and excellent teachers for her successful career.
Athletics
Mrs. Hughes was also a majorette for Morris Brown's popular football team. During the school's heyday, Saturdays in Vine City were filled with excitement as the Morris Brown College football team, band, cheerleaders, dance line known as Bubbling Brown Sugar, and the campus community prepared for games or the homecoming celebration.
Alumni, locals, and people from all over would line Hunter Street (now Martin Luther King Jr. Drive) to witness the parade. High school bands from the city and surrounding counties would assemble in the park next to Flipper Temple AME Church, waiting for their call to enter the parade and march down Fair Street, Ashby Street and Martin Luther King Jr. Drive, passing Amos Drug Store, the Bronner Brothers building, Paschal's Motor Hotel and Restaurant, and Busy Bee Café, headed towards the sacred bridge to strut and perform the latest dance routines and hits. The arrival of the hard pounding feet of the Marching Wolverines Band delighted thousands as they would cut into their routine with a baton twirler tossing a baton from one side of the bridge to the other and catching it. The band, under the leadership of renowned Band Director Cleopas R. Johnson, would go on to be featured in movies such as "Sharky's Machine" with Burt Reynolds, "Drumline," and music videos such as Outkast's "Morris Brown."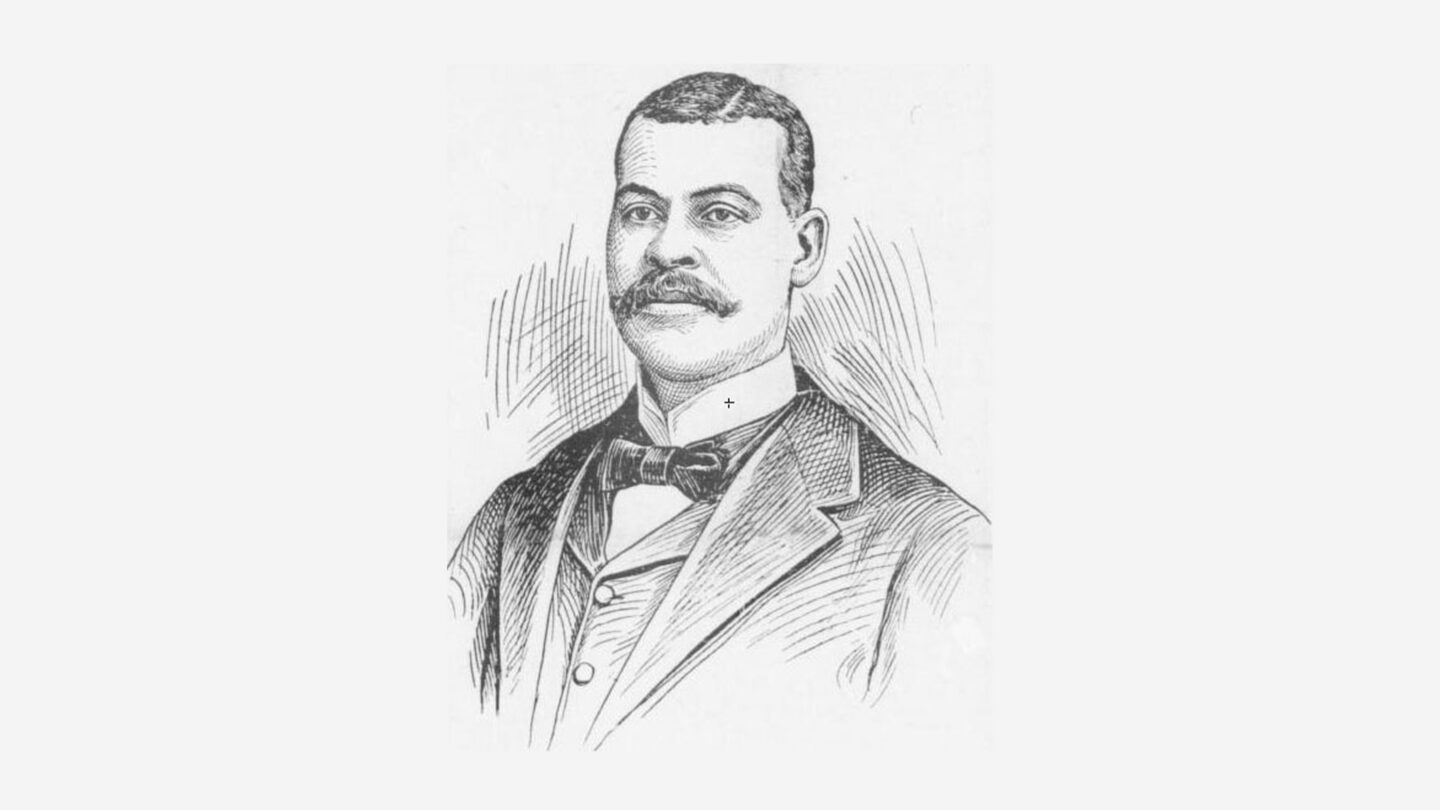 Alumni
The alumni and graduates of Morris Brown College boast a prestigious list of notable names in Black Atlanta and Black America. Some of these individuals include:
John Lankford, the first African American licensed architect in Virginia
Charles Lincoln Harper, the first principal of Booker T. Washington High School
Rosa Slade Gragg, an educator, school founder, and advisor to presidents Roosevelt, Kennedy, and Johnson
Hosea Williams, a scientist and civil rights activist
James Alan McPherson, the first African American to win the Pulitzer Prize for fiction.
Beverly Harvard, Atlanta's first African American female police chief
NFL players such as Donte Curry, Solomon Brannan, Ezra Johnson, Tommy Hart, and Alfred Jenkins
Jean Carn, a Rhythm and Blues singer
Ray Ransom, Regi Hargis, and Donald Nevins, three of the founders of the funk band Brick
Robert " T-Mo Goodie" Barnett, a founding member of rap group Goodie Mob
Linnethia "NeNe" Leakes, a two-year attendee of Morris Brown College
Lori Ann Rambough, a comedian who goes by the stage name Sommore
Thomas Jefferson Byrd, a theater and film actor
Melody Maddox, DeKalb County's first African American female sheriff
Dr. Rashad Sandford, the founder of Atlanta Spine Doctors and co-founder of Breakfast at Barney's.
The Dream Continues
Even though the college faced its share of challenges and graduated students despite them, there was a significant shift in 2002 when the college lost its accreditation. This blow was followed by bankruptcy, land sale, and incidents of vandalism and arson. However, with determination and perseverance, a few dedicated faculty members remained to instruct students in the remaining operational building on campus.
Twenty years later on March 26, 2022, after almost two decades of operating as an unaccredited institution Morris Brown, regained its accreditation through the Transnational Association of Christian Colleges and Schools. With the return of federal financial aid programs, the school received more than 250 students when it opened its doors.
The rebirth of Morris Brown College is a testament to the perseverance and determination of its leaders, including the school's current president, Dr. Kevin James, who have kept its doors open and the dream alive for almost 20 years.
Now, Morris Brown, once known as the "haven for all hungry souls," is able to continue its long and storied history as the original FUBU, the only school in Georgia founded by African Americans for African Americans.