For printmaker and muralist Jasmine Nicole Williams, life is about carving out new ways to see yourself. Jasmine is a visual artist, born and raised in Atlanta. Her primary medium, woodcut relief printmaking, allows her to carve and print images from the surface of wood. The relief process consists of cutting or etching away at the surface so all that remains is the design to be printed. Jasmine likes her art the same way she prefers to live her life—with clear parameters and knowledge of what steps to take—an unwavering testament to her Black, southern, and femme identities.
"There's so much power in the mark. Carving images of Black people on the surface of the wood, literally bringing light from darkness, embeds a version of themselves in this living, breathing material for a lifetime," says Jasmine.
While growing up, Jasmine never thought of herself as an artist or saw herself as creative. She discovered her love for graphic design in high school, but it wasn't until her sophomore year of college where she fell in love with art and the form of printmaking.
After graduating from the University of West Georgia with a degree in Fine Arts, Jasmine earned a fellowship with Southern Graphics Council (SGC) International in 2018. Over the next three years, she completed an artist residency for the Hambidge Center, two murals through Living Walls, Atlanta, and was a 2021 Hambidge Cross-Pollination Art Lab Fellow.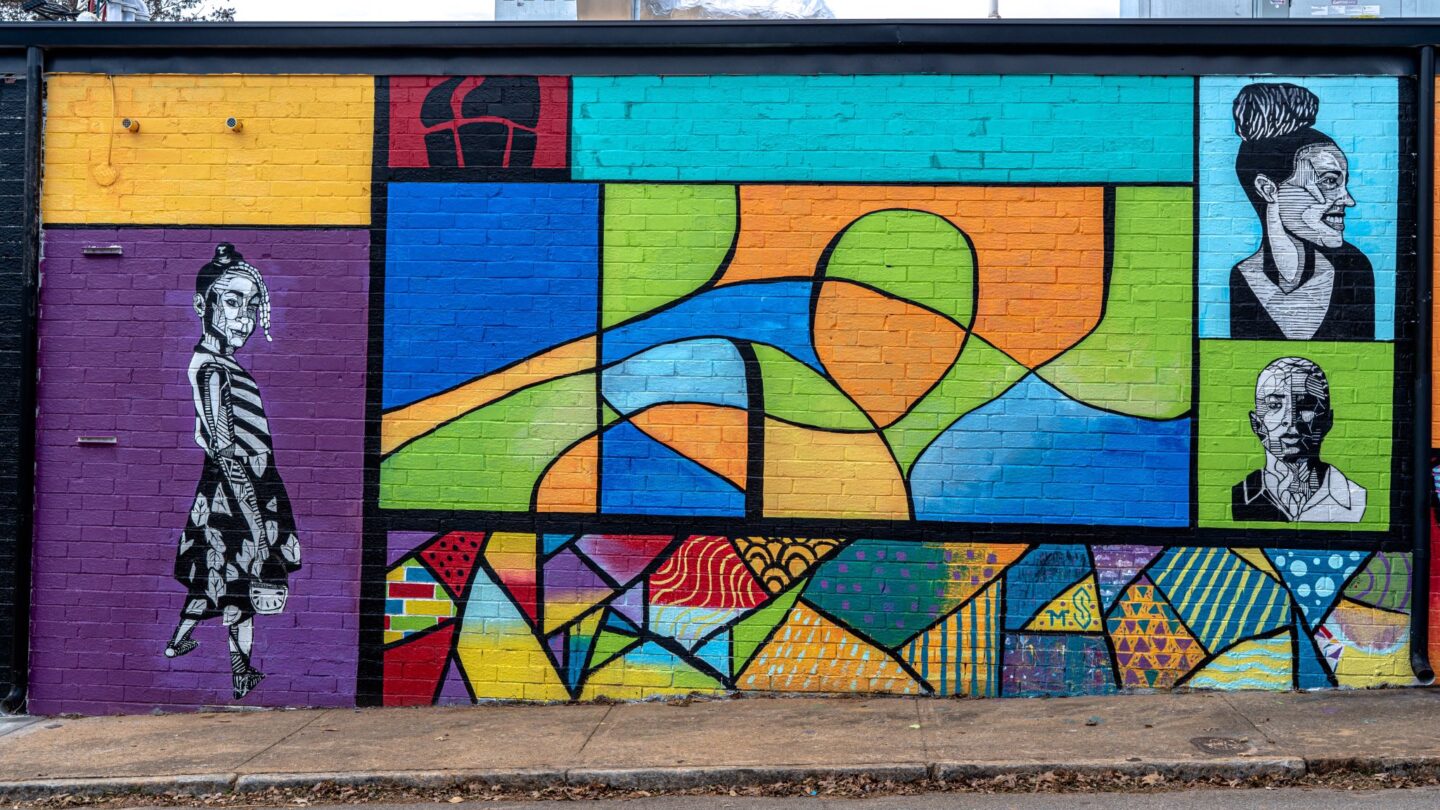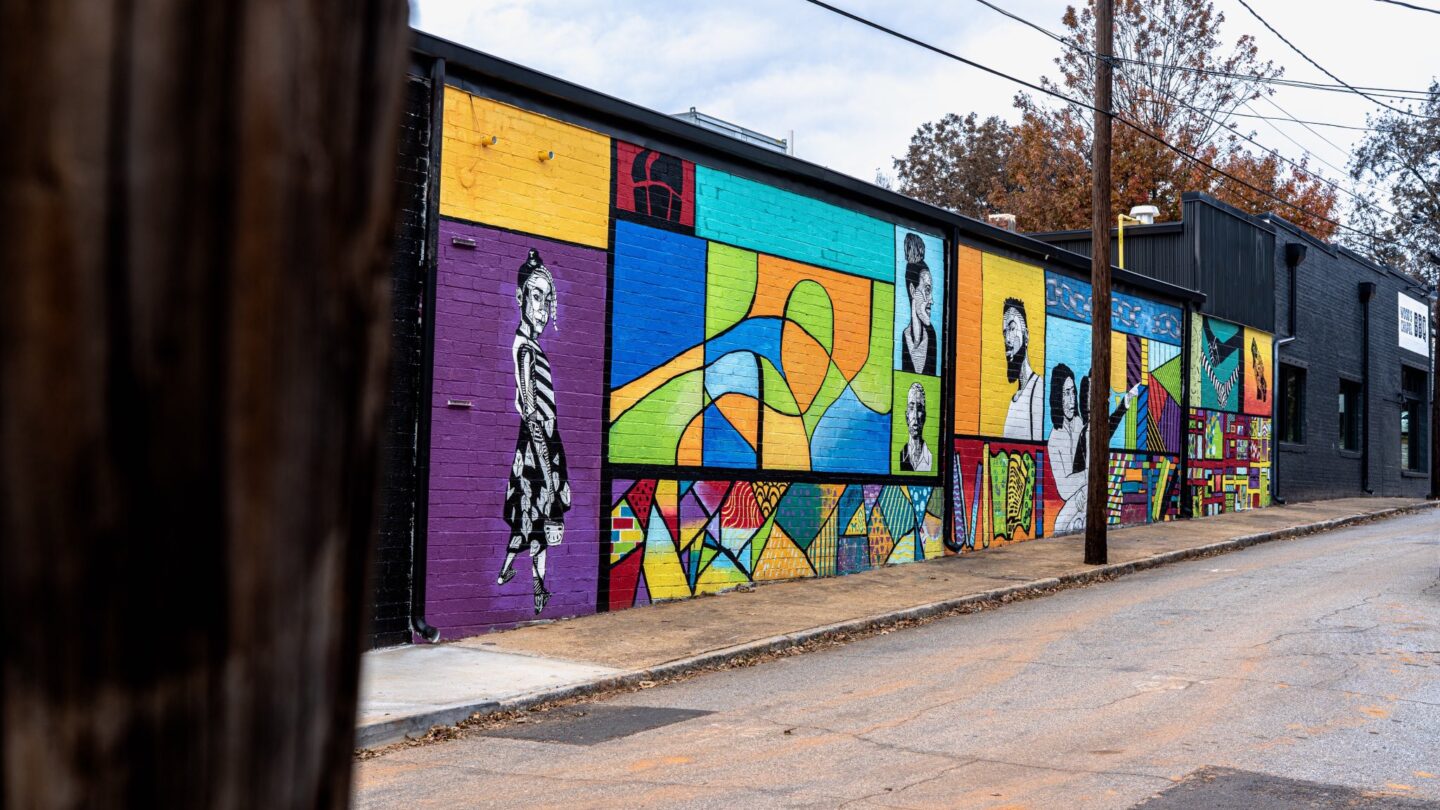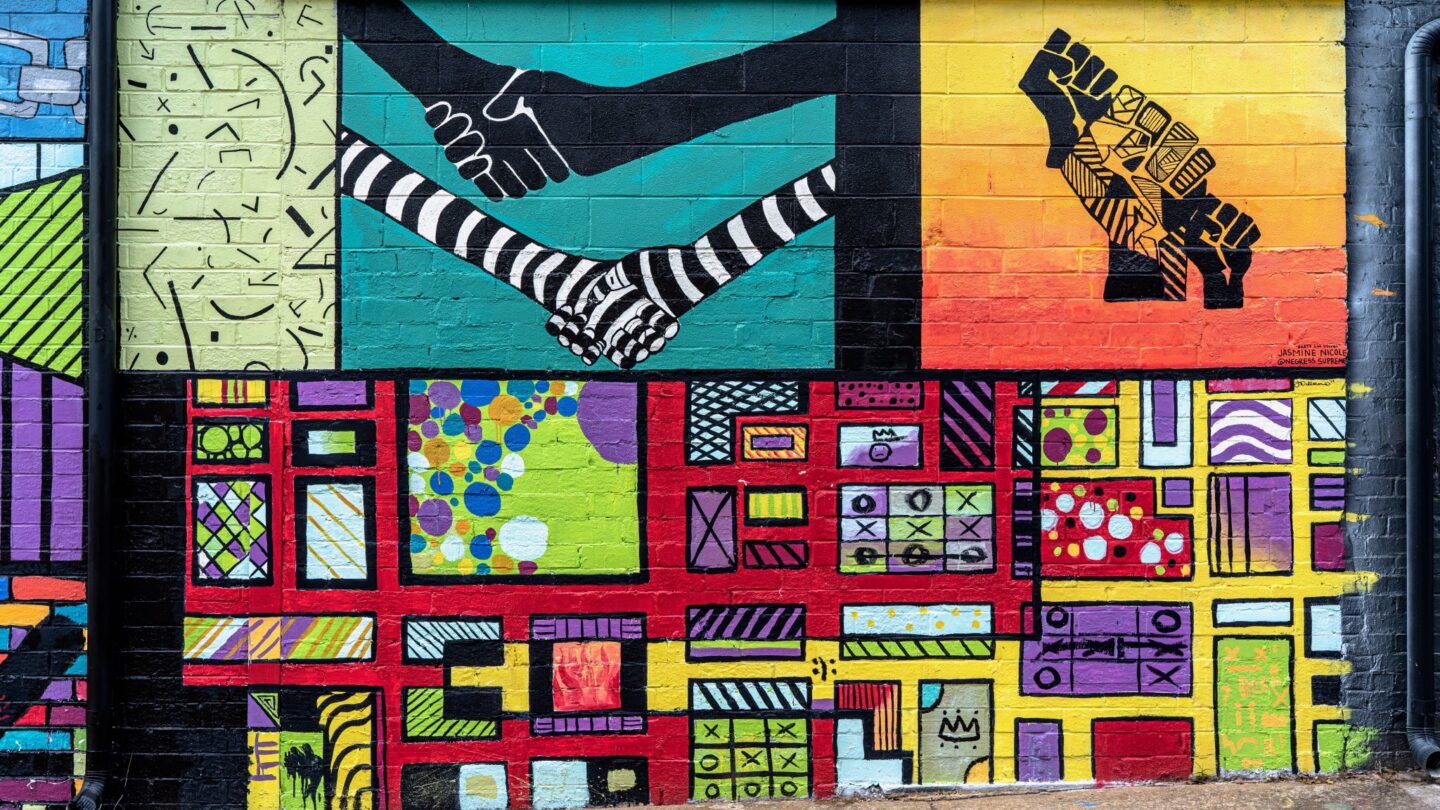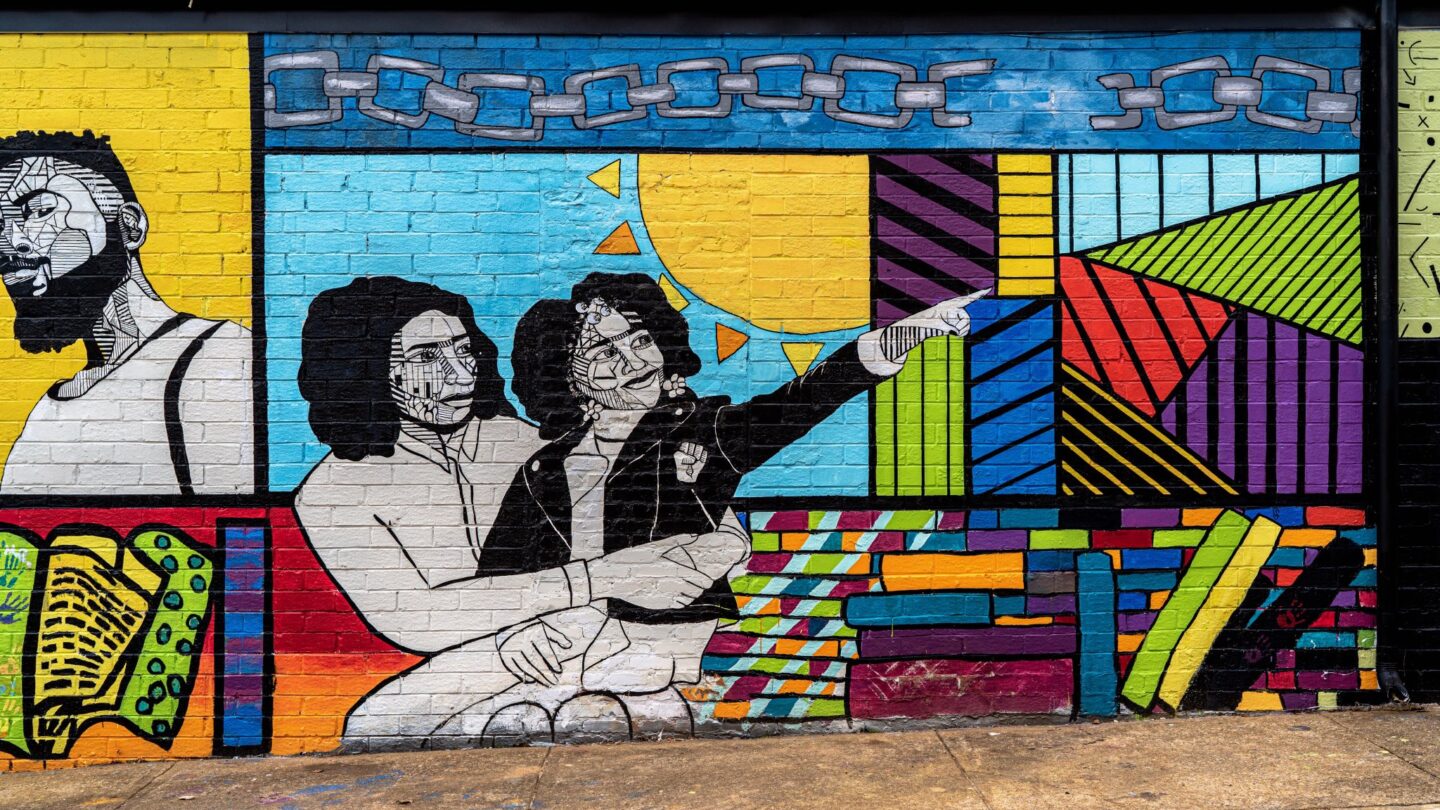 "The reason I chose printmaking was due to accessibility. Prints can travel to any continent, any place, any gallery, or anybody's house," she says. "It can be in so many places at one time telling a story."
Through the limitations and structure of printmaking, Jasmine started seeing herself differently—and her work started getting seen differently, too. Jasmine's art has intersected with some big names in the last couple of years: Nike, Adult Swim, Stacey Abrams, even Oprah.
Jasmine is her younger self's wildest dream. In turn, it is the likeness of her younger self that drives her to give space for Black women and girls to exist without limits.
"If I could speak to my younger self, I would tell her to own herself and all of who she is—even her wild and crazy thoughts," says Jasmine.
Currently, Jasmine serves on Atlanta Printmaker Studio's board of directors, and she is a 2021 Midtown Heart of the Arts artist-in-residence. Heart of the Arts is a multi-phase initiative striving to bring art to the forefront of Midtown Atlanta with a series of storefront murals and an artist residency. As a founding partner, Atlanta History Center Midtown served as a host site for four temporary installations during Phase 1 of the initiative and welcomes Jasmine as an artist-in-residence for one year as a part of Phase 2. Jasmine looks to host a solo exhibition by the end of her residency, and to create more murals—eventually expanding her art all across the globe. From there, the sky is the limit.
"Continuing this journey and watching it blossom are huge things for me. I want to start showing internationally and around the country more," says Jasmine about her future goals. "I have a big five-year plan. Me and my pen can do these things."