Mayor Sam Massell was damn funny. Dry wit, bombastic boosterism, good-natured teasing and humblebragging—there was no one in his class. The sun shines brighter in Buckhead and traffic issues should be regarded as a positive reflection on Buckhead's popularity and economic vitality. In the 19th century, rural Georgia accused Atlanta of thinking its water was wetter and its stone was harder than anywhere else in the state. Sam would have had no issue with that characterization except to say it was truer for Buckhead. Sam Massell was relentlessly proud of what his jewel of Buckhead had become—but always within the context of how Buckhead could play a vital role in a greater and stronger City of Atlanta.
I knew Sam as a fellow Trustee of Atlanta History Center and as a mentor once I became the institution's CEO. He insisted on my involvement in the Buckhead Coalition—would not take no for an answer—and what an opportunity to be in the wings watching him focused every day on making our community stronger. At Atlanta History Center, we have adopted a strategic plan focused on Democracy through the 250th anniversary of the Declaration of Independence in 2026.
Sam Massell understood the importance and necessity of a strong democratic system.
When he lost the mayoral race to Maynard Jackson in 1973, he set forth from that young age of 46 to focus the rest of his life on continuing to make his community stronger. He became through his actions the community-proclaimed "Mayor" of Buckhead.
Atlanta History Center is proud to have his personal and mayoral papers to preserve and make available to the public. If you want a recipe for creating a stronger democracy, you need to go no further than to study the life of this great Atlantan.
Sam Massell got 94 years on this planet, and even so, you'd think he had many more. A larger-than-life figure, Sam had a way about him of bringing people together, loving his home base of Buckhead to the point of obsession, and embodying the best of Atlanta.
Elected as the 53rd mayor and first Jewish mayor in 1969, he was known for persuading voters to support the creation of MARTA, the Omni Coliseum, and Woodruff Park. He also ushered in some of the city's first Black and women leaders and went on to play an influential role in the community after his term ended. His most cherished legacy was acting as a bridge between the dismantling of Atlanta's all-white political structure after the election of Maynard Jackson, the city's first Black mayor.
Sam was born on August 26, 1927 to Samuel A. Massell and Florence Rubin. The Atlanta native graduated from Druid Hills High School and attended both the University of Georgia and Emory University. Prior to serving as Atlanta mayor, he worked for 20 years as a real estate executive and served eight years as president of Atlanta's Board of Aldermen which later became Atlanta City Council.
As mayor from 1970 to 1974, he opened doors for women and African Americans within city government. He also pioneered minority opportunities in city government, appointing the first woman to the Atlanta City Council and the first African Americans as municipal department heads. He also laid the foundation for the Metropolitan Atlanta Rapid Transit Authority (MARTA), persuading the Georgia legislature and voters to approve a sales tax that continues to fund MARTA to the present day.
"MARTA would not exist but for the dedication and persistence of Massell," the organization said in a statement. "MARTA was fortunate to have such an ardent supporter and we remain forever in his debt."
The creation of MARTA gave Atlanta its own public transportation system, enabling Atlantans and visitors to move around the city as never before. MARTA was instrumental in the success of Atlanta's Centennial Olympic Games in 1996, moving an estimated two million Olympic visitors through the city.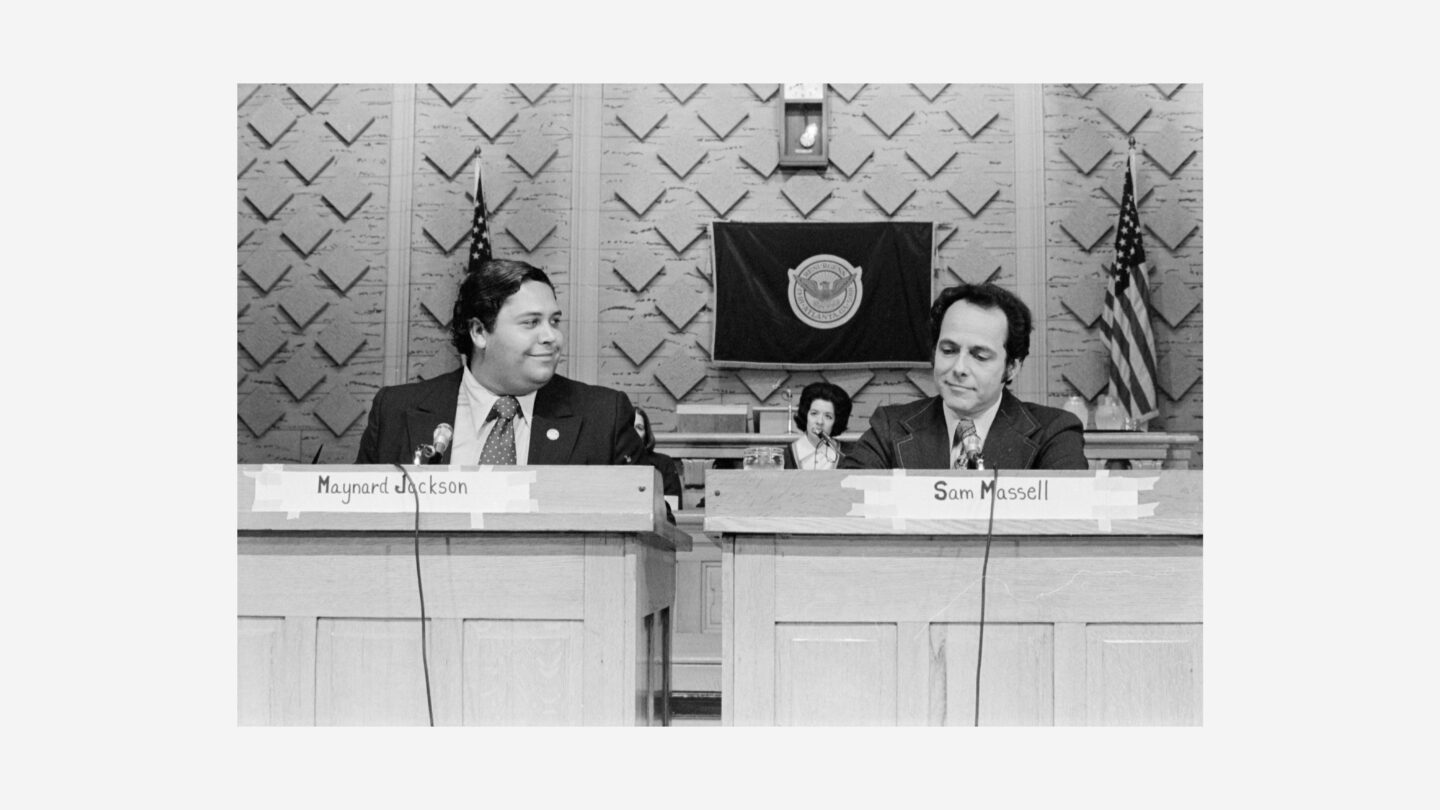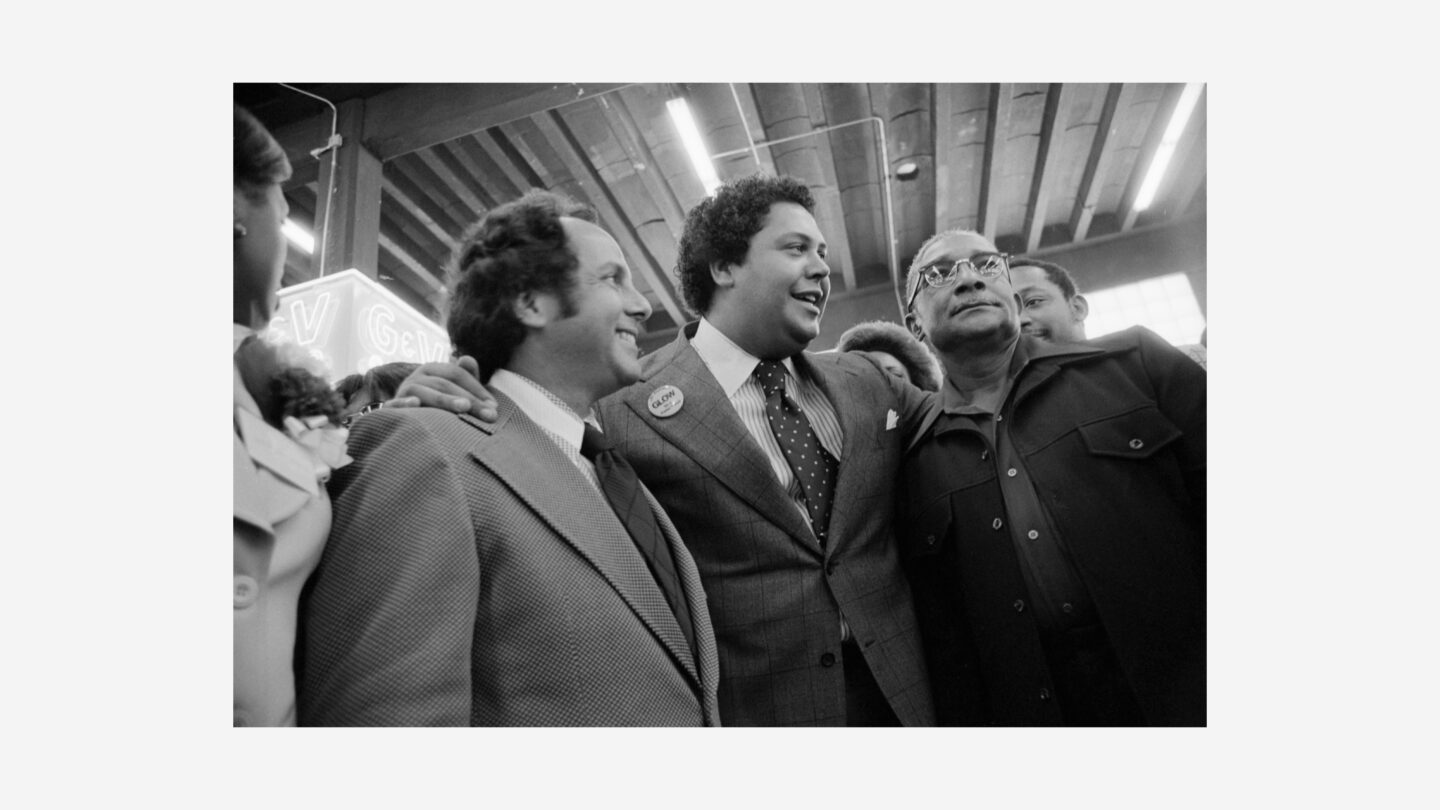 Massell lost reelection to Maynard Jackson in 1973. Jackson, an attorney and grandson of the "Mayor of Auburn Avenue" John Wesley Dobbs, became the city's first Black mayor. Jackson's election historically changed Atlanta's political landscape.
Though he was no longer mayor, Sam did not shrink back comfortably from the spotlight. Sam founded the Buckhead Coalition and served as their first president in 1988 until his retirement from the post in 2020. Though based in Buckhead, he never stopped championing Atlanta as a whole. He took on numerous civic projects to make Atlanta a better place to live and do business.
Sam Massell will forever be remembered for his lifelong civic service and leadership.
Kenan Research Center at Atlanta History Center houses Massell's papers from his public life. This collection contains a wide variety of material on the life and career of Sam Massell, Jr., both as a political figure and as a businessman. Information relating to the many civic, political, and business organizations in which Sam Massell was involved are also included. There are a wide variety of topics included in the Massell Papers, such as civil rights, speeches, political information, trips, news releases, and more.