Composting is a natural process that turns organic material, like vegetable scraps and leaves, into a nutrient-rich soil conditioner.
Historically, enslaved people, like many others with access to gardens or agricultural land, often utilized composting to enrich their soil and enhance their crops. Despite the constraints imposed by slavery, they innovatively converted waste materials—such as food scraps, plant debris, and animal waste—into valuable compost to nourish the soil. This was a practical and sustainable solution to manage waste and improve agricultural productivity. Particularly crucial was the role of these practices in maintaining small gardens, which enslaved people kept to supplement their diets and support their survival.
The resilience of enslaved people, their survival skills, and their commitment to the land are elements we remember especially on Juneteenth, the day that commemorates the emancipation of enslaved people in the United States.
At Atlanta History Center, we honor this legacy through our sustainable garden management practices. Every day, Goizueta Gardens staff members collect vegetable scraps from Souper Jenny and coffee grounds from BRASH Coffee to add to our compost piles on campus. They also gather hay, straw, pine shavings, and nutrients left by chickens, turkeys, sheep, and goats to create the perfect balance in the compost piles. After harvest, staff members add vegetable crop waste when needed to the compost piles to maintain the right amount of "greens."
We encourage everyone to learn from our shared history and the valuable skills of the past. If you're interested in composting, but don't know where to start, don't worry, it's easier than you might think. This practice, so deeply rooted in our history, is a sustainable way we can all contribute to a healthier environment today.
Select a bin that fits your space and the amount of compostable waste your household produces. You can compost in a heap on the ground, but many people prefer using a compost bin or tumbler. Bins are neater, help to deter pests, and can speed up the composting process.
Choose a sunny spot in your yard that is easily accessible and has good drainage. It should be close enough to your house that you won't mind making the trip with your kitchen scraps, but not so close that any smells or insects will be a problem.
Composting is all about balance. You need the right mix of "green" materials (which provide nitrogen) and "brown" materials (which provide carbon). You can store your green kitchen waste in a small container with a lid on the counter or in the fridge until needed. Green or brown materials from the yard can be stored in a heap or open bin outside until ready to use in the compost pile.
Green materials include:
Fruit (no citrus or avocado pits) and vegetable scraps
Coffee grounds and tea bags (no staples)
Fresh grass clippings
Fresh leaves and green plant material
Brown materials include:
Dry leaves
Plant stalks
Straw or hay
Wood chips, twigs, or sawdust
Shredded newspaper, brown bags or plain (not glossy) paper
Shredded cardboard (no tape or glue)
Aim for a ratio of about 3:1 of browns to greens.
Start your compost pile with a chunky six-inch layer of browns for good airflow and drainage. Then, add a layer of greens, followed by another layer of browns. The brown layers should have two to three times as much volume as the green layers. This ratio is critical to supporting the life of the microorganisms that will break down all this organic material. Continue this layering process as you add materials, always putting a brown layer on top to finish 
Turn your compost pile every few weeks using a pitchfork or a compost aerator. This introduces oxygen, which is necessary for the composting process and helps prevent foul odors. If the compost seems too dry, add some water. It should be about as damp as a wrung-out sponge. When done correctly, the compost pile heats up in the center, killing diseases and weed seeds. You'll see steam when you turn the pile if it is heating up nicely.  
In two to six months, depending on the materials used and the weather conditions, you should have finished compost. It will be dark, crumbly, and smell like earth. Use it to enrich your garden soil when planting, mix it into potting soil, or use it as a mulch.  
When using compost as a soil amendment in the garden, you will be building the soil with healthy microorganisms that support plant life and make nutrients available for the plants without the need for additional fertilizers.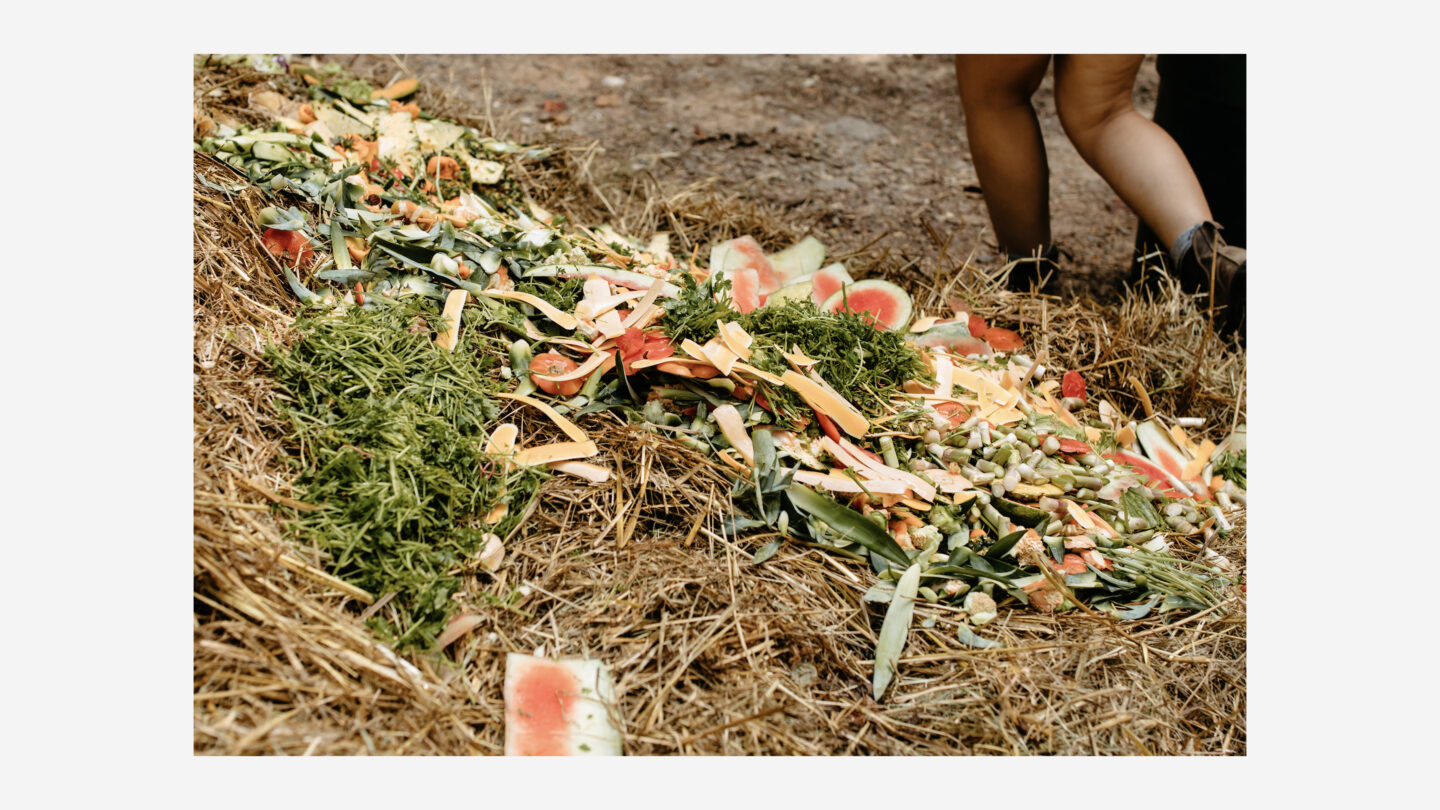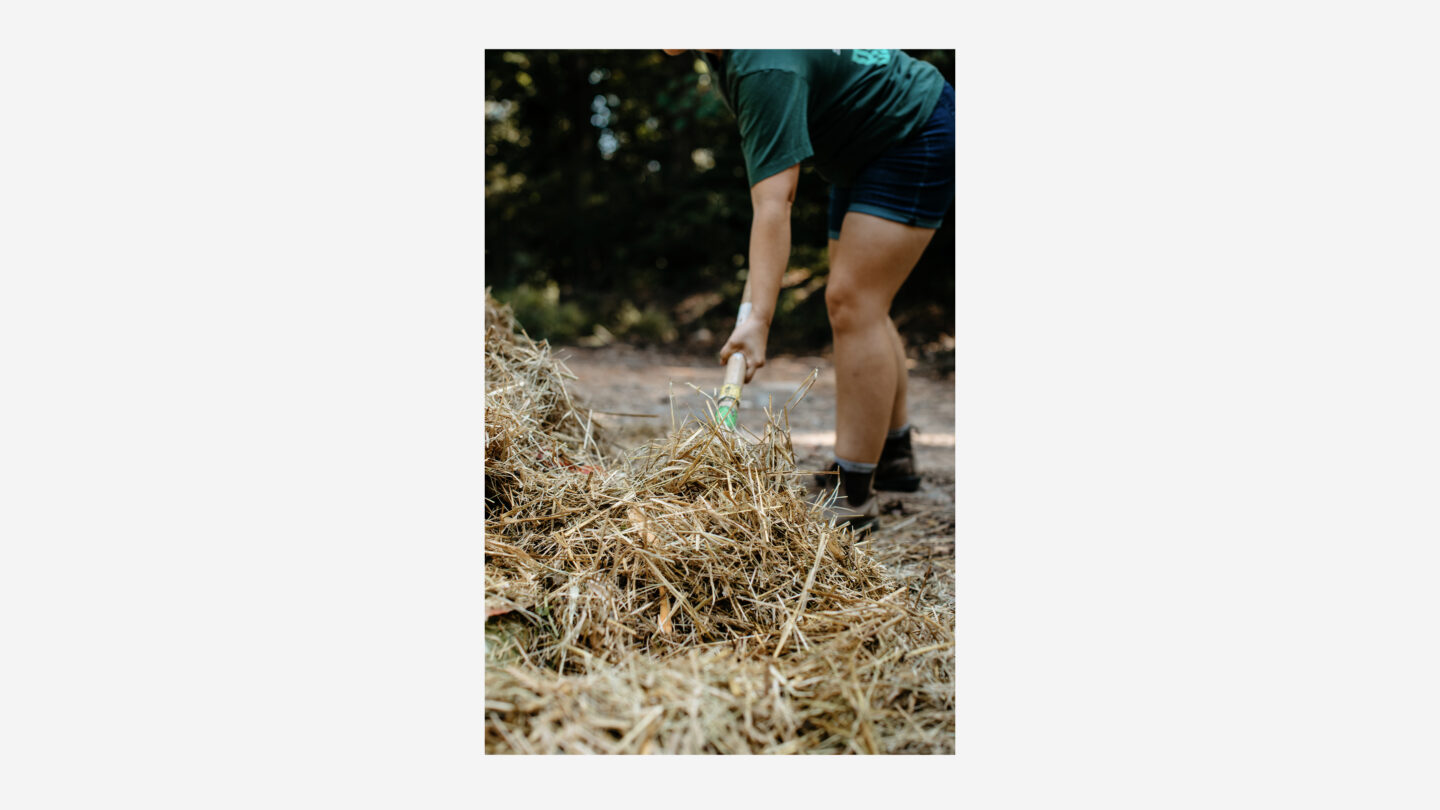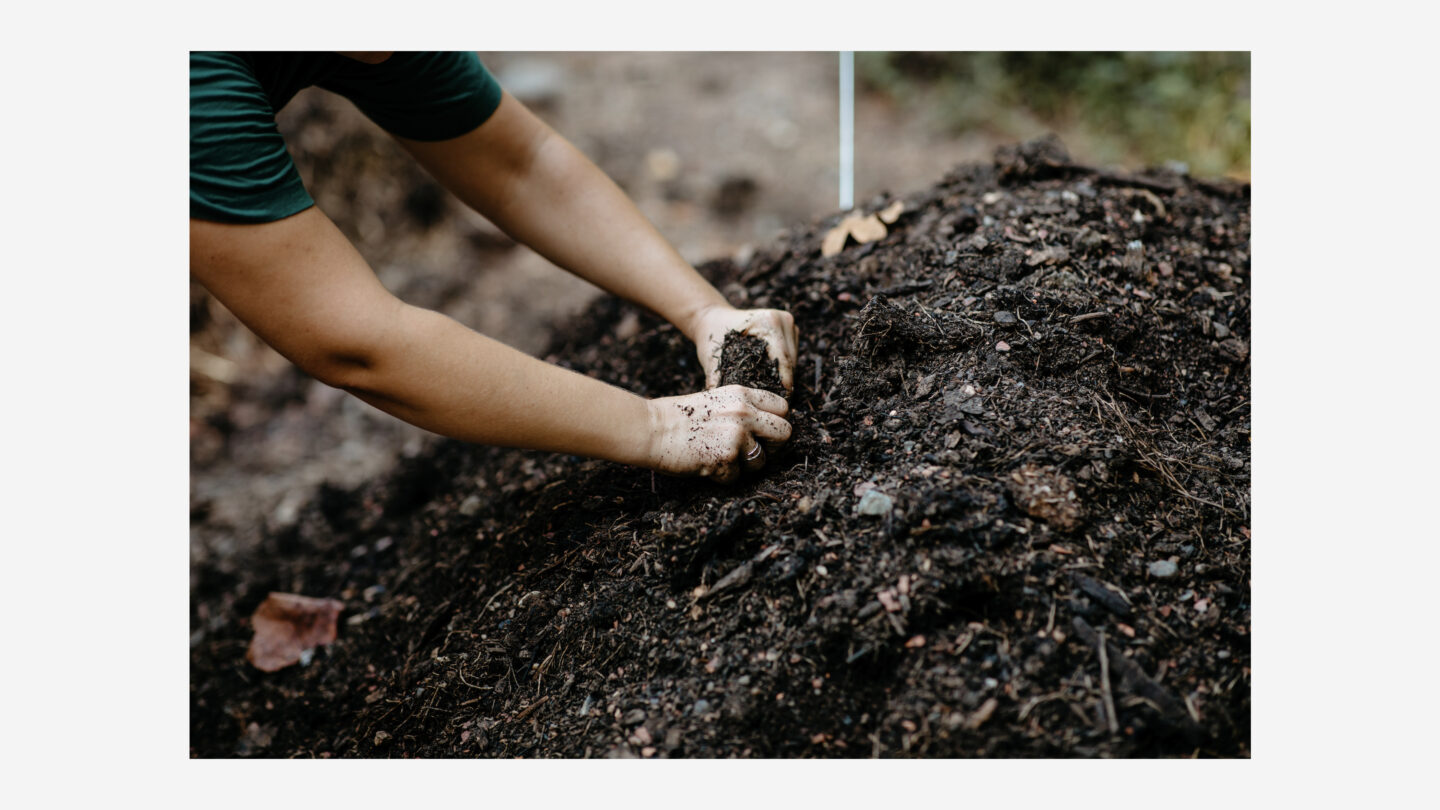 Composting Do's and Don'ts
Do cut up large items into smaller pieces to speed up the composting process.
Do add rinsed and crushed eggshells, they provide beneficial minerals.
Do not compost meat, fish, bones, dairy, fats, oils, cooked or greasy foods. These can attract pests or create unpleasant odors.
Do not add waste from domestic animals such as dogs, cats, and hamsters or diseased plants, as these types of waste can introduce harmful pathogens to your compost.
Do not add aggressive plants or weeds to your pile to reduce the likelihood of spreading them around your garden.
Don't worry if you don't get the balance perfect, nature is very forgiving, and all things break down with enough time. With a bit of practice, you'll be a composting pro in no time.
Juneteenth 2023
Join us on June 18 as we celebrate Juneteenth 2023 by honoring the history of Black genealogy and agricultural practices.
Learn More