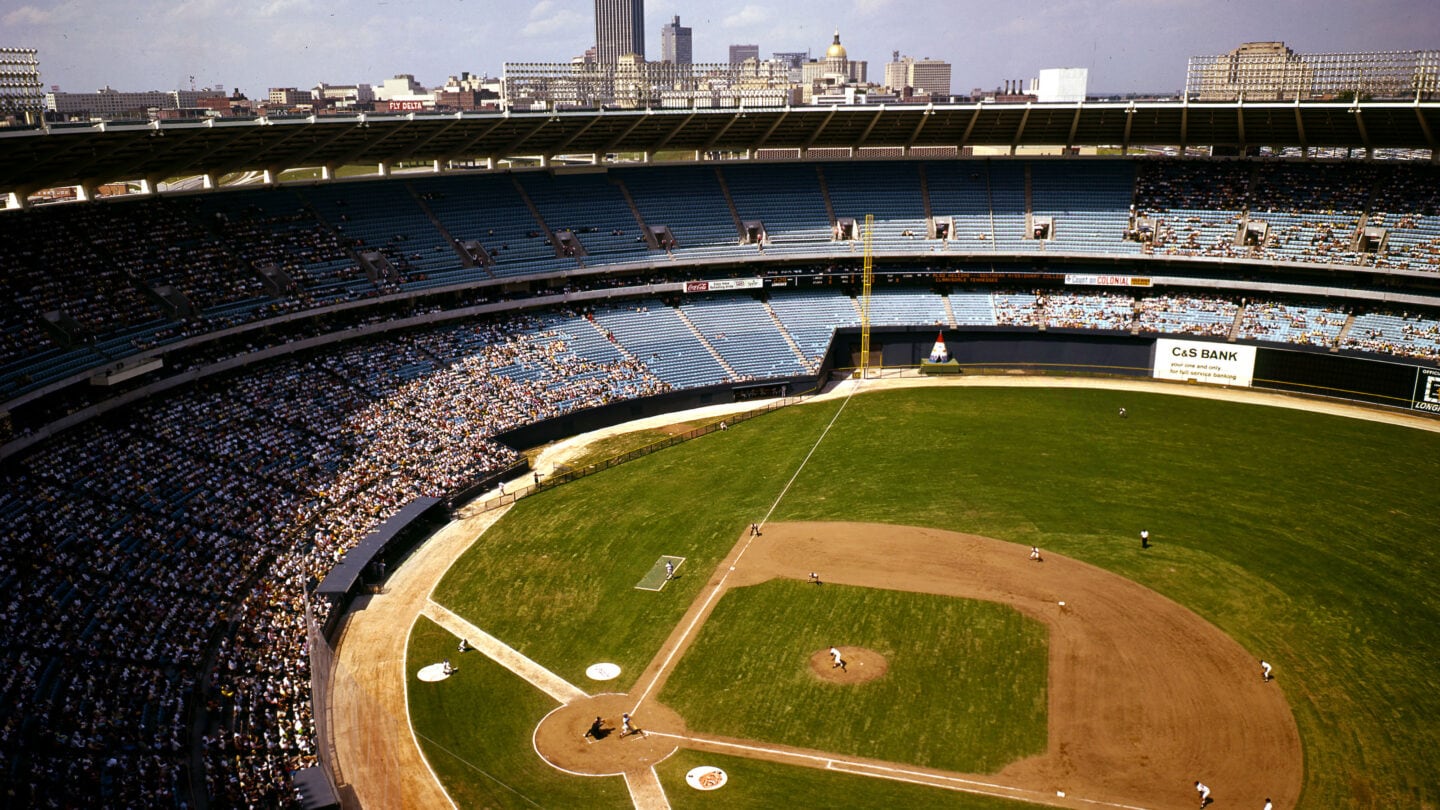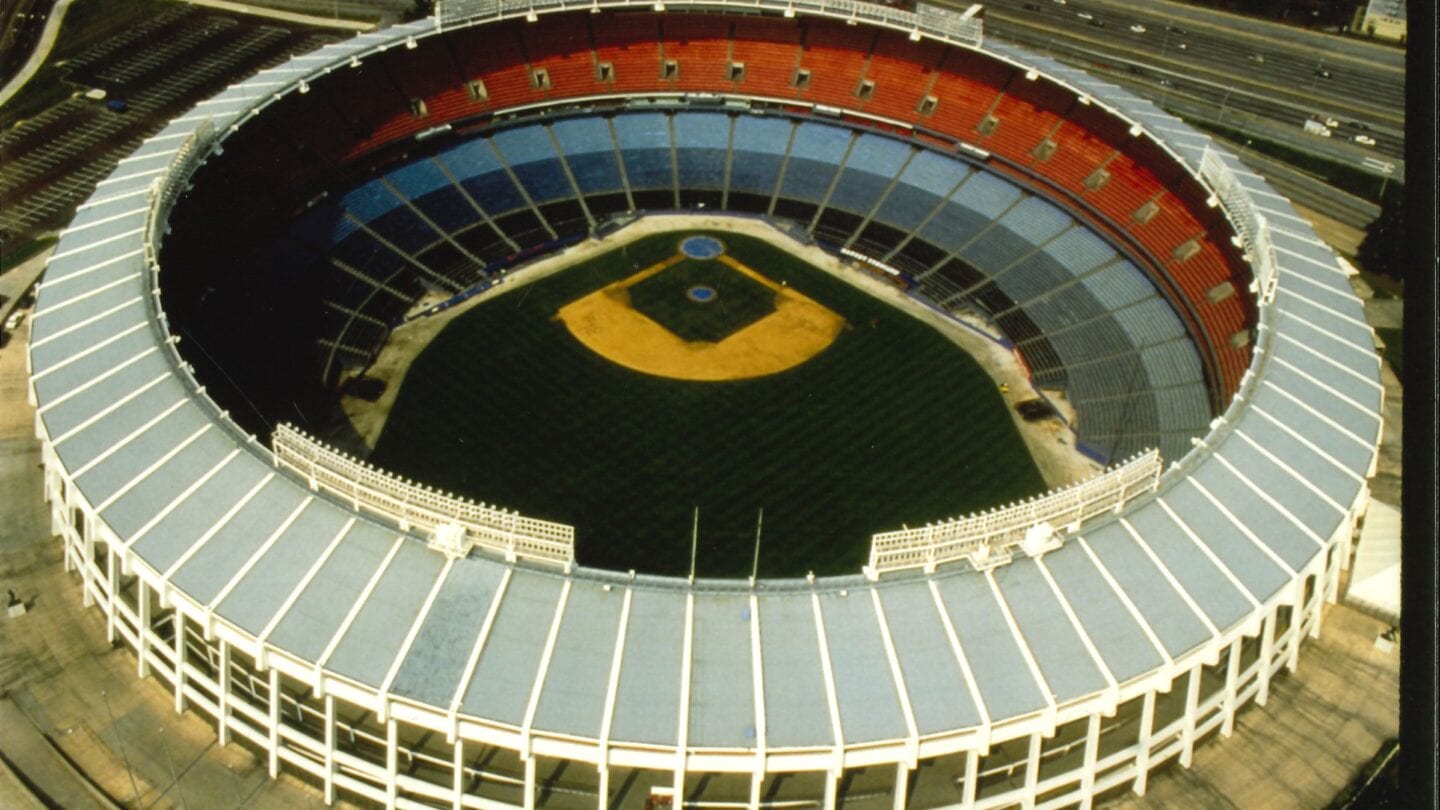 Opened: 1966 | Demolished: 1997
Head south down Hank Aaron Drive from the cauldron. The parking lots immediately to your right are the site of Atlanta's first major league sports venue, Atlanta-Fulton County Stadium.
The stadium opened in 1966 (then called Atlanta Stadium). It was built in just over a year, helping fulfill Mayor Ivan Allen Jr.'s campaign pledge to lure major league sports to Atlanta. The stadium opened as a multi-use venue, home of both the Atlanta Braves baseball (who moved from Milwaukee) and the Atlanta Falcons football teams.
Construction of the stadium was one of many major development and public works initiatives that changed the face of the Summerhill, Peoplestown, and Mechanicsville areas and impacted the lives of residents. The stadium broke ground on the heels of major interstate highway construction for I-75, I-85, and I-20. The construction razed blocks of residential and commercial property and blocked the neighborhoods from downtown. Model Cities Program and other urban renewal efforts targeted additional housing areas in these neighborhoods, in all displacing thousands of residents and closing local businesses. The stadium became the solution that city leadership promoted to improve the area for the city. Nevertheless, the massive facility and surrounding parking lots increased the struggles of those remaining in the neighborhood.
When Atlanta secured the '96 Olympic Games, Atlanta-Fulton County Stadium was aging, and the teams were looking for better home facilities. The Falcons moved to the new Georgia Dome in 1992 and the Braves worked with Olympic organizers to plan for a new stadium they could use after the Games. Atlanta-Fulton County Stadium hosted baseball events during the '96 Olympic Games. It was demolished in 1997.
Fun Finds
Within the parking lot, you can see the circular outline of the now demolished stadium's outer wall. The footprint of the baseball diamond is still marked on the parking lot. A small wall stands in what would have been outfield to commemorate the section of the fence over which legendary player Hank Aaron's ball flew when he hit his 715th home run, breaking Babe Ruth's longstanding record.