Izzy's Quest for Olympic Gold, Burbank: Film Roman, circa 1995. Georgia Amateur Athletic Foundation Collection.
This animated special ran on network television in advance of the Games. The story gave Izzy, the 1996 Olympic mascot, a network of friends and relatives and provided some backstory to the character. Izzy was a computer-generated character, rather than an animal or human. He received criticism in the press but was popular among children.
The 1996 Olympic Games fully embraced the technologies of the era to varying degrees of success. One particularly polarizing feat of technology and design was the '96 Games' mascot: Izzy.
The first "official" mascot of the modern Olympic Games was Smokey, a Scottish terrier born in the Olympic Village just before the opening of the 1932 Games in Los Angeles. The contemporary tradition for mascots was launched with an unofficial character promoting the 1968 Winter Games in Grenoble. Named Schuss—German for "shot"—the zig-zag-shaped character portrayed a figure on downhill skis painted the colors of the French flag: red, white, and blue.
Since then, each Games has been represented by a mascot as well as other graphic branding. Adorning t-shirts and souvenirs, a primary intent is to attract children to follow the excitement of Olympic events. These historic Olympic mascots typically held regional relevance—an animal or human character symbolic of the culture of the host city or nation. Munich (1972) had Waldi the dachshund. Montreal (1976) had Amik, the Algonquin word for beaver. Barcelona (1992) had Cobi, a Pyrenean mountain dog. Atlanta's was Izzy, an animated blue character that Olympic fans either love or hate to this day.
Izzy, first named Hi-Rez, was created by designer John Ryan, who worked at the animation division of Crawford Communications in Atlanta. Ryan submitted his creation to the Atlanta Committee for the Olympic Games (ACOG) in response to a call for submissions. Designers were not paid for the initial work and were given the prompt that the character needed to appeal to children as well as a global audience and connect to the American South or Atlanta in some way. Olympic organizers sorted through ten submissions, including a peanut, a gorilla from Zoo Atlanta, multiple phoenix or flame characters, and a blue teardrop-shaped figure who was born digital—Hi-Rez.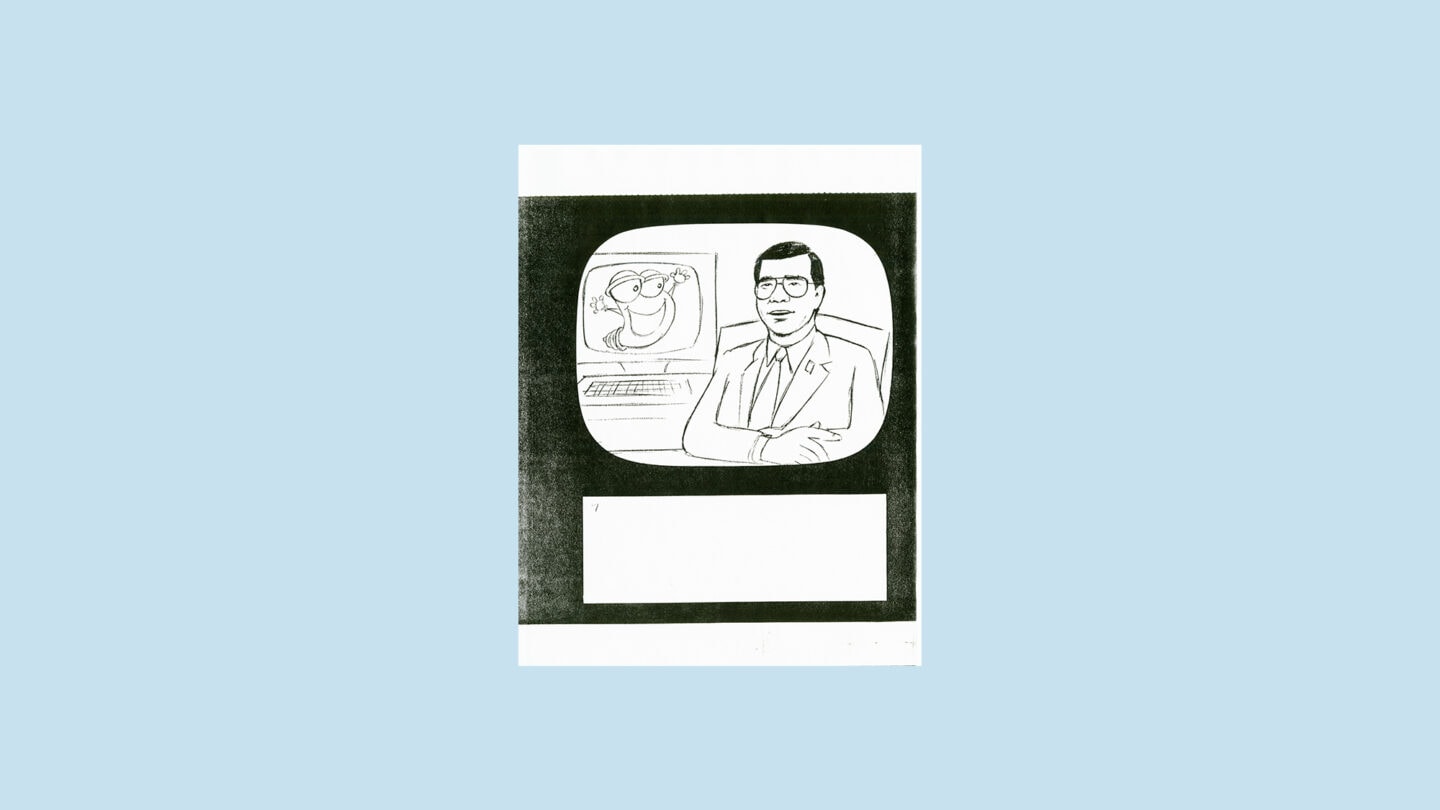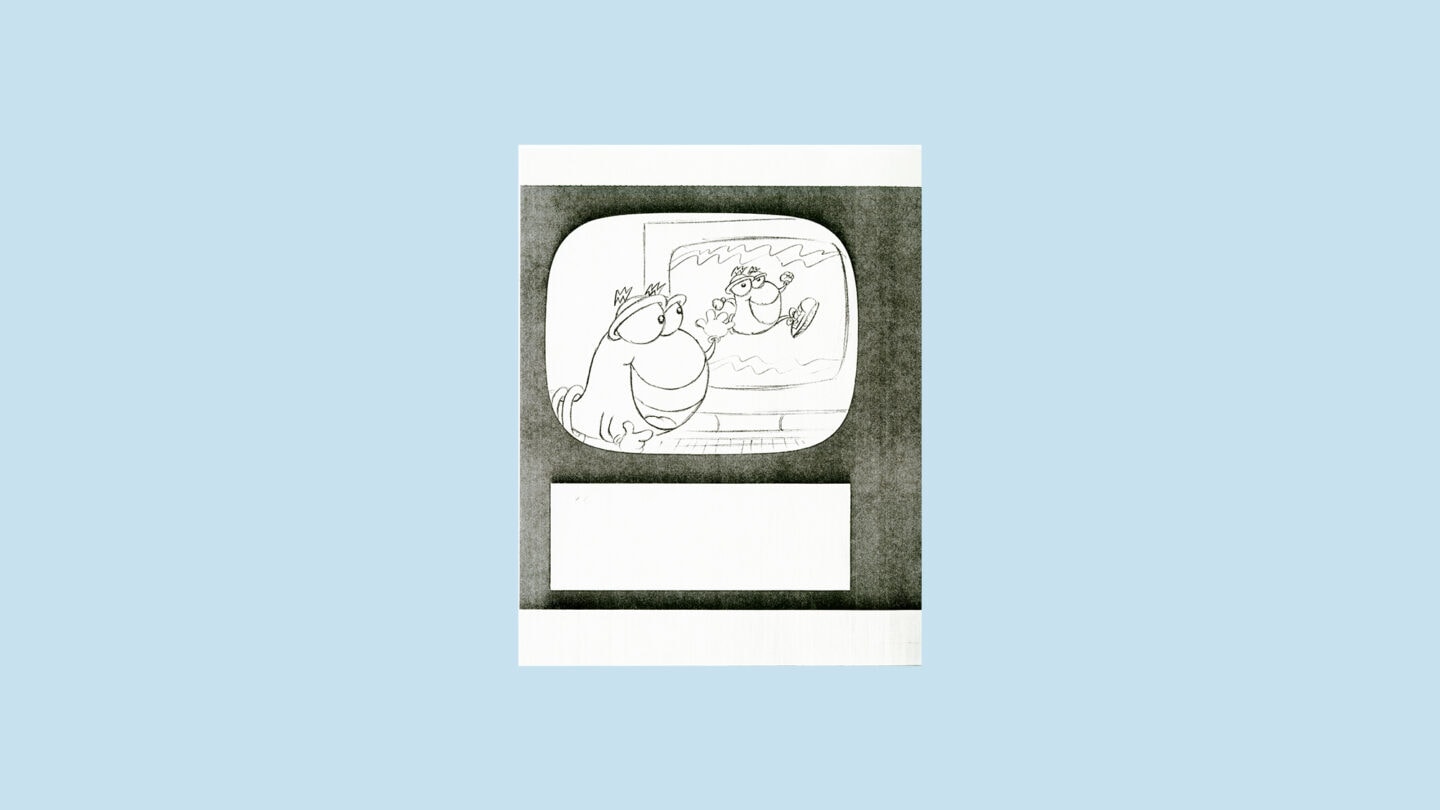 Hi-Rez's simple shape enabled Ryan to propose that the character could be fully computer generated. It would morph from pose to pose, taking on the shape and attributes of different sports. The figure could transform to run, play basketball, row, jump, and other athletic feats representing the full variety of Olympic events. In that way, Hi-Rez would take advantage of new animation techniques and connect to Atlanta's role as a technology hub. Billy Payne, head of ACOG, was sold on the concept despite skepticism from some of his colleagues. The team then workshopped the initial character, searching for a new, less-techy name for its launch at the closing ceremony of the Barcelona Games in 1992.
Whatizit hit the stage in Barcelona to help introduce the world to the next Olympic host city. Whatizit was briefly animated on screens and then joined a dance troop in a leggy light-blue costume. The confusion that followed the debut led ACOG staff to go back to the drawing board. Whatizit got a nickname, Izzy, and its shape was refined, increasing the size of features and enhancing its cartoonish nature. As a result, proposed ideas for a fully computer-generated, multi-faceted character were simplified into a single figure.
Introduction of Whatizit | Recorded news coverage, Olympic Games Opening Ceremony, Barcelona, July 25, 1992
Despite criticism for its generic essence and strangeness by the press, Izzy stole the hearts of young Olympic viewers—the mascot's intended audience. The likeness helped sell souvenirs galore and appeared on television specials, video games, and even Pogs (collectible game pieces). Izzy paved the way for more abstract characters that came after Atlanta's Games and other computer-generated characters, complete with animated backstories, that are now typical of Olympic mascots.
If you'd like to see a four-foot-tall Izzy in person, you can! Visit Atlanta '96: Shaping an Olympic and Paralympic City to get up close and personal with the Centennial Games' mascot, as well as other phenomenal '90s ephemera.
Support
Major support of Atlanta '96: Shaping an Olympic and Paralympic City has been generously provided by the James M. Cox Foundation, Marine and John A. Fentener van Vlissingen, Bank of America, The Arthur M. Blank Family Foundation, The Coca-Cola Company, Martha and Billy Payne, The UPS Foundation, Martie and Dennis Zakas, and The Rich Foundation.