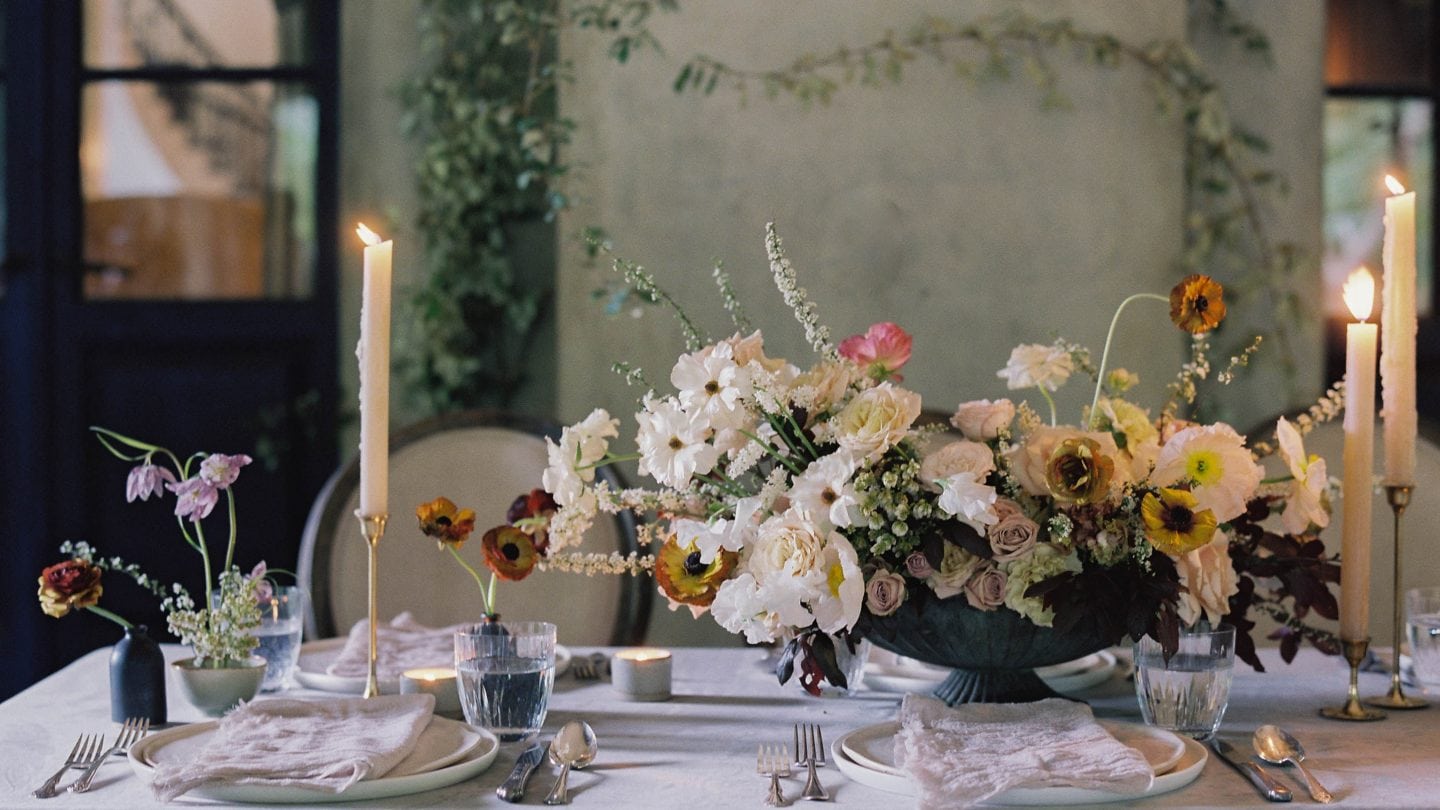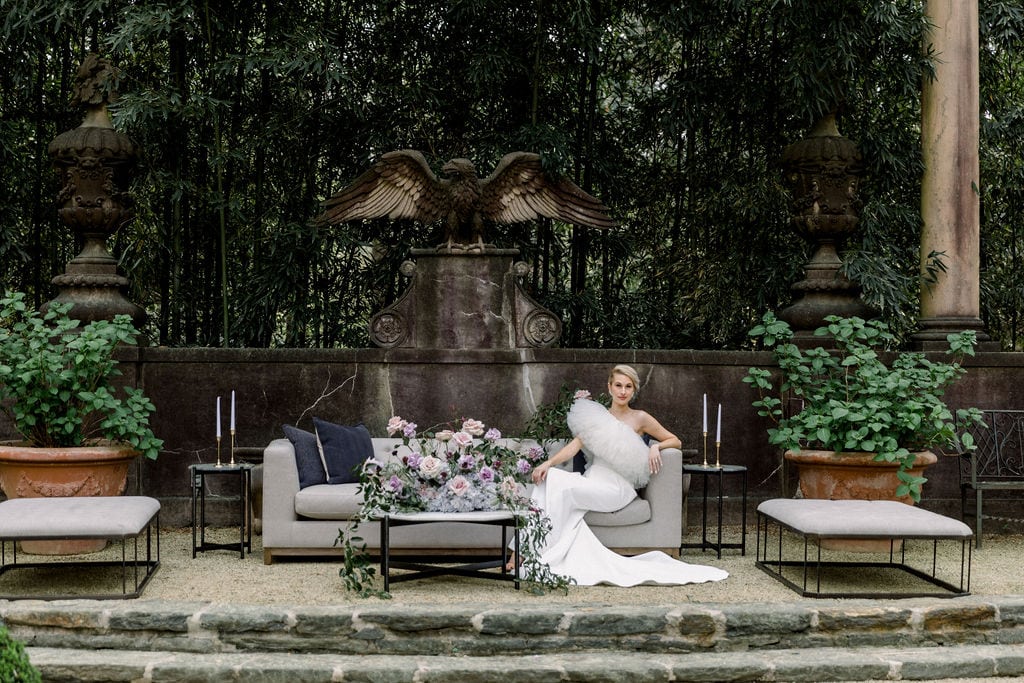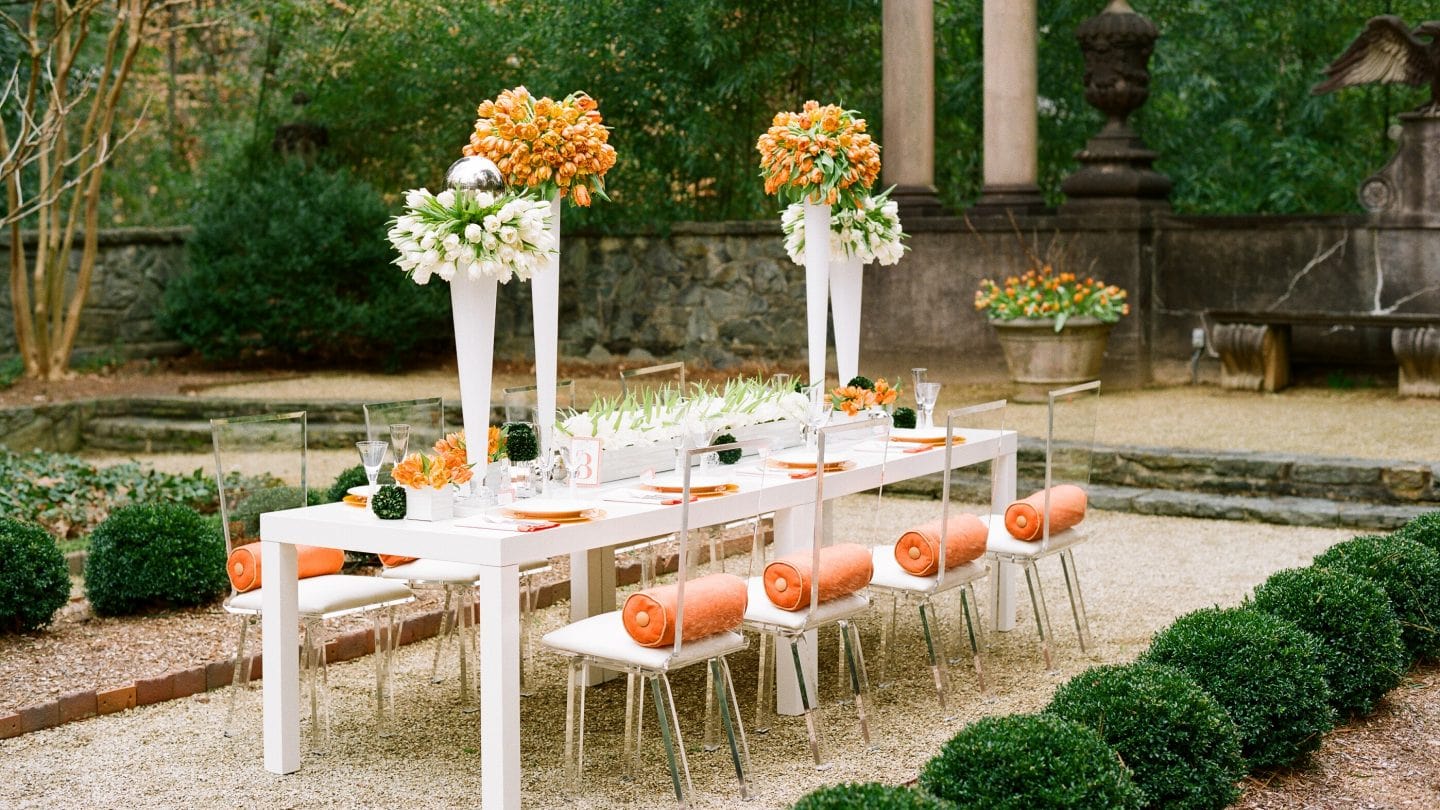 A styled shoot is for wedding industry vendors promoting wedding services of a decorator, wedding planner, or photographer. This is usually done with models, producing small mock wedding ceremony setups, tablespaces, etc. A Styled Shoot permit is for one photographer. For Styled Shoots that have multiple photographers, please see our Styled Shoot Workshop pricing.
There is a $1,000 photo shoot permit fee that includes up to four hours. It is $200 per additional hour.
Up to ten guests are permitted, including crew, models, décor team, photographer, etc.
One photographer is allowed. If a styled shoot has more than one photographer, it will be considered a workshop and will be subject to different pricing.
All products, props, number of models and crew, etc. must be disclosed to Atlanta History Center for approval. Not all photography is approved. Models in lingerie or less than conservative attire are not allowed.
Photo shoot fees are non-refundable.
Photography on the Smith Farm, and interior photography of the historic Swan House are not permitted.
Photo shoots can take place daily from 8am–5pm.
We require three weeks' notice for scheduling, and you can book up to five weeks in advance. An Atlanta History Center staff member will be present during the photo shoot.
Photo shoot requests outside of business operating hours (between 5pm–8am) are priced individually.
If poor weather threatens your photo shoot, you may reschedule to an alternative date so long as you notify the Private Events Department at least three business days in advance of your scheduled photo shoot. There is a $60 reschedule fee for rescheduling less than three days in advance for any reason (including weather).
For bookings and availability, please email us at privateevents@atlantahistorycenter.com.