Operating Instructions meets Glennon Doyle in this new book by famed NPR reporter Mary Louise Kelly that is destined to become a classic—about the year before her son goes to college—and the joys, losses and surprises that happen along the way.
The time for do-overs is over.

Ever since she became a parent, Mary Louise Kelly has said "next year." Next year will be the year she makes it to her son James's soccer games (which are on weekdays at 4 p.m., right when she is on the air on NPR's All Things Considered, talking to millions of listeners). Drive carpool for her son Alexander? Not if she wants to do that story about Ukraine and interview the secretary of state. Like millions of parents who wrestle with raising children while pursuing a career, she has never been cavalier about these decisions. The bargain she has always made with herself is this: this time I'll get on the plane, and next year I'll find a way to be there for the mom stuff.

Well, James and Alexander are now seventeen and fifteen, and a realization has overtaken Mary Louise: her older son will be leaving soon for college. There used to be years to make good on her promises; now, there are months, weeks, minutes. And with the devastating death of her beloved father, Mary Louise is facing act three of her life head-on.

Mary Louise is coming to grips with the reality every parent faces. Childhood has a definite expiration date. You have only so many years with your kids before they leave your house to build their own lives. It's what every parent is supposed to want, what they raise their children to do. But it is bittersweet. Mary Louise is also dealing with the realities of having aging parents. This pivotal time brings with it the enormous questions of what you did right and what you did wrong.

This chronicle of her eldest child's final year at home, of losing her father, as well as other curve balls thrown at her, is not a definitive answer―not for herself and certainly not for any other parent. But her questions, her issues, will resonate with every parent. And, yes, especially with mothers, who are judged more harshly by society and, more important, judge themselves more harshly. What would she do if she had to decide all over again?

Mary Louise's thoughts as she faces the coming year will speak to anyone who has ever cared about a child or a parent. It. Goes. So. Fast. is honest, funny, poignant, revelatory, and immensely relatable.
About the Author
Mary Louise Kelly has been reporting for NPR for nearly two decades and is now cohost of All Things Considered. She has also written suspense novels, Anonymous Sources and The Bullet, and is the author of articles and essays that have appeared in the New York Times, the Atlantic, the Washington Post, and the Wall Street Journal, among numerous other publications.

A Georgia native, Kelly graduated from Harvard University with degrees in government and French language and literature and completed a master's degree in European studies at the University of Cambridge in England. She created and taught a graduate course on national security and journalism at Georgetown University. In addition to her NPR work, Kelly has served as a contributing editor at the Atlantic, moderating news-maker interviews at forums from Aspen to Abu Dhabi.
About the Moderator
Lisa Rayam is a broadcast journalism veteran with strong ties to the Atlanta community. She is currently the Host and Senior Producer of the "Morning Edition" on NPR's WABE 90.1 FM.
You may know Rayam from her 21 years at Fox 5, where she was a reporter and anchor of the noon and 6 p.m. newscasts. During her tenure there, Rayam developed a reputation as a tenacious, well-connected reporter and a trusted anchor. She is well known for her wealth of experience, extensive contacts, and credibility that comes from covering many of the biggest news stories in the state of Georgia.
Rayam has extensive experience in both radio and television. After working at Fox 5, she served as Capitol Correspondent for GPB's LAWMAKERS Show for the past two legislative seasons. She has also worked in radio in both Phoenix and Prescott, Arizona at stations KOOL-FM and KYCA-AM. Rayam has won numerous awards for her reporting as well as many recognitions for her community service. In addition to being an Emmy Award winning journalist, she was recognized as the winner of the Top Women of Atlanta for Rolling Out Magazine in 2013. She was the 2012 Trumpet Awards High Heels Honoree as well as the Who's Who in Atlanta Honoree in 2011. Also, in 2009, she was the recipient of an Image Award. Rayam is very active both professionally and personally as she was recently inducted into the National Association of Television Arts and Sciences Silver Circle. She is also a member of the Society of Professional Journalists and the National Association of Black Journalists.
As a philanthropist, Lisa Rayam supports many charities and organizations such as Dress for Success and My Sister's House. She is a member of The Links, Inc., Alpha Kappa Alpha Sorority, Inc., and is a proud member of Jack and Jill of America, Inc. She is also a certified spin instructor who enjoys leading "spin to win" rides to help raise funds and awareness for local charities. Additionally, she founded Living Fearfully and Wonderfully Made, Inc., which sponsors self-esteem workshops for teenage girls. Lisa Rayam believes that "being a part of any great community requires a commitment to service and getting involved."
Support: This event is generously sponsored by the Sidney Isenberg Fund. The Sidney Isenberg Lectures have been established by his friends, colleagues and family as an expression of love and appreciation for his values and commitment to the healing process and to the advancement of learning and growth – affirming his conviction that the human relationship is the agency through which change comes about.
This program is also presented in partnership with WABE.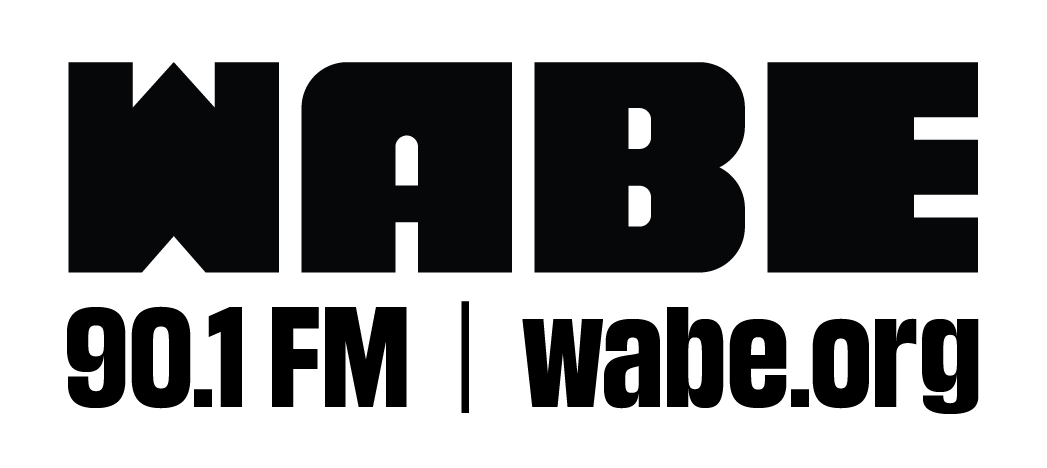 Promotional language provided by publisher.