Dear Atlanta United,
My club, my red heart emoji, my black heart emoji, my soccer ball emoji—
I'm writing this letter to thank you for being the reason we gather, link arms, and conquer. They said it couldn't be done in the south, that it couldn't be done in Atlanta. Instead, our city has become the model for building a club and a community. Most importantly, you're a glowing representation of what can be achieved when neighbors, citizens, and fans unite.
I was there, in the gravel parking lot, on April 16th, 2014, when the MLS franchise was formally announced. I signed up to be a Founding Member that day and it was one of the best decisions I've ever made.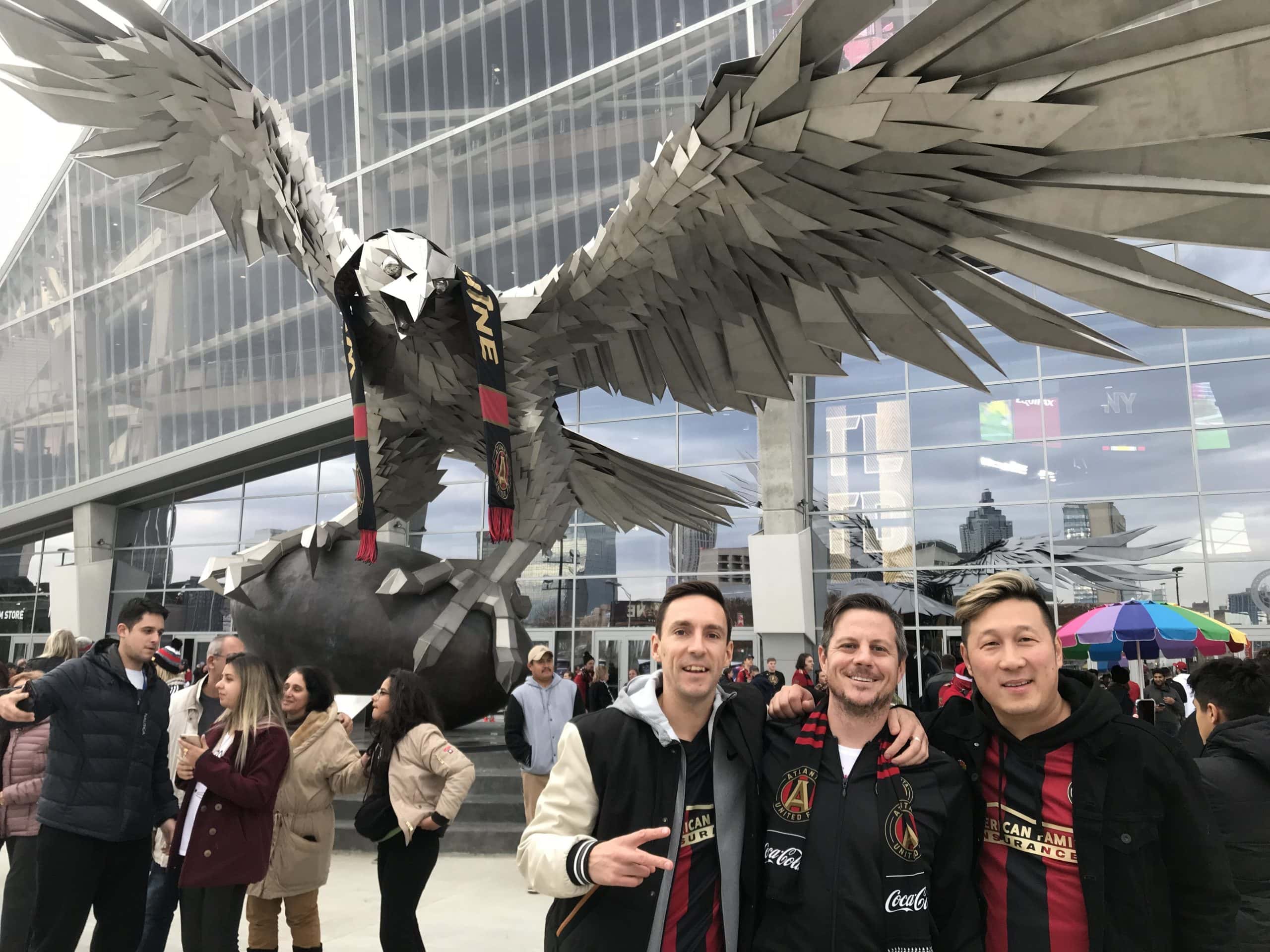 The moment I arrived in The Varsity parking lot to tailgate for the very first match in 2017, my heart swelled—I could not believe my eyes. The vast sea of black and red represented a coming together of supporter groups and independent fans to form one family. When Yamil Asad scored the club's first ever goal in front of 55,297 fans, Bobby Dodd Stadium erupted. Until that day, I had never felt that kind of energy and emotion from an Atlanta crowd. I was proud of the number of supporters ready (and rowdy) for soccer in the A.
For the club to have experienced so much success in just a few short years is historic. But the joy of winning is only so fulfilling; my favorite part of match day is being among fellow ATLiens from all walks of life, ages, and ethnicities cheering together as one. Without fail, my biggest match day regret is having to say goodbye to friends in The Gulch to go to my seat in the stadium. Over the years I've shared highs and lows with my seat neighbors: high fives, laughs, spilled drinks, ketchup stains, gigantic wins, and gut-wrenching losses. These experiences make us a family—Atlanta is now one humungous cheering section.
Atlanta United supporters are everywhere—not just in our city. When friends come to visit from out of town, I take them to matches. Something magical happens and they rep our colors from that day forward. Over the last few years I've done a lot of traveling for work, and I used to wear my Braves fitted cap when I traveled. Sometimes I still have it with me, but now I don't go anywhere without representing the Five Stripes.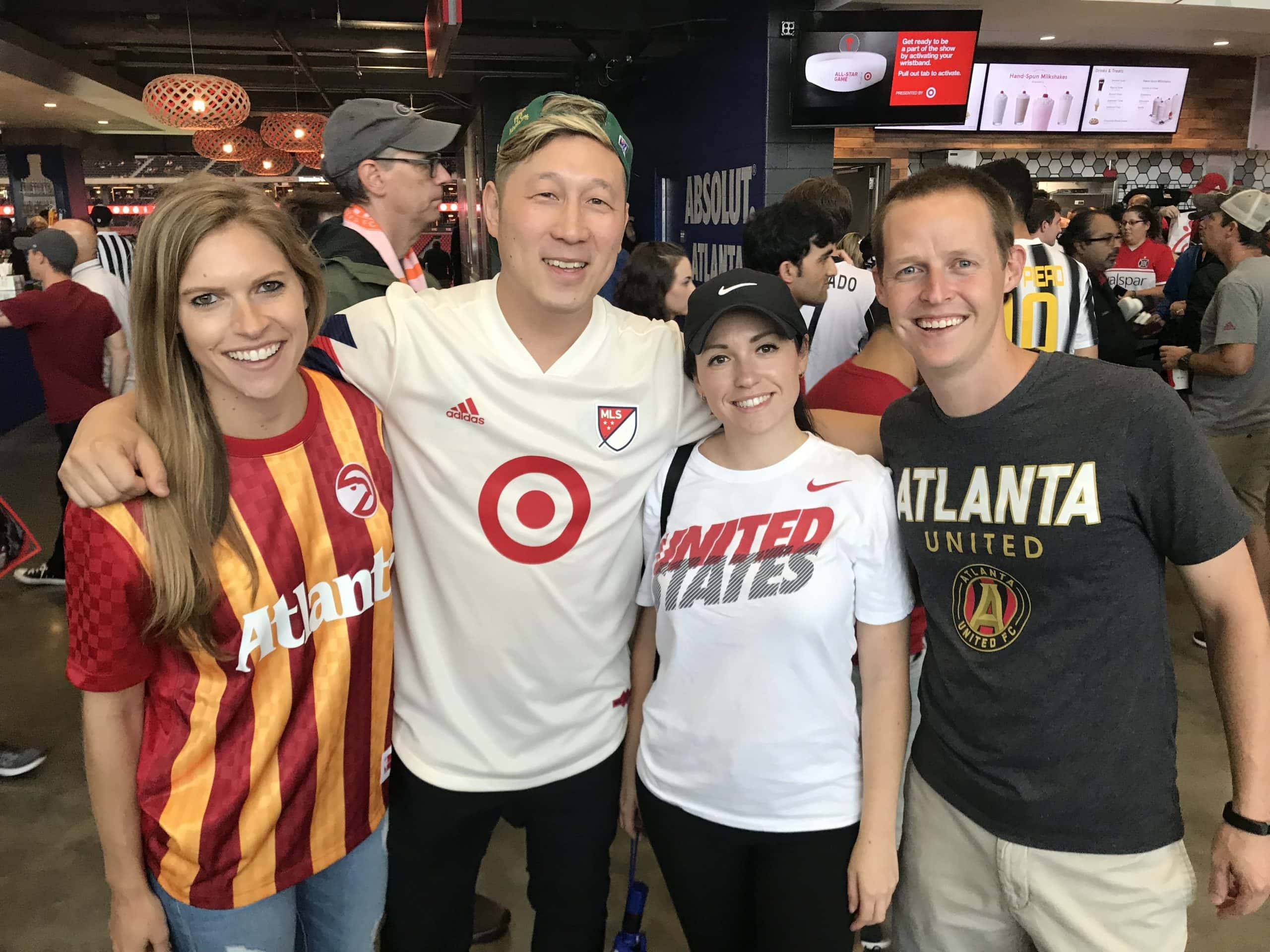 I'm looking forward to traveling to Nashville for the first ever Atlanta United vs. Nashville SC match on Saturday, February 29th. Away days are so fun, especially when you support a team with a huge traveling contingent like Atlanta United. That Nashville stadium is going to have a lot of red and black in it and I can't wait be part of it.
No matter which players come and go, one thing stays a constant: the relentless connection the club maintains with its supporters and the endless love they give back.
I've rarely seen an empty seat in Mercedes-Benz stadium. Even when they're occupied, they aren't being used. Everyone is on their feet the entire match! Much to the chagrin of soccer purists.
Oh well—we do it our way in the A.
Love always,Larry
---
If you're looking for a match made in heaven, join us on the lawn at Margaret Mitchell House for a live screening of Atlanta United's season opener against Nashville Soccer Club on February 29. Like all good things, this event is FREE. Gates open at 7:00pm; match starts at 8:00pm. Food from our friends at The Real Mexican Vittles + drink will be available for purchase. Show up ready to show out—we're rowdy and proud for a reason. ❤️🖤⚽